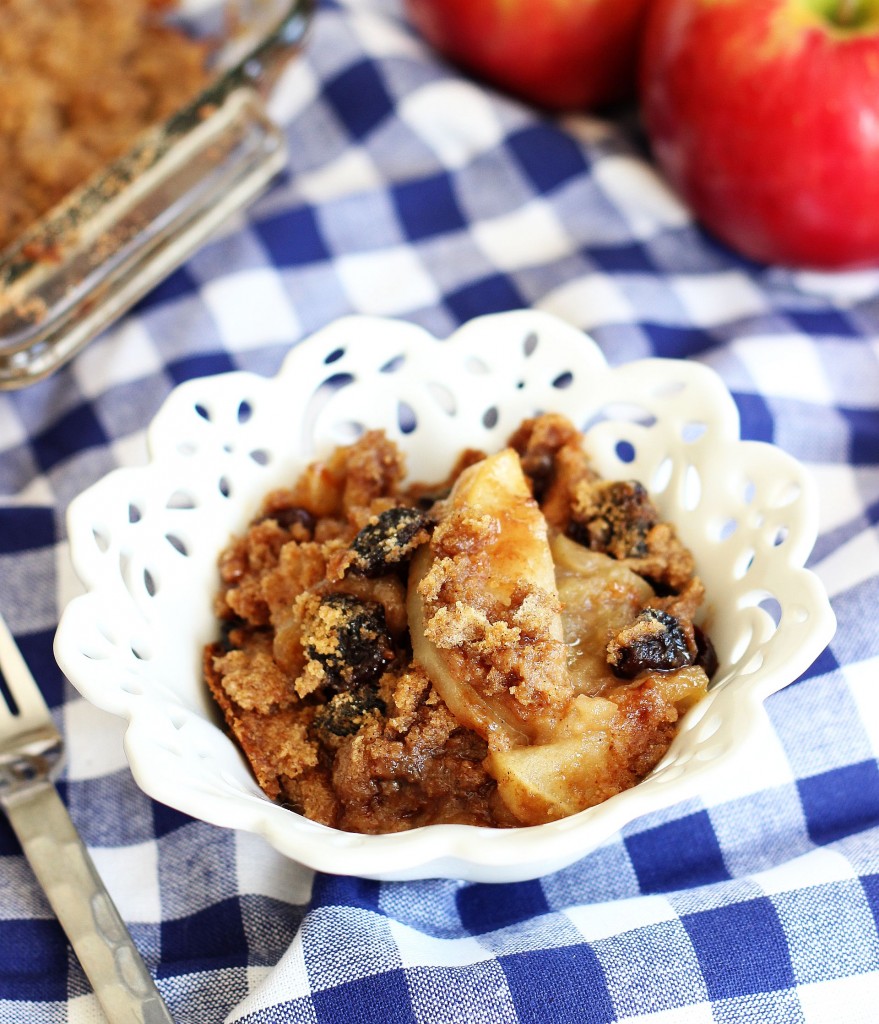 The fun thing about putting fruit in a dessert is that you can almost call it 'healthy' regardless of what else you do to it. Because… it's fruit! Fruit is good for you! Full of vitamins, antioxidants, and 'good' carbs, though I hardly know a bad one. But you know what I mean… fruit carbs are arguably better than straight sugar carbs. However, I think that view all depends on your outlook in life because, hey, I like quick energy now and again. Sign me up for the sugar rush.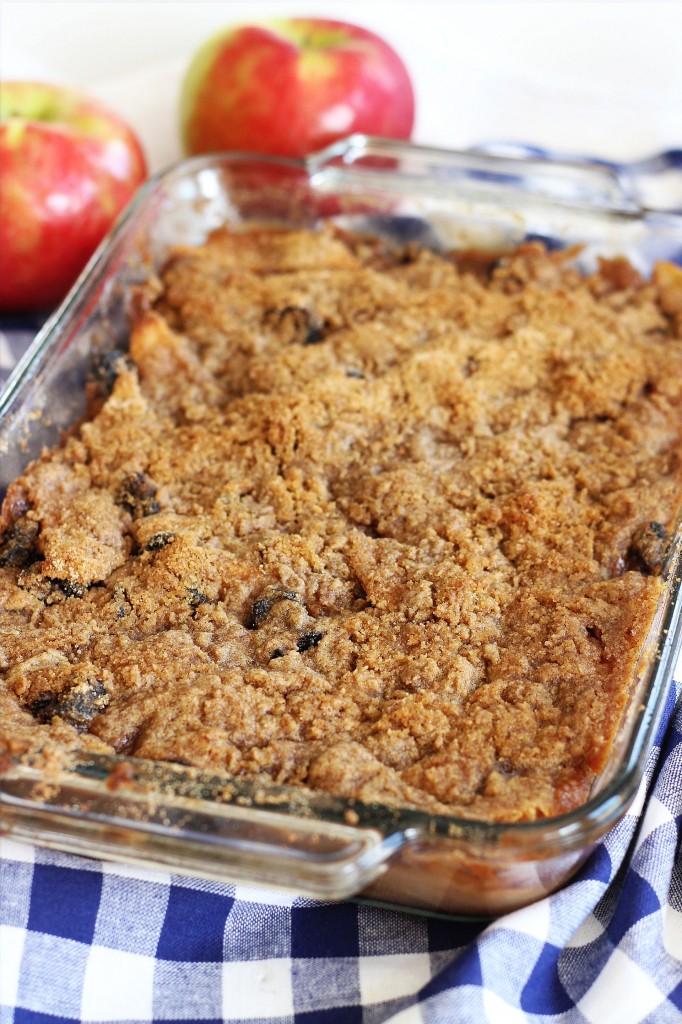 Either way, we can call this healthy! Again, it's fruit! Okay, I can't claim it's totally healthy, but I can say that it's healthi-er. So at least there's that. Seriously, it's a ton of apples and dried cherries, so you really shouldn't feel bad about indulging. It tastes sinful, but leave the guilt. You don't need it.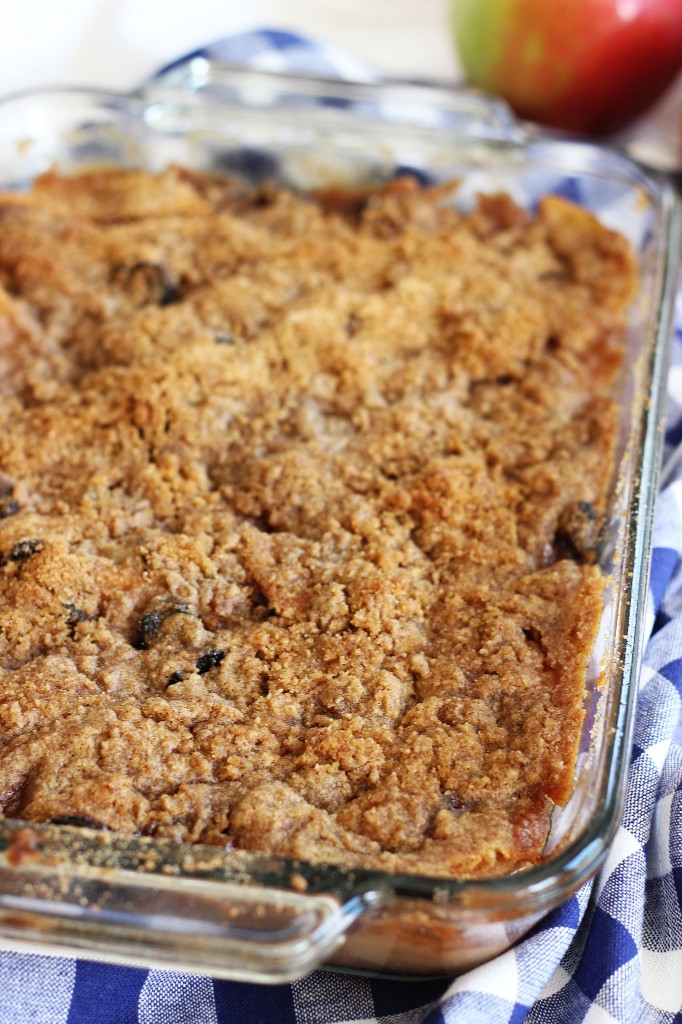 The combination of tart Granny Smith apples and tart cherries is a lot of tart going on, but it's perfectly countered by the sweetness of the McIntosh apples, the wonderfulness that is brown sugar, and the warmness of cinnamon. It has a buttery, brown sugar crumble on top that's amazing and completely delicious, but it's made with oat flour = more good carbs! The cherries are what truly makes this rendition of apple crisp special. They set this apart from any other you've tried.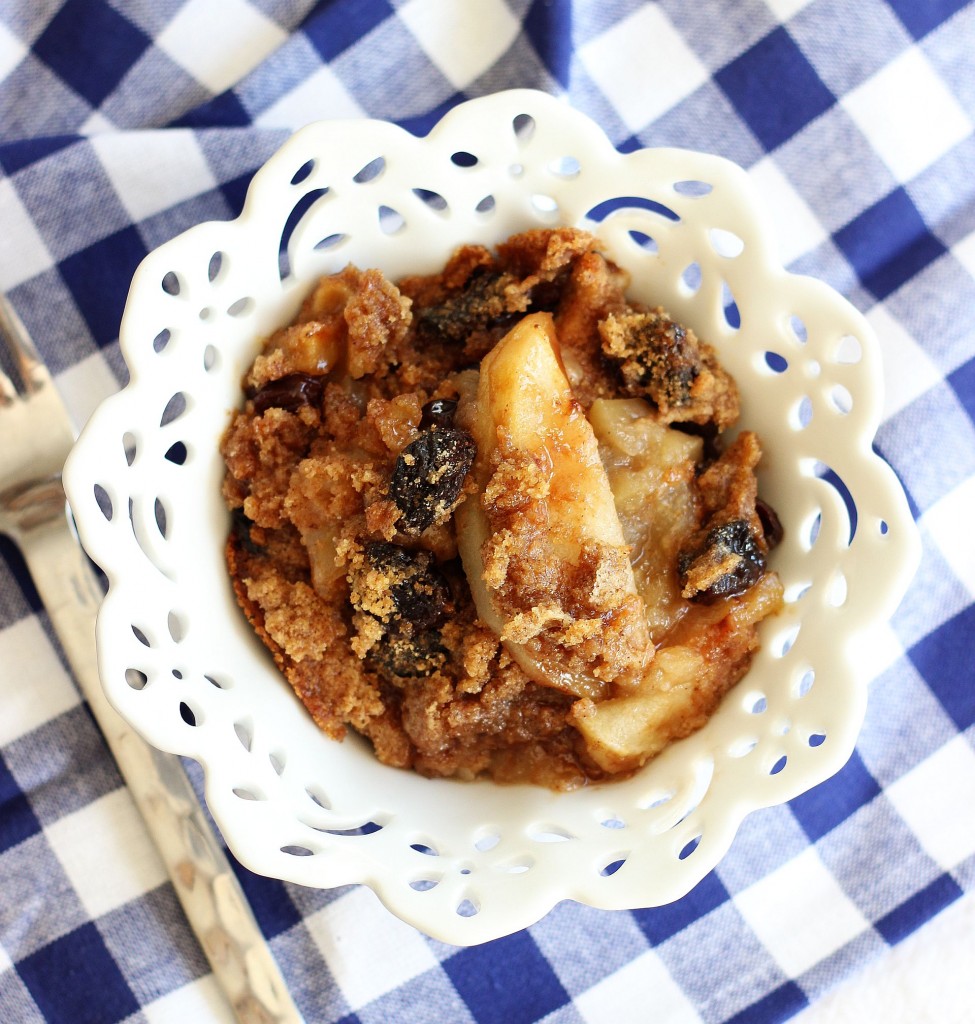 It's been a few years since I made it, and it was well overdue. I pulled it together in time for football Sunday with my in-laws, and it was a big hit. Sure, there were 4 strapping Italian men in my house and they probably would've eaten bark if I served it to them, but I'm inclined to believe it was the apple crisp.
Since I'd never made this for S.O. before until yesterday, I was curious to poll him for his feedback. I once again asked if he had any words to include. He said: "The cherries are a very nice surprise." He gives me such good material, doesn't he? I swear he's more insightful than what you see here. I'm sure of it.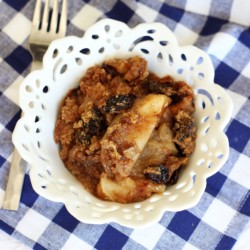 Apple and Tart Cherry Crisp
An apple crisp with tart cherries, covered in butter, brown sugar crumble!
Ingredients
3

large Granny Smith apples

peeled, cored, and sliced

2

McIntosh apples

peeled, cored, and sliced

1

c.

dried tart cherries

3/4

c.

+ 2 tbsp. packed brown sugar

3/4

c.

+ 1 tbsp. oat flour

whole wheat flour, or all-purpose flour

1/2

c.

apple cider or apple juice

water is fine too in a pinch

6

tbsp.

cold butter

1

tsp.

cinnamon
Instructions
In a large bowl, mix apples and cherries with 2 tbsp. brown sugar and 1 tbsp. flour.

Transfer to a 2-qt. baking dish.

Pour apple cider over apple mixture.

Reusing the same large bowl, combine remaining brown sugar, flour, butter, and cinnamon until well-combined.

Cut in cold butter with a knife until crumbly, and sprinkle evenly over apples.

Bake at 350 degrees for 45-50 minutes or until golden brown on the top.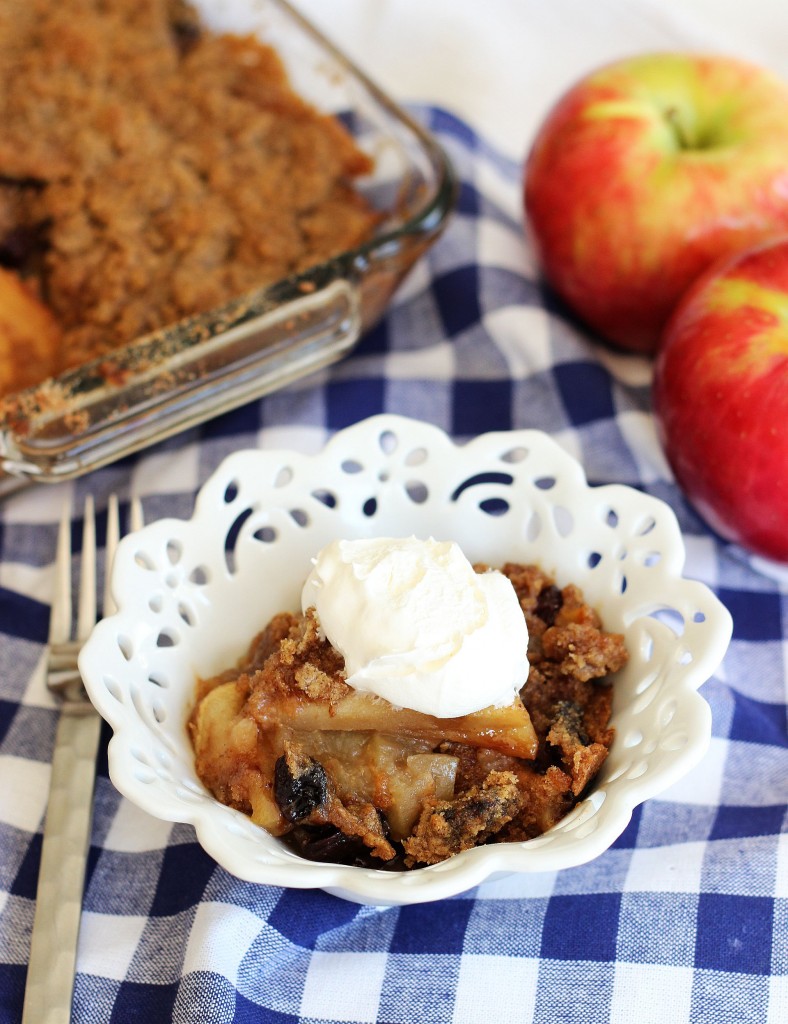 Unfortunately, the nature of apple crisp is that it doesn't exactly photograph as delectably as it tastes. Don't let that sway you. 🙂