Rich and chewy white chocolate blondies with Lucky Charms marshmallows! A fantastic St. Patrick's Day dessert idea!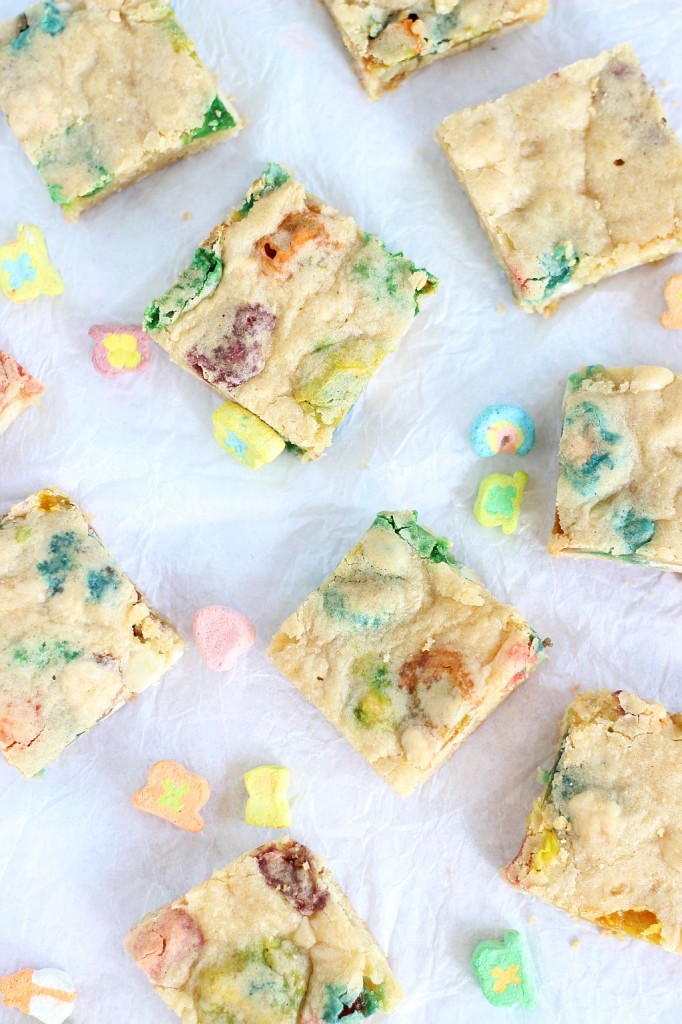 It wouldn't be right to celebrate St. Patrick's Day without a recipe built solely for the purpose of highlighting Lucky Charms marshmallows. They should be front and center in at least one recipe for St. Patrick's Day. At least. I tried to make them front and center in several others, but the rest all failed. Maybe next year.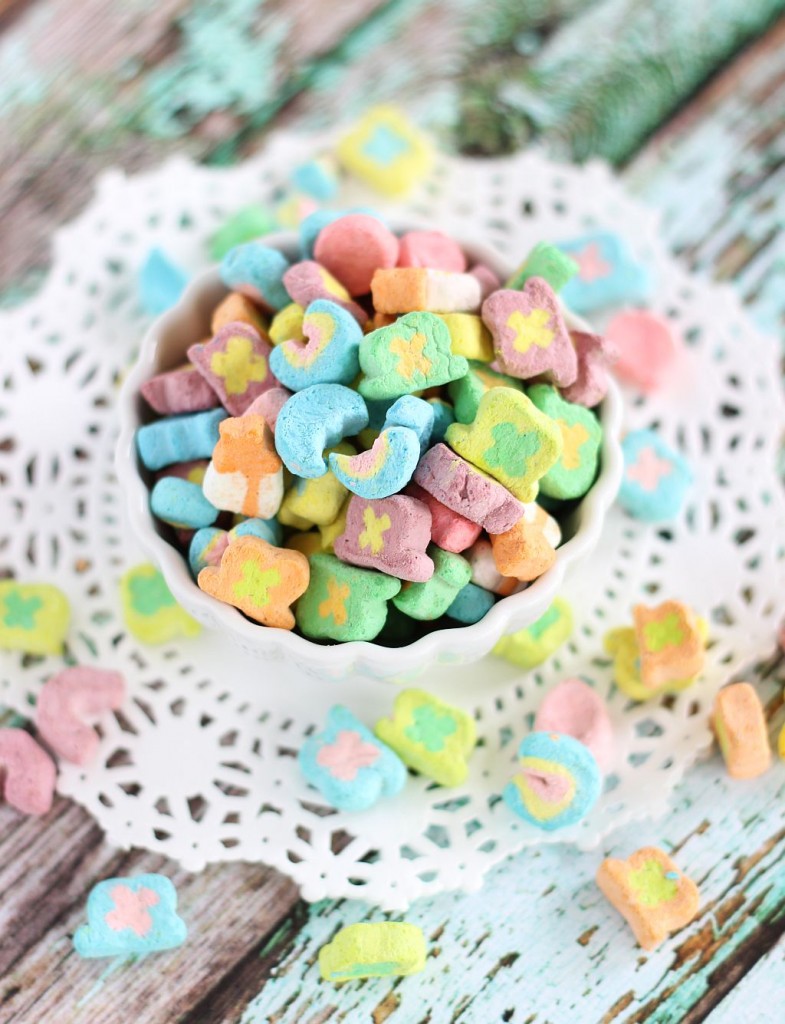 But we still have these White Chocolate Lucky Charms Blondies!! For now, that will have to be good enough. Next year I will get my act together with St. Patty's Day. I found this holiday super challenging to bake for, which is sad, since it's all about alcohol basically. I should know what to do with Jameson and Guinness, and in my 20s, I would've, but now that I'm old and I've traded liquor and beer for wine, I just couldn't come up with inspiring ideas!
Except for Bailey's… it's not difficult to find that stuff inspiring.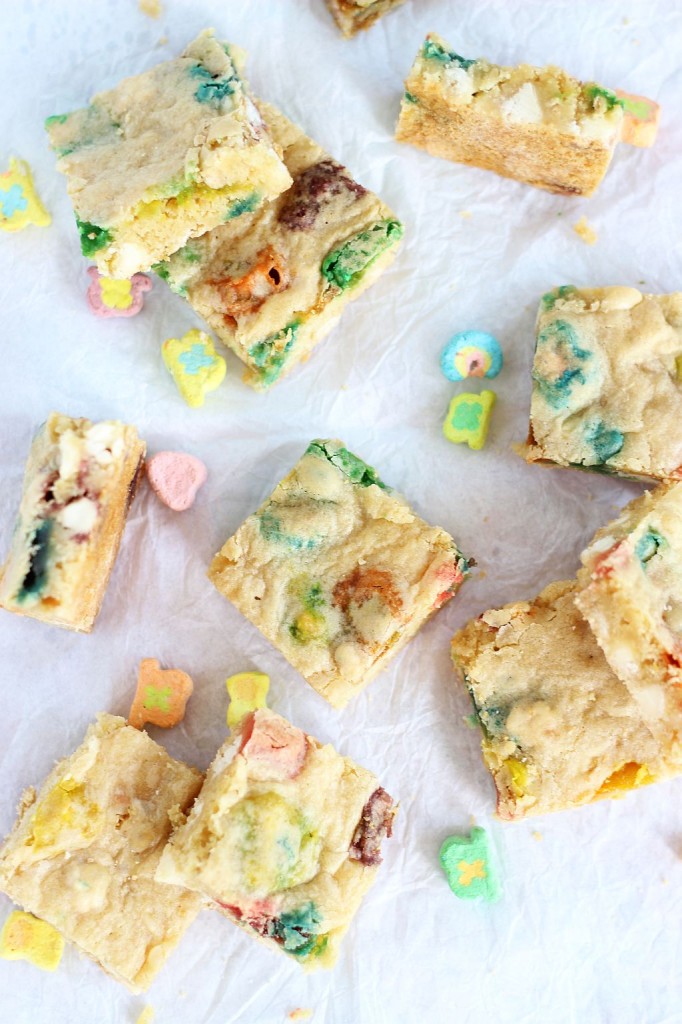 If you need a last minute recipe for St. Patty's day, I've got you covered. These White Chocolate Lucky Charms Blondies are simple and quick. White chocolate and marshmallow flavors in a blondie bar? They're a sweet-tooth's dream. You do need to dedicate about 4 minutes to sifting through an entire box of Lucky Charms to get at just the marshmallows, but other than that, prep time and bake time are pretty snappy.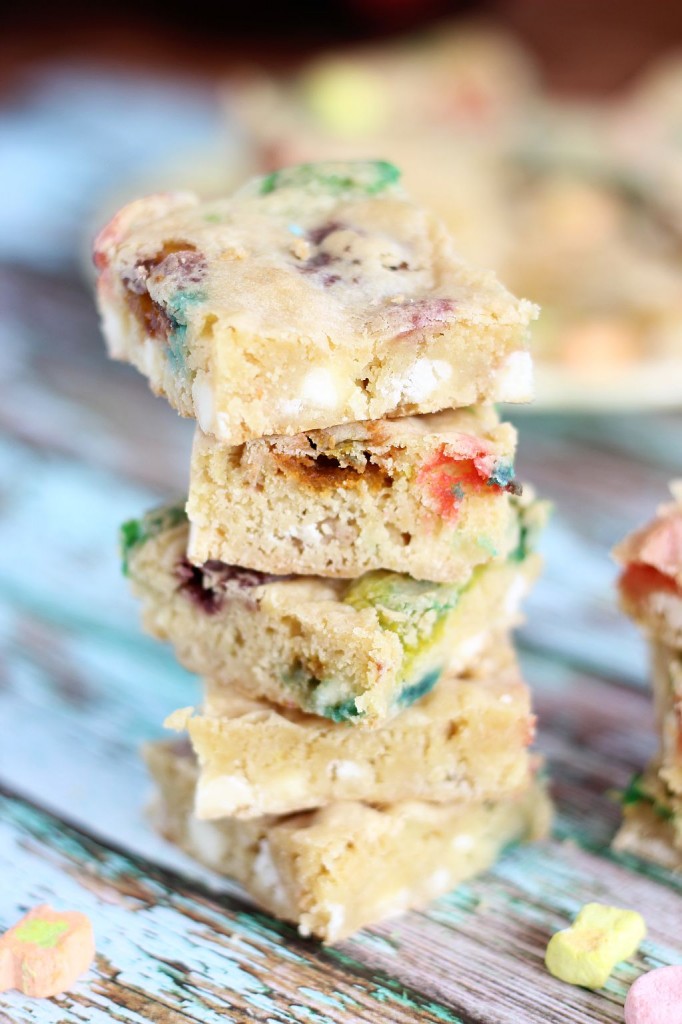 These bars use a long-time favorite recipe of mine as a base, and I just substituted the heck out of it. I made them 3x to make sure that the substitutions all worked out, so I currently have 3 boxes of Lucky Charms cereal minus the marshmallows. Like, what's the point? What is that cereal even good for without the marshmallows? What should I do with it all? Maybe I'll throw it out in the yard for the birds…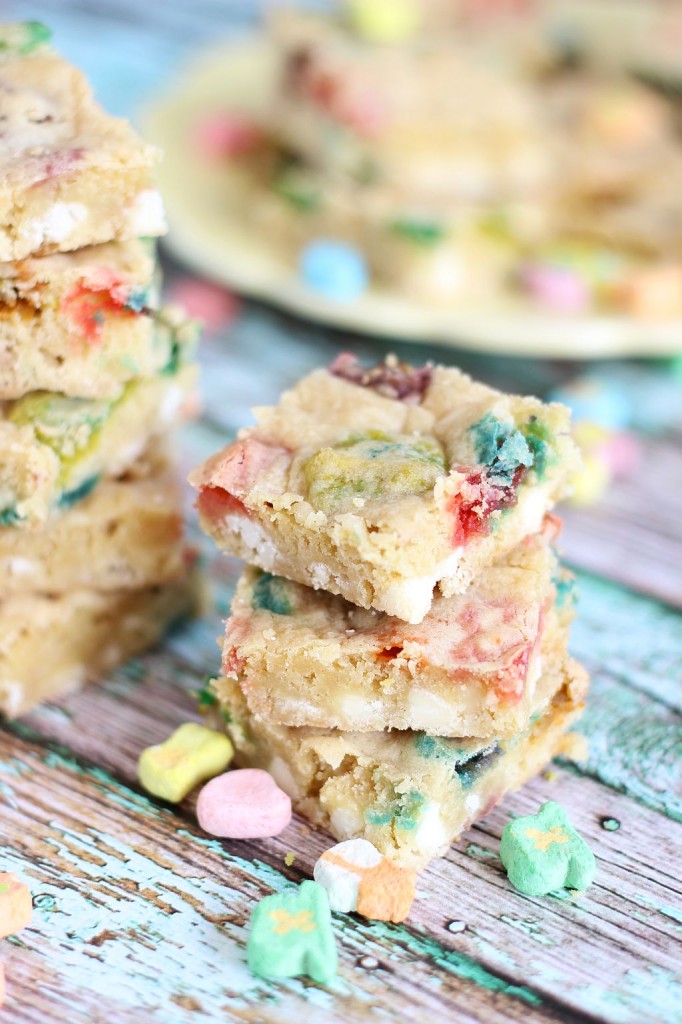 The batter for these blondies has white chocolate melted right into it, and is mixed up with plenty of butter and brown sugar. Rich, caramel-y, super chewy blondies. Throw in more white chocolate and a boatload of Lucky Charms marshmallows, and these scream St. Patrick's Day. They also scream sugar rush.
They're also very colorful. Interestingly colorful. Turns out that Lucky Charms marshmallows don't bake out to be the prettiest things in all the land. That's okay. They taste grand, and are fun and festive. I think kids would especially get a kick out of them. For the adults, bring this or this to your St. Patty's celebrations. Or both. 😉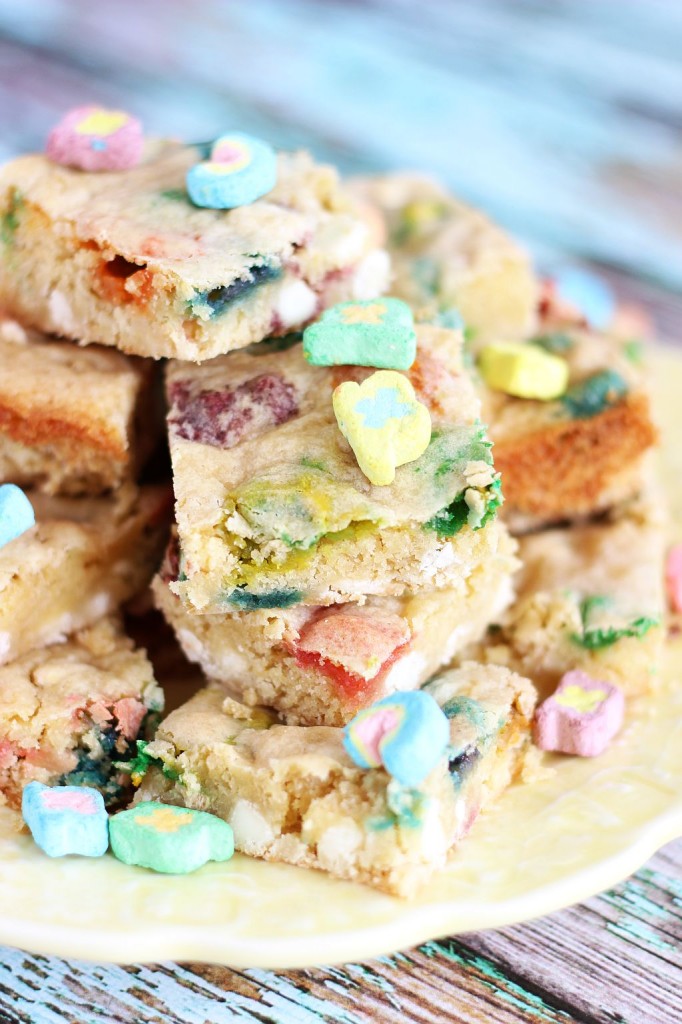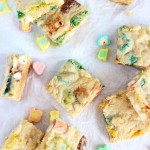 White Chocolate Lucky Charms Blondies
Rich and chewy white chocolate blondies with Lucky Charms marshmallows! A fantastic St. Patrick's Day dessert idea!
Ingredients
2

c.

white chocolate chips

divided

1/2

c.

butter

1 1/2

c.

flour

2/3

c.

packed brown sugar

2

tsp.

baking powder

1/4

tsp.

salt

1

tsp.

vanilla

2

eggs

1 1/2

c.

Lucky Charms marshmallows

just the marshmallows!
Instructions
In a medium saucepan over low heat, melt the butter.

Remove from heat and scatter 1 c. white chocolate chips over the butter. Do not stir.

Allow to sit for 2 minutes, then gently stir the chips and butter together until mostly combined. Set aside to cool to lukewarm, about 10 minutes.

Meanwhile, in a large bowl, whisk together flour, brown sugar, baking powder, and salt.

Add the eggs, vanilla, and white chocolate mixture to the flour mixture. Mix until just combined.

Fold in the remaining 1 c. white chocolate chips.

Fold in the Lucky Charms marshmallows.

Spread into a greased 9x13-inch pan.

Bake at 325 degrees for 20-22 minutes, or until edges are golden brown and a toothpick inserted near the center comes out clean.