Chocolate crepes with a marshmallow and peanut butter filling, and topped with caramelized bananas! These are the ultimate in breakfast decadence!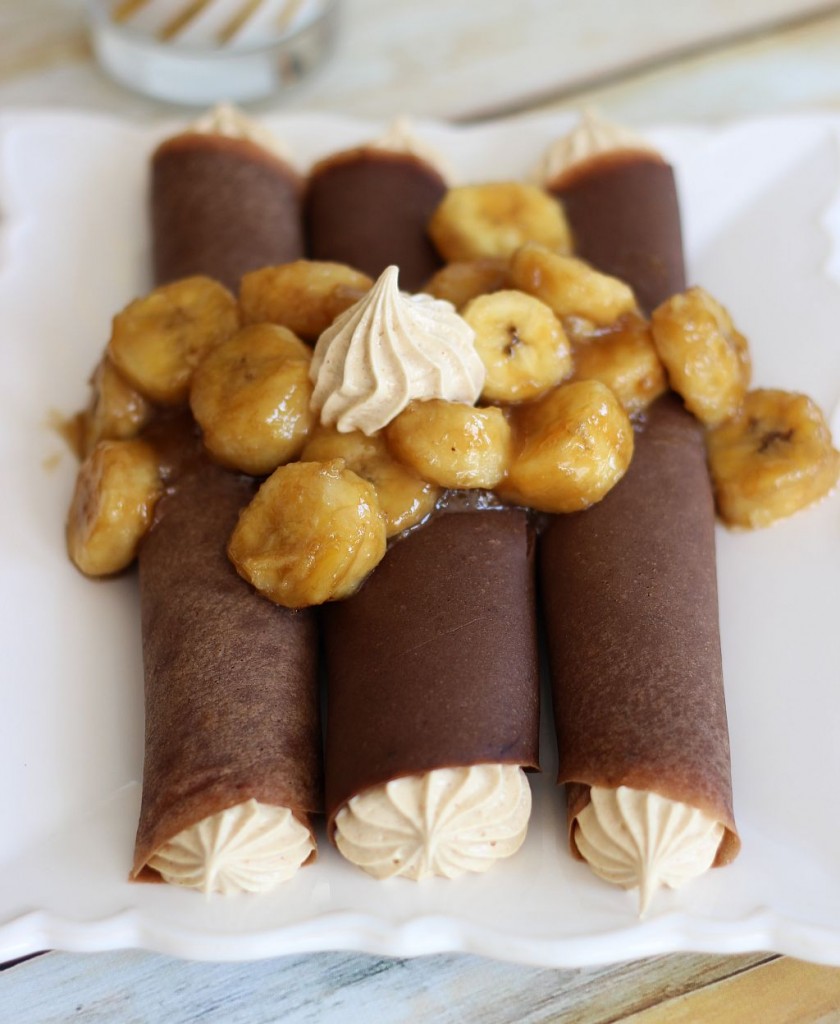 Oh, yes, they're back alright. Crepes are back. We had an entire week dedicated to them (that really ended up being almost 2 weeks), and then I forgot about this little number here… but it's a goooood one.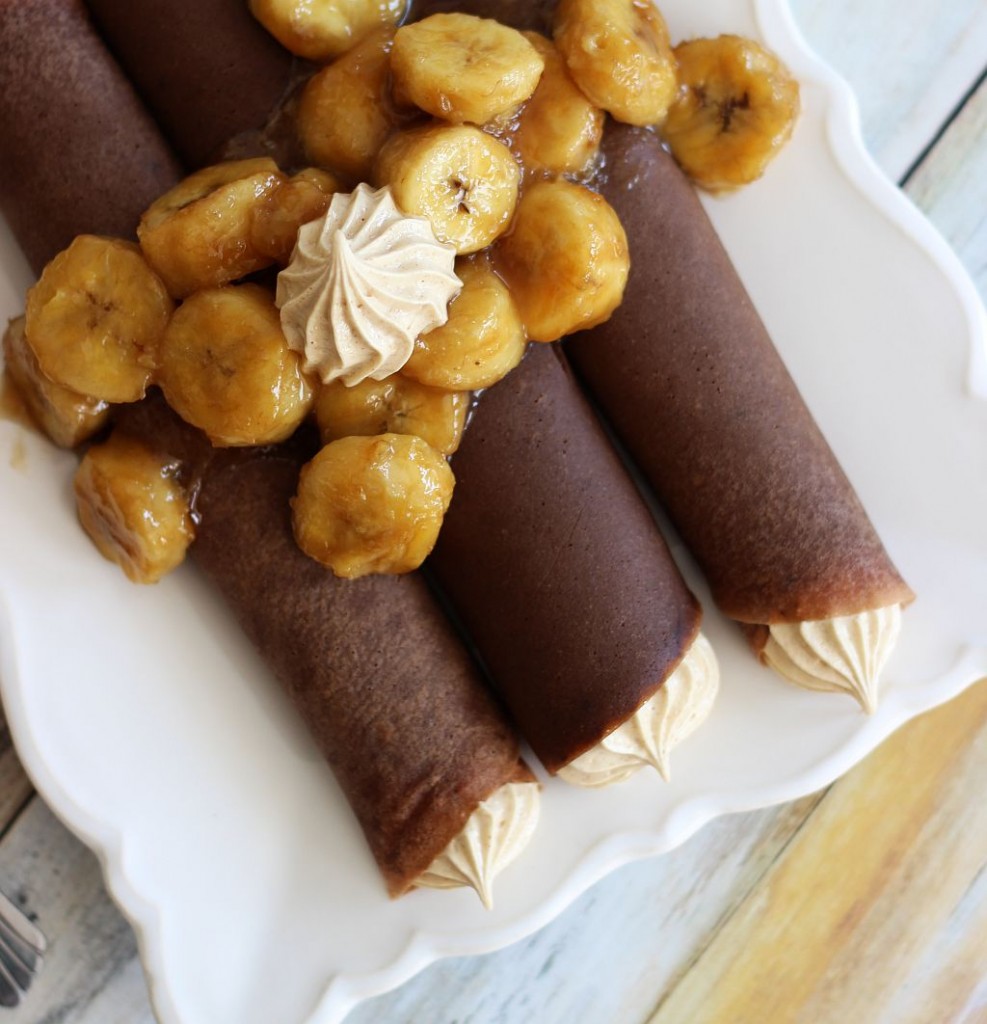 These Chocolate Crepes with Peanut Butter Marshmallow Filling and Caramelized Bananas are a lot of flavors in one. My reasoning was this: peanut butter pairs wonderfully with bananas, peanut butter is a fabulous match for marshmallow, and peanut butter is, of course, a power team with chocolate. Wouldn't you then assume that by their mutual association with peanut butter, all of those things would go together well also??? That's what I thought too.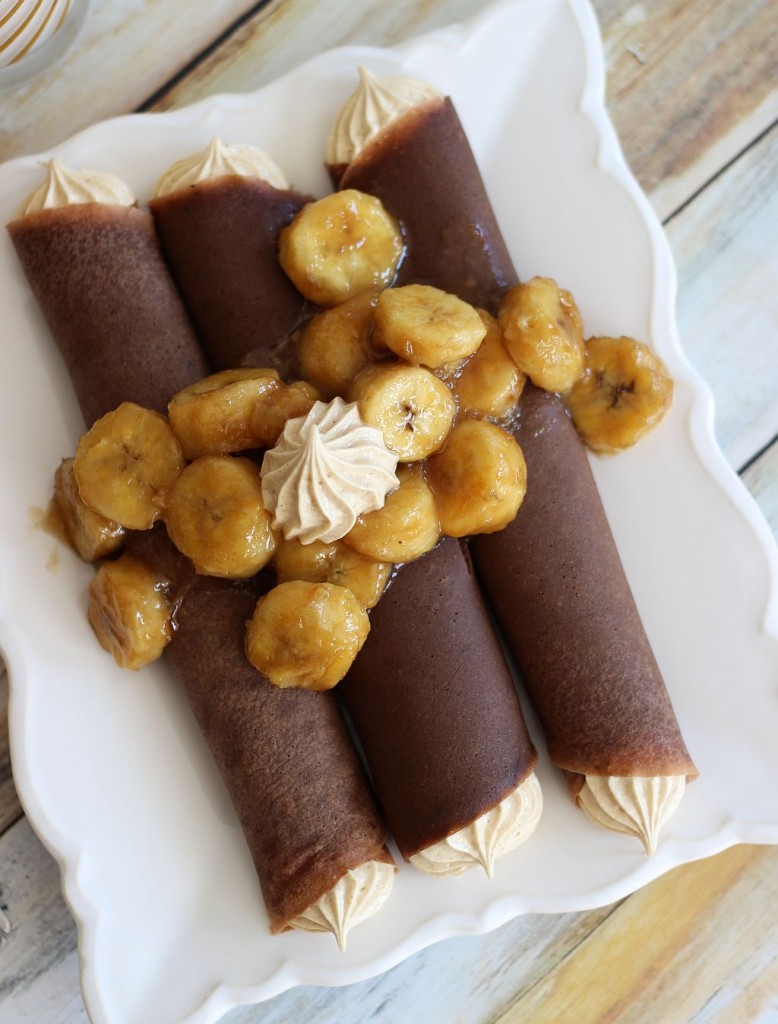 But I'm probably over-complicating things. That's a lot of analysis for a plate of crepes. Any person with taste buds could guess that chocolate, peanut butter, marshmallow, and bananas are going to be spectacular together! These crepes are awesome! Of the things I've made and shared here on the blog, this is a top favorite. Plus, we get to enjoy dessert for breakfast again. I never tire of that. Never, ever.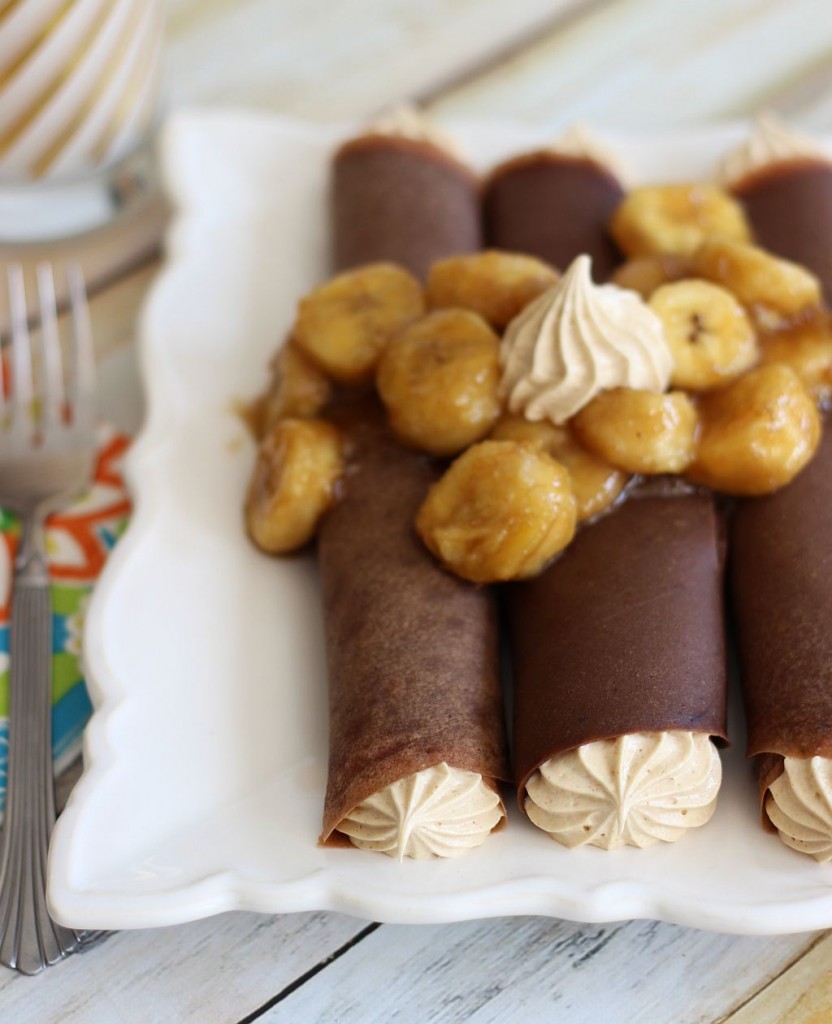 Sweet chocolate crepes are filled with a marshmallow frosting mixed with peanut butter. The marshmallow frosting makes the peanut butter filling light, fluffy, and sweet. Topped with bananas that were caramelized with brown sugar and tons of vanilla. There is seriously something truly special about caramelized bananas. I can't even put into words what a heated pan, vanilla, and brown sugar does to a few regular bananas.  You'll never want to eat a plain peeled banana ever again.
These crepes are more time-consuming than your typical breakfast, and better saved for a weekend morning, but totally worth the effort!