Baked peanut butter chocolate donuts with peanut butter glaze and chopped Reese's cups for topping!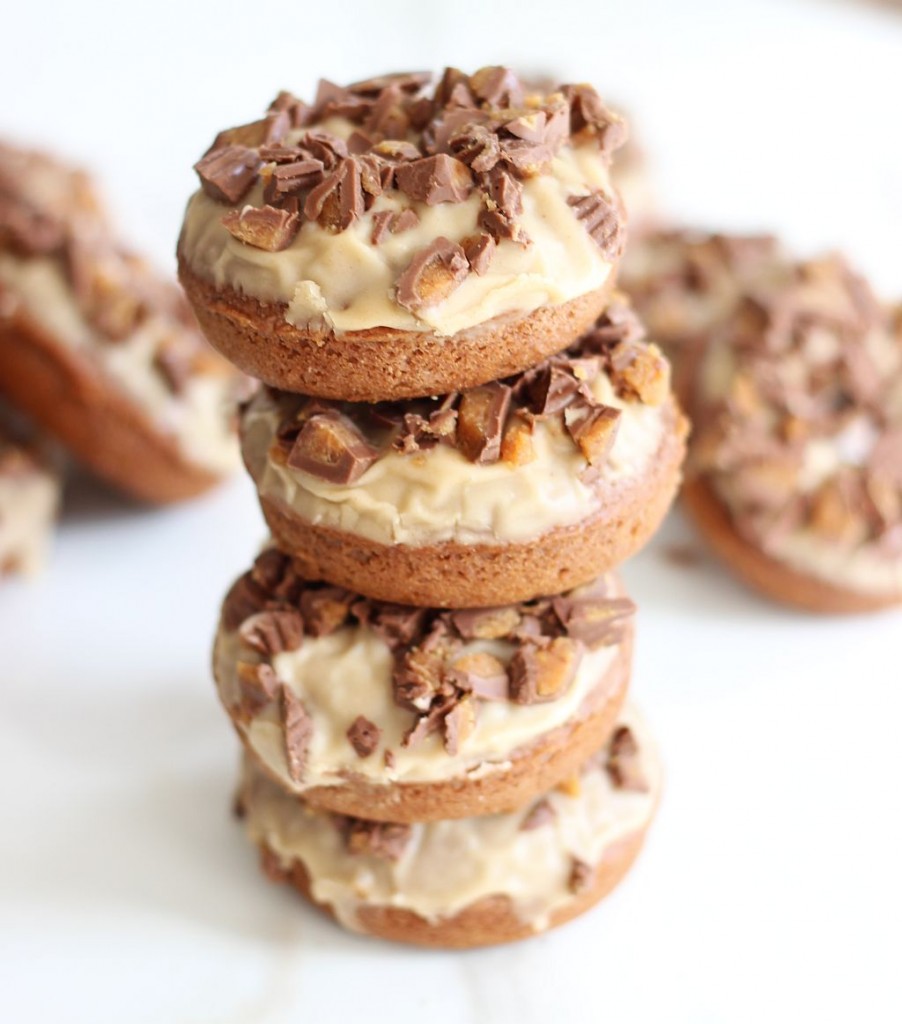 It's baaaack. Let's face it, peanut butter never left.
What can I say? This was bound to happen and we both know it. There are two foods I would take with me to a desert island: peanut butter and donuts. Any kind of donut, I don't even care which.
Given the choice, I'd pick cream-filled chocolate glazed, but I'm honestly not picky enough to care. I just want an island full of donuts. And peanut butter.
Plus these donuts include chocolate too, so they're basically the perfect food.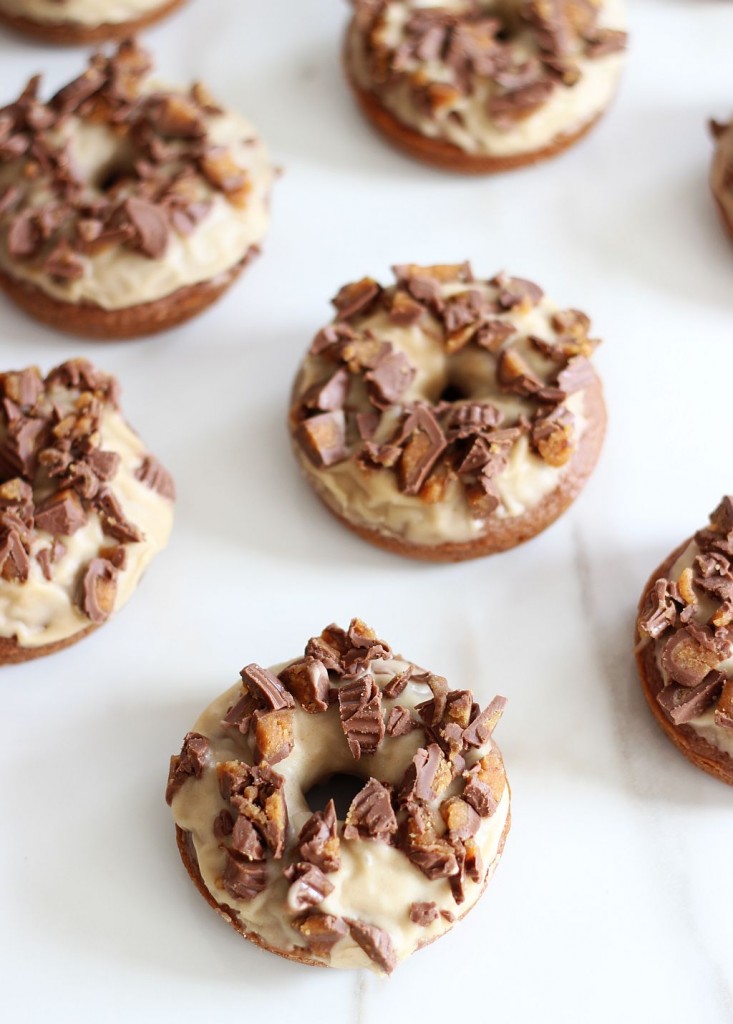 These Baked Peanut Butter Chocolate Donuts are easy and no fuss. Well, as easy as making cupcakes and frosting them. If you think cupcakes are pretty simple, donuts are too.
This is just a simple baked cake donut, doused with a rich peanut butter glaze, and dunked in a bowl of chopped up peanut butter cups. Yep. The end.