An ultra moist muffin with fresh lemon and almond flavors.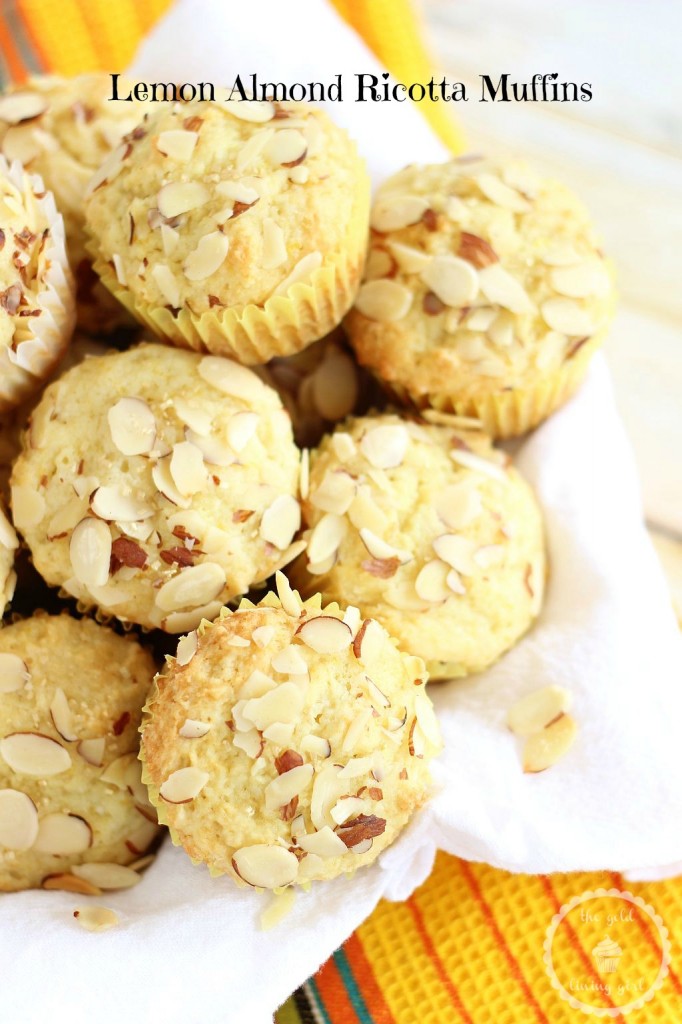 Happppy Easter! I hope you're all having a wonderful holiday, and enjoying time with friends and family.
It wasn't the most conventional of Easters for us – we ate at Anthony's pizza with my BFF and in-laws, and then got ice cream. Not exactly traditional, but a really nice day! The sun just went down, the sunset was gorgeous, and now we're getting some unexpected rain.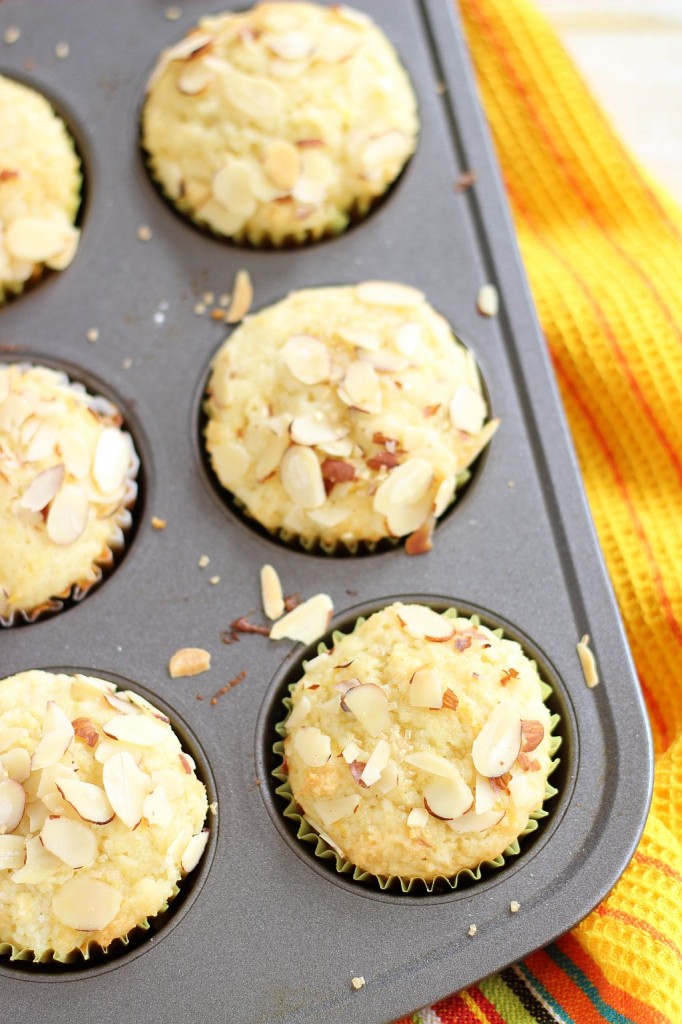 And now my S.O. is watching The Ten Commandments, a movie I've never personally been able to get into, and I'm kinda shocked that he is as engrossed as he is. I mean, he is truly enraptured by it, and I'm stunned. I keep looking over to see if he's fallen asleep, but he's awake and captivated. Is it just me? I have never been able to sit through it.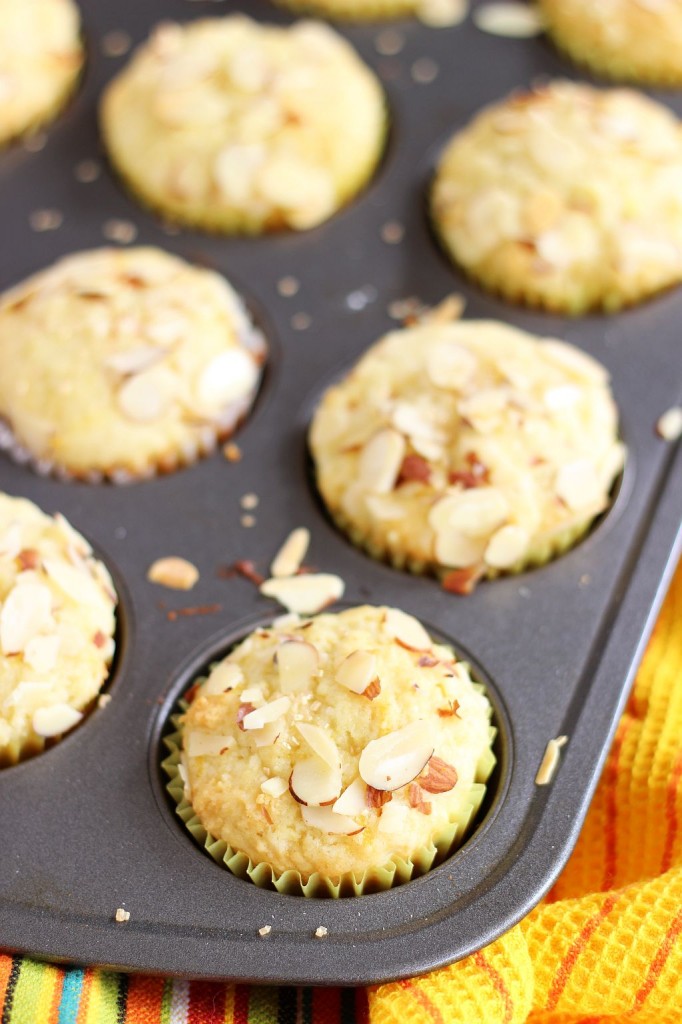 Anyhoo, I think these muffins would've been better to know about yesterday, and then you could've enjoyed them for Easter brunch or after dinner with some coffee, but you do not need to enjoy these strictly on a holiday anyway, that's for sure. Eat them any and every day. They are one of the very best muffins I've ever had in my life. As moist as muffin can be, and wonderful fresh lemon flavor. Almonds for crunch, and a little almond extract to bolster the flavor. I have never known a more moist and fluffy muffin… ever.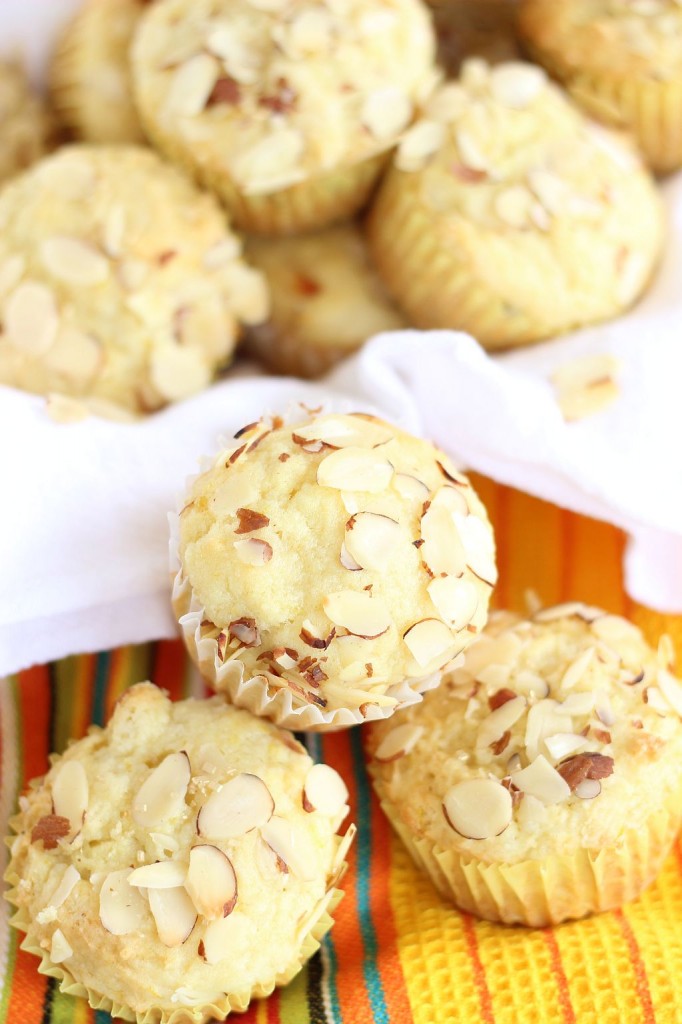 I think this roughly concludes 2.5 weeks of mostly citrus recipes. I think I may have one or two stragglers, but I've tortured you enough. I'll mix them up with some other (non-citrus!) things so you don't get tired of me talking about orange, lemon, and lime zest. Oh, you're already sick of it? I don't blame you. 🙂
Happy Easter!!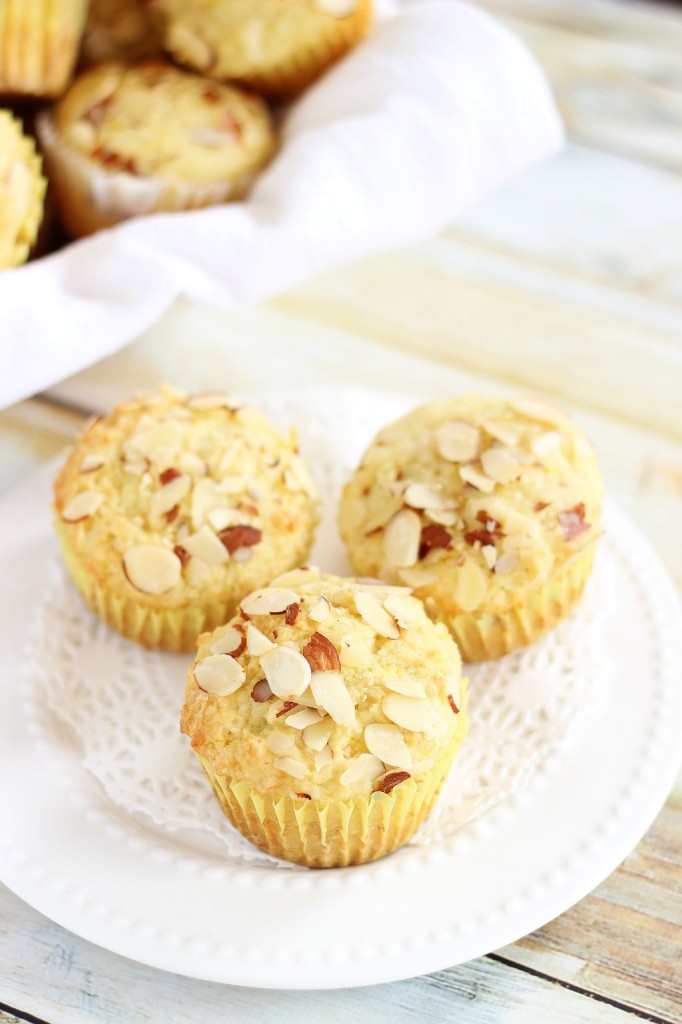 Lemon Almond Ricotta Muffins
An ultra moist muffin with fresh lemon and almond flavors.
Ingredients
2

c.

flour

1/2

tsp.

baking powder

1/2

tsp.

baking soda

pinch

salt

1

c.

sugar

1/2

c.

unsalted butter

softened

zest of 2 lemons

1

c.

part-skim ricotta cheese

1

large egg

room temperature

3

tbsp.

fresh lemon juice

3/4

tsp.

almond extract

1/3

c.

thinly sliced almonds
Instructions
Line 18 regular-sized muffin cups with paper liners.

In a medium bowl, combine flour, baking powder, baking soda, and salt.

In a large mixing bowl, combine sugar, butter, and lemon zest. Beat until light and fluffy.

Beat in the ricotta.

Beat in the egg, lemon juice, and almond extract.

Add the dry ingredients to the mixing bowl, and beat until just blended.

Divide the batter evenly among the prepared muffin cups, filling almost to the top of the paper liner.

Sprinkle the almonds evenly over the muffins.

Bake at 350 degrees until the muffins are light golden brown on top, about 20-25 minutes. Allow to cool.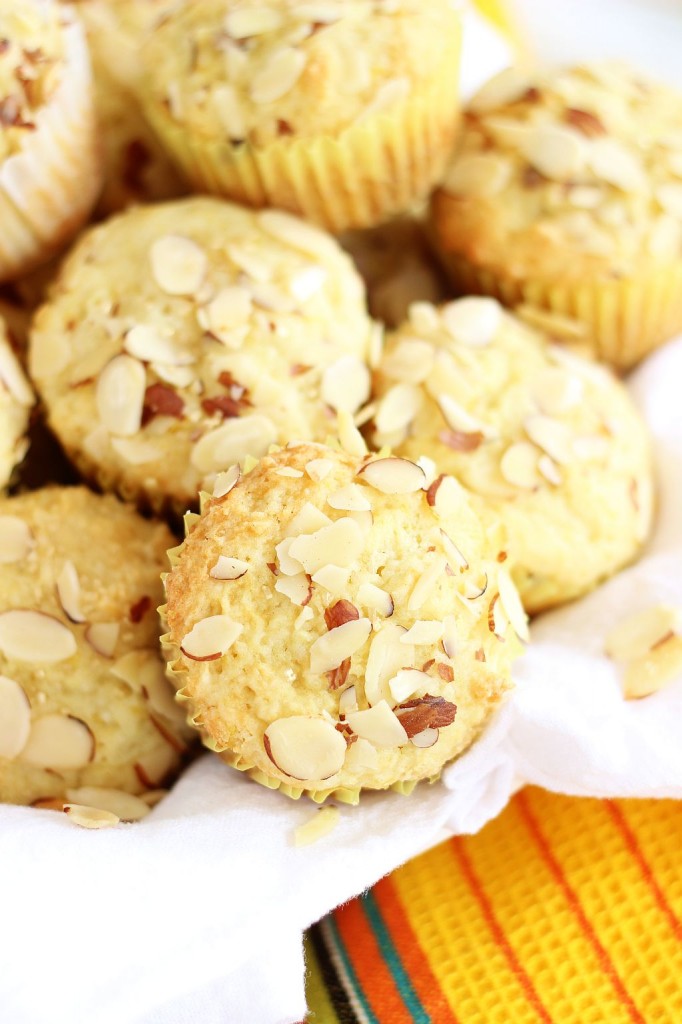 Adapted from the Food Network.