Moist muffins with a layer of lemon-infused cheesecake, and full of fresh, plump blueberries. Topped with brown sugar streusel, and tangy lemon glaze!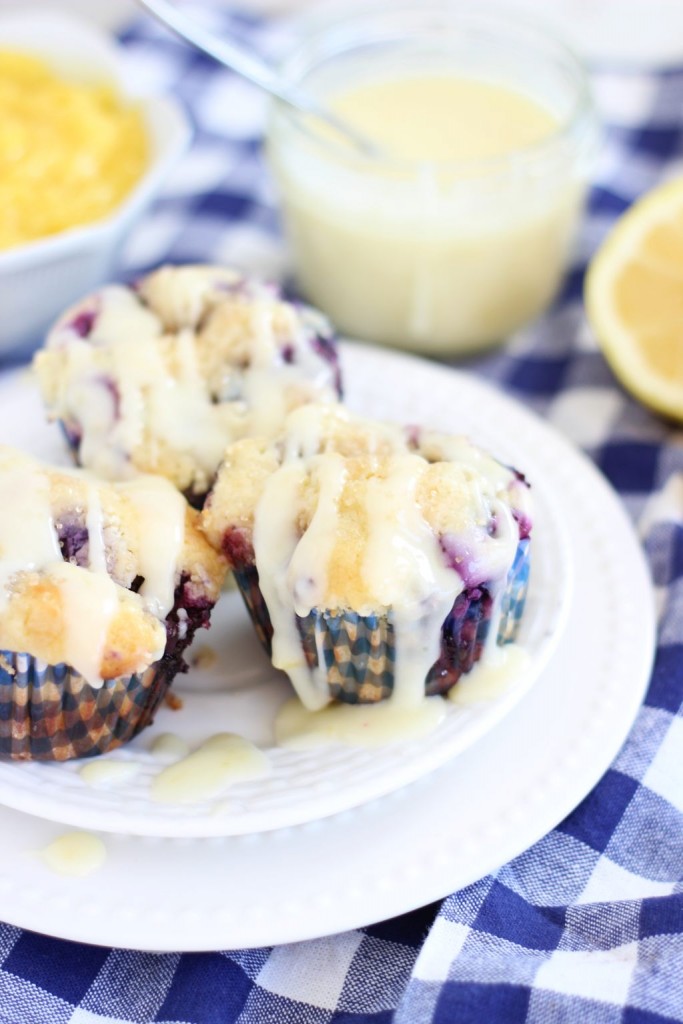 I took an unexpected spring break from the blog for the last few weeks. Oops, sorry about that. I didn't plan it, but life just got in the way of regular blogging, and sometimes that's okay – it's good to step away from things to come back refreshed.
I still wouldn't turn down a long staycation to cross a TON off my to-do list, but it's been a good little break. What's new in your worlds??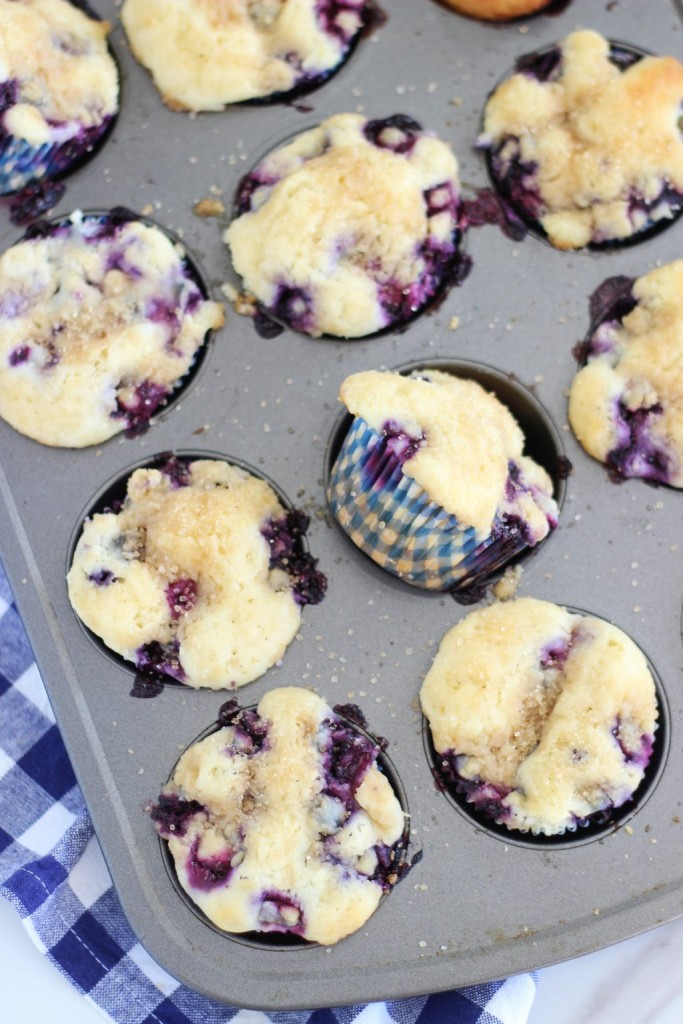 Lemon and blueberry is one of my favorite combinations in the spring and summer. I don't know what it is about those two ingredients that complement each other so well, but they just do. It's virtually indisputable. I'm sure you feel the same way.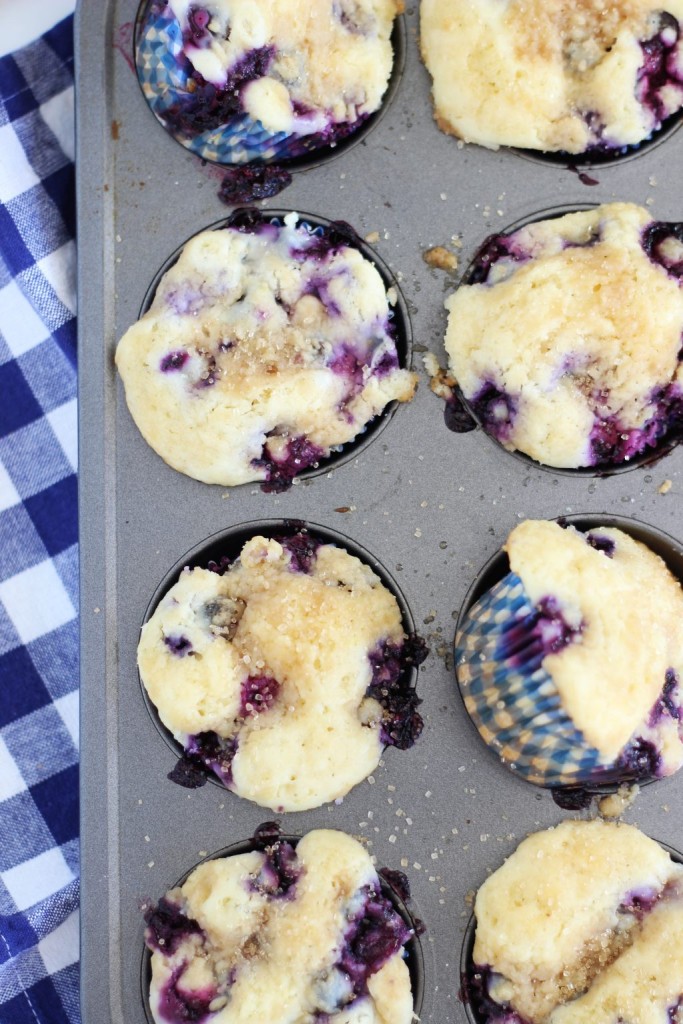 Just as a PSA, my all-time favorite bagels (besides Trader Joe's pretzel bagels) are the Thomas brand. They are so chewy, soft, and dense. I adore them. They always have awesome limited edition flavors, and currently have a Lemon Blueberry bagel on shelves!!! It's FANTASTIC. Go get 'em quick. Not sponsored, y'all, just love those bagels.
Meanwhile, weekend brunch is here, and you need these muffins in your life. NEED.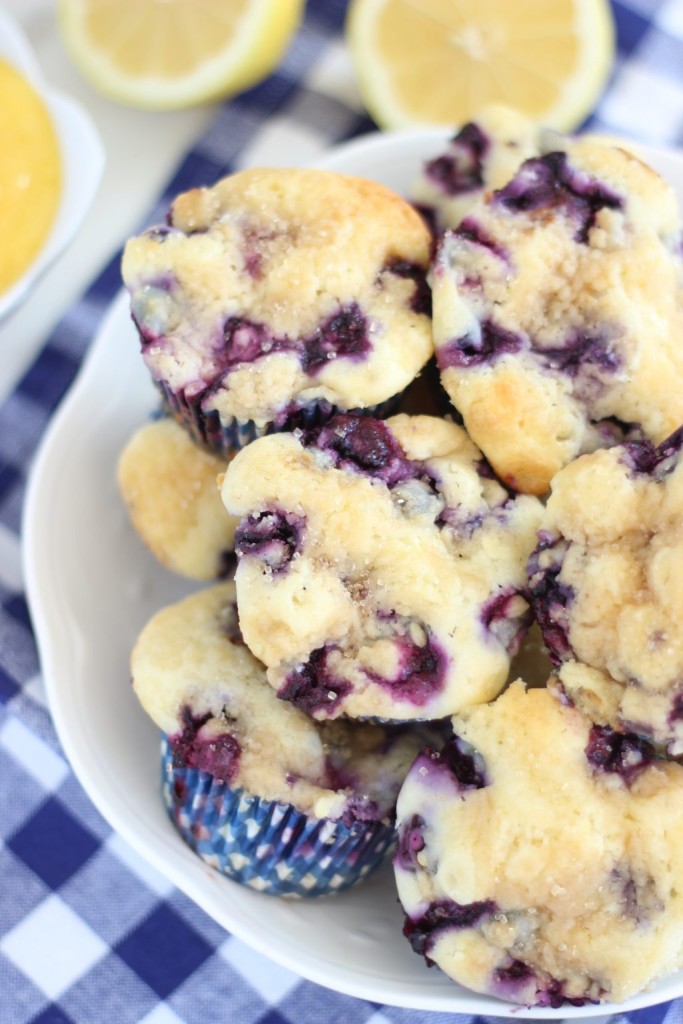 To look at them, they are a bit lumpy and misshapen, but that's just because I picked the juiciest and plumpest blueberries!
It also might be because I'm also an overzealous muffin-filler. Same with cupcakes. I always want to put more batter in than necessary. More is not always better. It is pretty standard that my cupcakes and muffins will topple over the edges.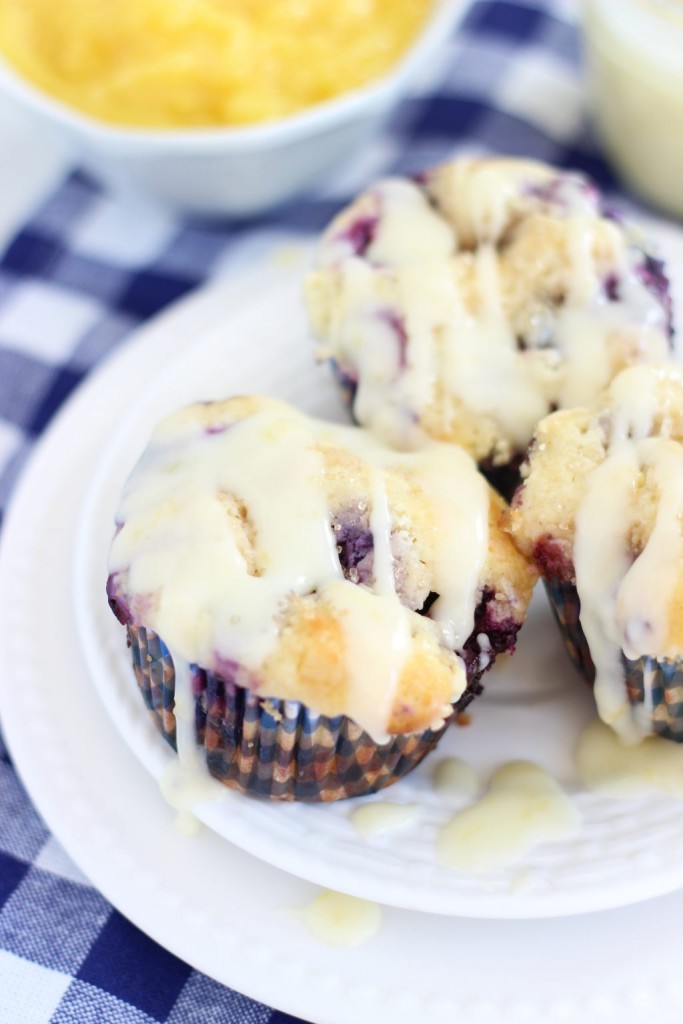 I can't stop myself from over-filling, even when I know I'm doing it.
I actually do this with coffee too. I put too much coffee in the coffee-maker and then whine when my coffee is too strong. I know when I'm doing it, but I can't seem to stop myself.
Anyhooooo, these muffins are so wonderful, not just because they combine blueberries and lemon, but because they also have a layer of cheesecake! A muffin base, topped with a zesty lemon-infused cheesecake layer, and filled with plump, fresh blueberries.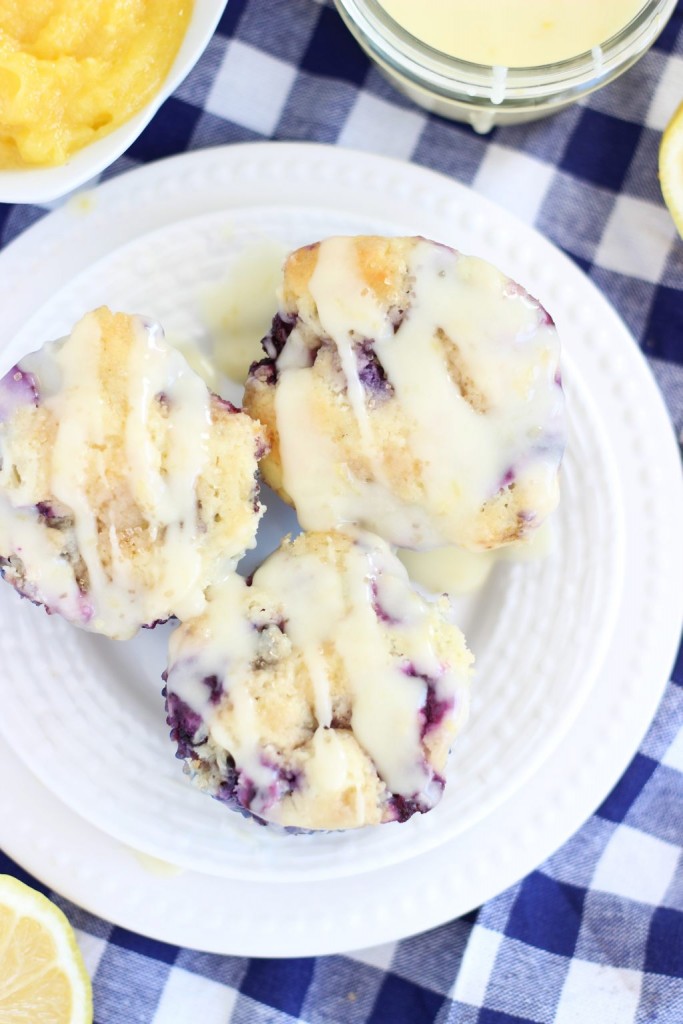 They're topped off with a brown sugar streusel, and an amazing lemon glaze.
They may not be the neatest and most perfect-shaped muffins, but the flavor is what counts!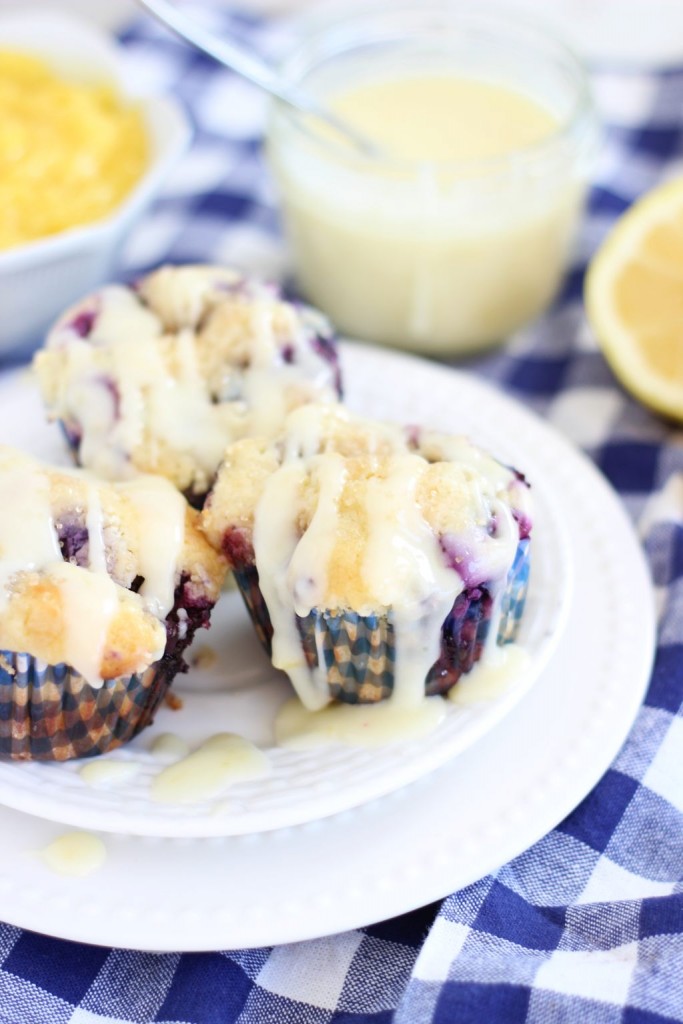 Lemon Blueberry Cheesecake Muffins with Lemon Glaze
Ingredients
For Muffins:
1 - 8

oz.

package reduced-fat cream cheese

softened

1/2

c.

sugar

1

egg

zest of 1 lemon

1

heaping cup fresh blueberries

1/3

c.

butter

softened

3/4

c.

sugar

2

eggs

1/3

c.

whole milk

1

tsp.

vanilla

1 1/2

c.

flour

1 1/2

tsp.

baking powder
For Streusel:
1/4

c.

flour

1/4

c.

brown sugar

2

tbsp.

cold butter
For Glaze:
1

tsp.

lemon zest

juice of 1 lemon

2 - 3

c.

powdered sugar
Instructions
For Muffins:
In a small mixing bowl, beat cream cheese and sugar until smooth.

Add egg and lemon zest, and beat until smooth.

Fold in the blueberries. Set aside.

In a medium mixing bowl, beat butter and sugar until fluffy.

Add eggs, one at a time, beating well after each addition.

Beat in milk and vanilla.

In a small bowl, combine flour and baking powder.

Add the flour mixture to the creamed mixture, and beat until just combined.

Line 16 regular-sized muffin cups with paper liners.

Fill each cup 1/3 full with the batter.

Drop a rounded tablespoonful of the blueberry-cream cheese mixture on top of each muffin. Prepare streusel.
For Streusel:
In a small bowl, combine flour and brown sugar.

Cut in the butter until it resembles coarse crumbs.

Sprinkle each muffin with streusel.

Bake at 375 degrees for 22-25 minutes, or until muffins are golden brown.

Cool in pans for 5 minutes before removing to wire racks to cool completely.
For Glaze:
In a small bowl, combine lemon zest, lemon juice, and 2 c. powdered sugar.

Whisk until smooth, and add more powdered sugar as needed, until glaze is thick, but drizzly.

Drizzle generously over muffins. Serve immediately!
They are also incredible with lemon curd!!