Luscious and rich pots de creme, flavored with fresh key lime zest and creamy white chocolate, and topped with toasted macadamia nuts!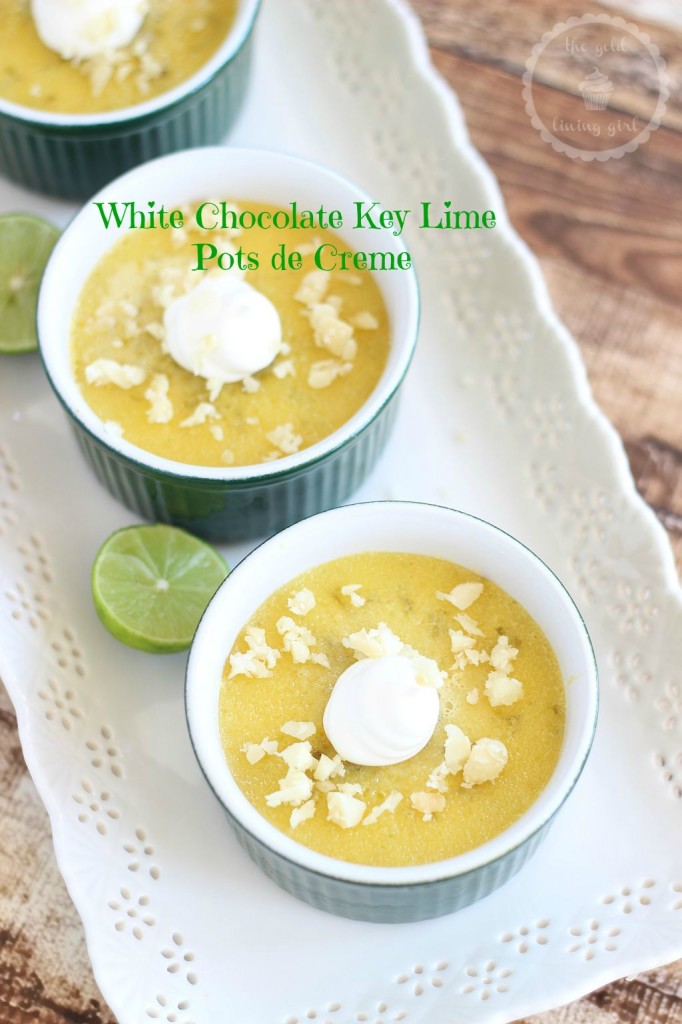 This is by far one of the creamiest foods I've ever had. I have something else coming up soon that rivals the creaminess of these pots de creme, but as of right now, this is a top creamiest food ever. I think you'll also be surprised to learn that the custard itself only contains 5 ingredients. FIVE ingredients to one of the richest and creamiest desserts you'll ever have. None of those ingredients are difficult to find either, so there's virtually nothing standing in the way of you enjoying these decadent little White Chocolate Key Lime Pots de Creme… *takes breath*… with Toasted Macadamia Nuts.
Whew. That was lengthy. I didn't want to leave anything out though because I feel those are all flavors worth mentioning.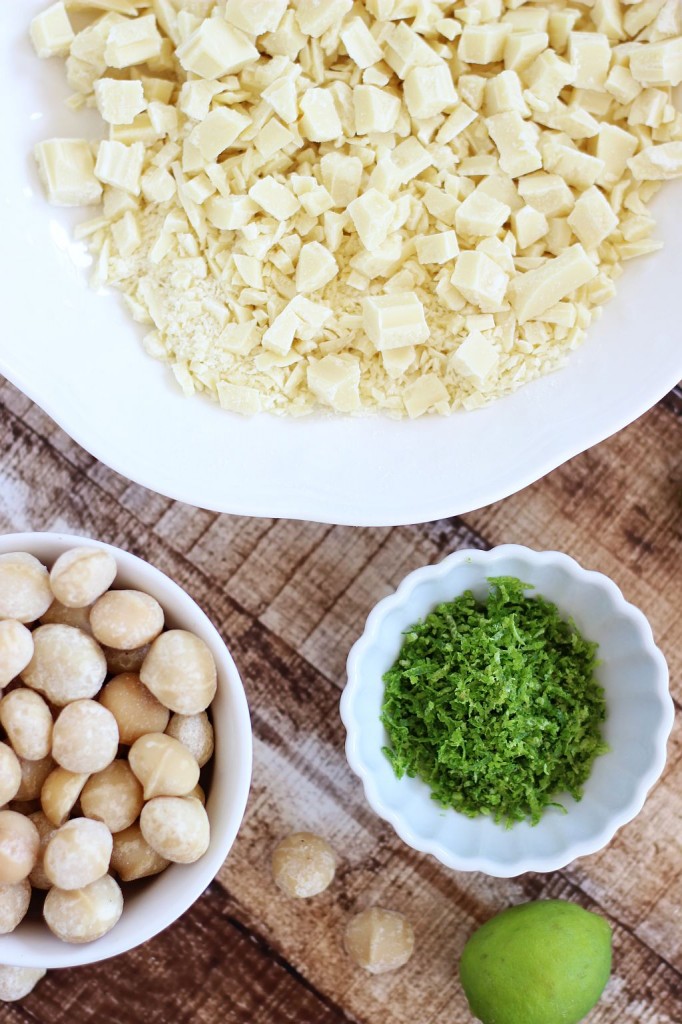 The toasted macadamia nuts sprinkled on top of these pots de creme total up the ingredient list to 6, so it prevents me from being able to label this recipe a "5-ingredient" something-or-other, but that's okay. The macadamia nuts are worth it. When you are enjoying one of the richest and creamiest desserts you'll encounter, it's kinda nice to have a tiny bit of crunch for texture. Buttery, toasty, and slightly crunchy macadamia nuts. They also add to the tropical flair. Flare. Flair. Which one? Flair.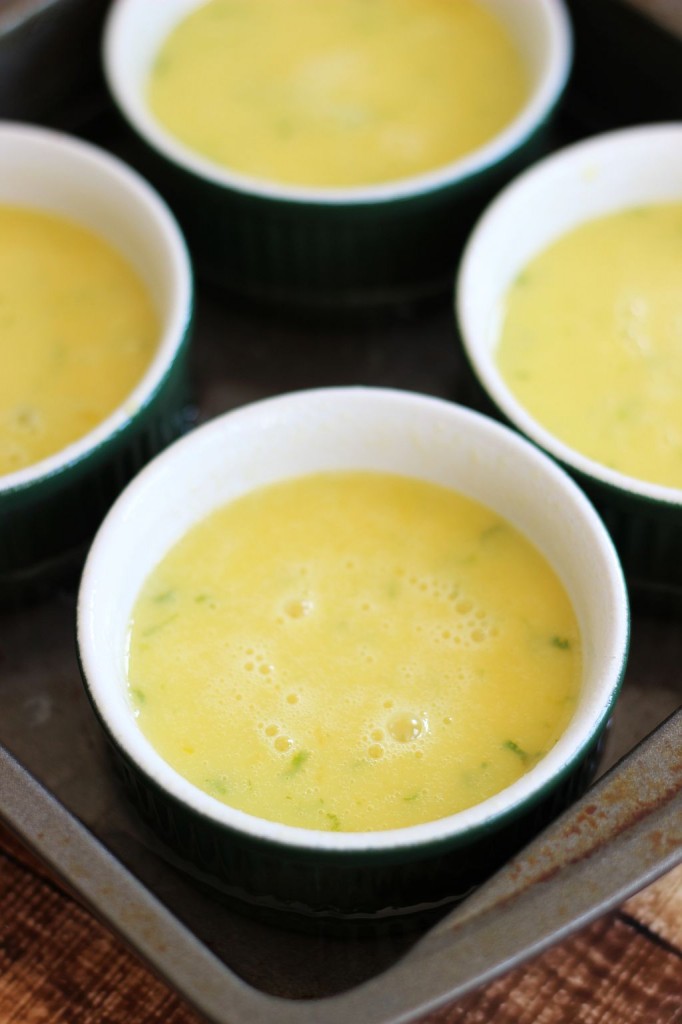 Consider the nuts optional though because maybe you really want to savor the full-on creaminess of these custards on their own. That totally works too. And macadamia nuts are like $19/lb., so you should definitely consider them optional because they require you to give up the rest of the week's groceries in order to buy them. True story.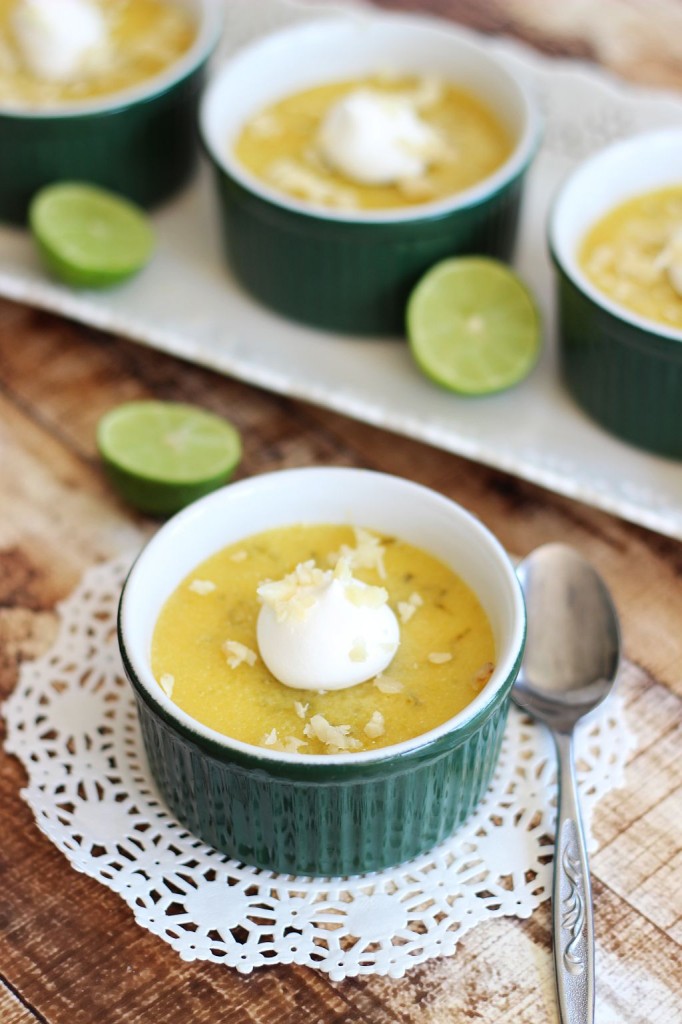 These custards are shockingly simple to make. I really believe them to be rather foolproof. I've made them a half a dozen times recently (in other flavors too), and this recipe delivers every time. They are not diet food – I want to be clear about that, but they are worth every bit of their creamy wonderfulness. Yeah, yeah, creamy, creamy. How much more can I emphasize that?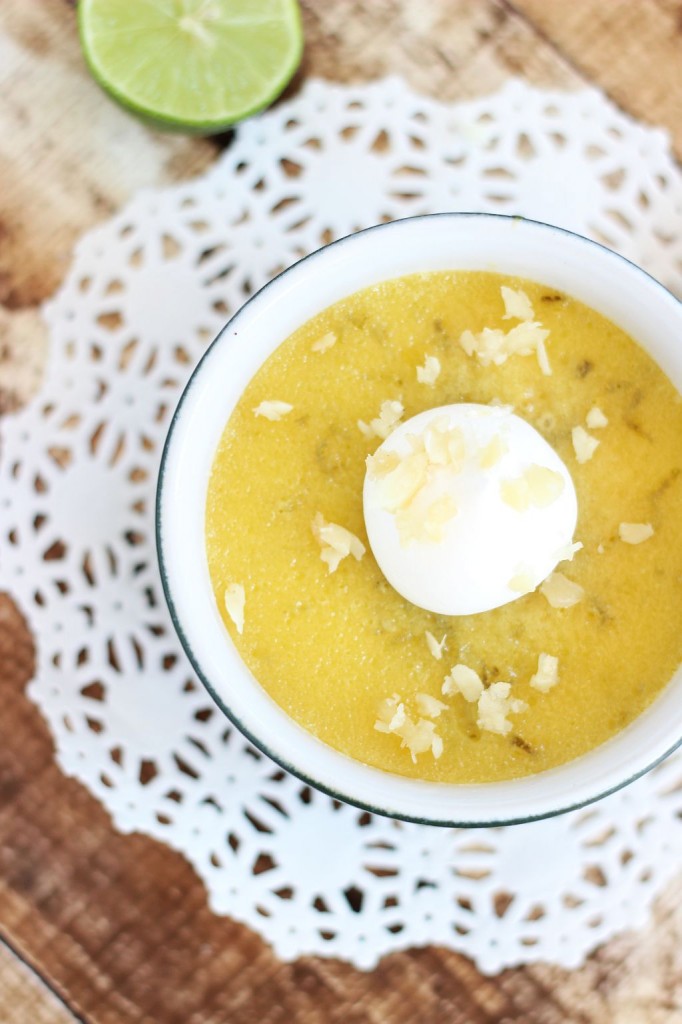 As for the actual flavors, well, key lime and white chocolate are a dream team. I am probably wasting my energy to write another word explaining WHY they make a lovely couple, but I shall try. Um, they just do! (???) I'm sure I can do better than that, or can I? Just imagine it: creamy and silky white chocolate with zesty and tangy key lime! Amidst the creamiest texture you've ever tasted!
Eh, that was lackluster, but it will have to do!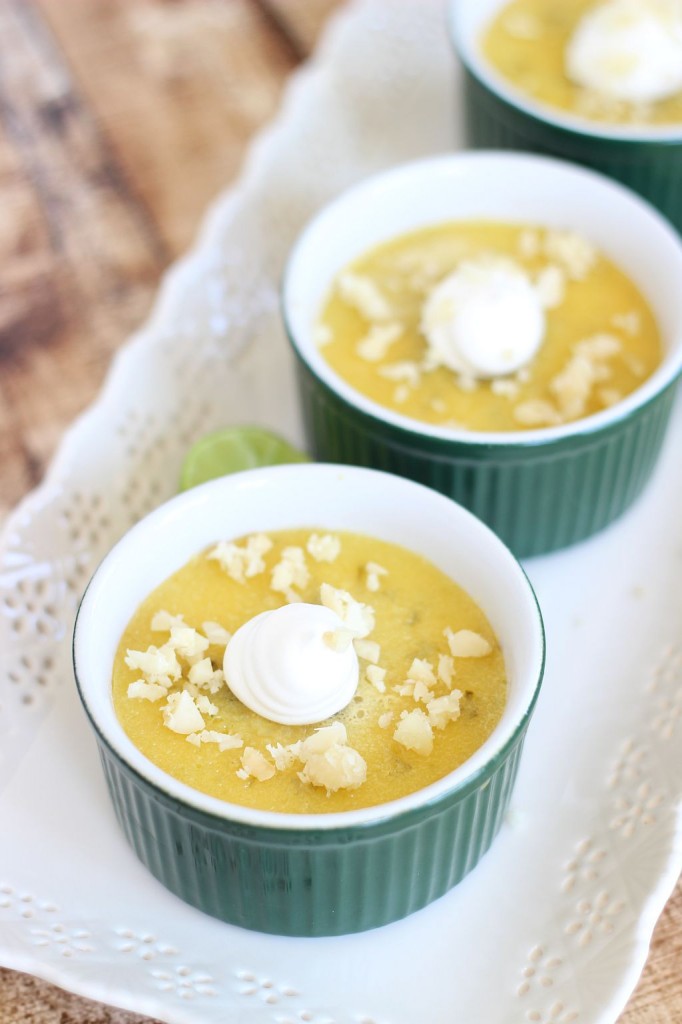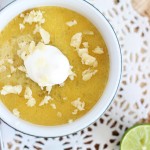 White Chocolate Key Lime Pots de Creme
Luscious and rich pots de creme, flavored with fresh key lime zest and creamy white chocolate, and topped with macadamia nuts!
Total Time
1
hour
5
minutes
Ingredients
2 - 4

oz.

bars white baking chocolate

finely chopped

1

c.

heavy cream

4

egg yolks

room temperature

1

tbsp.

sugar

2

tsp.

key lime zest

1/3

c.

macadamia nuts

chopped
Instructions
Place the chopped white chocolate in a medium bowl, and set aside.

In a small saucepan over low heat, heat the heavy cream until it's hot and steaming, but not boiling. About 5-6 minutes.

Pour the cream over the white chocolate and allow to sit for 1 minute, without stirring.

Once the cream has melted the chocolate, stir together until smooth.

In a large bowl, whisk the egg yolks, sugar, and key lime zest until smooth.

Very slowly and gradually, whisk the chocolate mixture into the egg mixture. You don't want to accidentally cook the egg yolks with the heat from the chocolate mixture, so you add the chocolate slowly. Stir until smooth.

Place 4 ramekins or custard cups in an 8x8-inch baking pan.

Pour enough water into the baking pan that it rises to about halfway up the ramekins.

Pour the white chocolate mixture evenly into the ramekins.

Bake at 300 degrees for 40-45 minutes, or until the custard is set at the edges, and slightly jiggly in the center.

Allow ramekins to cool for 20 minutes in the baking pan before removing to cool completely.

Refrigerate for at least 1-2 hours, or until chilled.

Top with whipped cream, and sprinkle with chopped macadamia nuts, if desired, and serve!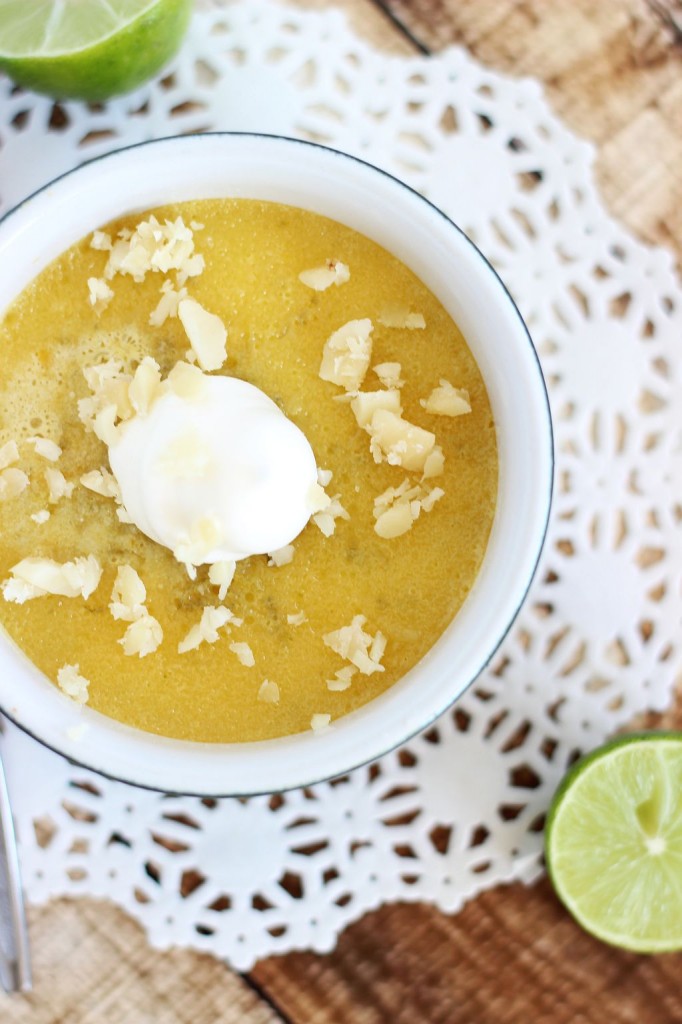 And no, we still haven't concluded Citrus Week(s)! 🙂