Easy cake mix peanut butter cupcakes filled with strawberry jam, and topped with a rich peanut butter buttercream frosting!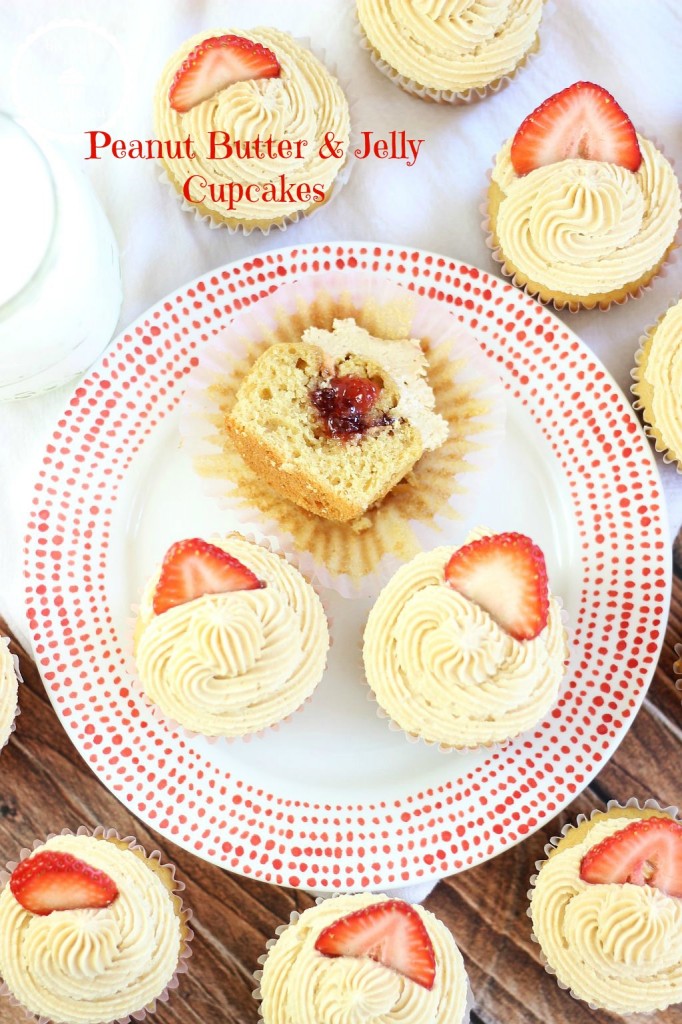 Happy Mother's Day!! I hope all you moms out there have a well-deserved nice and relaxing day. I was originally supposed to be in Erie today to visit my family, and would've been there for Mother's Day, but things around here have been anything but normal, and my trip had to be pushed back a little bit.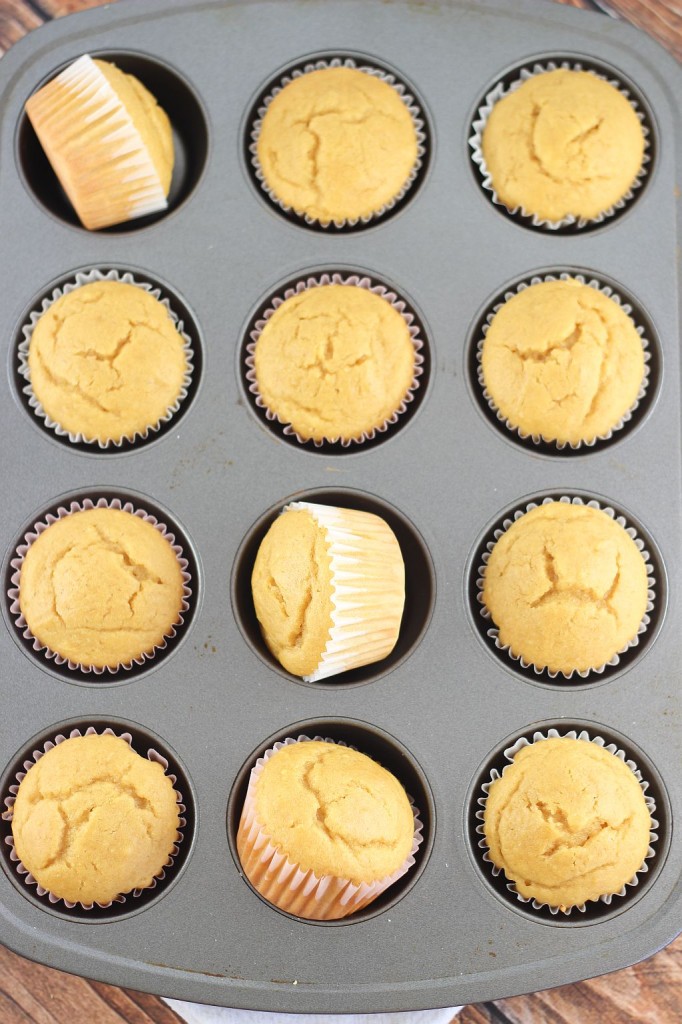 Back in mid-February, we learned that our 16 year-old cat developed diabetes. I guess this is not uncommon in older felines? I've had lots of cats all my life and wasn't aware of this, but it's not something we can't overcome. It's not convenient, but I'm happy to treat this in order to comfortably extend her life. We have to administer two insulin shots daily (she doesn't even notice!), and periodically test her blood sugar (that she does kinda notice!!).
One Sunday I observed that she was so exorbitantly thirsty – all day long. Barely left her water bowl. It was peculiar. I took her to the vet the very next day and we had a diagnosis later that week.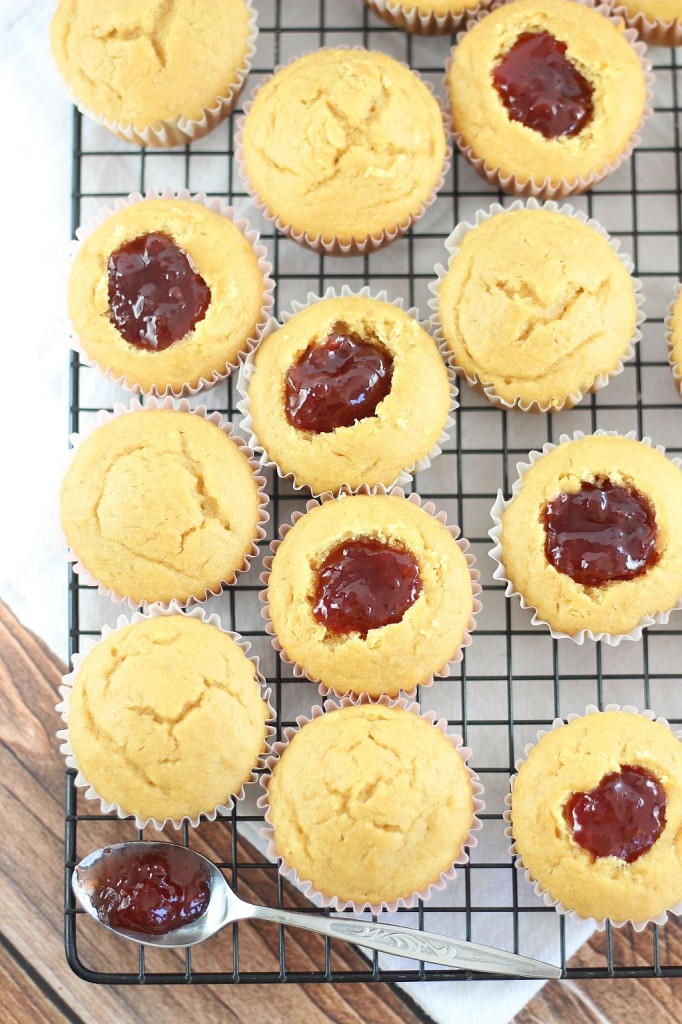 It usually does take several weeks to get a cat stabilized, but we've had an even tougher time of it due to several complications and setbacks along the way to getting her "regulated." She's still not to a place where we are keeping her blood sugar levels within a normal range. However, after a string of other little discoveries, we should be on the up and up. Thank goodness. It's been so stressful and terrible – you know how it is when your pet isn't feeling good, and you're doing everything you can, but you can't understand why things aren't improving. If you have pets or are an animal lover, I know you completely get the feelings of helplessness and frustration.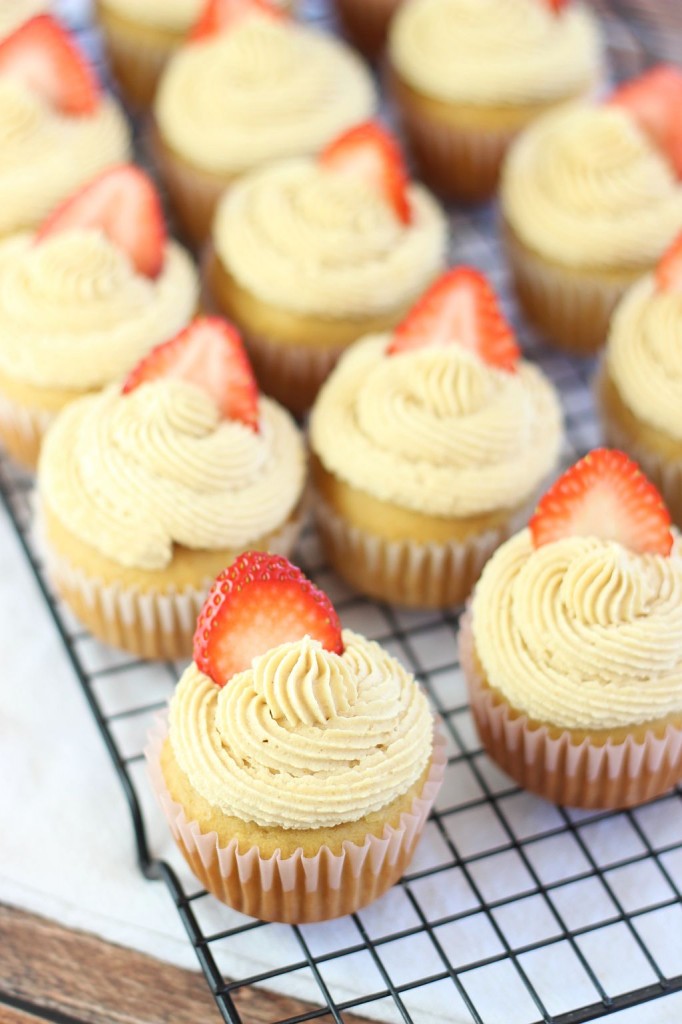 We think she'll be rapidly improving from here on out. My own sanity is also at stake here too, so I'm very hopeful.
In any event, I am more convinced than ever now that she is not the one to blame when desserts go missing overnight! After all, carbs aren't exactly her friend.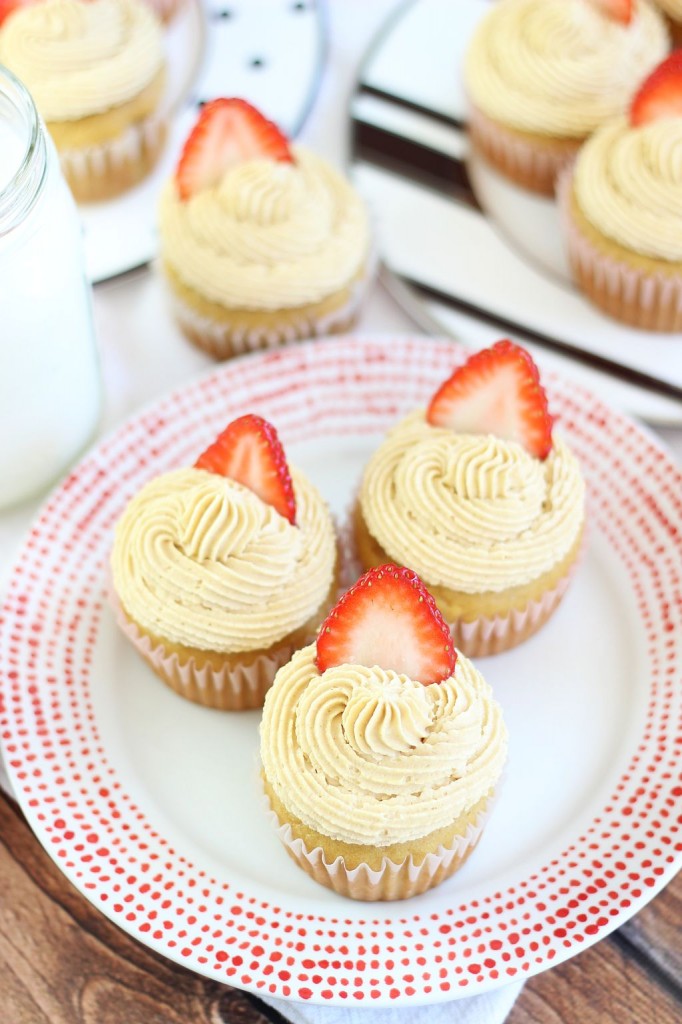 Thankfully, they are still my friend. I've wanted to make Peanut Butter & Jelly Cupcakes for a while now and these taste just like if you took a PB&J sandwich and made it over into a dessert, which is pretty much exactly what they are. 🙂 They taste just like you'd think, but better. The cupcakes are just a doctored-up cake mix, but sometimes those are the best cupcakes. These are really moist and have strong peanut butter flavor. I filled them with strawberry jam in the easiest way possible – just scoop out a little hole in the top of the cupcake, and dollop in a spoonful of jam. Super simple.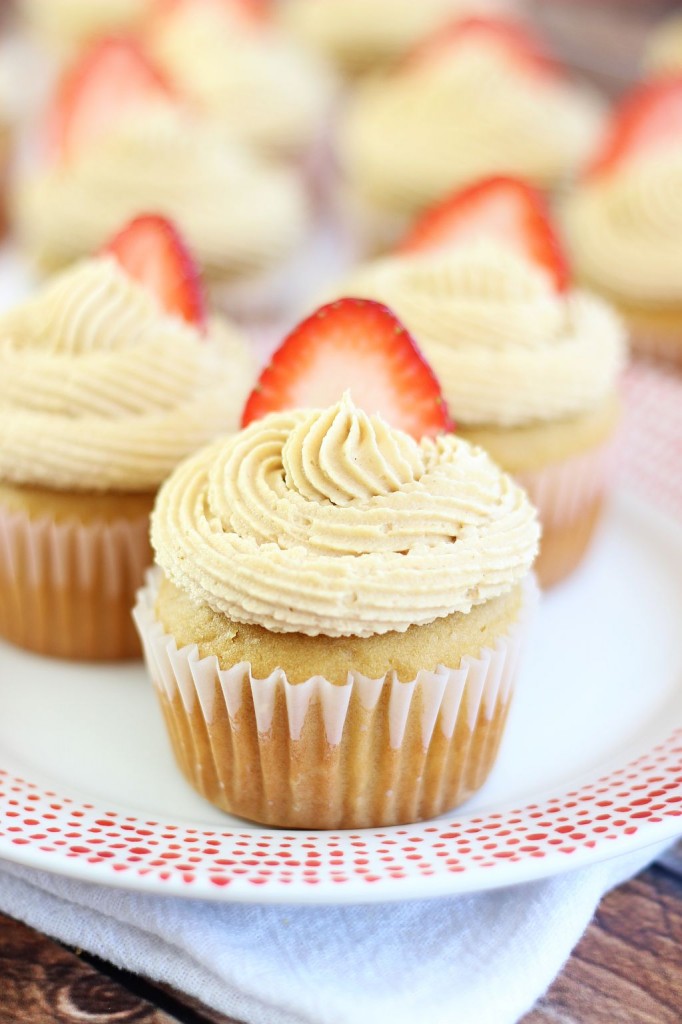 This peanut butter buttercream is also as easy to throw together as any other homemade frosting. You'll basically dump all the ingredients in your mixing bowl, whip the heck out of it for a good 5-7 minutes, and you're done. It whips up surprisingly fluffy, and isn't short on peanut butter flavor either. These cupcakes are easy to make, and are far more delicious than I'd even hoped they'd be!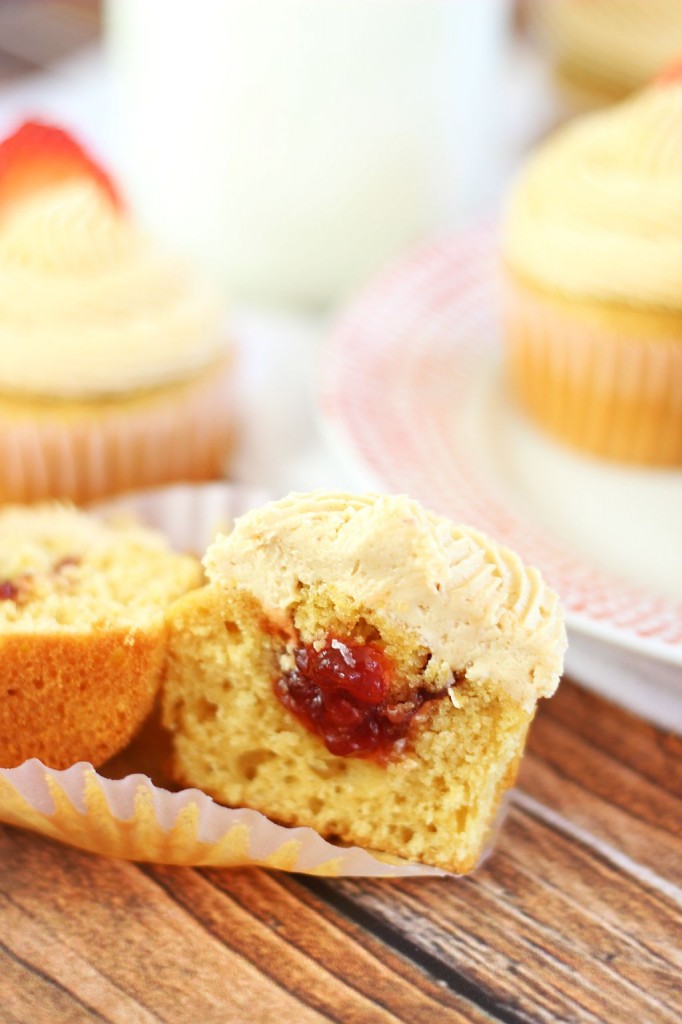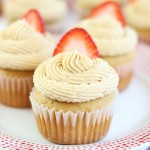 Peanut Butter & Jelly Cupcakes
Easy cake mix peanut butter cupcakes filled with strawberry jam, and topped with a rich peanut butter buttercream frosting!
Ingredients
For Peanut Butter Cupcakes:
1

box yellow cake mix

1 1/4

c.

water

1/4

c.

oil

3

eggs

1

c.

creamy peanut butter

1/2

c.

strawberry jam
For Peanut Butter Buttercream:
3/4

c.

butter

softened

1 1/4

c.

creamy peanut butter

1

tbsp.

vanilla

3

c.

powdered sugar

2

tbsp.

heavy cream or milk
Instructions
For cupcakes:
In a large mixing bowl, combine cake mix, water, oil, eggs, and peanut butter. Beat until well-blended.

Line two regular-sized muffin pans with paper liners.

Fill muffin cups about 2/3 full.

Bake at 350 degrees for 18-20 minutes, or until edges are golden brown and the tops of cupcakes spring back when pressed with a finger.

Cool in pans for about 10 minutes before removing to wire racks to cool completely.
For jam filling:
Using a small spoon or small cookie scoop, carefully scoop a 1-inch ball of cake out of the top of each cupcake.

Fill the divot with about 2 tsp. strawberry jam.

You can replace the cake ball on top of the jam, or not! I sometimes frost right over the jam, without replacing it, but you can add the tops back onto the cupcakes if you'd like.
For buttercream:
Combine all ingredients in a large mixing bowl, and beat until light and fluffy, about 5-7 minutes.

Frost cupcakes! DEVOUR!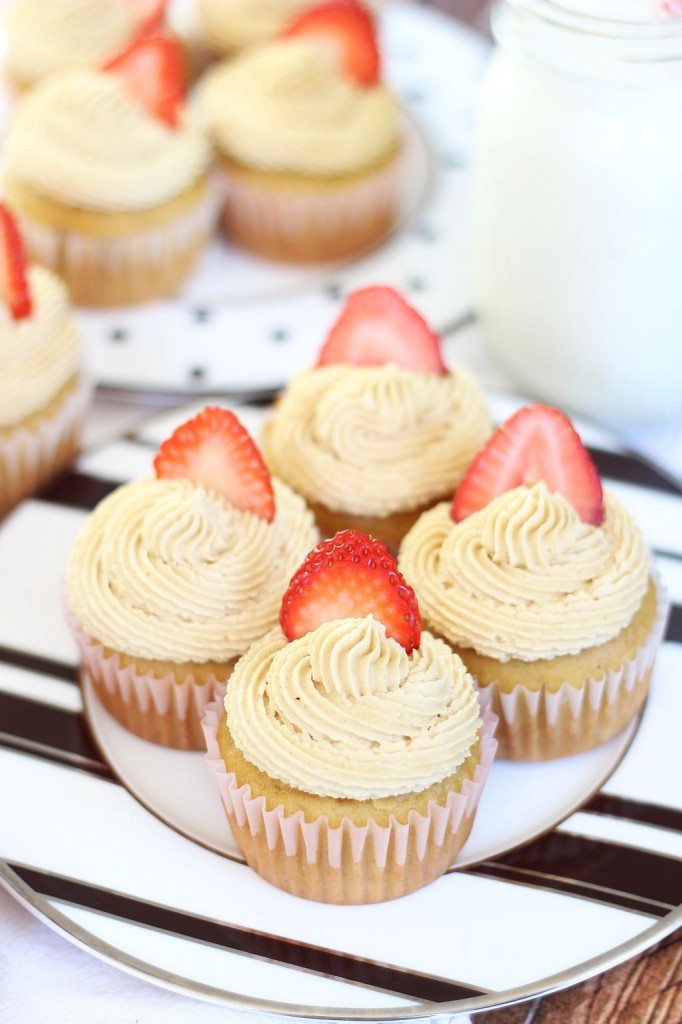 While these aren't seemingly a traditional Mother's Day-esque recipe, my mother loves peanut butter and jelly stuff, so I feel they are still fitting to share today. And hopefully now I'll be back in the swing of things around here. Have a Happy Mother's Day and Sunday, friends!