Chewy and soft peanut butter cookies sandwiched together with fluffy and rich white chocolate buttercream!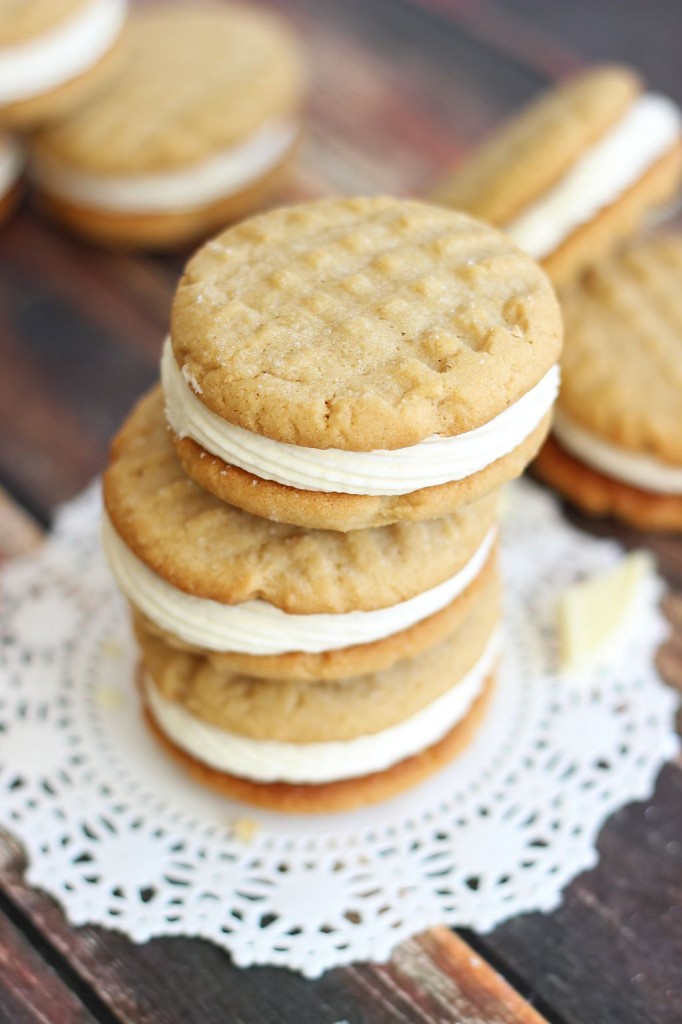 These Peanut Butter White Chocolate Sandwich Cookies had to happen because, as I've said before, I would argue that peanut butter is even better with white chocolate than with regular chocolate. It's a controversial viewpoint, but I cannot help the way I feel. I just like it better.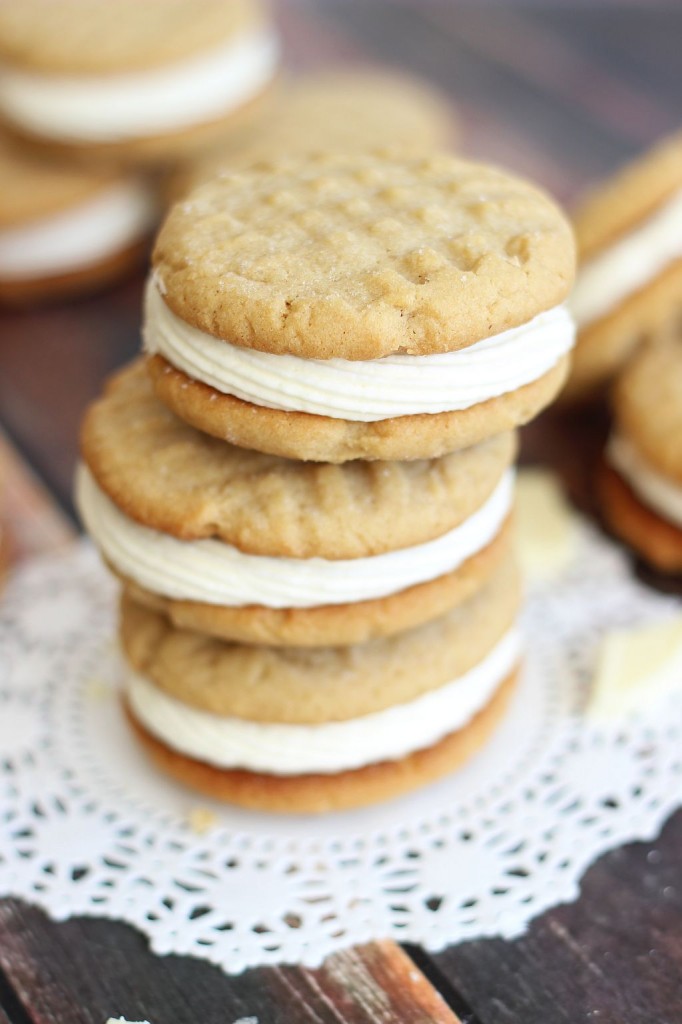 I love regular chocolate in all ways, shapes, forms, and percentages of cacao, but if I'm presented with the option to pick regular chocolate or white chocolate, I will almost always choose white chocolate.
Even aside from my clear preference for the creamy and silky white stuff, I also just think it simply complements peanut butter better anyway. White chocolate lets peanut butter shine through front and center, and merely enhances it, without overtaking it.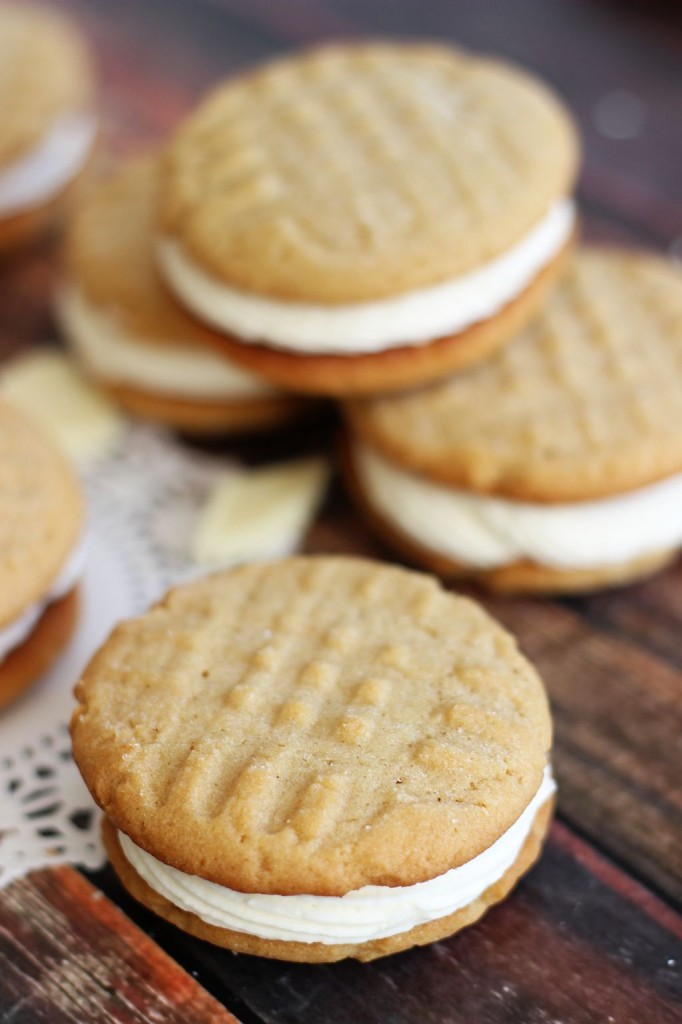 I feel like regular chocolate can sometimes overtake peanut butter. If you've learned nothing else about me at this point, know that I do not like ANYTHING to outshine peanut butter. Peanut butter should *always* be the main event!! You get me?
These peanut butter cookies have no shortage of rich and intense peanut butter flavor. They're packed with the good stuff, and they're also really nice and soft, thanks to lots of brown sugar. Oh, brown sugar, how you make everything richer, more flavorful, softer, and chewier too. I heart you, brown sugar.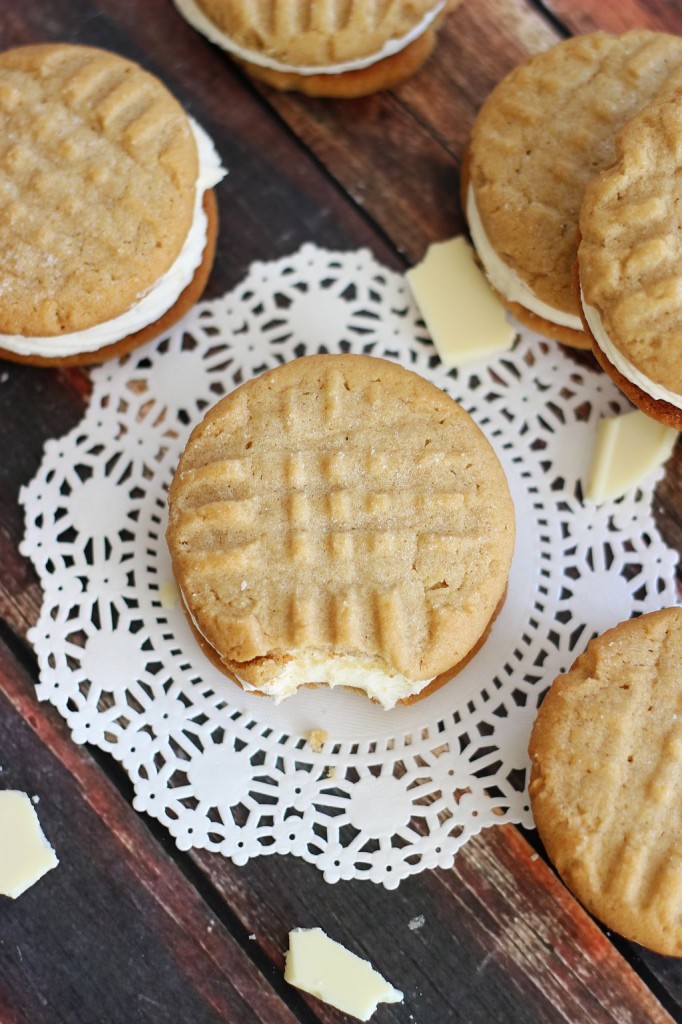 Two of these fabulous, good-all-on-their-own, peanut butter cookies get filled with a ridiculously fluffy white chocolate buttercream frosting. It's a cookie sandwich sent straight from heaven.
I ate spoonful after spoonful of that white chocolate buttercream. It was just so…. fluffy. Sooooo fluffy. It's indulgent and sinful, make no mistake about the calorie content of it, but it's still so light and fluffy!! I just whip the heck out of it with my mixer. I set the speed on high, go about my business, and come back 10 minutes later. Hello fluffy and amazing frosting!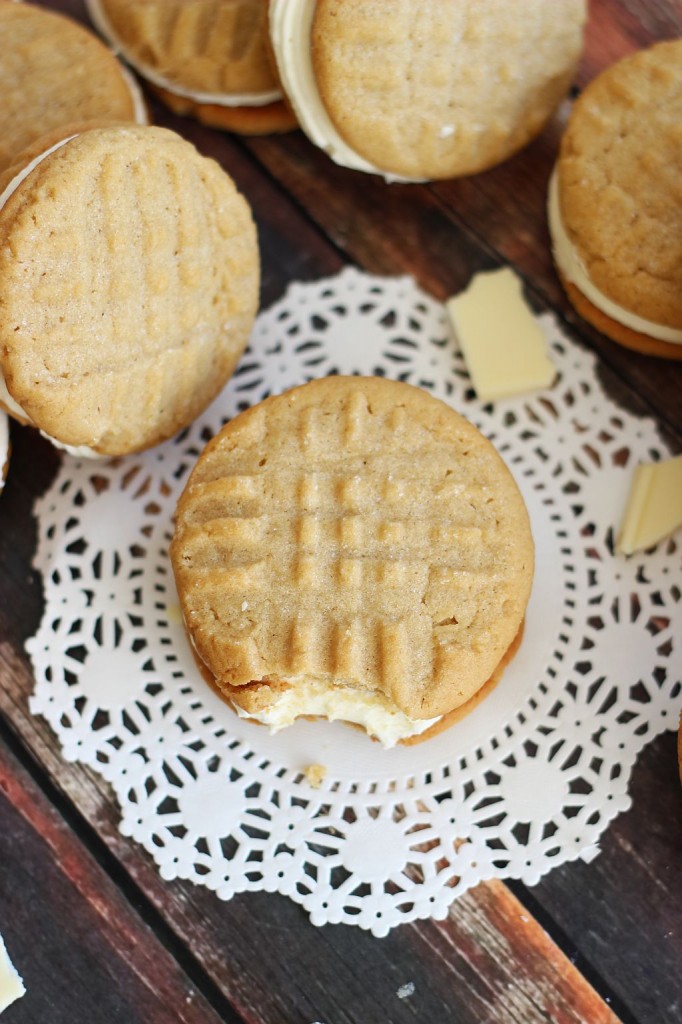 Frosting, say hello to my peanut butter cookie friends! And the two lived happily ever after in sandwich cookie bliss.
If you love white chocolate with peanut butter, this Peanut Butter White Chocolate Sandwich Cookies recipe will quickly become a favorite of yours!