I think this is only the second time I've ever made spritz in my life. I know that they're a traditional holiday cookie, but they're one that I overlooked for many years.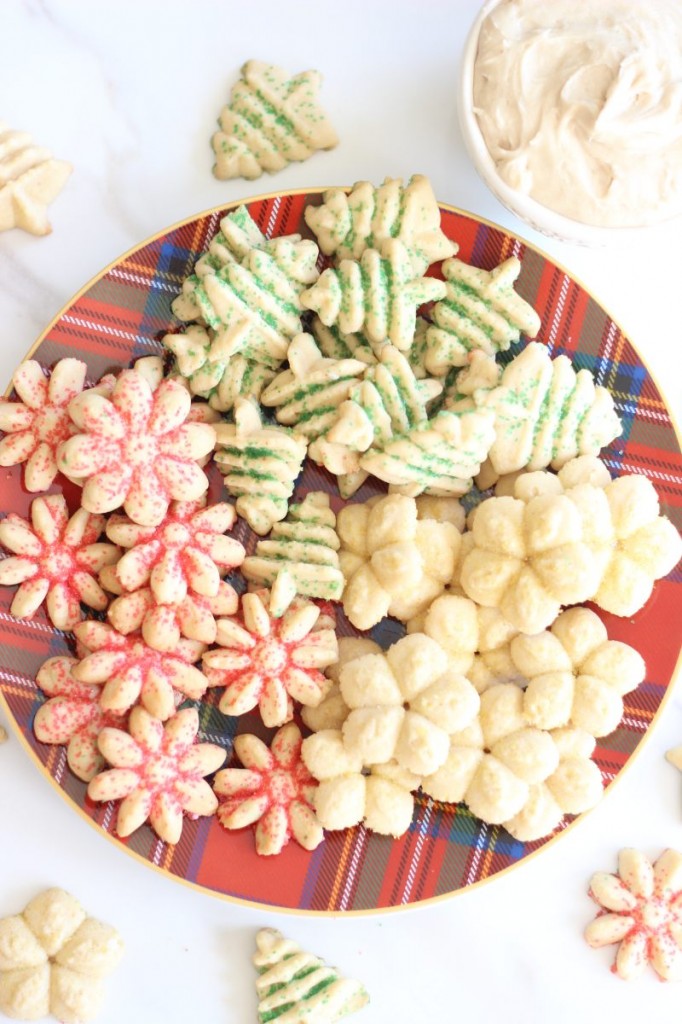 I got a cookie press for a Christmas gift maybe 4-5 years ago, and this is the first time I've used it.
It's not that I don't like them, I do, but my family is so over-the-moon for cut-out cookies that we rarely get much else done after rolling out a double batch of those and frosting them. And also these.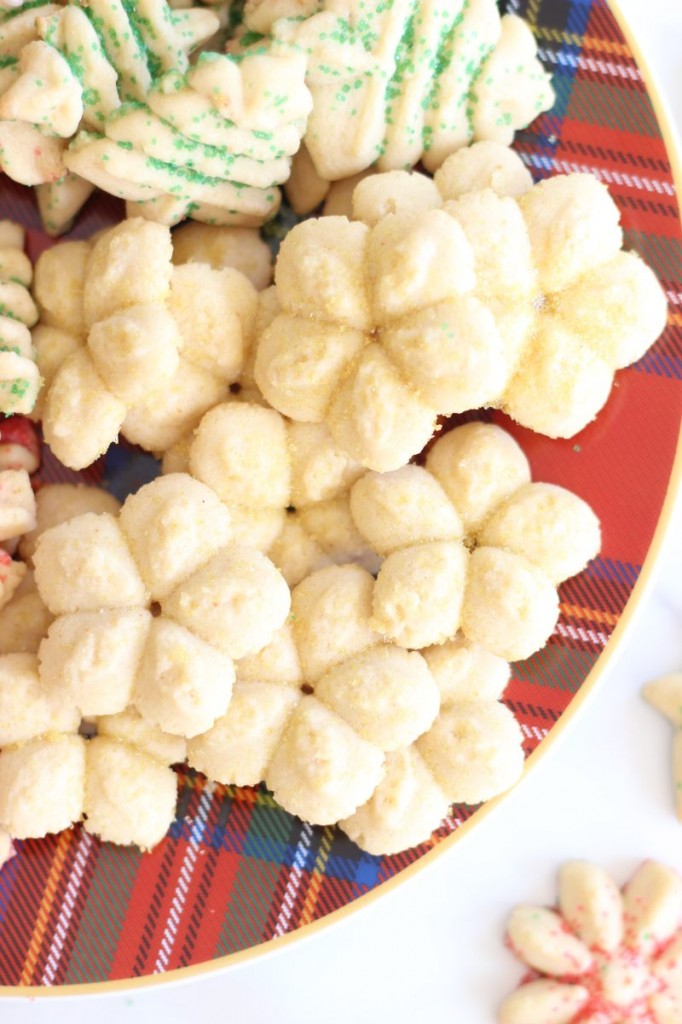 However, I found this recipe for spritz, and it was too much for my brown-butter-loving self to resist.
You know that I am nuts for brown butter, and I love the sweet, caramel-like, nutty flavors that you get with it. All the things that butter adds to baked goods, brown butter deepens and enhances.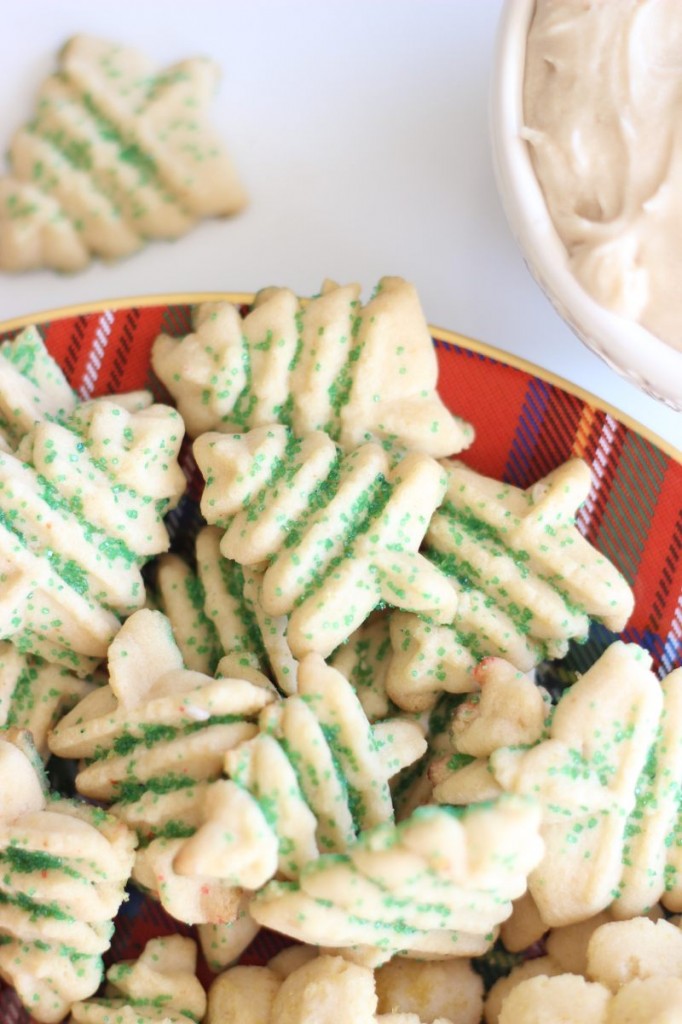 Having not made spritz in many, many years, I was nervous that these would be a pain. Labor-intensive or messy. I envisioned a rough start, getting easier as I got used to the cookie press. Actually, these were pretty easy straight outta the gate.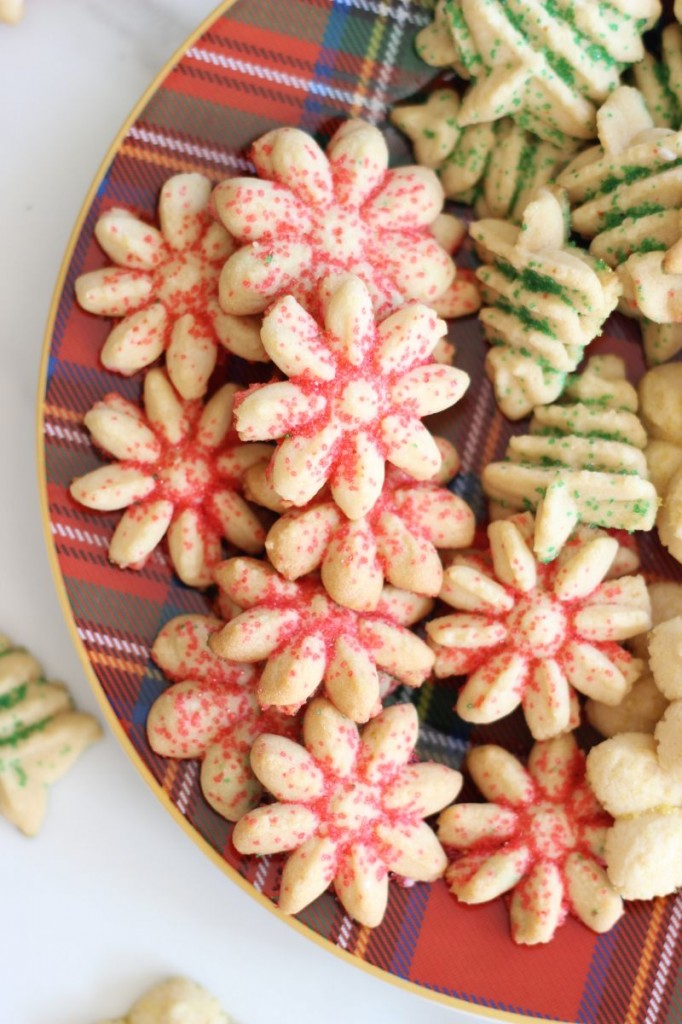 The key is to have your dough be a touch sticky. Not too sticky so that it's a goopy mess, but just a little sticky so that it sticks to the baking pan when you use the cookie press. As I made these, the dough got a little dry pretty quickly, so I added a few drops of water – but only a few drops – as needed to make the dough a tiny bit sticky again.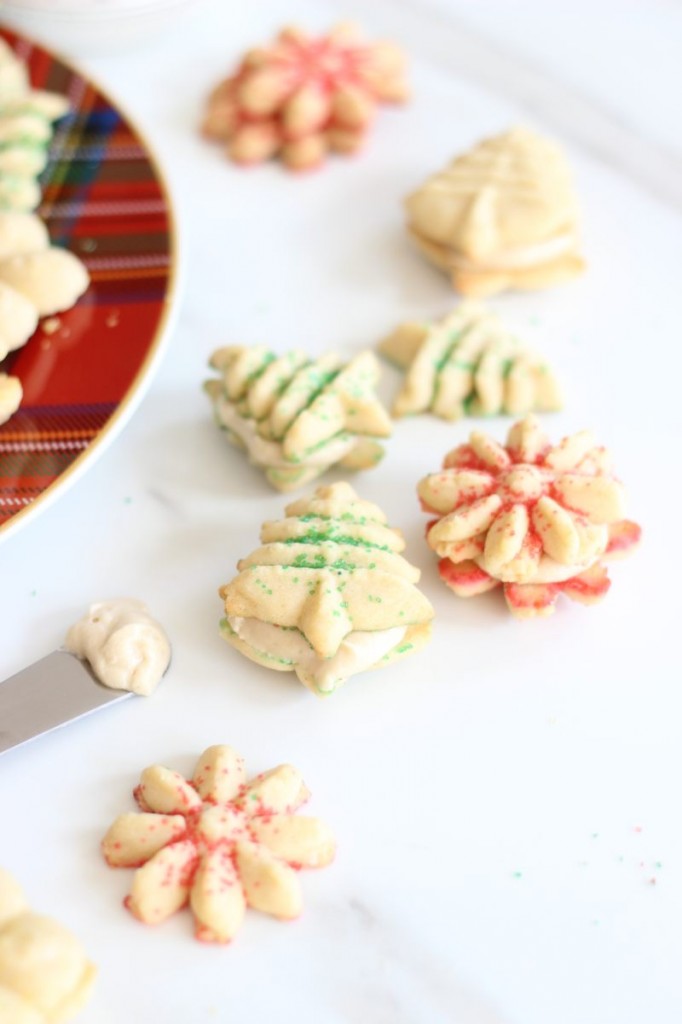 I must say, these are WAY easier than cut-out cookies, which can be a tremendous PITA, let's be honest. I found these refreshingly fun.
At the first bite, I was already feeling the caramel essence of the brown butter, and I had leftover caramel buttercream from making these cookies, so I thought, what the hay? I slapped some caramel buttercream between two spritz.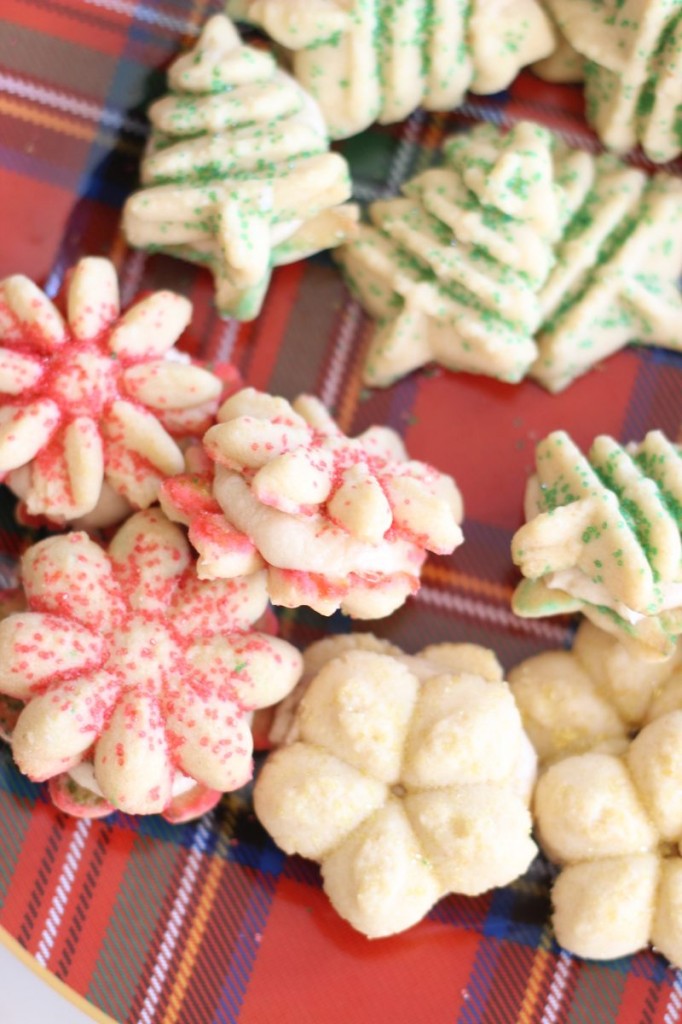 They're quite delightful all by themselves, but frosting makes everything better.
Between using the cookie press, changing out the different patterns, and decorating them with sprinkles and sugar, I think these would be a really fun cookie to make with kids. And the results can be enjoyed by all!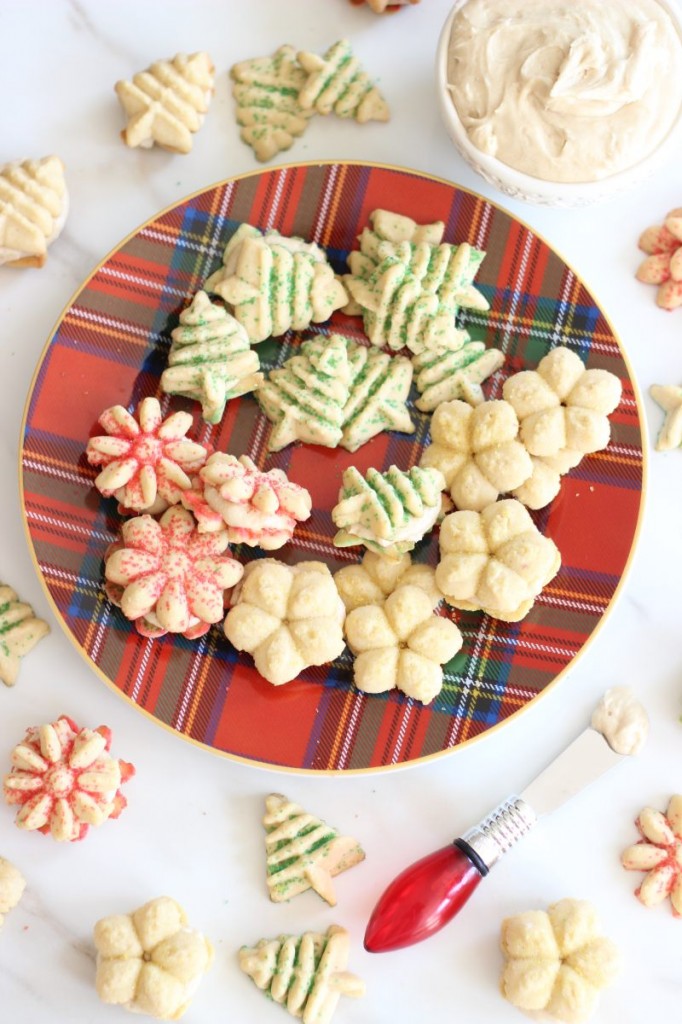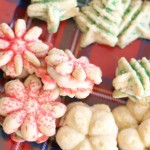 Brown Butter Spritz Cookie Sandwiches
Flaky and delicate brown butter spritz cookies, with a thick layer of caramel buttercream.
Total Time
1
hour
30
minutes
Ingredients
1

c.

unsalted butter

1/2

c.

powdered sugar

1

egg

1

egg yolk

2

tsp.

vanilla extract

2

c.

flour

1/2

tsp.

salt

assorted sugars and sprinkles
Instructions
Melt butter in a small saucepan over medium heat, stirring frequently, until golden brown. It will develop brown flecks and a nutty fragrance. (About 6-8 minutes.)

Pour the brown butter into a small bowl, and refrigerate until it's just firm, about 1 hour.

In a large mixing bowl, combine the brown butter and powdered sugar, beating until smooth.

Beat in the egg, egg yolk, and vanilla.

In a small bowl, combine flour and salt.

Gradually add the flour mixture to the mixing bowl, beating until blended. Dough should be a little bit sticky.

Using a cookie press, press dough 1-inch apart on parchment-paper lined baking sheets.

Sprinkle sugar or sprinkles over top of cookies, if desired.

Bake at 375 degrees for 6-8 minutes, or until set, but edges should not brown.

Remove to wire racks to cool completely.

Meanwhile, prepare caramel buttercream from the "Ginger Cookie Sandwiches with Caramel Buttercream" recipe.

Spread buttercream between two cookies.