A super easy pistachio pudding cookie that's soft, chewy, and flavorful! It's also inspired by The Grinch Who Stole Christmas!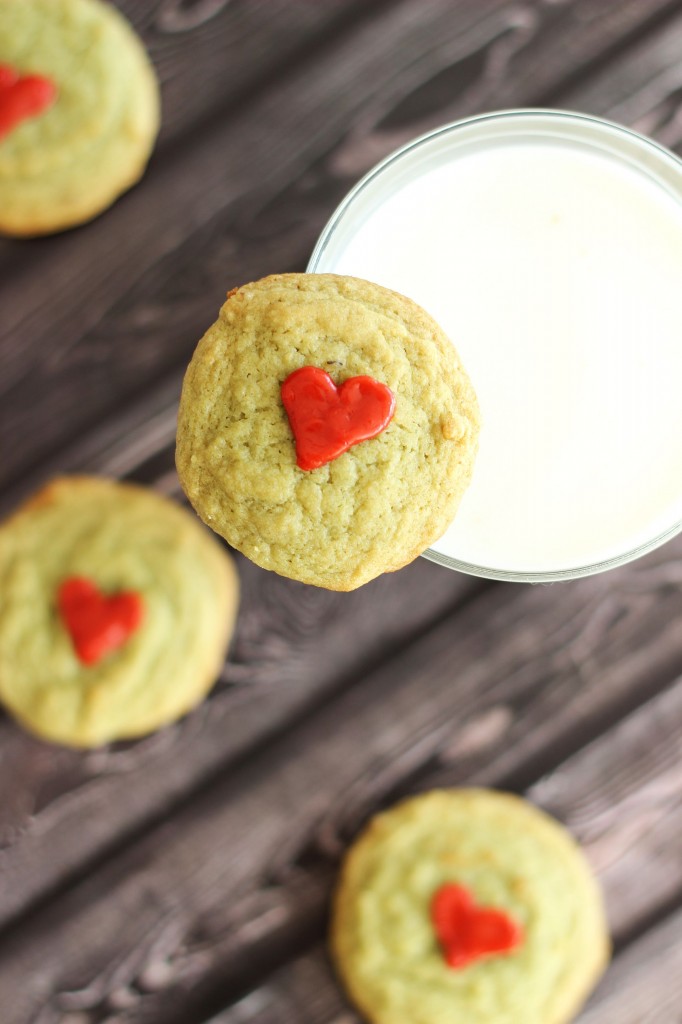 We have to talk about something: pudding cookies. Why haven't I tried these sooner? Why didn't anybody tell me about them??! Were you guys aware that pudding cookies are really good??
Obviously, this is no one's fault but my own because, hi, pudding cookies are EVERYWHERE. But I'm feeling pretty Grinch-y (no pun intended) today because I'm (still) way behind on my Christmas shopping, and I feel like blaming those around me. Forgiven?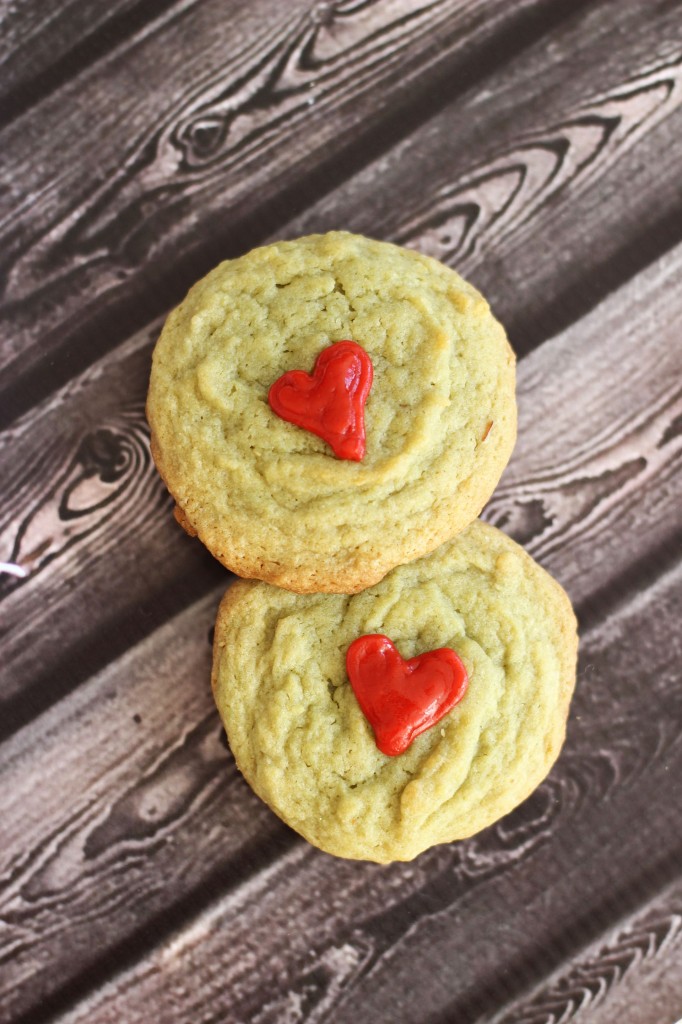 I kept seeing them, and they'd pique my interest, but not enough to do anything about it, apparently. I would sort of shrug and think, eh, how good could they be?
I'm not afraid to admit to my mistakes (ahem, riiight), and I'll confess that this one was colossal. Why I neglected pudding cookies for so long… who knows. No one to blame but myself. Maybe I can blame S.O. It would be a stretch, sure, and I'd really have to contrive a way to blame him for this, but I think I can make it work. I'll figure that out later.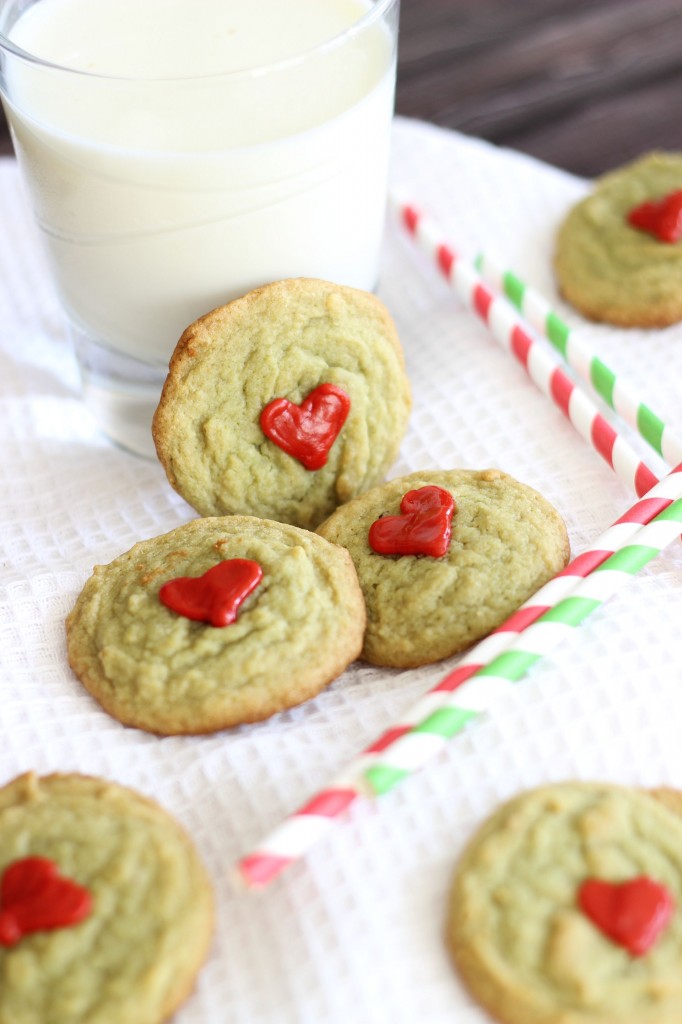 These cookies are absurdly easy, and you only need a handful of ingredients. I hereby declare these to be your default cookie when you're in a true bind. You could probably complete an entire batch in under 30 minutes, start-to-finish.
They're super soft, chewy, and very flavorful. Lots of pistachio-ness going on. I personally only got to eat about 4 cookies because S.O. did a ton of damage before I had the chance… as in, 2 dozen of them disappeared overnight between the hours of 10pm-7am. No exaggerating, and I know it wasn't the cat, despite what he claims.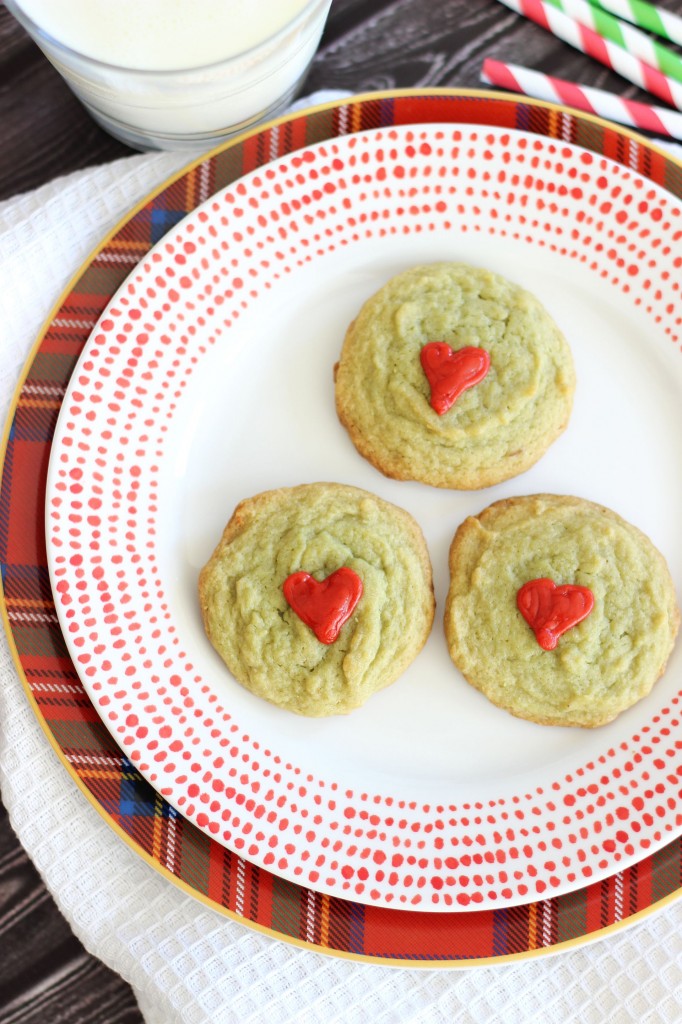 Anyway, the pudding cookie recipe is compliments of trusty ol' Kraft. The Grinch cookie idea, which is adorable, is compliments of In Katrina's Kitchen. In other words, there is absolutely nothing original in this post whatsoever, but I had to share these adorable cookies, recycled idea or not. Is this a cute idea, or is this a cute idea? Exactly.
My hope was maybe you hadn't seen them yet? But if you've spent .02 seconds on Pinterest, you've probably been inundated. Oh well! Enjoy! 🙂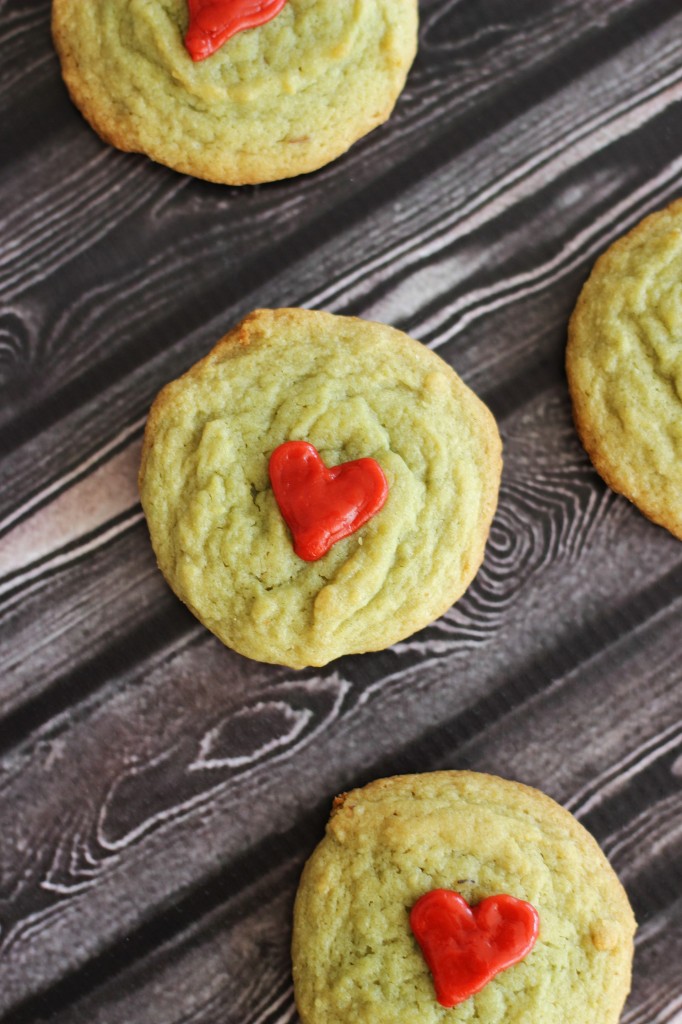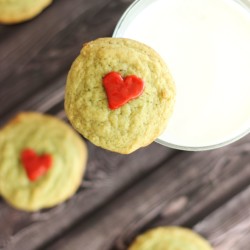 Grinch Cookies / Pistachio Pudding Cookies
A super easy pudding mix cookie that's soft, chewy, and full of pistachio flavor!
Ingredients
2

c.

flour

1

tsp.

baking soda

1

c.

butter

softened

1

c.

packed brown sugar

1 3

oz.

box instant pistachio pudding

2

eggs

3-4

drops green food coloring

optional

1

small tube prepared red icing - NOT gel icing

it doesn't seem to set

recipe from Kraft
Instructions
In a small bowl, combine flour and baking soda. Set aside.

In a large mixing bowl, beat butter and sugar until well-combined.

Add dry pudding mix and beat until well-blended.

Add eggs and beat until well-blended.

Mix in food coloring.

Add flour mixture and beat until combined.

Drop by tablespoonfuls on lightly greased baking sheets.

Bake at 350 degrees for 10-12 minutes or until edges of cookies are lightly browned.

Cool on baking sheet 1 minute before removing to wire rack.

Allow to cool completely.

Use red icing to pipe a small heart in the middle of the cookie. Enjoy!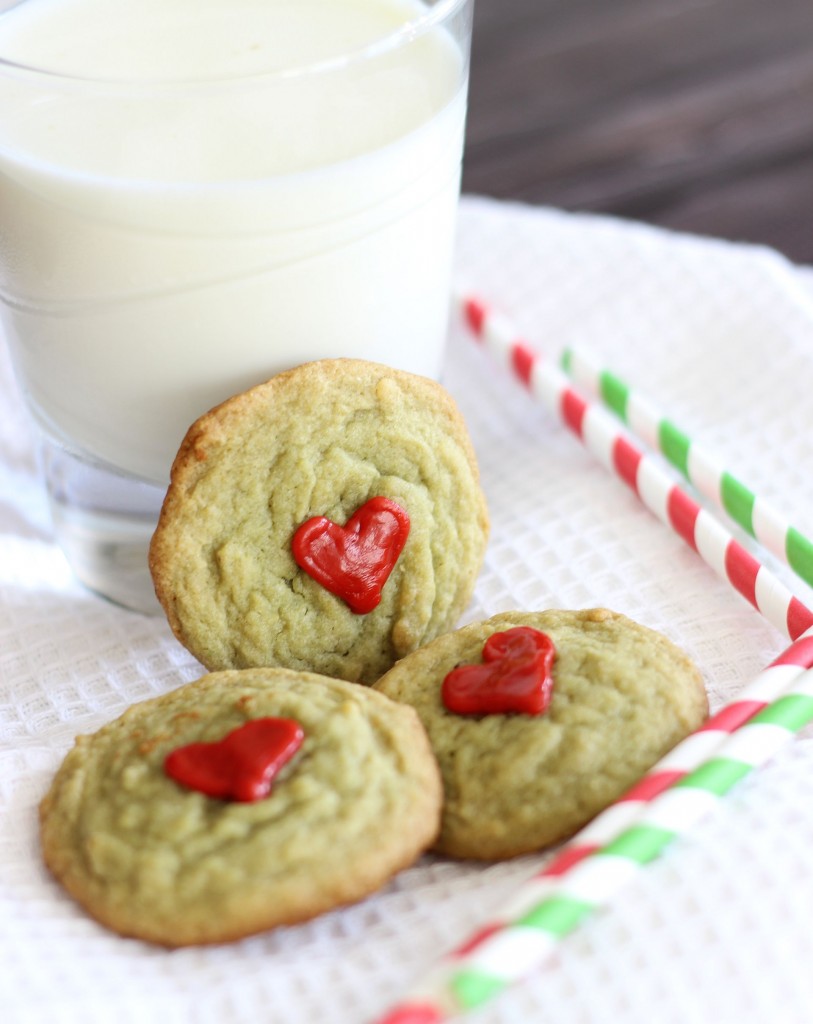 Btw, have you entered the Christmas Shopping Spree Giveaway yet? Myself and some other blogger friends are giving away a $500 Visa gift card! Make sure to enter!