A soft peanut butter thumbprint cookie with a generous dollop of jam in the center!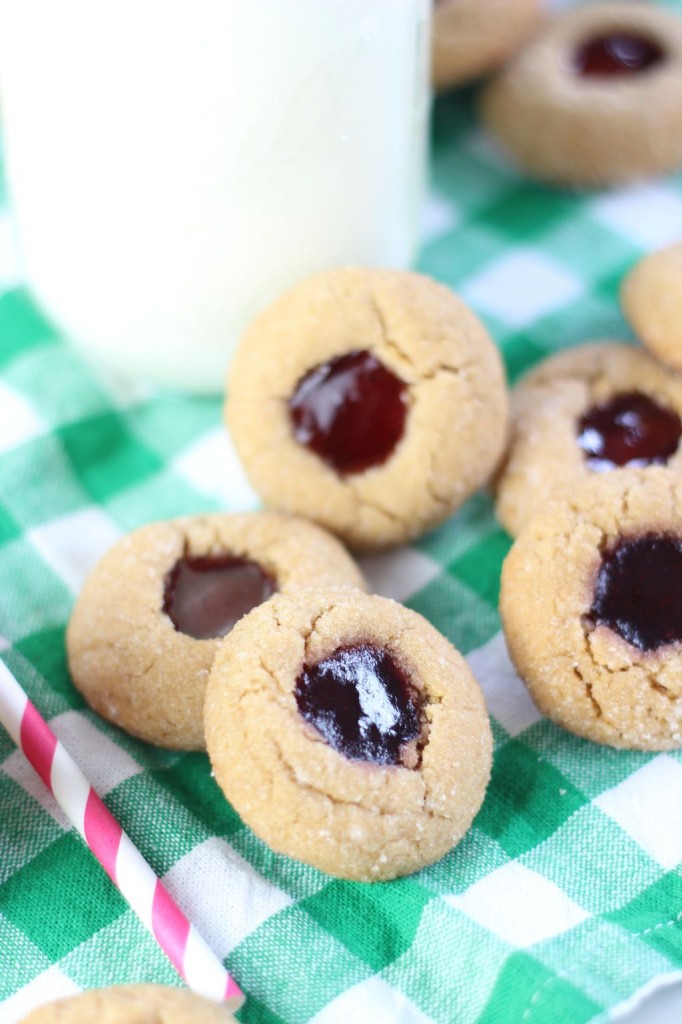 One of my favorite snacks is peanut butter on a Ritz cracker with a dollop of jam. When I was home visiting family recently, that snack was calling out to me.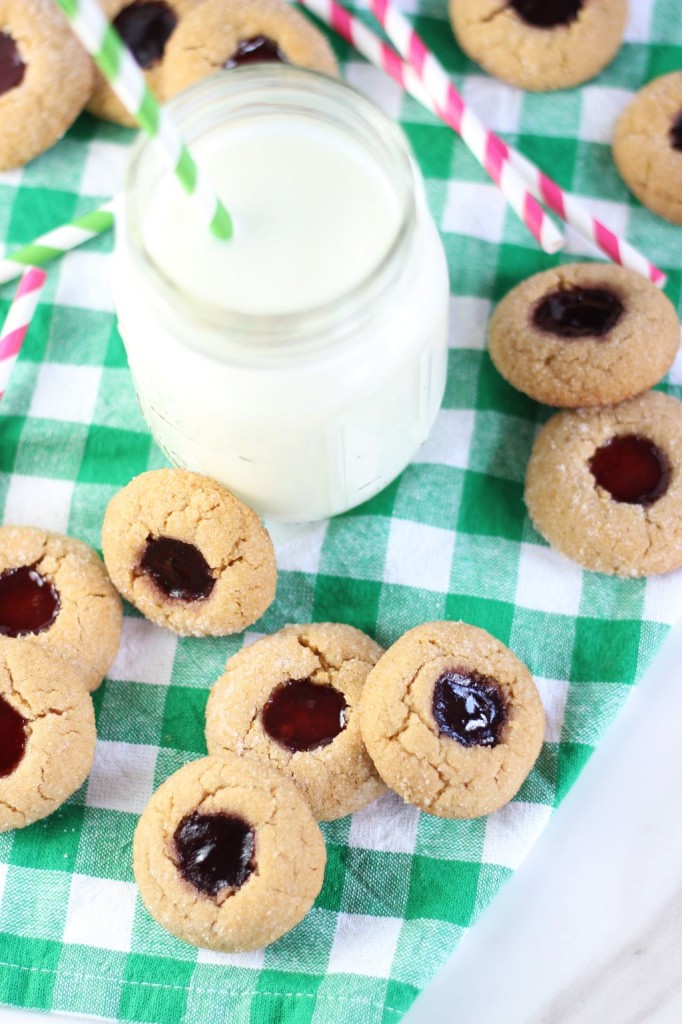 It was a childhood favorite (let's be real, I love that snack as an adult too), and being in the presence of my mom and Grandma got me thinking about that snack… one that they used to slap together for me when I was a hungry little kid.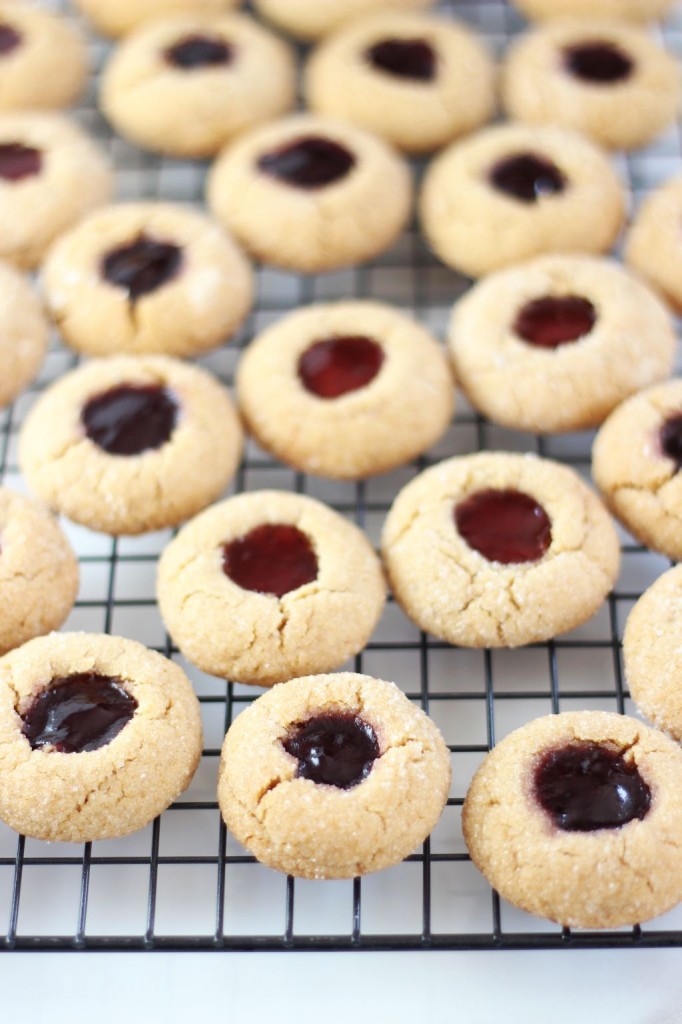 As I was enjoying my PB&J crackers, I realized something: they looked kinda like thumbprint cookies. The spot of jam piled in the center reminded me of thumbprints. Then it occurred to me that I had never seen a Peanut Butter & Jelly Thumbprints recipe before. In all my days, I had not encountered a Peanut Butter & Jelly Thumbprint cookie. That had to change, obviously.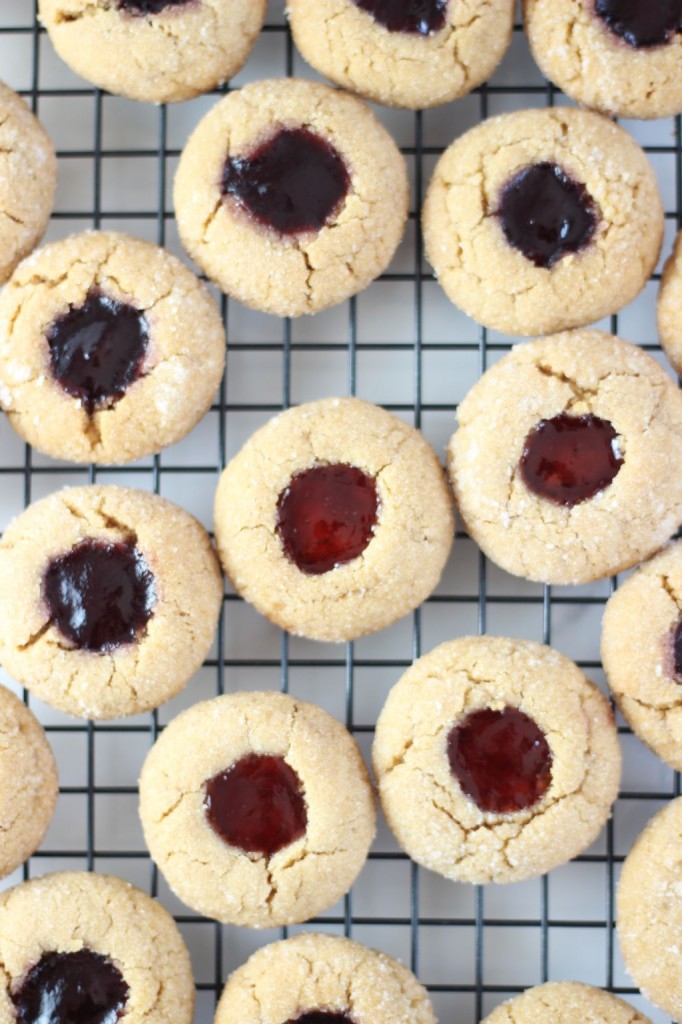 I know that was a convoluted story, but I have no control over the creative process. That's just how the idea came to me! But I was so excited about putting these cookies together.
And apparently I am on a never-ending pursuit to create and compile the world's largest collection of peanut butter recipes. Okay, not really, but I'd like to accumulate as many as possible. I think this is a worthwhile venture, and it's going quite well so far.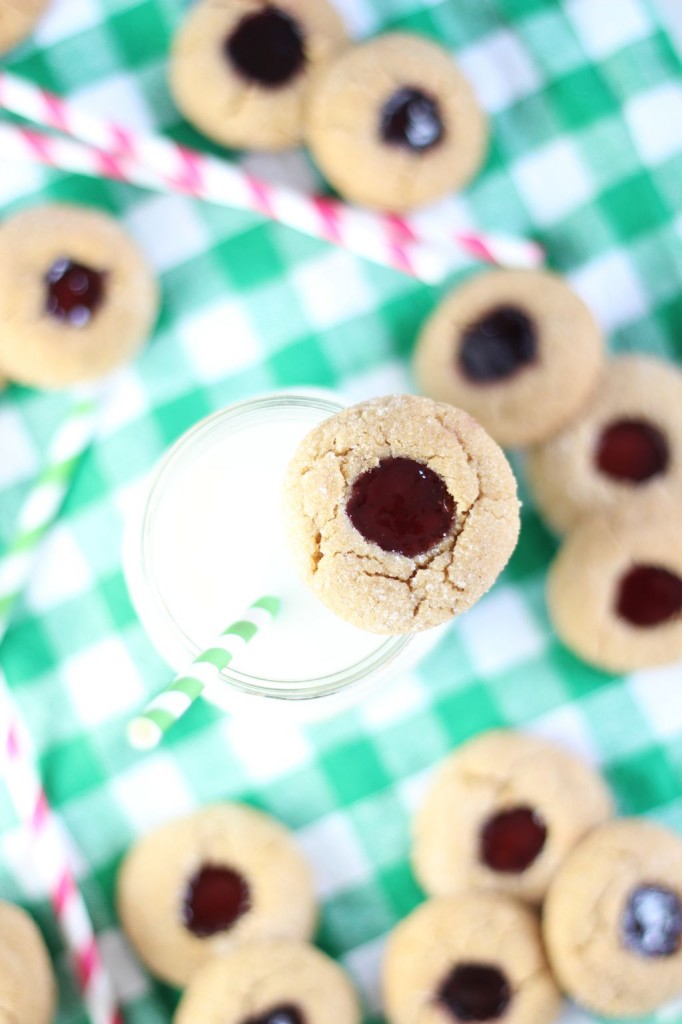 These little guys are deliciously thick and chewy peanut butter cookies with a sizeable well in the middle to hold a generous dollop of jam. You can go with any or all of your favorite jams – raspberry, blackberry, or the ever-popular strawberry.
I made some with raspberry and some with strawberry, but I think a variety and mix of flavors would be super fun. You could even include grape jelly, a classic!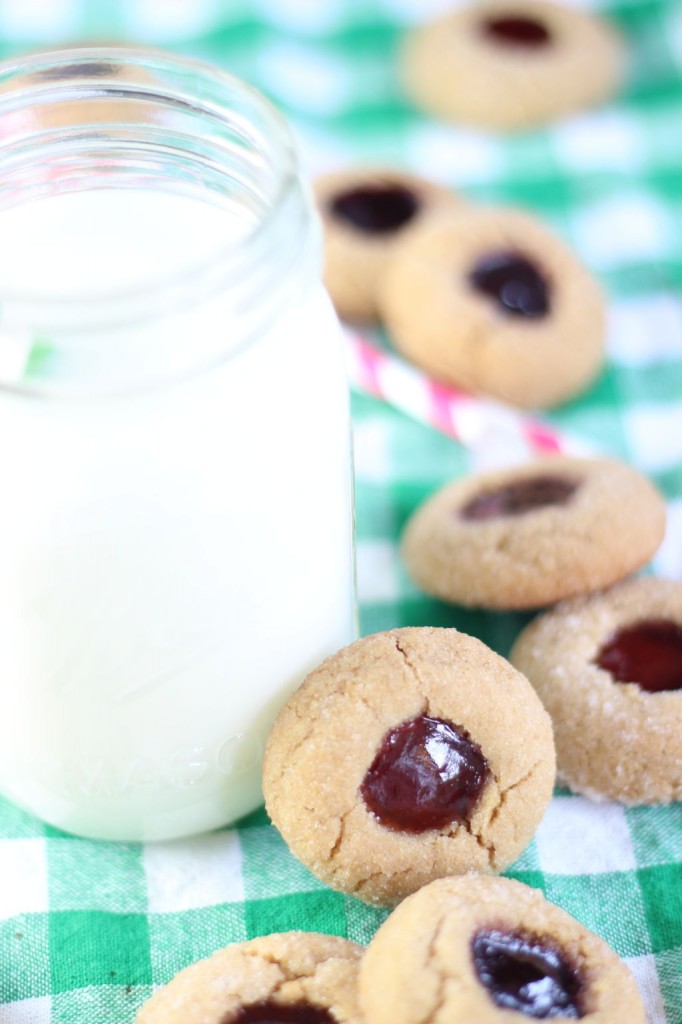 Whatever you fancy, if you're a fan of peanut butter & jelly, and you like cookies, these will be right up your alley!