These super easy 5-ingredient, one bowl, extra chewy cashew butter cookies with toffee bits are ridiculously quick and simple to make, and have amazing flavors!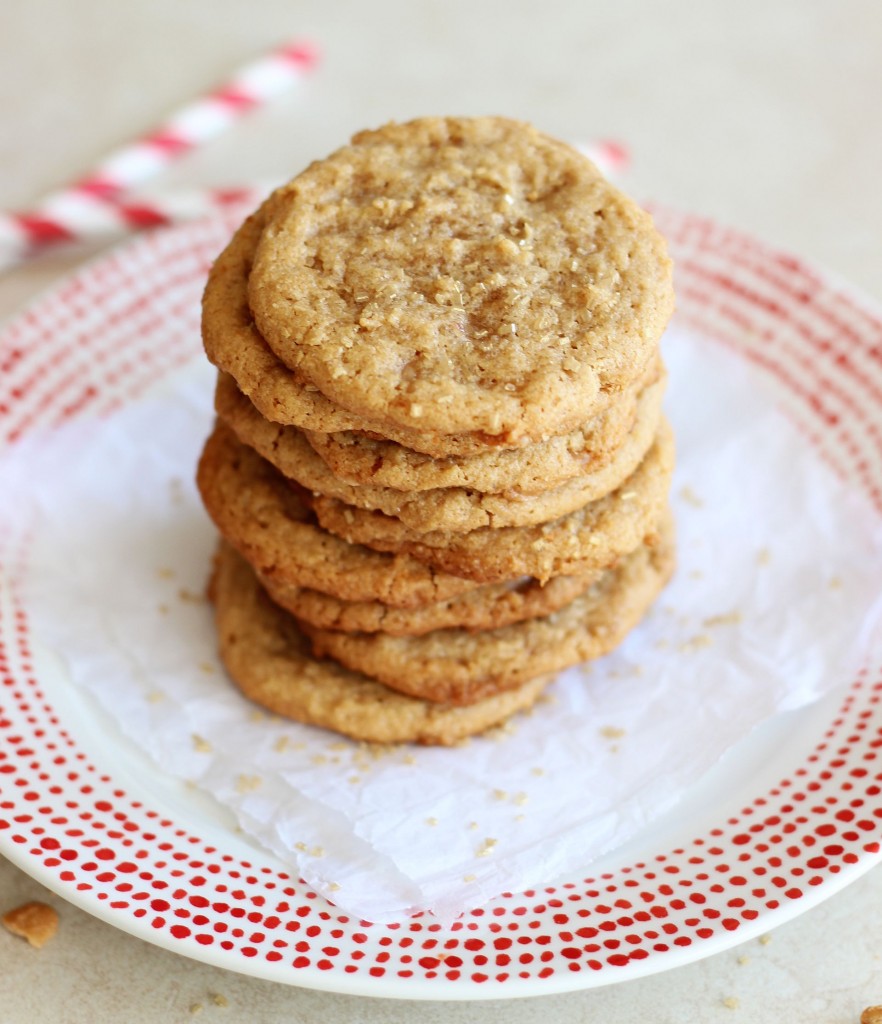 I realized today that I haven't eaten plain peanut butter for a few weeks now, which is insane. I regularly torture you all with ramblings about how much I love PB, so you know how big a deal this is. I eat 3 spoonfuls/day on most days. Although, it's probably not quite as groundbreaking as I'm making it sound since all that's really happened is I've traded my spoonfuls of peanut butter for cashew butter. So, it's not like I've abandoned nut butter altogether. And I'm still technically getting a lot of PB, just not straight-up on a spoon… it's been in cookies. Many cookies.
In other words, I blew that way out of proportion by calling the recent lack of PB in my life 'insane'. And now I won't stop talking about it. Okay, that's enough. Movin' on.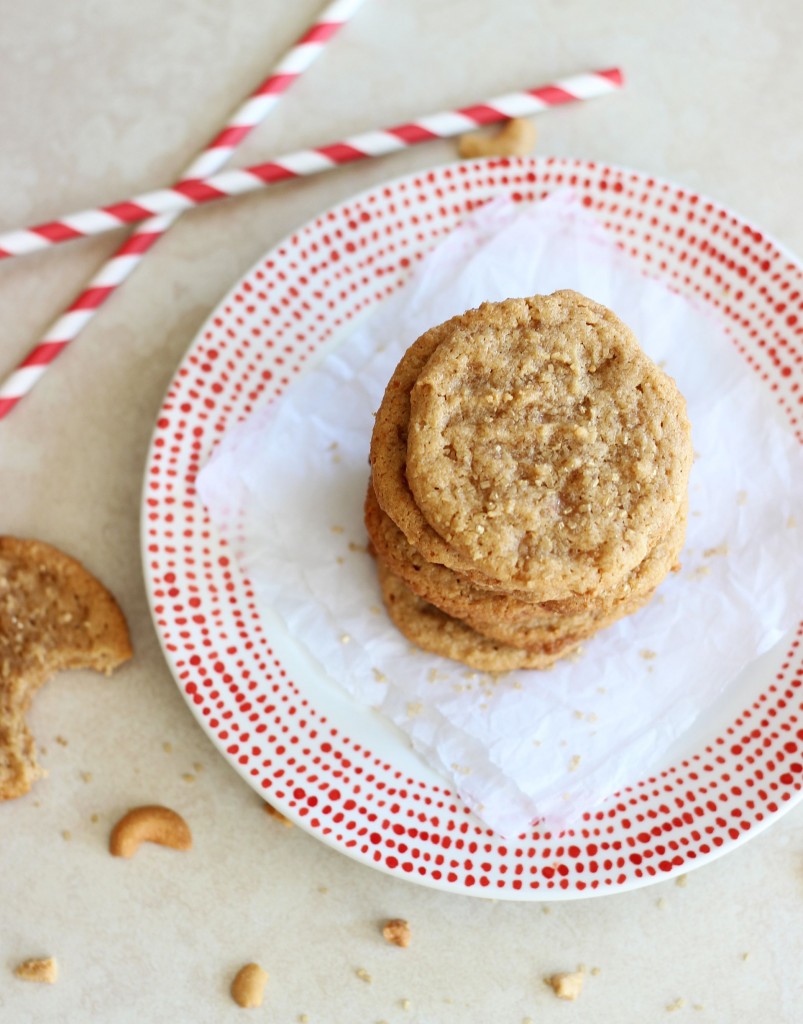 I really can't tell you specifically where the idea for these Cashew Butter Toffee Cookies came from, but in the midst of my recent infatuation with cashew butter, I just got it in my head that cashew toffee cookies were going to be reallllly good, and I wanted to make them happen. When they happened, they were even better than I expected.
I love it when that's the case. It most definitely doesn't always work out this way. Like cranberry maple syrup, for example. Just… no. Trust me. You're gonna want to trust me. That incident was very unfortunate.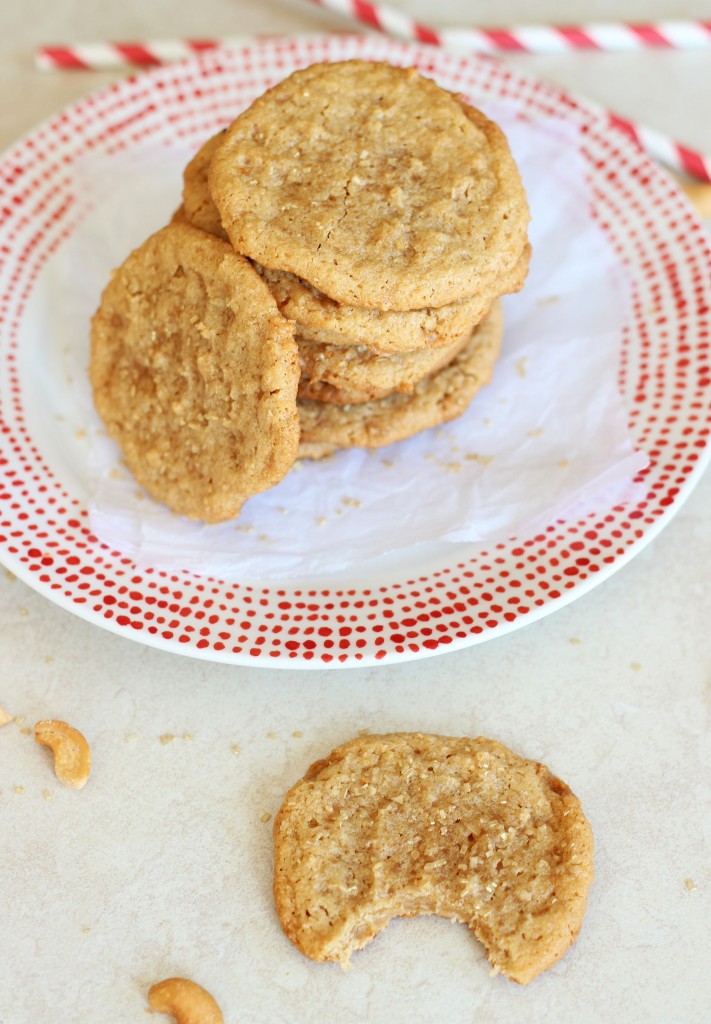 But these! These exceeded my hopes in the flavor department, and they were also shamefully easy. As in, remember those old Rice Krispie Treat commercials where the lady ran around her kitchen frantically, made lots of noise and clatter, and dusted flour all over her face to pretend that she labored over them? You'll have to do that or else the secret will get out and everyone will know how quick and easy these are to make.
I started with this recipe for the world's most simple PB cookies, but subbed with cashew butter, of course, and added in toffee bits. Um, yeah. So that's it. I did also swap some of the regular white sugar for brown sugar and it definitely resulted in a chewier cookie, which was altogether amazing. Ridiculously chewy in fact. Between the major chewiness factor, and the buttery, butterscotch-y flavors of the toffee, and the cashew butter change-up, these were a total delight!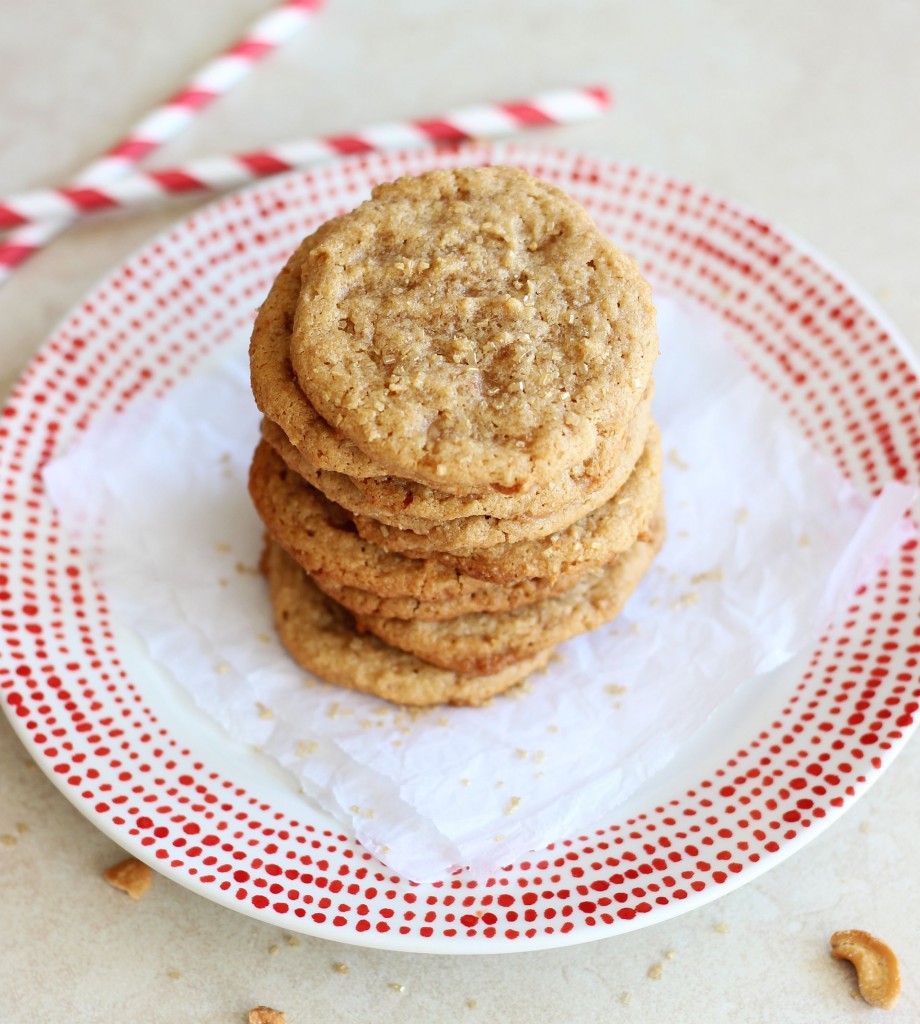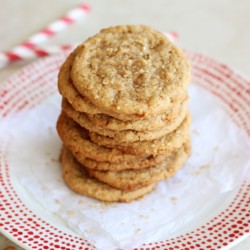 Easy 5-Ingredient Chewy Cashew Butter Toffee Cookies
A super easy, 5-ingredient, extra chewy cashew butter cookie with toffee chips!
Ingredients
1

c.

cashew butter

Jif is my favorite

3/4

c.

white sugar

1/4

c.

packed brown sugar

1

egg

1/2

c.

toffee bits
Instructions
In a large bowl, combine all ingredients; mix well.

Drop by teaspoonfuls onto lightly greased baking sheets.

Flatten slightly with a fork, making a criss-cross pattern.

Sprinkle the tops with sugar.

Bake at 350 degrees for 8-10 minutes, or until edges are golden brown.

Allow to cool on the pan for 1-2 minutes before removing to a wire rack.

Cool completely.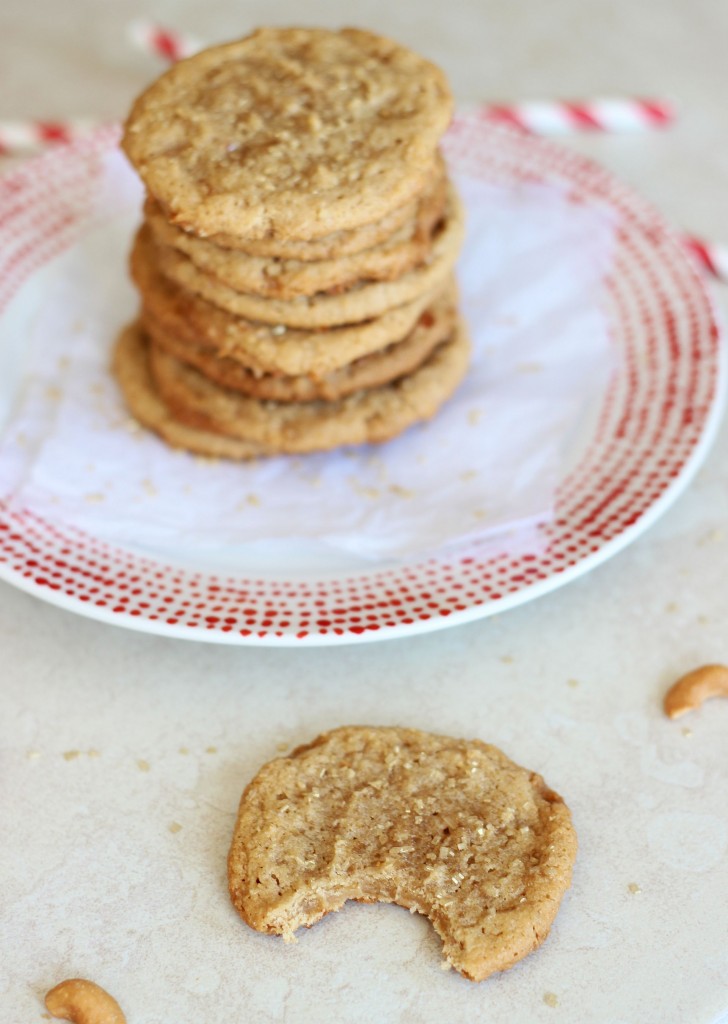 Nut butters really give us some of the best things in life, right?