Decadent and delicious, these no-bake Buckeye Graham Crackers are sweet peanut butter buckeye filling slathered on a graham cracker, and covered in semi-sweet chocolate! These Buckeye Graham Crackers are freakin' fabulous and you'll be hooked!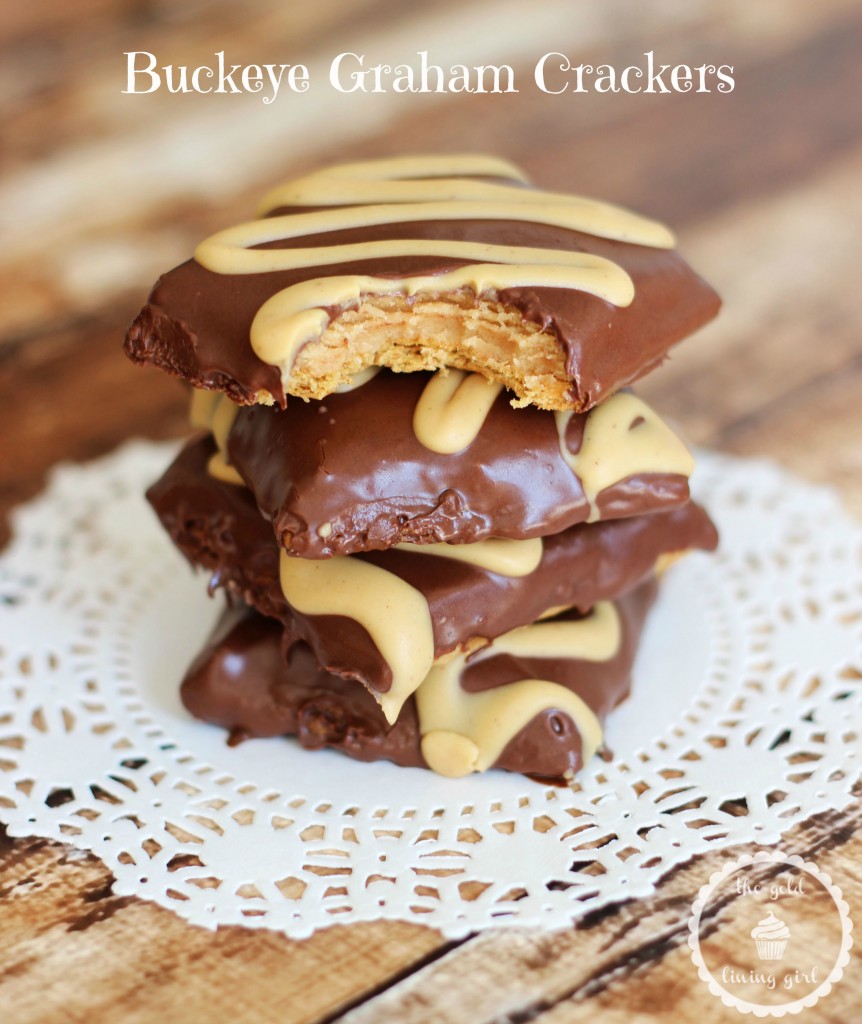 Two separate ideas collided to result in this Buckeye Graham Crackers recipe. Indulge me as I tell you about how these came to be. Then, you go indulge! Make some of these Buckeye Graham Crackers. 🙂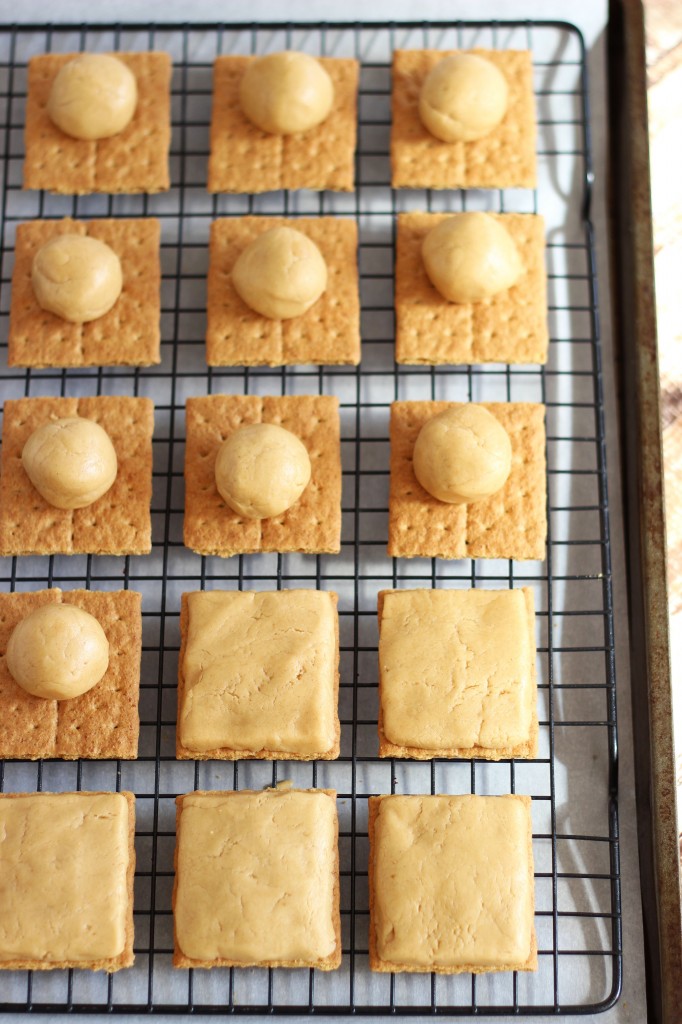 A few weeks ago, leading up to the BCS National Championship Game, since the Ohio State Buckeyes were playing, it got me thinking about Buckeyes…. the candy, that is. Peanut butter is always at the forefront of my mind, and I'm always looking for new ways to incorporate it into a life that is already pretty saturated by the nutty stuff, but eating it 3x a day from a spoon isn't enough. Nope, gotta cram it in in every way possible! So while I'm not suggesting that I rooted for Ohio State to win the game (Sorry! It goes against my core football beliefs!), I was nevertheless inspired to revisit classic Buckeyes to see if I could spin a new twist on them!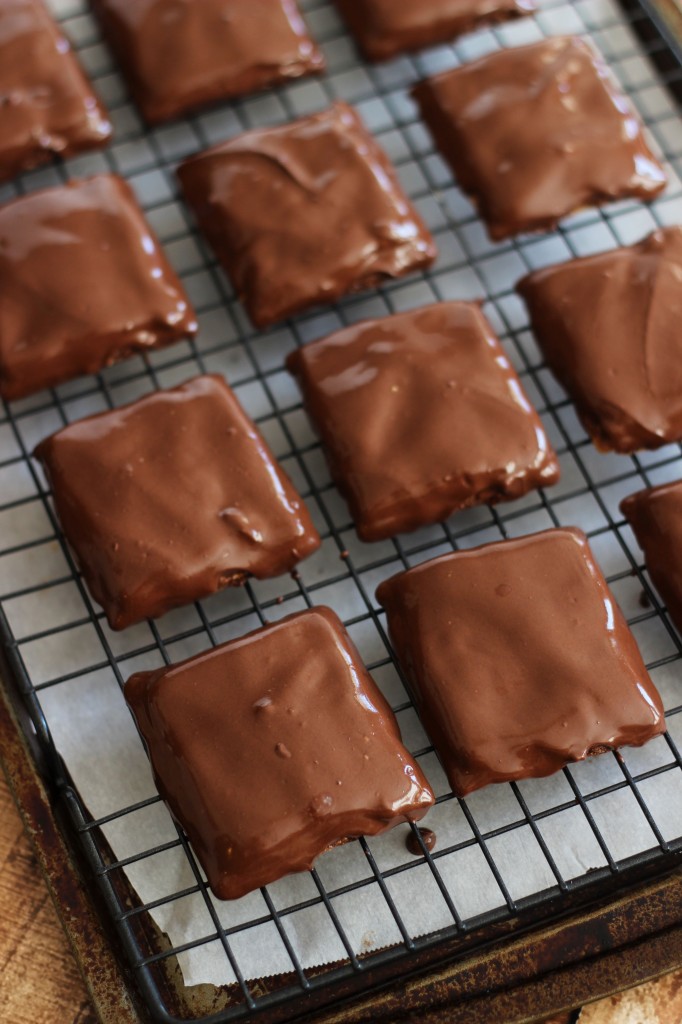 So that was Part 1 of the evolution of this idea for Buckeye Graham Crackers.
Part 2:
When I'm not eating peanut butter straight from a spoon, I will sometimes spread it on a graham cracker. Do other people do this? I love it as a quick snack. Peanut butter and graham crackers are  such a great pair. Graham crackers have a honey-like essence to them that I think is a perfect complement to PB! I also love the contrast of creamy peanut butter with a crunchy graham cracker. With that in mind, I decided that I wanted to combine Buckeyes and graham crackers. And here we are: Buckeye Graham Crackers.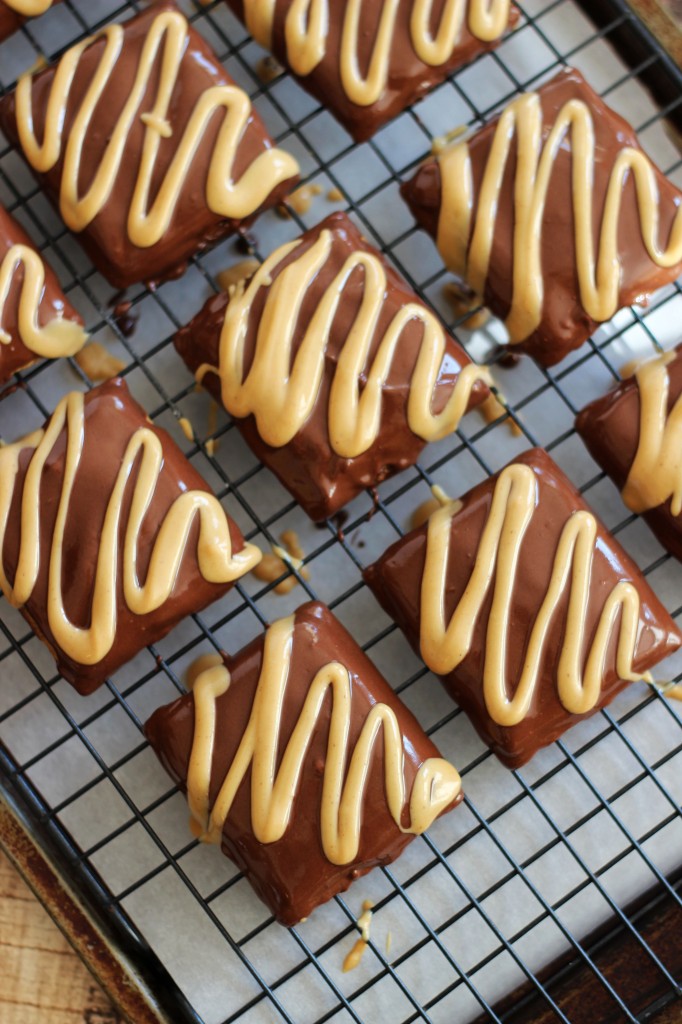 I loved the idea of taking my basic snack of PB on a graham cracker, but making it unhealthy. No, wait. I didn't mean to say that. I meant… making it an indulgent candy! Yes, that. Sounds much better. Pretend I didn't say unhealthy. Forget that even came up.
I am in loooove with these Buckeye Graham Crackers. They have the same traditional Buckeye elements with peanut butter candy filling and a coating of smooth chocolate, but with a crunchy and sweet graham cracker base. And for good measure, a drizzle of melted peanut butter chips, which adds a nice decorative touch too. 😉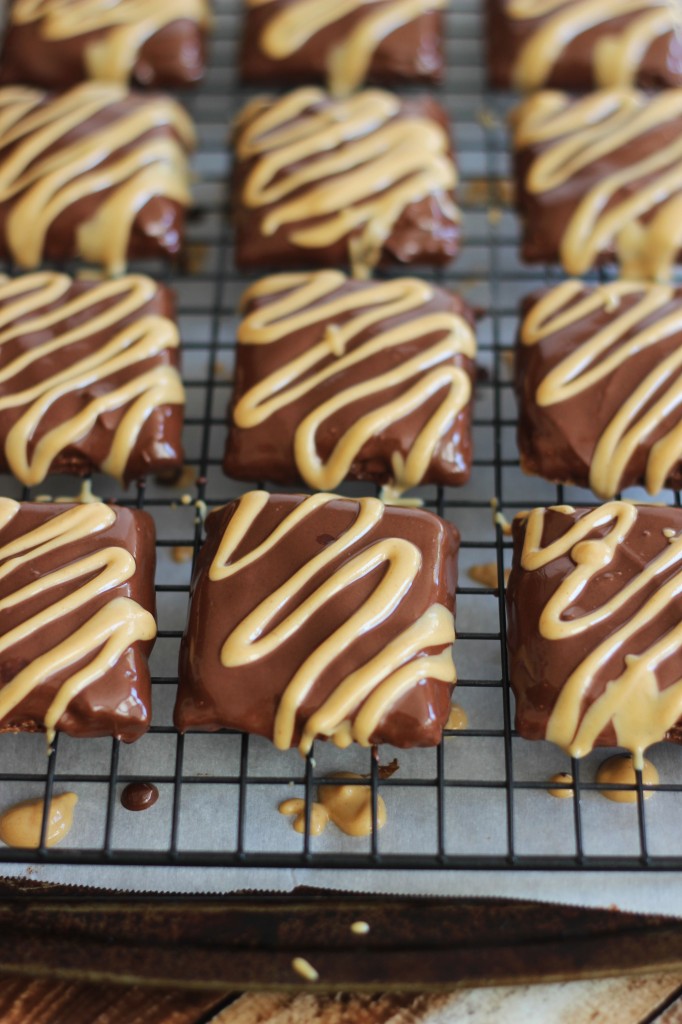 I also really like that they're flat so they can be eaten like a cookie. The format is just… fun.
I fought the urge to take this idea a step further by stuffing a melted marshmallow in-between two of these. Is that going too far? If you really want to get bonkers, you could definitely do that. Live on the edge. It'll be worth it.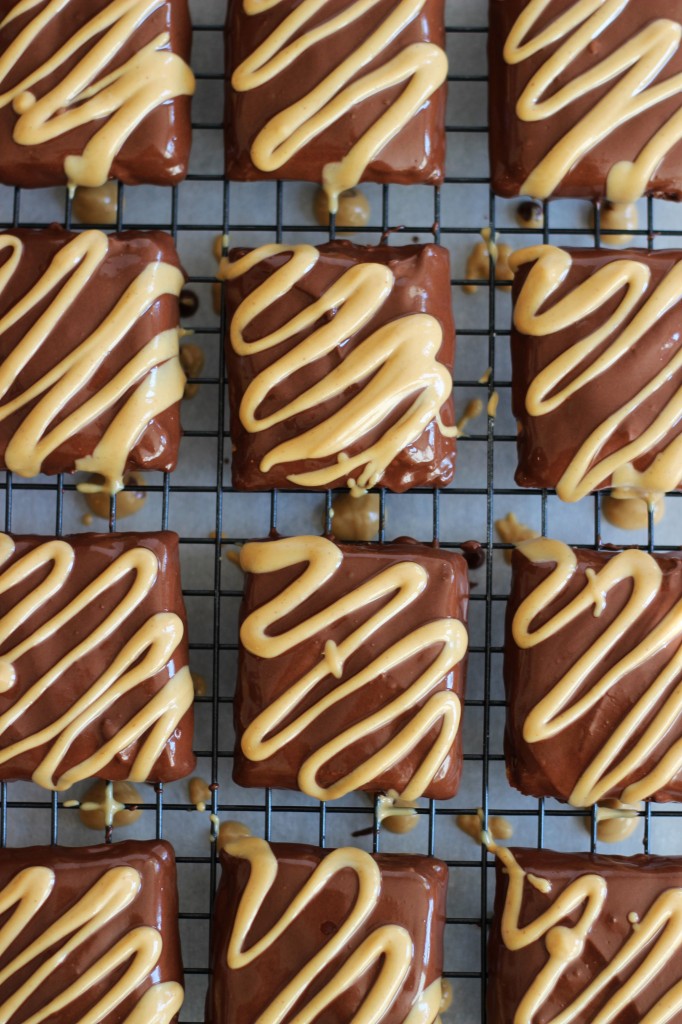 If you love other peanut stuff, you know I have no shortage of PB recipes. Some of my most popular are these White Chocolate Peanut Butter Truffle Bars, this Peanut Butter Cup Brownie Torte, and my Gma's No-Bake Peanut Butter Pie Recipe, of course. These White Chocolate Buckeyes are also SO popular!!! So there you go!