These White Chocolate Buckeyes are a small spin on traditional peanut butter Buckeyes. They're dunked in a white chocolate bath, and topped with a peanut butter drizzle! White chocolate and peanut butter together are the BEST combo, and these White Chocolate Buckeyes totally deliver on that!
These White Chocolate Buckeyes are one of my most popular recipes these days! People go nuts for these, and with good reason.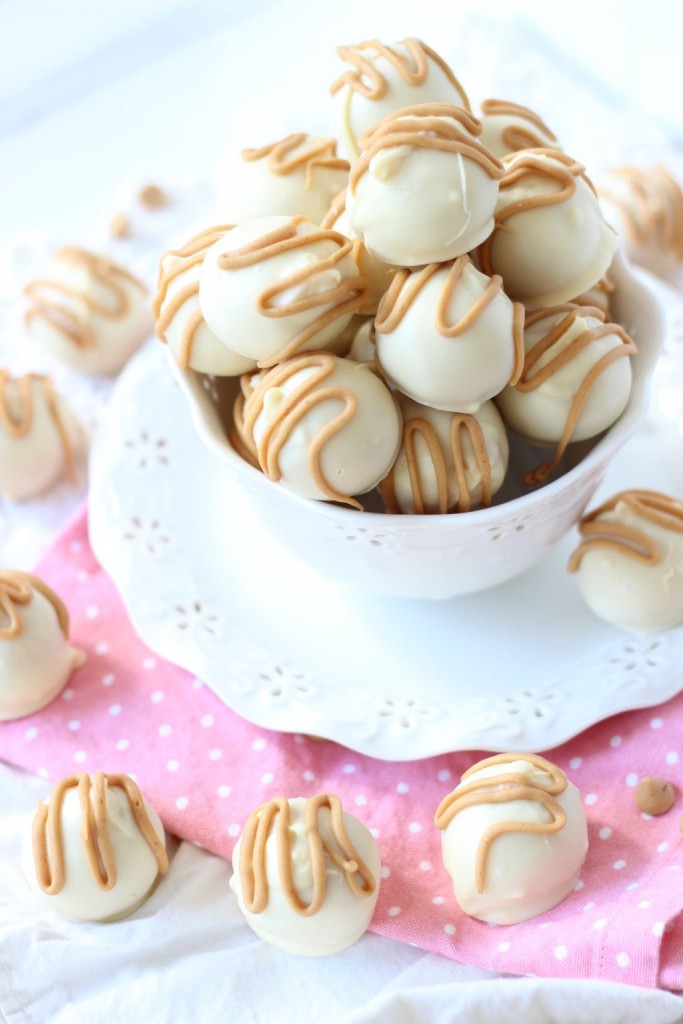 I have so many memories of making traditional Buckeyes growing up. As a little kid, I remember making them a lot with my mom and brother.
But then I went through a years-long phase where I didn't want to make anything that required dunking. I'm becoming a pro at candy-dunking these days, but it was a battle for a long time.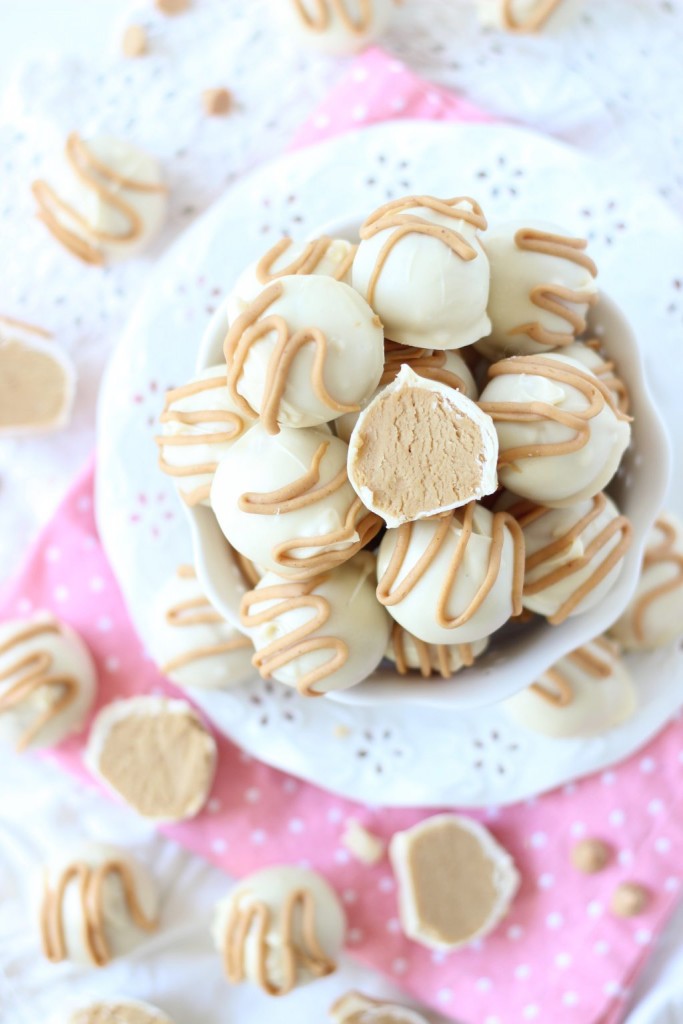 For example, my Grandpa loved buttercream candies. We would make them homemade for him, usually for Easter and Christmas, but they were an absolute bear to dunk. Even if frozen solid, those suckers would soften up so quickly. They would break and fall apart, or fall off the skewer, melting into the chocolate.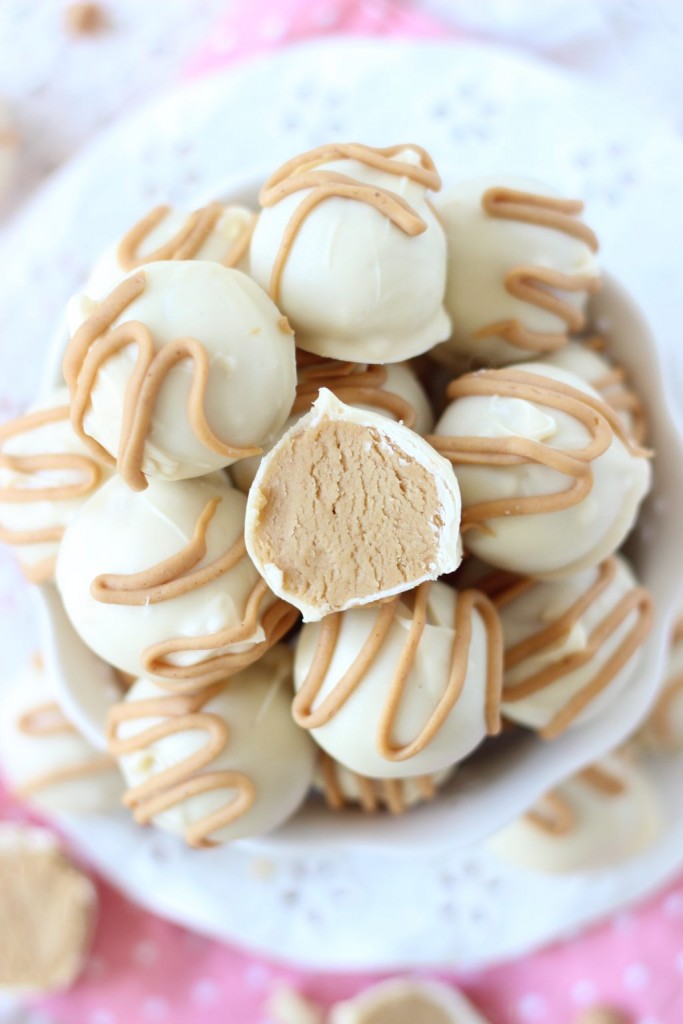 I have candy-dunking down to a much better science these days, thanks to much practice. I systematically dunked a whole batch of these White Chocolate Buckeyes in about 10 minutes. Not bad.
Chocolate and peanut butter are one of the best partnerships, and Buckeyes are the most classic example of that. Creamy peanut butter, paired with butter and powdered sugar, dunked in a bath of silky chocolate. How can they be improved upon?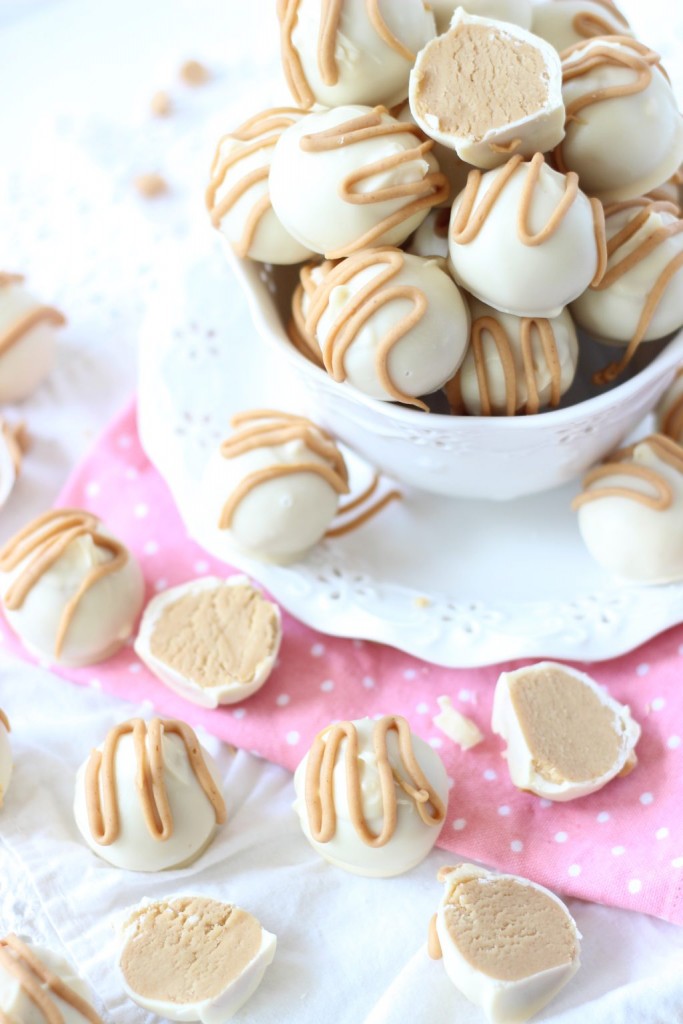 Arguably, they can't. Try these White Chocolate Buckeyes before you decide! I've made it amply known that I'm firmly in the camp of people that feels that white chocolate and peanut butter are just as amazing, if not better, than chocolate and peanut butter together.
Much sweeter, yes, but that's right up my alley! And I feel like white chocolate doesn't overpower peanut butter as much as regular chocolate. But that's just me…
Next time you are making Buckeyes, for a new spin on the classic, try these White Chocolate Buckeyes.
Update March 2019: I made Potato Chip White Chocolate Buckeyes!!! Crunchy pieces of salty chips are such a welcome bit of taste and texture!
And if you love white chocolate and peanut butter together, please check out these White Chocolate Peanut Butter Scotcheroos, this White Chocolate Peanut Butter Cup Fudge, or these White-Chocolate Dipped Peanut Butter Cookies! A few favorites that feature this duo. 🙂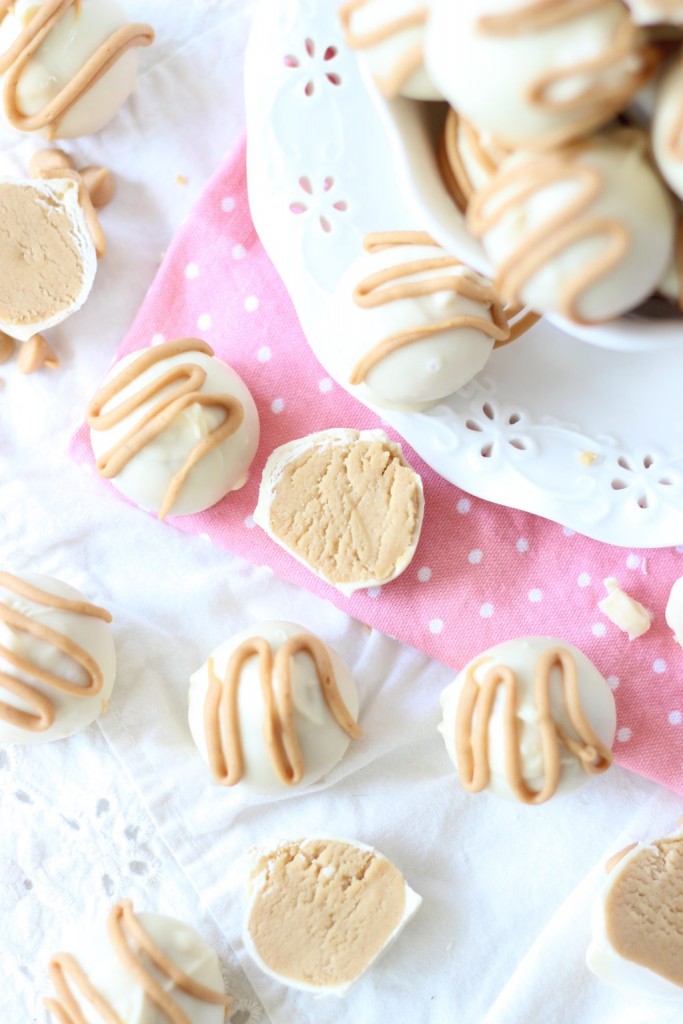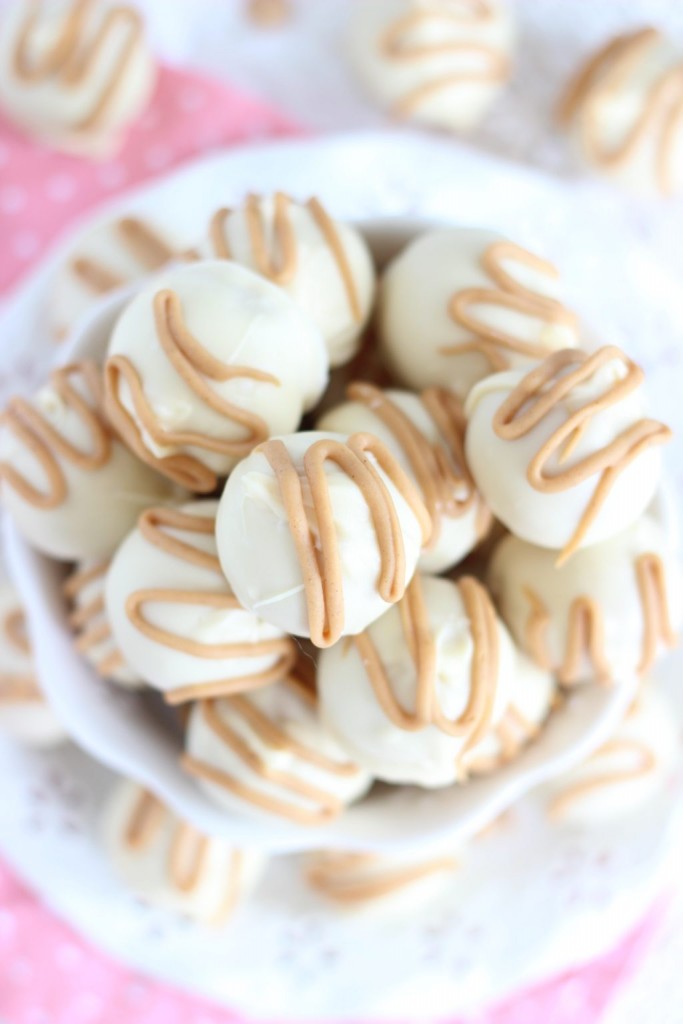 You may also like these white chocolate & peanut butter treats!
White Chocolate Peanut Butter Blondies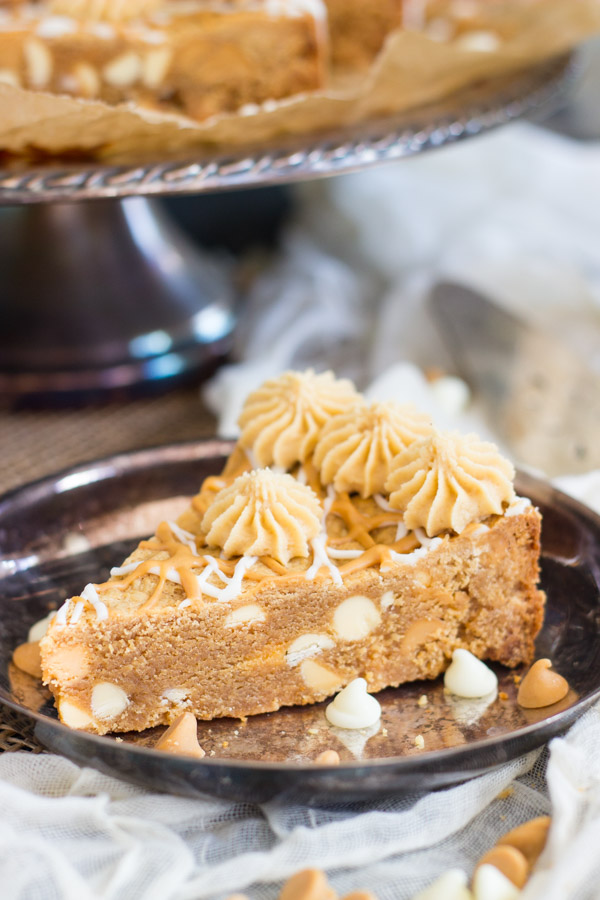 White Chocolate Peanut Butter Truffle Bars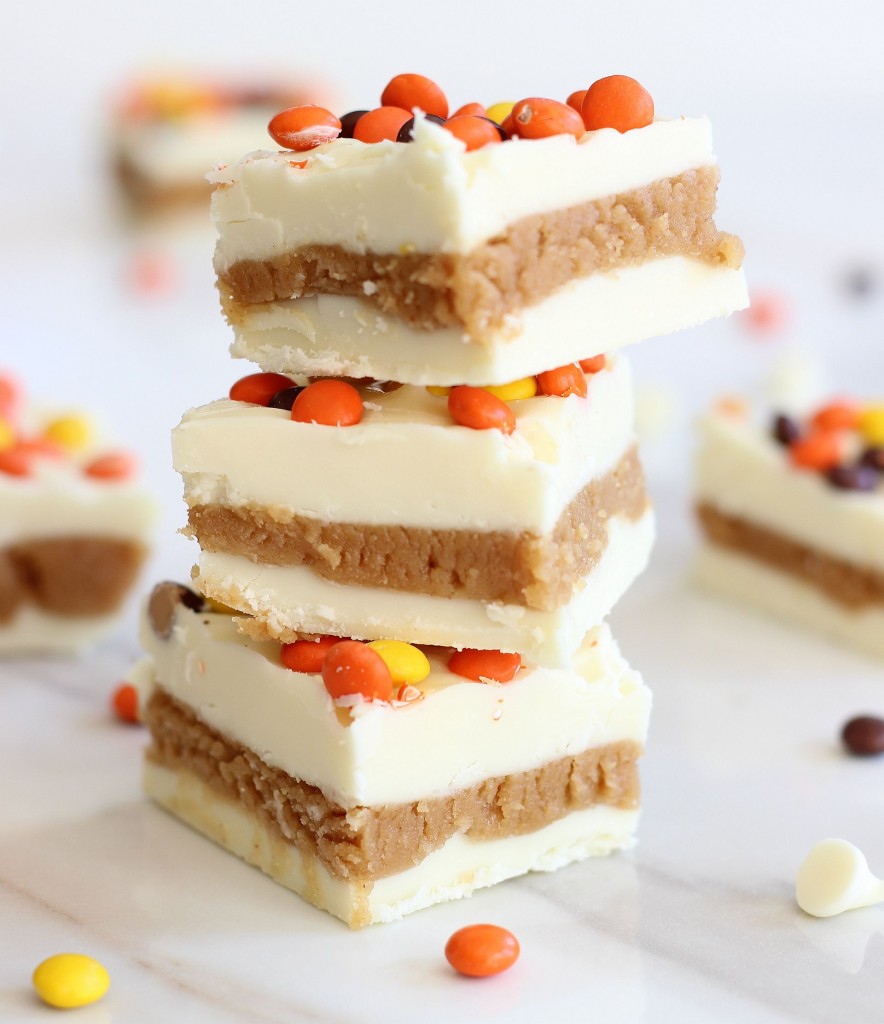 White Chocolate Peanut Butter Blondie Cheesecake