4-ingredient peanut butter blondies with white chocolate chips, and white chocolate drizzle!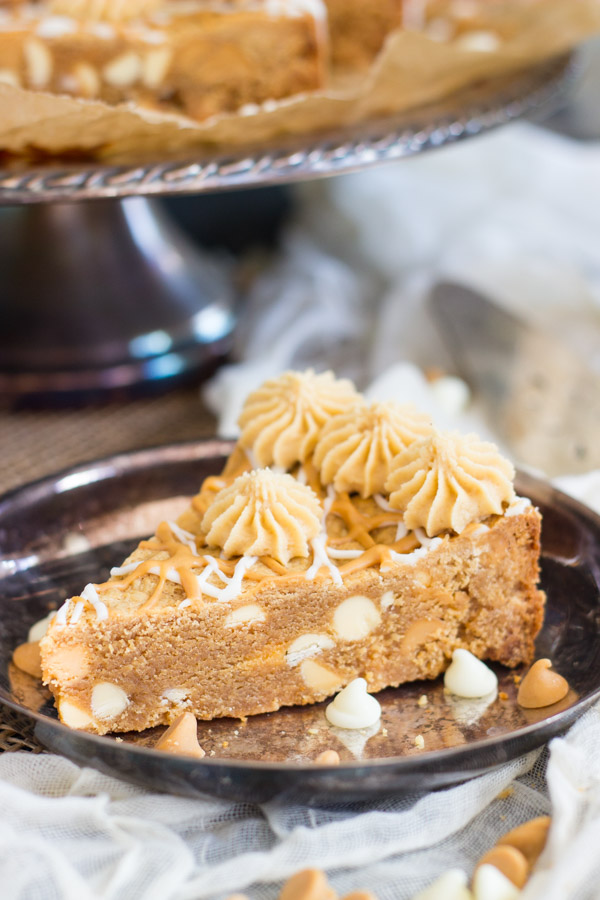 I had the cookie dough for these White Chocolate Peanut Butter Blondies prepped in 4 minutes – that's no lie. I looked at the clock and it was 9:56am when I started prepping these, and I was done by 10am. My oven had not even preheated yet. That's how fast you can throw the dough together.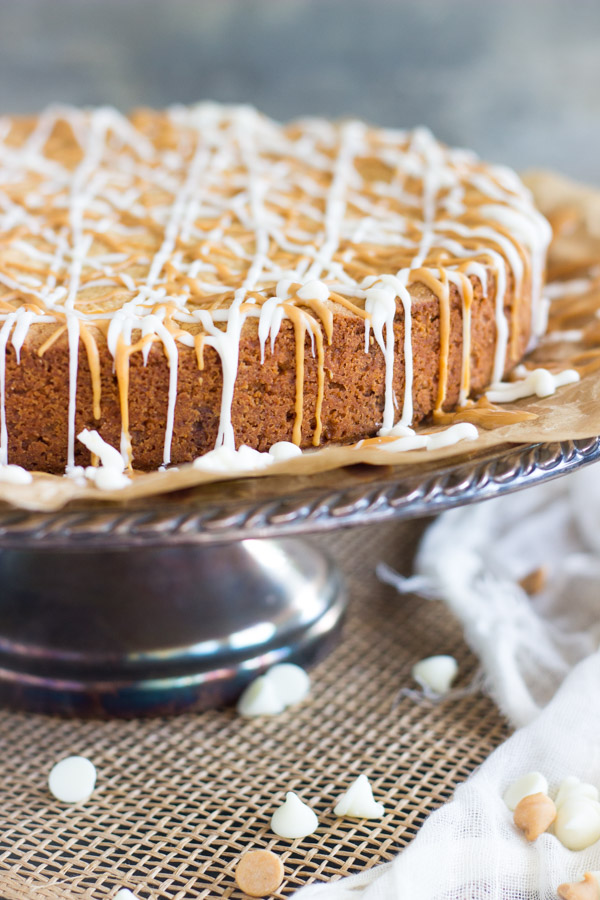 I can't remember, but I don't even think it was because I had the ingredients out and ready to go. I think that included the time to grab the bag of chips and the jar of peanut butter, etc. These only take a few ingredients, and they don't require a ton of measuring – just the peanut butter. So you can whip these up in 240 seconds. I don't know many recipes faster than that.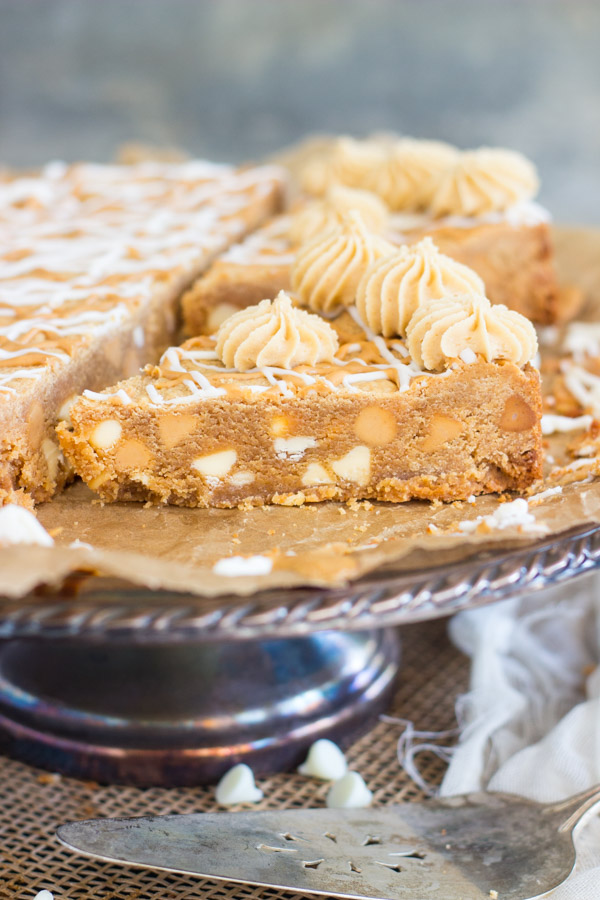 These are my Easy Peanut Butter Cookies recipe, but instead of making them as a drop cookie, I pressed the cookie dough into the bottom of a springform pan. I guess blondies are usually squares, but I wanted to do something different, so I made these in a round pan, and cut them into wedges!
Sometimes you can be eating the same ingredients, but in a different format, and it feels like a whole new food. Pasta is a great example of this – rotini, spaghetti, fettuccine, and all the different kinds of pastas taste a little different, even though the ingredients are identical.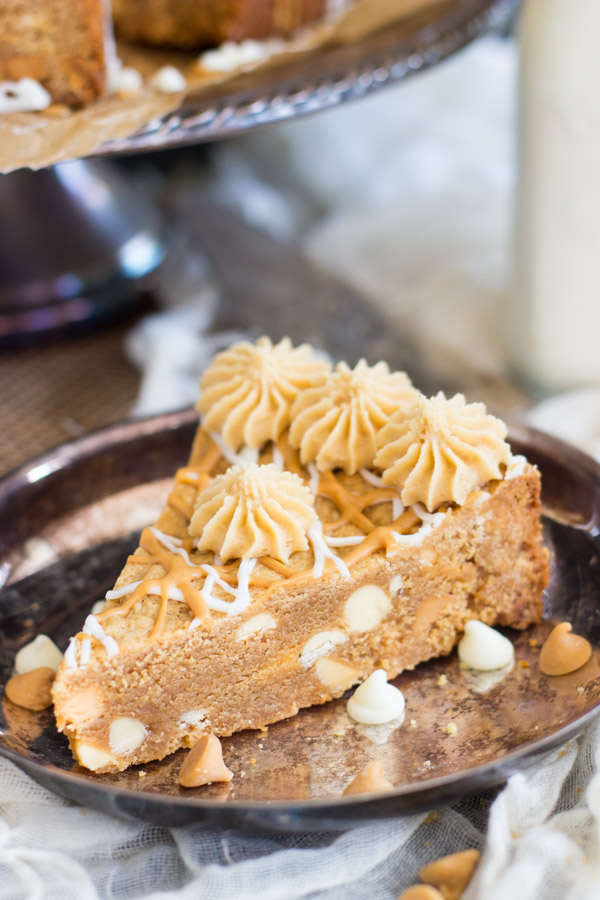 Anyway, these are the most peanut butter-y cookies you'll ever taste since they are flourless, and made with only a handful of ingredients. The short ingredient list keeps the focus on the peanut butter taste! They're loaded with white chocolate chips and they have a drizzle of white chocolate on top too.
I topped the blondies with some leftover peanut butter buttercream. Totally unnecessary to do this, but I usually have little containers of buttercream in my fridge, so I just did it for decoration.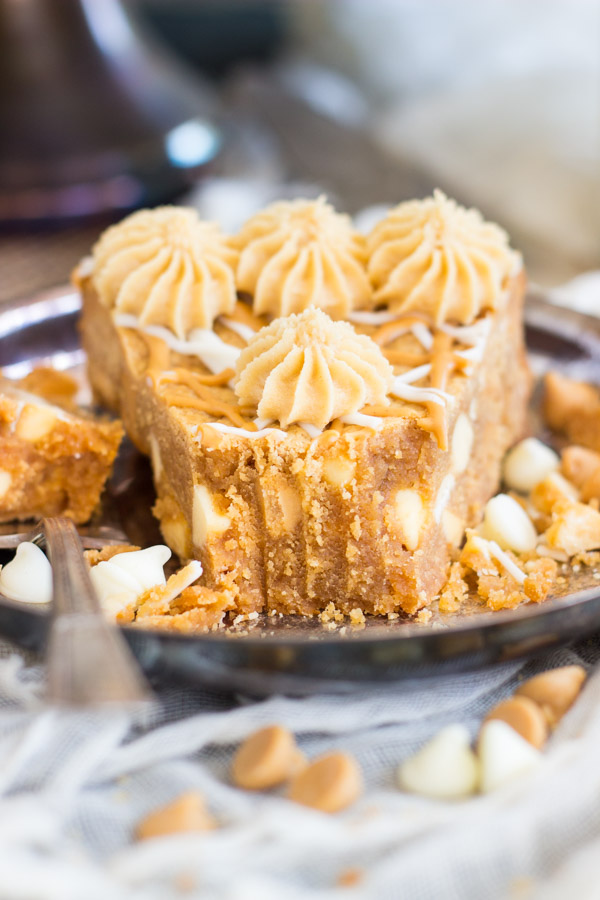 The prep-time for this White Chocolate Peanut Butter Blondies recipe is incredibly short, as I mentioned, and they are a total crowd-pleaser! This is a great recipe to have in your back pocket when you're pressed for time, and want an impressive dessert that everyone will love!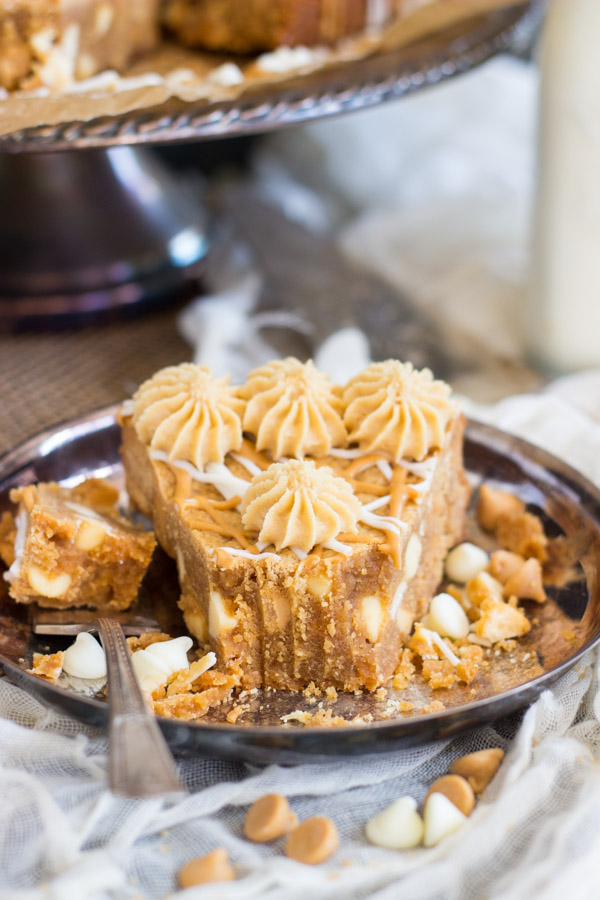 You may also like:
White Chocolate Peanut Butter Blondie Cheesecake: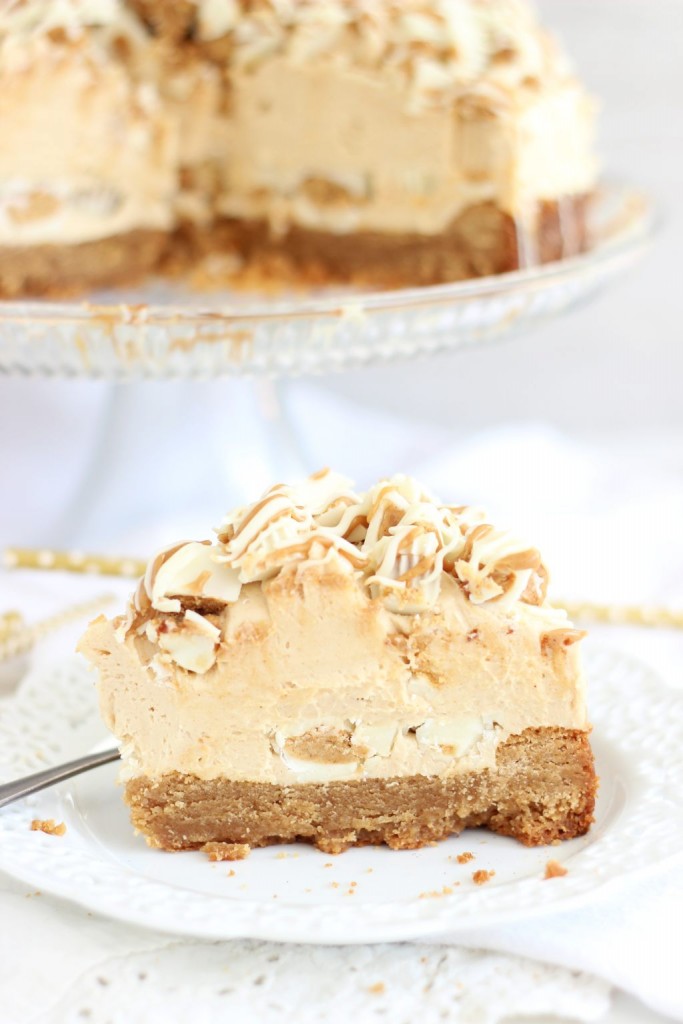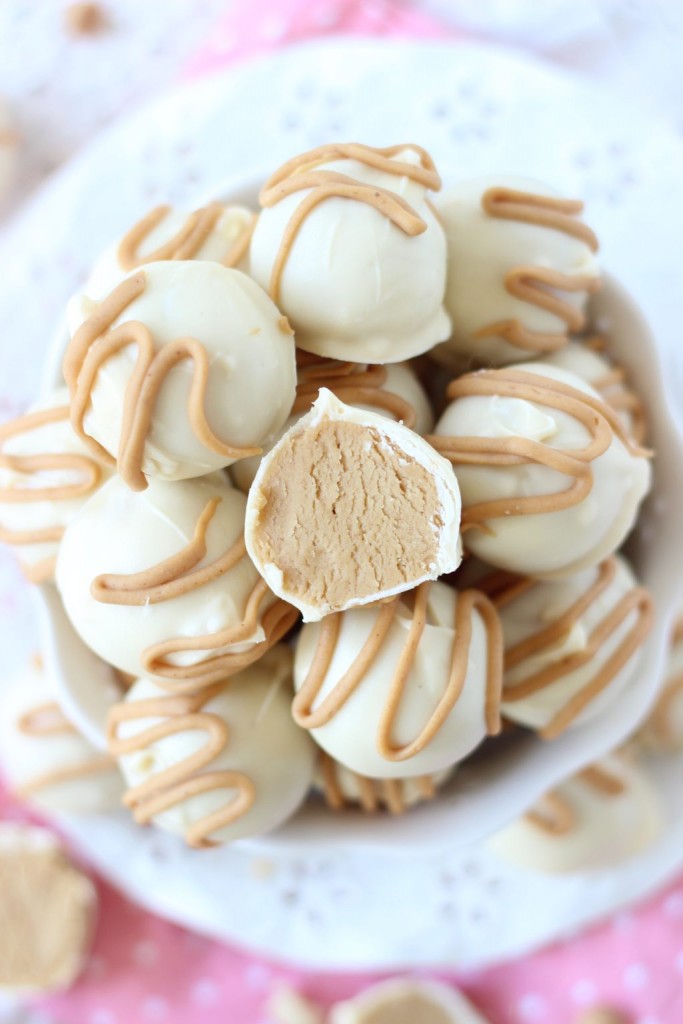 White Chocolate Peanut Butter Truffle Bars: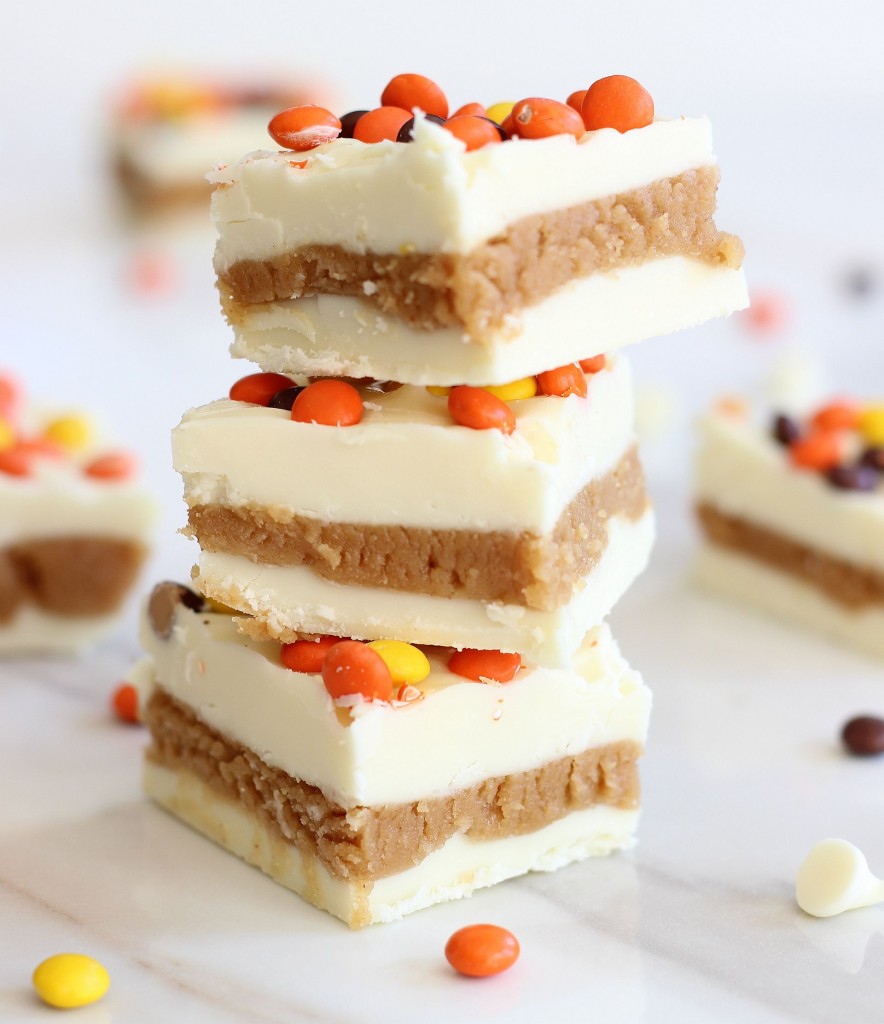 White Chocolate Peanut Butter Cup Fudge: