I was so tempted to take these elegant peanut butter shortbread diamonds over-the-top and scatter them with Reese's pieces or chocolate chips, but I refrained. It was difficult, but I was able to reign myself in.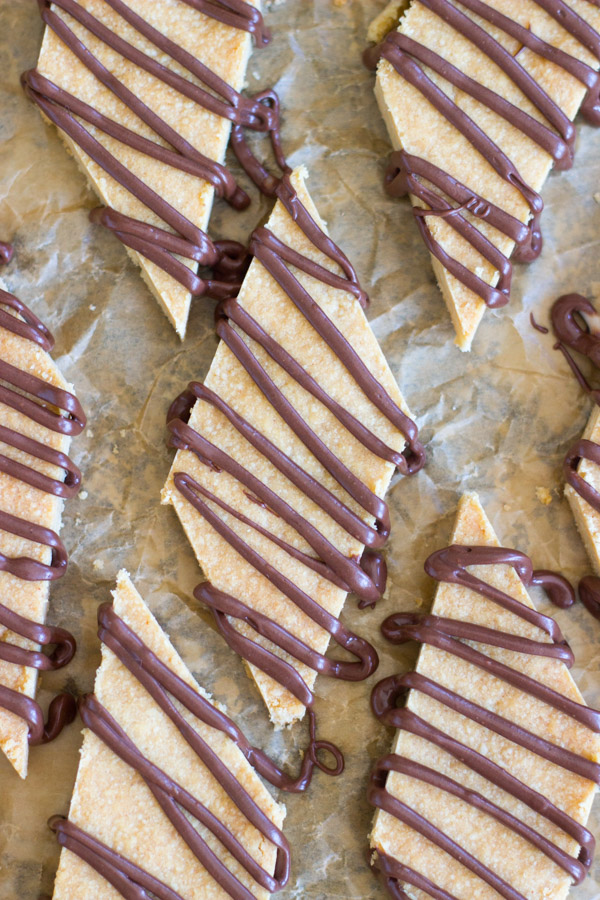 My temptation is to always take things to the very utmost level, but in a rare moment of restraint, I decided that not EVERYTHING always has to be excessive. I left these cookies pretty and elegant.
Instead, I gave them a simple drizzle of semi-sweet chocolate, and stopped myself there. The semi-sweet chocolate is a nice addition to a peanut butter shortbread cookie because it ramps up the indulgence of the cookie, but without making it tooooo crazy.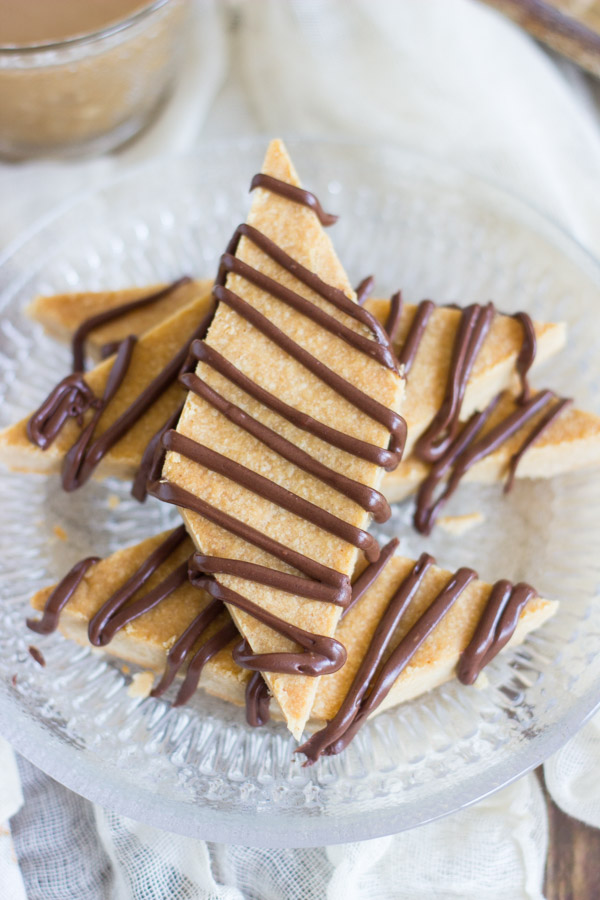 These peanut butter shortbread diamonds are lovely. They are sweet and buttery, and they are crumbly and flaky, like the best shortbread, but they are not cloyingly sweet.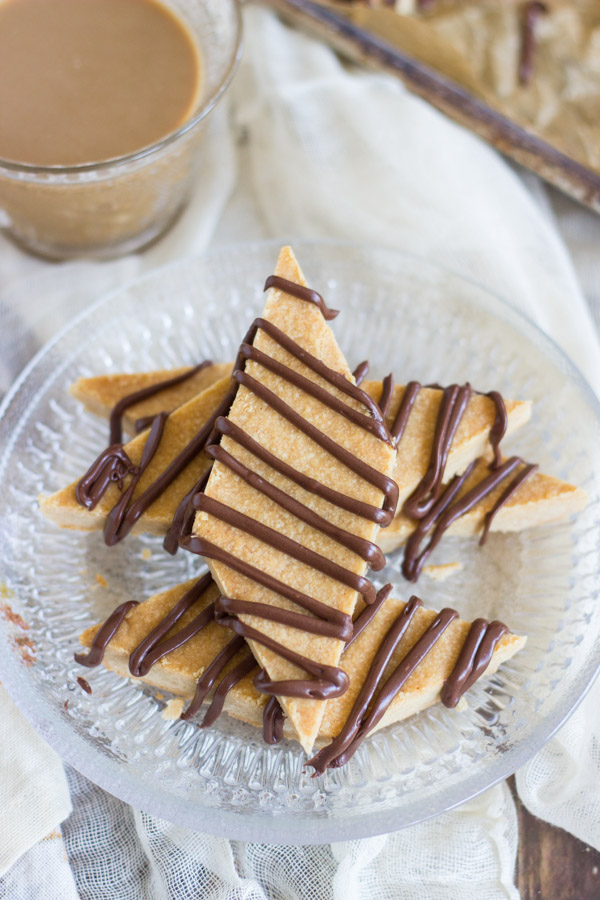 They are so nice with tea or coffee. These peanut butter shortbread diamonds were an especially big hit with my S.O. He tends to like things more understated, and doesn't necessarily want every single dessert to be over-the-top, oozing with chocolate or caramel, or loaded up with sky-high frosting.
I know you're wondering why I'm with him at all. Right??? I mean, he doesn't even really like cupcakes. Isn't that strange? He's into over-the-top desserts on occasion, but only sometimes. I'm into them pretty much always. But whatever.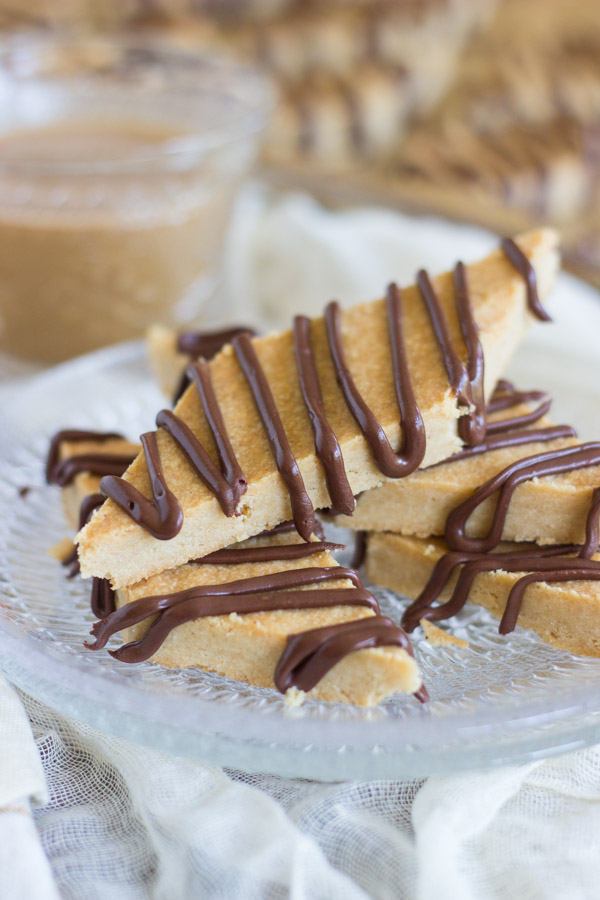 One of his favorite things is a cookie that he can dunk into coffee. He likes cookies with his coffee, and especially one that's dunkable. This fit the bill perfectly. Shortbread is a sturdy and crunchy enough that you can dunk it into coffee and it doesn't fall apart, but is porous enough to absorb a little bit.
This peanut butter shortbread recipe is a breeze to whip up, and it makes a large batch. Start your coffee pot – stat!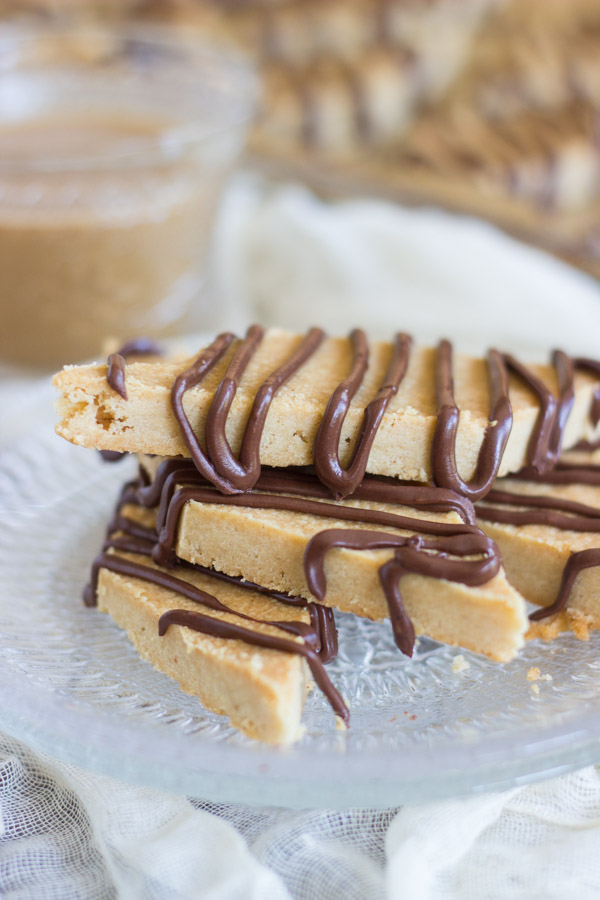 You may also like:
Peanut Butter Cup Brownie Torte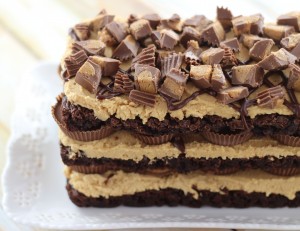 Fluffernutter Cookie Sandwiches: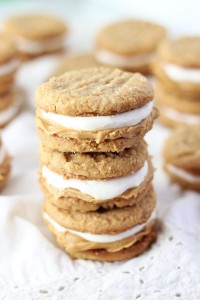 Reese's Peanut Butter Cup Cookies: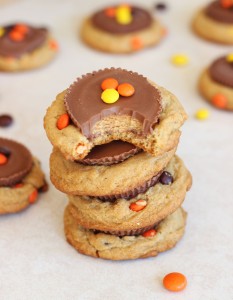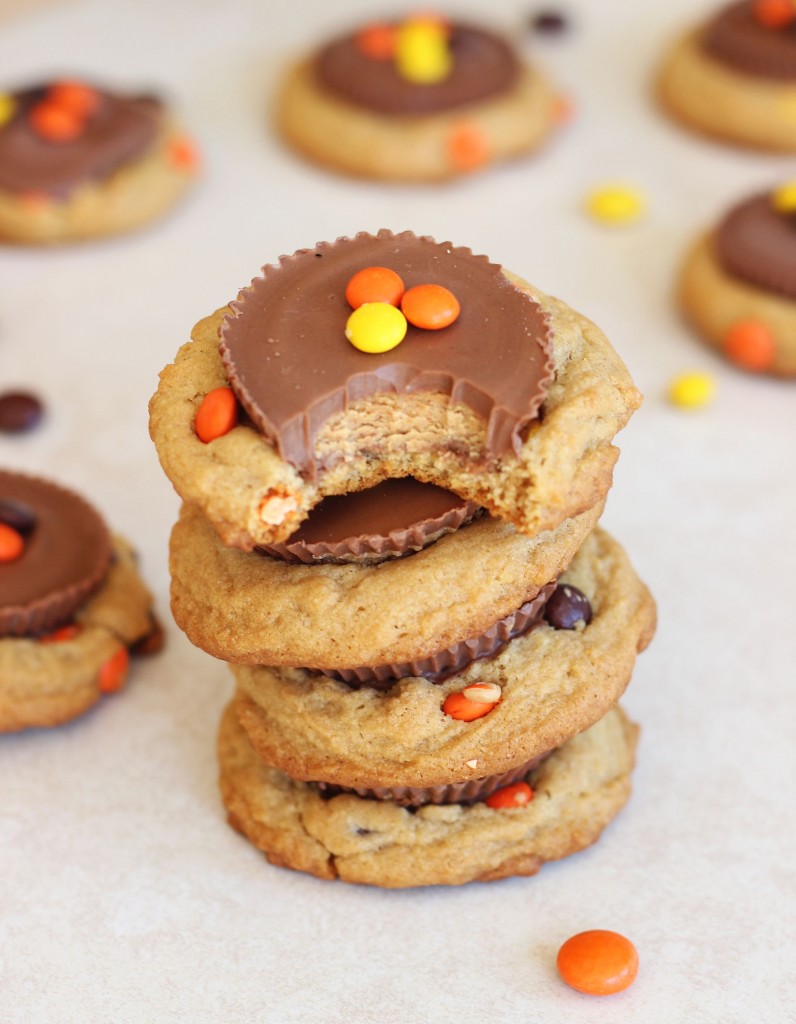 Oatmeal Peanut Butter Cookies: