Easy white chocolate chip peanut butter cookies dipped in melted white chocolate! White chocolate and peanut butter are arguably the best combination of life!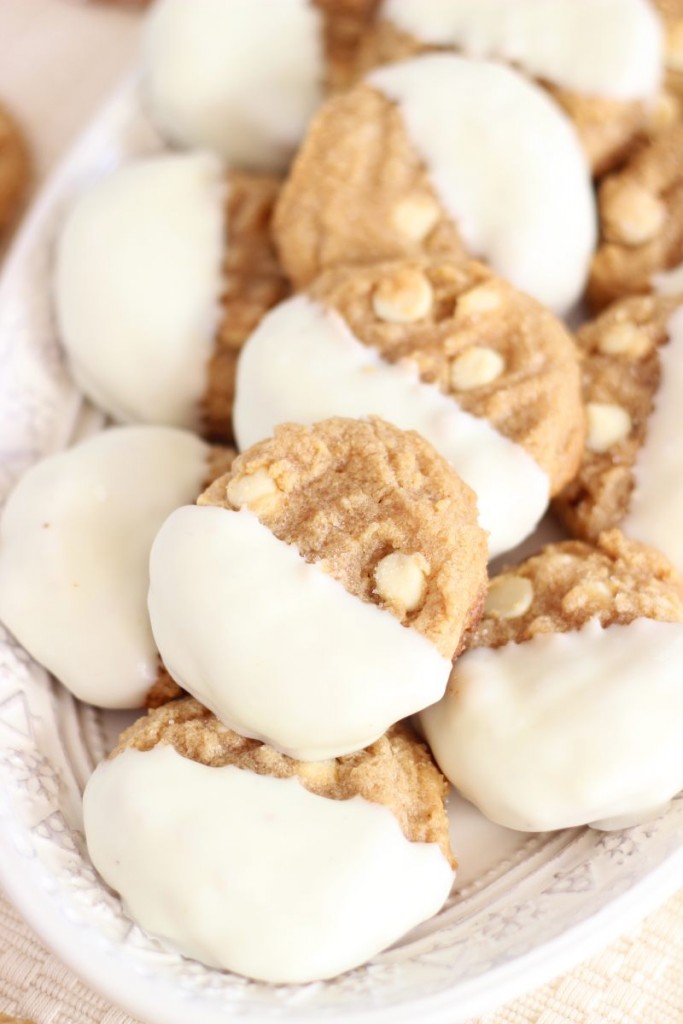 I learned something new about myself recently as it pertains to peanut butter. I realized that I like to eat creamy peanut butter off of a spoon, and crunchy peanut butter off of a fork. It took me a while to pinpoint this, but it's definitely a pattern.
And yes, I've clearly reached new levels of peanut butter infatuation. I eat it so much that I even have a utensil preference for the different types of peanut butter. It's weird, I know.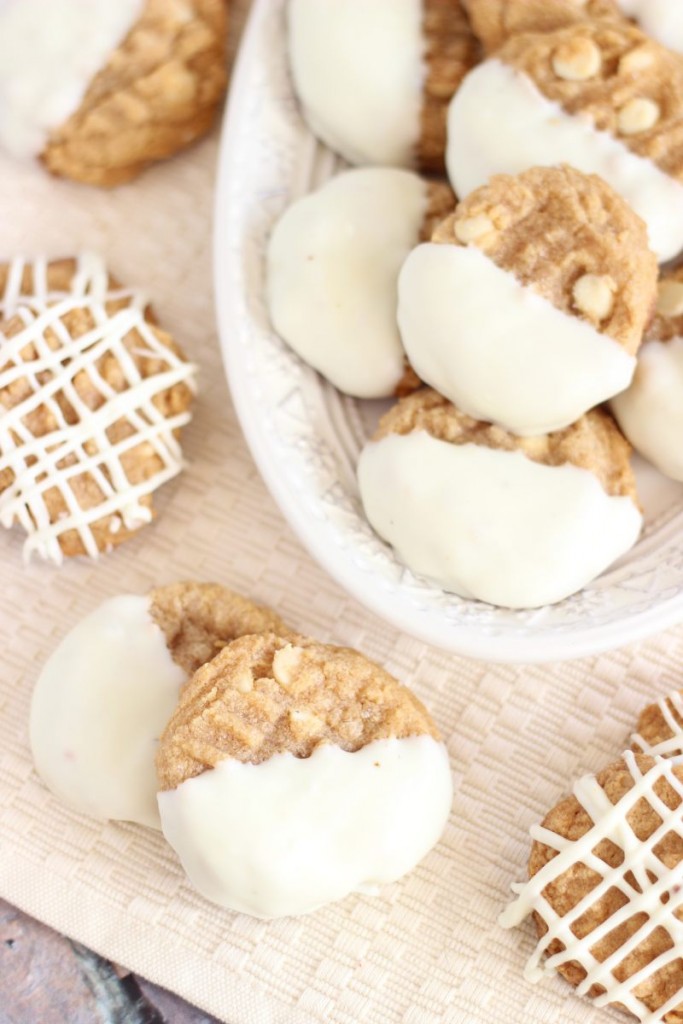 I also have multiple containers of Jif-To-Go in my lunch cooler, my purse, my car, and my gym bag. I've started Amazon-priming it to the house on subscription, in bulk. In addition to the large tubs we buy at Sam's Club for home use. I am never without it. My S.O. likes to joke that we have back-up containers for our back-ups, and that's really true.
What can I say? I know what I like, and I stick to it! I promise to make this the very last post where I just rave on and on about it. I super promise.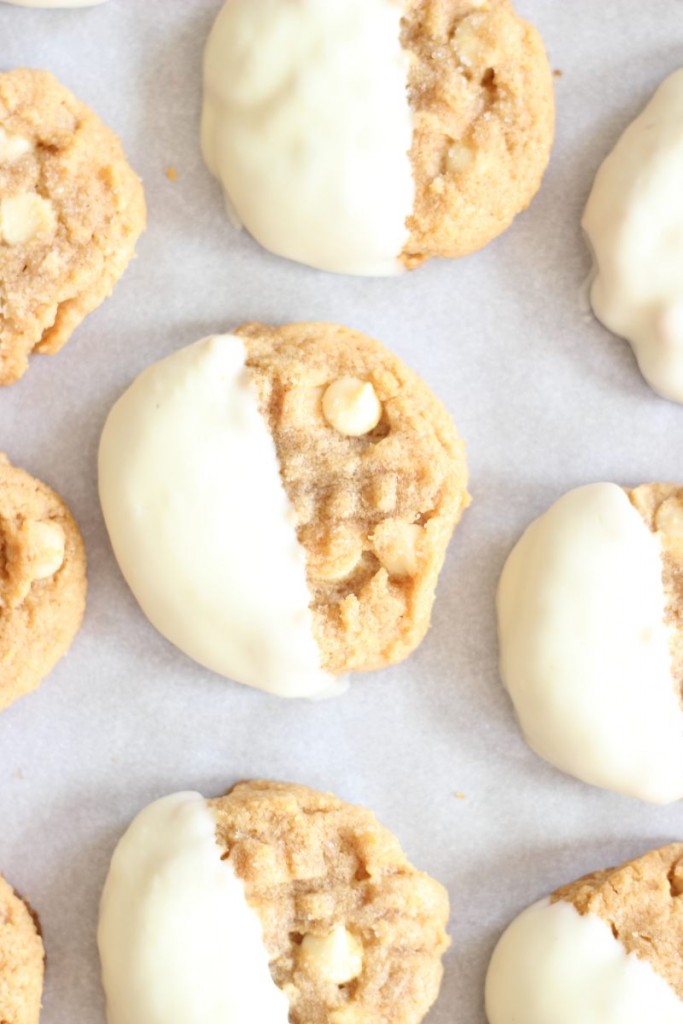 Anyway, I have professed many times that white chocolate with peanut butter is really my true love – more than regular chocolate. That's still the case. Therefore, I'm astonished that I didn't think to toss a boatload of white chocolate chips into peanut butter cookie batter sooner. Such a simple idea. These white chocolate peanut butter cookies are heavenly.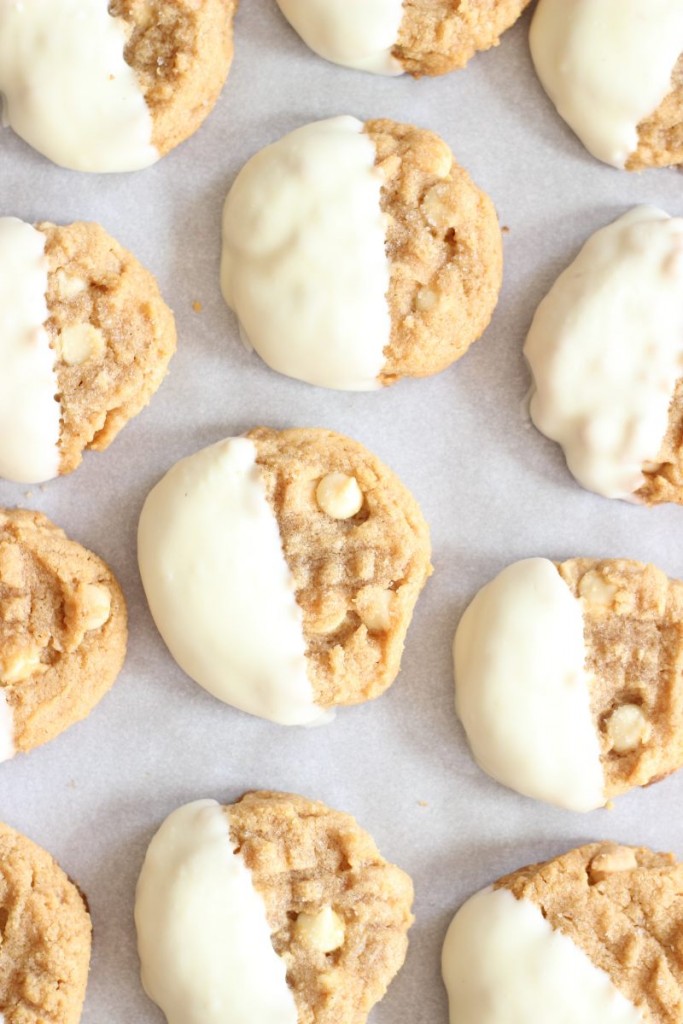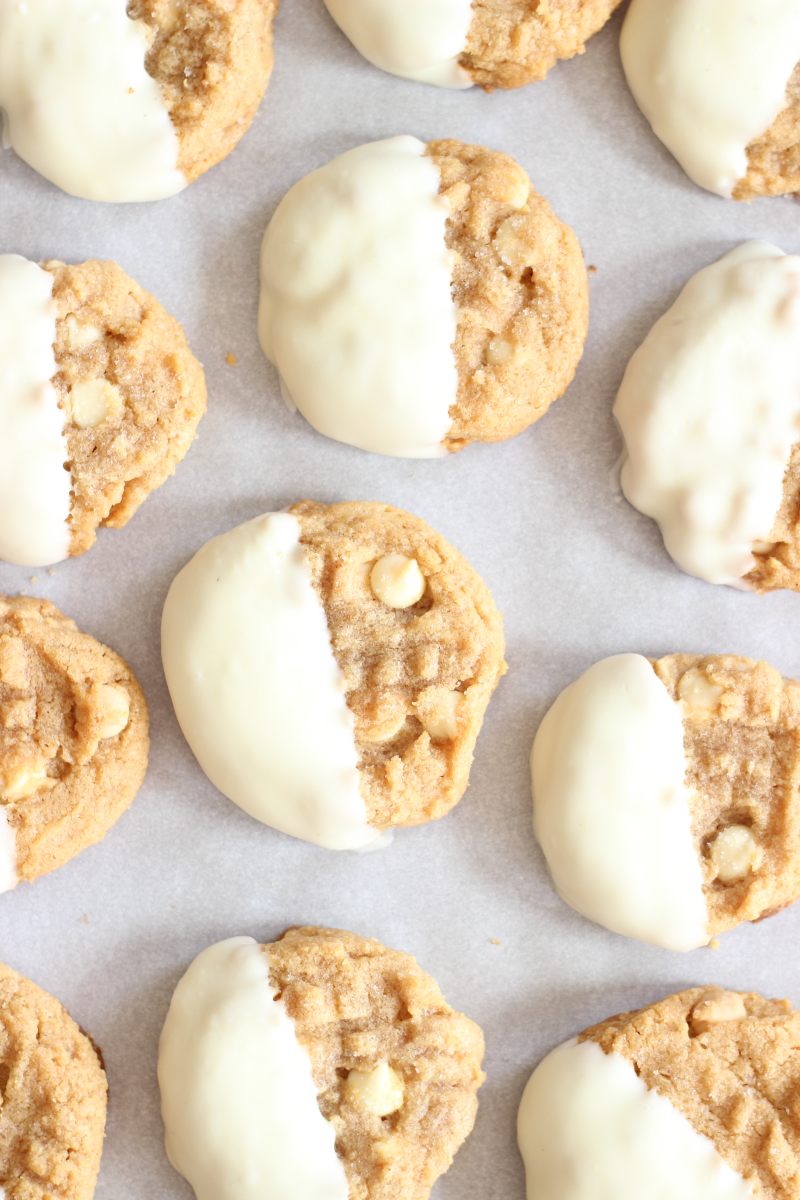 The cookies themselves are the best peanut butter cookies in existence. They're three ingredients, and are the most peanut-buttery cookies you can find. They only contain peanut butter, sugar, and eggs, so they're extremely chewy, and ultra-peanut buttery!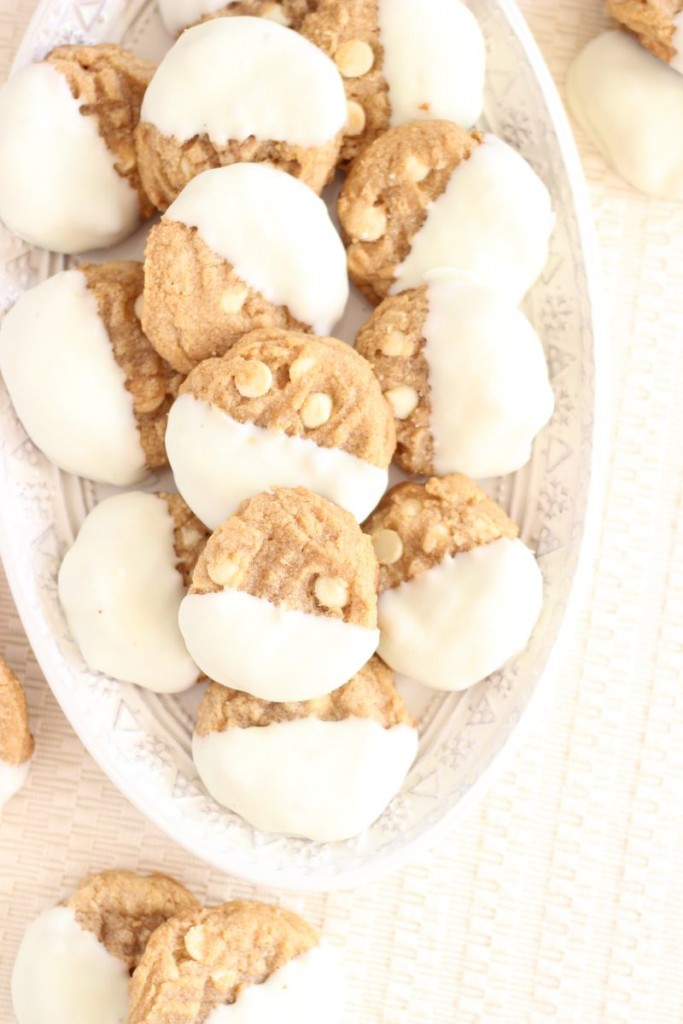 In the past, I've added peanut butter chips to these cookies for even more peanut butter divinity, but the white chocolate is an excellent variation if you love the two together, which I definitely do.
For extra creamy and silky white chocolate-goodness, don't stop there. Give them a quick dunk in melted white chocolate, and they're not only much prettier, but they're completely decadent and amazing!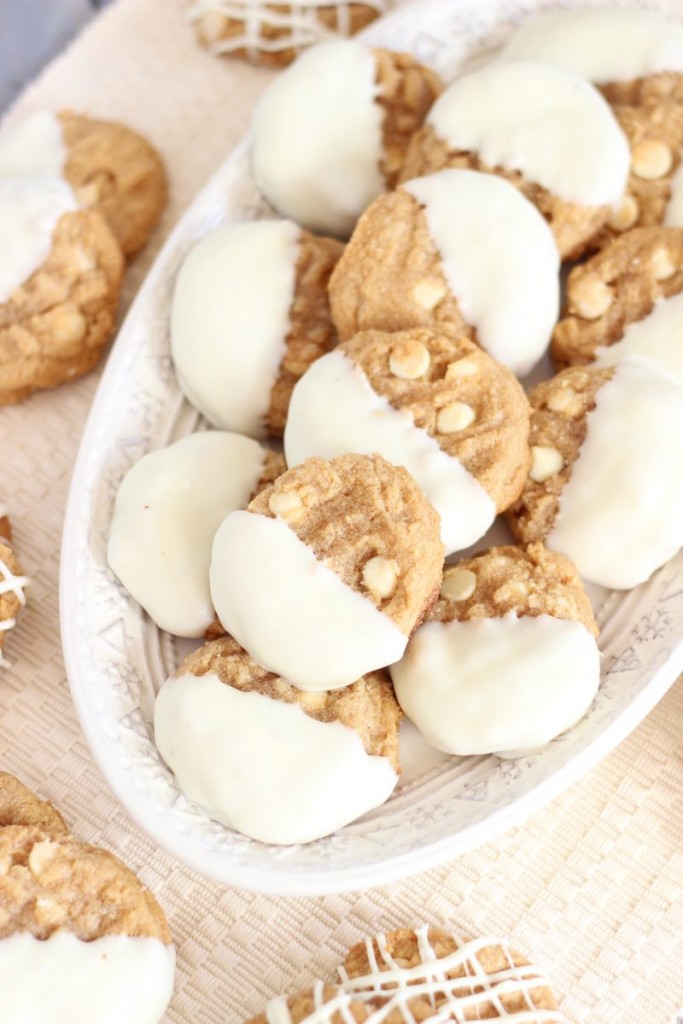 If you're a fan of white chocolate with peanut butter, this white chocolate peanut butter cookies recipe will be your new favorite!