I used to never buy prepared frosting.. I'm not a snob about cake mix or brownie mix, but I'm a frosting snob. I just don't like to use the prepared stuff in the plastic tubs. I have changed my tune though.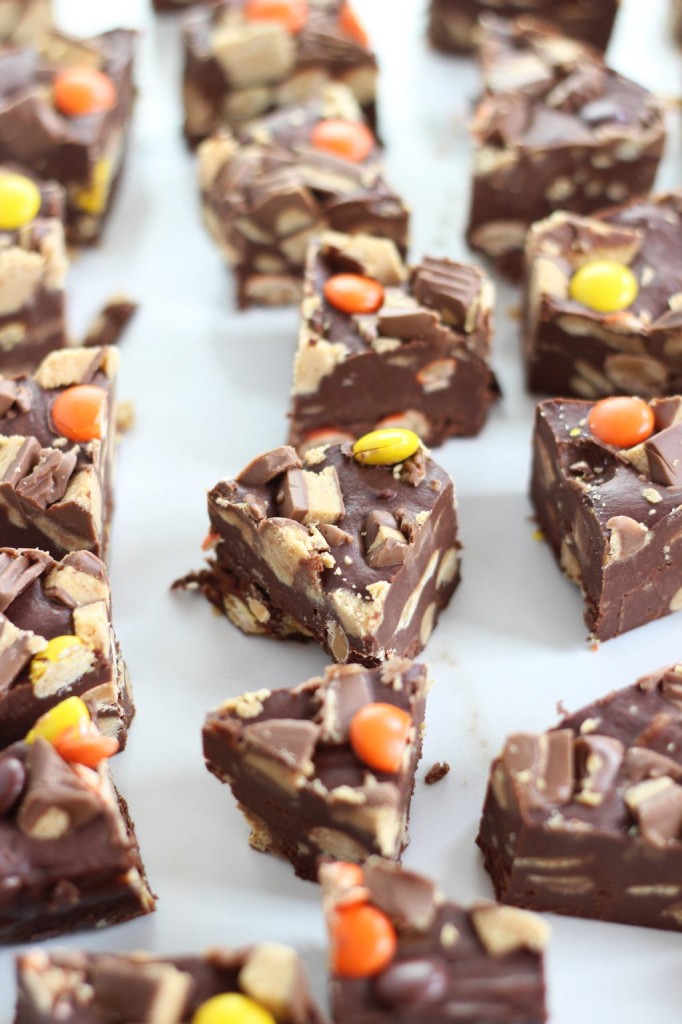 If you haven't noticed, there are a million options now for prepared frostings. It's not just chocolate or vanilla these days, there is nearly every frosting flavor under the sun. You name it, they make it. I recently spotted Candy Corn and Maple Bacon as prepared frosting flavors. It's crazy. C-R-A-Z-Y.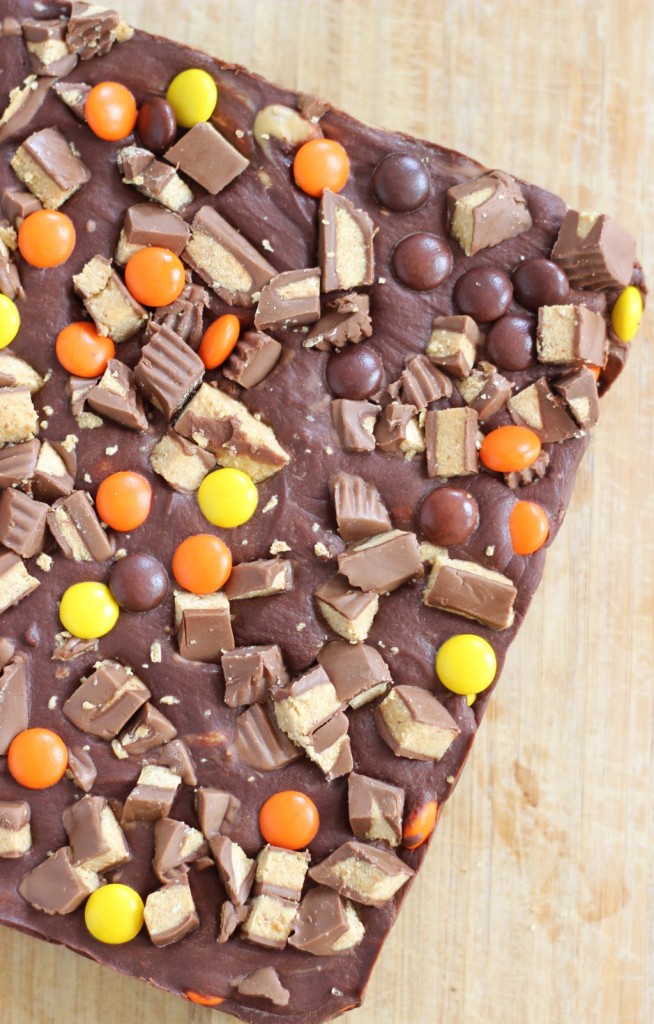 So while I've always been pretty anti-prepared frosting, I got sucked in by a few of these oddball flavors. Of the ones that I've tried, my favorite so far was Cinnamon Bun.
I bought it, not knowing how exactly I was going to use it, and then a funny thing happened: I started peeling the label off. I have no idea why I did this. This is not a habit or something I'm normally prone to doing, but I peeled the label off and discovered recipes printed on the inside of the label.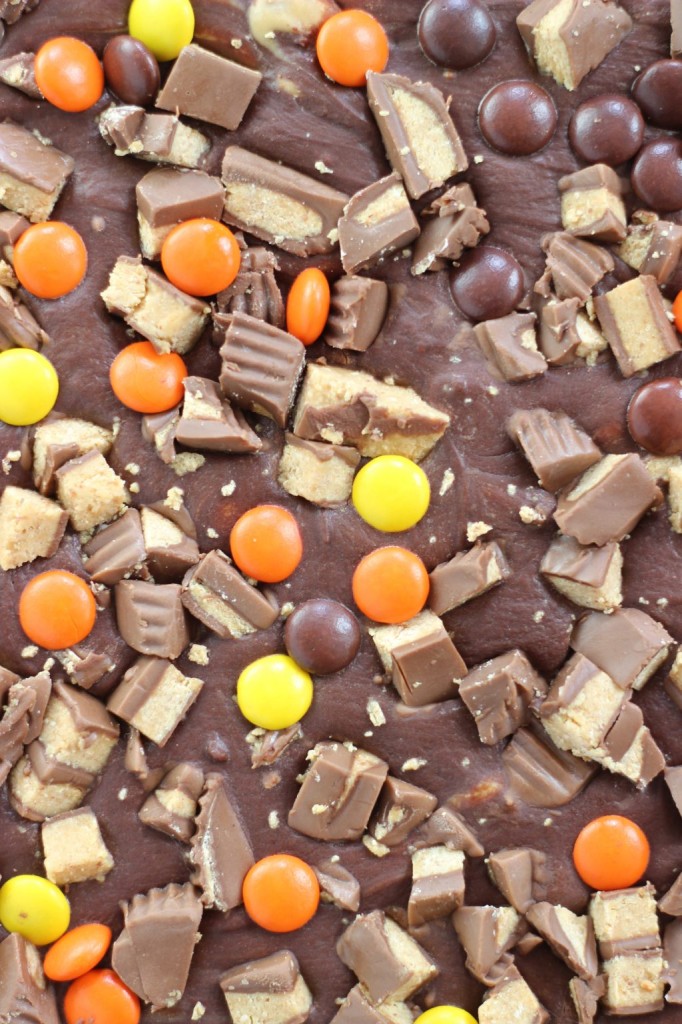 I forgot about those! I was so excited when I saw a recipe for a very simple and quick fudge that you can make from prepared frosting. I had no idea this was possible!
With all of the flavors of frosting available these days, the fudge-making options are virtually limitless!! I used the Cinnamon Bun flavor to make this 5-Minute Biscoff Cinnamon Bun Fudge and it was so delightful. It's creamy and delicious, and I made it in the microwave in sheer minutes.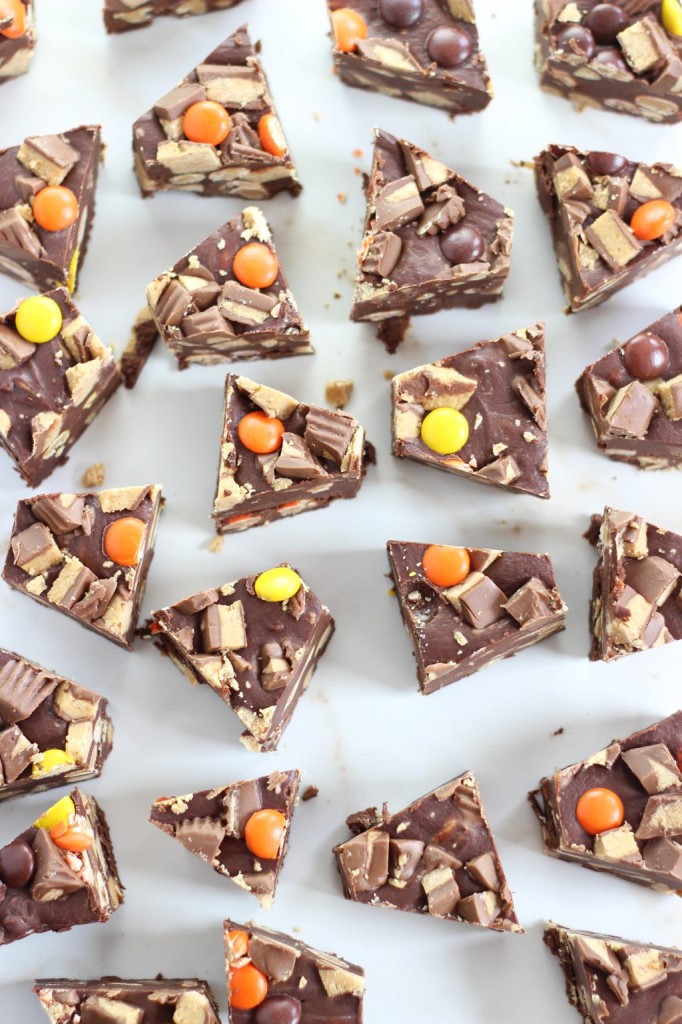 With one frosting-makes-fudge success under my belt, the wheels started turning as I brainstormed other flavor options.
As a peanut butter fanatic, my thought process naturally took me to a place where it only made sense to combine chocolate frosting with Reese's peanut butter cups and Reese's pieces. I mean, helloooooooooo. 5-Minute Peanut Butter Cup Fudge was born.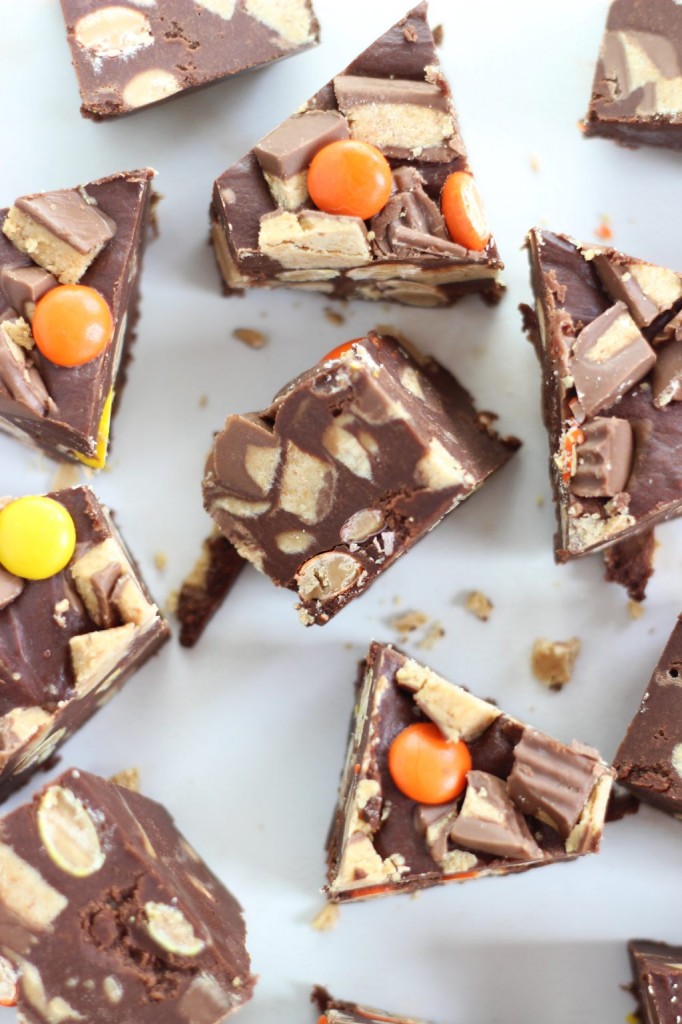 There is so much peanut butter goodness crammed into this creamy chocolate fudge, and it's truly ready in minutes. You'll use your microwave for about 2 minutes, and that's all the 'cooking' you'll do. Stir in the candy, spread in the pan, and you're basically done. A super decadent and creamy Peanut Butter Cup Fudge recipe with just a handful of ingredients, and in no time at all!