Peanut butter pretzel truffles are the epic combination of salty and sweet! These decadent truffles are made with everything you love.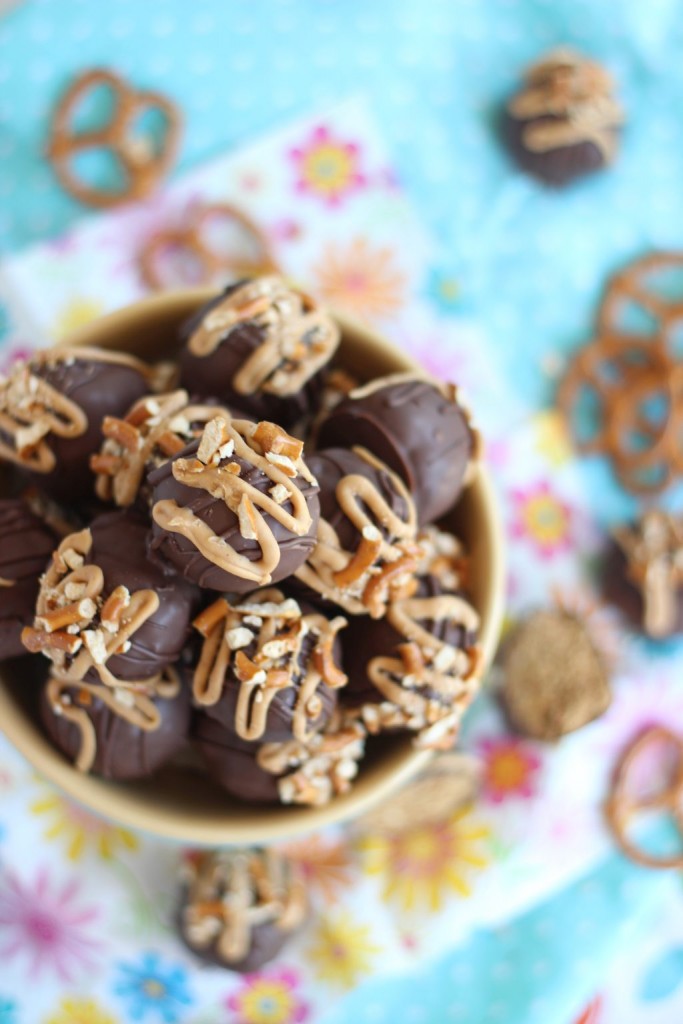 I am a sweet-salty kind of girl. I love salt on basically everything, sweet or savory, but I definitely like it on a lot of sweet stuff. The weirdest food that I salt might be cranberry sauce. I don't know how that started, but it did. Thanksgiving is even more sodium-laden for me than the average American.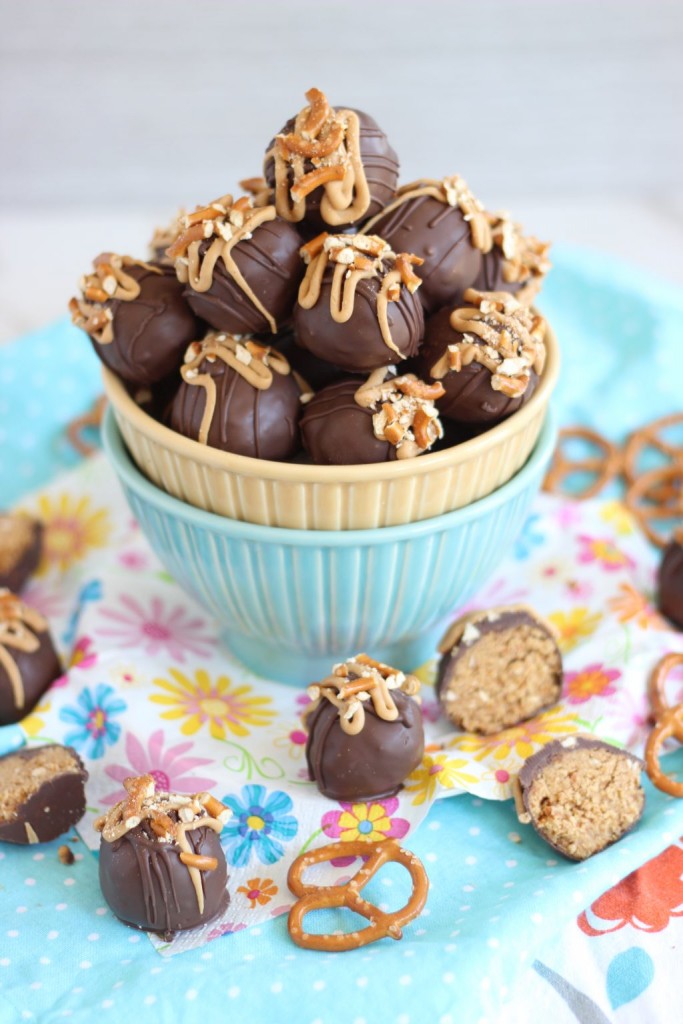 My favorite sweet/salty combo is probably peanut butter and pretzels, if you count peanut butter as something sweet. It's not super sweet, I guess, but I consider it dessert-ish and sweet… ish.
You know those big tubs of peanut butter-filled pretzel nuggets that you see at Target and Sam's Club? I could polish off the bulk of one of those in one sitting. I can, and have. Not ashamed.
Well, some shame.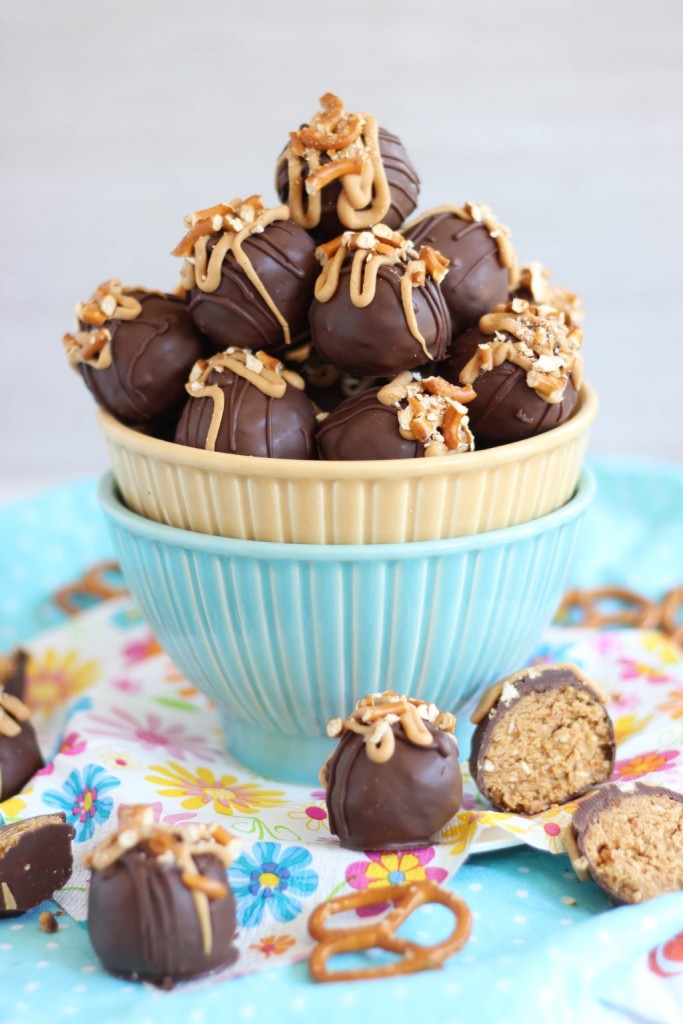 Either way, these Peanut Butter Pretzel Truffles include sweet and salty, plus chocolate too.
I sometimes ask my S.O. to share his thoughts on the desserts I've made so that I can relay that feedback for you, dear readers. His descriptiveness and originality are never in short supply. He told me they were "delightful," and that I can quote him on that.
I asked if he would like to elaborate. (Please???)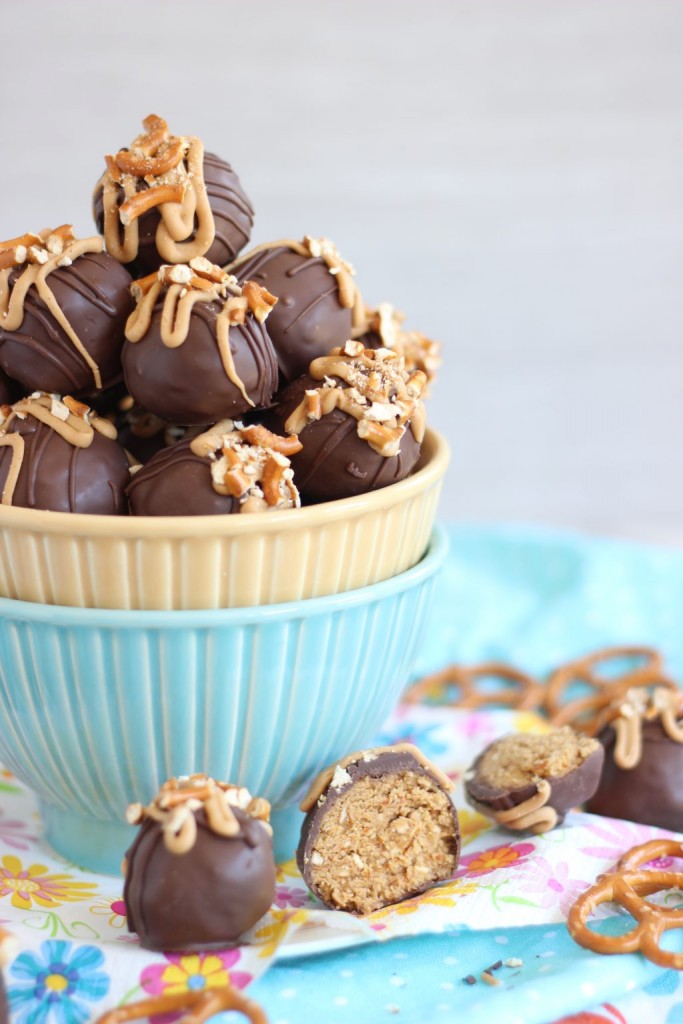 He said that he really liked how you can taste every single component individually. You taste the crushed pretzels, peanut butter, and chocolate individually, but that they also come together supremely.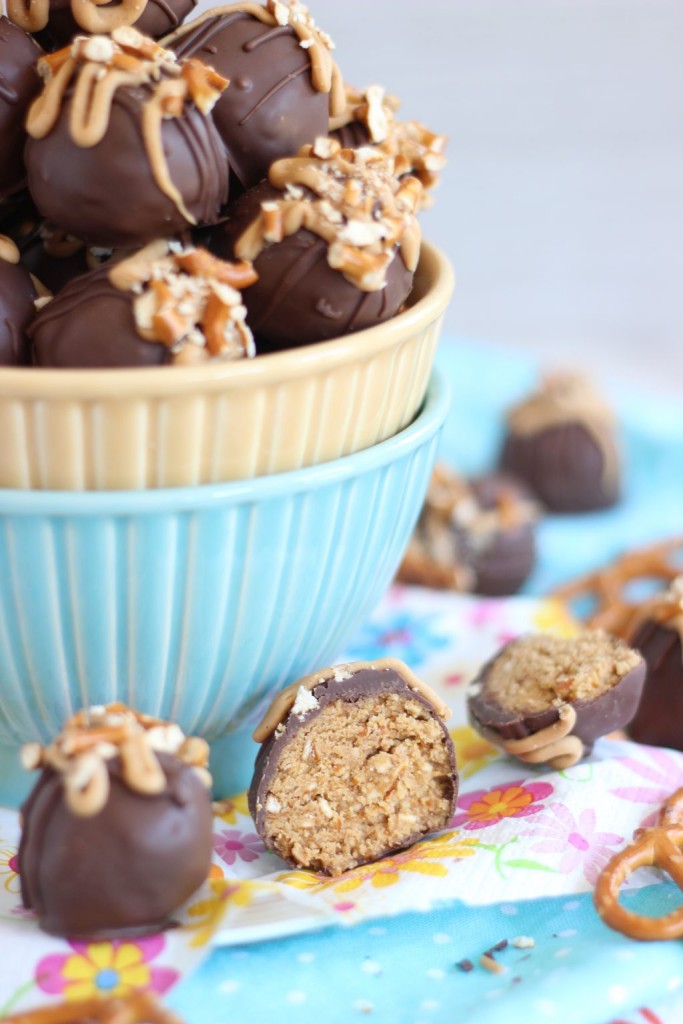 A few notes about pulling these truffles together. First, the dough is pretty crumbly. The best way to get these to hold together is to smash and press the crumbs into a cookie scoop. Do you have a cookie scoop? It's an essential kitchen tool anyway, but practically a necessity for making these truffles.
After you press the crumbs into the cookie scoop and release the truffle center, just roll it lightly to let it warm up in your hands a little. Getting the butter and peanut butter a little melted will help glue it together better.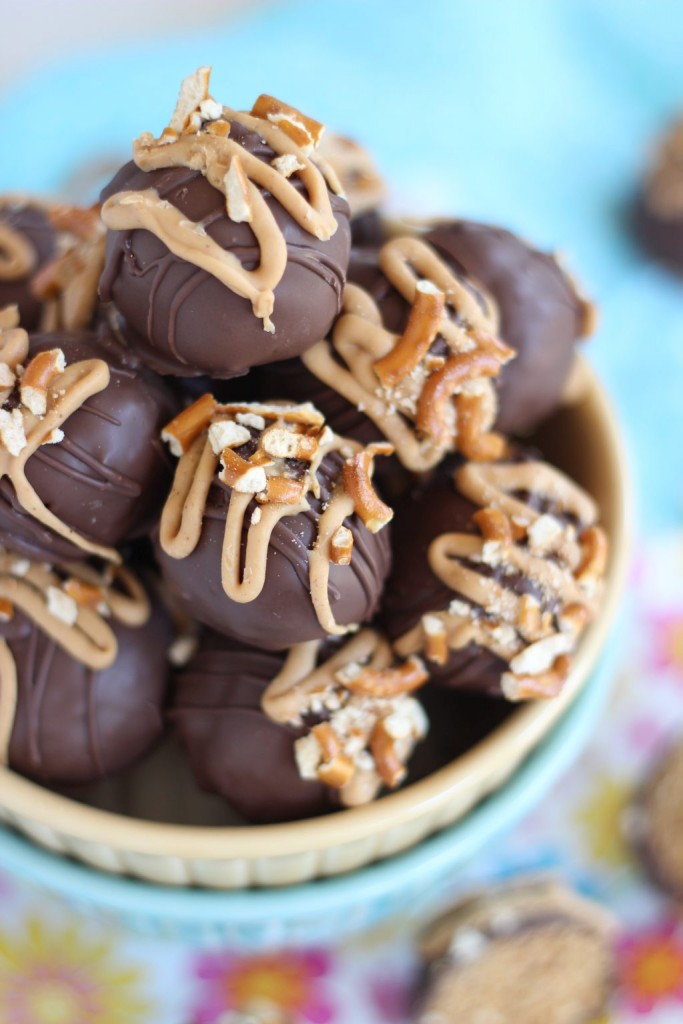 Then, once you have your dough balls, freeze them SOLID. At least a few hours. Dunking in the chocolate will be worlds easier if they are thoroughly chilled.
It's simple to whip up the truffle 'dough' for this Peanut Butter Pretzel Truffle recipe, they're a no-bake treat, and they feature that epic combo of sweet/salty, peanut butter, and chocolate!