S'mores made with chocolate-glazed donuts! These Chocolate Donut S'mores are so simple, but so unforgettably awesome. Don't you wish you'd known about Chocolate Donut S'mores  sooner in life??? I do!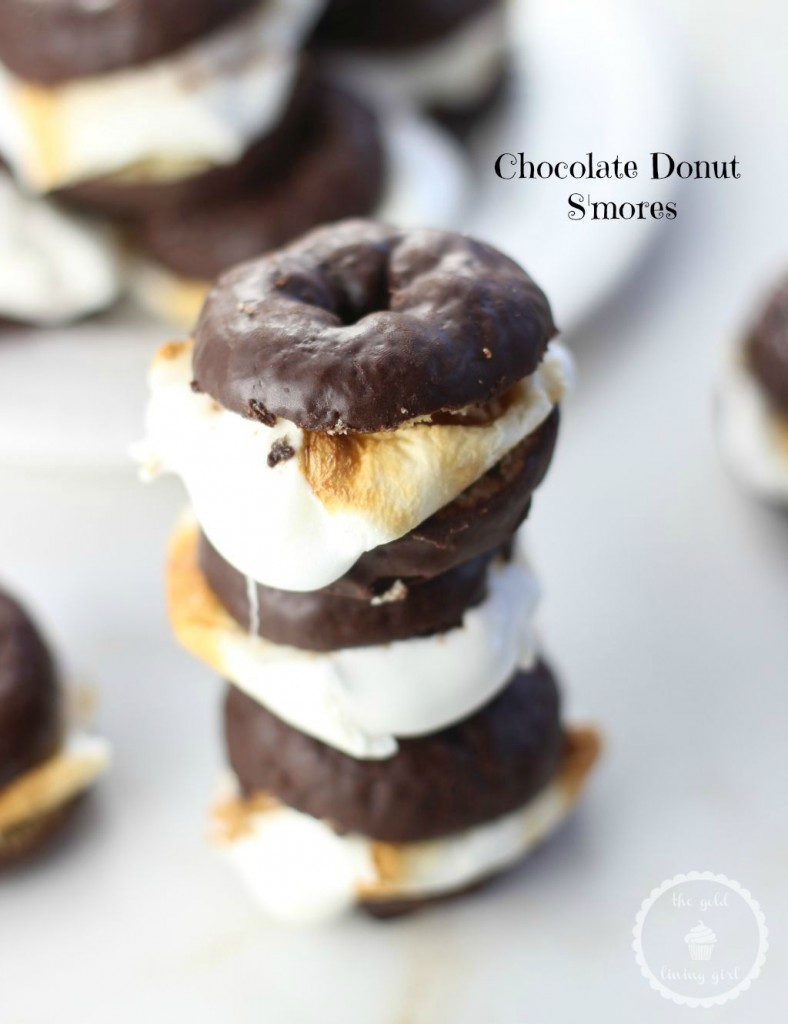 My birthday was last week. For the last four or five years, I've developed a ritual of sorts for my birthday.
This year, the ritual has one new twist: Chocolate Donut S'mores!
I get up first thing in the morning and go to the gym for a workout, usually legs. I have no idea why I do a morning workout and a leg day on my birthday because I dislike both of those things. Regardless, it's what I wake up and do on my bday. In a twisted way, this morning leg workout feels like I'm treating myself.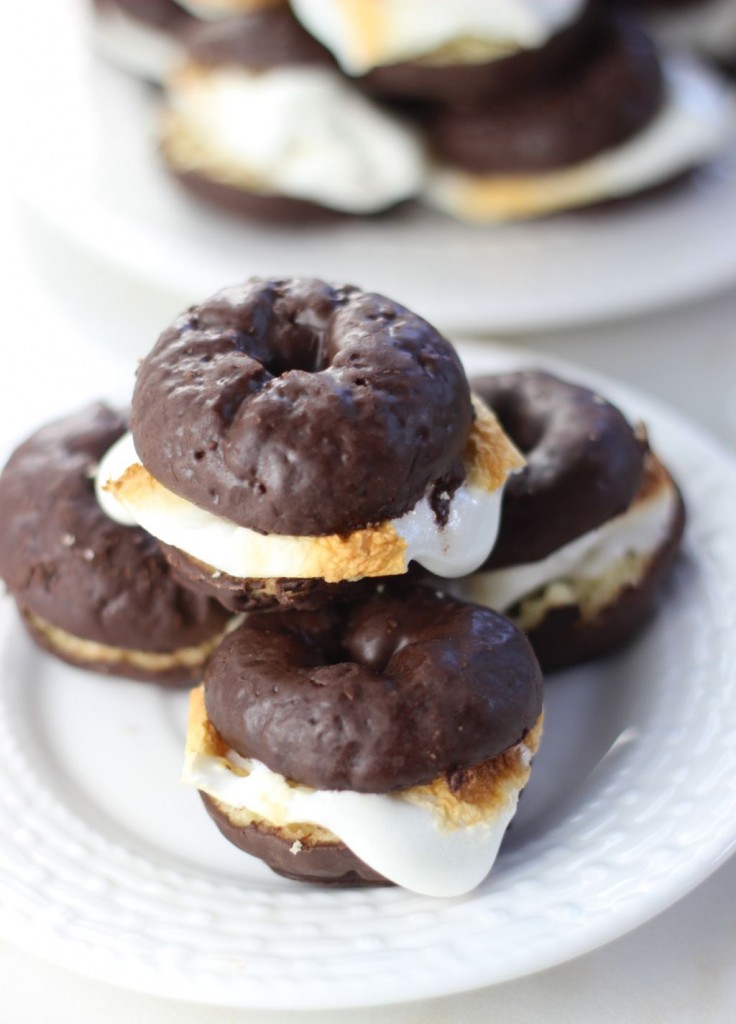 After my work out, I stop for donuts. I love donuts, but then you already know this! Most of the time, I prefer to refer to my birthday as donut day.
Next up, I get a massage. I spend the week leading up to my birthday beating the crap out of myself a little extra at the gym. It's all the more rewarding to get the massage. I follow that up with a pedicure, and some shopping.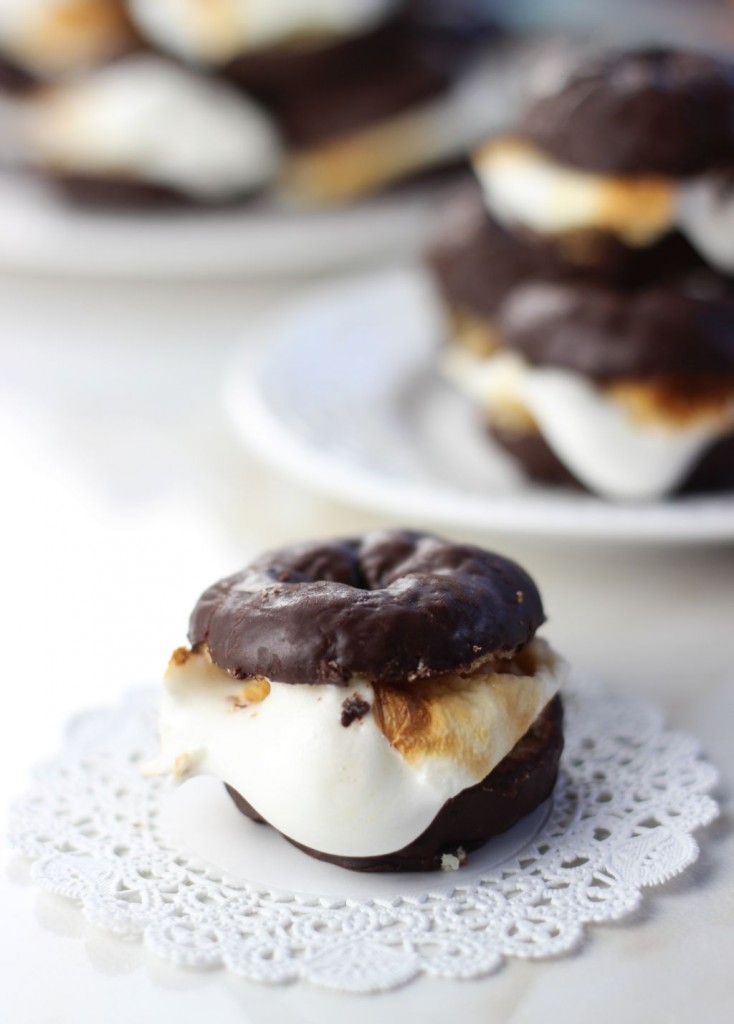 Somewhere in there, we have a party or celebration with friends. I prefer not to focus on it though because birthdays generate awkward attention and I always feel stressed that everybody needs to have fun! This year we went a little unconventional and had a nice long dinner with plenty of drinks before going to see Trainwreck. That is apparently what birthdays in my 30s look like: dinner and a movie.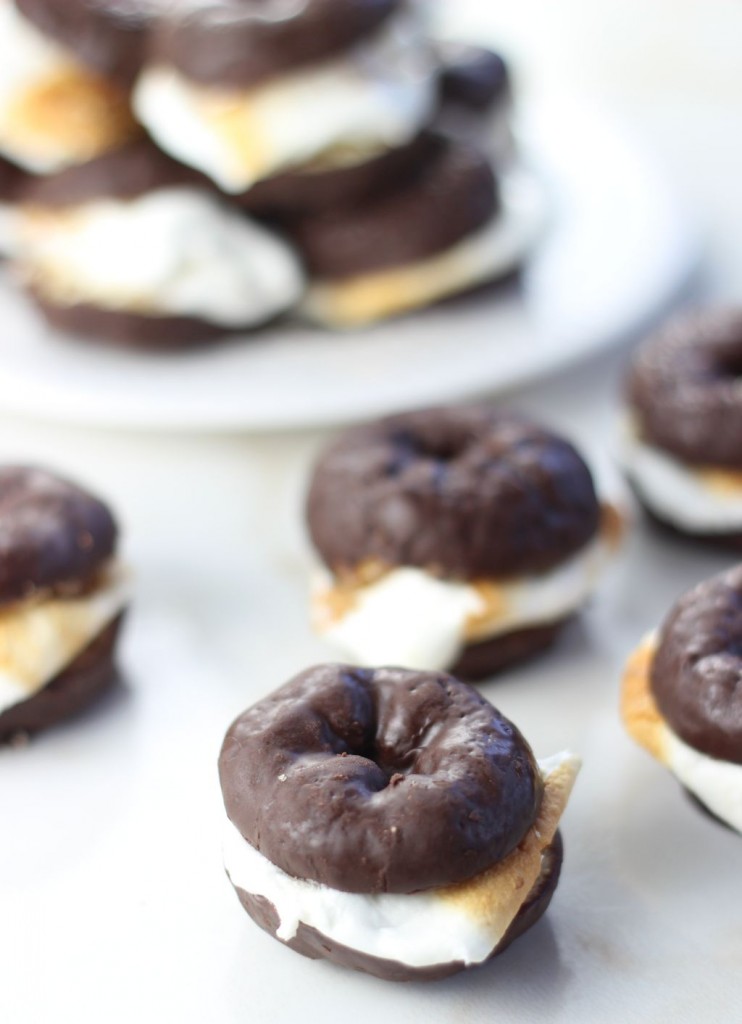 One last thing we squeeze in: s'mores. A person wants to be spoiled with all of their favorite things on their birthday, right? For me this includes s'mores!
Taking my two traditional birthday treats and putting them together – what could be better than combining s'mores and donuts??? I was really excited when I thought of this Chocolate Donut S'mores idea because I thought it was original. It definitely isn't and has been done before. But here is one more recipe for the world's most delicious s'mores: Chocolate Donut S'mores.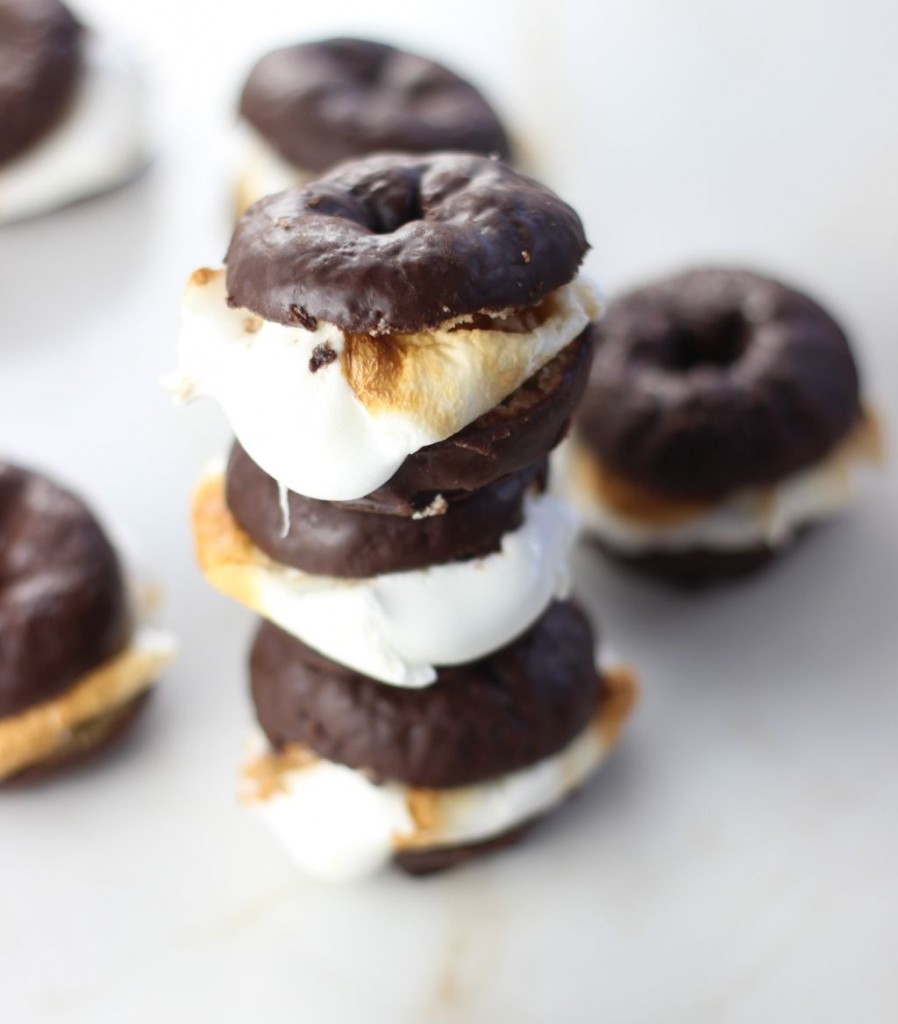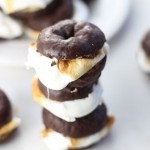 Chocolate Donut S'mores
S'mores made from chocolate-glazed donuts!
Ingredients
1

dozen mini chocolate-glazed donuts

sliced horizontally

12

large marshmallows

toasted
Instructions
Place a toasted marshmallow on one half of the donut, and top with the other half. That's it. 🙂
If you're also a s'mores fanatic, and you count s'mores to be in your top fave desserts of all time, check out these Ultimate Fudgy S'mores Brownies (they're insane), or this 10-Minute Peanut Butter S'mores Dip (also insane, plus it has peanut butter!!).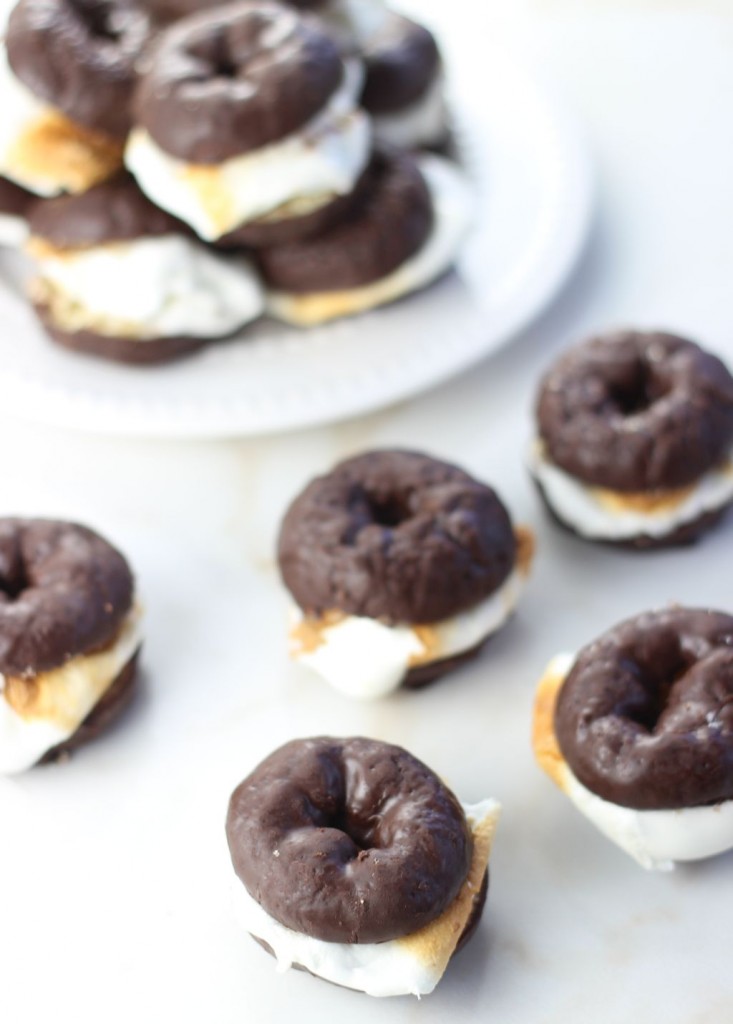 Speaking of birthdays, yesterday was my Gma's 90th! More to come on that. 🙂

You may also like these s'mores recipes!
10-Minute Peanut Butter S'mores Dip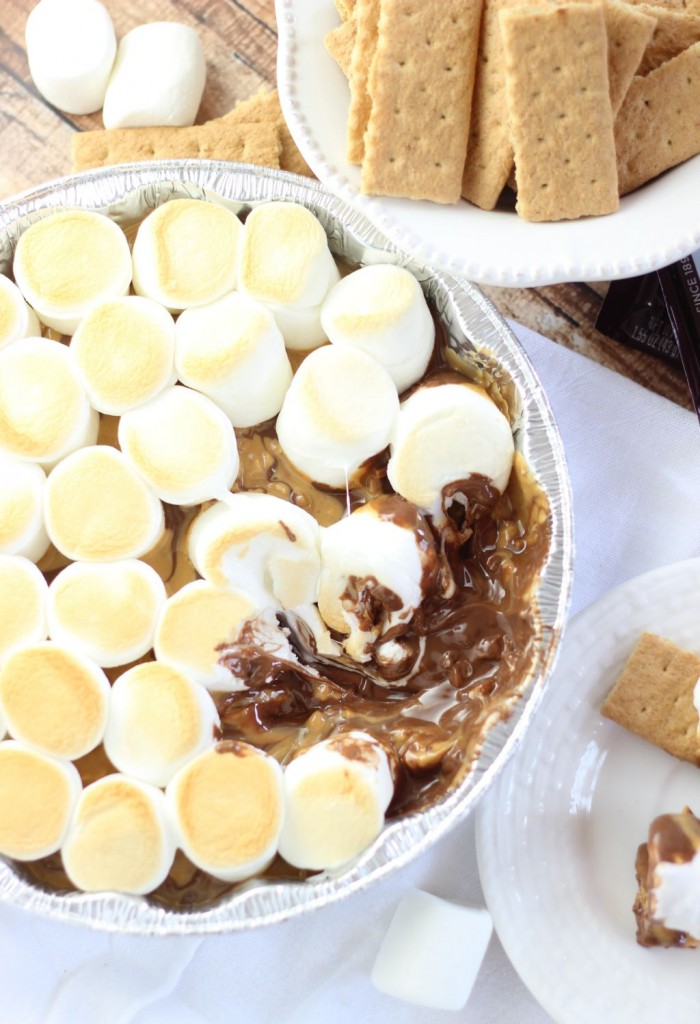 Cookies 'n Cream Brownie S'mores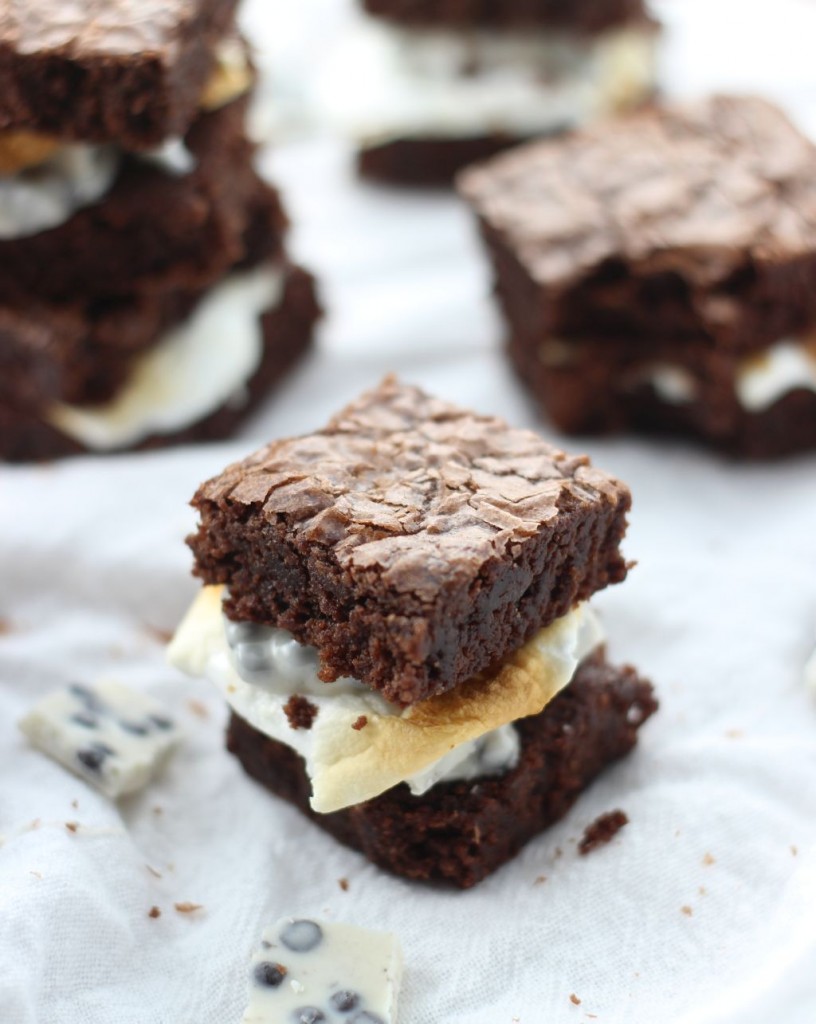 Ultimate Fudgy S'mores Brownies