Peanut butter chocolate chip pancakes are an ooey gooey way to get your morning started off right. Make sure these are brunch menu for the weekend!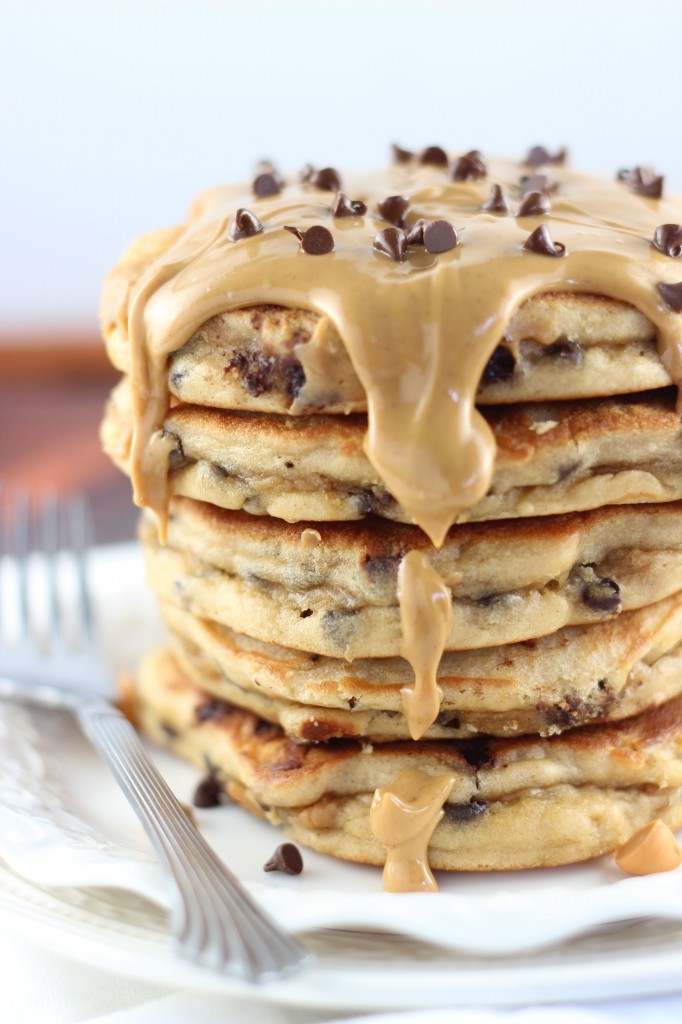 Is there anything better than peanut butter chocolate chip pancakes doused in melted peanut butter? Not really.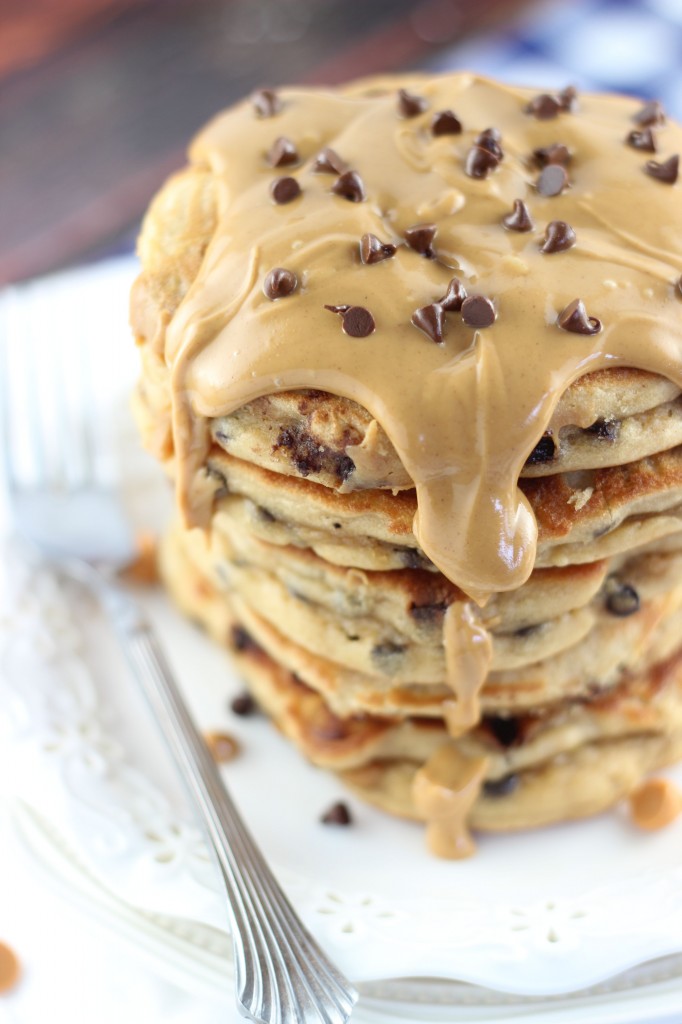 Even if you're not as obsessed with peanut butter as I am, you can still appreciate a good peanut butter pancake! Especially one that has chocolate too. Mini semi-sweet chocolate chips provide just the perfect amount of silky, melty chocolate. These pancakes really shine with a favorite classic flavor combo of peanut butter and chocolate! For good measure, I also added peanut butter chips. It can never hurt to have extra peanut butter flavor, and like the chocolate, they get really melty and wonderful.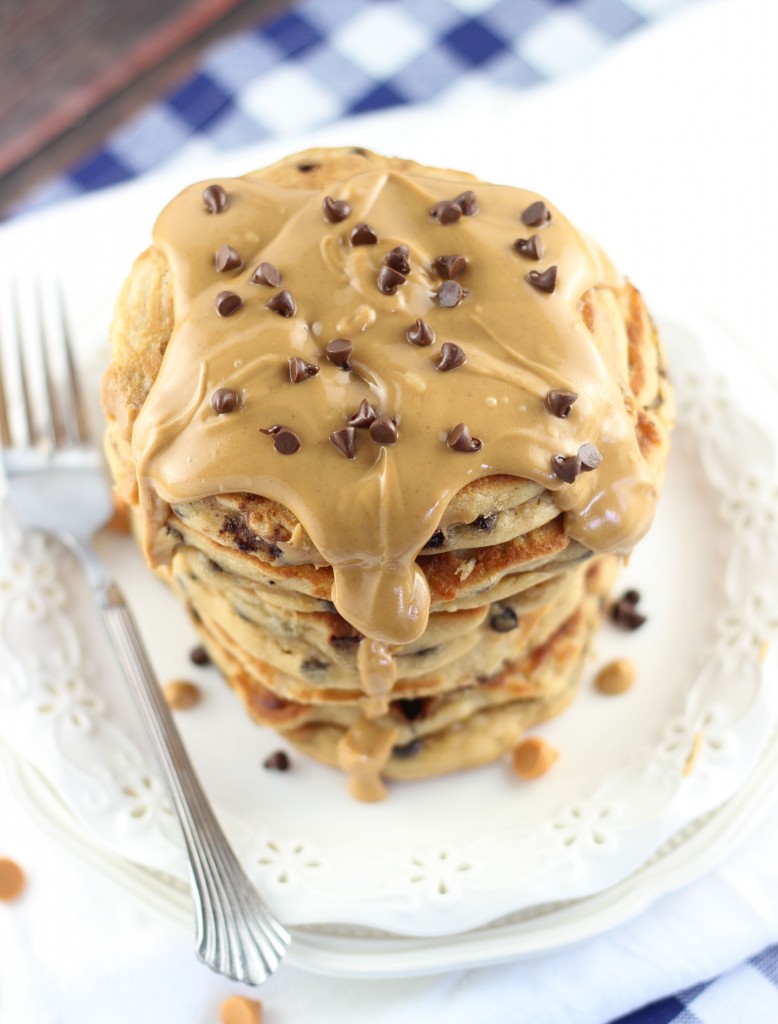 I'd never made peanut butter pancakes until slapping these together recently, and I was afraid that they'd be heavy and dense. Nope. These pancakes are shockingly very fluffy!
I was also afraid that the peanut butter flavor might not ring through strong enough. It does. Peanut butter is a miracle food, I tell ya.
And the pancakes are ridiculously moist. I absolutely love how moist and flavorful they are. These make for a very hearty, filling, and delicious breakfast. They stick to your ribs and keep you satiated all morning, without feeling heavy. They're awesome.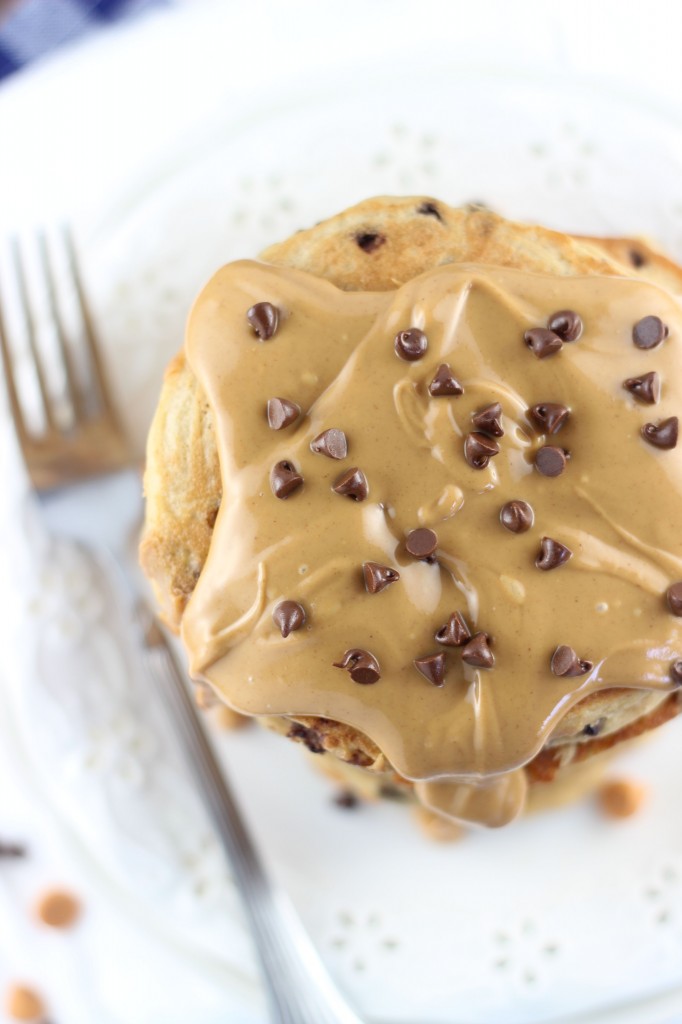 If that's not enough to convince you to try these, they're actually relatively healthy too! Maybe I should say, they're not UN-healthy. They taste decadent, indulgent, and dessert-like, but there's hardly any added sugar, and peanut butter is full of the healthy kinds of fats, and a decent dose of protein. I definitely don't feel guilty starting off my day with a stack of these.
Another thing I love about these pancakes is that they can be made ahead of time, and they stay fresh really well. Not like typical pancakes that tend to turn into cardboard if you don't eat them right away. Saturday mornings are for pancakes, yes? But peanut butter chocolate chip pancakes can be enjoyed every day! 🙂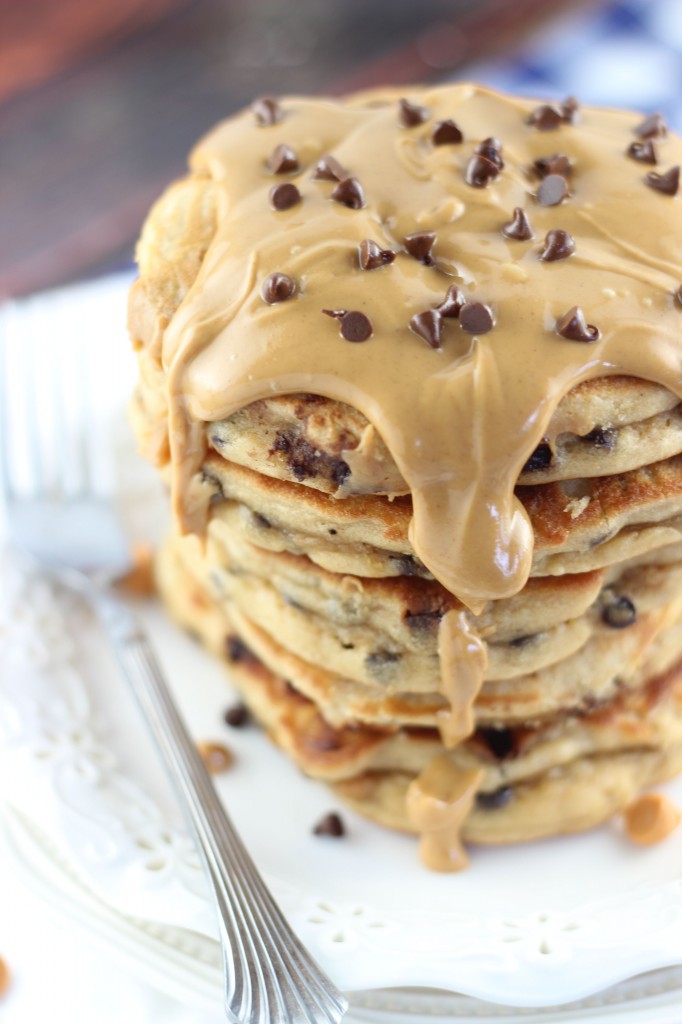 No-Bake Peanut Butter Pie recipe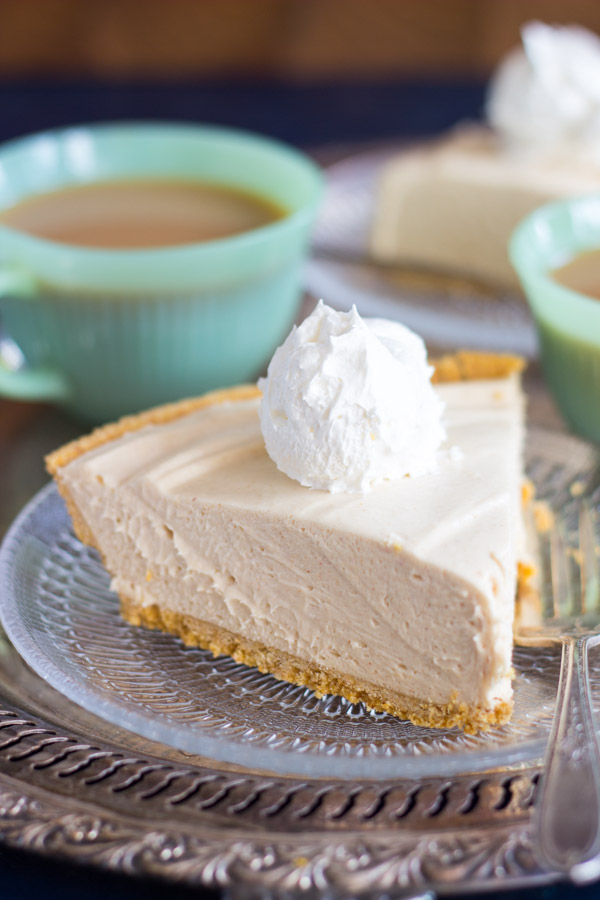 Reese's Cup No-Bake Peanut Butter Pie recipe