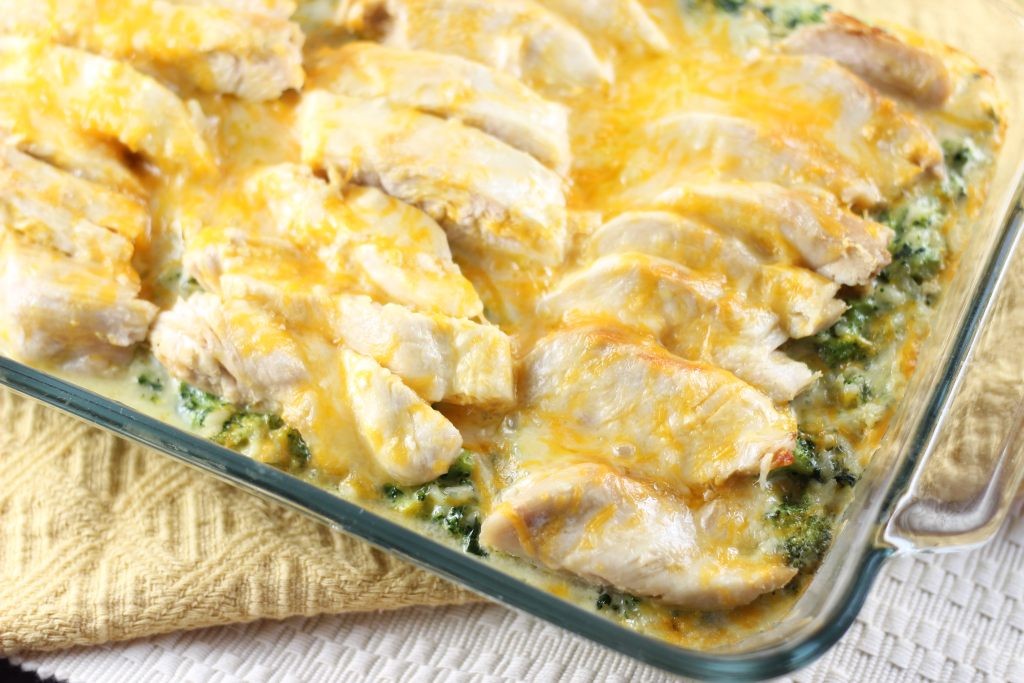 If there's one kind of cooking that I love, it's a casserole. I love to bake, but I feel so-so about cooking. Sometimes I get on cooking kicks, but most of the time, it's not my favorite thing. I have to be in the right mood.
It's not a matter of ineptitude. I can cook. I know how, and I'm pretty good at it. It's just not my preferred pastime.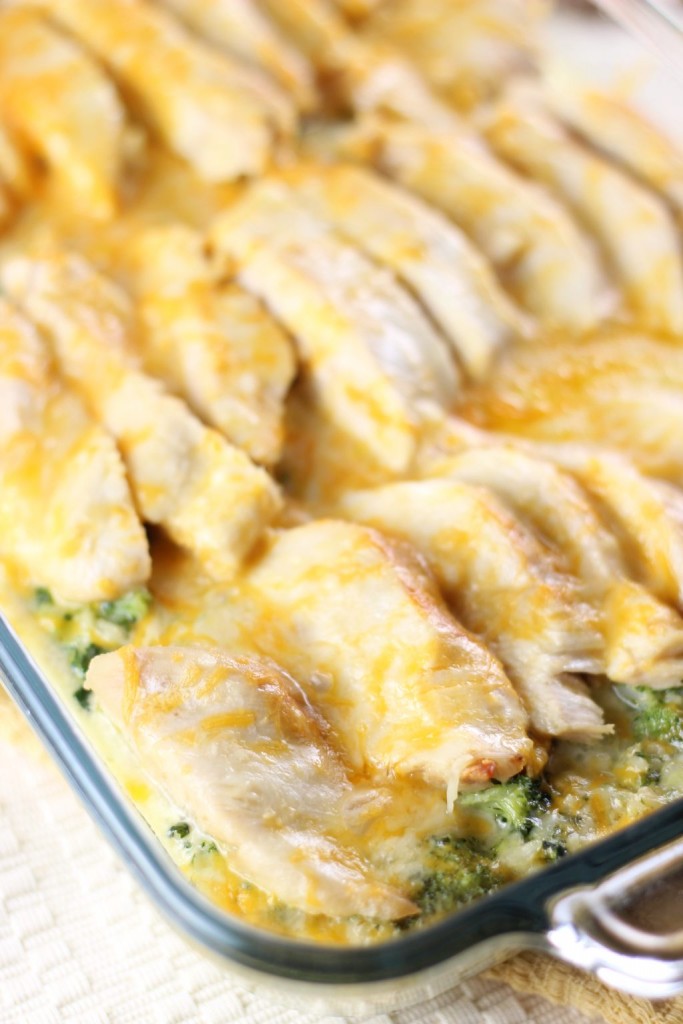 Casseroles are my jam though. I love a good, simple dinner. For the most part, you just throw everything together, pop it in the oven, and dinner is ready.
Casseroles are easy, cozy, and soul-warming. They are the purest of comfort foods. I love easy comfort foods. It's largely what I grew up on. We didn't have fancy dinners or gourmet meals. Most of the cooking was casseroles and comfort food.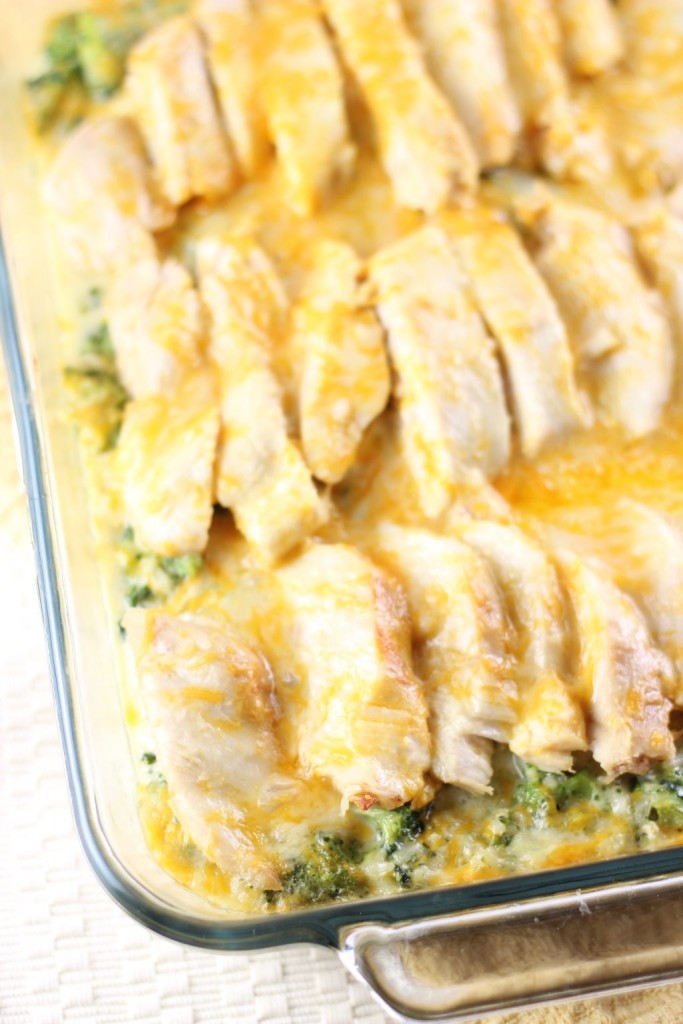 That's one of the things I love about this chicken, broccoli, and rice casserole. It is straight-up comfort. It's so hearty and filling.
I adapted my recipe from a recipe that I found years ago when I was in law school. It's morphed over the years, and it's gotten to a perfect place.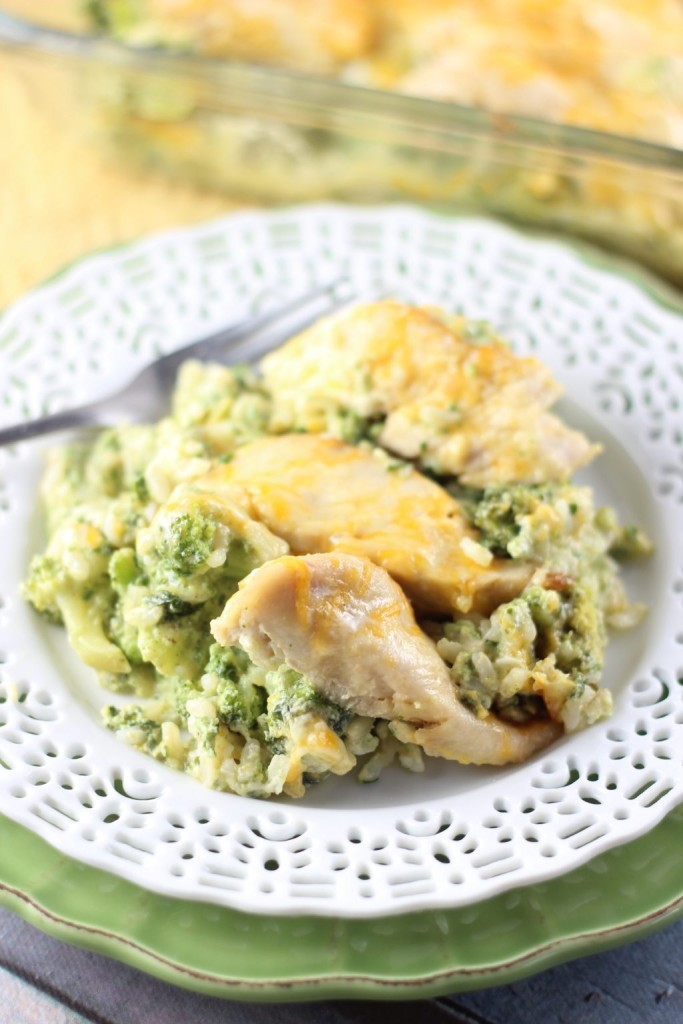 With buttery sautéed chicken, whole grain brown rice, oodles of cheese – my favorite for this casserole is Colby jack. Correction: Colby jack is my favorite cheese in almost every casserole, but it's especially yummy in this dish. And it also has broccoli and frozen Stouffer's spinach soufflé.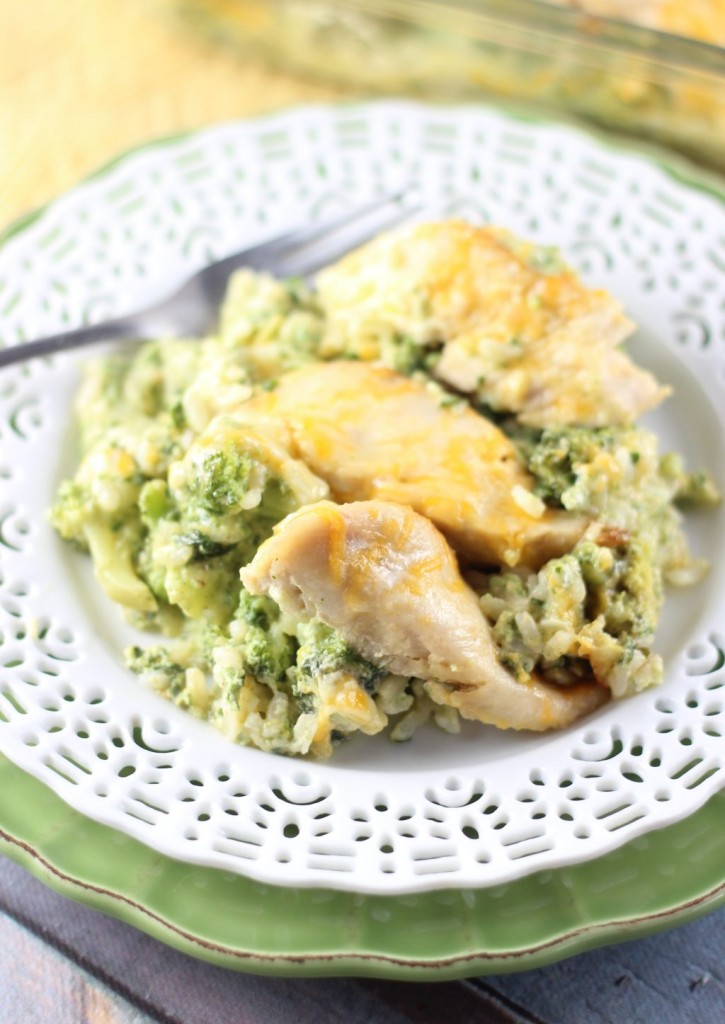 We don't eat a ton of frozen foods in my house because we just don't seem to gravitate towards them, but every once in a while I walk past the Stouffer's section in the grocery store, and the spinach soufflé calls out to me. Seriously, it's just so creamy and wonderful.
You get protein, dairy, whole grains, and several green veggies in this chicken, broccoli, and rice casserole recipe. It's super tasty, super simple, and super warm and cozy!