A monster of a dish! A meaty Five Cheese Lasagna recipe with goat cheese, mozzarella, parmesan, cottage cheese, and ricotta cheeses! This Five Cheese Lasagna is totally unforgettable, simple, and feeds a crowd!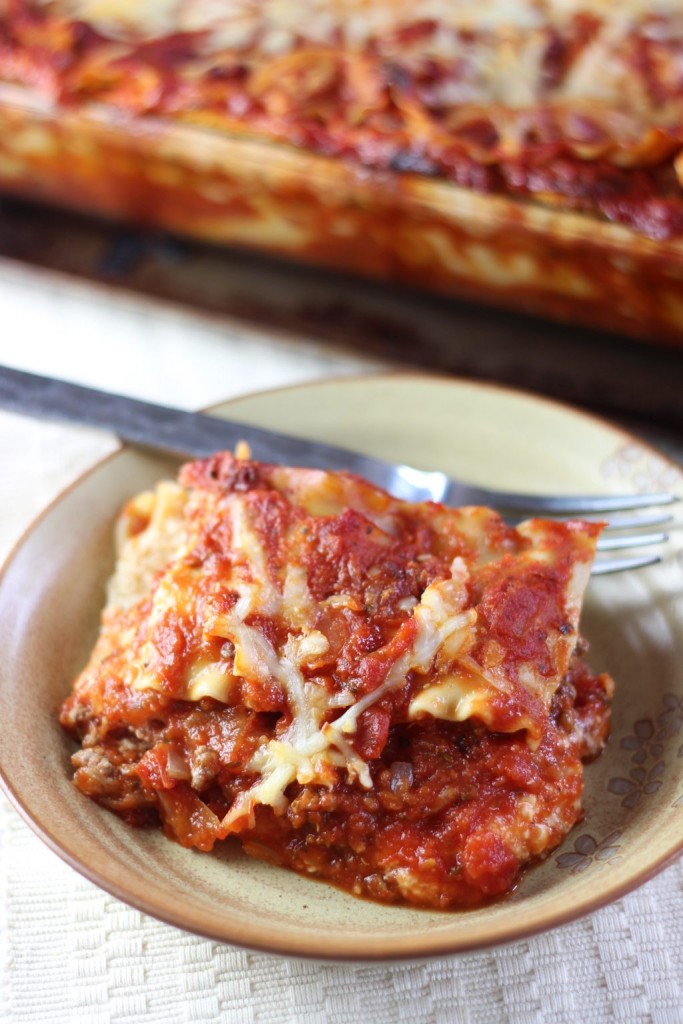 I live with an Italian. And he is 100% Italian. You could say that he is particular about Italian food, and to say that would be a gross understatement, in fact. Anytime we are at an Italian restaurant, he has to order meatballs. He might order something else too, but he has to try the meatballs – they are the barometer by which he judges the restaurant entirely.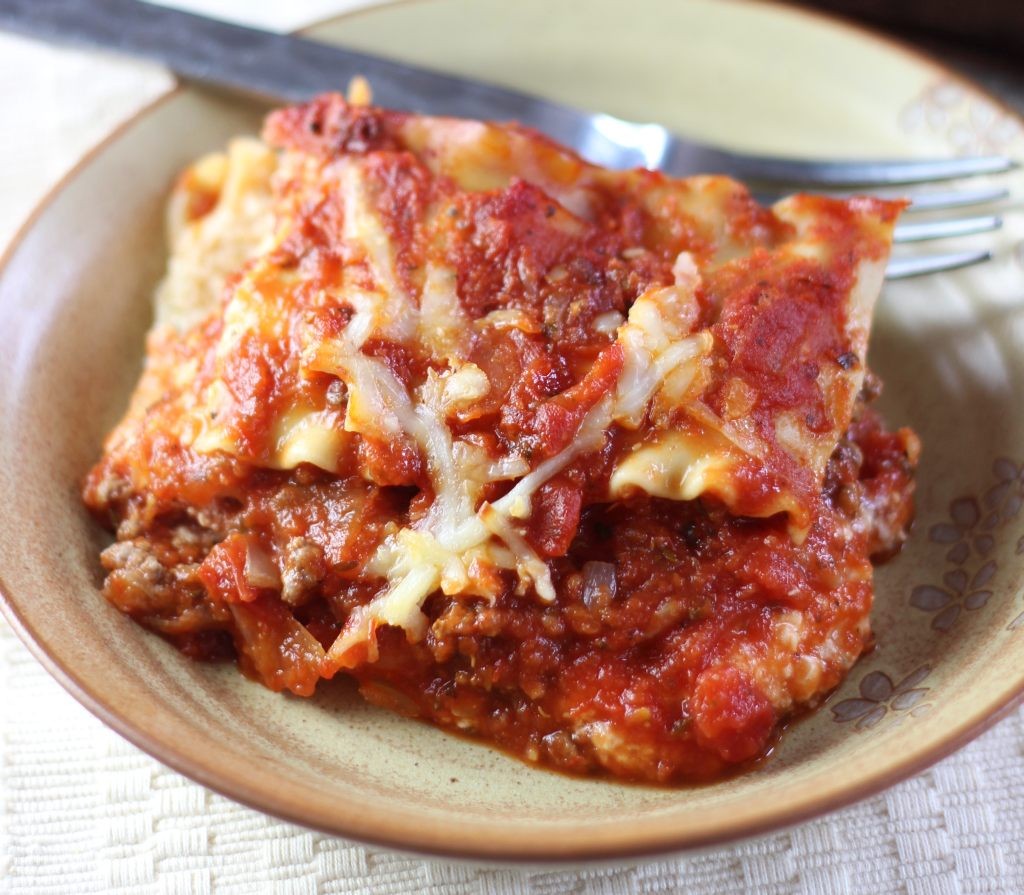 If they can't get meatballs right, then he writes them off. In his mind, they don't really know how to make any Italian food if they can't make a good meatball. I suppose there is a little something to that theory.
When it comes to lasagna, he's just as persnickety. He wants it to be very authentic. It needs to have ricotta, mozzarella, and Parmesan cheeses, and no others. This Five Cheese Lasagna passes the test though.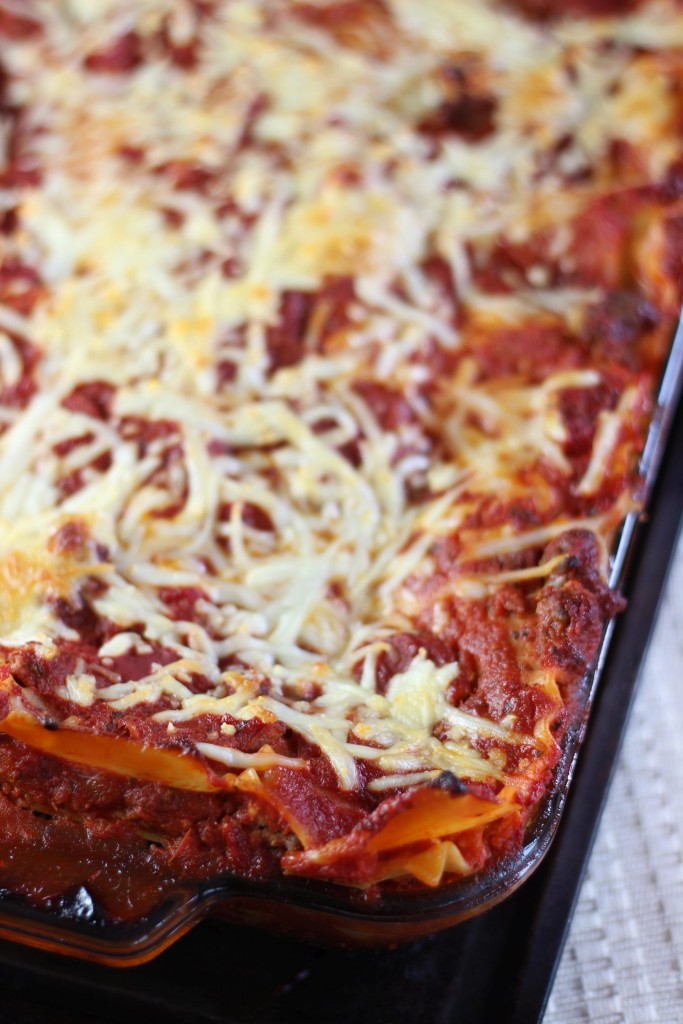 I'm 0% Italian, so I'm a little more flexible when it comes to lasagna. My mother's recipe is my absolute favorite, and strangely, it calls for cottage cheese in the ingredient list. It's fabulous. The cottage cheese makes the lasagna so creamy!
I've also heard wonderful things about Ina Garten's lasagna recipe. When I was reviewing the ingredient list, what really stood out to me was the inclusion of goat cheese. I looooove that stuff, and how amazing does it sound to add it to lasagna?? Definitely not traditional, but sounds delightful nevertheless!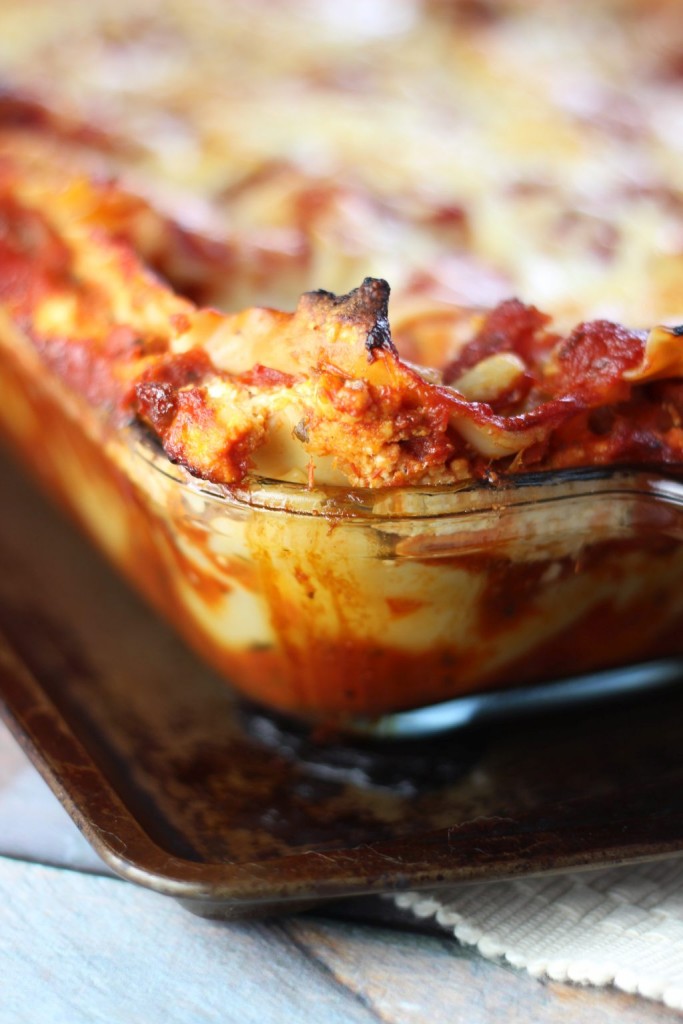 I wanted to try Ina Garten's lasagna recipe, but I couldn't stop myself from making a few revisions. I skipped green pepper because it's not my favorite veggie in the world, but you could certainly include it. I also tweaked the different kinds of cheese that went into this lasagna. Most notably, I added cottage cheese the way my mother does. I just can't not have it in my lasagna! I kept the goat cheese on the list, of course. It also added so much creaminess to the dish, and a little tang too.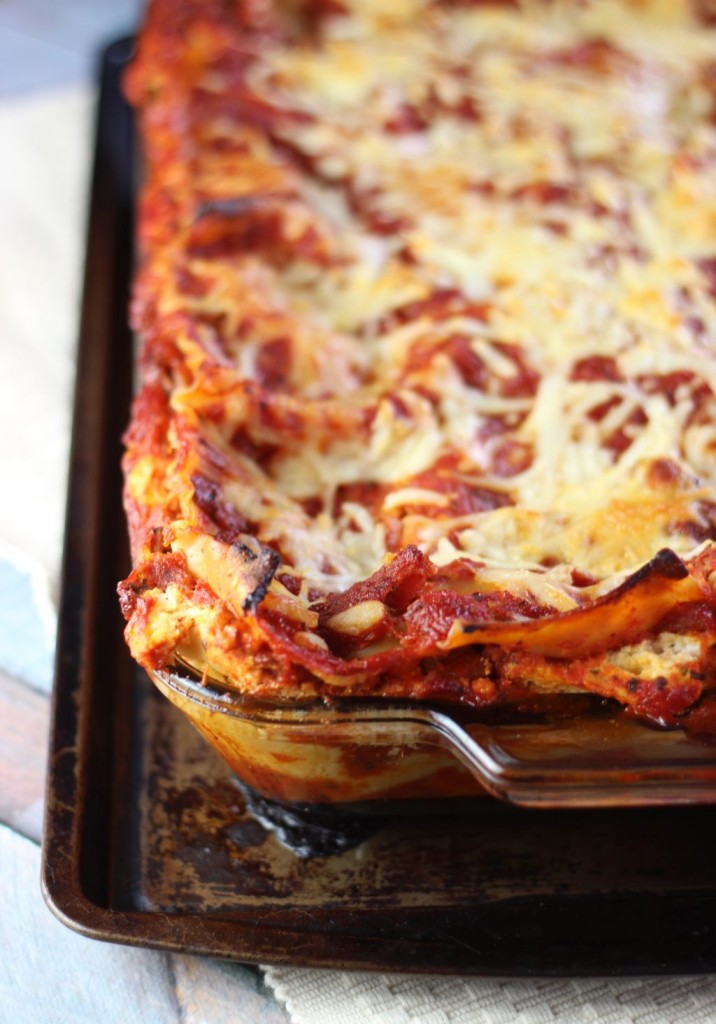 This Five Cheese Lasagna was amazing. It's one of the best lasagnas I've ever had. There are so many ways you can customize lasagna to one's preferences, or just to experience lasagna with different flavor, and this Five Cheese Lasagna is one of my favorite versions to date. It even passed the test of my fussy Italian significant other!
It's a monster-sized lasagna and could definitely feed a crowd. Make sure you use your largest casserole dish! And it's sure to be a crowd-pleaser that won't disappoint!