Cinnamon-swirl protein coffee cake is packed with plump blueberries for a healthy and high-protein breakfast!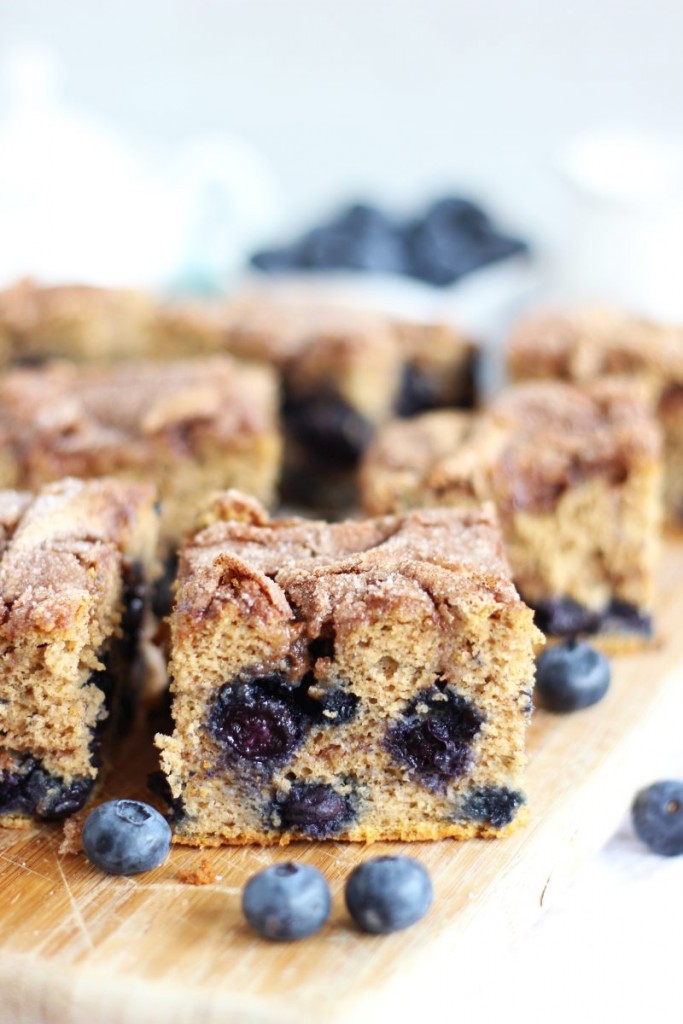 I hate morning workouts, but if I'm refueling with a healthy, high-protein coffee cake after my sweat session, then I have a little more motivation to get it over with early. I hate mornings altogether, truthfully. We've never gotten along.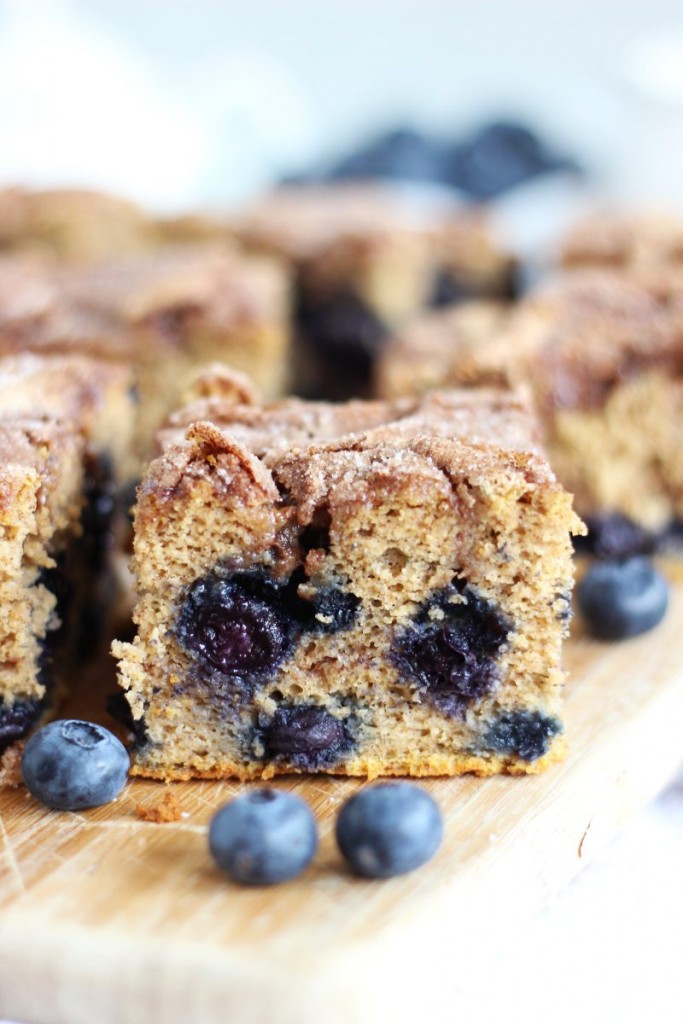 This is the kind of breakfast that actually excites me to wake up in the morning though. When I go to bed at night, I usually look forward to coffee in the early hours, and that's about it. But now I look forward to this coffee cake too.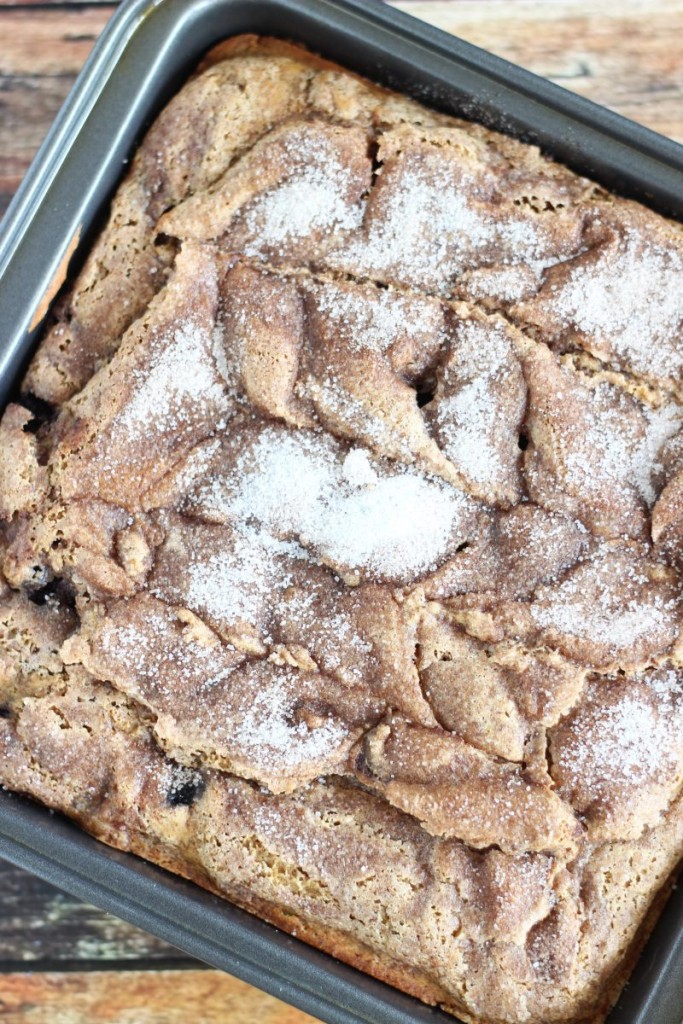 A sweet and indulgent coffee cake that I don't have to feel guilty about. It's shockingly nutritious. It's high in protein, low in sugar and fat. It's seriously as good as a traditional coffee cake. It uses oat flour so it's higher in fiber and nutrients than regular all-purpose flour, and the oat flour provides more flavor and texture too. Vanilla protein powder and egg whites for jolts of protein, and applesauce instead of butter or shortening to reduce fat.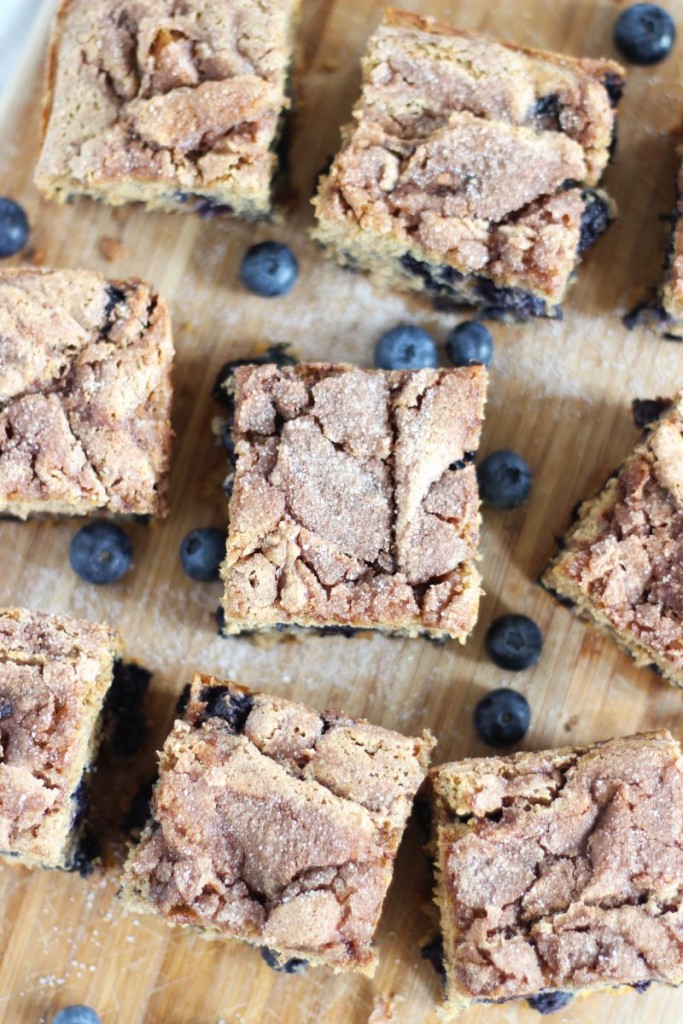 You won't believe that it's a lightened-up coffee cake. It's dense and crumb-y,  but it's still moist and tender. Loads of cinnamon for warmth and spice.
The best part is that glorious, tempting cinnamon-sugar swirl, of course. What would be the point of coffee cake without it? An entire pint of fresh, juicy, bursting blueberries doesn't hurt either.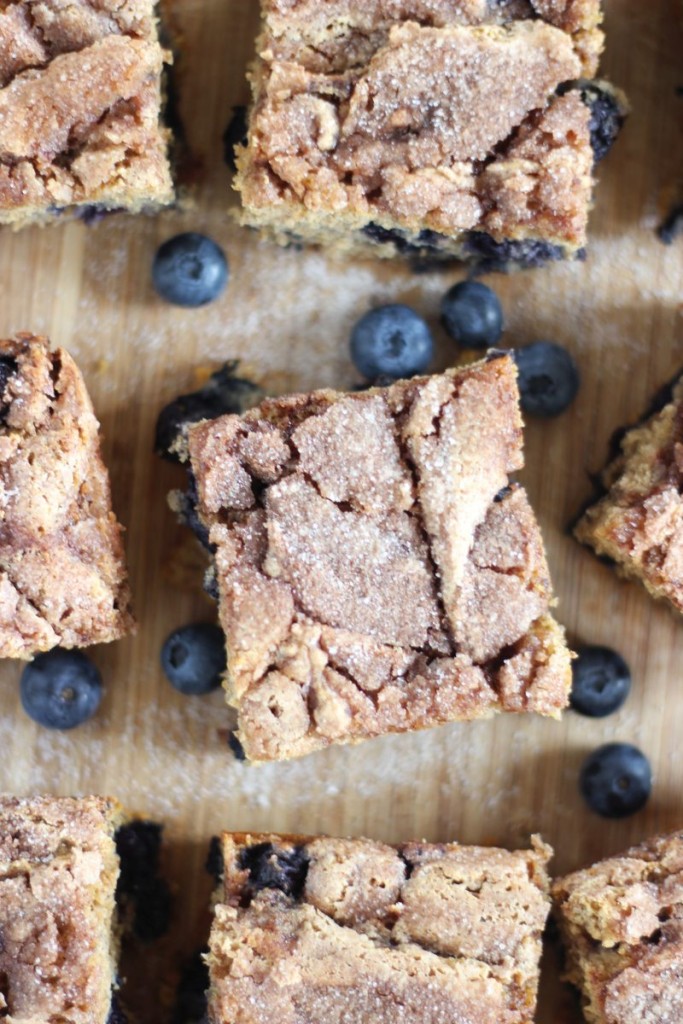 I've made or seen every type of high-protein baked good under the sun, but I've never seen a protein coffee cake. I'm really proud of this recipe, and it's changed my morning routine for the waaay better.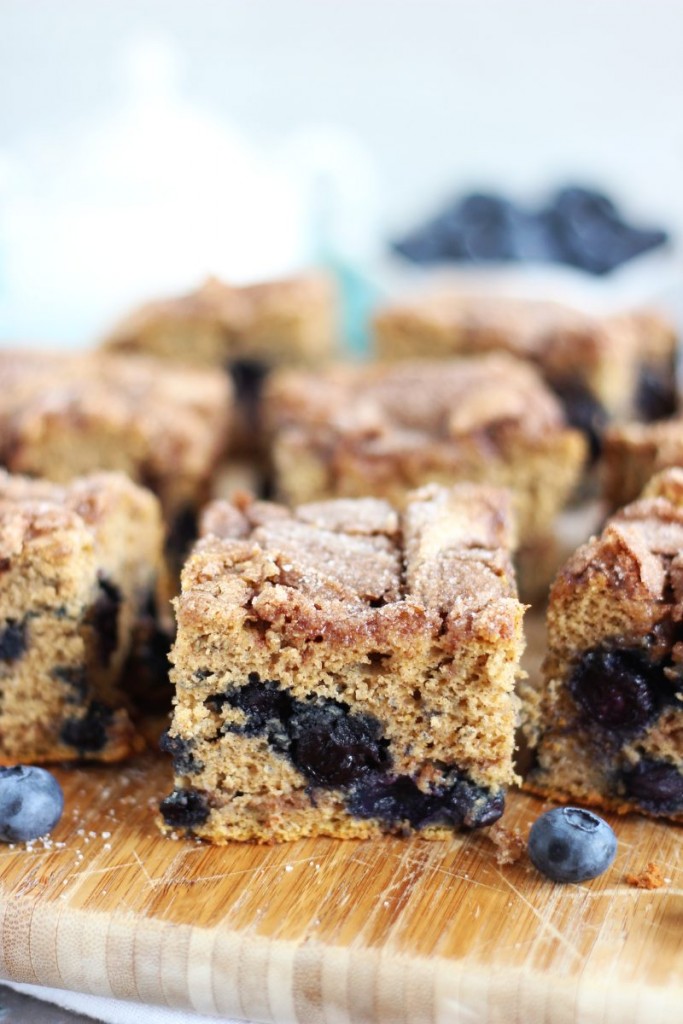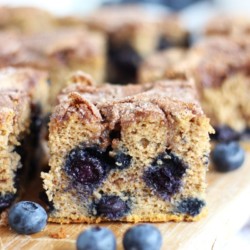 Blueberry Cinnamon Swirl Protein Coffee Cake
Cinnamon-swirl protein bread is packed with plump blueberries for a healthy and high-protein breakfast!
Ingredients
1/2

c.

sugar or Xylitol

for low-sugar option

1

tbsp.

cinnamon

1 1/2

c.

oat flour

1/2

c.

vanilla protein powder

1

tsp.

cinnamon

1

tbsp.

baking powder

1/2

c.

sugar or Xylitol

for low-sugar option

2

egg whites

1

c.

unsweetened almond milk

1/2

c.

applesauce or pumpkin puree

1

pint

fresh blueberries
Instructions
In a small bowl, whisk together 1/2 c. sugar and 1 tbsp. cinnamon. Set aside for swirling.

In a large bowl, whisk together oat flour, protein powder, cinnamon, baking powder, and 1/2 c. sugar.

In a medium bowl, whisk together egg whites, almond milk, and applesauce.

Add the wet ingredients to the oat flour mixture, stirring until just combined.

Fold in the blueberries.

Spray a 9-inch square pan with cooking spray.

Pour 1/3 of the batter into the pan, and sprinkle with 1/3 of the cinnamon-sugar mixture. Repeat with remaining batter, finishing with cinnamon-sugar on top.

Using a knife or toothpick, swirl the batter lightly for a marbled effect.

Bake at 350 degrees for 30-35 minutes, or until edges are golden brown, and a toothpick inserted near the center comes out clean. Enjoy!