Sticky, sweet, and warm with cardamom spice, these fresh orange loaf cakes are drenched in orange-honey glaze! These Orange Cardamom Loaf Cakes with Orange-Honey Glaze are completely addictive.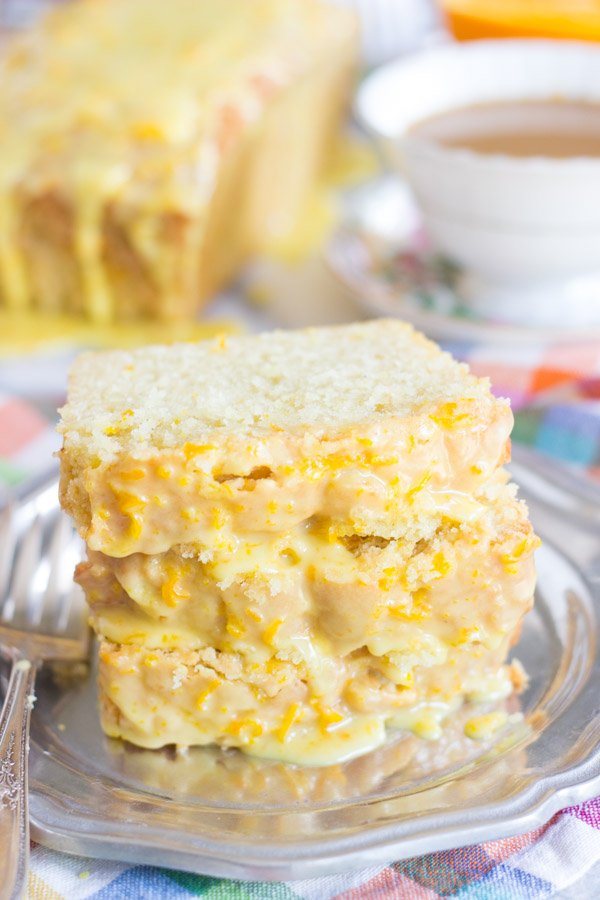 These are far better than any Starbucks bread or loaf cake that you can find in a coffee shop or bakery. Far better – there is no comparison.
Remember how awesome the Starbuck's lemon pound cake was? Then they started using a different bakery, and now it's not as good? It's much more dry and cakey. I like it dense, moist, and sticky, like it used to be. That was not good change.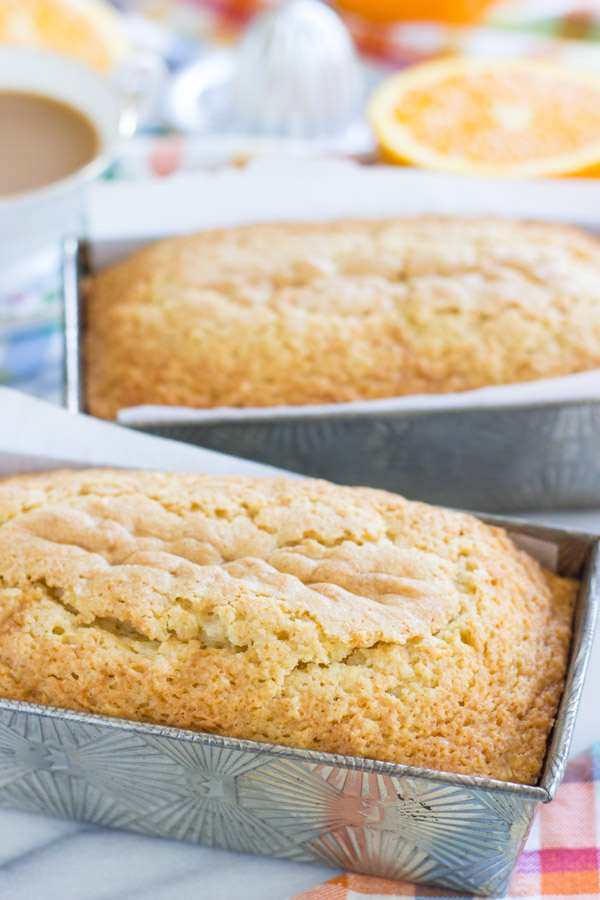 Either way, doesn't matter. This is far better than either version, old Starbuck's loaf cake recipe, or new one.
I love orange with cardamom, and cardamom might be my favorite spice of all time. It's warm and spicy and sweet, all at the same time. And orange with honey is tremendous. The three together are a splendid trifecta.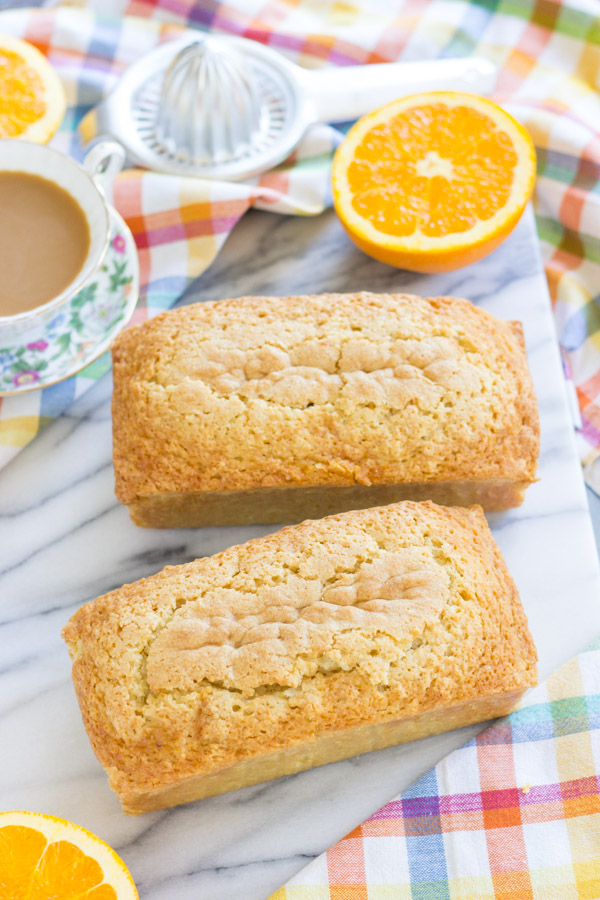 This loaf cake is moist to the point of sticky, and it has golden, crispy edges. They kind of crumble and shatter when you cut the cake, and that's what I love because you know they are sugary and crusty.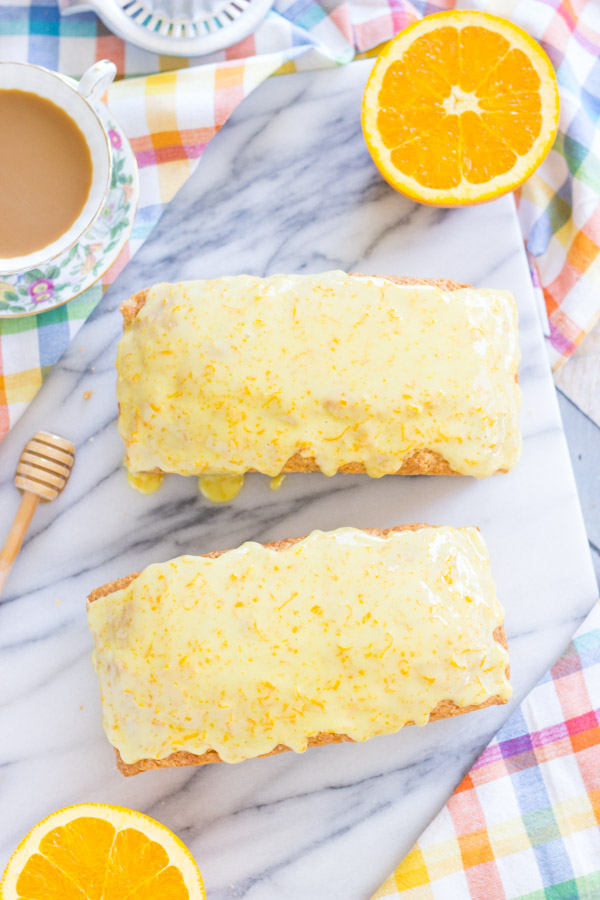 The glaze. It is insane how good it is. It's so orangey and flavorful, and the honey gives it extra sweetness and more of that 'sticky' quality. Plus, orange and honey, I mean, c'mon. Those flavors are meant to be combined.
I want to bottle up that glaze separately so I always have it around.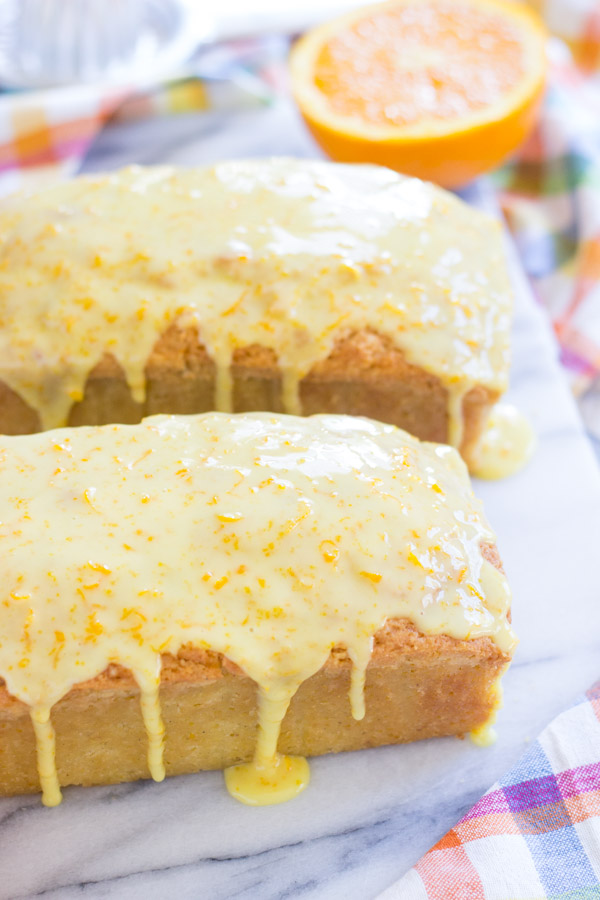 Okay, that plate with 3 slices stacked high…  I demolished it in embarrassing fashion about .02 seconds after I finished taking the pictures. And it took me .02 seconds to eat it. Three slices of loaf cake gone from the world in .04 seconds.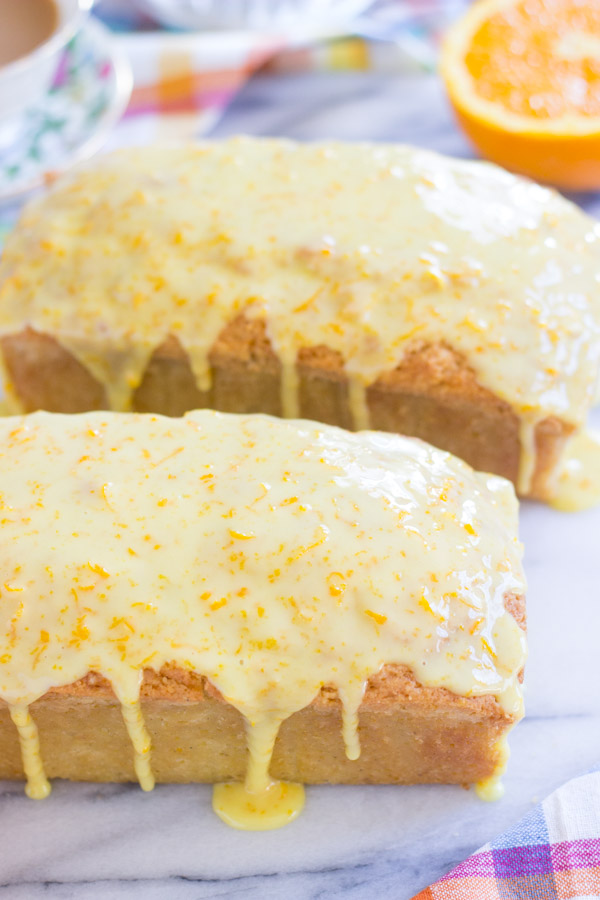 We ate a loaf, and I threw one in the freezer. And when I wanted more, I wanted it so desperately that I ate it FROZEN. How sad is that?
But that tells you how AWESOME this recipe is.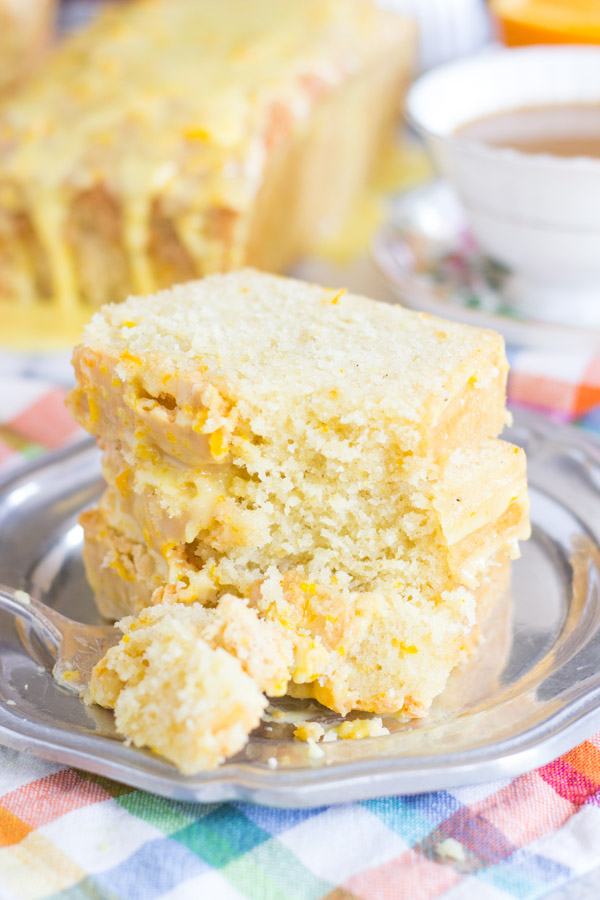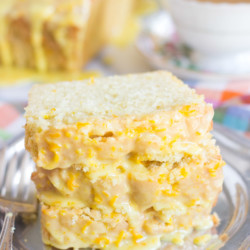 Orange Cardamom Loaf Cakes with Orange-Honey Glaze
Sticky, sweet, and warm, spicy fresh orange loaf cakes, drenched in orange-honey glaze!
Ingredients
For Orange Cardamom Loaf Cakes:
3

c.

all-purpose flour

1

tsp.

salt

1 1/2

tsp.

baking powder

1-1/4

tsp.

cardamom

2 1/2

c.

sugar

1 1/2

c.

whole milk

1

c.

vegetable oil

3

large eggs

zest of 1 large orange

about 2 tbsp.

2

tsp.

orange extract

2

tsp.

vanilla
For Orange-Honey Glaze:
zest of 1 large orange

about 2 tbsp.

juice of 1/2 orange

about 1/4 cup

3

tbsp.

honey

3

c.

powdered sugar
Instructions
For Orange Cardamom Loaf Cakes:
In a medium bowl, combine flour, salt, baking powder, and cardamom.

In a large bowl, whisk together sugar, milk, oil, eggs, orange zest, orange extract, and vanilla.

Add the dry ingredients to the wet ingredients, stirring until just combined.

Divide batter evenly between two well-greased or parchment paper-lined 8x4-inch loaf pans. (The loaves are sticky, so I prefer parchment paper, so they lift right out after cooling.)

Bake at 350 degrees for 50-60 minutes, or until edges are golden brown, and a toothpick inserted near the center comes out clean.

Cool in pans for 15 minutes before removing to wire racks to cool completely.

Meanwhile, prepare glaze.
For Orange-Honey Glaze:
Whisk together glaze ingredients, adding a little water if needed to achieve desired consistency.

Spread cakes with orange-honey glaze. Cut and serve.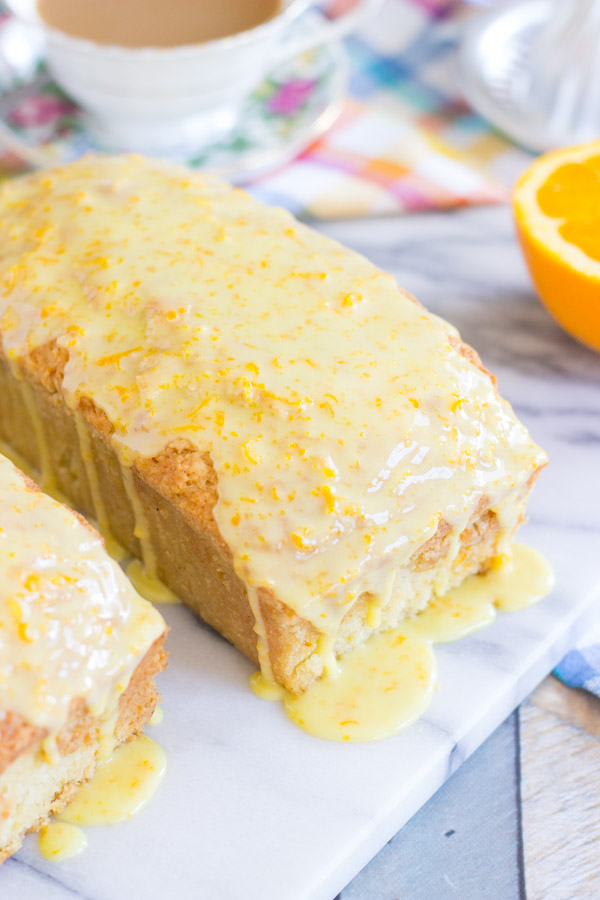 You may also like: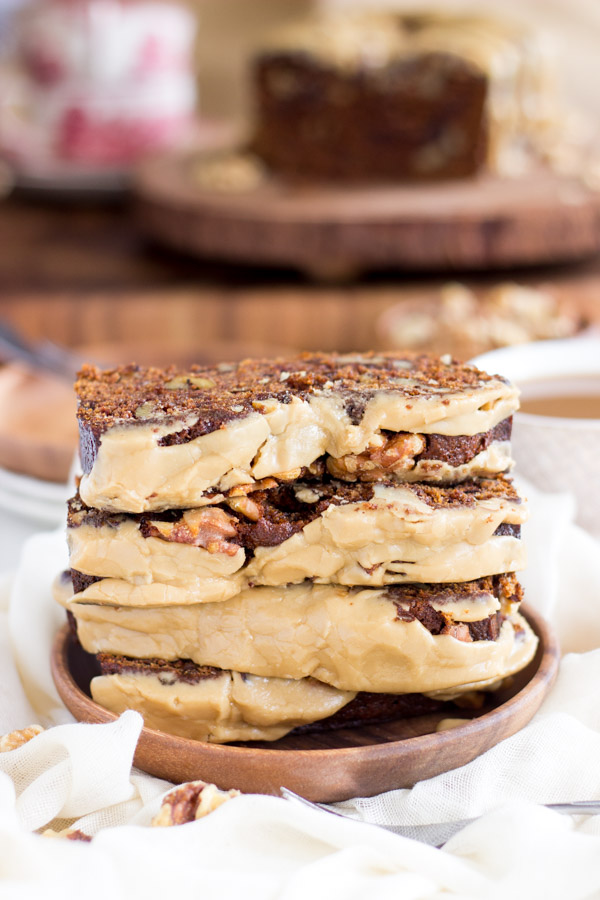 Coconut Pineapple Sweet Potato Bread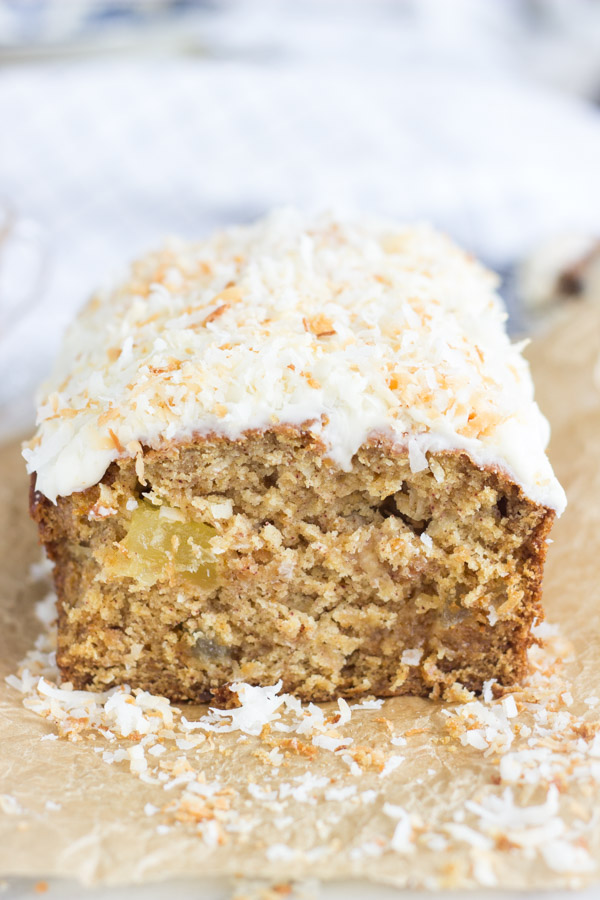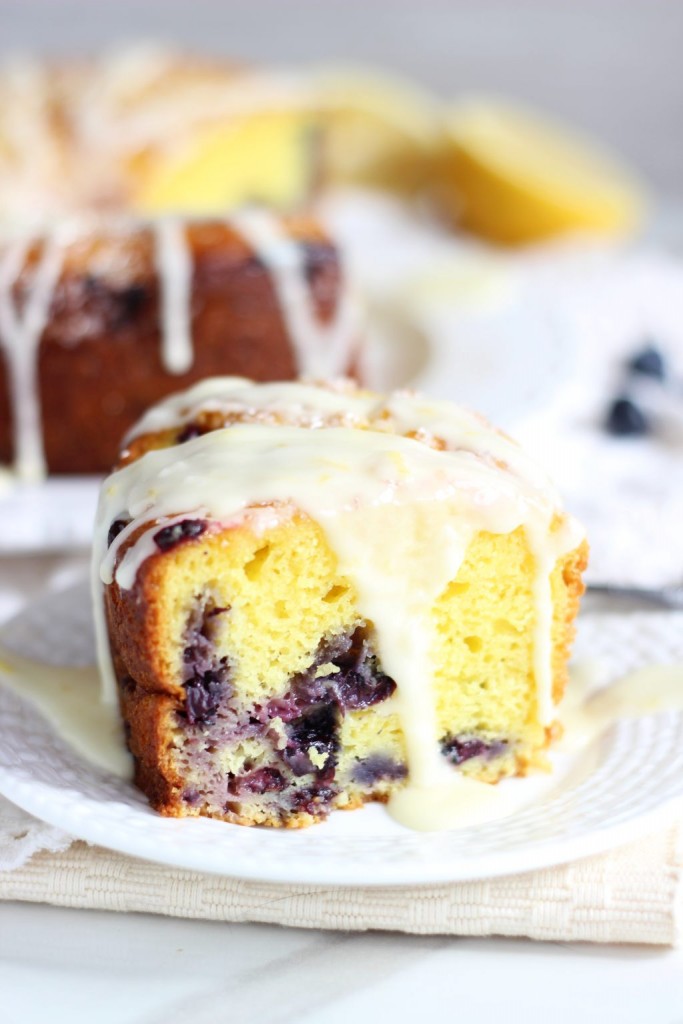 Pumpkin Apple Walnut Streusel Muffins