A curated collection of some of my favorite Lemon Blueberry Recipes! From cakes, pies, ice cream, parfaits, muffins, bread, and even donuts, this list of heavenly Lemon Blueberry Recipes includes a little of everything!
Follow along on Pinterest to easily view all the blog recipes!
I totally meant to post this round-up of Lemon Blueberry Recipes earlier in the summer. Anymore, it actually feels like summer is entirely over! I've seen so many fall recipes already, and I think everyone is ready to change seasons. Let's consider this list of Lemon Blueberry Recipes to be a summer sendoff!
Lemon and blueberry together is one of my favorite pairings of life. I adore the combo of the two, and I start to craving it pretty hard in the springtime. When I compile a list of summertime recipes I'd like to make, about half of them are Lemon Blueberry Recipes! It's just a duo that I really gravitate towards. What about you?
I searched high and low to put together what I truly feel are the BEST Lemon Blueberry Recipes you can find. This round-up of Lemon Blueberry Recipes includes everything from brunch to dessert – bread, rolls, muffins, donuts, pies, parfaits, ice cream, cakes, cookies, bread… you name it. But I really vetted the recipes in this collection so that these are the cream of the crop! I hope you enjoy this amazing list of 23 Heavenly Lemon Blueberry Recipes!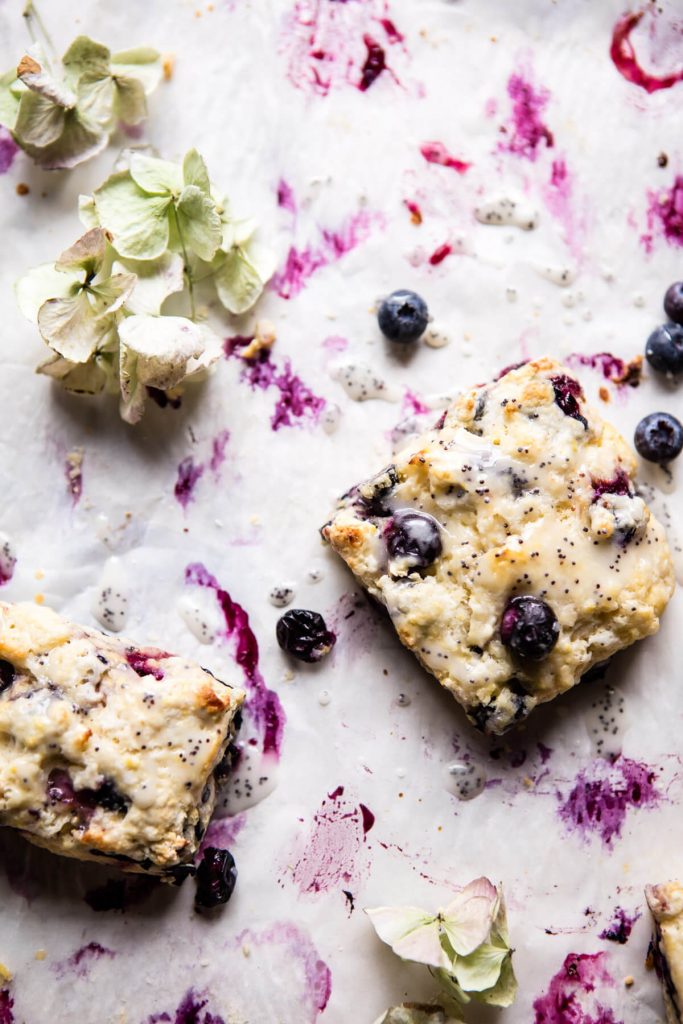 Lemon Blueberry Poppy Seed Scones: I know I don't need to tell you how much I love a good scone, and did you ever see a prettier one?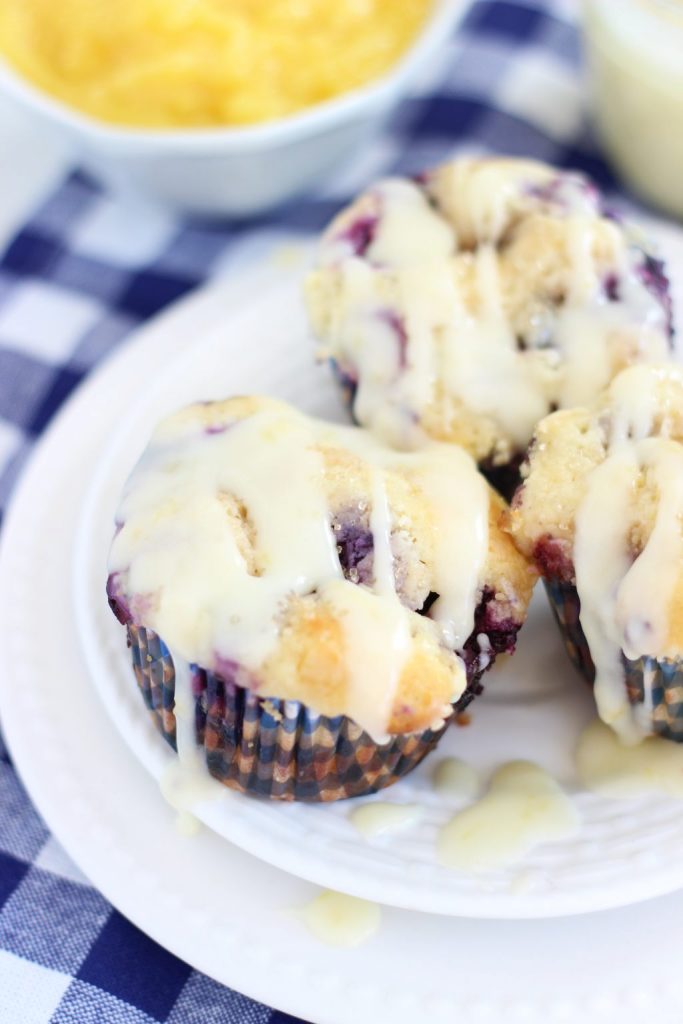 Lemon Blueberry Cheesecake Muffins with Lemon Glaze: Not your ordinary blueberry muffin! Infused with lemon zest, drenched in lemon glaze, and with a ribbon of cheesecake through the middle!! These are perfection.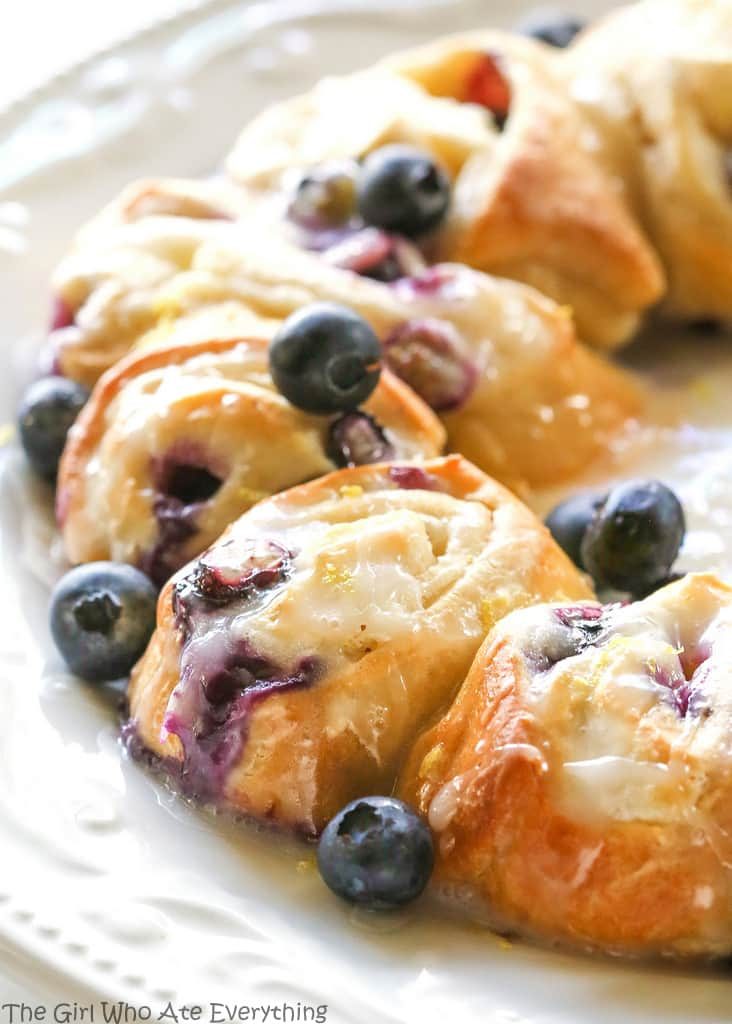 Lemon Blueberry Crescent Ring: This is how we brunch. And it uses a short-cut on the dough, so this recipe is a cinch!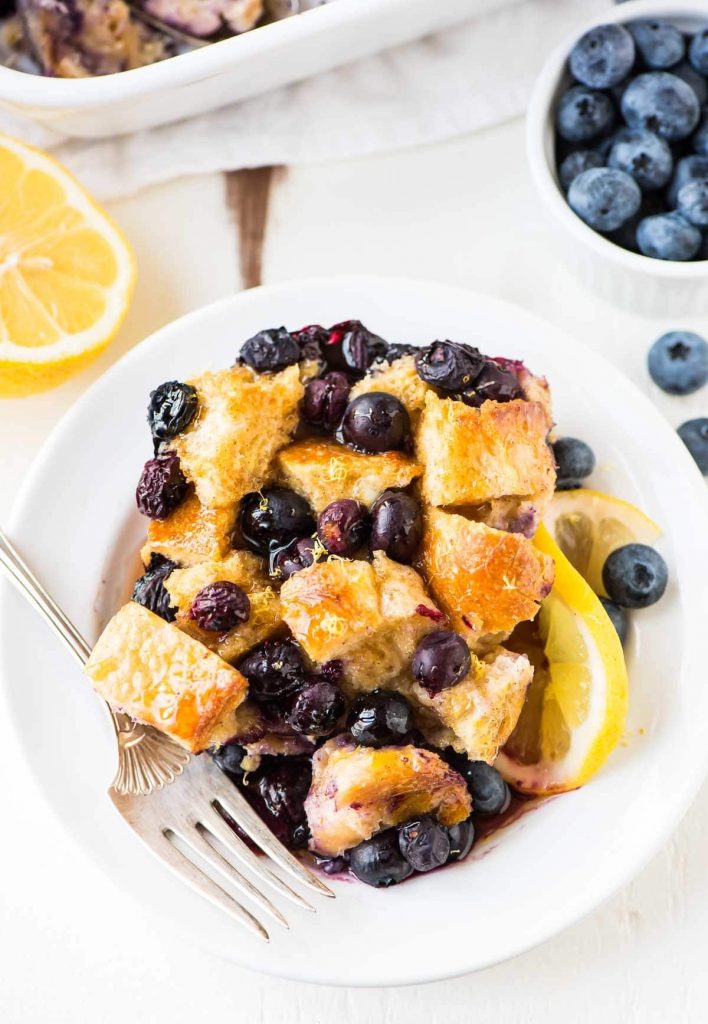 Lemon Blueberry French Toast Casserole: And this is also how we brunch. It's actually healthy & light too, so we can eat the whole casserole and that's acceptable! Thank goodness because I might've even if it wasn't on the lighter side!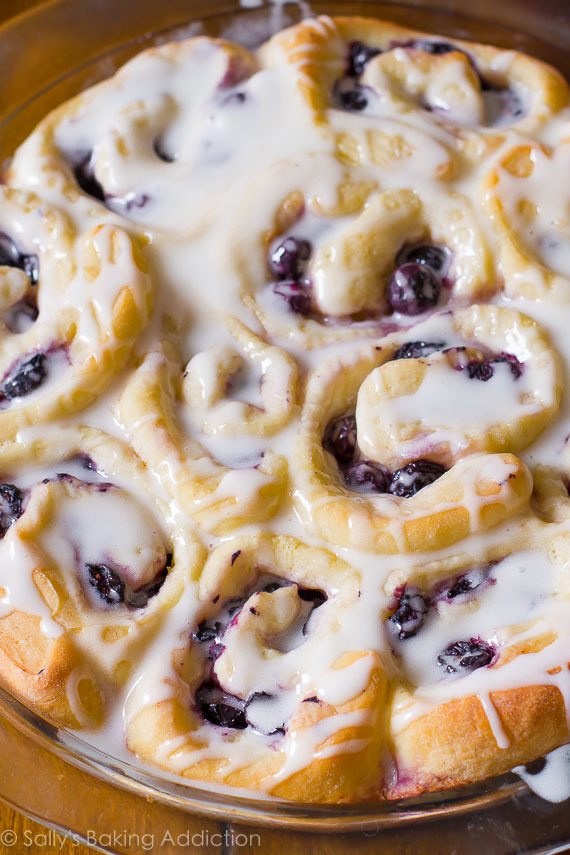 Lemon Blueberry Sweet Rolls: Goooosh, they look so soft and puffy. I love a perfect sweet roll, and I love that these feature a favorite flavor combo.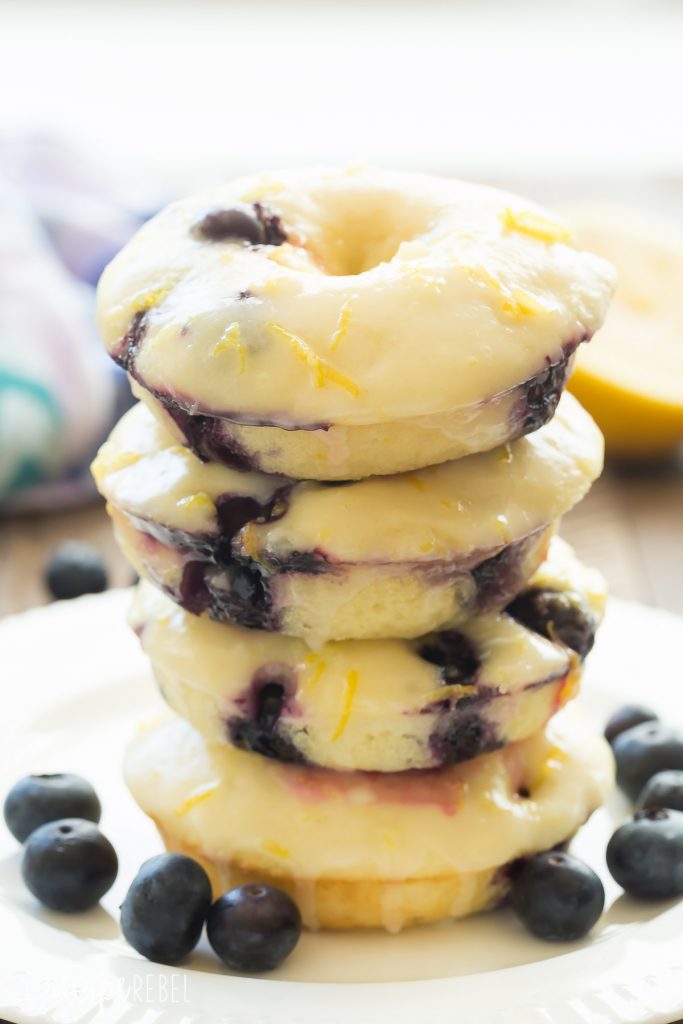 Baked Lemon Blueberry Doughnuts: I swear, this is the most incredible stack of donuts I've ever seen. Aren't they glorious? I'm head over heels for this recipe.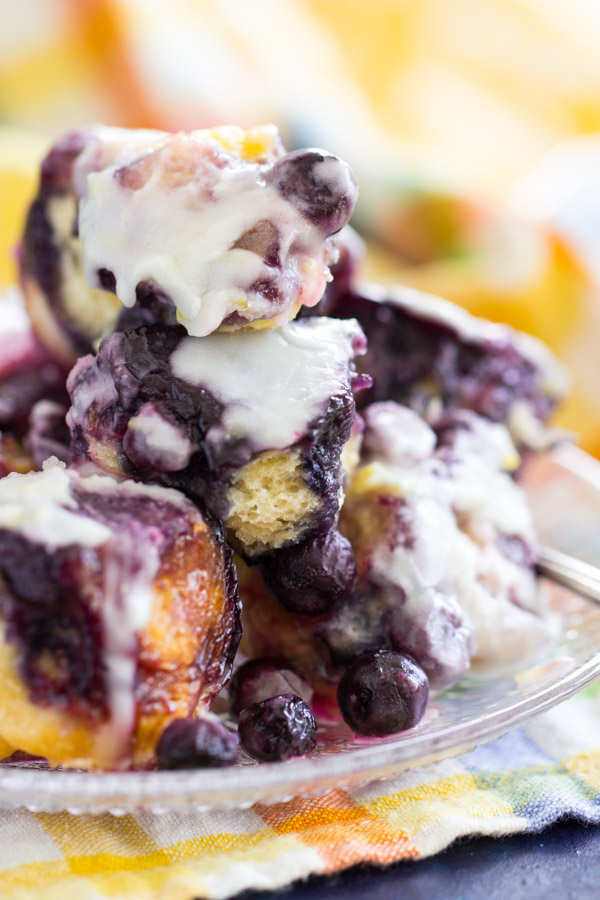 Lemon Blueberry Pull-Apart Bread recipe: Soooo smothered in berries that this entire bread turned purple! And absolutely drenched in tangy, fresh lemon glaze. This recipe is easy-peasy and preps in no time!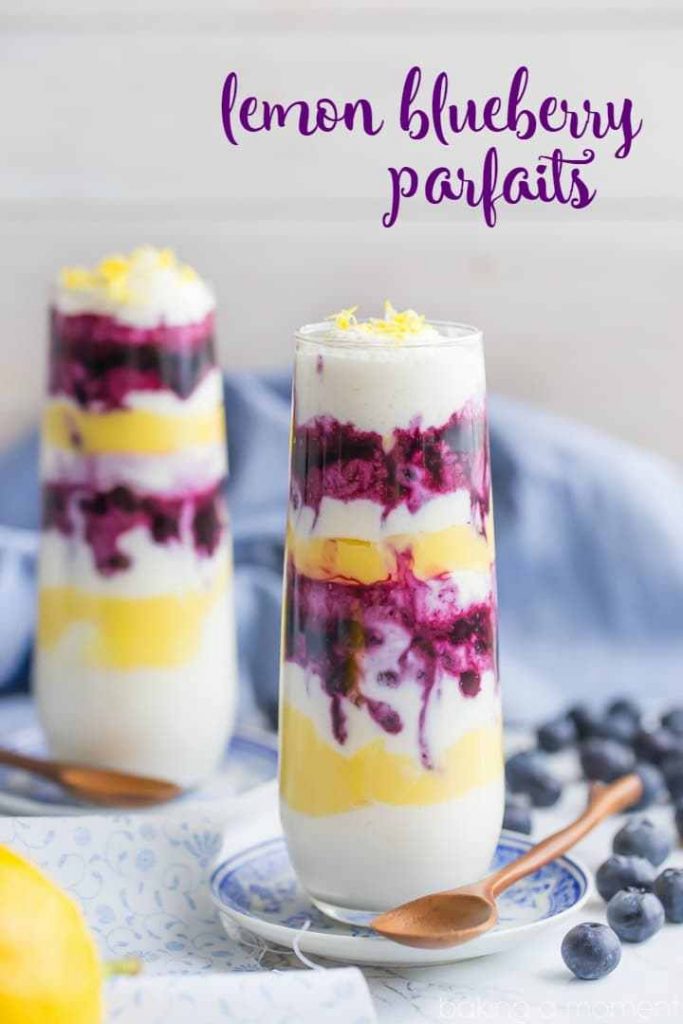 Lemon Blueberry Parfaits: Homemade, quick blueberry sauce, lemon curd, and whipped cream. Gorgeous!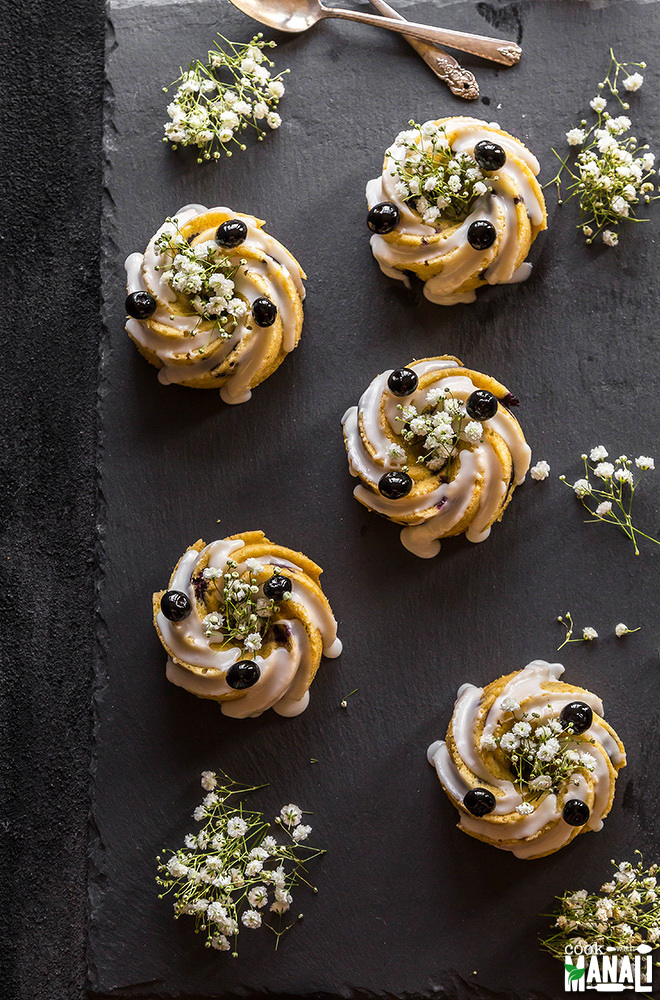 Lemon Blueberry Tea Cakes: These are so delicate and pretty that I'd almost hate to bite into them. Almost. I'd totally devour these in .02 seconds.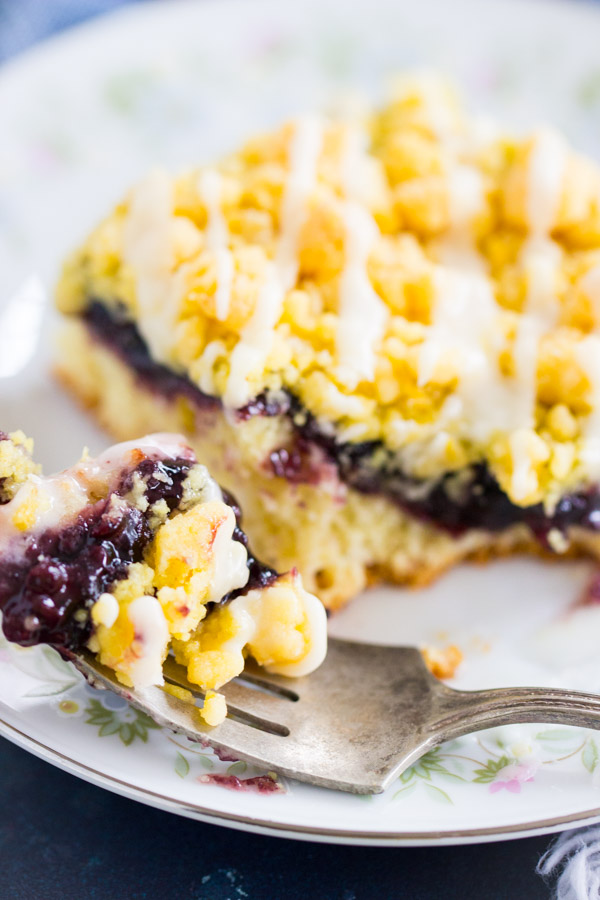 Lemon Blueberry Crumb Bars: These are straight-up amazing. Super lemony, loaded with blueberry pie filling, topped with a smattering of lemon streusel, and a boatload of fresh lemon glaze. They're so tender, soft, and ooey-gooey.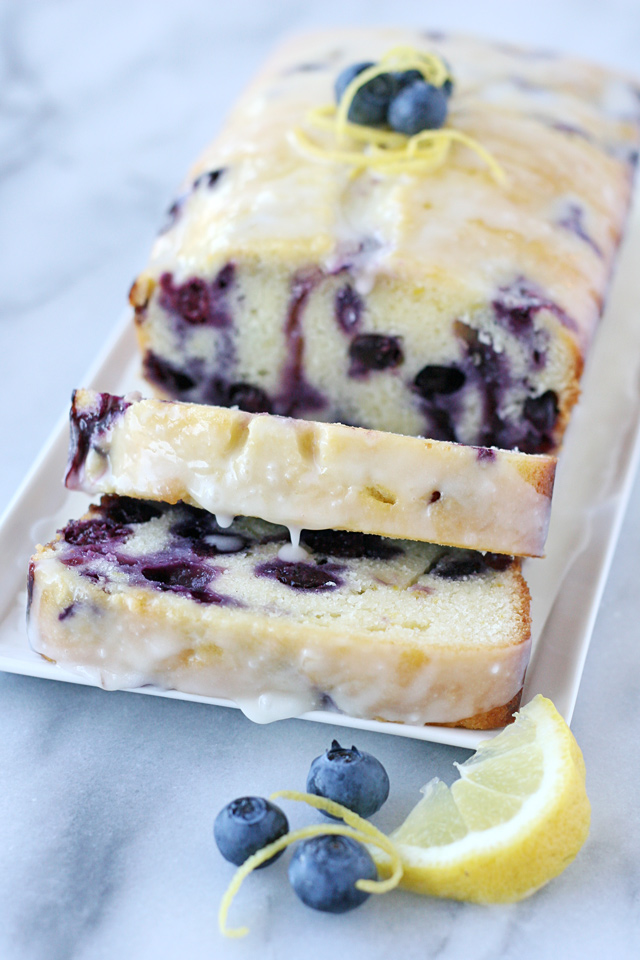 Lemon Blueberry Bread: I've always meant to make my own version of Lemon Blueberry Bread, but this rendition is so exceptional that there really is no need. It's a stunning loaf!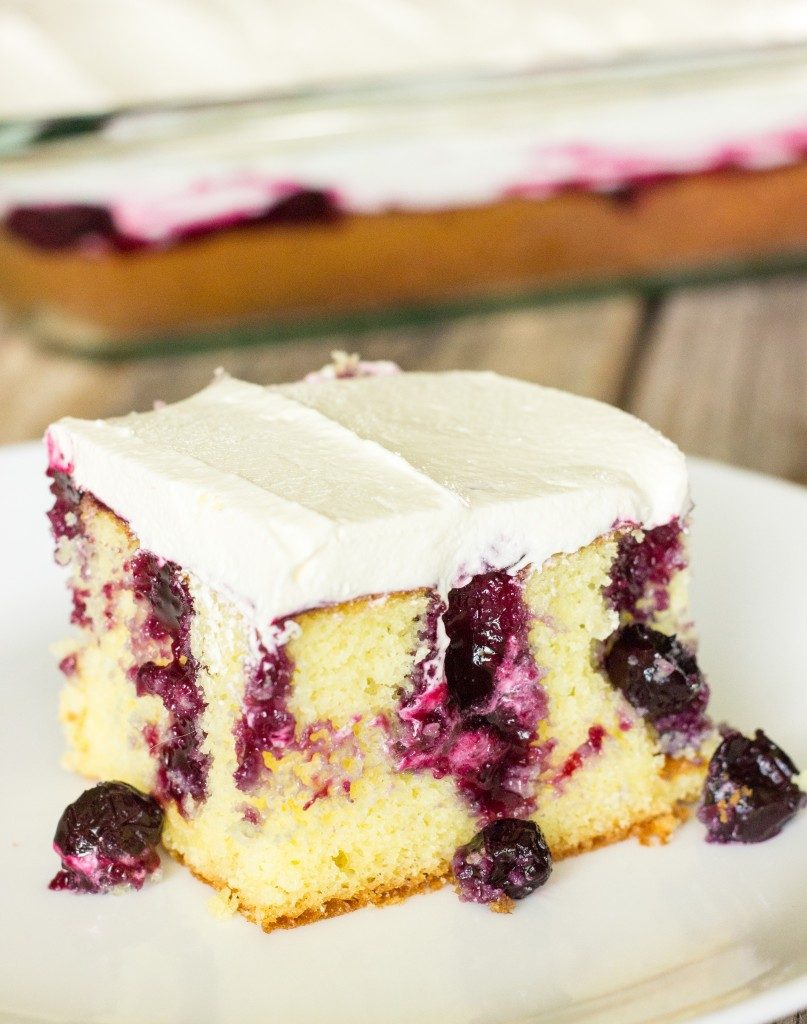 Lemon Blueberry Poke Cake: I really wish I'd thought of this, but thankful that someone else did. This is my kind of poke cake.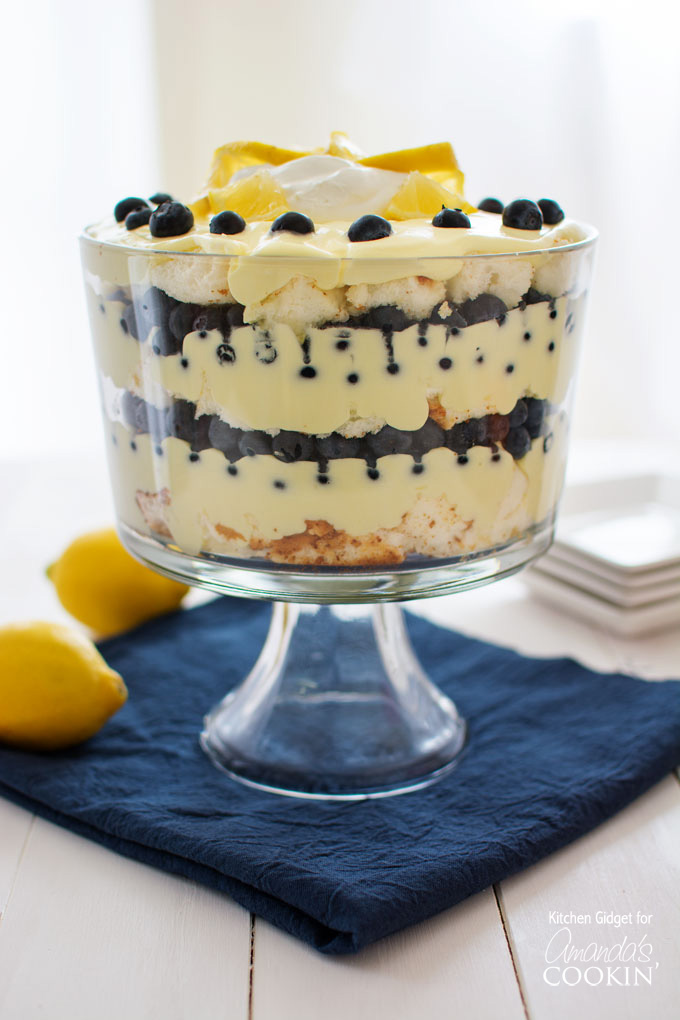 Lemon Blueberry Trifle: Fresh juicy blueberries, lemon pudding, angel food cake. What dreams are made of, pretty much.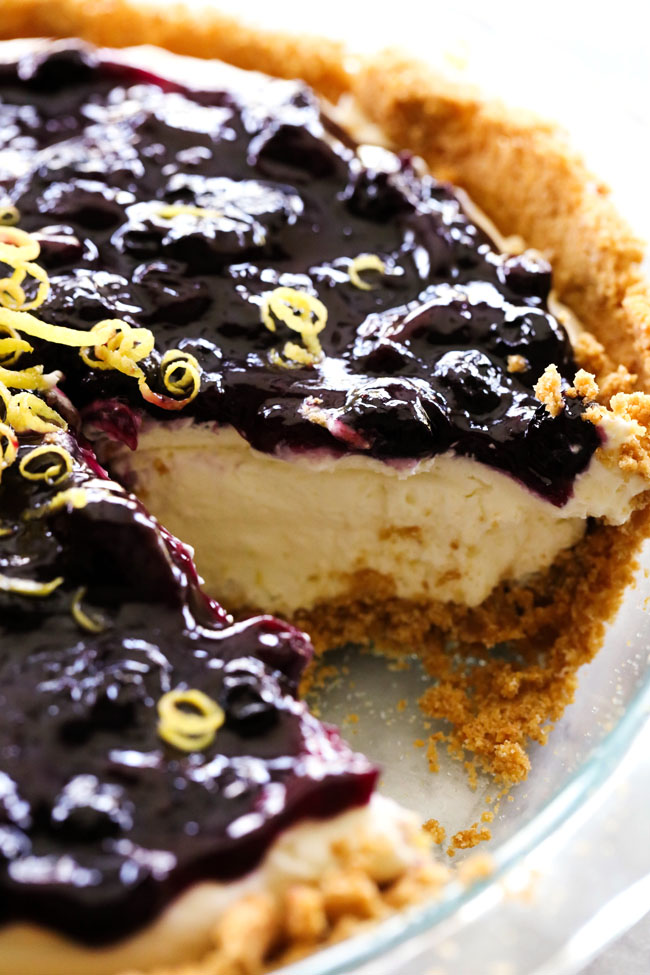 Lemon Blueberry Cream Pie: This pie looks unbelievably luscious. It would be impossible to resist just a slice!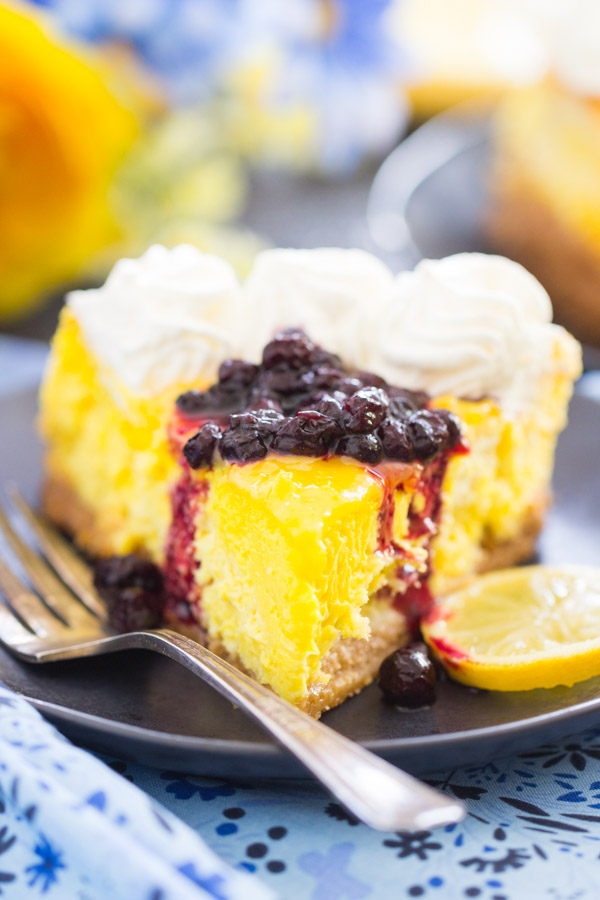 Lemon Blueberry Cheesecake: This is the kind of dessert that disappears in less than 24 hours in my house. With Lemon Oreo crust, lemon-swirled cheesecake, lemon curd, and quick, homemade blueberry compote, it is nothing short of remarkable!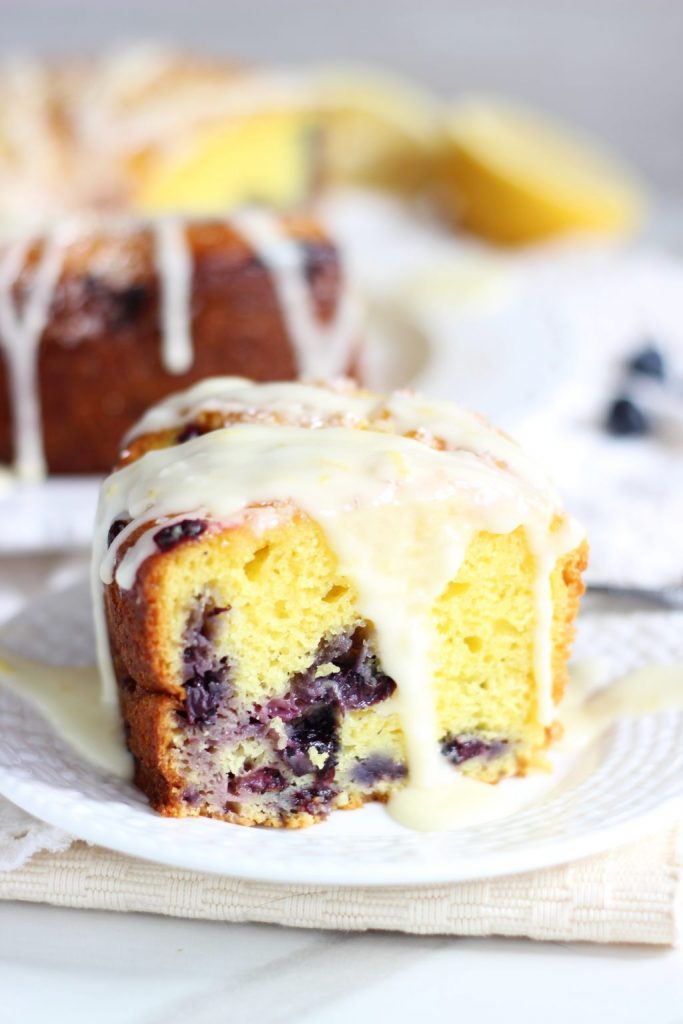 Lemon Blueberry Bundt Cake with Lemon Glaze: This recipe is SO easy, only requires a few ingredients, and it's always met with rave reviews!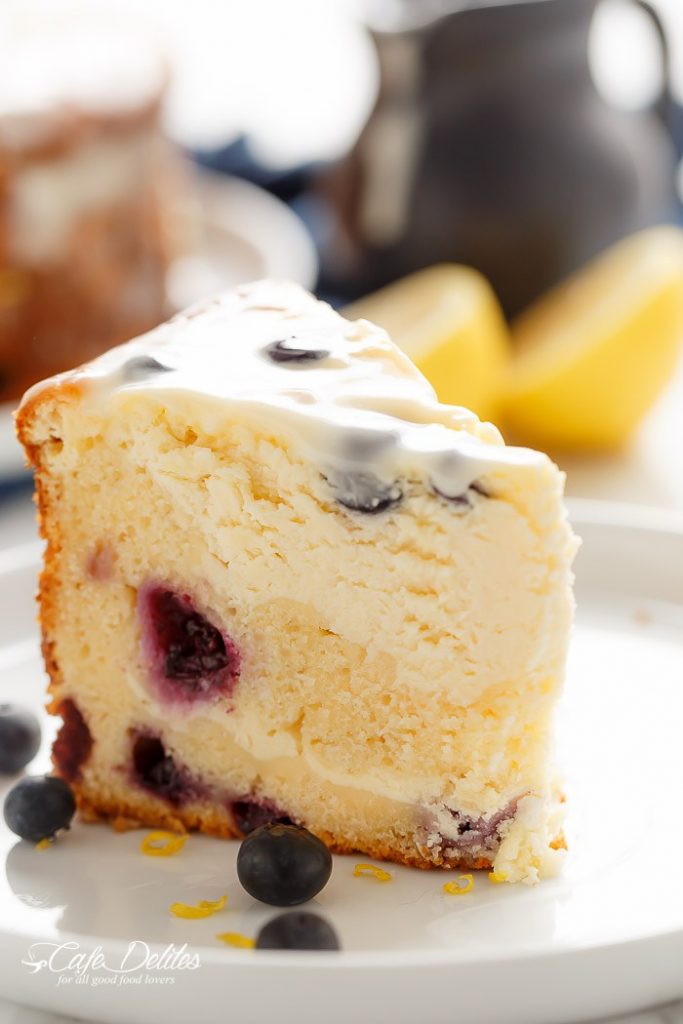 Lemon Blueberry Cheesecake Cake: The best of everything.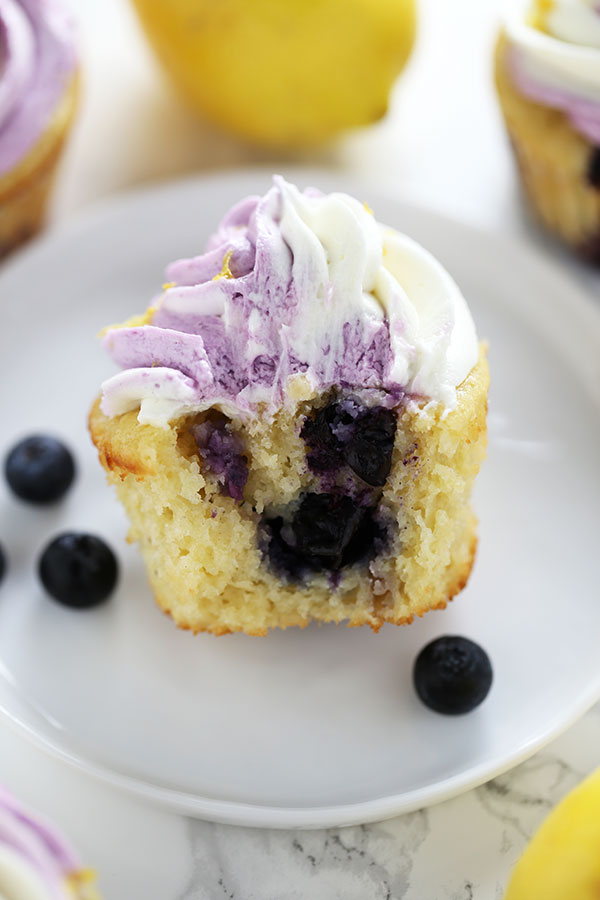 Lemon Blueberry Cupcakes: I'm completely lost in those frosting swirls! And these cupcakes looks so moist!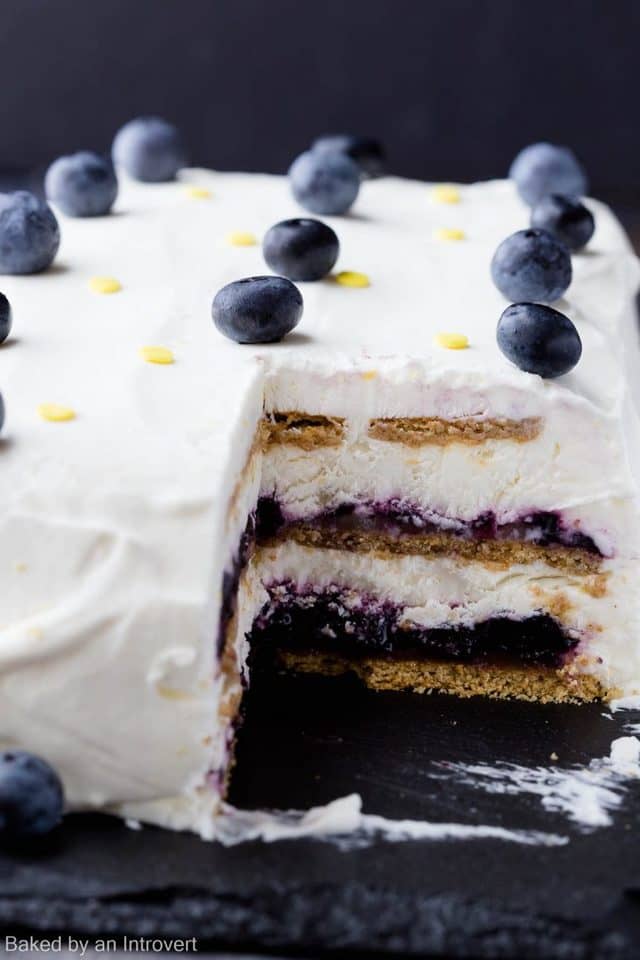 Lemon Blueberry Icebox Cake: I love an old-fashioned, simple icebox cake, and this features such dreamy flavors, of course!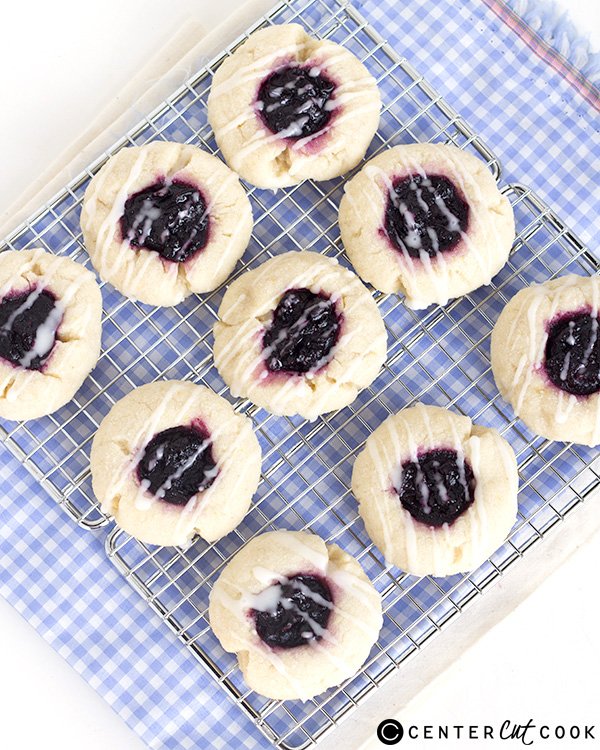 Lemon Blueberry Thumbprint Cookies: Buttery lemon shortbread + blueberry jam + lemon glaze = cookie heaven. Period.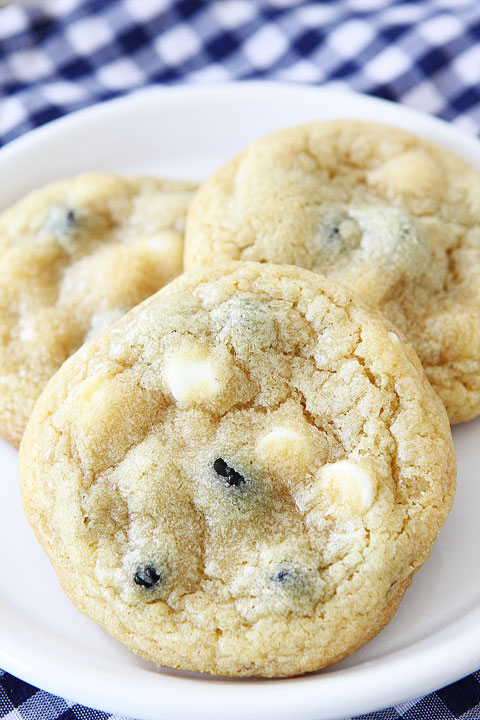 Lemon Blueberry Pudding Cookies: I'm obsessed with pudding cookies. They're ridiculously soft and chewy, and a breeze to make. What a fabulous idea to feature lemon and dried blueberries!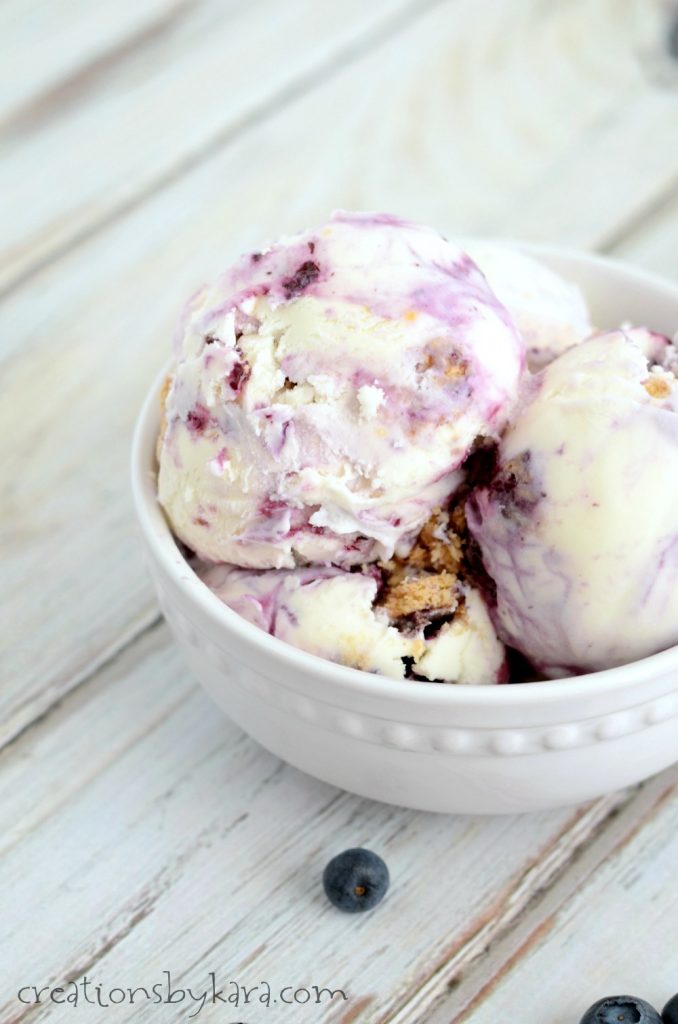 Lemon Blueberry Cheesecake Ice Cream: Just give me a spoon!!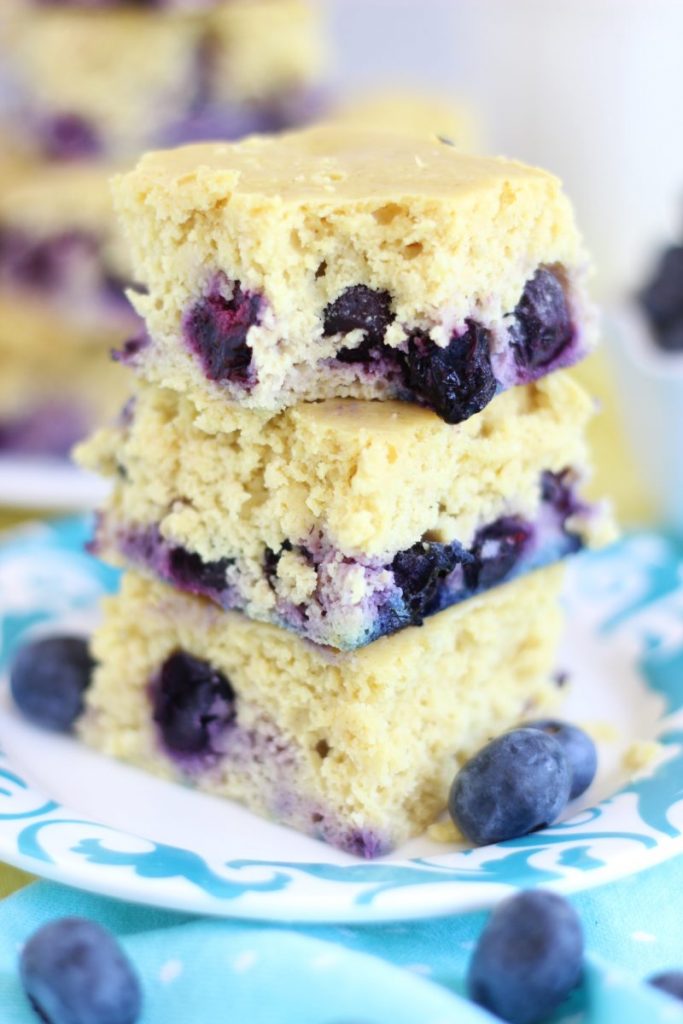 Lemon Blueberry Protein Bars: And one healthy recipe. You would never know these are low-fat and high in protein. They're so soft, moist, and ultra-lemony! Plump, juicy blueberries, for the win.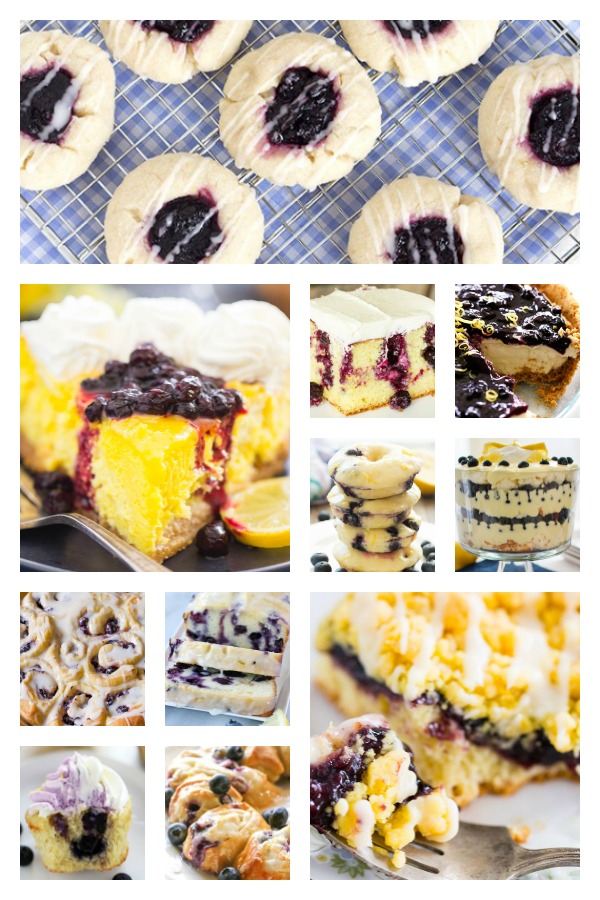 I hope you enjoy this amazing collection of 23 Heavenly Lemon Blueberry Recipes!