Classic Fudge Puddles, made over with white chocolate! A soft, chewy, peanut butter cookie cup, filled to the brim with a simple  white chocolate fudge! These White Chocolate Fudge Puddles are addictive and irresistible.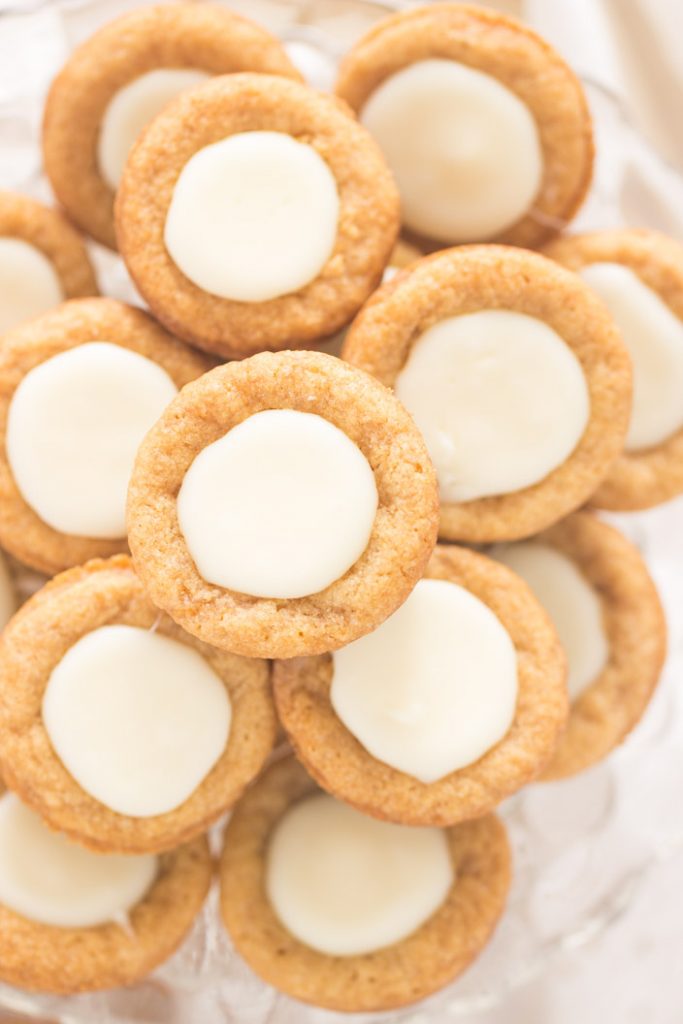 Have you had Fudge Puddles?? I now know that Fudge Puddles are a classic cookie to many people, but I only learned of their existence about a year ago, believe it or not. In all my years of baking, I've never seen or heard of Fudge Puddles. Are you familiar with them?
Before I even made regular Fudge Puddles though, I had to make these White Chocolate Fudge Puddles. I will always prefer white chocolate with peanut butter.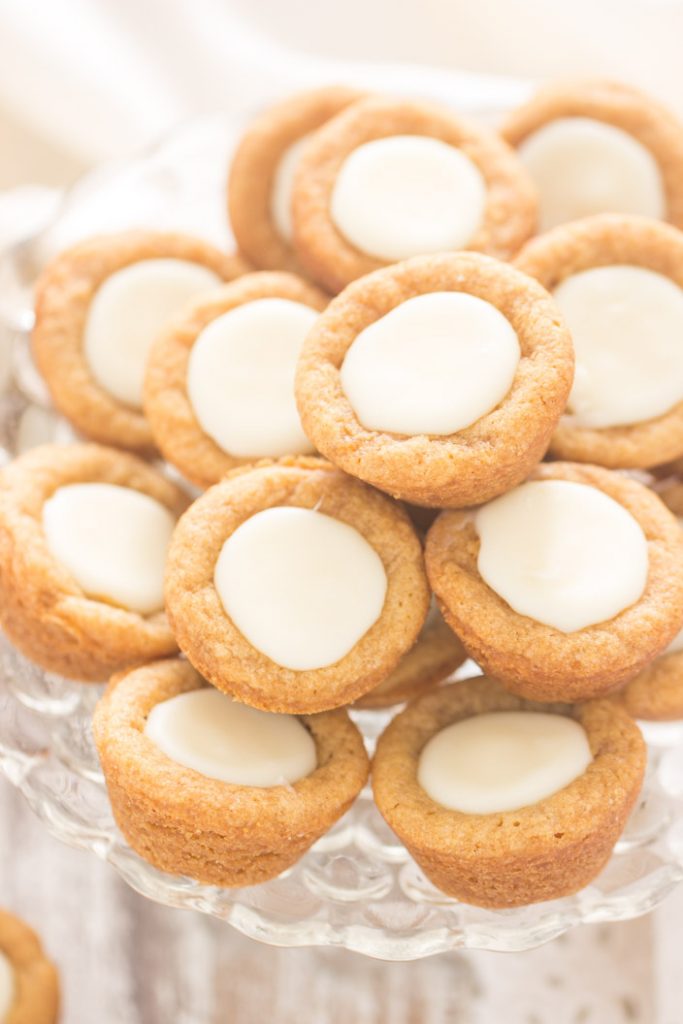 A friend of mine from high school (who, incidentally, was my boyfriend for part of junior year, and we went to prom together!) sent me a message on Instagram with a picture of what looked like peanut butter cookie cups with chocolate in the center. Naturally, my jaw dropped. I was like: what the heck are those beautiful gems of amazingness? I wrote something along those lines anyway.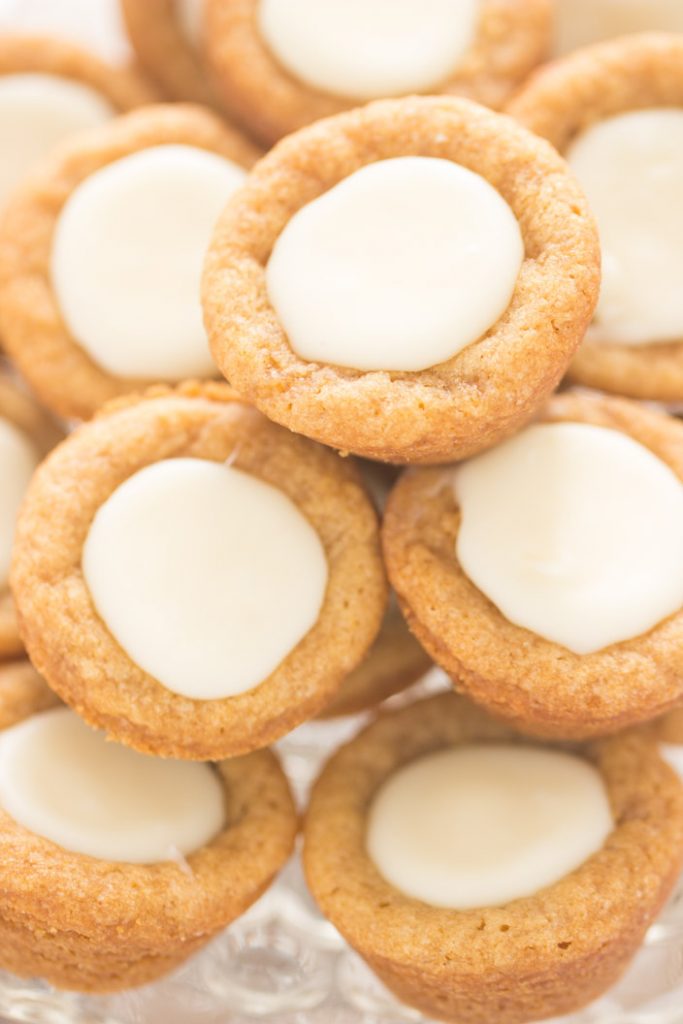 He wrote back to tell me that they were Fudge Puddles, and that his family makes them every Christmas. This is what my life has been missing. I totally needed to know about these, and I'm so grateful he informed me.
I had to do what I do with every recipe that involves chocolate and peanut butter, and I substituted white chocolate. I'm sure you saw this coming. Like, remember these White Chocolate Buckeyes, for example?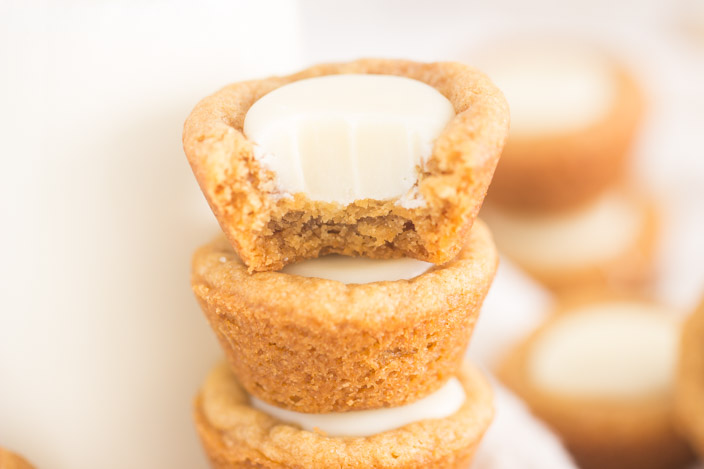 These White Chocolate Fudge Puddles are delightful. They feature a soft, chewy, peanut butter cookie cup, that's super buttery, peanut buttery, and very soft and moist! The filing is basically a quick fudge. Combine sweetened condensed milk and white chocolate chips, microwave til smooth, and it makes a super fast and simple fudge!
Dollop it into the center of the cookie cups for a smooth, velvety, white chocolate fudgy center. This White Chocolate Fudge Puddles recipe is awesome, and puts a little different spin on classic Fudge Puddles! If you're like me, and you're a big fan of white chocolate and peanut butter together, these White Chocolate Fudge Puddles are must-try. 🙂