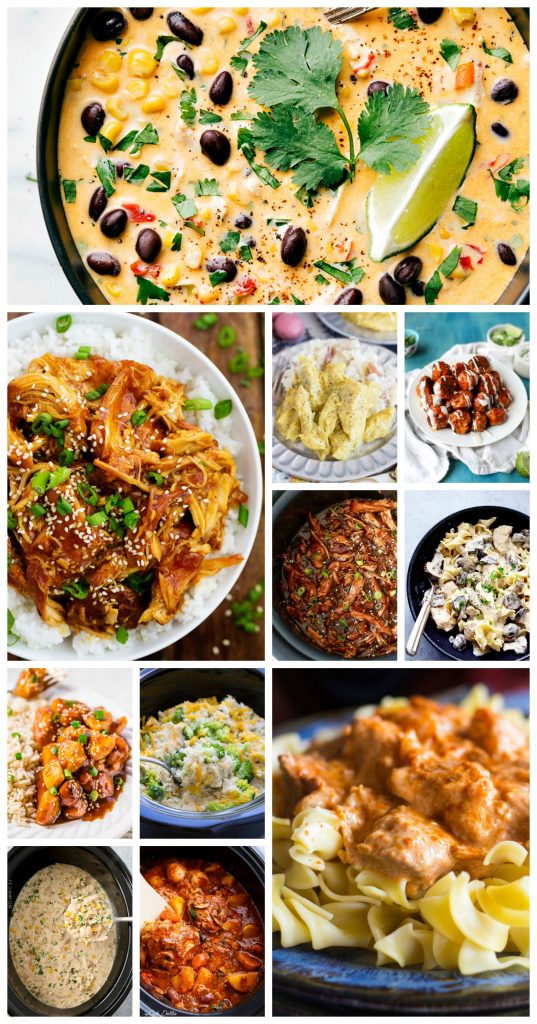 This was my January plan – pull together the BEST comfort foods for winter in a couple round-up posts. A few weeks ago, I shared this collection of 7 Simple Soup Recipes to Keep You Warm & Cozy. Today I'm sharing 25 Best Crock-Pot Chicken Recipes.
A few of mine, and a slew of blogger friends' recipes!
I must admit, ever since we got an Instant Pot, we use it as much or more than our slow-cooker. I still LOVE my slow-cooker, but we do reach for the Instant Pot quite a lot. Many of these would be just as easy to make in the Instant Pot though, you'd just reduce the cooking time. That's what we do… make slow-cooker recipes in the Instant Pot, but it takes a fraction.
Either way, this collection of 25 Best Crock-Pot Chicken Recipes is full of variety. Many types of cuisines, and many types of dishes. Soups, casseroles, and everything in-between. Asian fare, classic American dishes, and some in-betweeners. They're all hearty, filling, and soul-warming. This list is what will get you through the next few months of winter!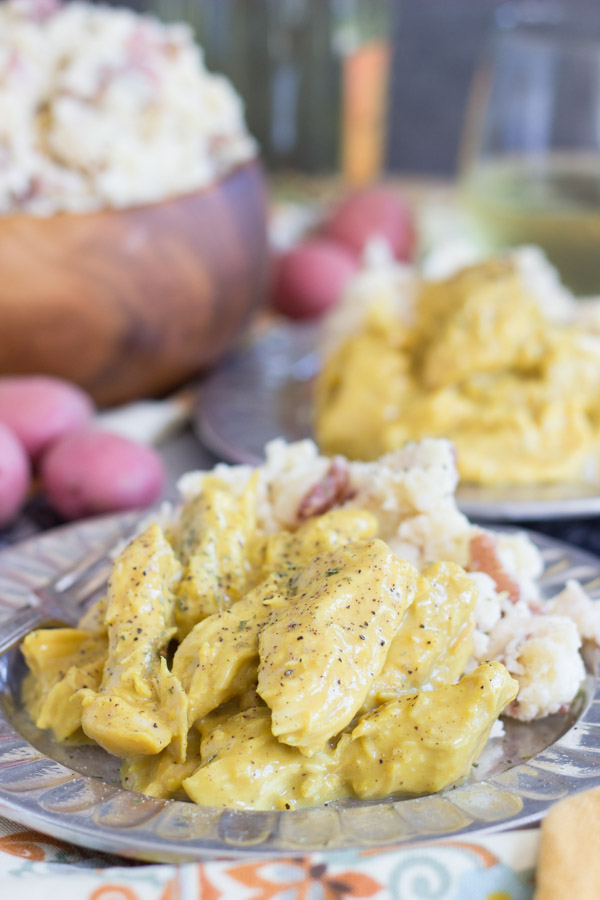 Slow-Cooker Honey Mustard Chicken: One of my most frequently made slow-cooker recipes. Only requires a few ingredients, and this chicken is so tasty and flavorful. The sauce is smashing.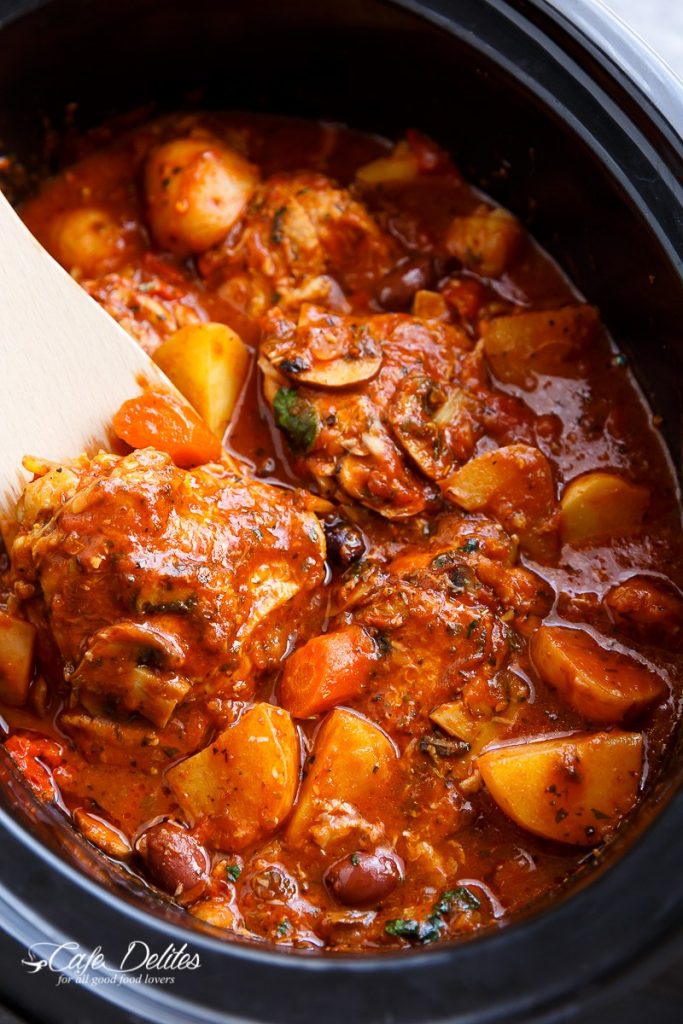 Slow-Cooker Chicken Cacciatore: A classic! Made even easier with a crock-pot. The sauce is gorgeous – not a word I usually use to describe a savory sauce, but it IS gorgeous.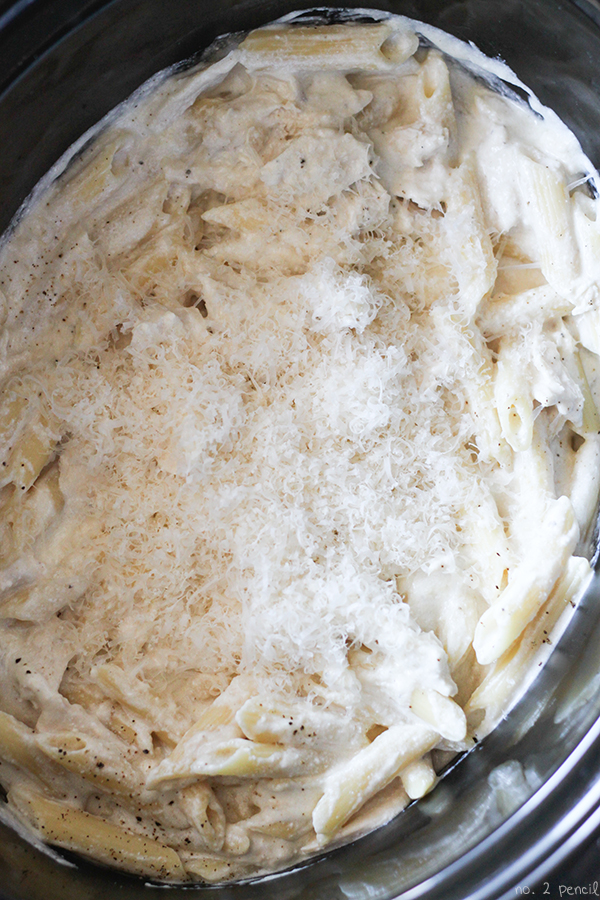 Slow-Cooker Chicken Alfredo: So creamy and gooey. Holy-moly amazing.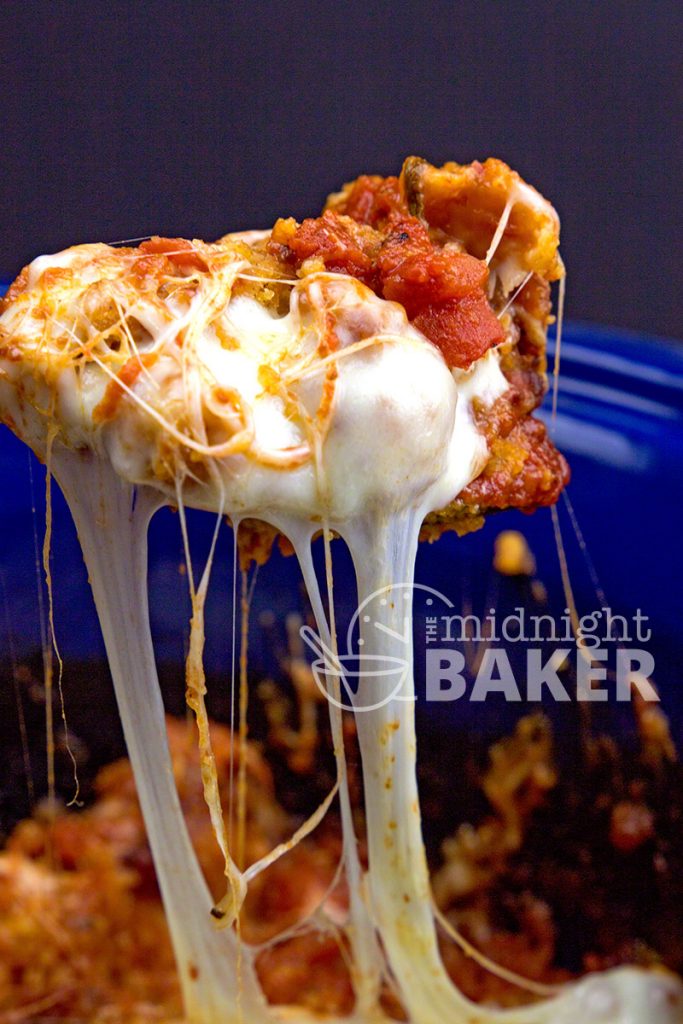 Slow-Cooker Chicken Parmesan: The sauce and cheese are irresistible!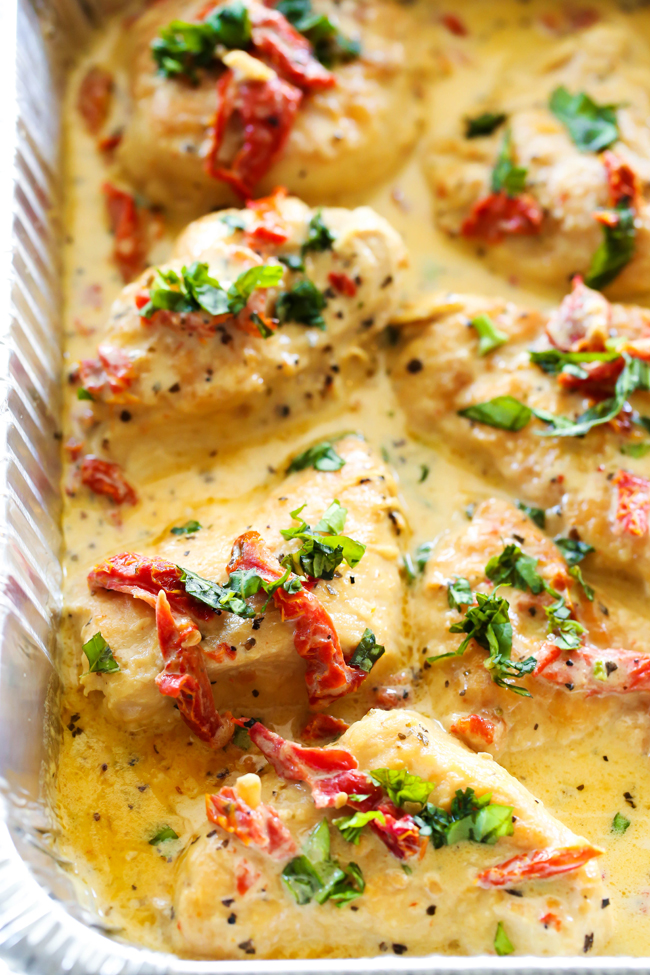 Slow-Cooker Creamy Sun-Dried Tomato Chicken: I hear that sun-dried tomatoes are passe, but I'm still very into them, and I'm VERY into this creamy sauce.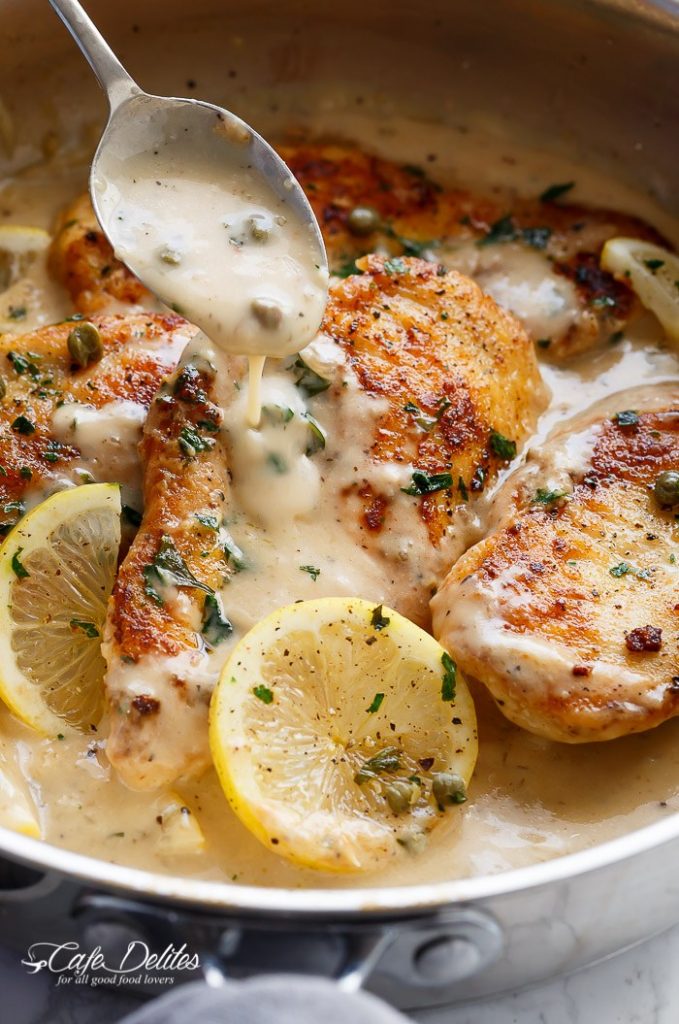 Creamy Lemon Parmesan Chicken Piccata: I love a tangy, citrus-y chicken recipe!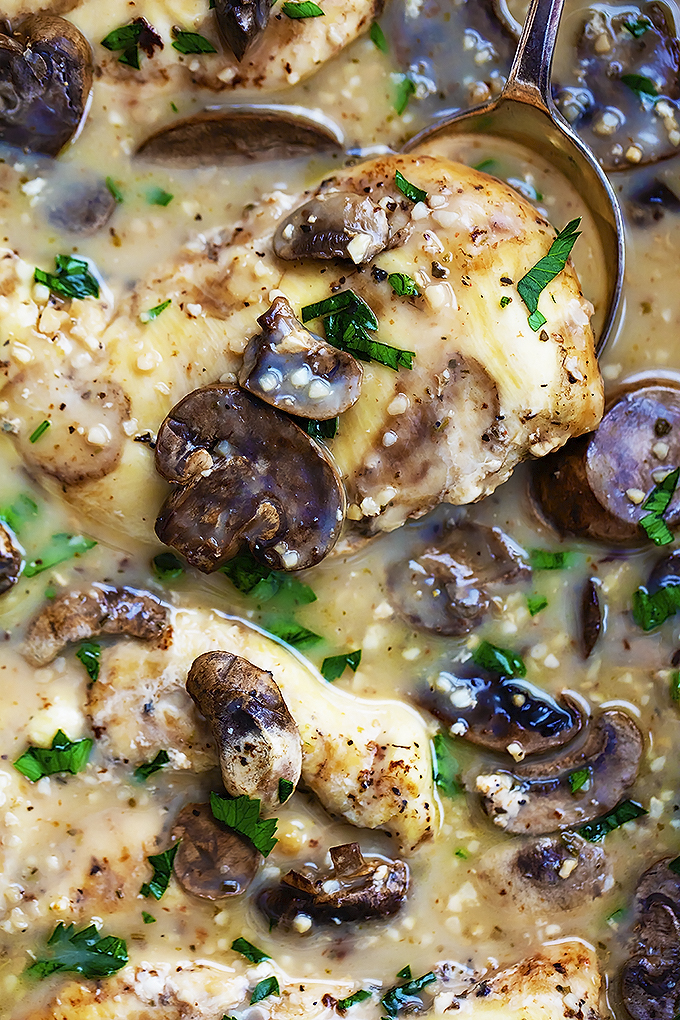 Slow-Cooker Chicken Marsala: Absolutely stunning.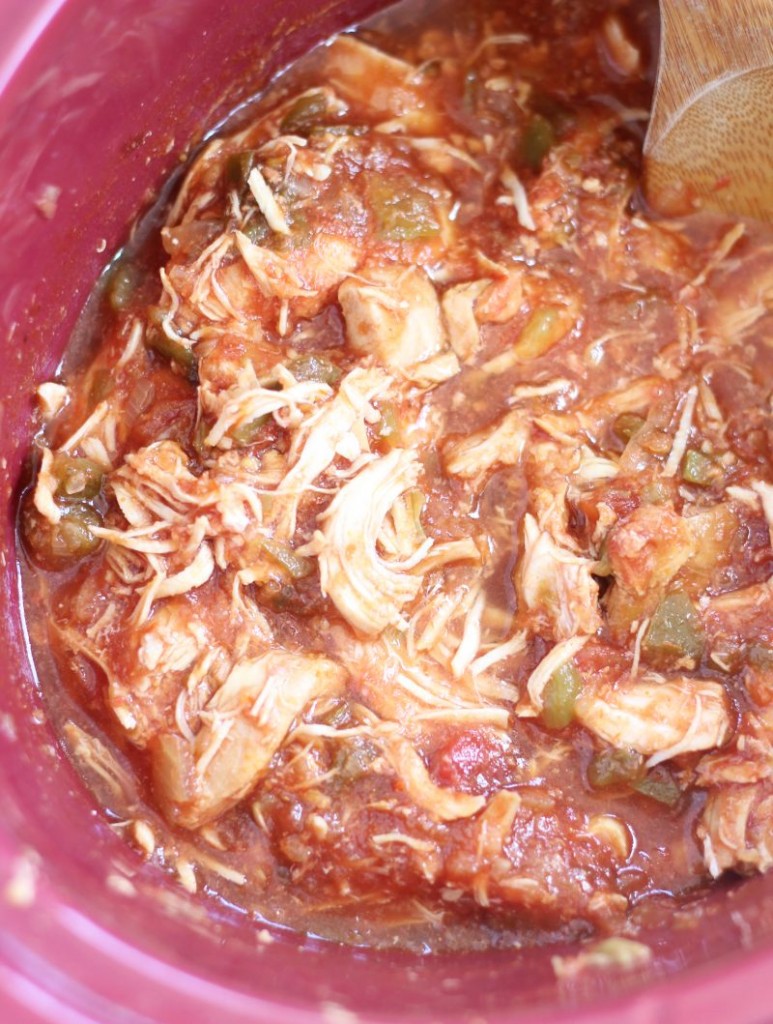 Slow-Cooker Salsa Chicken in these Salsa Chicken Fajitas: A super short ingredient list, and they're all easy to find. This is one of the simplest recipes in my repertoire, but big on flavor and versatility.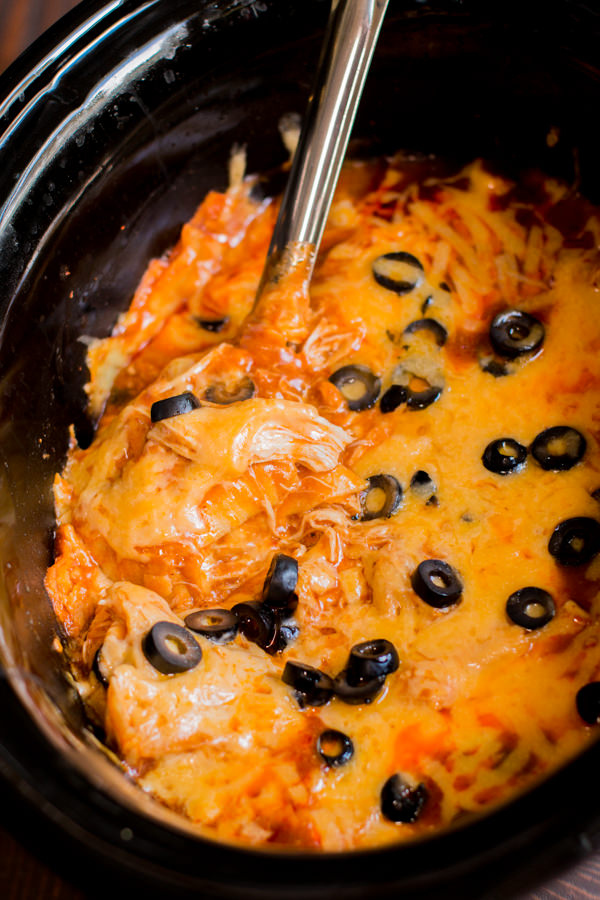 Slow-Cooker Chicken Enchilada Casserole: This one would be fantastic with ground beef or turkey too.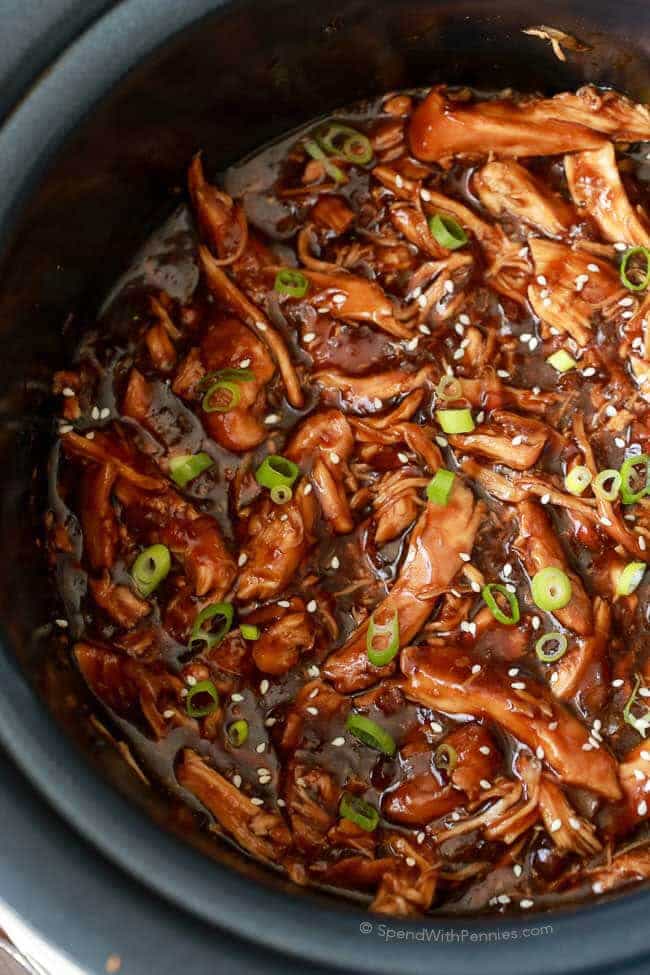 Slow-Cooker Honey Garlic Chicken: The sauce is sweet, but also has a serious kick, and is so rich. Amazing over a bed of rice.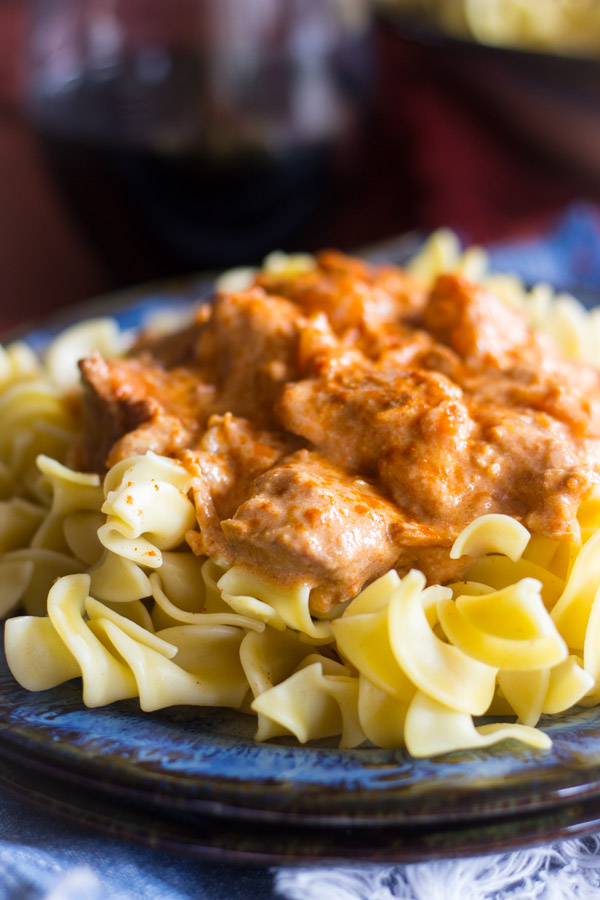 Slow-Cooker Chicken Paprikash: Tender and flavorful chicken with a tangy, creamy, smoky sauce. This Slow-Cooker Chicken Paprikash is one of my most popular easy dinner recipes and most popular slow-cooker recipes.
My Mom used to make Chicken Paprikash a lot when we were kids, based on a recipe that a friend had given her, and I used to make it the conventional way, but am 100% about using my slow-cooker whenever possible instead. This Slow-Cooker Chicken Paprikash is definitely a go-to. You can also easily adapt it to an Instant Pot recipe.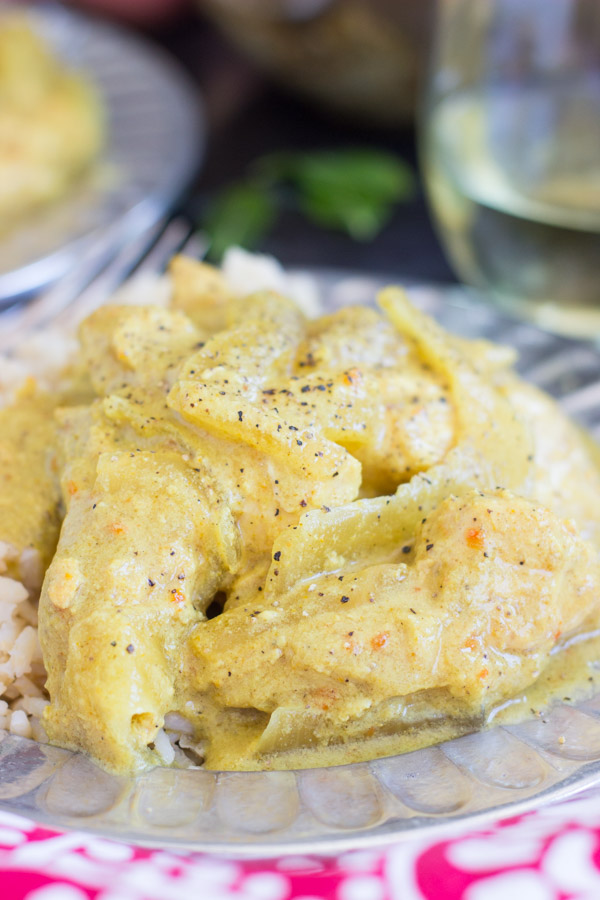 Slow-Cooker Coconut Curry Chicken: I recreated one of our take-out favorites, but this version is made with a slow-cooker so that it's suuuuper simple. Just dump everything in, and you're good to go.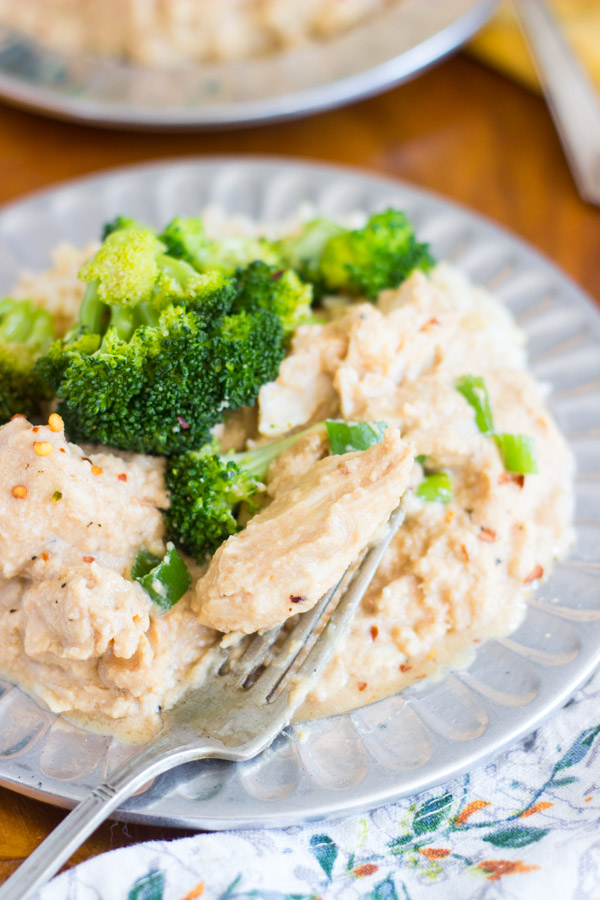 Slow-Cooker Thai Peanut Chicken: Another take-out favorite, but made into a slow-cooker dish. I love to recreate my faves into easy slow-cooker recipes.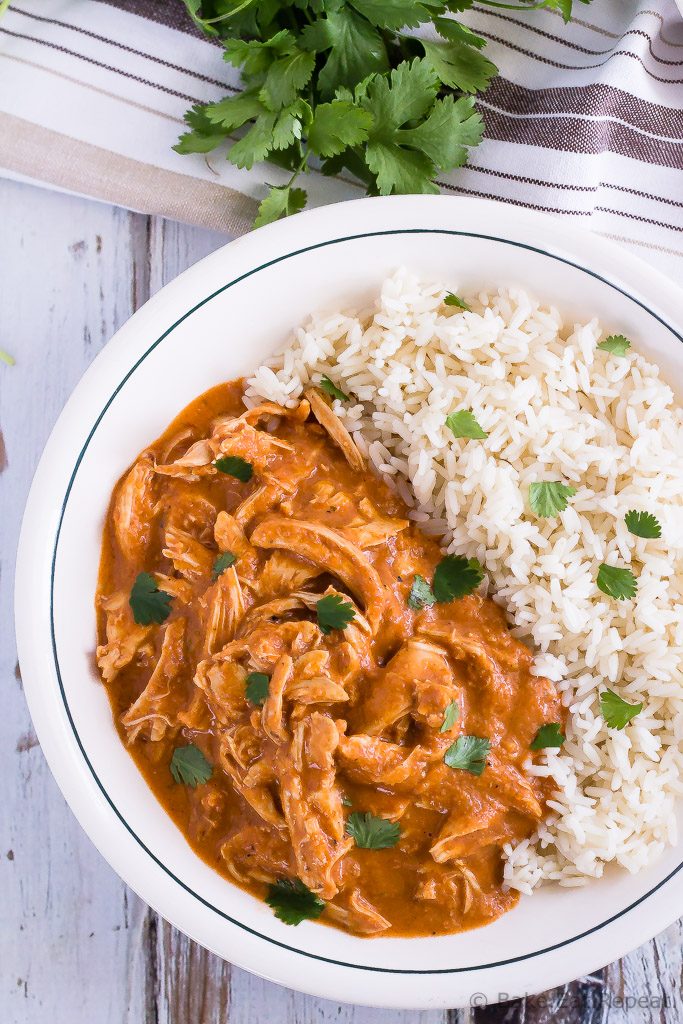 Slow-Cooker Butter Chicken: I haven't tried this one, but I can't wait. It looks insane!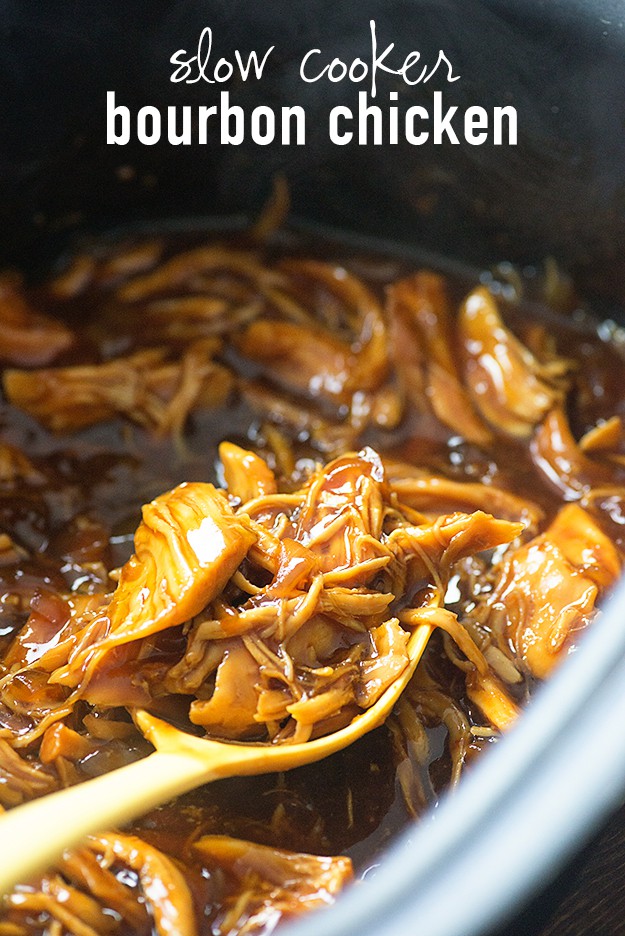 Slow-Cooker Chinese Bourbon Chicken: How tempting is this???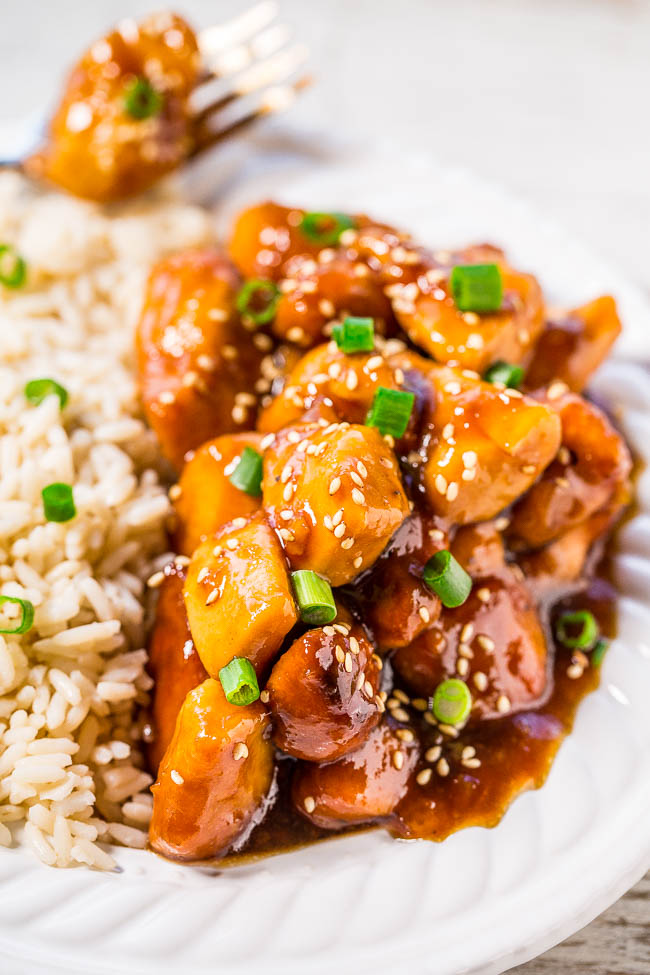 Slow-Cooker Orange Chicken: Sweet, sticky, citrusy sauce with tender bites of juicy chicken. Perfection.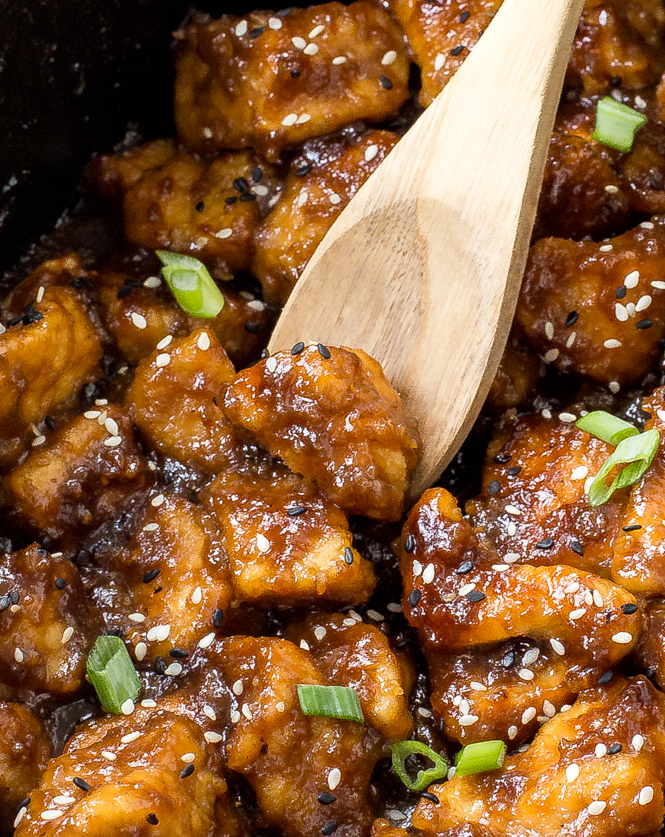 Slow-Cooker General Tso's Chicken: Simple take-out at home!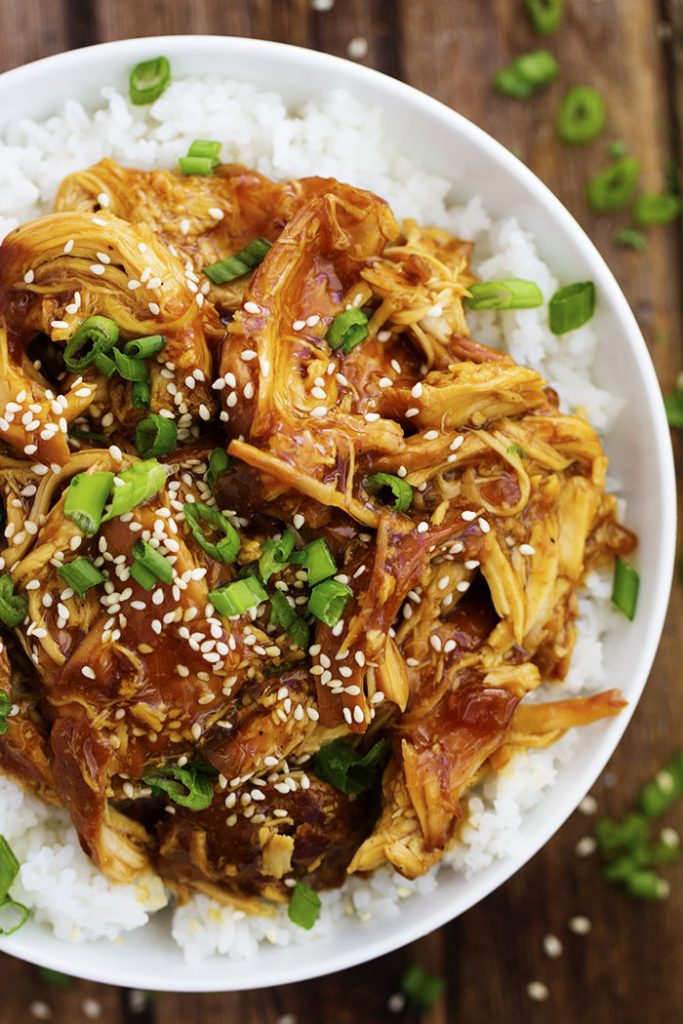 Slow-Cooker Honey Teriyaki Chicken: The sauce itself is divine, and I also love the sesame seeds for a touch of crunch!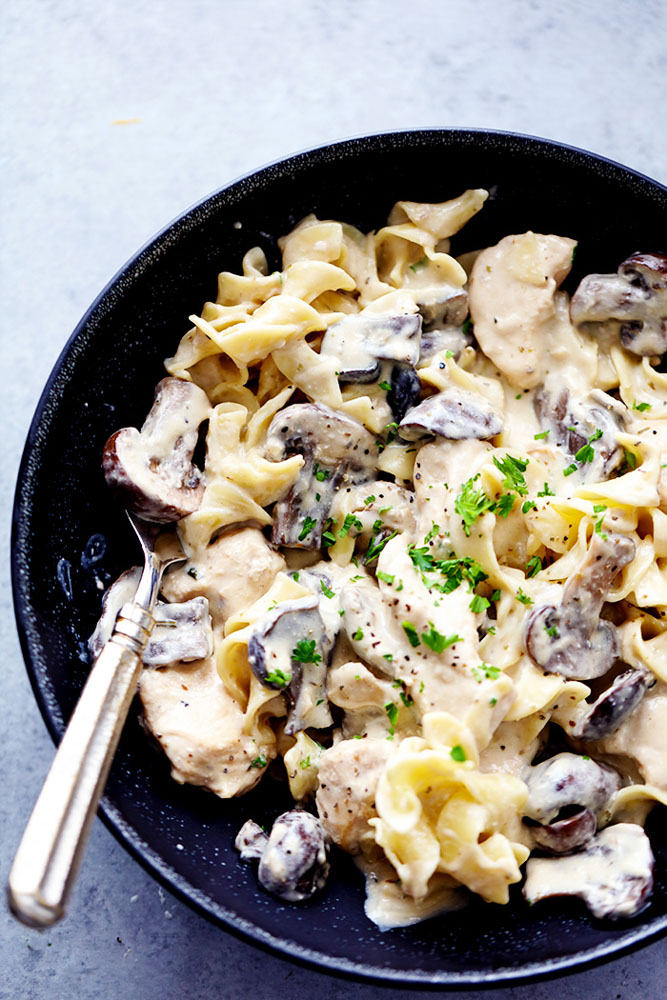 Slow-Cooker Chicken Mushroom Stroganoff: I will never turn down chicken with a creamy mushroom sauce. One of my fave ways to eat chicken!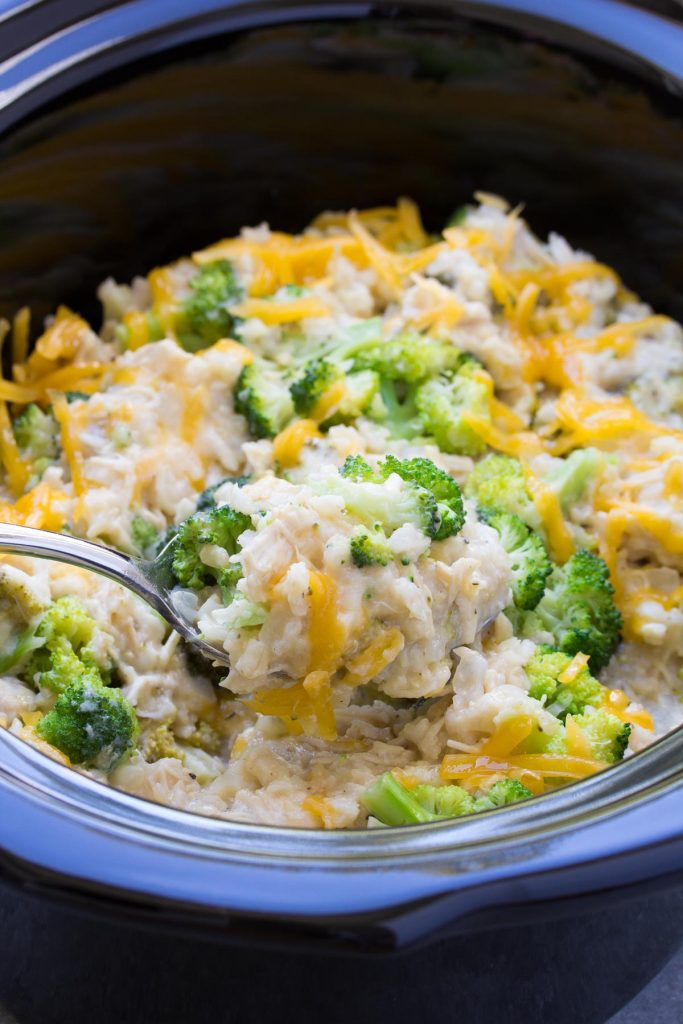 Slow-Cooker Chicken, Broccoli, and Rice Casserole: Classic comfort food – I have multiple casseroles like this, but finally a slow-cooker version. This is even easier.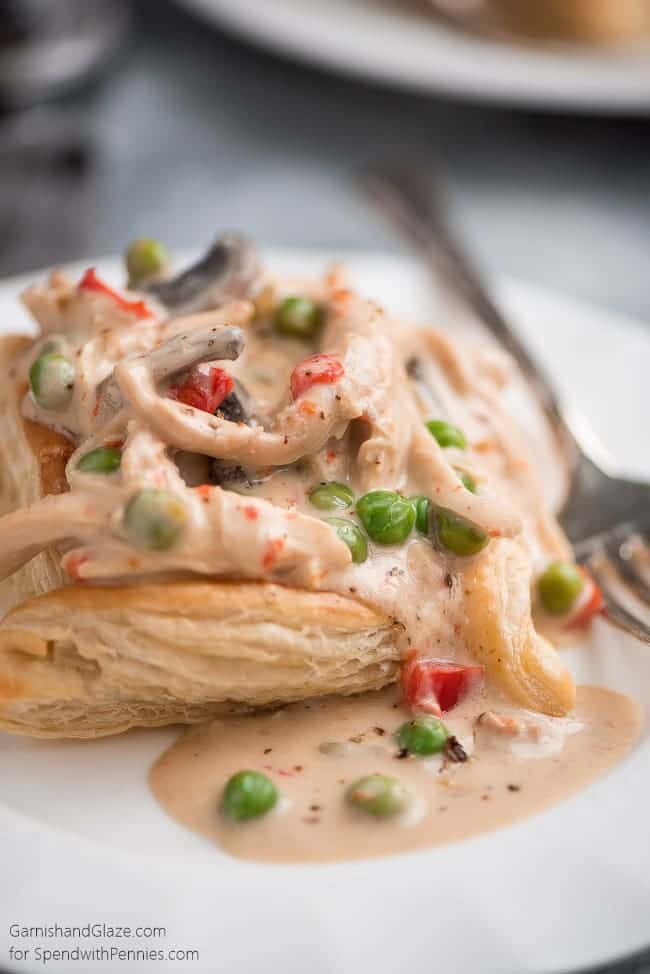 Slow-Cooker Chicken a la King: I have not made Chicken a la King in a LONG time, and this recipe is the perfect way to revisit it.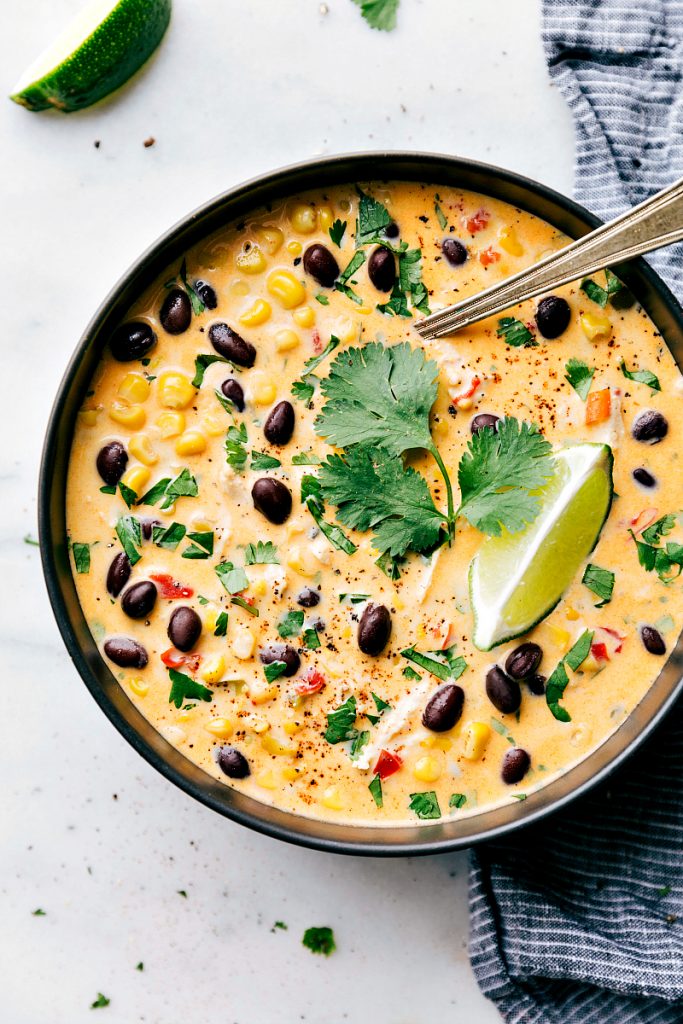 Crock-Pot Chicken & Corn Chowder: A favorite soup recipe of mine for decades, and now I can throw it together in the crock-pot, easy-peasy.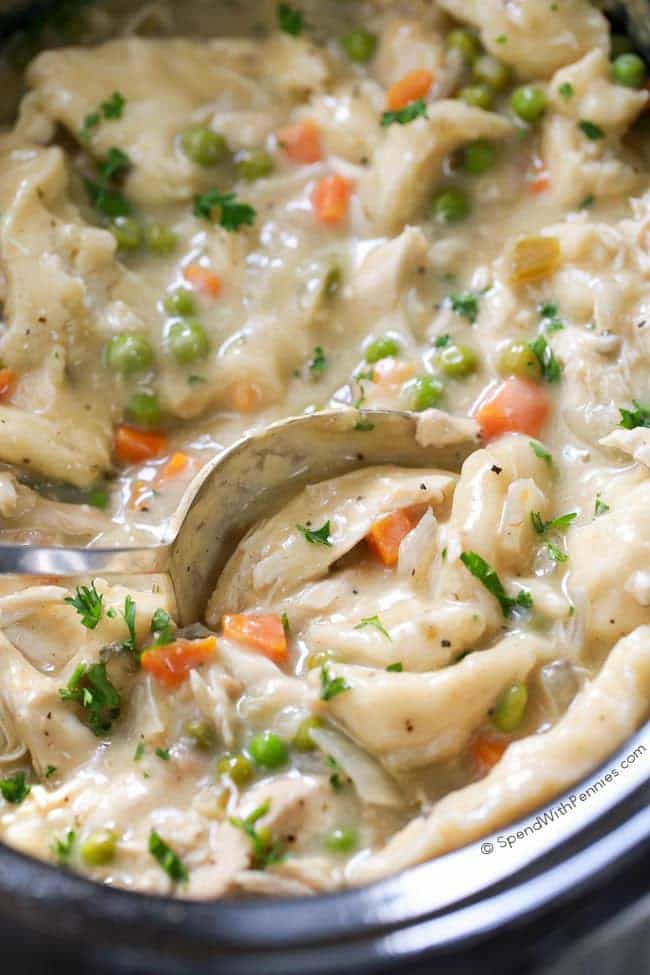 Crock-Pot Chicken & Dumplings: Perfect comfort food.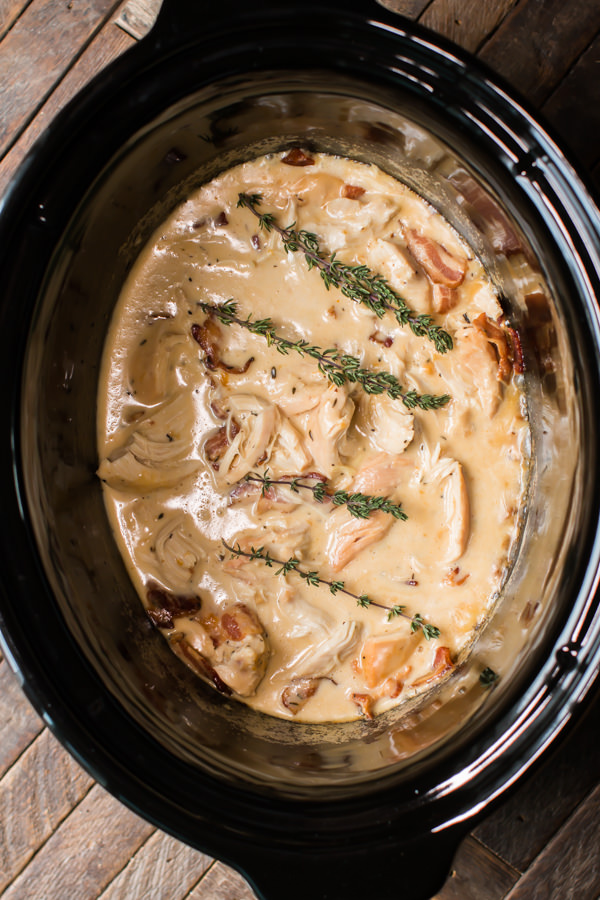 Slow-Cooker Chicken with Bacon Gravy: Bacon gravy… need I say more?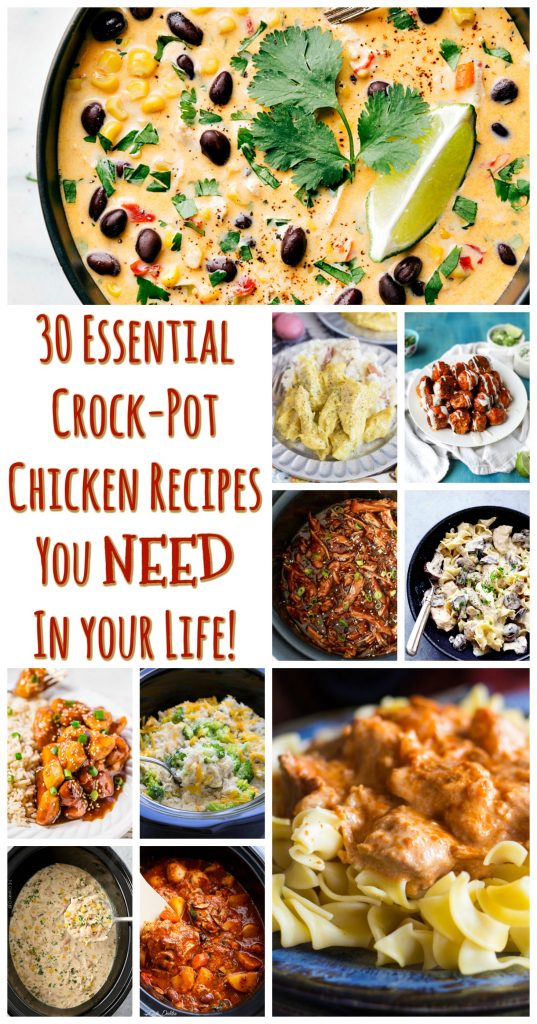 I hope you love this collection of the Best Crock-Pot Chicken Recipes! There's something for everyone here, and you'll positively find something you love. If you try something, please let me know what you think!