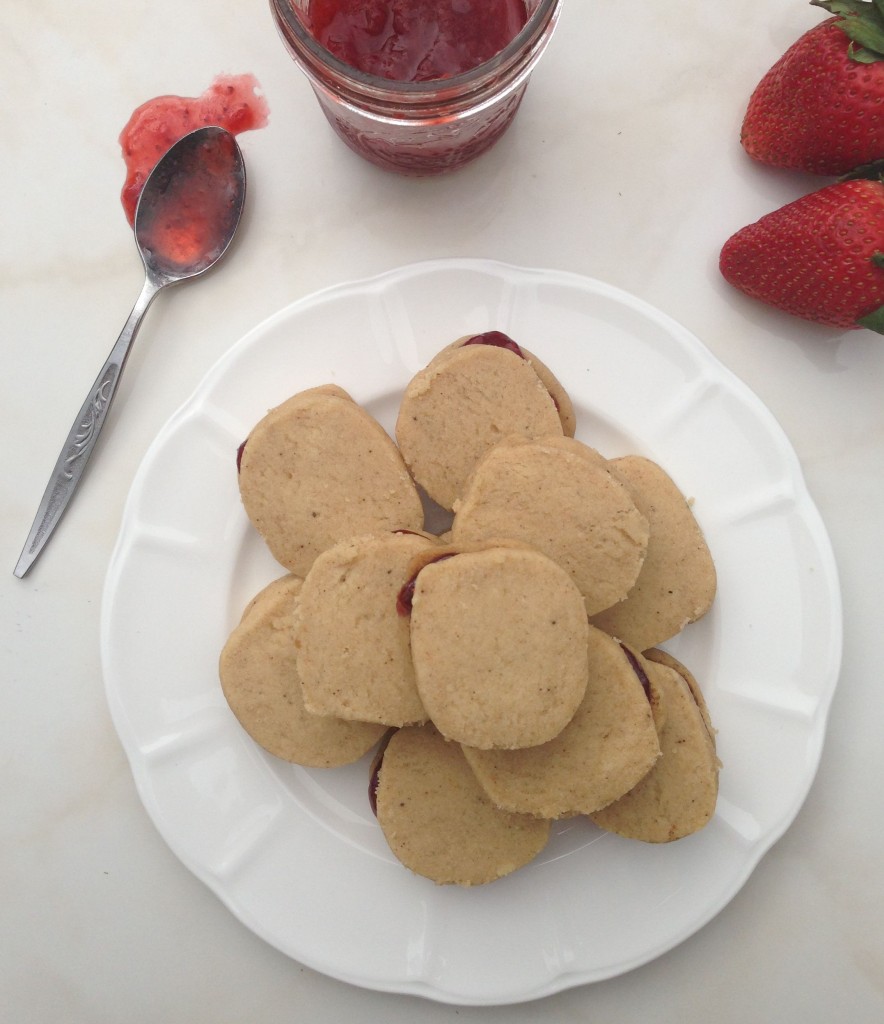 I was going through some old recipes that I've clipped out of magazines over the years, and by 'over the years', I mean like 15 years. I suppose that's not a really long time, but for a semi-young person, it's a pretty long time to be tearing recipes out of magazines.. I've loved to bake for so, so long, and I'm such a sucker for foodie magazines. I could flip through them for hours, dog-earing pages and ripping them out. I'll have a huge stack of pages about two inches thick before I sit down one day to watch a movie and cut out the recipes in a nice and neat fashion. It's fun and kind of therapeutic. I pulled this recipe from an issue of Gourmet sometime circa 2003-2006. I couldn't tell you with any more precision than that – only that I know I was in law school at the time. I specifically remember that timeframe, at least. While attending law school, cooking and baking were my absolute favorite hobby. I've always found baking to be a tremendous stress-reliever, and it really got me through some tough school days. It was so much fun experimenting with ingredients, testing new recipes, and generally baking like a madwoman.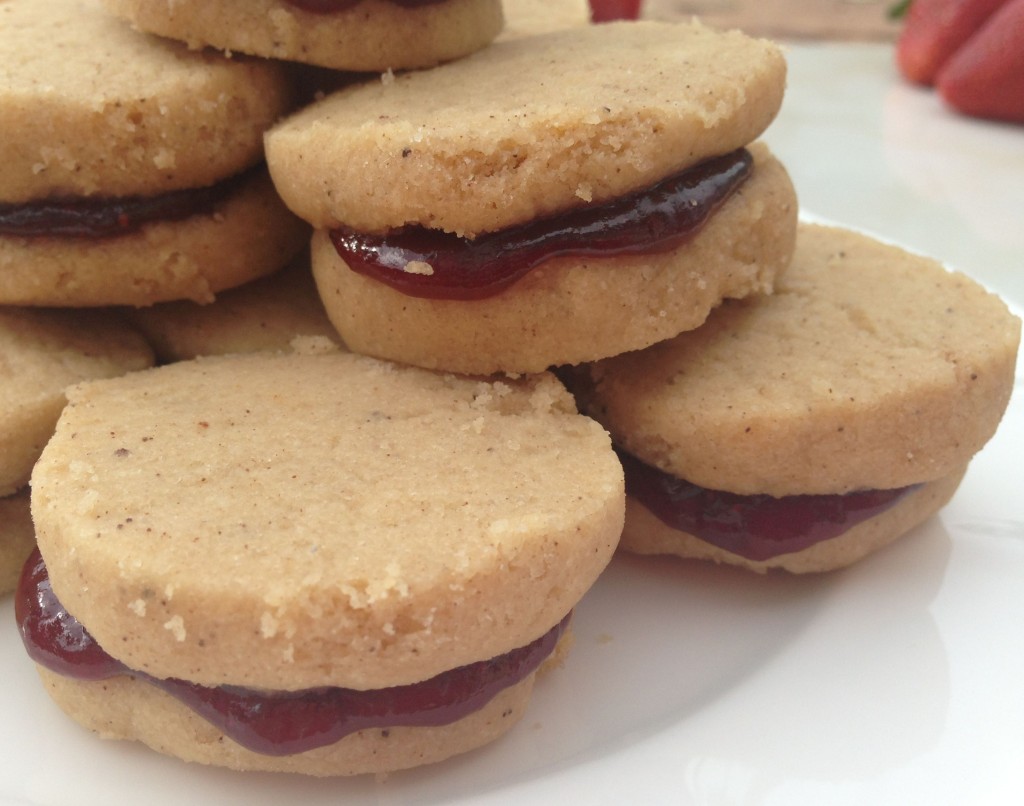 These cookies are soft, but a little crunchy, flaky, tender, and they literally melt in your mouth. However, they are not just an ordinary shortbread cookie. These are made using brown butter. Brown butter is quite possibly the only way to improve upon regular butter, an ingredient that is already amazing. Confession: I did not know that there was a difference between margarine and real butter until COLLEGE. I am serious. I don't know how this escaped me except to say that we were broke growing up so I can only assume my mother never splurged for the real deal. Junior year of college, a good friend made me a nice dinner and used real butter on the rolls. I was truly blown away. I legitimately did not realize (or just didn't register) that margarine and butter were separate things (whaaaaat?). How is this possible? I even took an entire year of Home Economics back in high school! Plus, I'm not generally unintelligent. But once I had real butter? Of course, there was just not going back. Anyway, so the cookies…
Tender, flaky, melt-in-your-mouth, a little nutty, a little caramel-y, super rich, and yet light. Divine. I filled these with a mix of homemade raspberry and strawberry jams…. amazing.
Brown Butter Shortbread Jam Sandwich Cookies Recipe:
1 c. cold unsalted butter, cut into pieces
3/4 c. sugar
2 tsp. vanilla
2 c. flour
1 tsp. baking soda
1/8 tsp. salt
1/3-1/2 c. fruit preserves (your choice – I used a homemade jam)
Melt butter in a large saucepan over moderate heat and cook, stirring occasionally, until butter turns golden with a nut-like fragrance and flecks on the bottom of the pan turn a caramel brown color, about 10-12 minutes. Remove from heat. Allow to cool, stirring frequently, until butter starts to look opaque, about 5 minutes. Stir in sugar and vanilla. Whisk together flour, baking soda, and salt in a small bowl and stir into butter mixture until a dough forms. Dough will feel crumbly, but will become cohesive when pressed. Shape into a 1 1/2 inch log, wrap with plastic wrap, and let stand at room temperature 1 to 2 hours to allow flavors to develop.
Put oven rack in middle position and preheat oven to 325 degrees. Slice cookies into discs approximately 1/4 inch thick. Arrange on an ungreased cookie sheet. Bake cookies until just pale golden, about 10-15 minutes. Cool cookies on sheets for 5 minutes, then transfer cookies to rack and cool completely. Heat preserves in a small saucepan over low heat and spread a thin layer of preserves onto one side of a cookie. Sandwich with another cookie. Continue assembling remaining cookies. Let stand until set, about 1 hour. Transfer to an airtight container for storage. Cookies will keep at room temperature up to 2 weeks!
Servings: About 30 sandwich cookies.
Notes:
-The dough can be made ahead of time before baking, and can be chilled in the refrigerator. Bring to room temperature to soften slightly before forming cookies, about 30 minutes.
-I found this recipe in Gourmet magazine about a decade ago and it was called "Spoon Cookies." You use a metal teaspoon to shape the dough into little oval discs instead of rolling the dough into a log and slicing into discs. I don't personally have quite the patience for it and find it a little tedious, but feel free to give it a go!