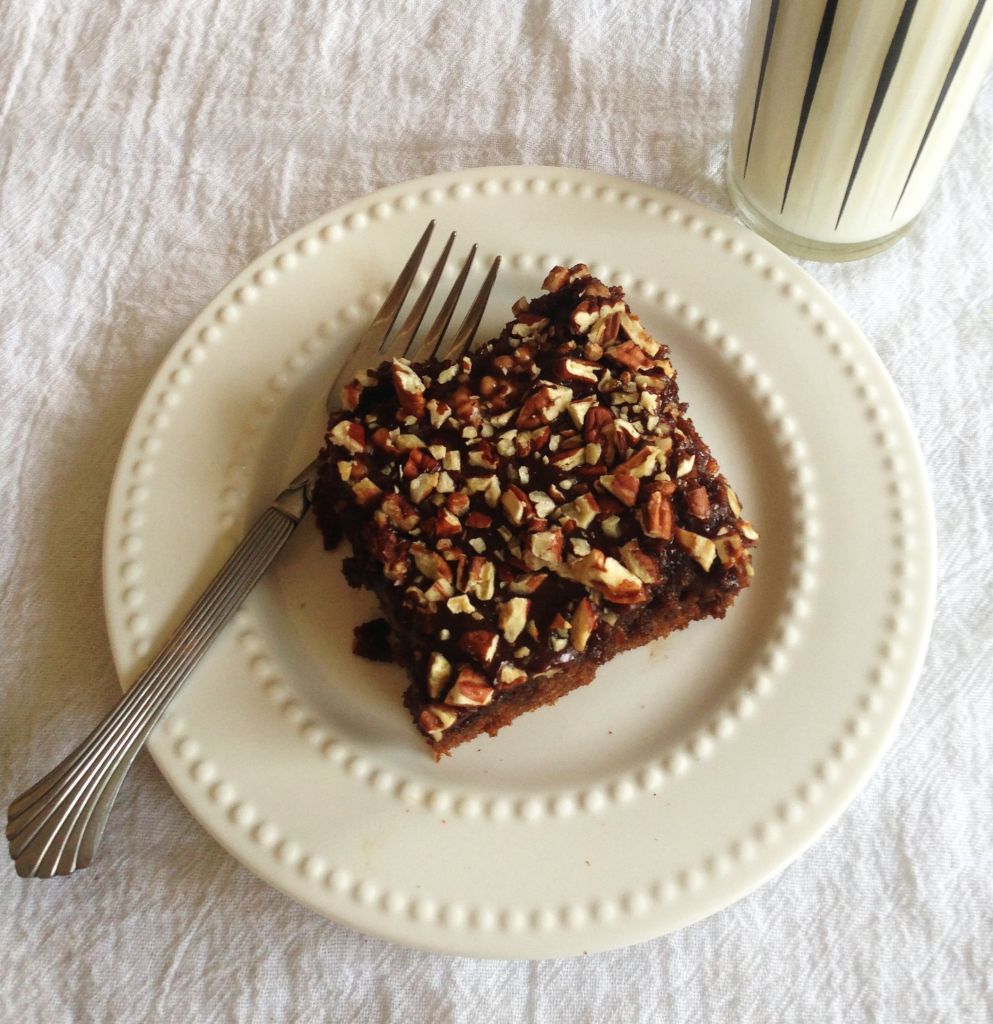 About twenty years ago, when I was a teenager (can that be right? am I that old?), my Grandma was standing on the arm of an old reclining chair trying to point out to my Grandpa that the ceiling needed painted. I'm sure you can see this coming, but she slipped and fell, breaking her collarbone and wrist. This was not great news, but thankfully it wasn't worse! (To this day, she still stubbornly refuses to allow us to help with some things. We will go over to her house to visit and she'll have rearranged all her furniture BY HERSELF! Sigh…)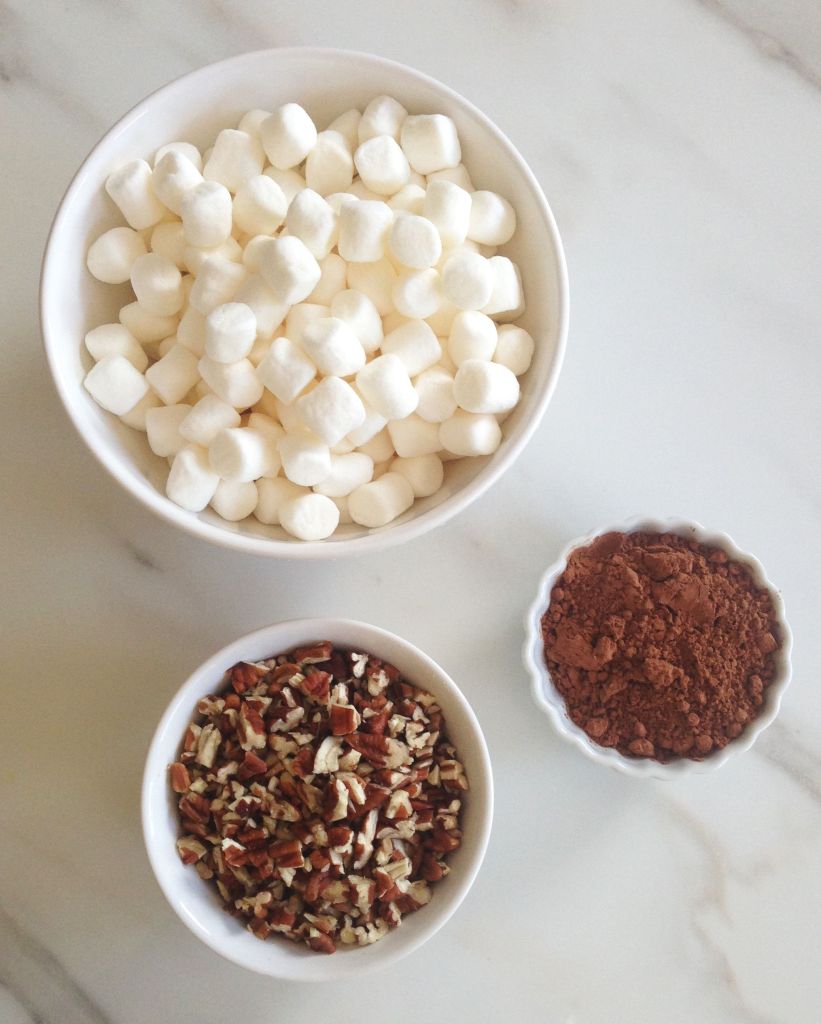 Anyway, this particular incident was about 2 weeks before Thanksgiving. For as long as I can remember, we've held all holidays at my grandparents. ALL holidays. My Grandma was *always* the cook and host! A person without proper use of their limbs cannot prepare a Thanksgiving feast for the masses though. I always loved to be my Grandma's helper. Growing up, she and I spent many an hour making baked treats, and still do to this day. It seemed like a fun endeavor to try to prepare Thanksgiving dinner for all the fam, but I was still pretty young. I felt ill-equipped to handle that feat on my own! Fortunately, my Uncle Andy is quite a foodie, so he and I joined forces. I'm really more the baker, and he's the cook. Kitchen-wise, it was a good match.
Over the years, it's become more difficult for my Grandma to prepare such dinners and entertain the way she used to. She turned 89 in August. As she puts it, she's "pushing 90" now… but she's been saying that pretty much since she was 80. We've been hearing it for years. Anyhow, my Uncle and I have slowly taken on more holiday dinner prep and it's become the new family tradition these days. He and I ban together as a team to tackle the menu, and we've had a wonderful time at it!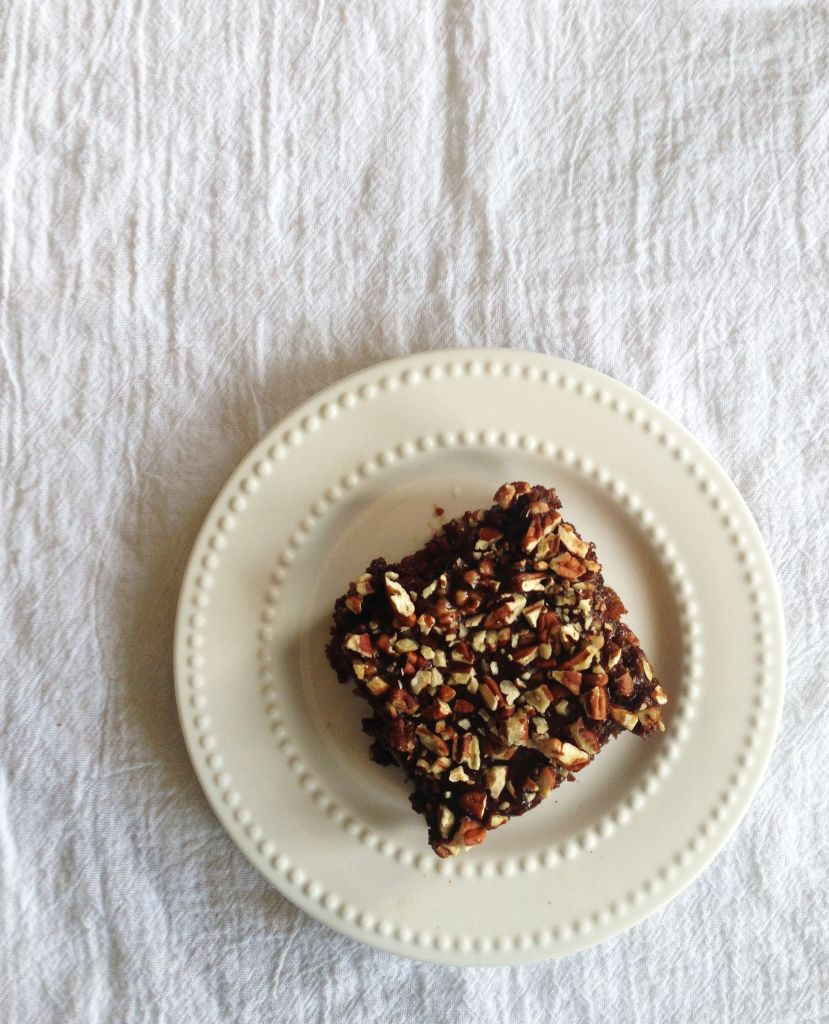 One year he handed me this recipe for Coca-Cola cake, suggesting we try it. But but BUT, this is NOT a traditional family recipe, I protested. His powers of persuasion won me over in the end. The lesson here is that it pays to be open-minded (sometimes) because this recipe truly is a gem.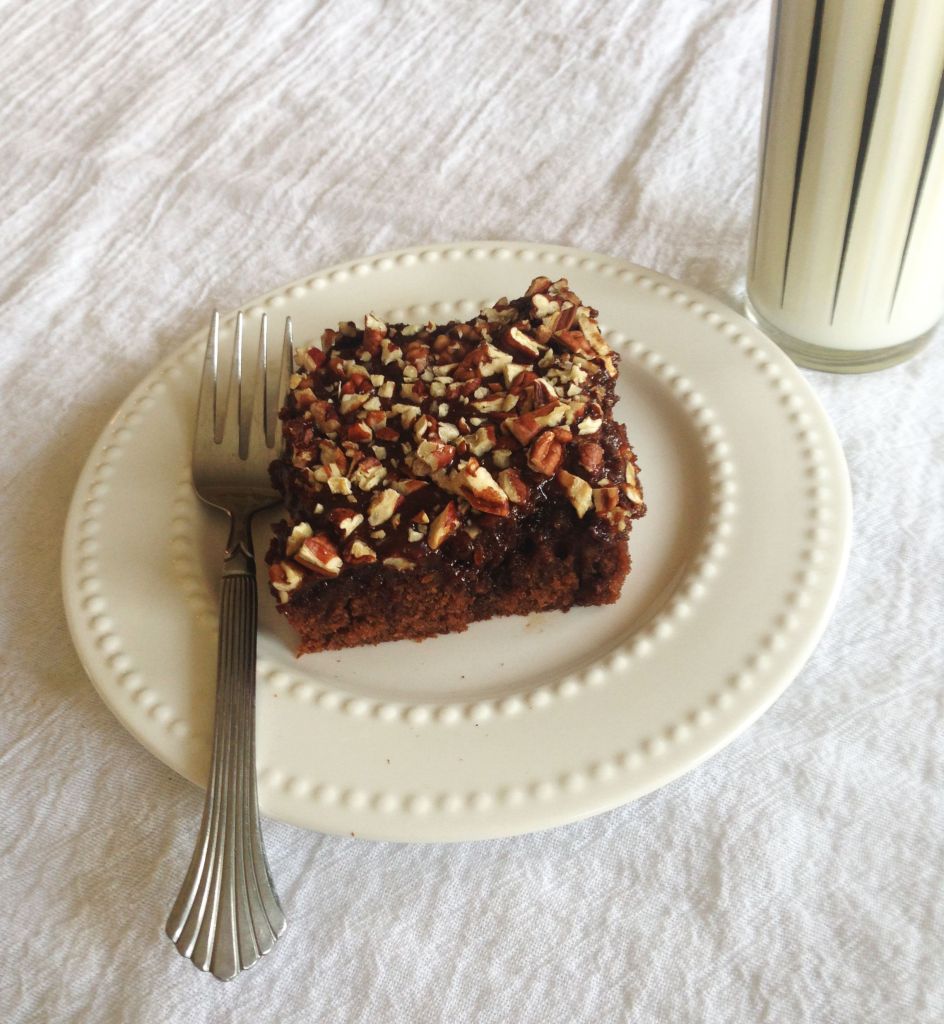 The chocolate flavor in this cake is not simple and straight-forward. It's more interesting and complex! Something about the soda flavor makes this seemingly regular and plain chocolate cake just…. way more interesting. It's no hum-drum chocolate cake. Try it… you'll see what I mean. It's also very moist and wonderful, thanks to a drizzly glaze that seeps down into the cake making it all gooey and delicious. Toasted pecans add a nice, nutty crunch. Did you ever know a dessert where pecans didn't make it soooo much better? And it's rich without being heavy or cloying. There's a reason this recipe stuck around despite my initial rejection. It's truly excellent! These days, it's a family classic.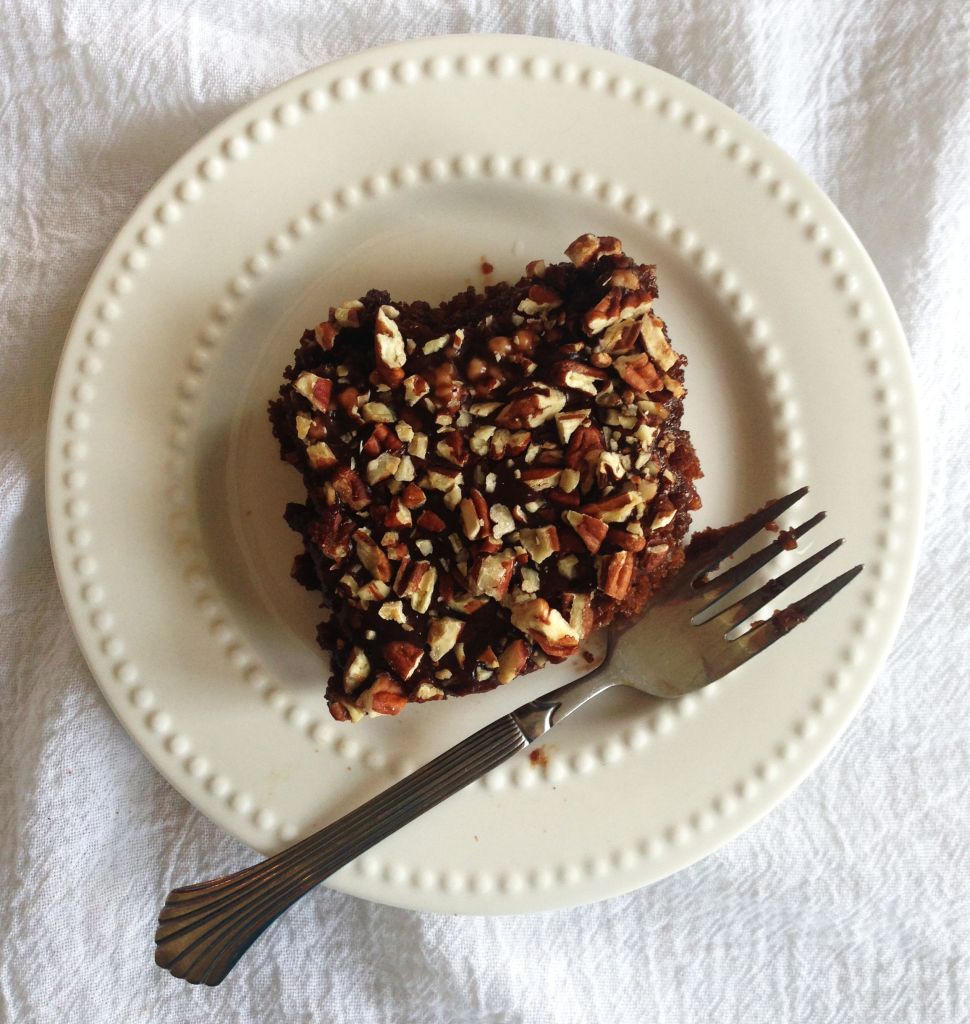 Coca-Cola Chocolate Cake: via Southern  Living (could not find link)
Cake:
1 c. regular cola (I used Coke)
1/2 c. buttermilk
1 c. butter, softened
1 3/4 c. sugar
2 large eggs, lightly beaten
2 tsp. vanilla
2 c. flour
1/3 c. cocoa powder
1 tsp. baking soda
2 c. mini-marshmallows
Icing:
1/2 c. butter
1/3 c. cola
3 tbsp. cocoa
1 lb. powdered sugar
1 tsp. vanilla
Garnish:
1 c. chopped pecans, toasted
For cake, combine the cola and buttermilk in a small bowl and set aside. In a large mixing bowl, beat butter and sugar. Gradually add the eggs, beating at low speed. Combine the flour, cocoa, and baking soda. Add to mixing bowl alternately with cola mixture, starting and ending with flour. Fold in mini-marshmallows. Pour into a greased and floured 9×13 inch pan. Bake at 350 degrees for 30-35 minutes. While cake is baking, prepare icing.
For icing, in a medium saucepan, bring the butter, cola, and cocoa powder to just a boil. Remove from heat. Whisk in powdered sugar and vanilla.
Remove the cake from the oven. Allow to stand 5 minutes. Pour icing over hot cake. Garnish with toasted pecans. Allow to cool completely.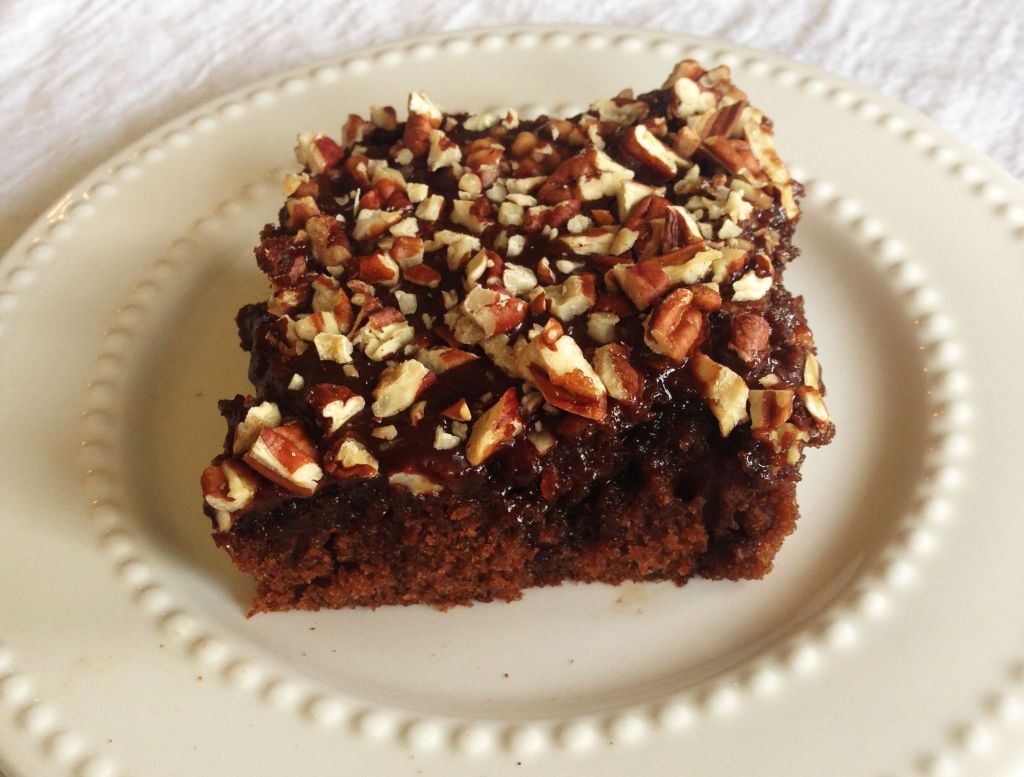 Doooo it. You won't be sorry.