These mini peanut butter cheesecakes are filled with semi-sweet chocolate chips, peanut butter chips, and are baked atop a whole peanut butter Oreo cookie for a crust!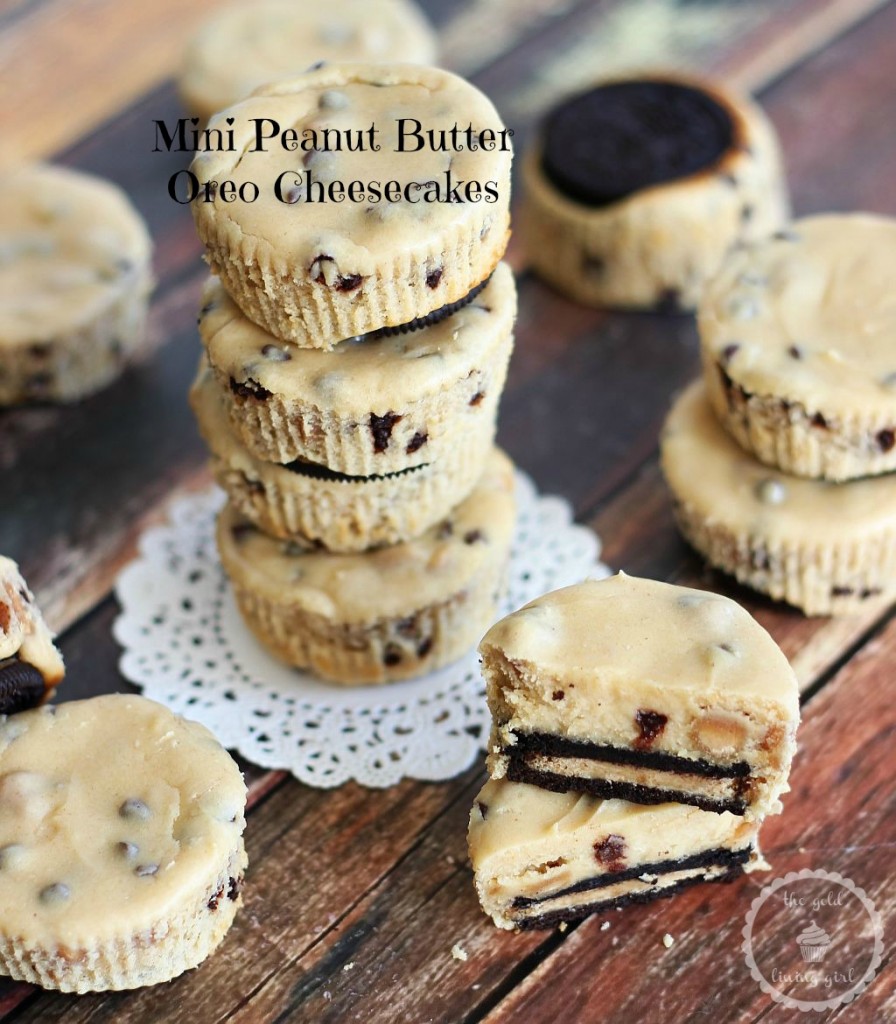 I'm in love with Oreos. That wasn't always the case, but they've grown on me more and more ever since the advent of the Golden Birthday Cake Oreos. That was the gateway Oreo that got me obsessed with all other Oreos, including Mint, Lemon, even Cookie Dough Oreos, and now Peanut Butter… of course.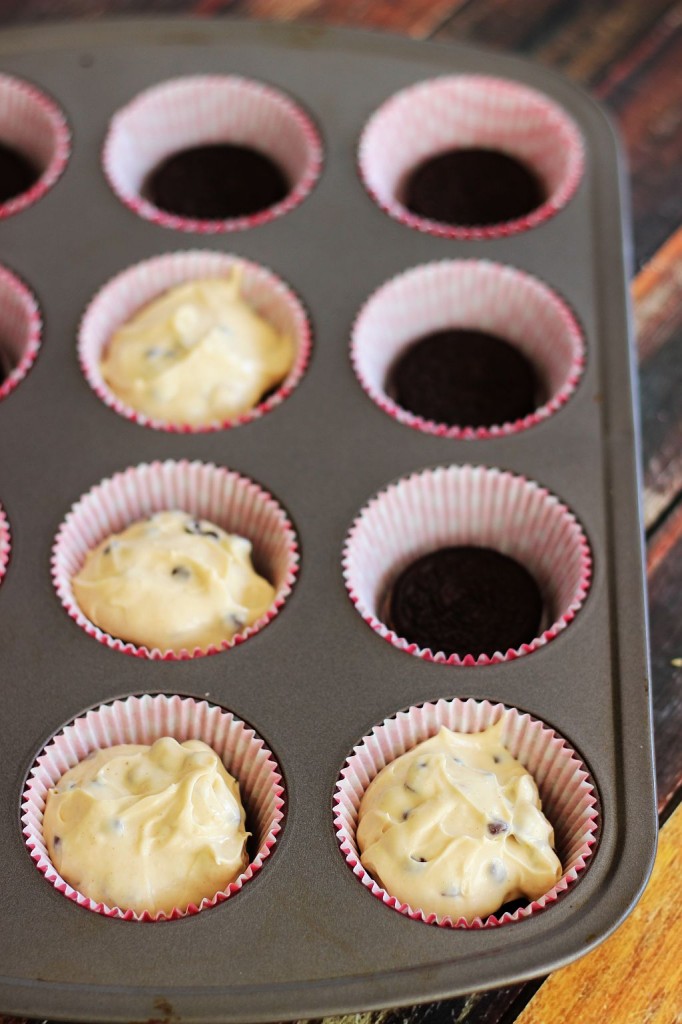 I still give the Berry-flavored ones a skeptical glance when I see them at the grocery store. Are those good?? And Root Beer? Um, despite a love of root beer as a beverage, that version of an Oreo does not sound appealing to me at all. Anyone have a verdict on those?
And how is it that different flavored Oreos only became a thing just a few short years ago??? They needed to be invented a loooooong time ago. Thank goodness we live in an era with a multitude of unique Oreo flavors.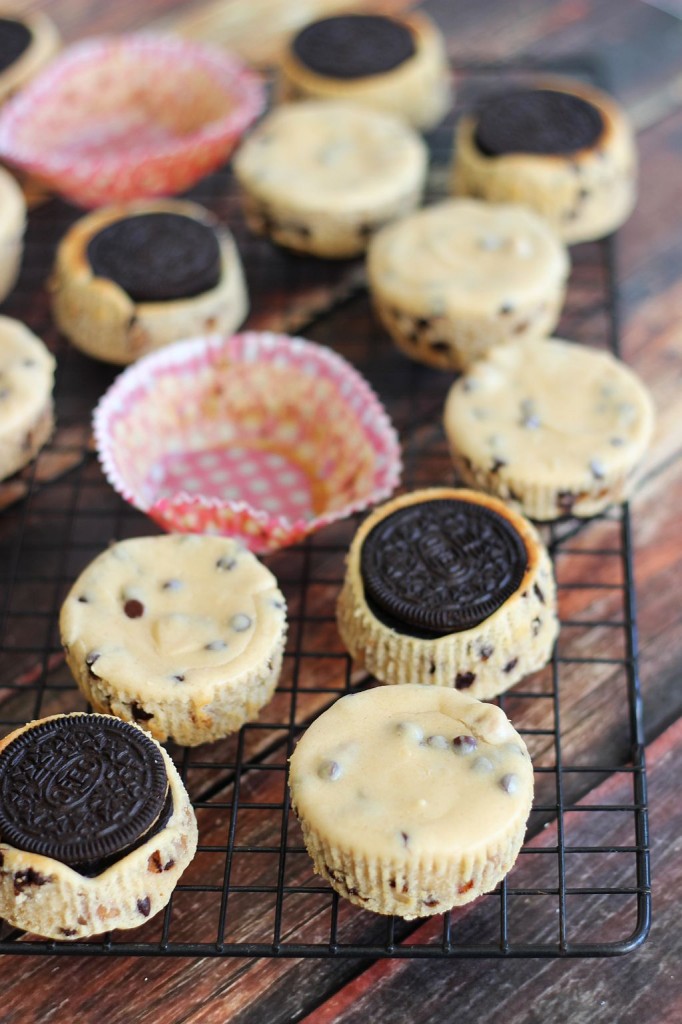 As my love of Oreos has grown in the last 1.5 years, so has my desire to make those mini cheesecakes with an Oreo for a crust. I've had the best intentions to make those for a while, but they've gotten away from me. When I tasted the Peanut Butter Oreos though, I knew they were perfect for it.
These Mini Peanut Butter Oreo Cheesecakes are blessedly simple and quick to throw together. The crust is already made – plunk an entire Oreo cookie into the bottom of a paper cupcake liner, and you are done. It doesn't get easier than that.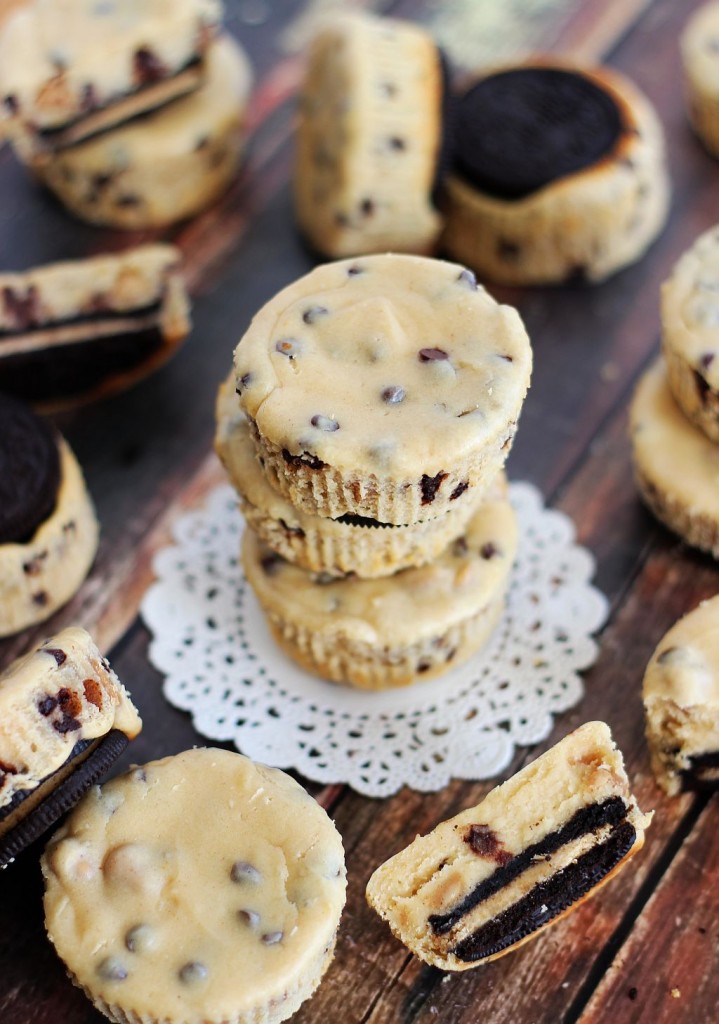 I used my favorite cheesecake recipe in the world as a base for the filling to these mini cheesecakes. That recipe makes a creamy, rich, and dense cheesecake, without being too heavy. With some tweaking and adjustments, it was the perfect filling for these mini cheesecakes. It's full of creamy peanut butter, peanut butter chips, and chocolate chips.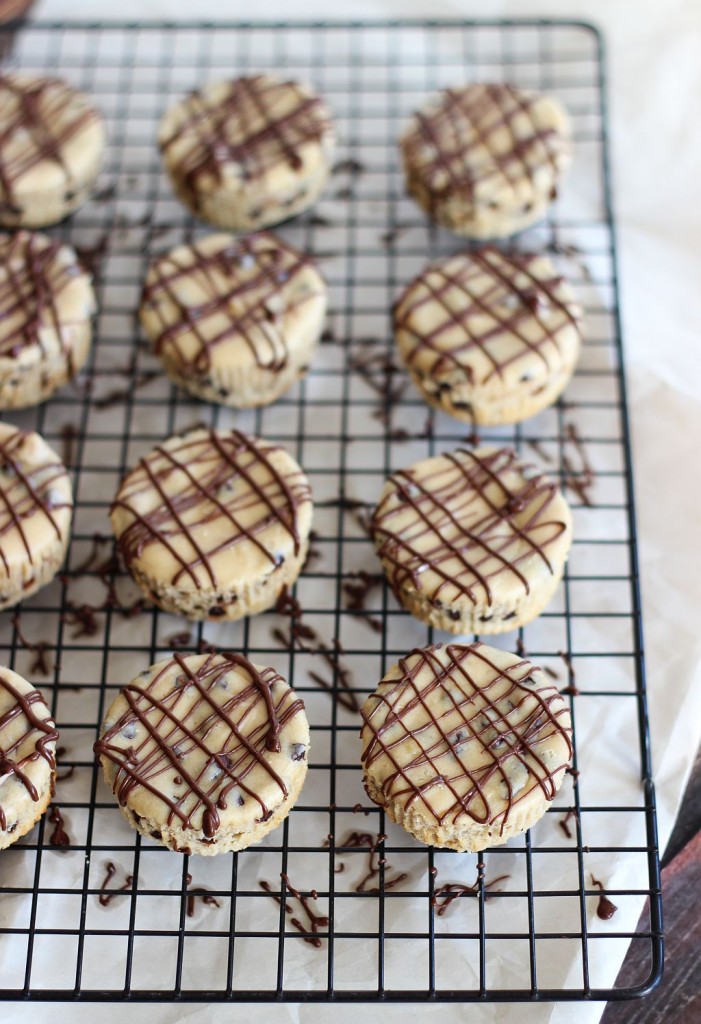 If there was any other way to stuff more peanut butter into these Mini Peanut Butter Oreo Cheesecakes, you know I would've done it. But with peanut butter filling in the Oreo, peanut butter-flavored cheesecake, and peanut butter chips, I was tapped out. If I forgot any other method for cramming PB in these, please fill me in. I'd hate to go through life knowing there was another way, but that I didn't do it. That'd be terrible!
As an added bonus, there's also no shortage of chocolate here. 😉