These Pink Champagne Cupcakes with Marshmallow Frosting and Chocolate Hearts are an easy but elegant dessert for celebrating Valentine's Day!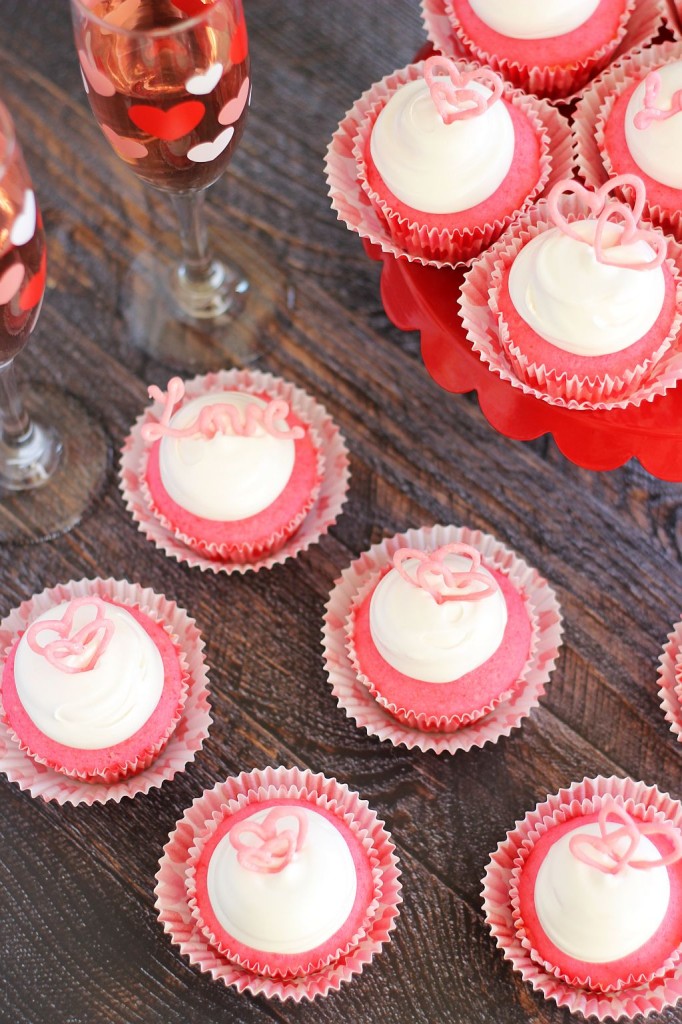 This is the dessert for all you last minute Valentine's Day celebrators! The cupcakes are made with a cake mix, so they're ridiculously easy. Some may frown upon this practice or consider this cheating since they're not 'from scratch'. Bah! Sometimes you need the shortcut.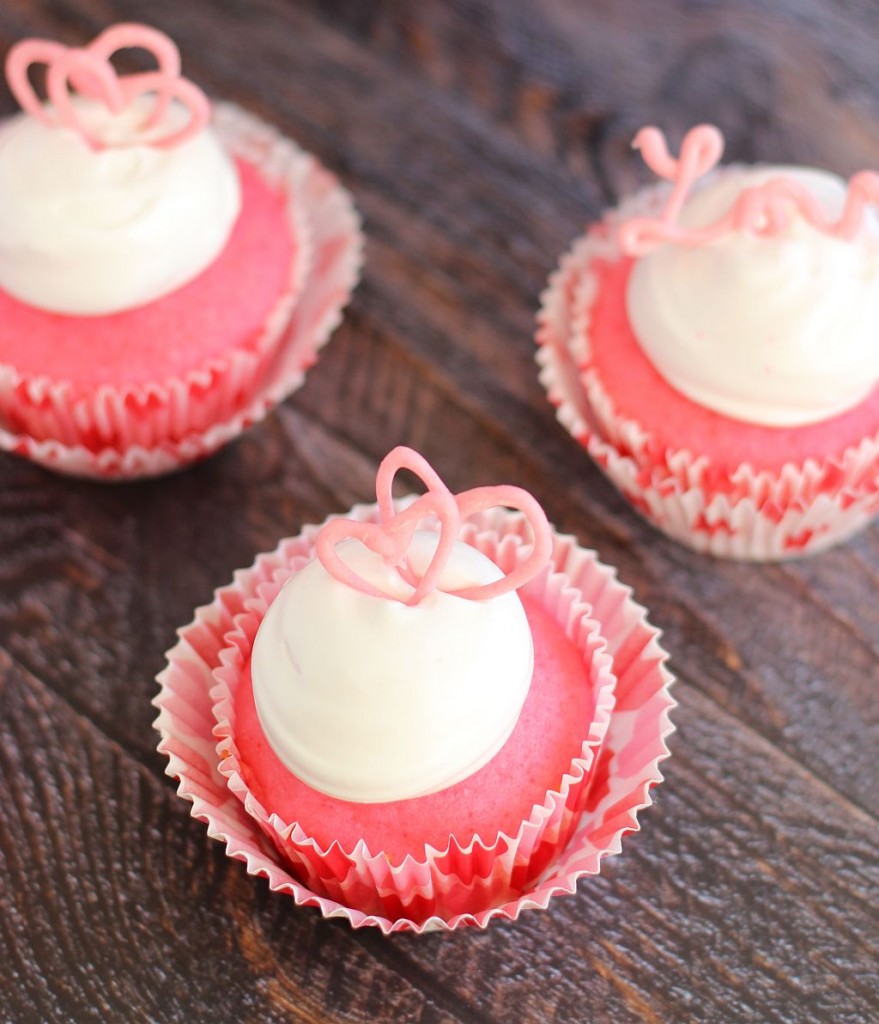 The marshmallow frosting is from scratch, but is simple too, and comes together quite fast! It's super white, shiny, fluffy, and beautiful. It tastes like marshmallow clouds – heaven on earth, in other words.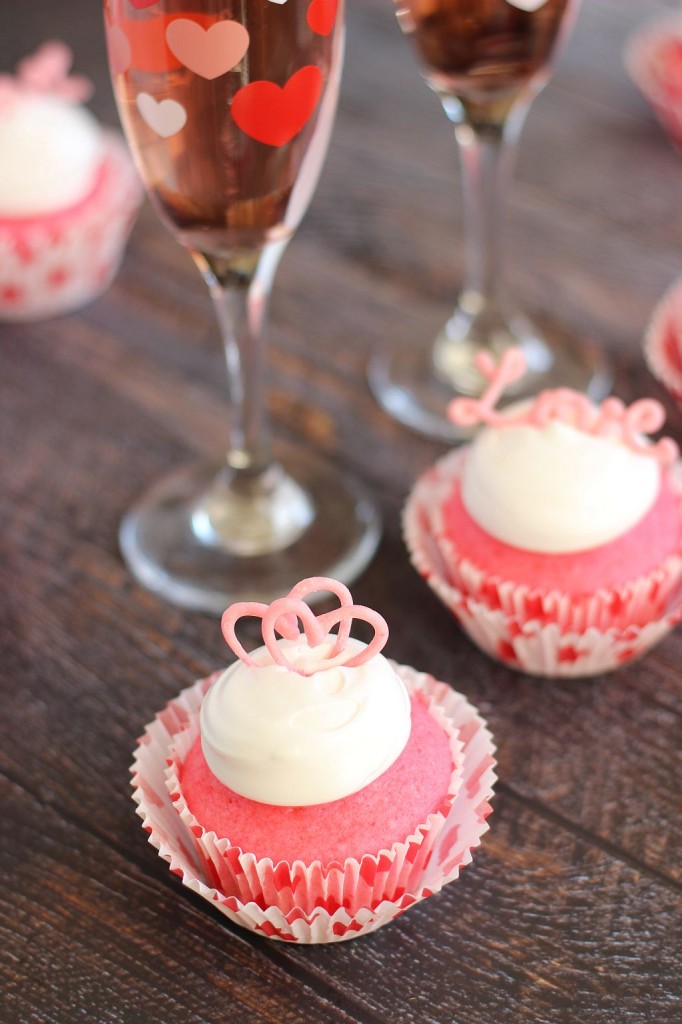 I had to tackle these cupcakes all on my own. I can usually count on my S.O. to help out with devouring the treats around here, but he is not down with marshmallow. He doesn't dislike it, he just doesn't really get it and doesn't need it in his desserts. He doesn't see the point in it. Weird, right? I don't get him. I do need marshmallow.
I will eat the cupcakes then. More for me. But since it's Valentine's Day, I now have to make something else too.. something that he will actually eat and like… because, I think that's the spirit of this holiday, and it was probably selfish for me to make something that I love. It was an honest mistake. Really. 😉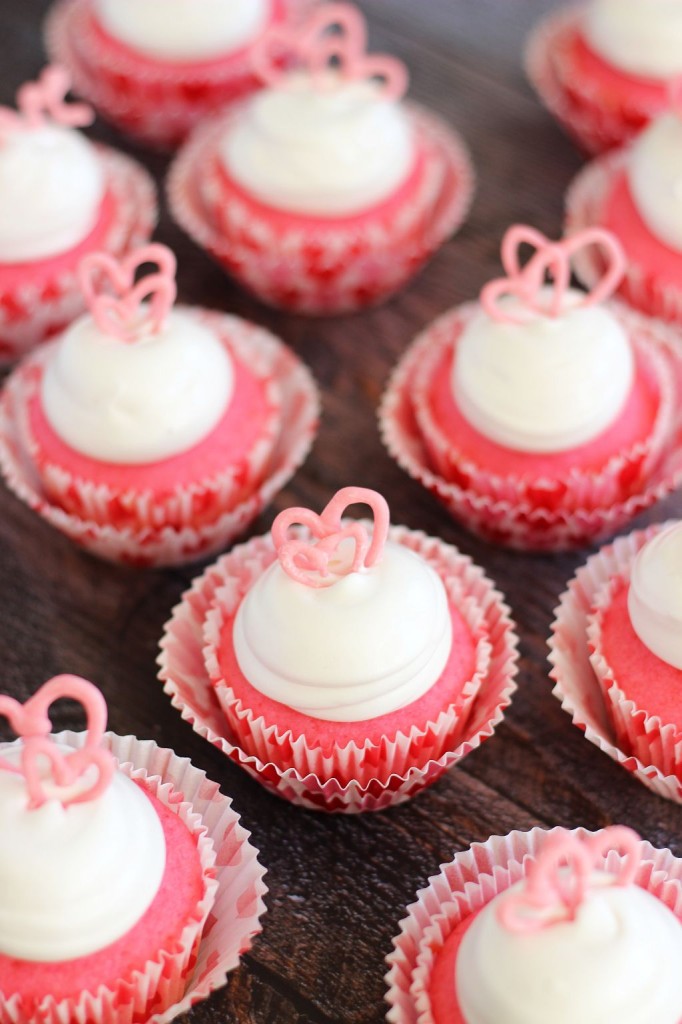 I can't say enough good things about the delicate champagne flavor in these light and fluffy cupcakes, as well as the cute pink color. They're pink! They're cute! They're pretty! They have fluffy white clouds on top of them for frosting!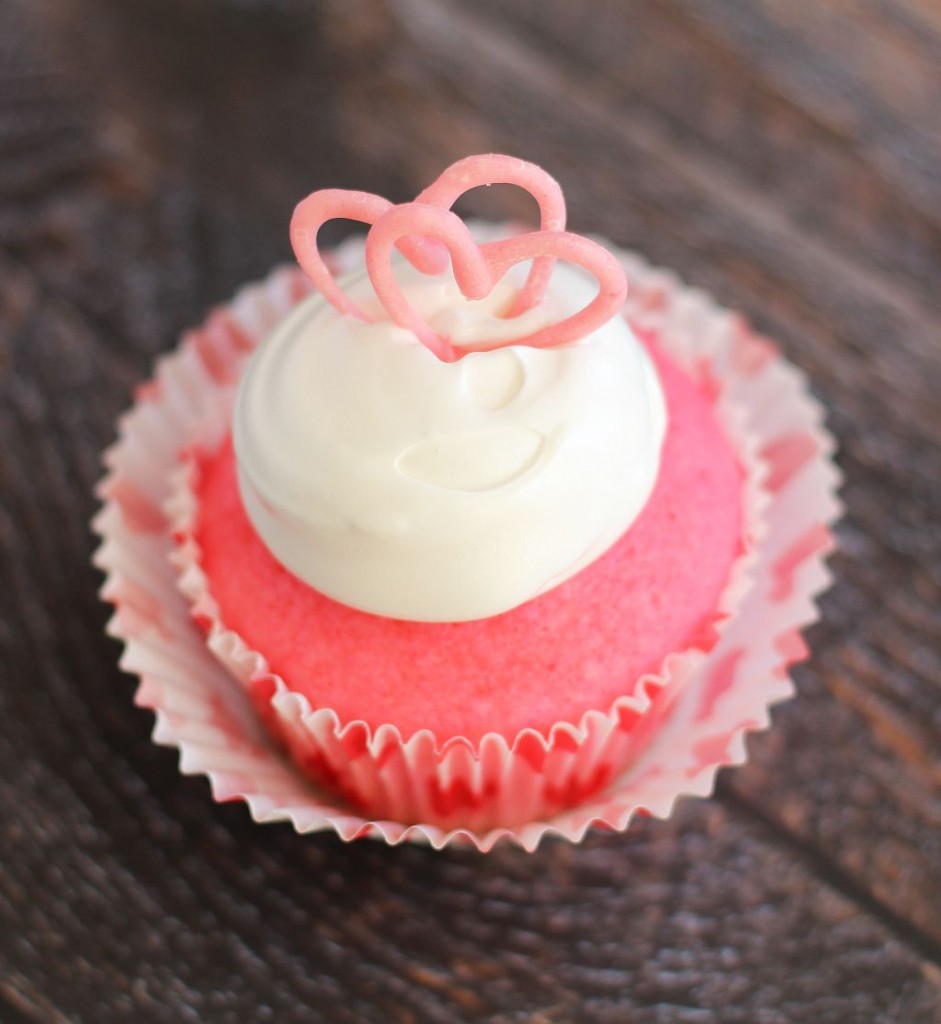 I might've been a little heavy-handed with the pink food color when I wanted to give the batter some extra pink oomph. Brighter is always better though, isn't it? Pinker is always better, yes? Nod head in agreement please? Yay!
The chocolate hearts are just a fun decorative touch. If you have the time, they're enjoyable to make! If you don't, skip 'em. We're in a pinch after all. The big day is already tomorrow.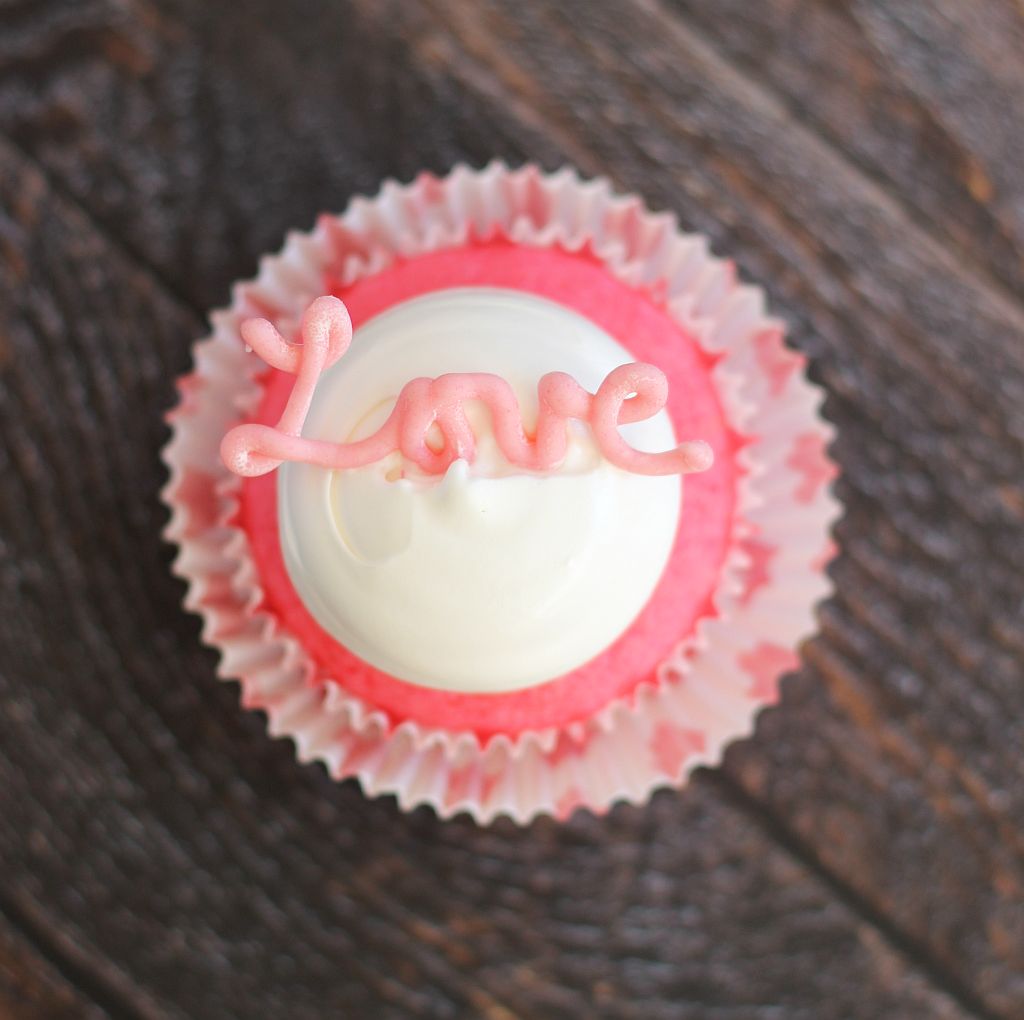 Simple and festive pretty pink cupcakes with clouds of marshmallow frosting atop. Happiest Valentine's Day, friends!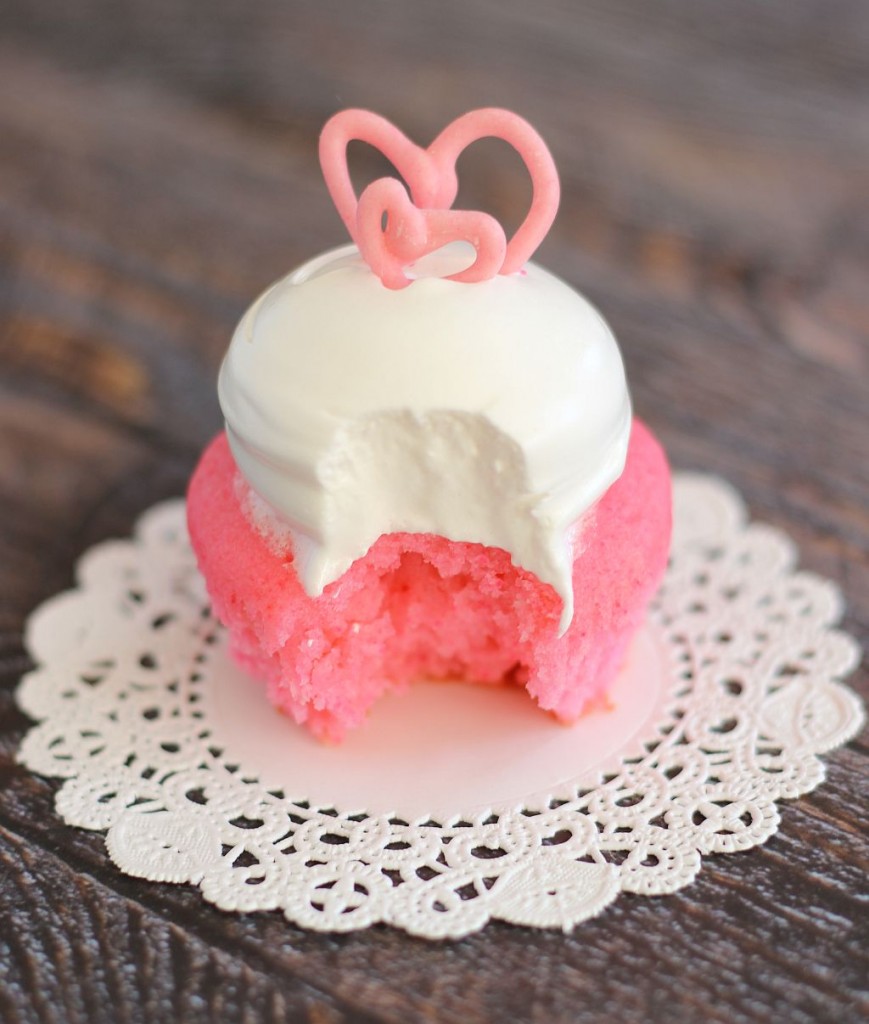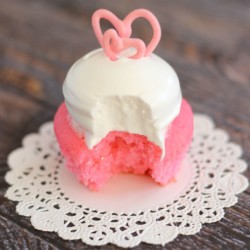 Pink Champagne Cupcakes with Marshmallow Frosting and Chocolate Hearts
A simple pink champagne cupcake made from a cake mix, with a fluffy and sweet marshmallow frosting!
Ingredients
Cupcakes:
1

box white cake mix

1 1/4

c.

pink Champagne

room temperature!!

1/3

c.

vegetable oil

3

eggs whites

3-4

drops pink gel paste food color or red food color
Marshmallow Frosting:
4

large egg whites

1

c.

granulated sugar

1/4

tsp.

cream of tartar

1

tsp.

vanilla extract
Chocolate Hearts:
1/3

c.

white chocolate chips

2-3

drops pink gel paste food color or red food color
Instructions
For cupcakes:
In a large mixing bowl, combine cake mix, pink Champagne, oil, egg whites, and food color.

Beat on medium speed for 2 minutes.

Place paper cupcake liners in each of 24 regular-sized muffin cups.

Divide batter evenly among muffin cups, filling them about 2/3 full.

Bake at 350 degrees for 18-20 minutes or until toothpick inserted in center comes out clean.

Cool for 10 minutes, then remove the cupcakes from pan to a wire rack. Cool completely.
For frosting:
Combine egg whites, sugar, and cream of tartar in a heat-proof bowl, ideally your mixing bowl.

Place over top of a large saucepan of simmering water, and whisk constantly for about 2 minutes, or until the sugar has dissolved and the egg whites are warm to the touch.

Immediately remove the bowl from heat, and place in your stand mixer. Start beating the egg white mixture slowly at first, but gradually increase speed to high.

Beat for 6-7 minutes, or until glossy and thick.

Add vanilla, and beat until combined.

Frost cupcakes.
For chocolate hearts:
Cover a large cookie sheet with parchment paper.

In a small saucepan over low heat, melt chocolate chips. Whisk until smooth. Alternatively, you could microwave them for 45-60 seconds in a microwave-safe bowl.

Add food color to achieve desired color.

Spoon the melted chocolate into a parchment paper bag fitted with a #4 tip.

Pipe hearts and 'love' in cursive (or whatever other designs) onto the parchment paper.

Allow to set for about an hour, or refrigerate to speed up the process. Once the chocolate sets, carefully peel them from the parchment paper, and decorate the cupcakes!

Enjoy!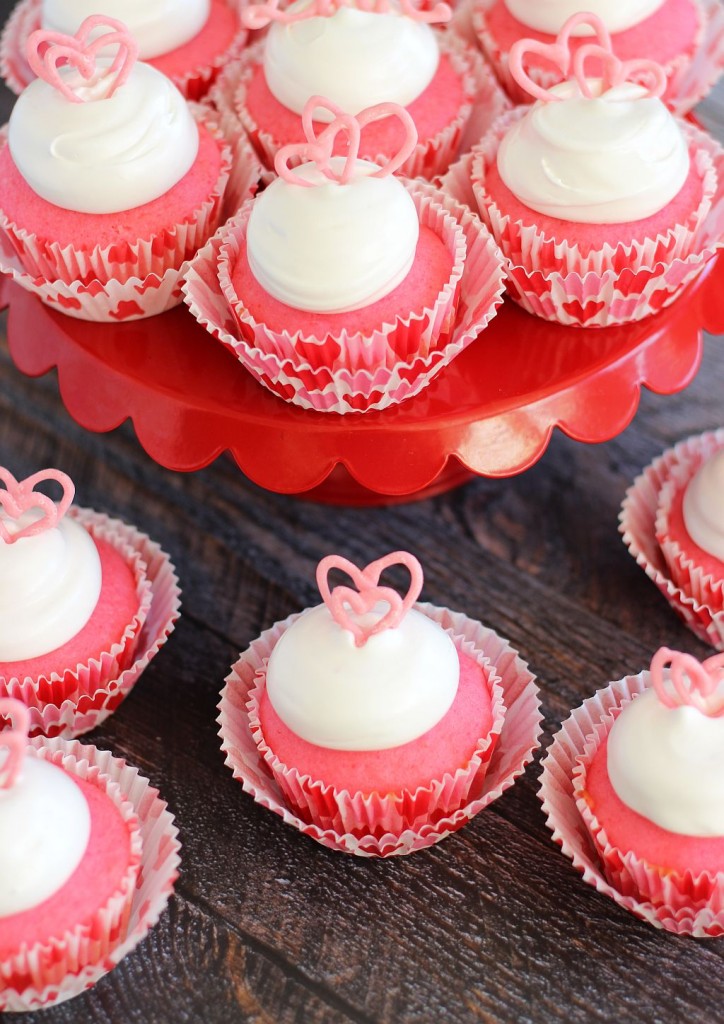 Cupcakes adapted from Betty Crocker, and frosting adapted from Marsha Stewart. So, yeah, none of this was my own, but I hope I was the first to put these 2 together. 😉