Aka Cranberry-Apple Orange Hard Cider!!!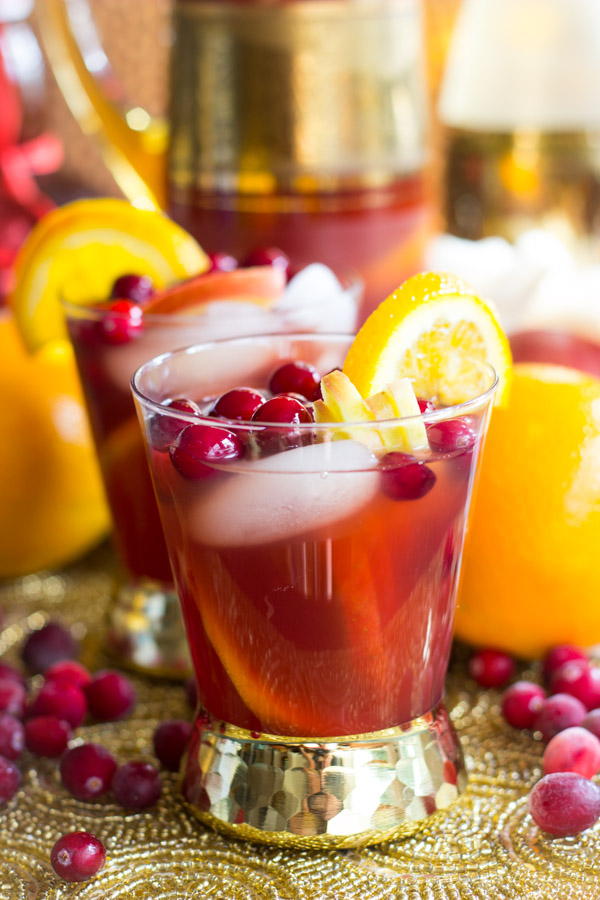 This recipe name was S.O.'s idea…. Cran-Marnier Hard Cider. Get it? Ha! I wanted to come up with something clever for the recipe title, but I just kept coming up with really generic names like Christmas Punch or Winter Fruit Punch.
Just… bad and generic.
He suggested Cran-Marnier Hard Cider, and I thought it definitely got across that it's cranberry and Grand Marnier, doesn't it?? Turns out he's more clever than I typically give him credit for. 🙂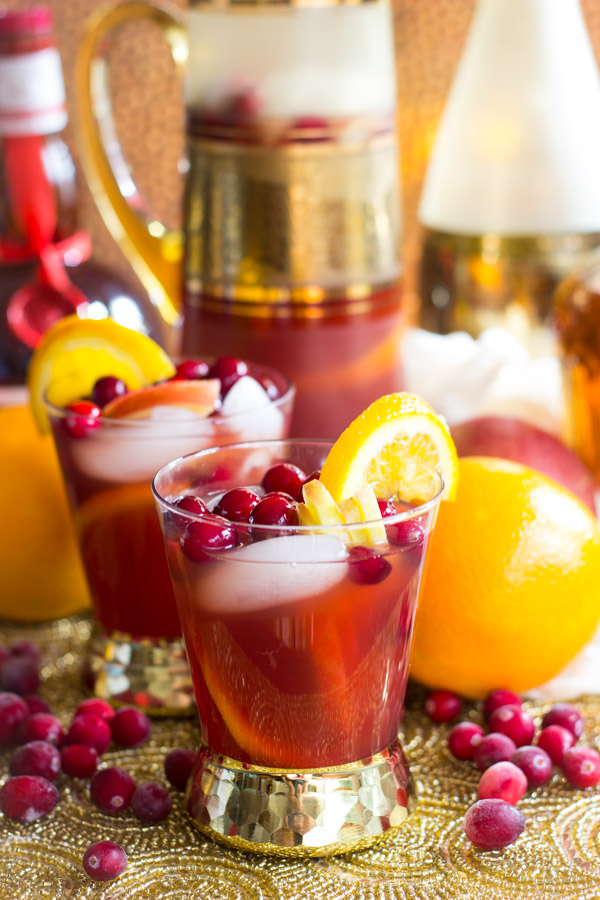 Also, there is apple in this beverage, in the form of the hard cider, but also some help from Crown Royal Apple. That stuff is too good, all on its own, and gives a really nice apple-y boost to this cocktail.
I had the most fun coming up with Christmas cocktails. As I said yesterday, I have a series of 5 boozy beverages to get you through the holidays – both Christmas and New Year's. When I decided to do these cocktails, I was thrilled to have a reason to buy more liquor, first of all, but also to go out and buy more barware. Since it's the holidays, I found all things GOLD barware. Double score.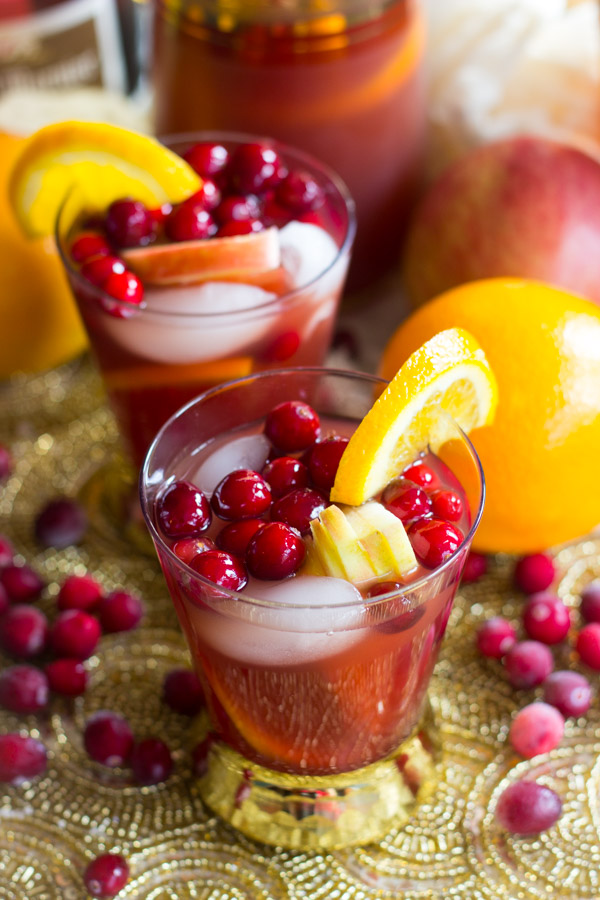 Yesterday I shared these amazing and incredible Grand Marnier & Kahlua Hot Chocolate Lattes. I wanted to make orange hot chocolate because, well, how dreamy is chocolate with orange? And so festive this time of year. When I started down that path, I also needed a little jolt of caffeine at the time, and since I added coffee, I figured I might as well bolster things with Kahlua too. Why not? I think we can all use an ext-intoxicating drink this time of year.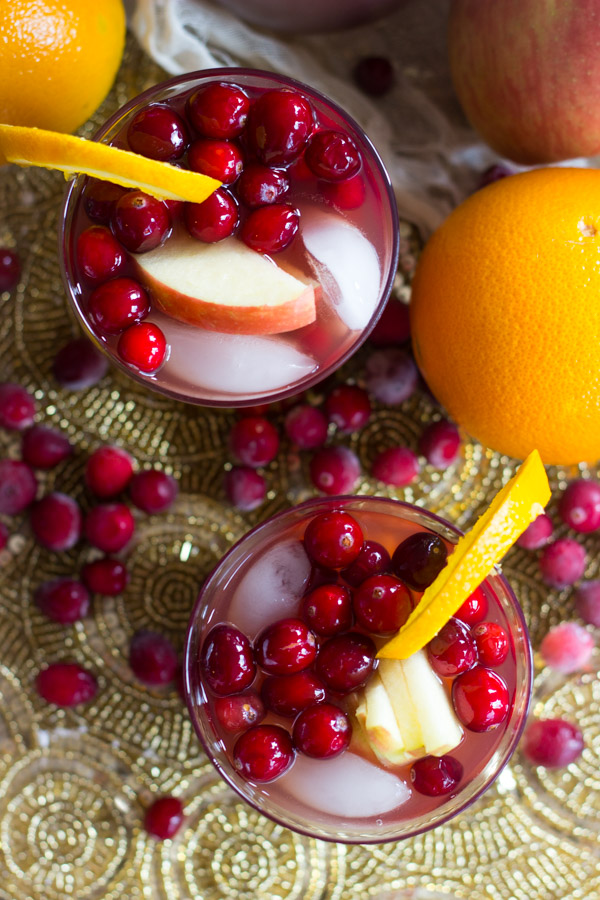 Today I'm sharing this fizzy, fruity, and vibrant ruby-hued drink with a tapestry of yummy holiday flavors. As you already figured out, this drink is mainly comprised of hard cider and cranberry juice, and then it's spiked with Grand Marnier and Crown Royal apple. Fresh fruit for garnish really brightens it up too. It's effervescent and fizzy from the hard cider, and the flavors of apple, orange, and cranberry all shine through strong. It's easy enough to throw together, and it will definitely be a crowd-pleaser for holiday entertaining.
If you're looking for last minute holiday recipes, seriously, what better idea than a fun holiday cocktail? You can mix up a festive boozy beverage in minutes, and nothing will create a more lively and carefree atmosphere while you're entertaining.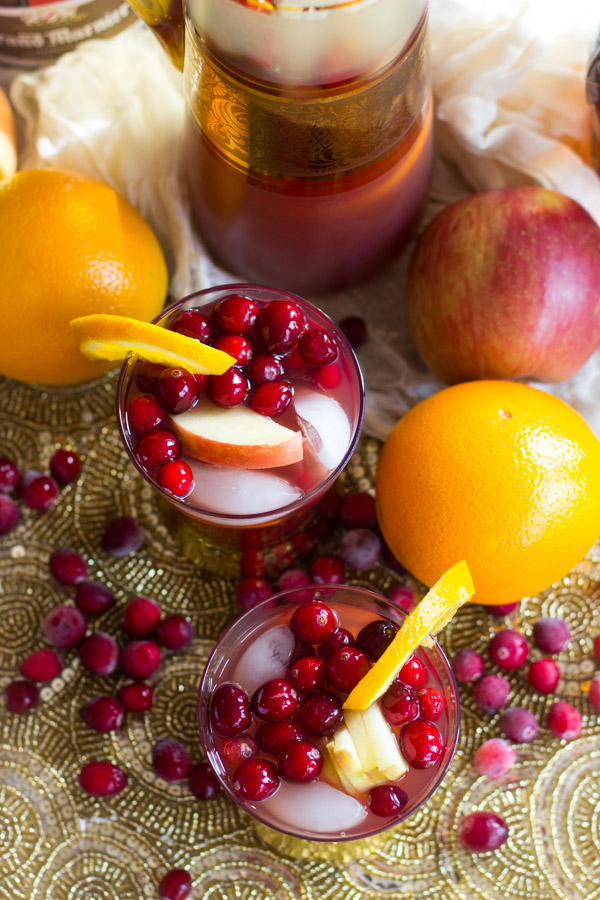 You probably don't even need to leave your house to pick up all the bar supplies you need. I had one of the best deliveries of my LIFE when I used Drizly's beverage delivery service. It was truly one of the most fun deliveries I've ever received. You can have liquor, wine, and beer delivered to your house in under an hour, provided you're in a delivery area – which I am, blessedly!
Christmas is almost here already. Save yourself another trip to the store, and have your booze delivered. Or if unexpected guests drop by and you want to offer them a drink? Drizly is your life-saver. Or you are running short on booze during your holiday party, use Drizly. It was so fun and so handy. Now I basically never have to leave my house. Oh, except to go to work. :/
Knock back a few Cran-Marnier Hard Ciders while you're wrapping 8,000 gifts this week!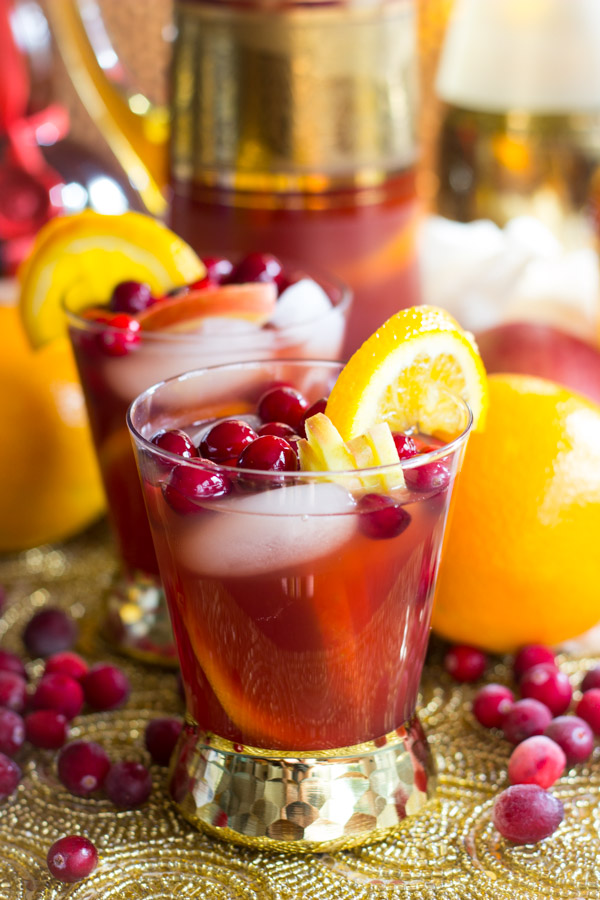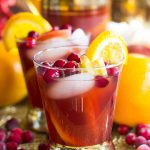 Cran-Marnier Hard Cider (Cranberry Orange Hard Cider)
Ingredients
2 - 12

oz.

bottles hard cider

2

c.

cranberry juice or cran-apple juice

6

oz.

Grand Marnier

6

oz.

Crown Royal Apple

1

orange

sliced

1

Fuji apple

thinly sliced

1

c.

fresh cranberries
Instructions
In a pitcher, combine hard cider, cranberry juice, Grand Marnier, and Crown Royal Apple.

Add fruit.

Divide between 4-6 glasses.
You may also like:
Grand Marnier & Kahlua Hot Chocolate Lattes