Chai-spiced eggnog, spiked with bourbon! So simple, but those warm holiday spices and the kick of booze are a big upgrade to your regular glass of eggnog!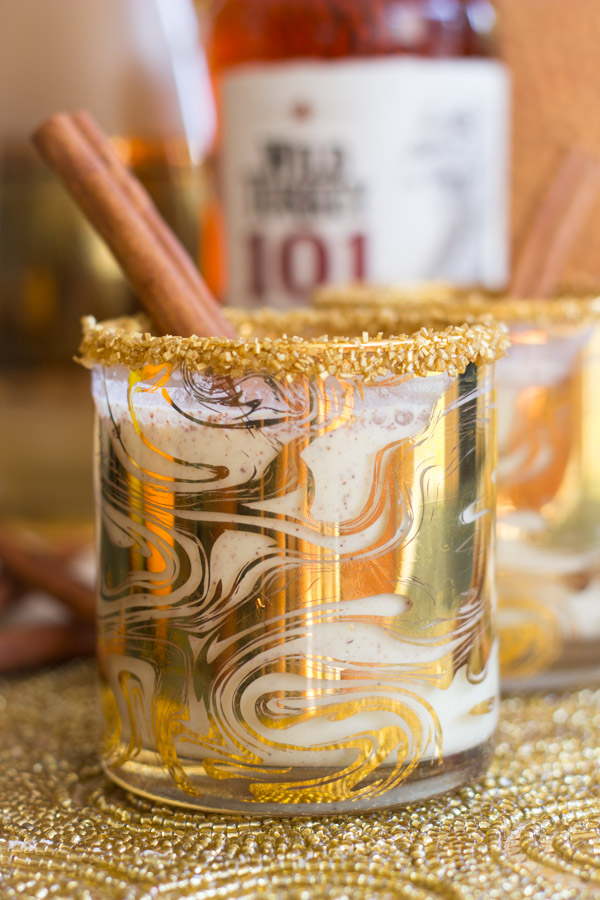 Make it a day ahead, and let those spices really marry with the eggnog! It was almost better to throw the spices in the day before, and then add the bourbon before serving. The spices got the chance to hang out and really magnify!
I know you are OVER eggnog, and I don't blame you. But see, I am a horrible planner, and I have two extra Christmas recipes leftover. For me, that's actually doing pretty well. In the past, I can have up to 5 or 6 recipes that I planned to share for a holiday, but didn't post on time.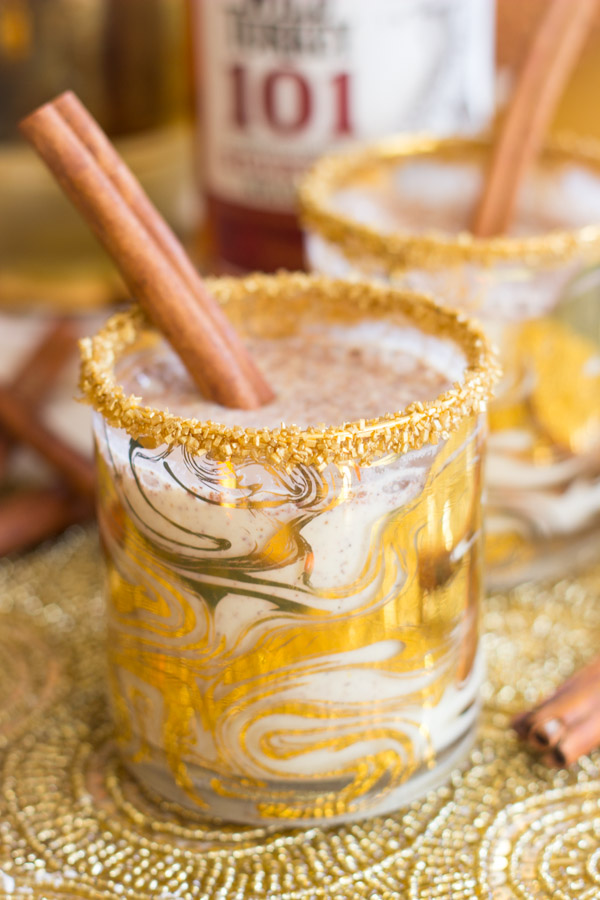 This year, I only have TWO! A big improvement! I couldn't decide whether to sock them away til next year, or just post them anyway. I don't know, maybe someone still wants a glass of spiked eggnog. Temps are dipping super low this weekend, and it's the weekend, so maybe you'll want a holiday-ish beverage while you are hunkering down in front of the fireplace.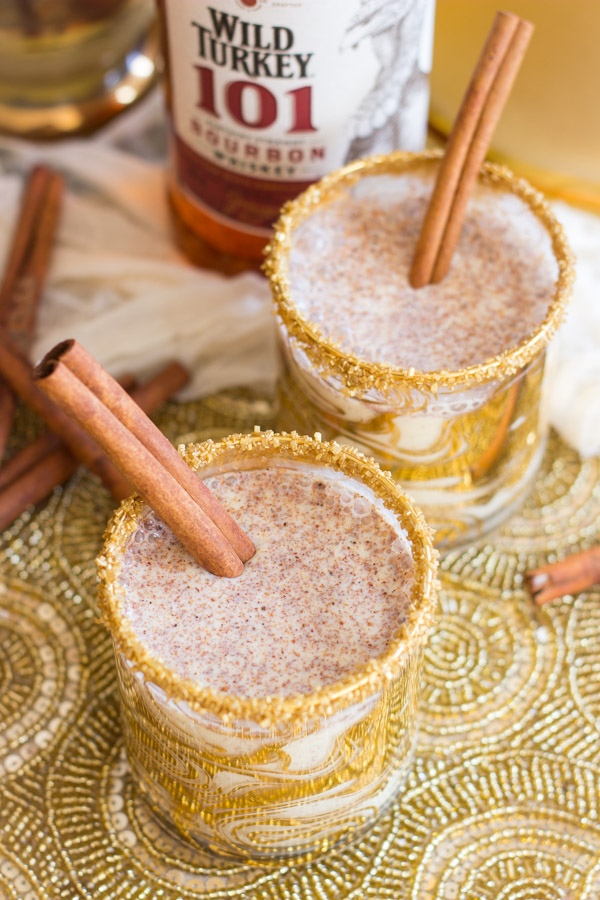 I drank two dirty martinis last night, and that's quite a lot of booze for me nowadays, so I might skip a Bourbon Chai Eggnog tonight, but I will be whipping them up for watching NFL playoff games tomorrow, or maybe for the National Championship game on Monday. You don't drink eggnog while watching football?? WHAT?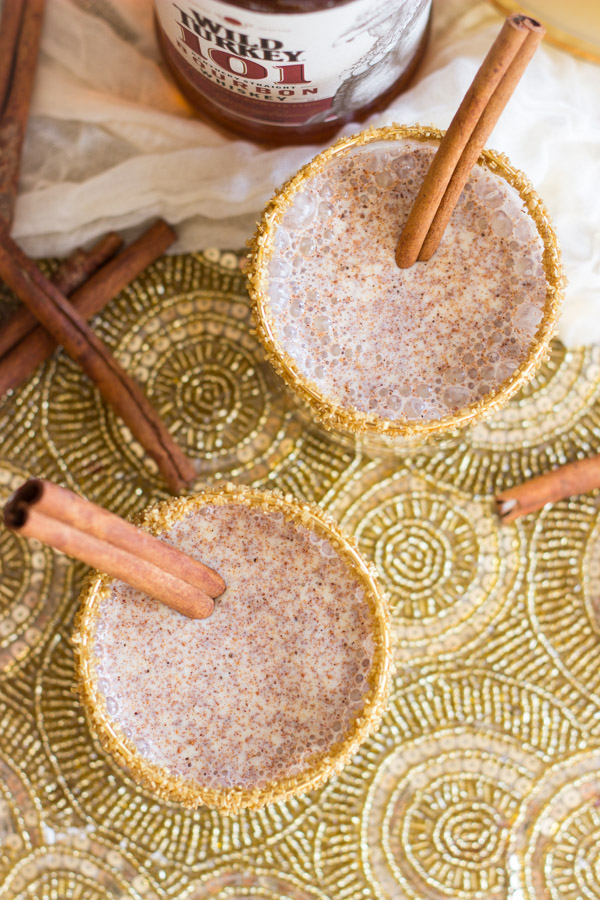 Better still, I spent the better part of 4 days organizing all my recipe clippings. Who among us doesn't hoard recipe clippings from a dozen or so different magazine subscriptions? Right. They are perfectly organized, for once, and will likely stay that way for only a few weeks. 🙂 But while they're in such good shape, I'm pouring a glass of Bourbon Chai Eggnog and leisurely flipping through them! Sounds like a perfect Sunday afternoon activity.
Don't wait til next Christmas to try this beverage. The spices with eggnog and bourbon are just divine.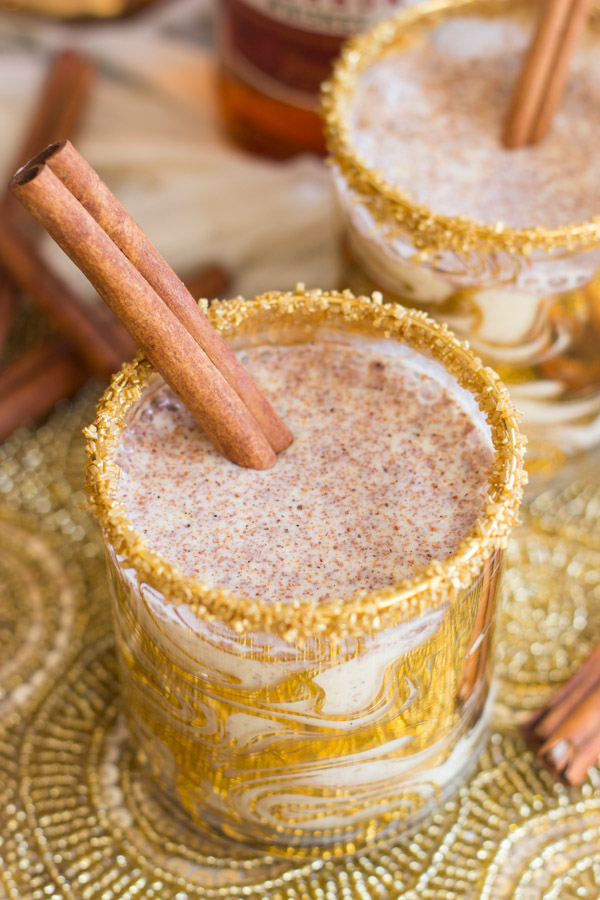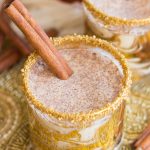 Bourbon Chai Eggnog
Chai-spiced eggnog, spiked with bourbon! So simple, but those warm holiday spices and the kick of booze are unbelievable.
Ingredients
2

c.

eggnog

1

tsp.

cinnamon

1/4

tsp.

nutmeg

1/2

tsp.

cardamom

1/4

tsp.

clove

1/4

tsp.

ginger

4

oz.

bourbon

sugar crystals

2

cinnamon sticks
Instructions
In a small bowl, whisk together eggnog and spices until thoroughly blended.

Add bourbon.

Dip the rims of two rocks glasses in water, and then in sugar crystals.

Fill glasses with ice.

Divide the eggnog mixture evenly between the two glasses.

Serve with a cinnamon stick.
You may also like: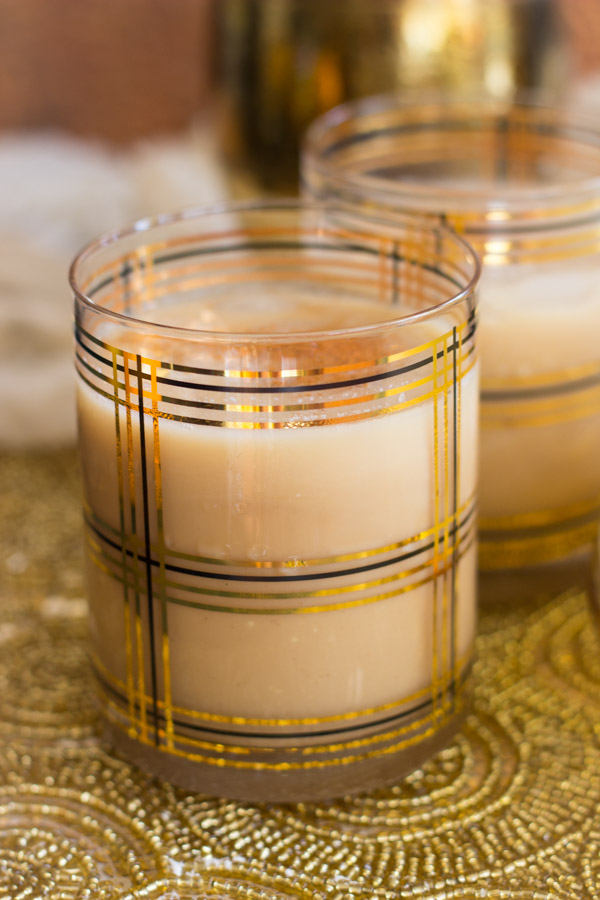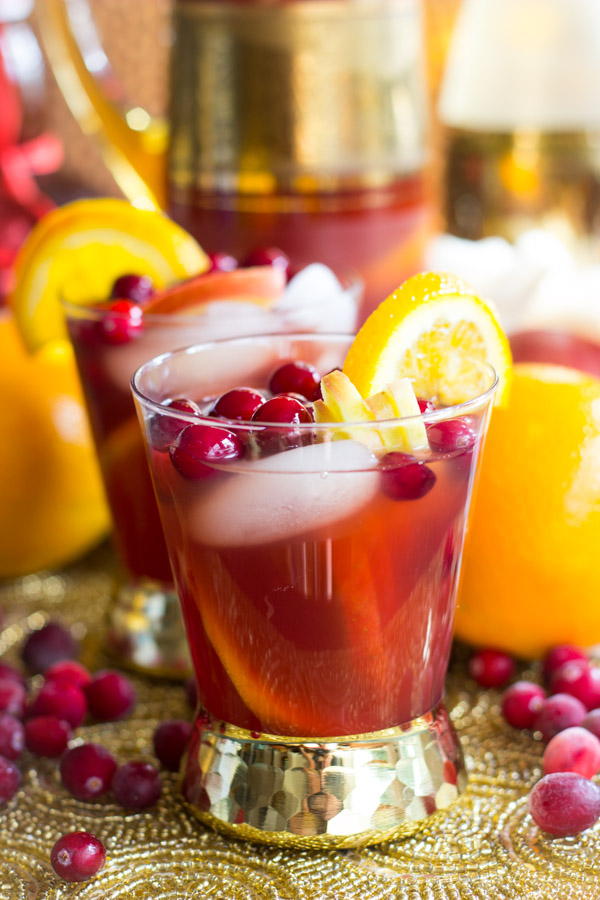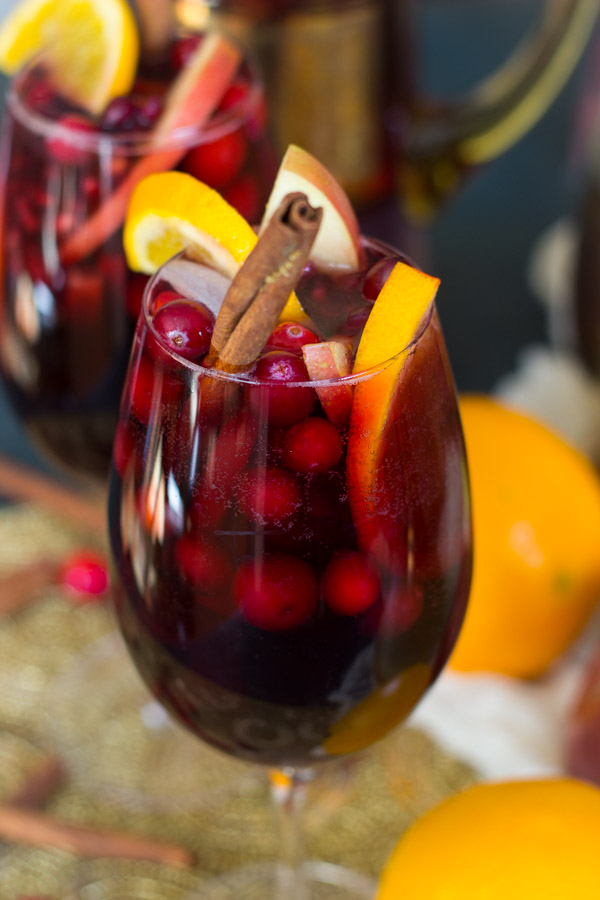 Grand Marnier & Kahlua Hot Chocolate Lattes