This holiday red wine sangria is loaded with seasonal fruit and juices, and it's also spiked with booze, and it's fizzy and effervescent. A bright and refreshing cocktail option for ringing in the New Year!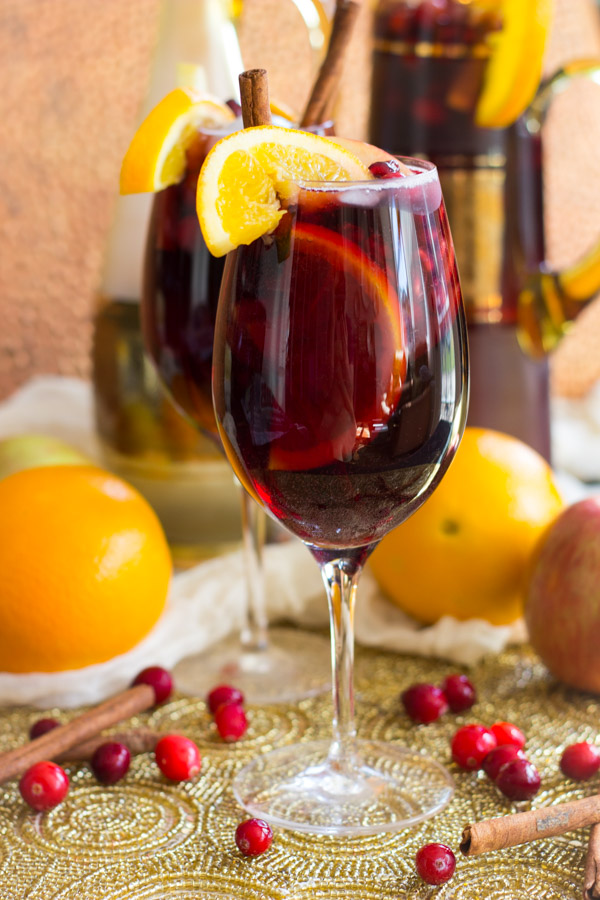 Hi!! Happy New Year! What are you plans for NYE? It is definitely my personal preference to be sitting at home! NYE is not my favorite holiday, honestly, and I much prefer a cozy night in to a raucous night out.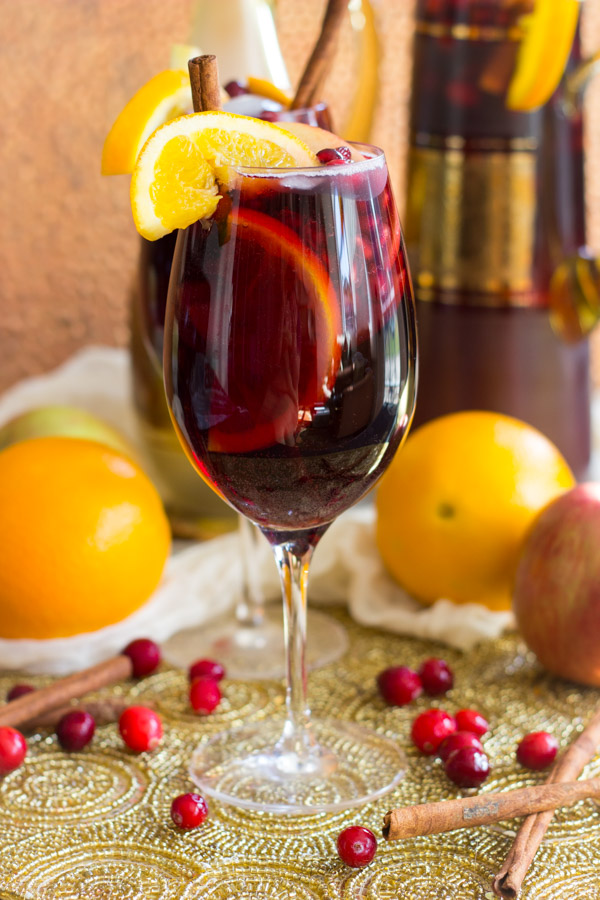 There's so much build-up to events like birthdays and NYE, and I usually find that they end up being a little disappointing. It's like the fun is forced. Forced fun is never as fun as organic fun, know what I mean? So I prefer a low-key NYE… and birthday.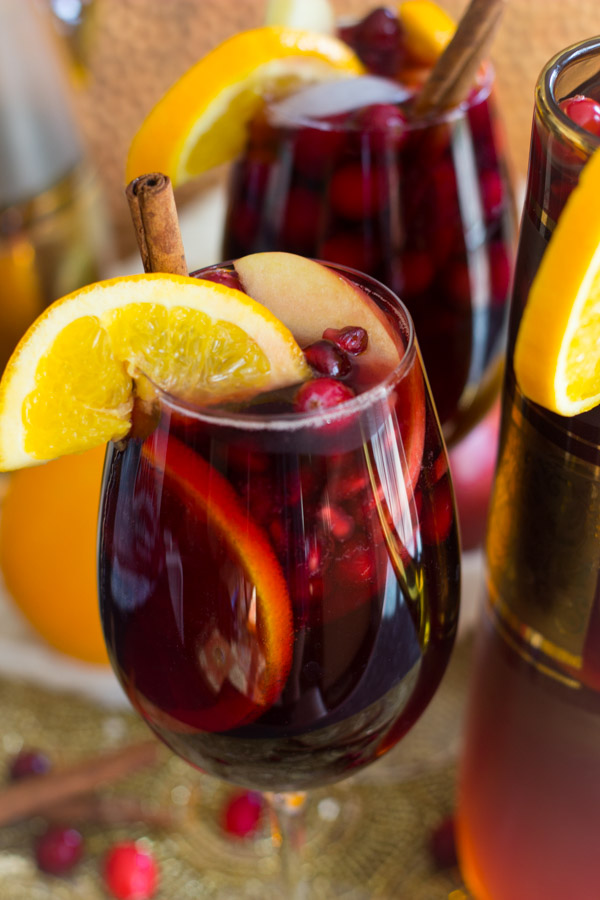 We'll make popcorn, watch a movie, and I'm not even sure there will be champagne. More likely, hot chocolate – this Grand Marnier & Kahlua Hot Chocolate, but we still have a run to Sam's Club to make today, and maybe I'll get the fixings for this Cranberry-Pomegranate Sangria. Are you having guests over for NYE? This is such a good party drink!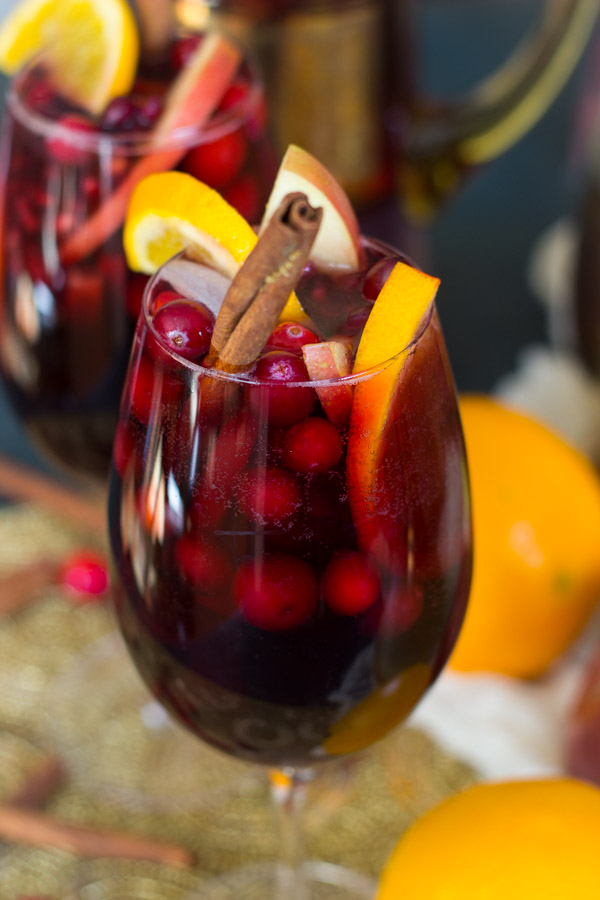 It's bright, refreshing, and fruity, with the best seasonal fruits and juices, and spiked with Grand Marnier and brandy. It's also fizzy and effervescent with a boost from club soda. I love to use flavored La Croix in this sangria – my #1 choice being cran-raspberry. So good, and the flavors are such a nice complement to this Cranberry-Pomegranate Sangria.
We were out late with friends last night, so one night of adventure on the weekend is about all I can handle these days. We're lazy and sleepy today after golf, dinner, and drinks yesterday, so our lame and boring NYE sounds pretty perfect!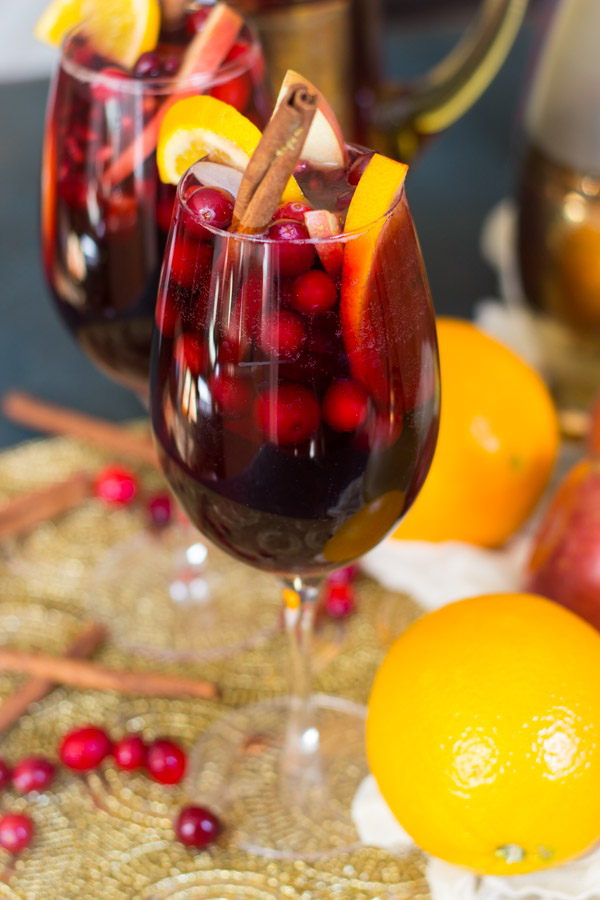 Whether you're staying in, or going out, I've posted a bunch of cocktail recipes this week, so I'll link below if you're still hunting for ideas. Have a safe and happy new year! As always, thank you so much for spending part of your day here. 🙂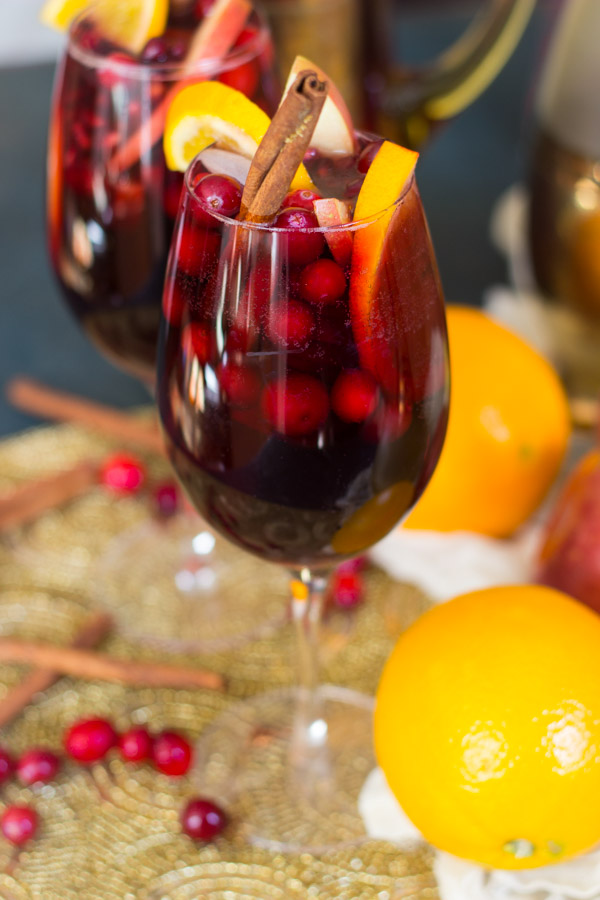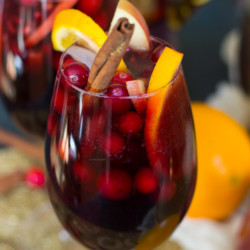 Cranberry-Pomegranate Sangria
This holiday red wine sangria is loaded with seasonal fruit and juices, and it's also spiked with brandy and Grand Marnier.
Ingredients
1

bottle chilled red wine

Pinot Noir, Rioja, Zinfandel, Nero D'Avola, or a basic red blend all work well

1

c.

cranberry juice

1

c.

pomegranate juice

1

c.

club soda

orange La Croix or cran-raspberry La Croix are great

1/2

c.

Grand Marnier

1/2

c.

brandy

1

c.

fresh cranberries

1

c.

pomegranate arils

1

orange

thinly sliced

1

apple

thinly sliced
Instructions
In a large pitcher, combine wine, cranberry juice, pomegranate juice, club soda, Grand Marnier, and brandy.

Add fruit.

Divide into 6 wine glasses.
You may also like: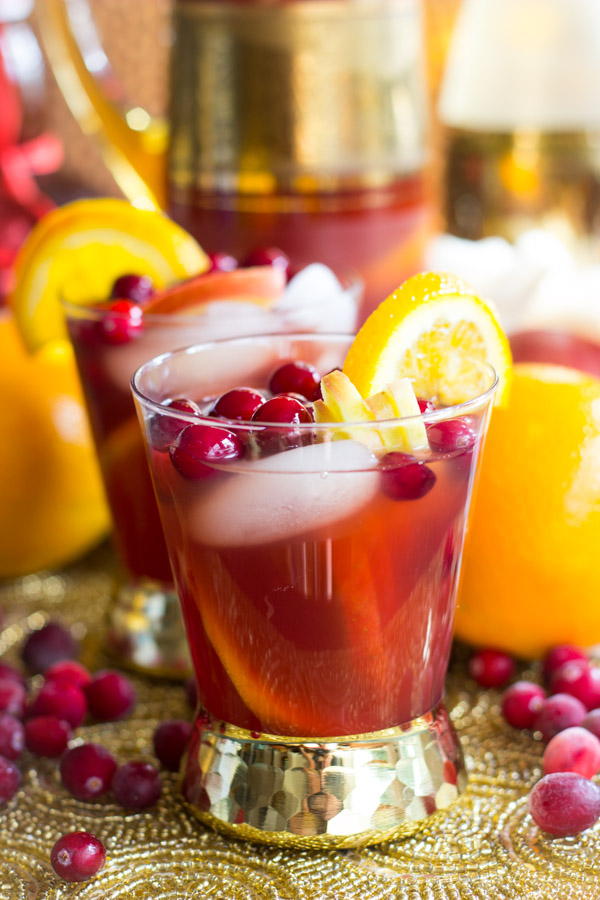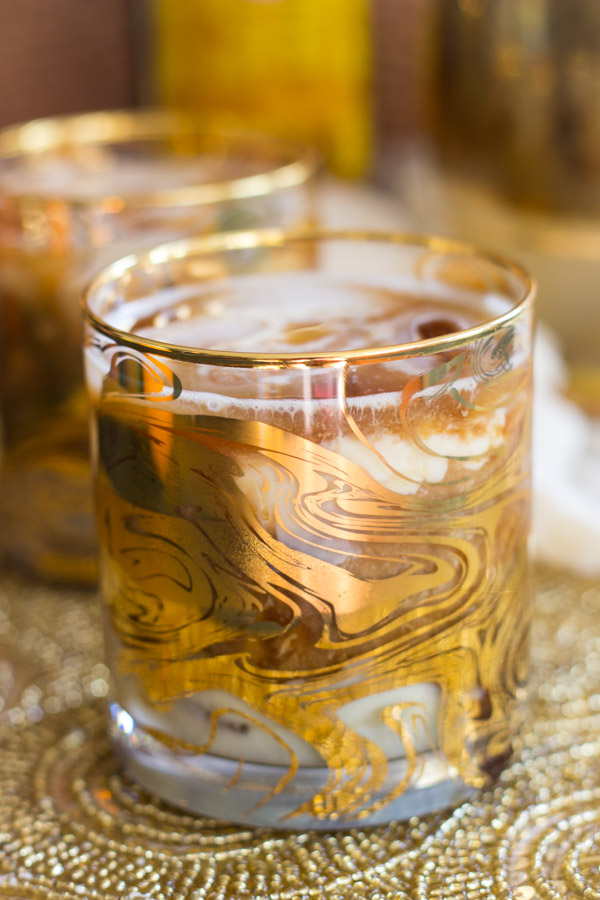 Grand Marnier & Kahlua Hot Chocolate Lattes