This Cookies 'n Cream Oreo Bundt Cake recipe features a milk chocolate bundt cake stuffed with Oreo cookies, and topped with chocolate ganache and cookies 'n cream pudding frosting! This Oreo Bundt Cake is as easy as can be, but delivers major indulgence.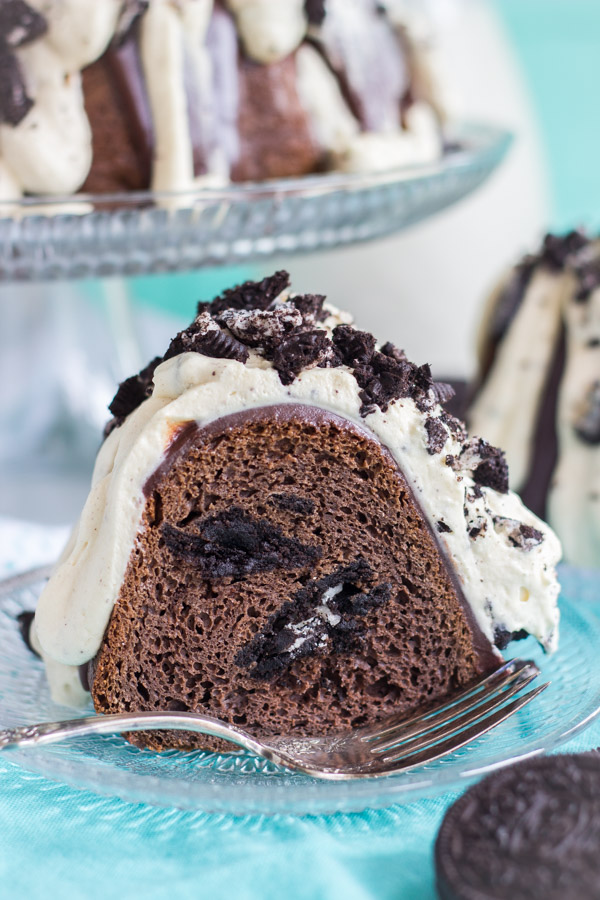 What if I promised you that this Oreo Bundt Cake is the last bundt cake recipe that I'm going to shove in your face for a good, long while? Would you be happy because you're tired of seeing bundt cakes? Or would you be super sad because you can never have enough easy bundt cake recipes? Talk to me.
Either way, this is probably the last bundt you'll see for a bit. I have a billion other recipes planned, and none are a bundt. I've posted like 4 in the last month, so you are set. For Easter, check out this Lemon Bundt Cake or Blueberry Bundt Cake. Those were born out of this Lemon Blueberry Bundt Cake with Lemon Glaze, featuring both of those flavors.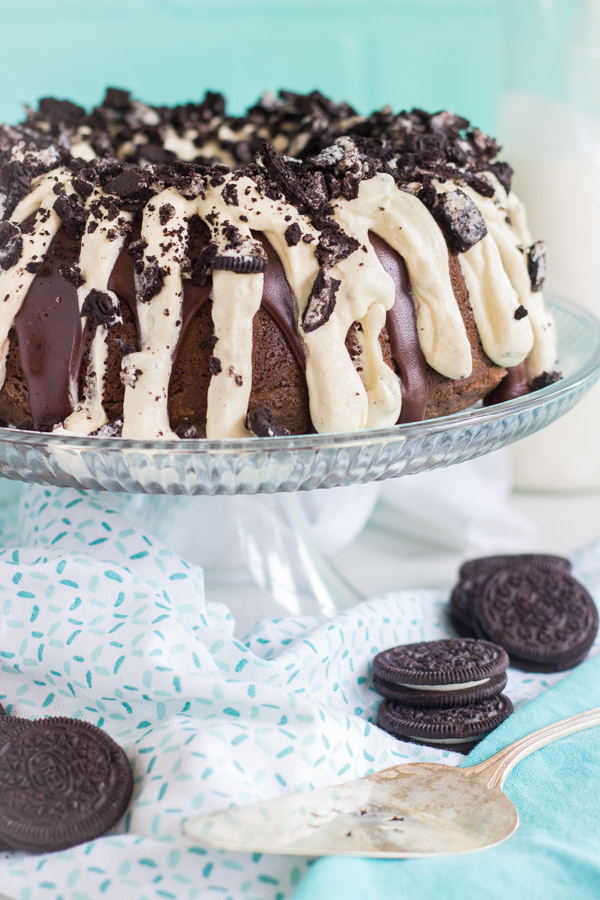 For anytime at all, no holiday or season needed, this ridiculously simple Easy German Chocolate Bundt Cake recipe or this Dark Chocolate Peanut Butter Bundt Cake. Omg, they are good, and oh-so indulgent but EASY, as their names would imply. My friend Jess doesn't bake at all, but made the chocolate peanut butter one for her dad for his birthday, and it turned out beautifully.
Boozy bundt options would be this Whiskey Walnut Spice Cake (to-die-for!) or this Buttered Rum Date Cake. YUM.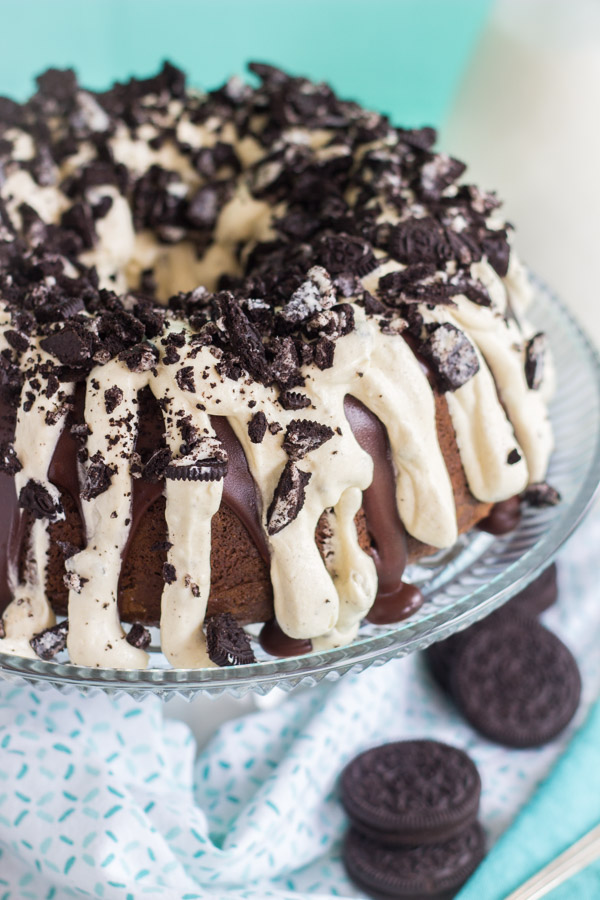 Today I give you this Oreo Bundt Cake, complete with about 20 Oreos throughout, a few boxes of Oreo Cookies 'n Cream pudding, chocolate ganache, and dense chocolate cake, of course. Whoop!
It starts with my favorite way to doctor up a cake mix, courtesy of my Grandma's Pistachio Bread, and I stuffed the moist, dense chocolate cake with a bunch of Oreos, baked right in. It's so fun to bite into a slice of rich chocolate cake to find a crunchy, cream-filled chocolate cookie. Yessss. I also used an Oreo Cookies 'n Cream pudding mix right in the cake batter.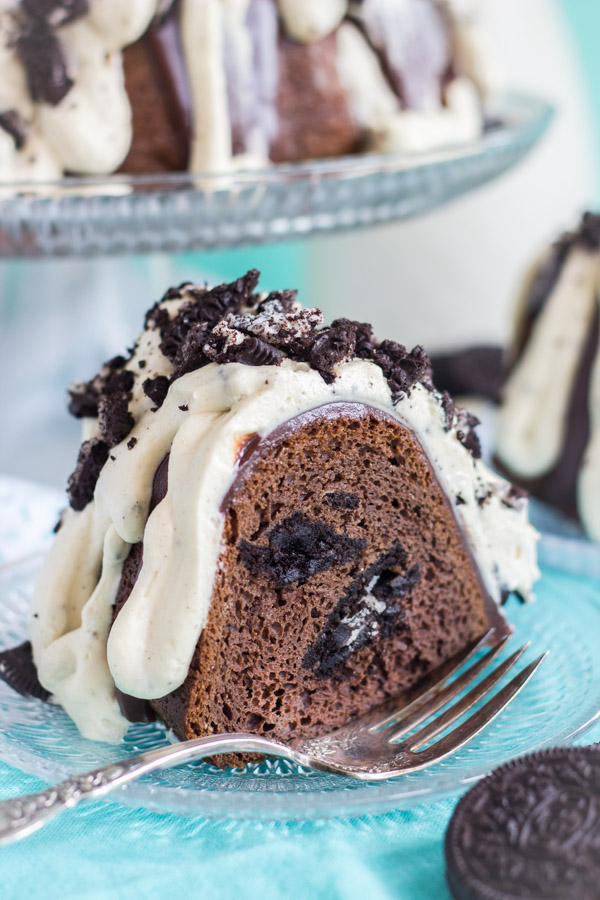 Once the cake is baked and cooled, I drenched it in chocolate ganache. Before you ever frost a chocolate cake, give it a layer of chocolate ganache. It never hurts anything.
For frosting, a light, fluffy, creamy frosting made from whipped topping and more Oreo pudding mix. Pudding frosting is so lovely because it's just super light and fluffy. It's a great complement to the layer of rich, luscious ganache.
There's a lot of layers and textures to this Oreo Bundt Cake, so it's very well-rounded, but it's still a really simple, easy recipe!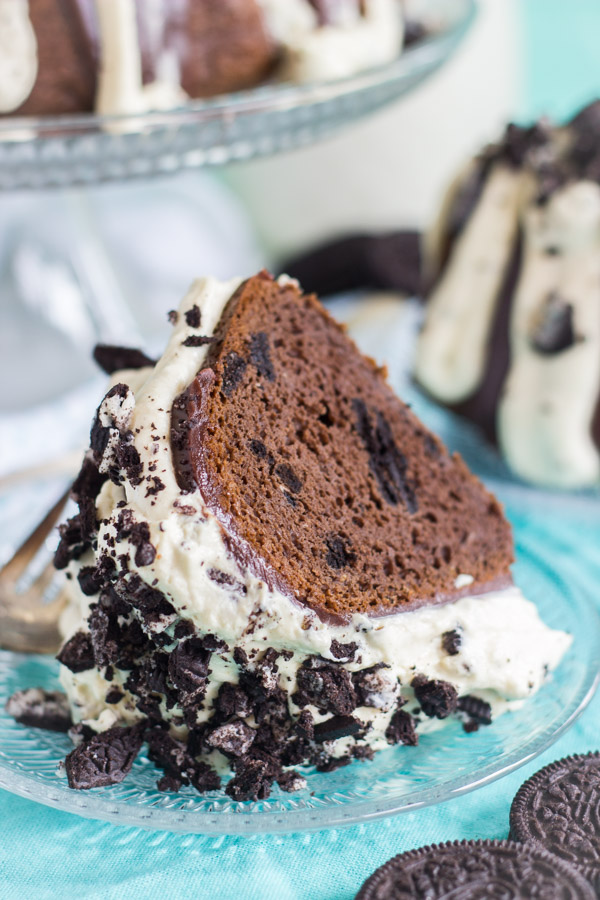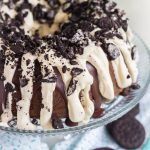 Oreo Bundt Cake
Chocolate bundt cake, stuffed with Oreo sandwich cookies, topped with chocolate ganache, and cookies 'n cream pudding frosting!
Total Time
1
hour
15
minutes
Ingredients
For cake:
1

box chocolate cake mix

1

box instant Oreo Cookies 'n Cream pudding mix

4

eggs

1

c.

sour cream

reduced-fat is fine

1/4

c.

vegetable oil

about 20 Oreo cookies

divided; 8 whole, and the remainder coarsely chopped
For ganache:
1

c.

milk or semi-sweet chocolate chips

1/4

c.

heavy cream

3

tbsp.

butter
For cookies 'n cream pudding frosting:
1

box instant Oreo Cookies 'n Cream pudding mix

3/4

c.

cold milk

1 - 8

oz.

container whipped topping

thawed
Instructions
For cake:
In a large bowl, stir together cake mix, pudding mix, eggs, sour cream, oil, and 1/2 of the coarsely chopped Oreos (eyeball it).

Spray a large tube pan or bundt pan with non-stick spray.

Spread half the batter evenly into prepared pan.

Arrange the 8 whole Oreos around the batter.

Spread with remaining batter.

Bake at 350 degrees for 40-45 minutes, or until a toothpick inserted near the center comes out clean.

Remove pan to a wire rack to cool for 10 minutes, then invert the cake onto the wire rack to cool completely. Do not cool it completely in pan - it will stick and become difficult to remove!
For ganache:
In a small microwave-safe bowl, combine chocolate chips, heavy cream, and butter.

Microwave on high at 30-second intervals until chocolate is melted and the mixture is smooth.

Drizzle over bundt cake.

Allow 10-15 minutes for ganache to set.
For cookies 'n cream pudding frosting:
In a medium bowl, whisk together pudding mix and cold milk.

Fold in whipped topping.

Spread or pipe over the cake.

Sprinkle with remaining Oreo cookie pieces. Cut and serve.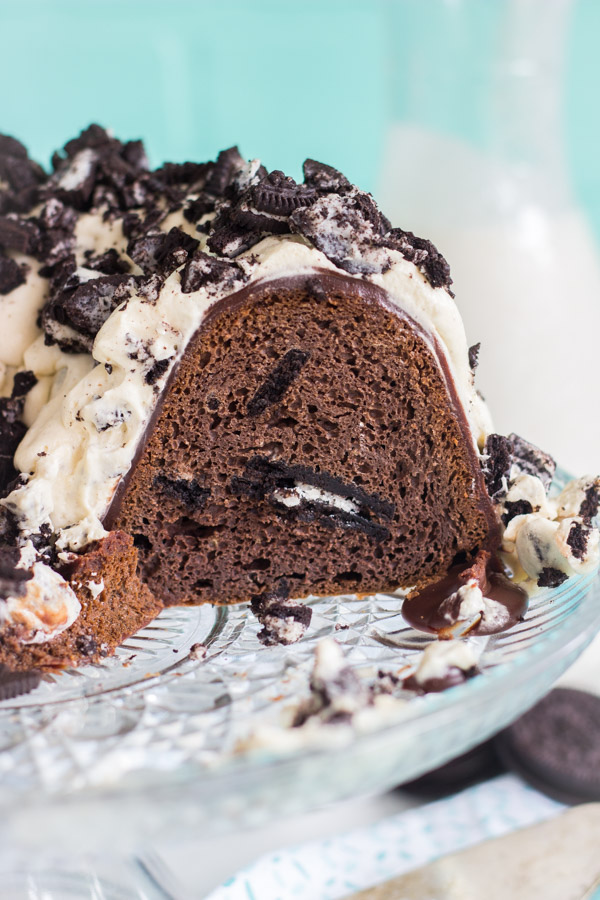 You may also like these easy bundt cake recipes!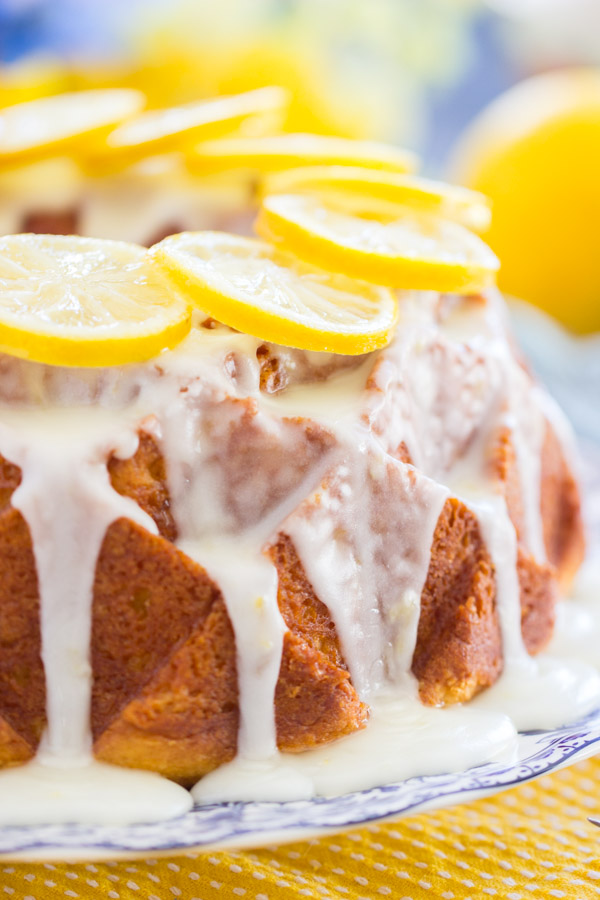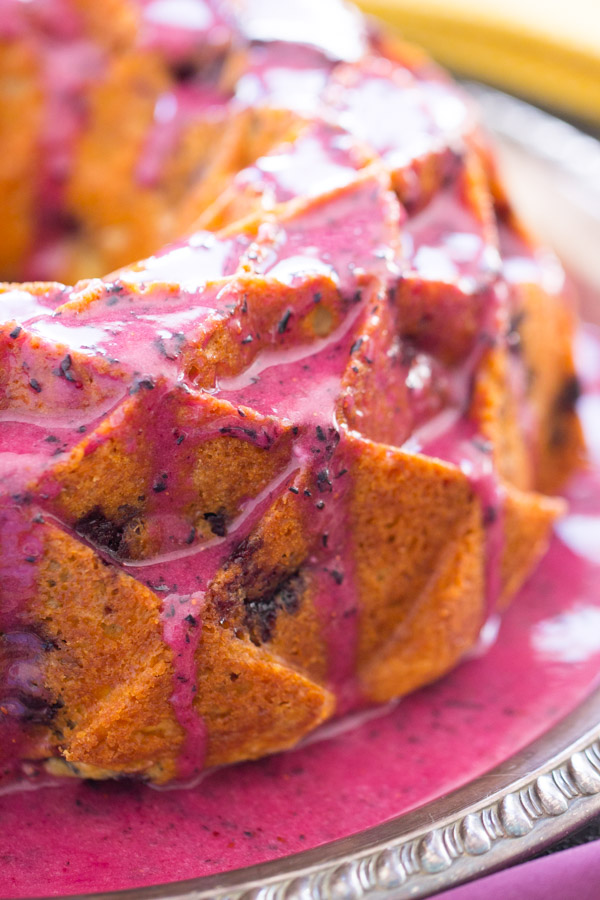 Lemon Blueberry Bundt Cake with Lemon Glaze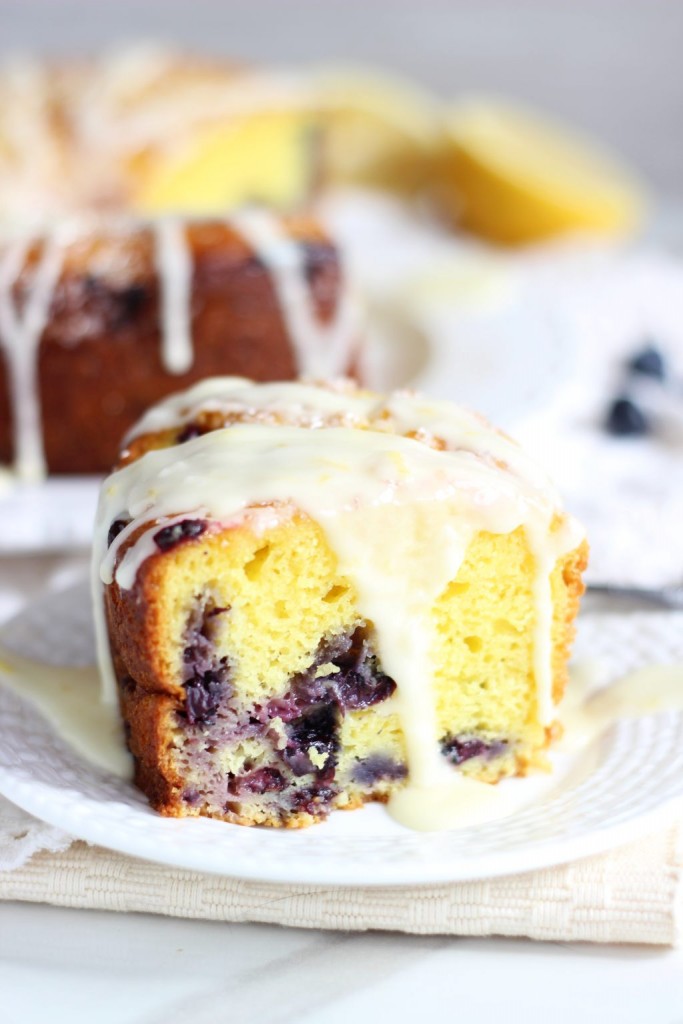 Easy German Chocolate Bundt Cake Recipe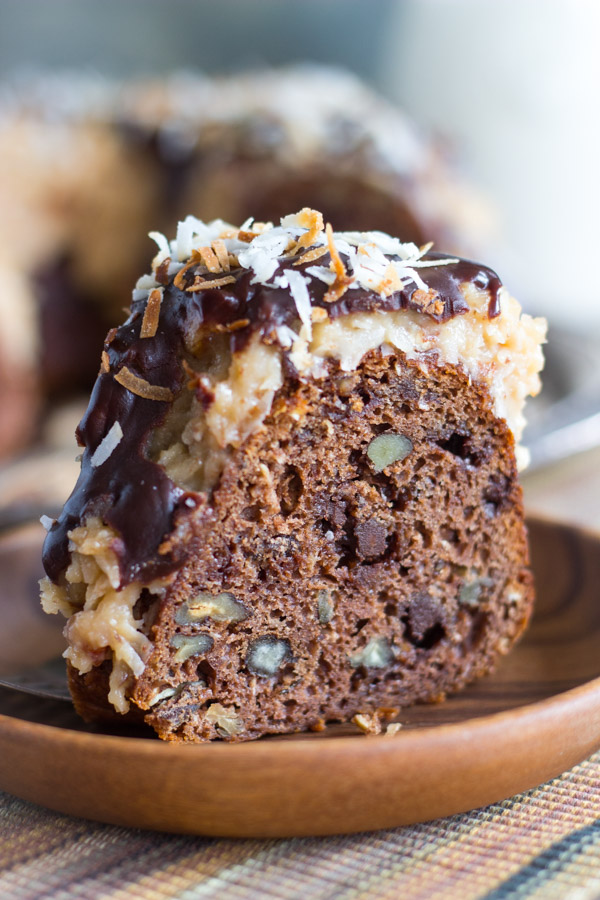 The Easiest Dark Chocolate Peanut Butter Bundt Cake