One of my favorite childhood meals, and a dish that my Grandma always made! It's simple, delicious, and hearty! My Grandma's Soup-to-Nuts Casserole comes together fast, and feeds a crowd. It's a great weeknight dinner that's always a hit.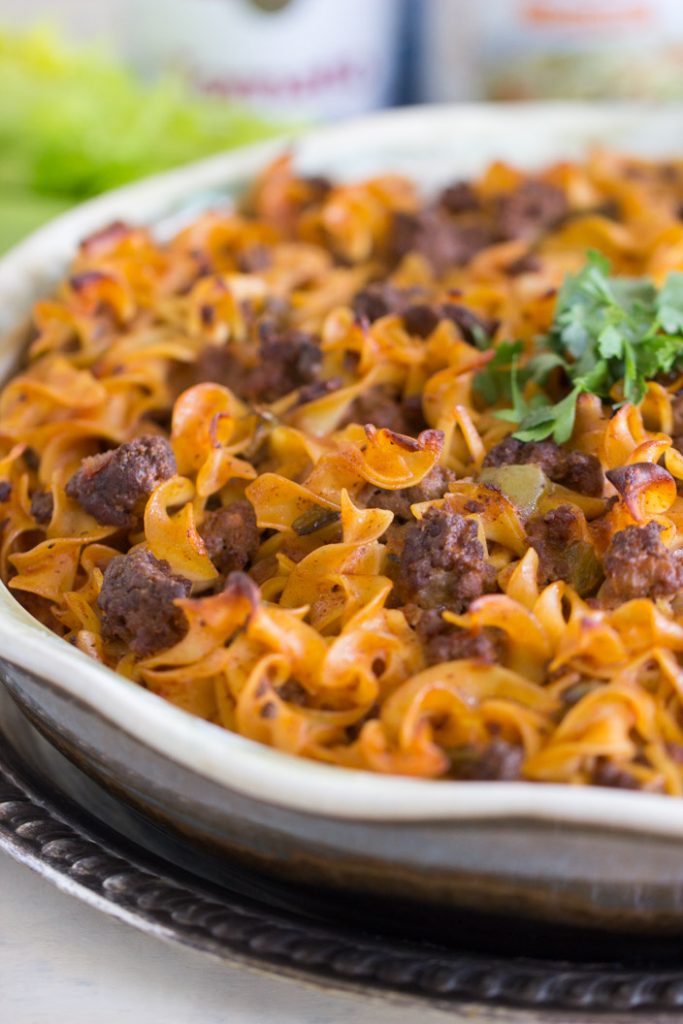 WOW – where is time going? I honestly can't believe we're this far into 2017, or that we're this far into summer. I almost don't feel like summer has even started, and yet it's mid-July. What happened?
If you've got kids, you're probably thinking about back-to-school, and maybe you're feeling like the school year is overdue to start. Haha, just kidding. 🙂 I threw together one of my childhood favorite meals that is going to be a life-saver for a simple weeknight dinner when your schedule changes in the fall!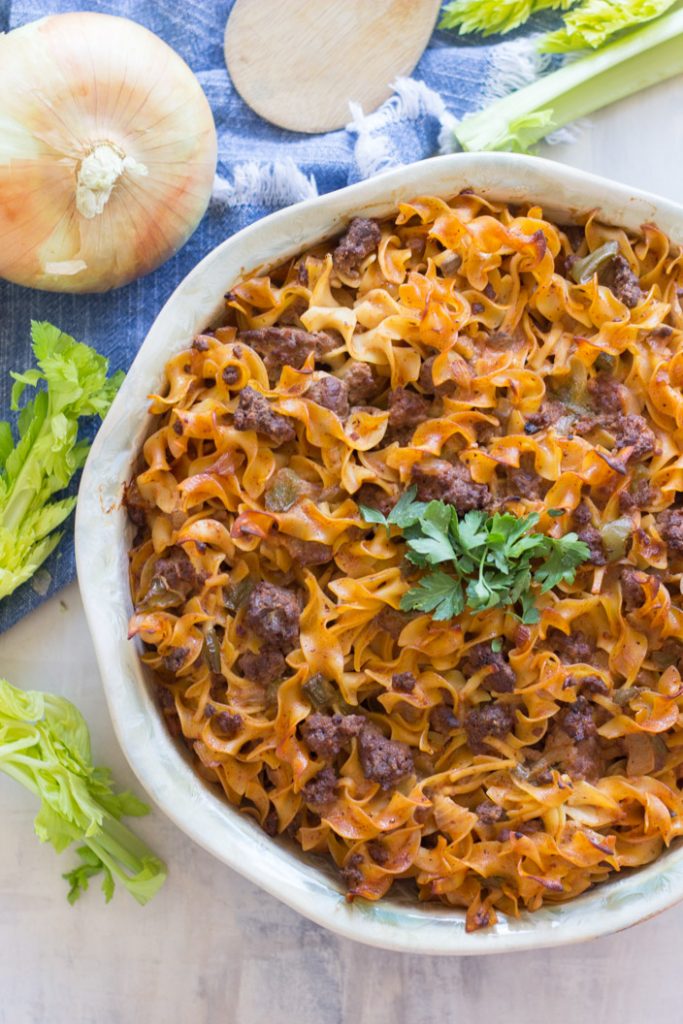 A lot of my friends' kids are heading back to school in mid-August already. You're probably prepping for a completely different routine, much more structured than you've enjoyed during the summer, and my Grandma's Soup-to-Nuts Casserole is super simple and easy, no frills, but completely hearty and filling. Also, it feeds a crowd, so if you need quick weeknight dinners that are going to feed a lot of mouths, I've got a good one for you.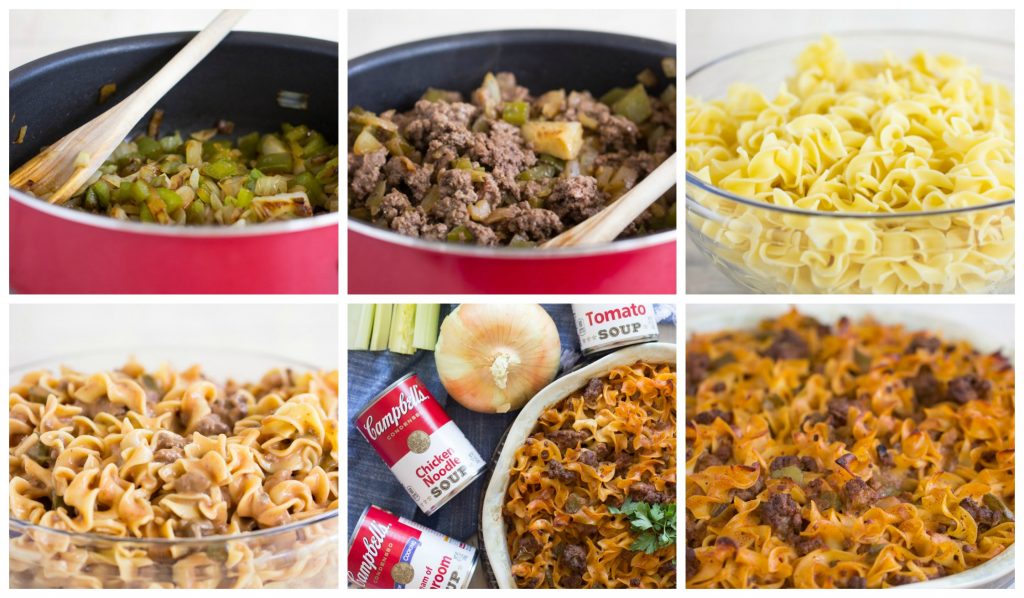 I grew up on this stuff. Grandma's Soup-to-Nuts Casserole was a classic for us. If my mom couldn't get us off to school, a lot of times it was my Grandma who was helping us get on the bus, or making dinner for the evening when we got home. My cousins remember eating a lot of Soup-to-Nuts too, and our childhoods wouldn't be the same without it.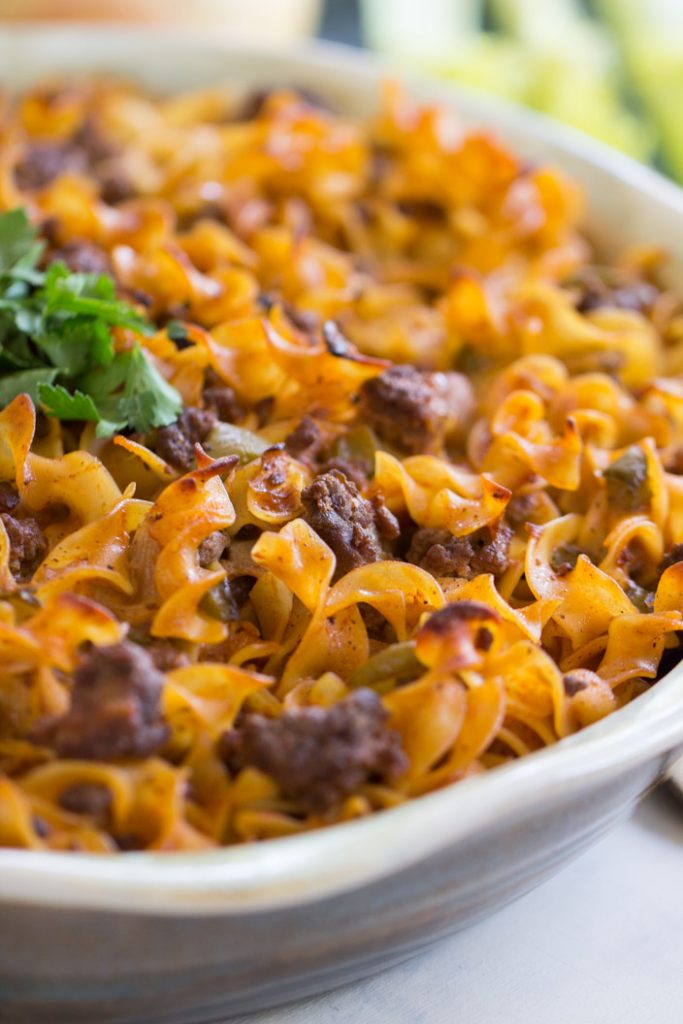 Some foods and recipes can create such wonderful memories. I've made my Grandma's Soup-to-Nuts Casserole for years now myself, and it's perfect for a simple, complete dinner. With veggies, ground beef for protein, and egg noodles for carbs – no side dish needed! This recipes uses three different cans of soup, believe it or not, and they all come together with such phenomenal flavor. I LOVE this casserole.
My best friend just returned to work after maternity leave, and I recommended this to her as well. It's so helpful to have a repertoire of tried-and-tried, simple recipes on hand for busy schedules.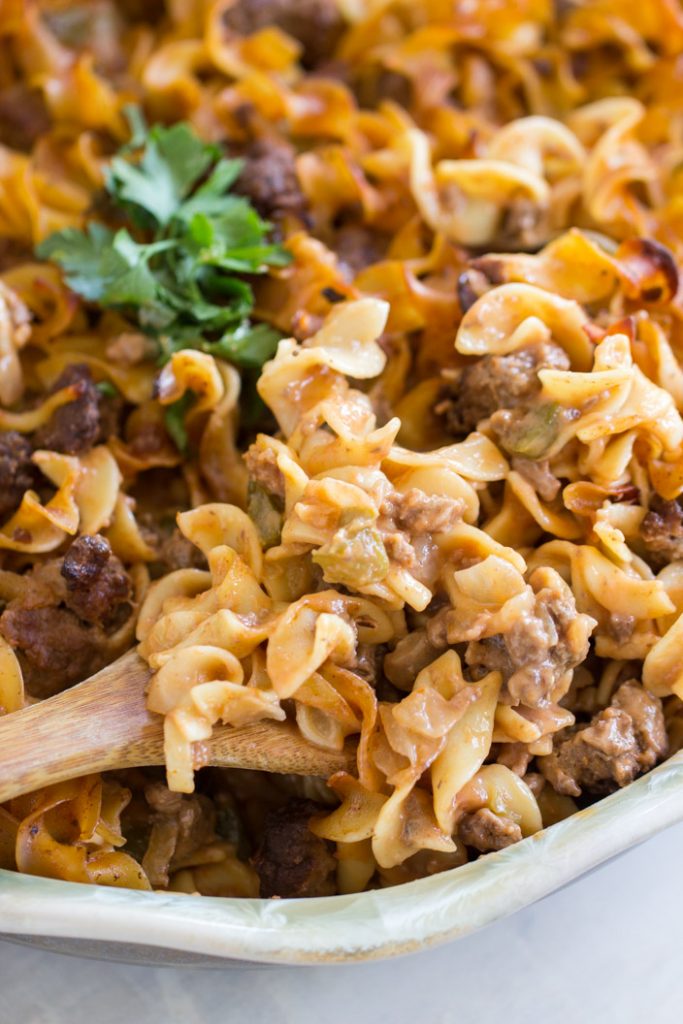 When you're preparing to manage a busy back-to-school schedule, and you need to plan simple meals, this is a great option.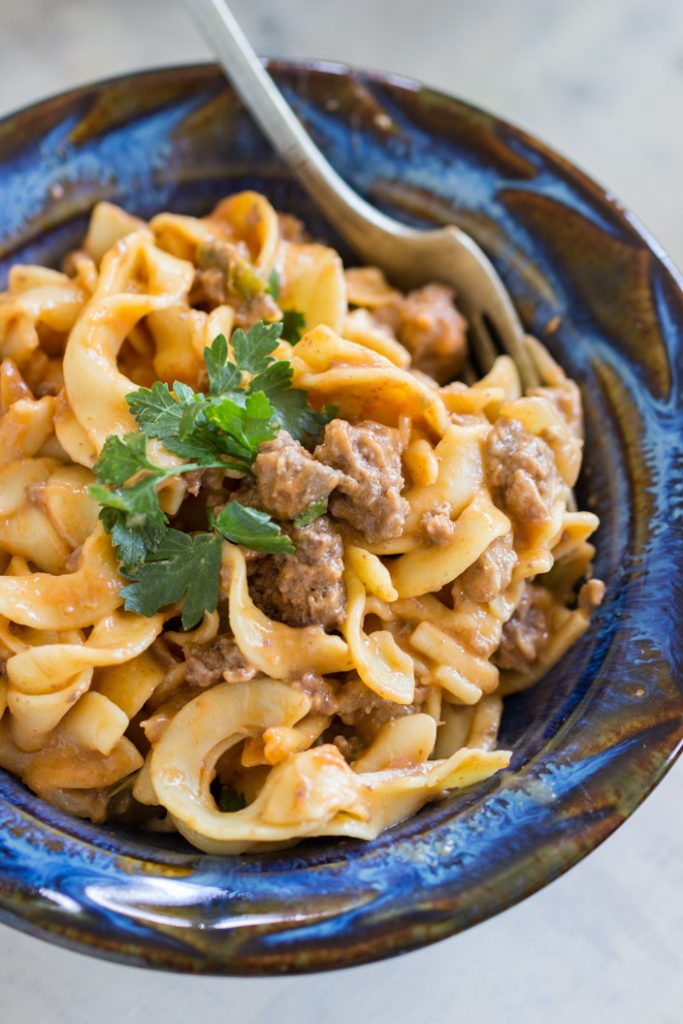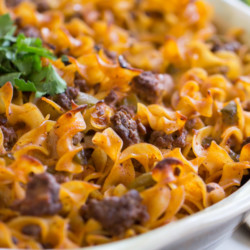 Grandma's Soup-to-Nuts Casserole
Ingredients
1 - 12

oz.

package wide egg noodles

cooked, drained

2

tbsp.

butter

1

green pepper

chopped

1

large yellow onion

chopped

3

ribs celery

chopped

1

lb.

lean ground beef

1 - 10.5

oz.

can Campbell's® Condensed Tomato Soup

1 - 10.5

oz.

can Campbell's® Condensed Chicken Noodle Soup

1 - 10.5

oz.

can Campbell's® Condensed Cream of Mushroom Soup

salt & pepper

to taste
Instructions
In a large stock pot over medium heat, melt the butter.

Add pepper, onion, celery, and ground beef, cooking until beef is browned.

Remove from heat, and stir in the noodles, tomato soup, chicken noodle soup, cream of mushroom soup, salt, and pepper.

Spread into a large casserole dish.

Bake at 325 degrees for 1 hour, or until heated through.

Serve hot.