This super moist bread is made with one bowl, no mixer required, and is sooo easy! It's made with pistachio pudding mix, yellow cake mix, and ribbons of cinnamon-sugar for an ultra delicious bread or coffee cake! A family favorite that my Grandma's been making for DECADES!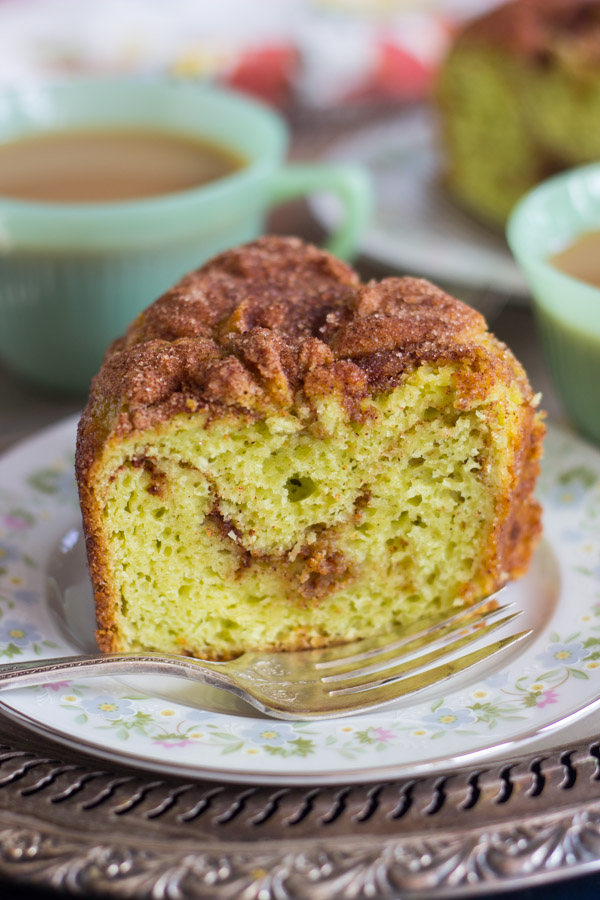 *updated 11/13/16 with some newer, prettier pics! I hope they are prettier. 🙂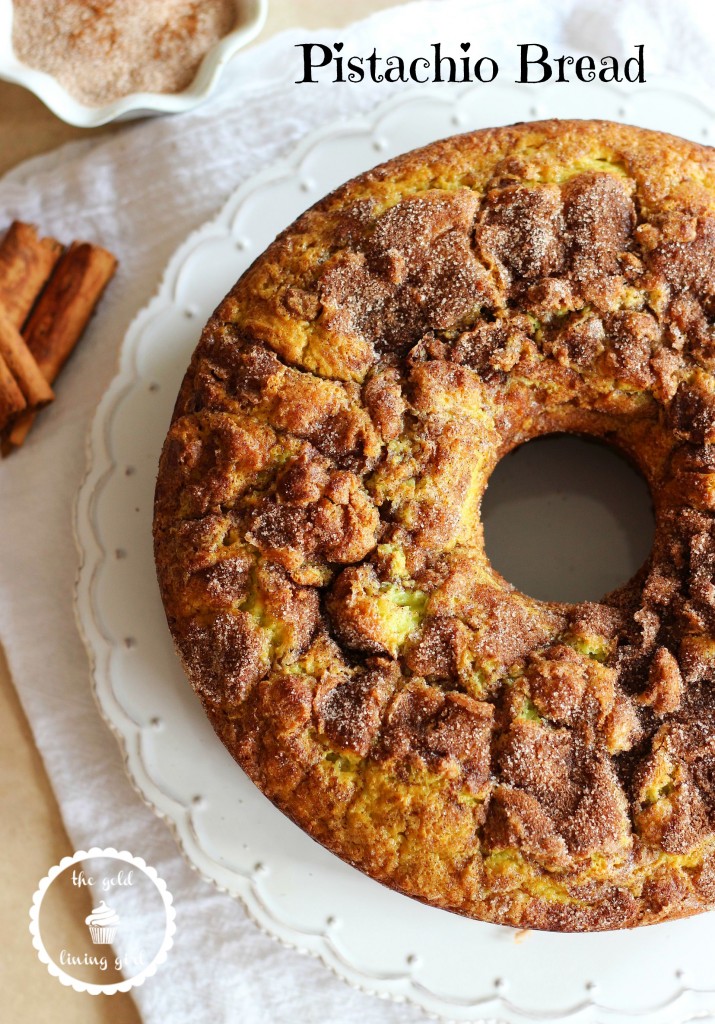 I am so disconnected from the world. I am back in Pennsylvania visiting my family this week for the holidays. I'm staying mostly at my Grandma's house, and she doesn't have internet. I mean, of course, because there aren't that many 89-year-olds that really need internet! Totally understandable, but as a result, I am pretty MIA on the blog this week! My apologies. You deserve a break from my chatter anyway, so I'll spare you any small talk and we'll get more or less straight to the good stuff….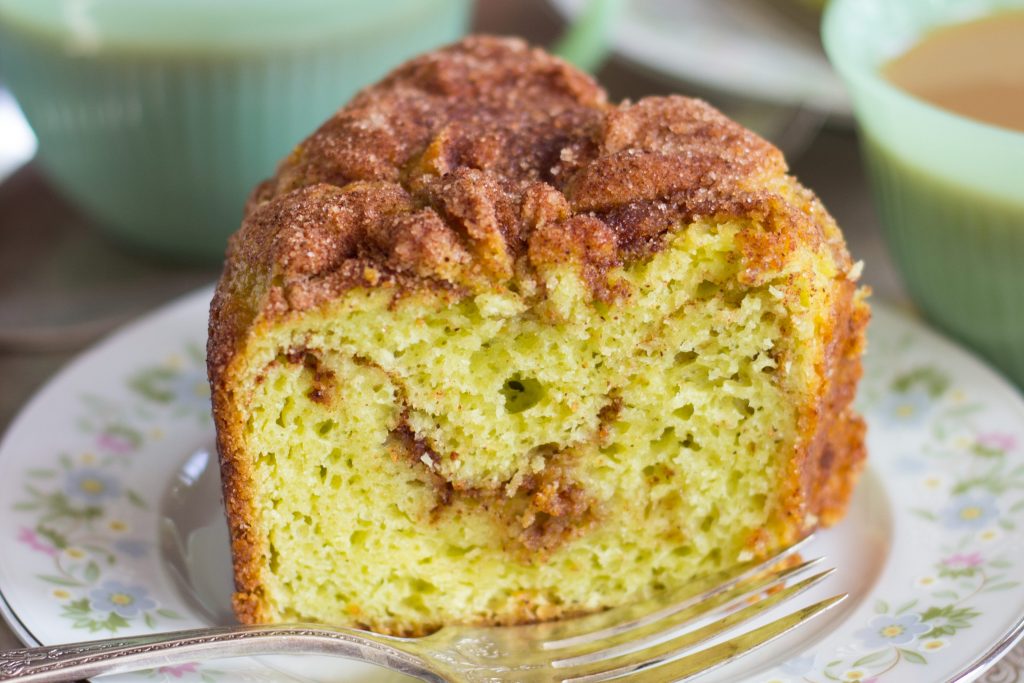 FOOD. Food with SUGAR in it. Lots of sugar. That's what we're all here for.
Let's face it, we're all swimming in last minute holiday preparations anyway, and you probably have all sorts of fun activities and family stuff going on this week! Since I'm home visiting family, staying at my Grandma's, and since we often make this bread together for the holidays (though we make it year-round too), it seems fitting to share her Pistachio Bread recipe! I grew up on this stuff.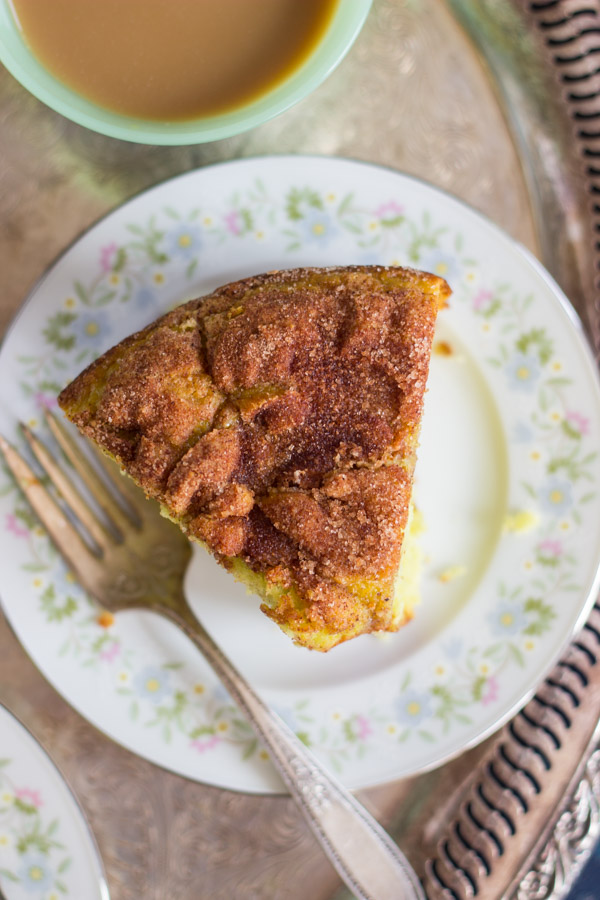 It's absurdly easy and only requires a handful of ingredients. You can mix it altogether in one single bowl – no mixer is needed! It's easy prep and easy clean up! When you're mixing it, the pistachio pudding kinda makes it look like something out of Ghostbusters, but it definitely bakes up much more pretty.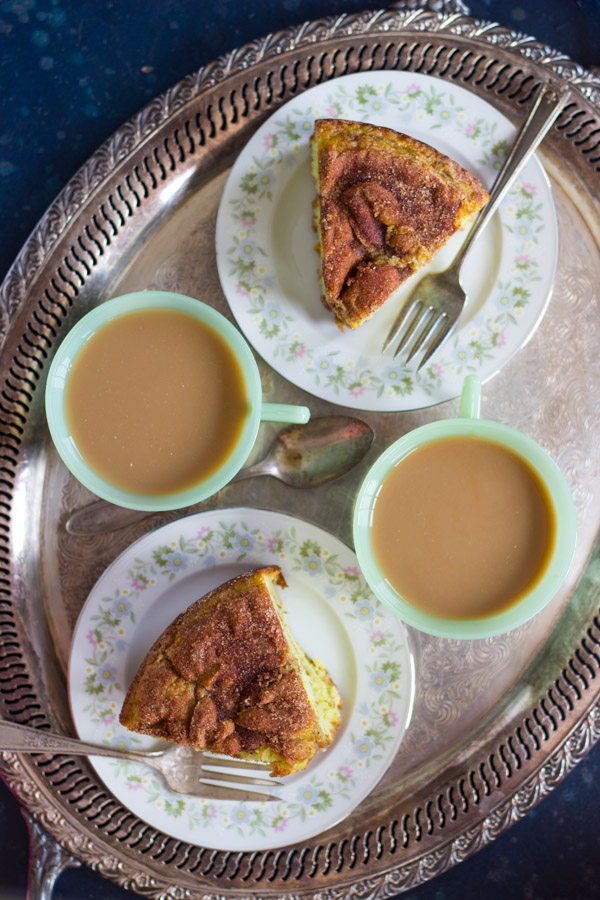 We call it a bread, yes, but it's pretty cake-like! It's moist and sweet, and has a thick ribbon of cinnamon and sugar both through the middle and on top. In the middle, it gets deliciously gooey and sticky, and it forms a perfect crustiness on top! It's a fabulous snack or dessert, but warm from the oven with a pat of butter, this bread is perfect as a coffee cake for breakfast or brunch too. We love it and it's been a family favorite for YEARS.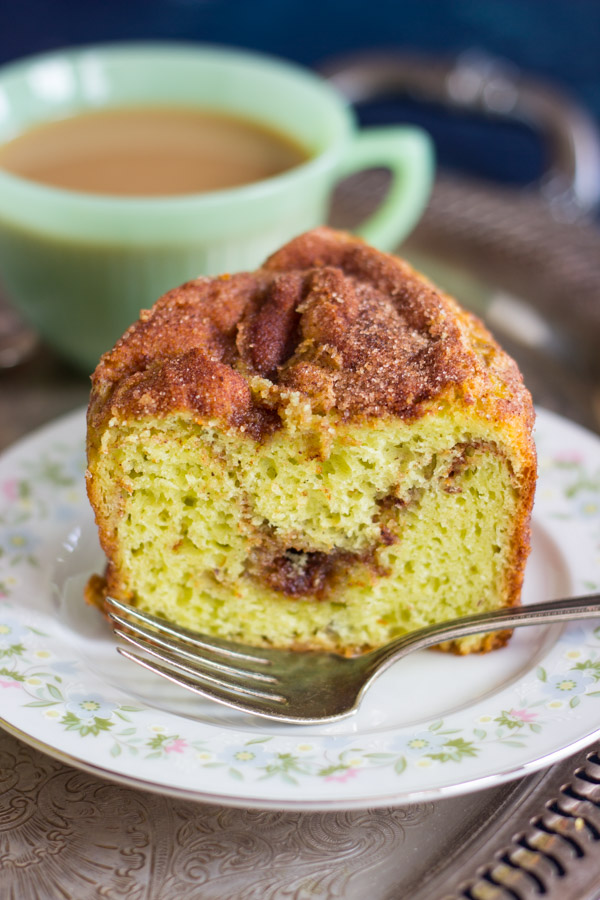 No one has to know how simple it is to make. That part stays a secret. K?

You may also like:
Lemon Blueberry Bundt Cake with Lemon Glaze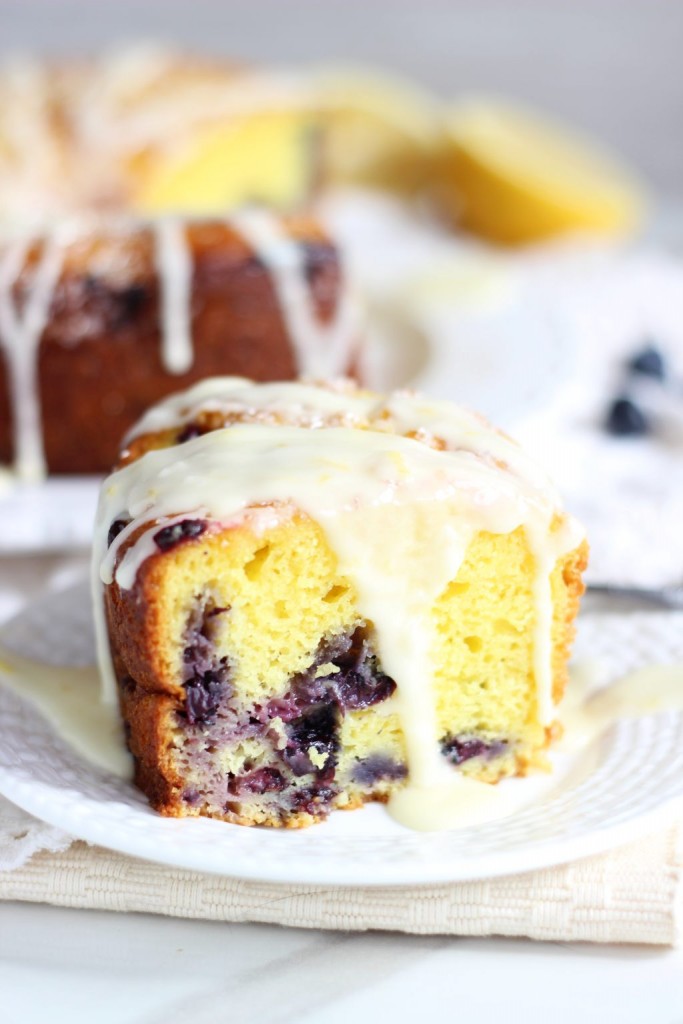 White Chocolate Macadamia Coconut Bundt Cake with Raspberry Syrup