Hiiii. If you love instant pistachio pudding, stay awhile because you will like what you are about to see. This Amaretto Pistachio Cheesecake is the ultimate springtime cheesecake. So pastel and pretty and full of a wonderful combination of flavors!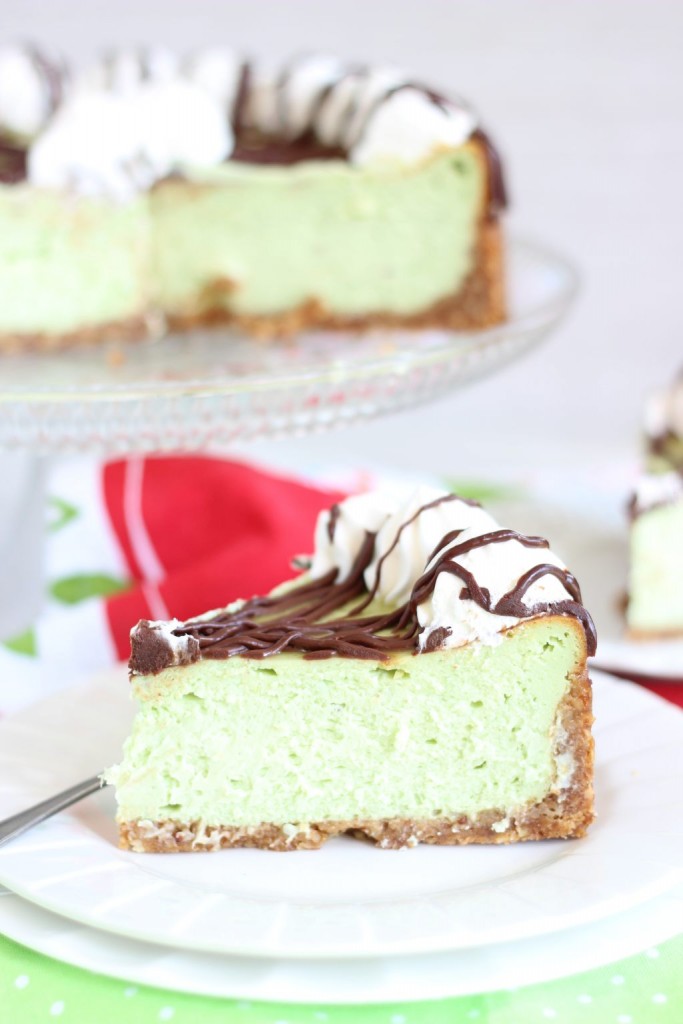 If you don't love pistachio flavoring from pistachio pudding mix, then you might want to click out. BUT, have you tried my Grandma's Pistachio Bread yet? It will change your mind about pistachio pudding mix, I promise. Or maybe these Grinch Cookies  (Pistachio Pudding Cookies) will change your mind! If those recipes don't, this Amaretto Pistachio Cheesecake is guaranteed to.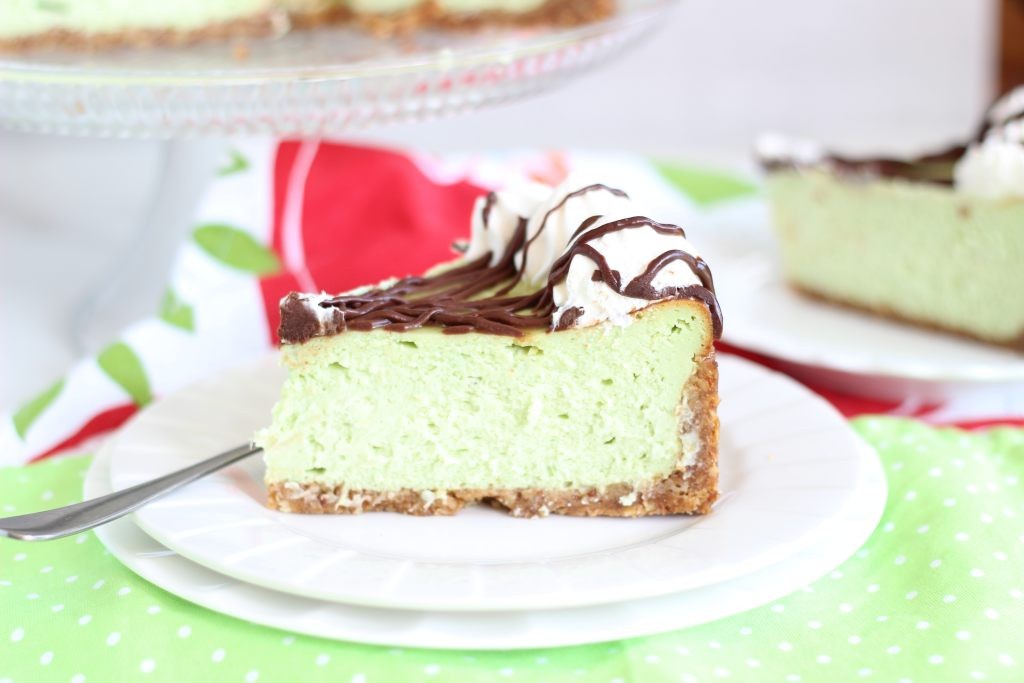 Pistachio pudding and real pistachios cannot be compared. Obviously. I'm sure you are also aware of this fact! They are such distinct flavors, right? Pistachio pudding is like a flavor all by itself.
There's the real, actual pistachio nuts, then there's pistachio pudding mix. Different, but sort of the same.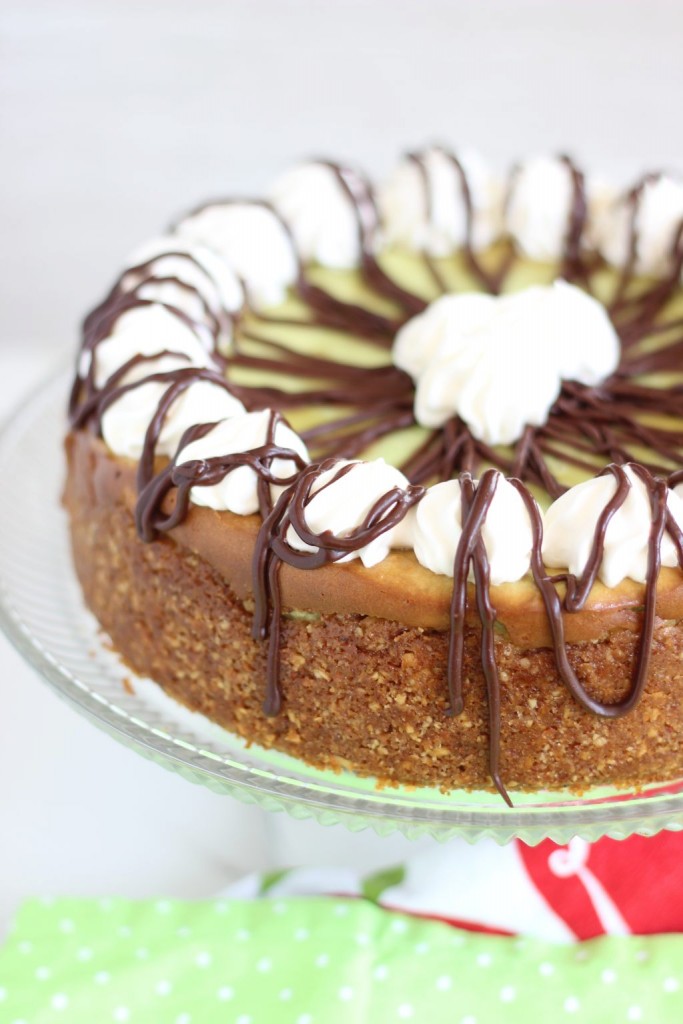 "Pistachio pudding" should really be its own designated flavor, separate and apart from pistachio nuts. Yes, the flavor is artificial, but it's stronger and sweeter than pistachio nuts, and it has an almond/amaretto flavor that is so perfectly complementary.
I love it, and I'm not ashamed to use it. Fluorescent green hue and all. This Amaretto Pistachio Cheesecake is all the lovelier for that green shade, don't you think?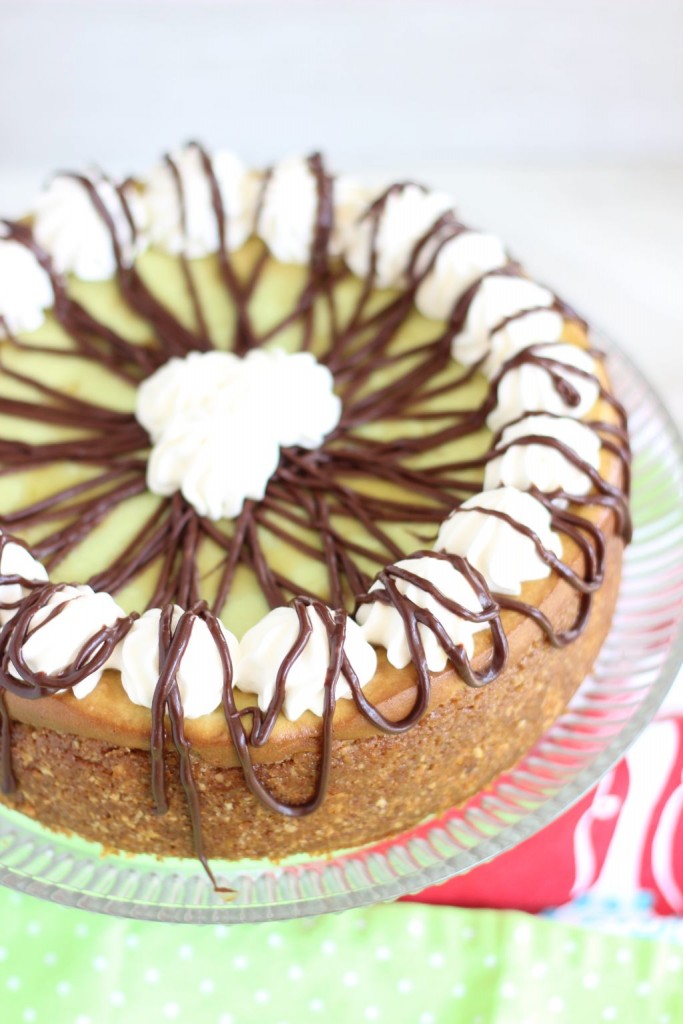 The pistachio pudding mix flavor is soft and delicate, but sweet and almond-y in this cheesecake. Soft, but still strong and flavorful. Hard to explain. Lots of pistachioness shines in my favorite dense, but creamy and rich cheesecake base, and a hint of amaretto liqueur and almond extract to help highlight the pistachio!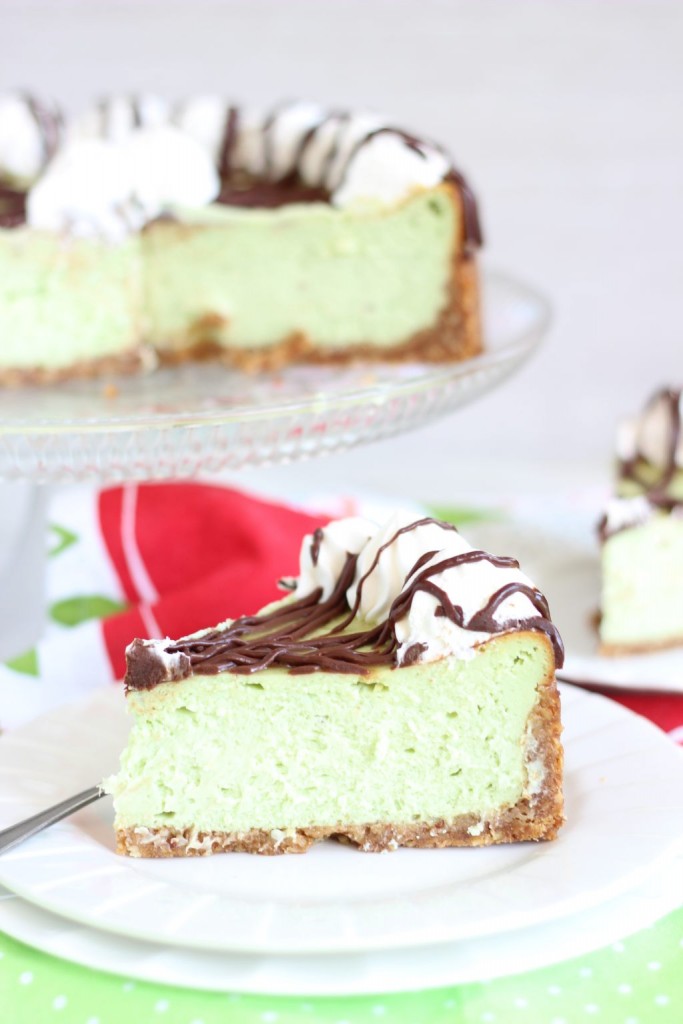 The graham cracker crust is thick, buttery, sweet, slightly salty, and no-bake! Store-bought graham cracker crusts always seem so stale and flavorless, so make it from scratch. It only takes a few minutes, and it's worth it. I added finely ground almonds to the graham cracker crust so that it would add a boost of flavor to the amaretto in this Amaretto Pistachio Cheesecake!
Another great option would be to use amaretti cookies for the crust! If I make this cheesecake again this spring, I'm going to try that. I think they would go far in highlighting the amaretto flavors.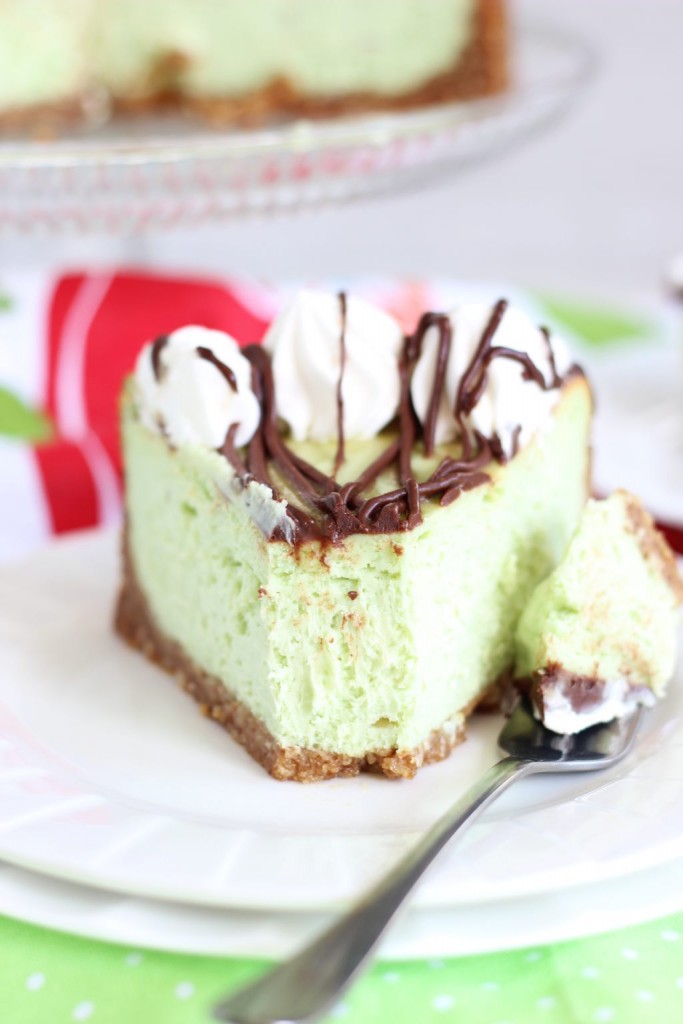 A teeny swirl of chocolate sauce on top adds a pretty garnish, and is a nice contrast. Not necessary, but I felt like it added to the experience.
All in all, a pretty simple cheesecake to make, but the flavors and the color are so delightful for a spring dessert!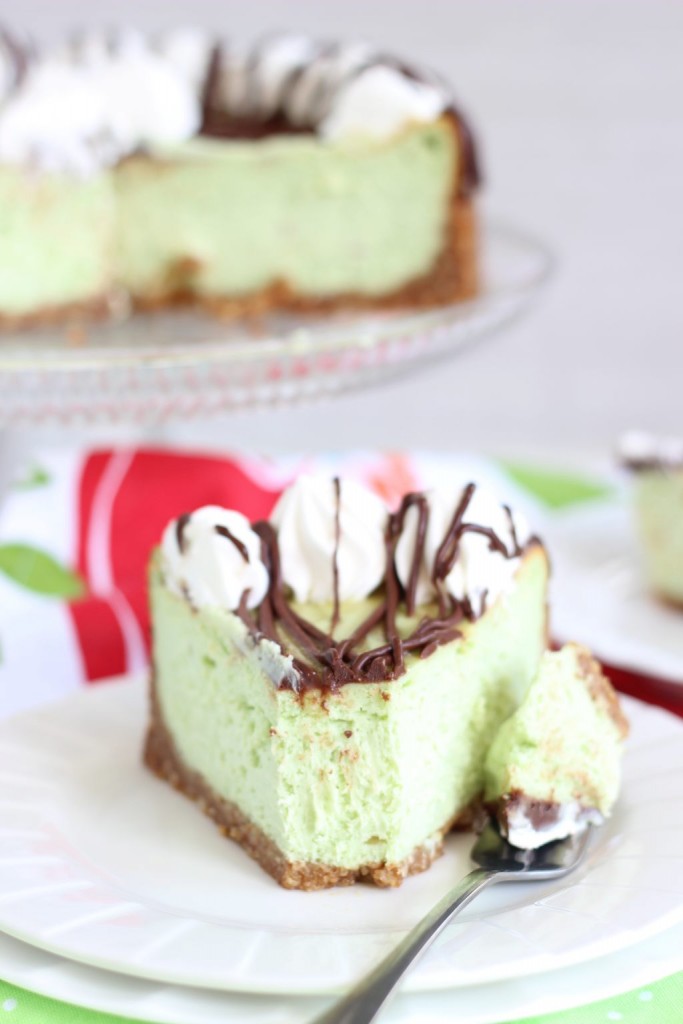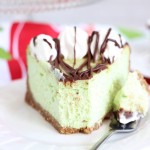 Amaretto Pistachio Cheesecake
Pistachio shines when accompanied by almond. Amaretto liqueur and graham cracker-almond crust round this out!
Total Time
1
hour
25
minutes
Ingredients
2

c.

graham cracker crumbs

about 12 full sheets

1/3

c.

finely ground almonds

3

tbsp.

sugar

1/2

c.

unsalted butter

melted

3 - 8

oz.

packages reduced-fat cream cheese

softened

1 - 14

oz.

can sweetened condensed milk

2 - 3.4

oz.

boxes instant pistachio pudding mix

1/4

c.

amaretto liqueur

1 1/2

tsp.

almond extract

4

large eggs

at room temperature

whipped cream

optional garnish

chocolate sauce

optional garnish
Instructions
In a large bowl, combine graham cracker crumbs, ground almonds, sugar, and butter.

Mix until thoroughly combined.

Press into the bottom and about an inch up the sides of a greased 9-inch springform pan.

In a large mixing bowl, beat cream cheese until smooth.

Add sweetened condensed milk, pudding mixes, amaretto, and almond extract, beating until smooth.

Add eggs, one at a time, beating until combined.

Pour over crust.

Bake at 350 degrees for about 75 minutes, or until golden at the edges, puffy at the edges, and til the center is almost set.

Cool on a wire rack for 20 minutes before releasing the sides of the pan. Cool completely.

Refrigerate til chilled.

Top with whipped cream and chocolate sauce for garnish, and cut to serve!