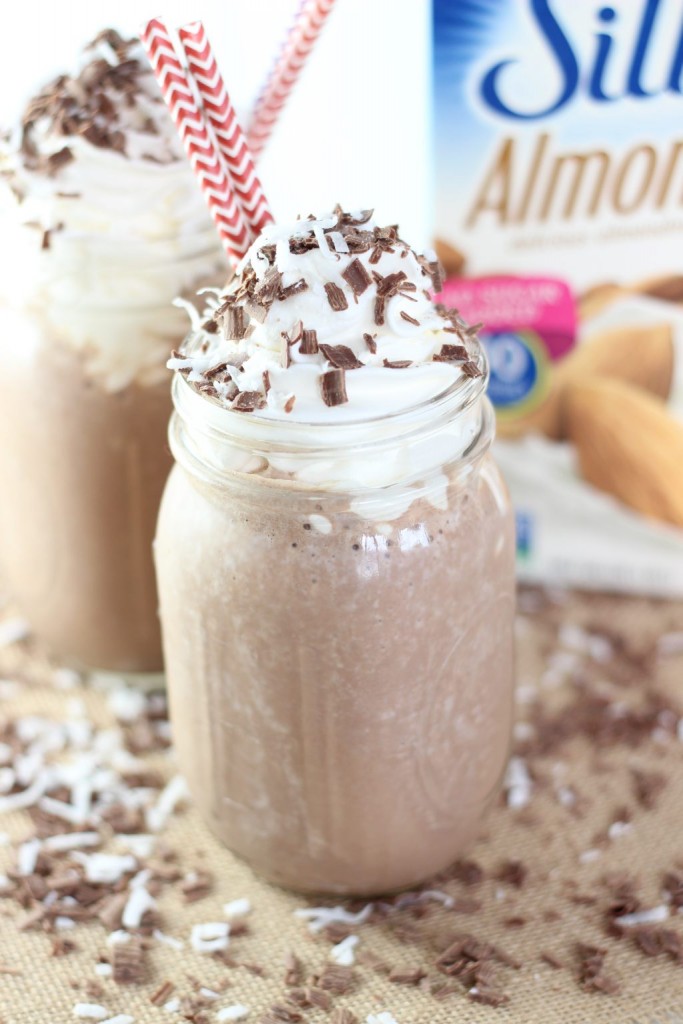 I am such a nut for coffee. Part of me wishes I didn't drink as much coffee as I do, but then I think: there are worse things. At least, I have cleaned up how I drink it. I used to love it heavily polluted – lots of sweetened creamers or heavy cream, and white sugar too. I did a drastic overhaul, and now the only thing I use in my coffee is Silk Unsweetened Vanilla Almond Milk.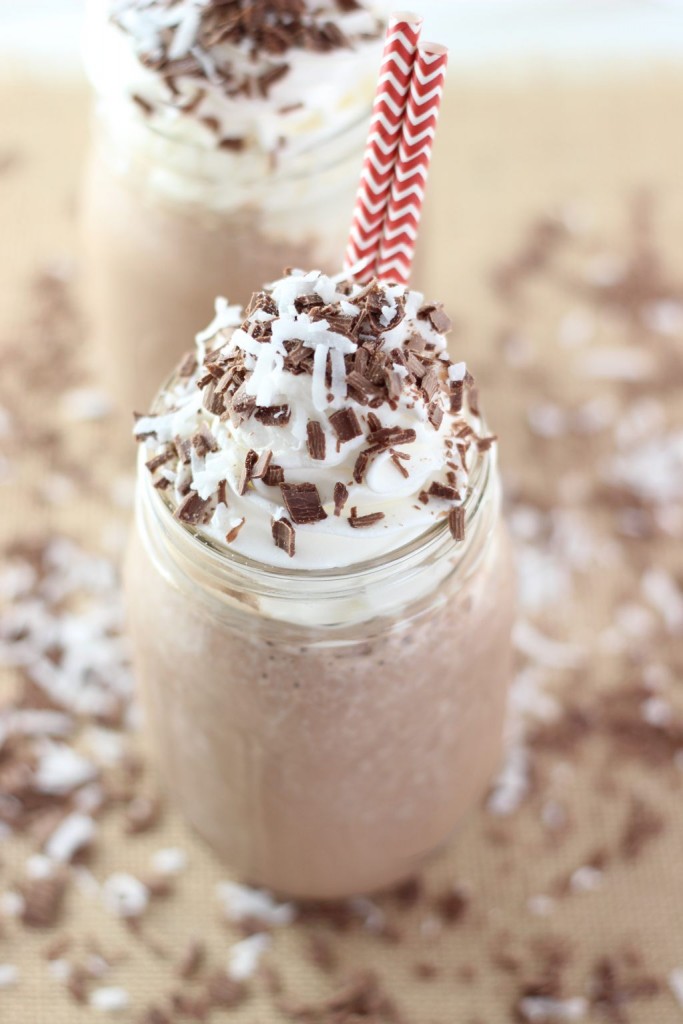 I didn't slowly whittle down on cream and sugar, I just ditched them cold turkey, and for me, that was much easier than slow changes. It didn't hurt that Silk has a hint of vanilla flavor, and it adds a rich creaminess to my coffee, but I love that it still manages to be very low in sugar and fat. It's such a phenomenal alternative to regular coffee creamers. I can enjoy my morning cup of joe guilt-free.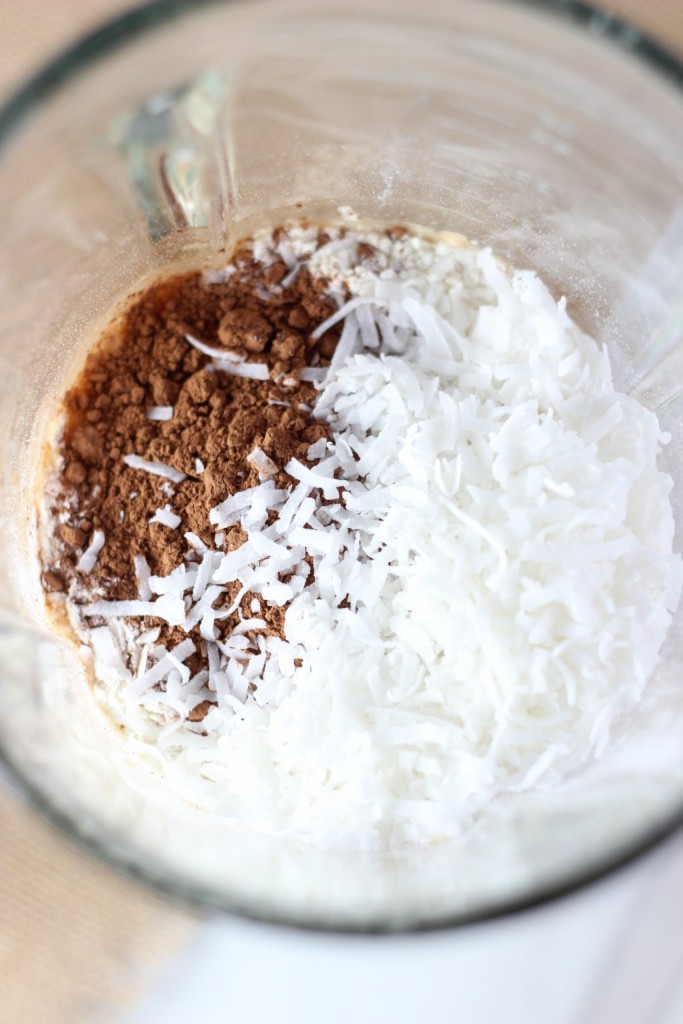 If I have leftover coffee from my morning pot, I stick it in the fridge. Iced coffee makes for a wonderful smoothie base. I've always been a smoothie person, but in the New Year, I've been on an even bigger smoothie kick.
Like most people, I'm trying to make smarter dietary choices and to practice better nutrition this year. Truth be told, I'm *forever* trying to improve my eating habits, but the New Year gives me a particular sense of rejuvenation about it, so it's the perfect time of year to share a low-fat smoothie recipe!
I decided to use some leftover iced coffee, and the almond milk to make this Almond Coconut Mocha Protein Smoothie. I started with those two ingredients as the base, then blended in protein powder, cocoa powder, instant coffee granules (for extra coffee flavor!), and shredded coconut. Yep, add the shredded coconut right into the blender – it will mince it up into the smoothie.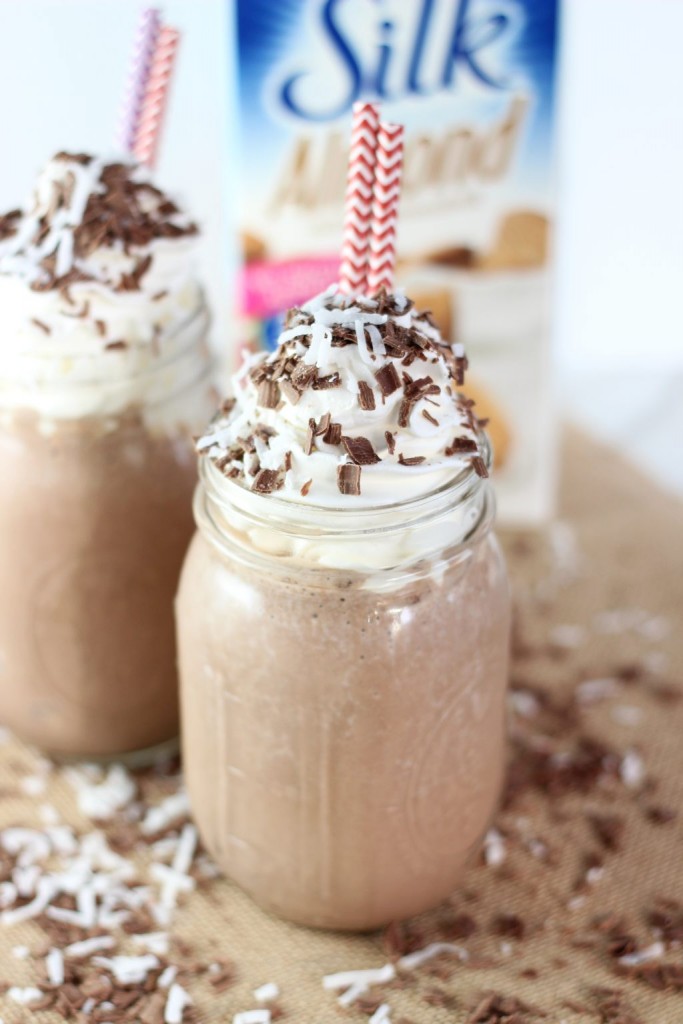 This smoothie is high in protein, low in fat and sugar, and because it's made with Silk, it's dairy-free and lactose-free. Silk also contains 50% more calcium than dairy milk, with absolutely no cholesterol or saturated fat. It's completely plant-based nutrition!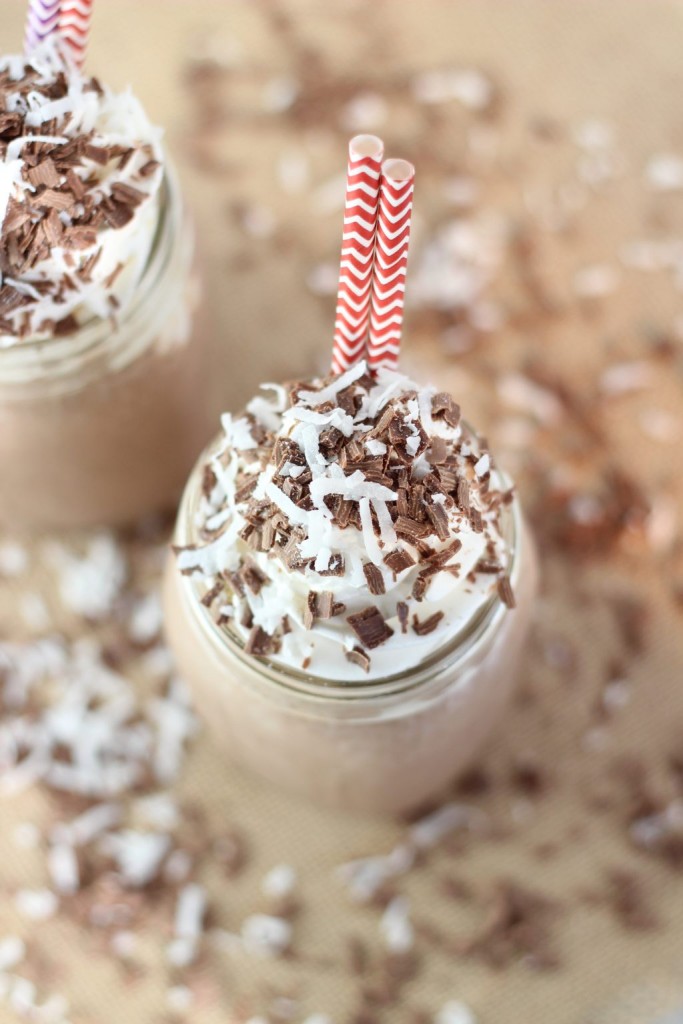 Best yet, it tastes like a candy bar in thick and creamy smoothie form! With almond milk, chocolate, coconut, and coffee? Perfect flavors together. This smoothie takes hardly any time or effort – just throw everything into the blender. Those are the some of the best kinds of meals: quick, easy, filling, and refreshing. And if they taste like dessert? Even better!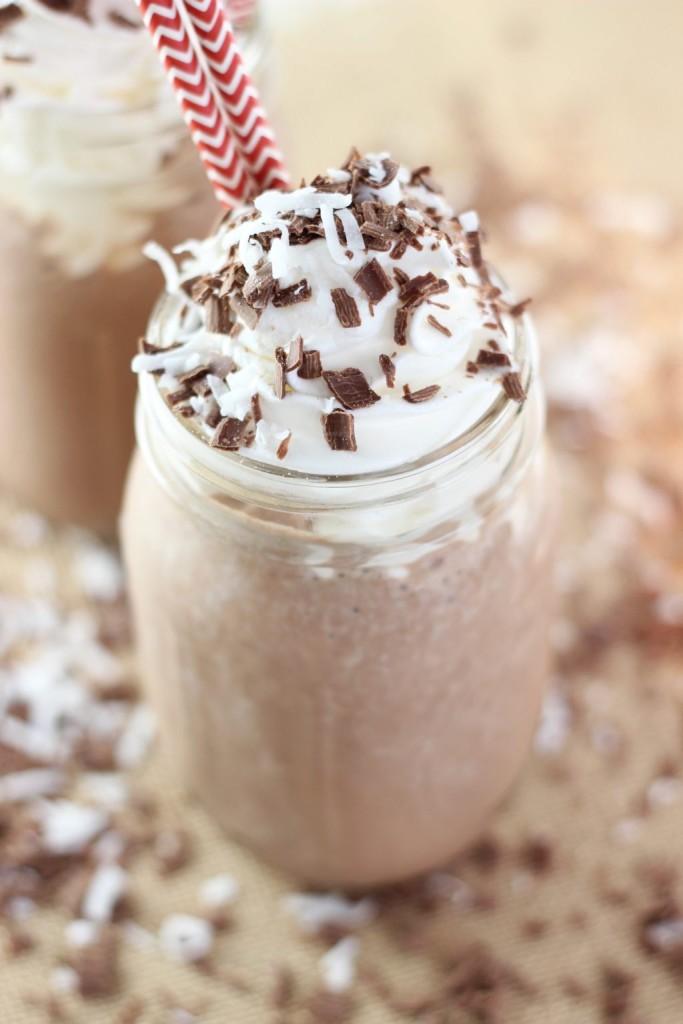 Almond Coconut Mocha Protein Smoothie
Author:
Sarah @ The Gold Lining Girl
Ingredients
½ c. Silk Unsweetened Vanilla Almond Milk
½ c. cold coffee
1 tsp. coconut extract
1 c. ice
2 scoops non-dairy/vegan vanilla protein powder, or your favorite brand
1 tsp. instant coffee granules
2 tbsp. cocoa powder
⅔ c. shredded sweetened coconut
2 tbsp. sugar
whipped cream, for garnish
Directions
Combine all ingredients in a blender, and pulse until smooth. Serve immediately!
There will be Silk demos happening from 1/21-1/24 at participating Walmart stores! If you're interested in attending a demo, you can view the store list
here
.