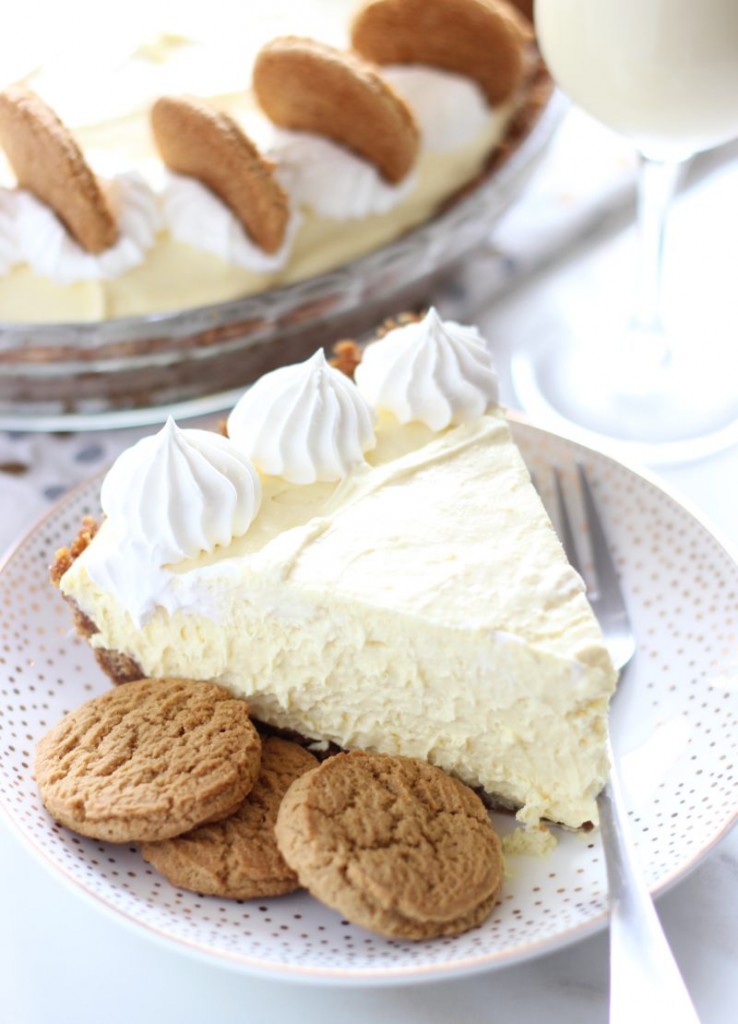 So how'd everybody do for Thanksgiving? Are you still in a food coma? I can honestly say that I am, but we are working through a lot of leftovers, so that surely has something to do with it.
All we did on Thanksgiving was eat 3x our body weight and watch 3 football games in a row, but we were exhausted the next day. What is it about eating yourself silly and being immobilized on a couch for hours that is so tiring?? Thanksgiving at my in-laws is fantastically casual and relaxing though – the food is delicious, and they aren't fancy or formal about dinner. Just the way I like it!
We were so lazy on Friday due to food hangovers. We barely moved all day (again), and struggled to meet our family for a 7:15pm movie.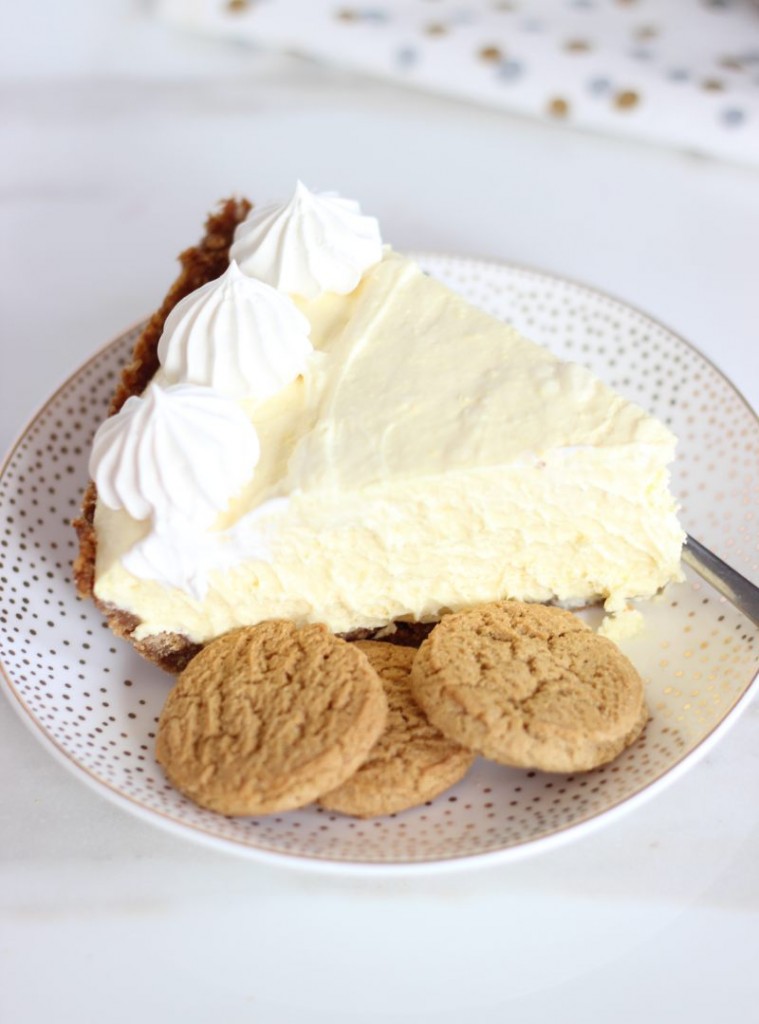 This is why Thanksgiving is my favorite holiday though. It's all about food and relaxing. There's something about this holiday specifically that makes me feel completely care-free, and I don't think at all about being productive or a to-do list, or all the things I should be doing. It's a rare day, the entire weekend actually, that both my S.O. and I feel like our minds are unburdened and we can do absolutely nothing without needing excuses.
How often does a person get to totally unwind? We took full advantage.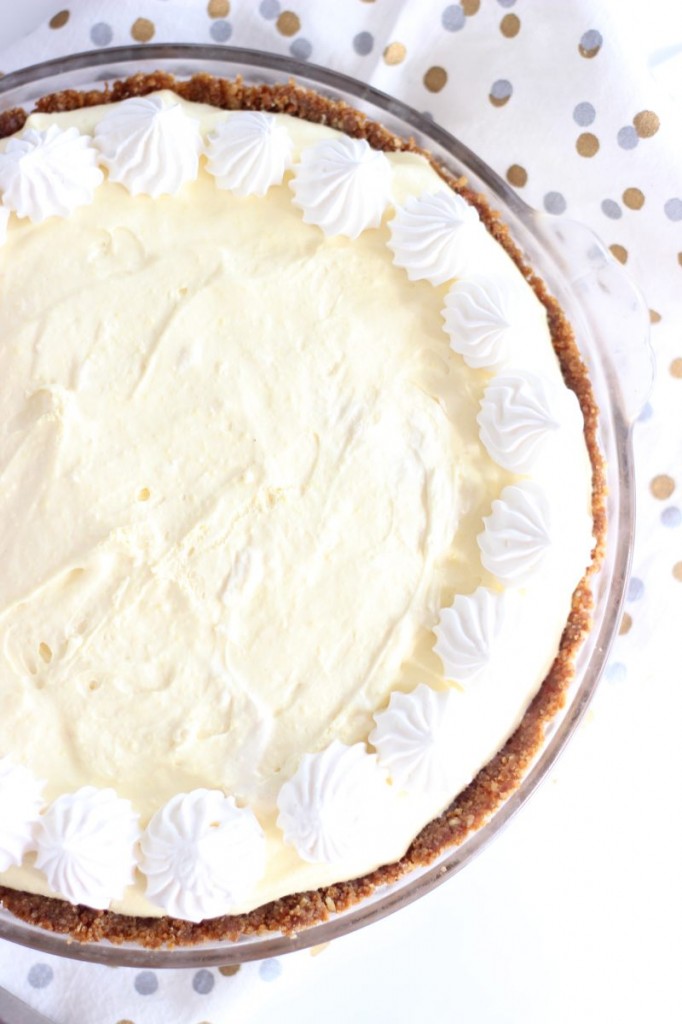 However, I saw a post yesterday that there are only 26 days left til Christmas and I couldn't believe my eyes. Doesn't seem possible! But it means that it's time for an onslaught of eggnog and cranberry recipes, and I have about 25 Christmas recipes in the queue, and barely enough days, so let's get to it.
I am IN LOVE with this pie. I wanted to combine eggnog and gingersnaps in a recipe, and after 3 failed attempts at eggnog buttercream to make ginger cookie whoopie pies, I decided to change tack. I'll come back to that idea later, but we needed a breather.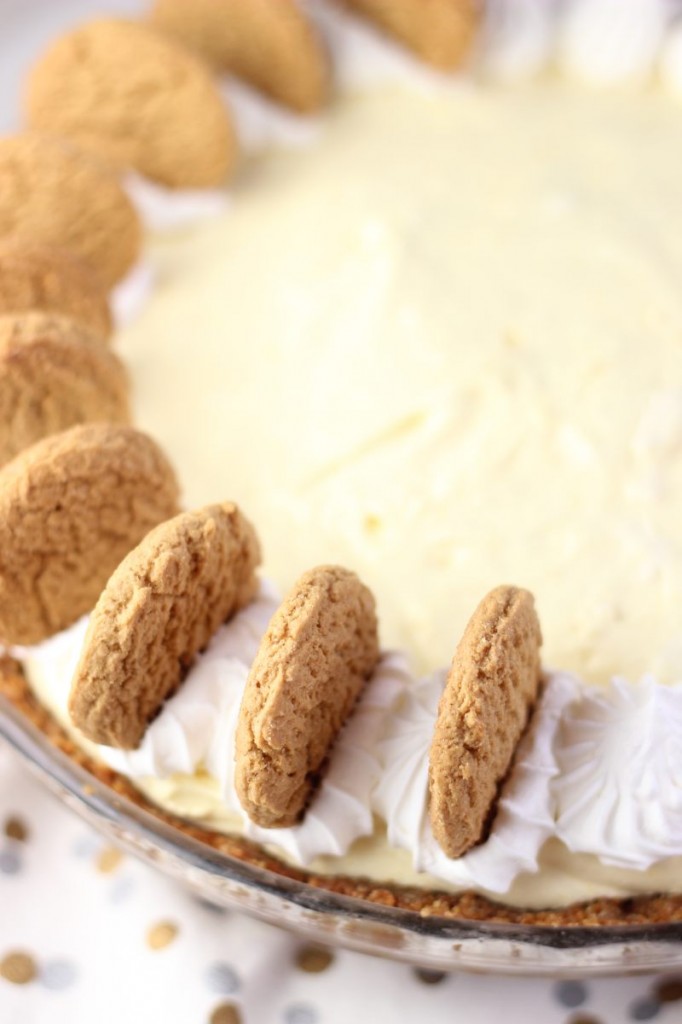 I started with a crust of crushed gingersnaps, sugar, and melted butter. Easy, and no-bake. The filling is a hodge podge of standard no-bake cheesecake recipes, cream pie recipes, and pudding pie recipes. I took all the things I love about those types of recipes and put them all into one. Plus booze. After taste-testing the Evan Williams Eggnog at the liquor store, I was sold, but you can substitute more regular eggnog if the booze isn't your thing!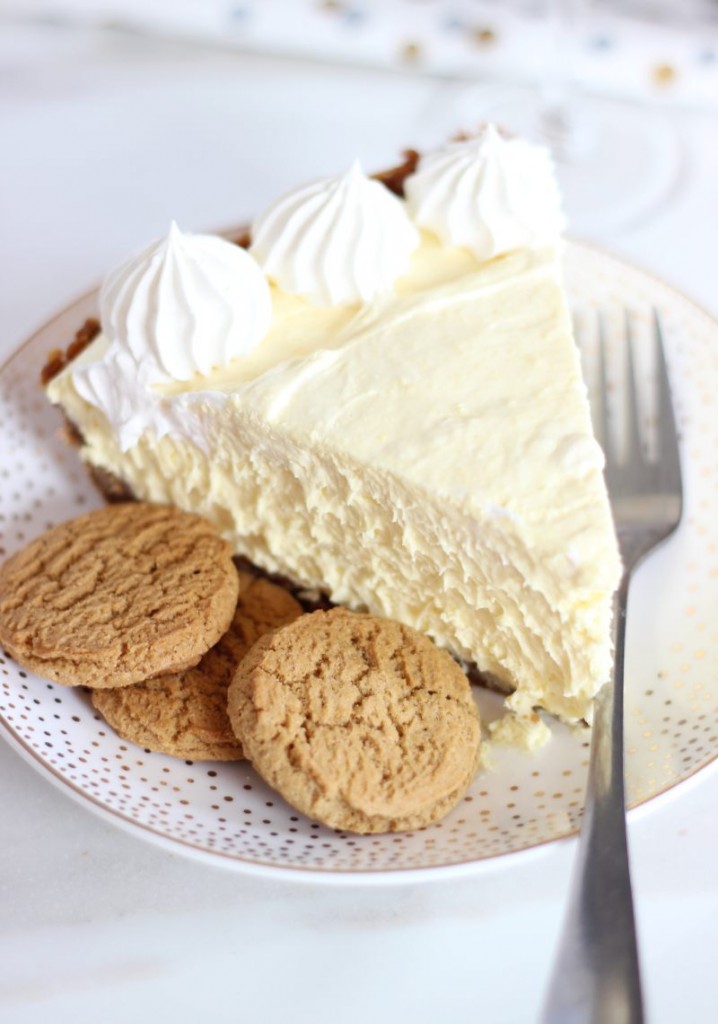 With cream cheese, whipped topping, vanilla pudding, and LOTS of eggnog (both boozy and regular!), the filling is light and fluffy, but make no mistake: it's rich. I don't think there's an eggnog dessert out there that isn't.
This pie couldn't be simpler. You don't need an oven, and everything mostly just gets whipped together and poured into the (also simple) crust. Spicy gingersnaps and creamy eggnog complement each other perfectly, and it's fun to incorporate several seasonal favorites into one dessert!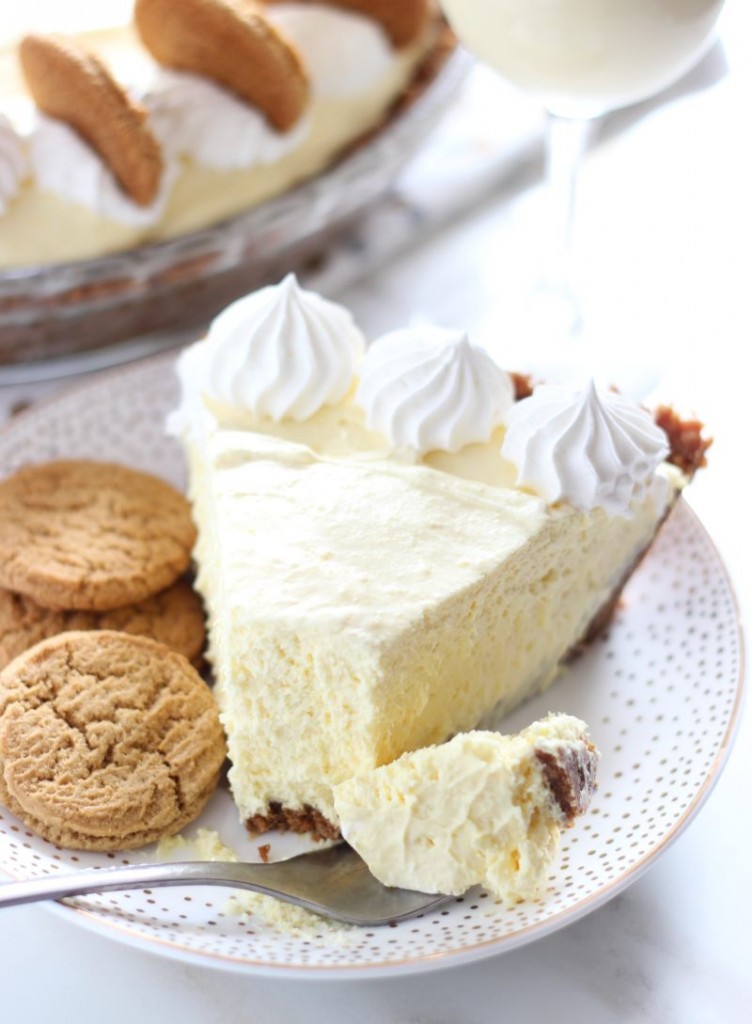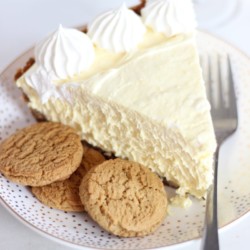 No Bake Eggnog Cheesecake with Gingersnap Crust
Ingredients
1 - 12

oz.

package gingersnaps

finely crushed

2

tbsp.

sugar

6

tbsp.

butter

melted

1 - 8

oz.

package reduced-fat cream cheese

softened

1 - 8

oz.

container whipped topping

thawed

2 - 3.4

oz.

boxes instant vanilla pudding

1 1/2

c.

eggnog

1

c.

Evan Williams eggnog

booze!

1/2

c.

powdered sugar
Instructions
In a large bowl, combine gingersnap crumbs, sugar, and butter.

Press into the bottom of a lightly greased pie plate.

Refrigerate crust for at least 10 minutes. Meanwhile, prepare the filling.

In a large mixing bowl, beat cream cheese until creamy.

Add the whipped topping, and beat until blended.

In a medium bowl, combine pudding mixes, eggnog, and Evan Williams eggnog with a whisk. Stir until it begins to thicken, about 30 seconds.

Add the eggnog mixture to the mixing bowl, along with the powdered sugar, and beat until smooth.

Pour filling into the pie crust.

Refrigerate for at least 1 hour before cutting and serving. Enjoy!