A light and creamy pudding pie that comes together in 15 minutes. Made with coconut and chocolate puddings, and lots of toasted coconut and fluffy whipped cream!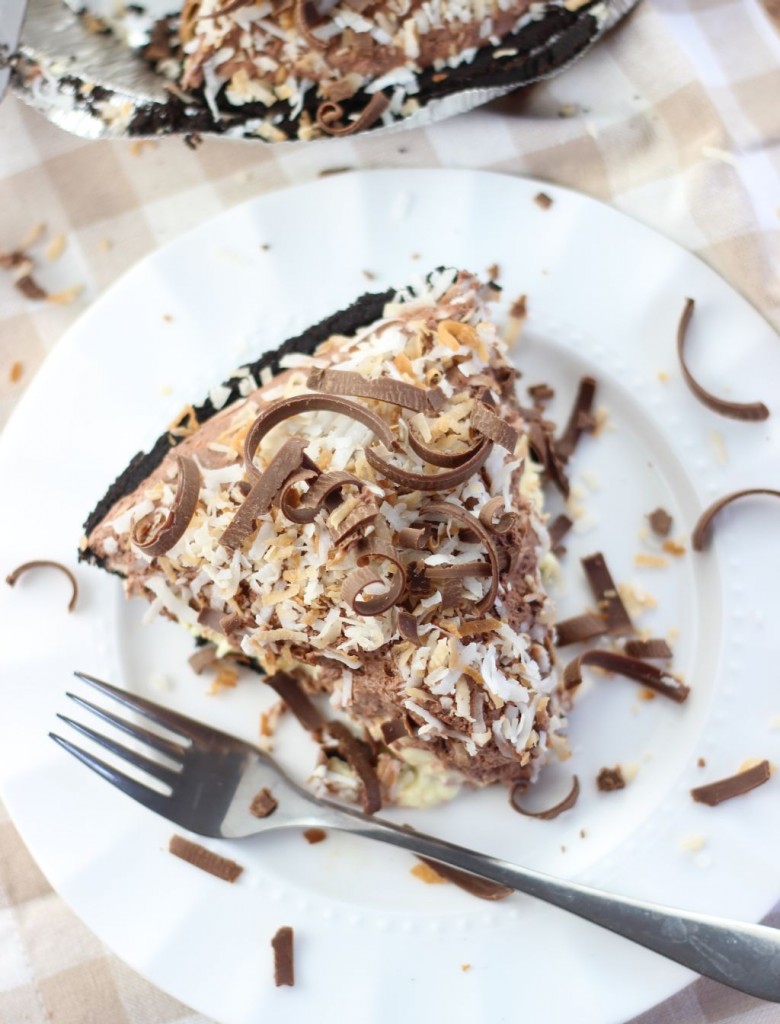 It is the simple things in life. Like, my cat snuggled up next to me curled in a ball, with her paws covering her eyes. Sometimes she also snores a little. Pretty pink bundles of flowers blossoming on some kind of tree that I can't name in my front yard. The wind-chimes jingling because rain clouds are moving in. Passing off a big spoonful of peanut butter for breakfast.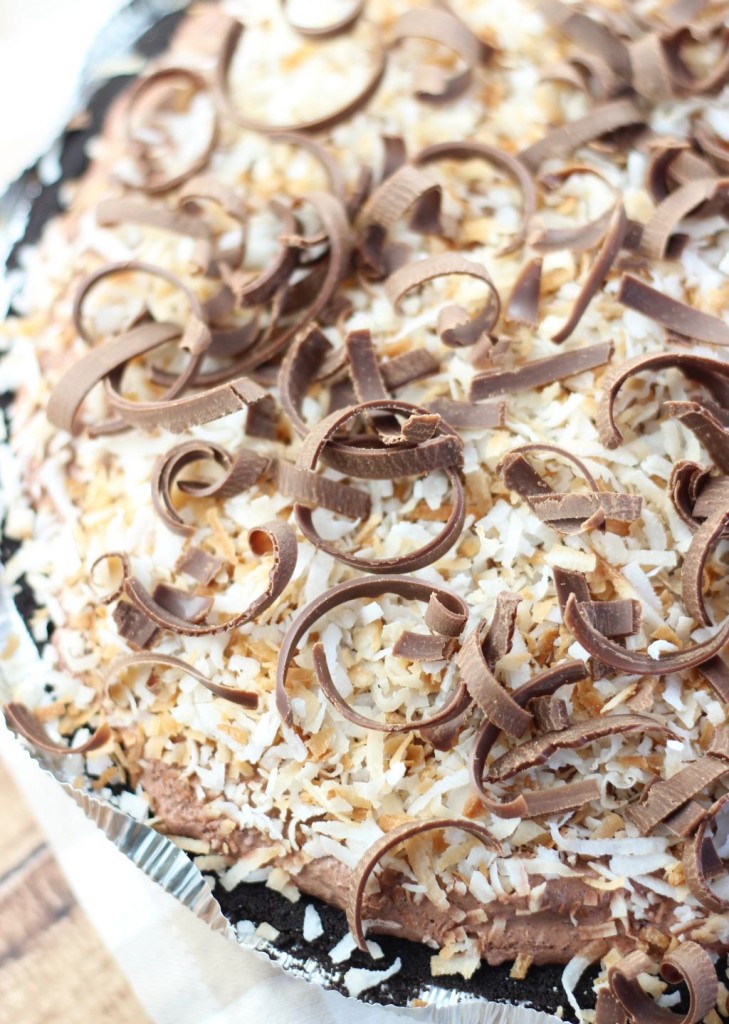 And, you know, shopping for shoes online in my pajamas without having to leave my house. Ordering the complete series of Boy Meets World for an astonishingly low price with an Amazon gift card I got for my birthday. I guess those are not-so-great examples of the simple things in life. Hmph.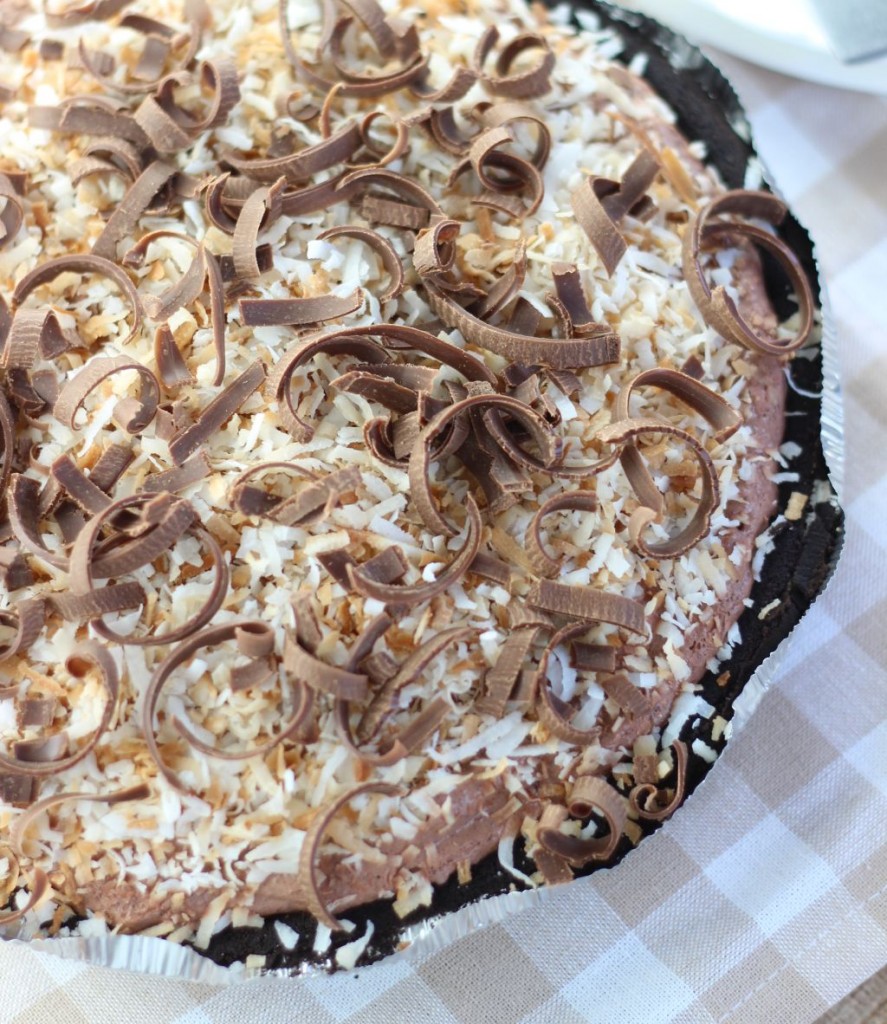 Another awesome simple thing in life: pudding pie. Simple is an understatement though. Stupid simple is more accurate. Either way, simple in the truest sense of the word. But no less amazing and delicious. Seriously, unless you have a strange hatred for pudding, did you ever meet a pudding pie you didn't like?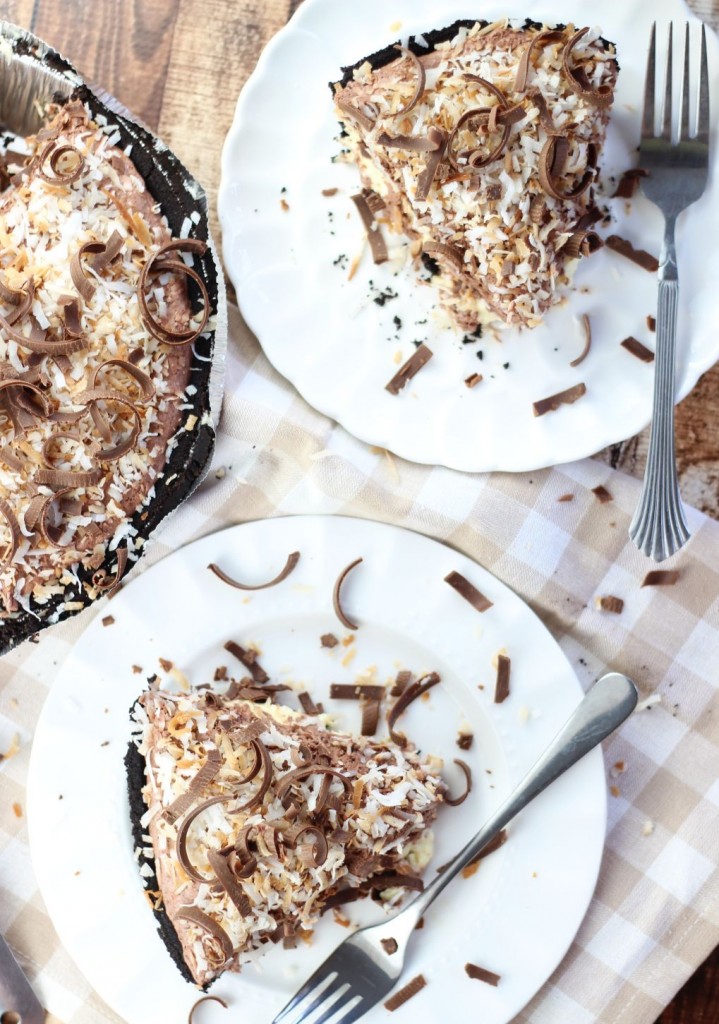 After making a No Bake Twix Pie, I started down the road of a Mounds Pie. I redirected for some reason and ended up not bothering with the candy bars themselves, but included the flavors – chocolate and coconut. I'd spent the summer meaning to make a coconut cream pie, and a chocolate cream pie, separately, but never got to them. Here, I knocked them both out in one swoop. I think it worked out even better this way. Chocolate and coconut together are a powerful, if underrated, pair.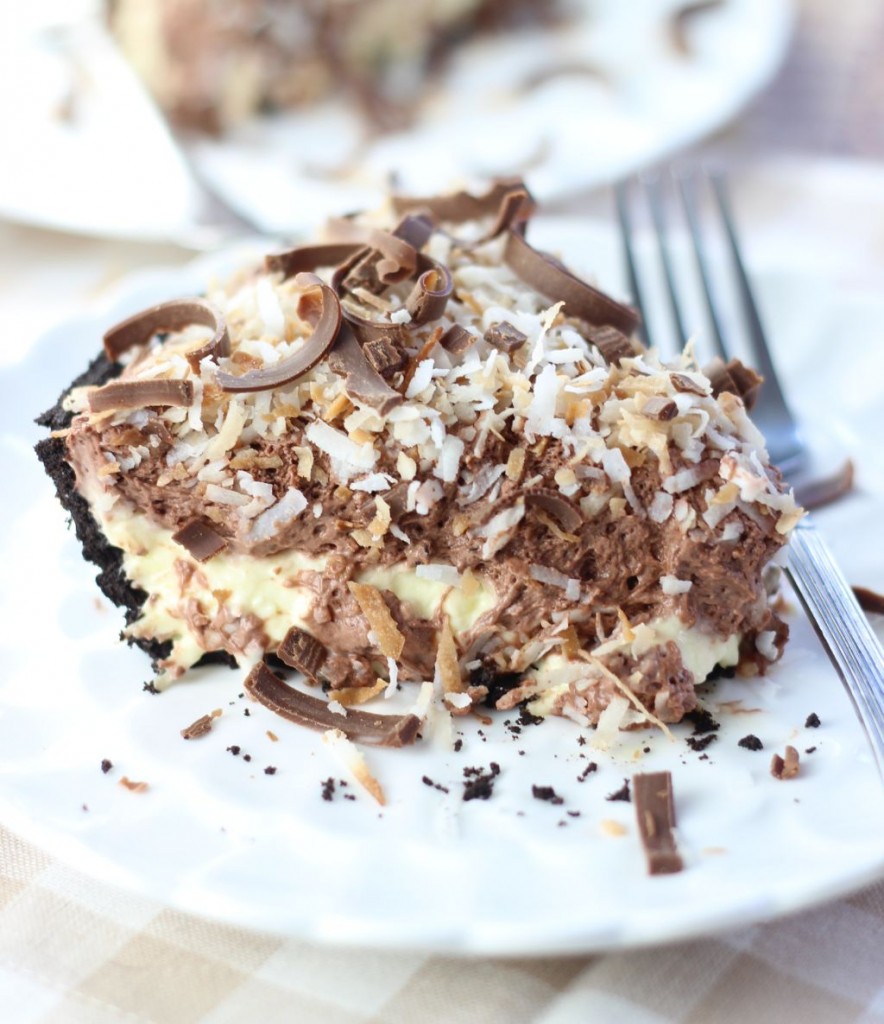 This Chocolate Coconut Cream Pie came together in about 15 minutes total, and was one of the dreamiest pies I've ever had. Each creamy and luscious pudding layer is also a little mousse-like because I added a generous helping of whipped topping to make it lighter and fluffier. There's a boatload of shredded coconut in this pie too. It's so simple – both in idea and execution – but there's just nothing like an old-fashioned pudding pie to satisfy your sweet-tooth.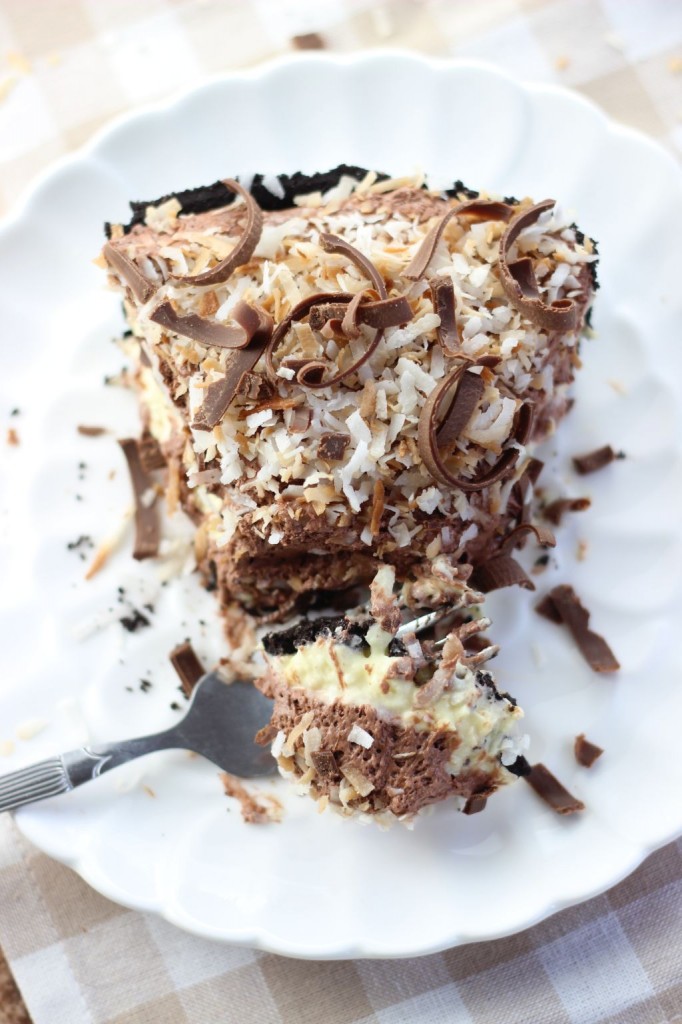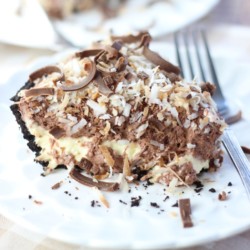 Chocolate Coconut Cream Pudding Pie
A light and creamy pudding pie with both coconut and chocolate puddings, and lots of toasted coconut!
Ingredients
1

prepared chocolate cookie crust

1 - 3.4

oz.

box coconut cream pudding mix

2 1/2

c.

cold milk

divided

3/4

c.

shredded coconut

1 - 8

oz.

container whipped topping

thawed, divided

1 - 3.4

oz.

box chocolate pudding mix

3/4

c.

toasted shredded coconut

chocolate curls for garnish

optional
Instructions
In a large bowl, combine coconut cream pudding mix and 1 1/4 c. milk. Whisk until smooth.

Fold in the 3/4 c. shredded coconut and half of the whipped topping (just estimate).

Carefully spread into the prepared crust.

In another large bowl, combine the chocolate pudding mix and remaining 1 1/4 c. milk. Whisk until smooth.

Fold in the remaining whipped topping.

Spread over the coconut mixture.

Sprinkle evenly with the toasted coconut.

To garnish, top with chocolate curls (optional).