A quick and easy high-protein smoothie made with black cherries, iced green tea, Greek yogurt, and protein powder!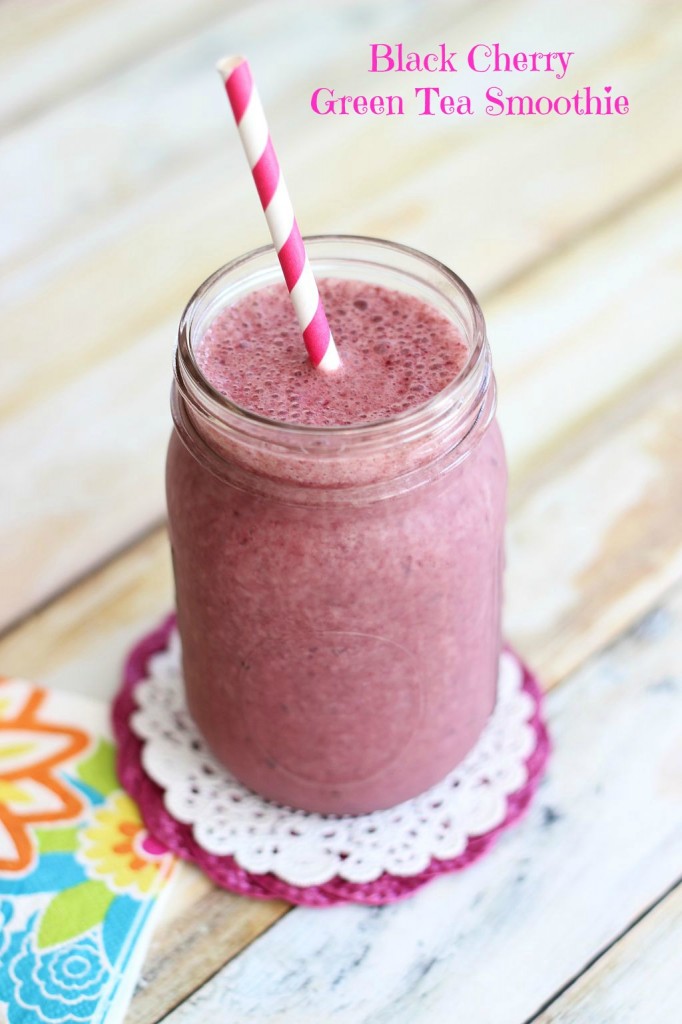 I am interrupting crepe week briefly to talk about this delicious Black Cherry Green Tea Smoothie.
As I write this, I'm traveling for work and I'm in a hotel room! S.O. and I are both really run down lately. He has a big project due at work in the middle of February, and I've also had some changes to my day job that have made it more demanding lately. I've also done an exceptional amount of travel recently – like I am right now – and that always exposes me to a lot of different things and compromises my immune system. We've been burning the midnight oil quite a bit and we're short on sleep. Basically, we're all-around beat.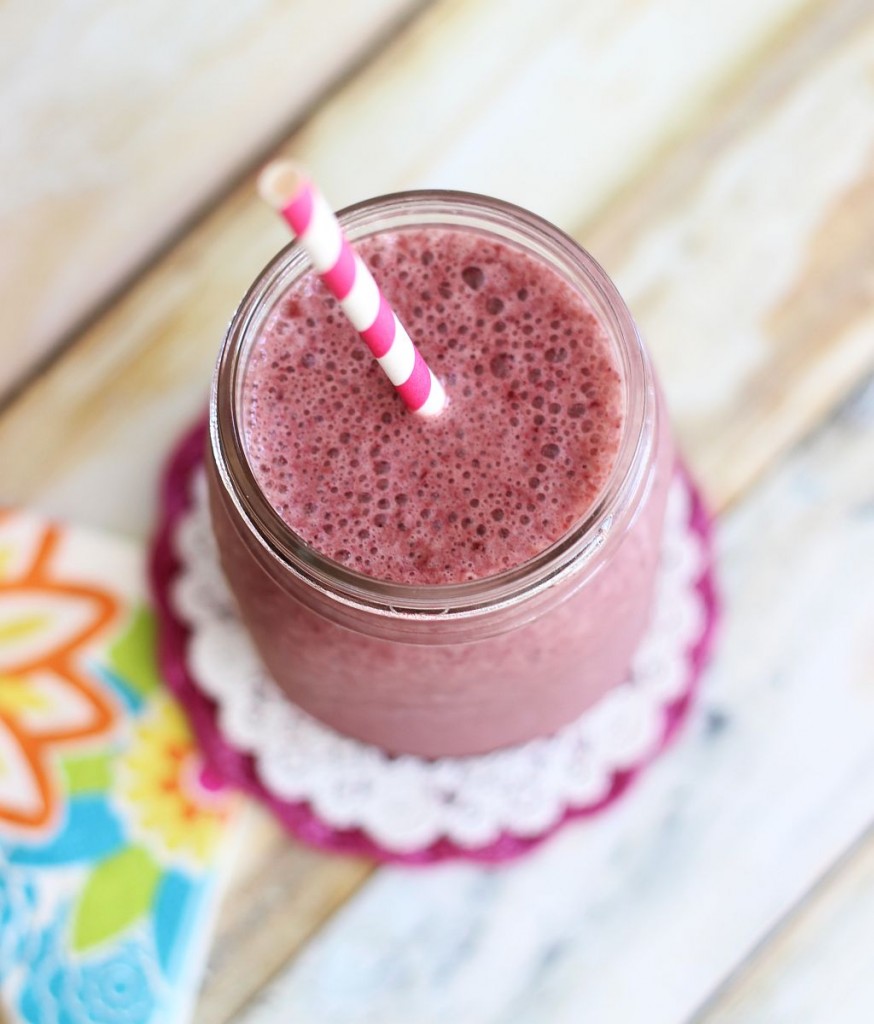 I'm not sick yet (and hopefully I'm not jinxing myself), but it's still a good opportunity to rejuvenate with a smoothie that's packed with nutritious and immunity-boosting foods.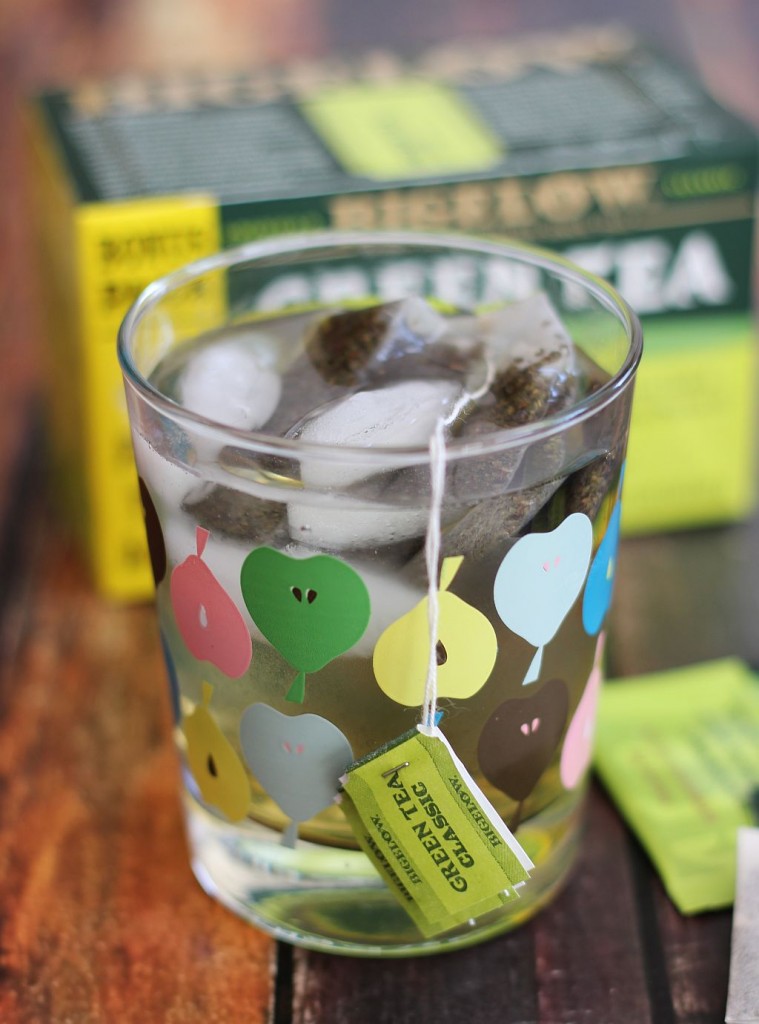 This simple and fast Black Cherry Green Tea Smoothie is full of ingredients that will soothe cold symptoms and help fight illness. Made with green tea as a base, and rounded out with frozen cherries and Greek yogurt, it contains lots of antioxidants. When I first started using green tea as a smoothie base, I wasn't fully confident that black cherries would be a good complement to green tea. They are though. They really are. The protein powder and Greek yogurt both provide a boost of protein, as well as add a nice creaminess to the shake.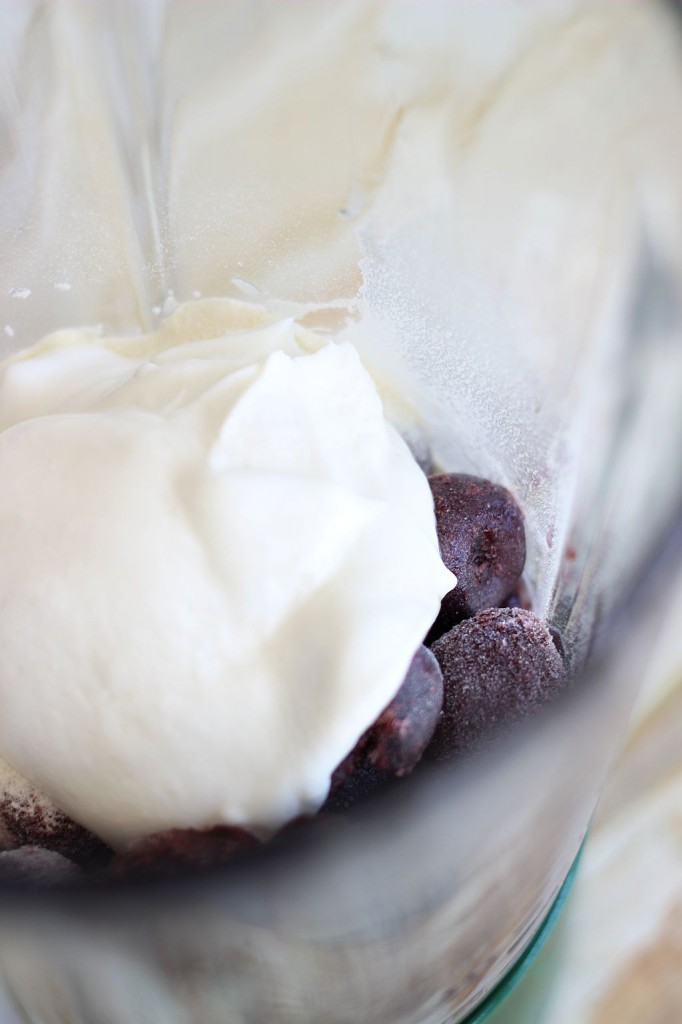 When we woke up Sunday feeling rough, I knew I wanted to make this old favorite standby smoothie. I've been making this one regularly since 2008!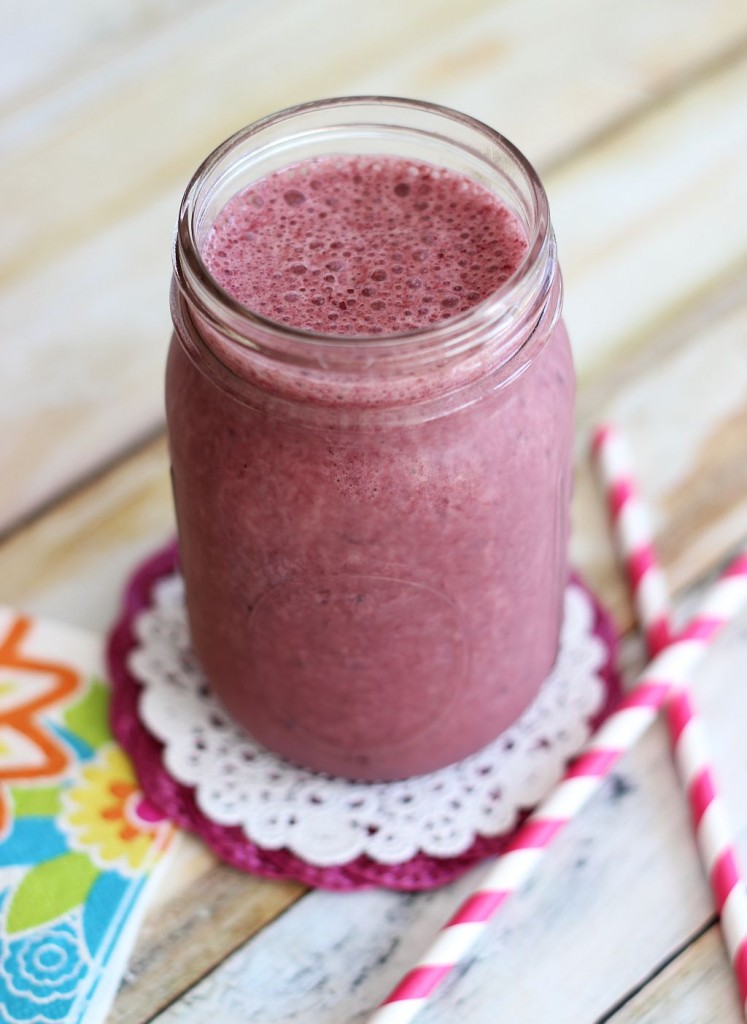 As we're in the midst of cold and flu season, and maybe you're feeling run down, whip up this quick and easy smoothie to refuel and recharge!
Black Cherry Green Tea Smoothie
A high-protein, quick, and easy smoothie made with frozen black cherries, iced green tea, Greek yogurt, and protein powder!
Ingredients
1

c.

iced green tea

1 1/2

c.

frozen black cherries

1

c.

Greek yogurt

1

scoop vanilla protein powder
Instructions
Combine all in a blender and blend until smooth.

Divide evenly between two glasses, and serve immediately. Enjoy!