Yep, these lemon bars are the ones you've probably seen or tried a million times. This recipe is so old. It's been floating around for decades! It was passed down to me by my grandmother, and from the looks of her original copy, it's probably from the Stone Ages. It's a classic in my family that we've enjoyed for a long, long time. My Grandma has been making these since I was a tiny little kid. It will always be a staple dessert in my own recipe rotation and it knows no seasonal limitations either. It's probably more summer appropriate if I had to pick, but in my family, we make these anytime! Even winter holidays. That's just how we roll, I guess!
There's only one way that my family's version of Lemon Bars deviates from the original: we 1.5x the filling. Because, well, it's FILLING! It's the best part! The recipe below reflects that. These have a flaky and buttery shortbread-like crust, a tangy lemon filling, and a nice dusting of powdered sugar. If you like lemon desserts, you'll die for these. I'm personally a lemon person and quite love a lemony baked good, so this is right up my alley. I hope you enjoy them too! Keep me posted. I love to hear from you all!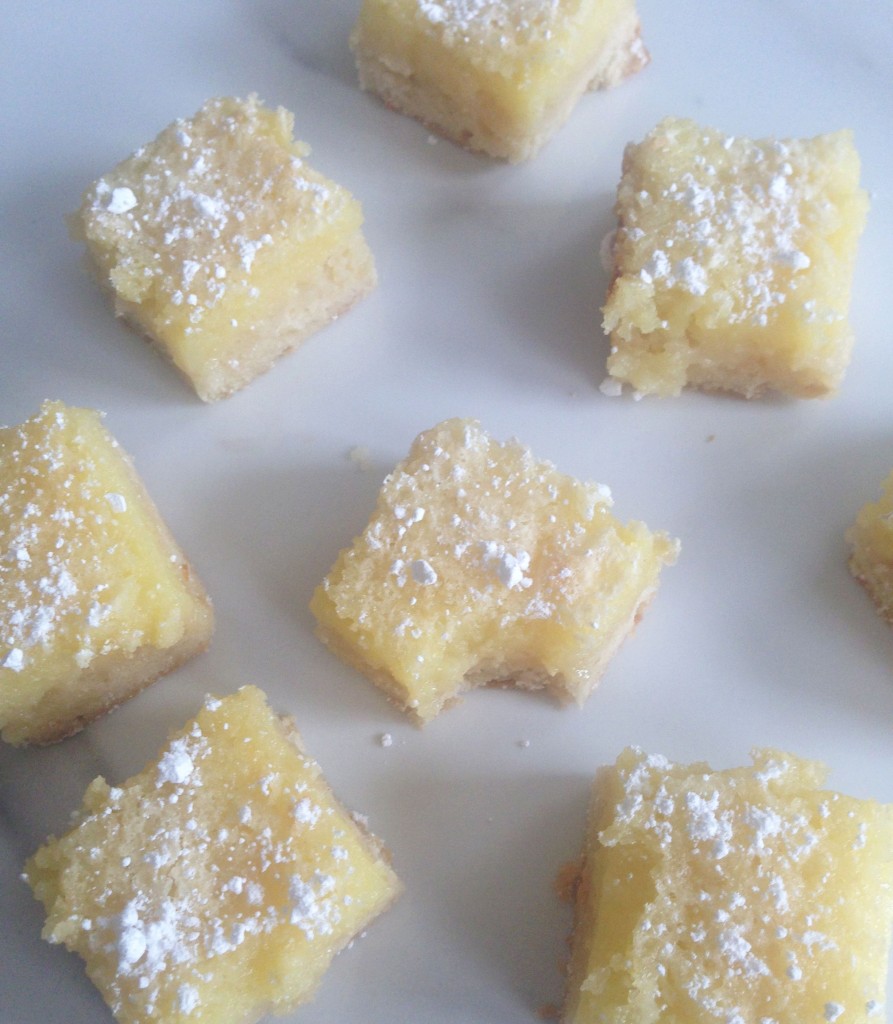 Lemon Bars: via Land O Lakes
Crust:
1 1/3 c. flour
1/4 c. sugar
1/2 c. butter, softened
Filling:
3 eggs
1 1/4 c. sugar
3 tbsp. flour
1/2 tsp. baking powder
5 tbsp. lemon juice
Garnish:
powdered sugar
Preheat oven to 350 degrees. In a mixing bowl, combine all crust ingredients. Beat at low speed, scraping bowl often, until well mixed. Press into an ungreased 8-inch square pan. Bake 15-20 minutes or until edges are lightly browned.
While crust is in the oven, prepare the filling. In a medium bowl, whisk together all filling ingredients. Pour filling over hot crust. Return to oven for 18-20 minutes or until filling is set. Sprinkle with powdered sugar. Cool completely. Cut into bars.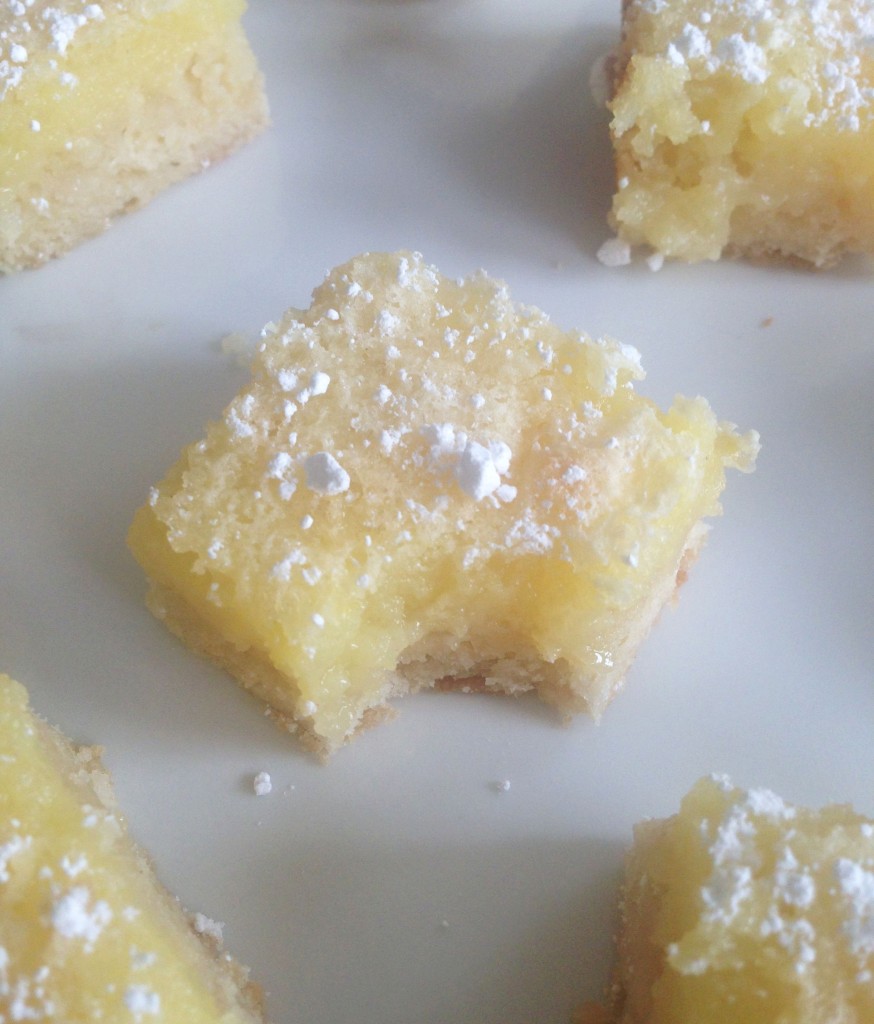 You can even make these in the fall! There not just for summer. It's not weird, really.