These easy gingersnap chocolate ganache truffles are rich, decadent, and simple. With cinnamon, pumpkin pie spice, and gingersnap crumbs, chocolate ganache gets a fall spin!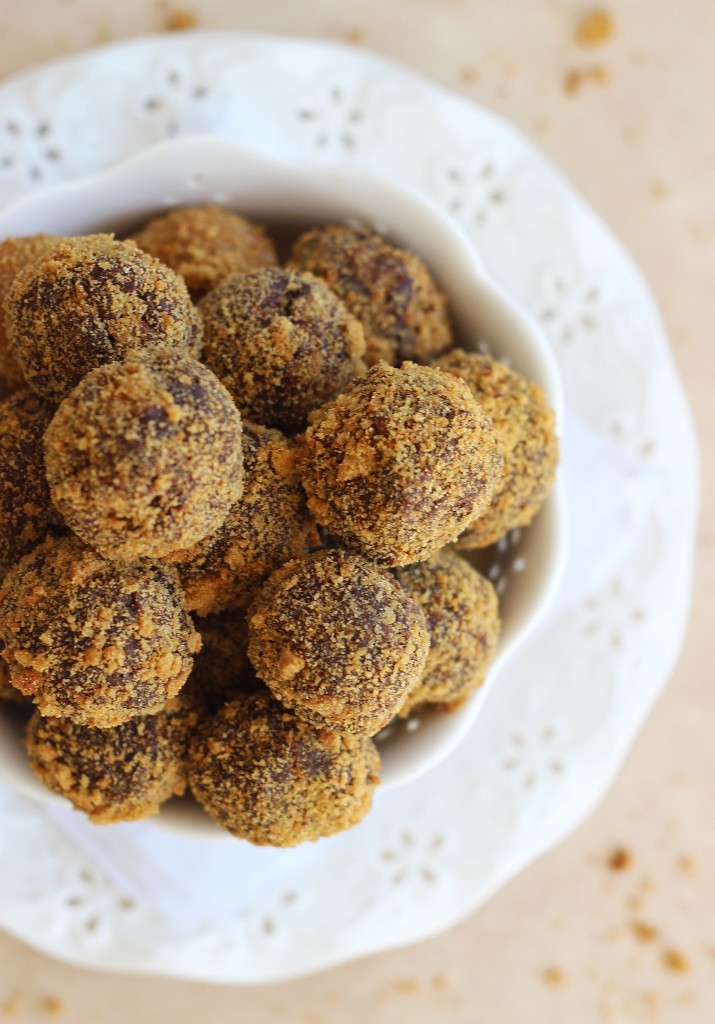 So we're in agreement it's too early for eggnog, but is it too early for gingerbread-type stuff too? I've always associated gingerbread more with Christmas, but maybe that's just me?? I'm throwing gingerbread-y things in the ring. Cool?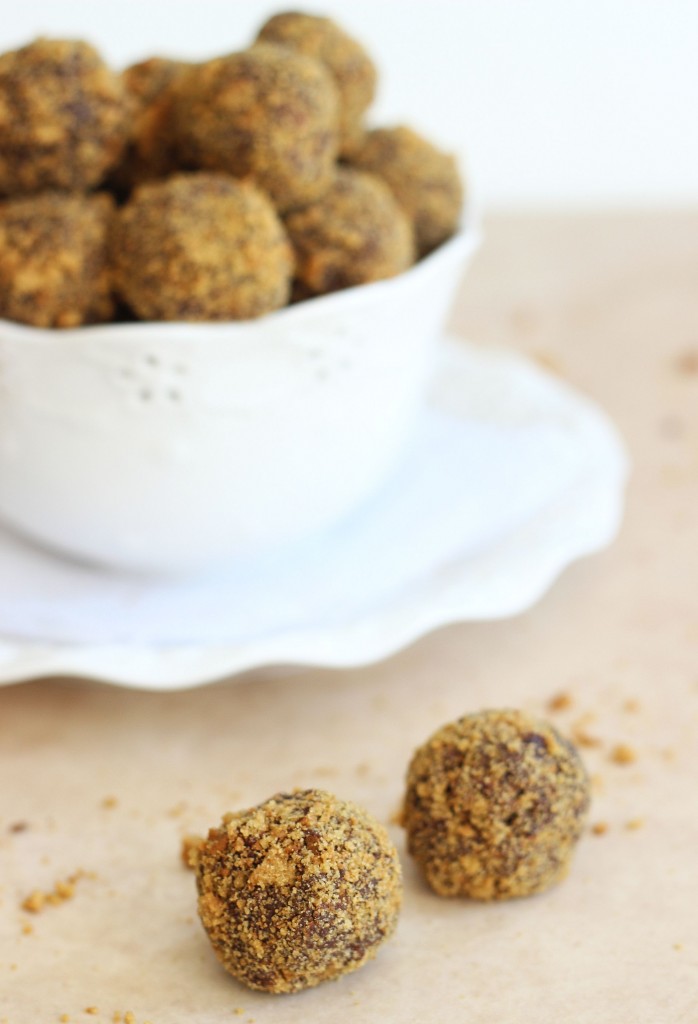 I personally really like ginger a ton, and it's a wonderful spice, but I don't rank it as high as others like cinnamon or pumpkin pie spice. Or cardamom… gah. I love that stuff. I dunno. That said, there's a few specific ginger recipes that I go pretty bonkers for. First and foremost, my Gma's Cracked Top Ginger Cookies. They're the best. Although the pictures from that post? They're NOT the best. Those call for a redo, and SOON.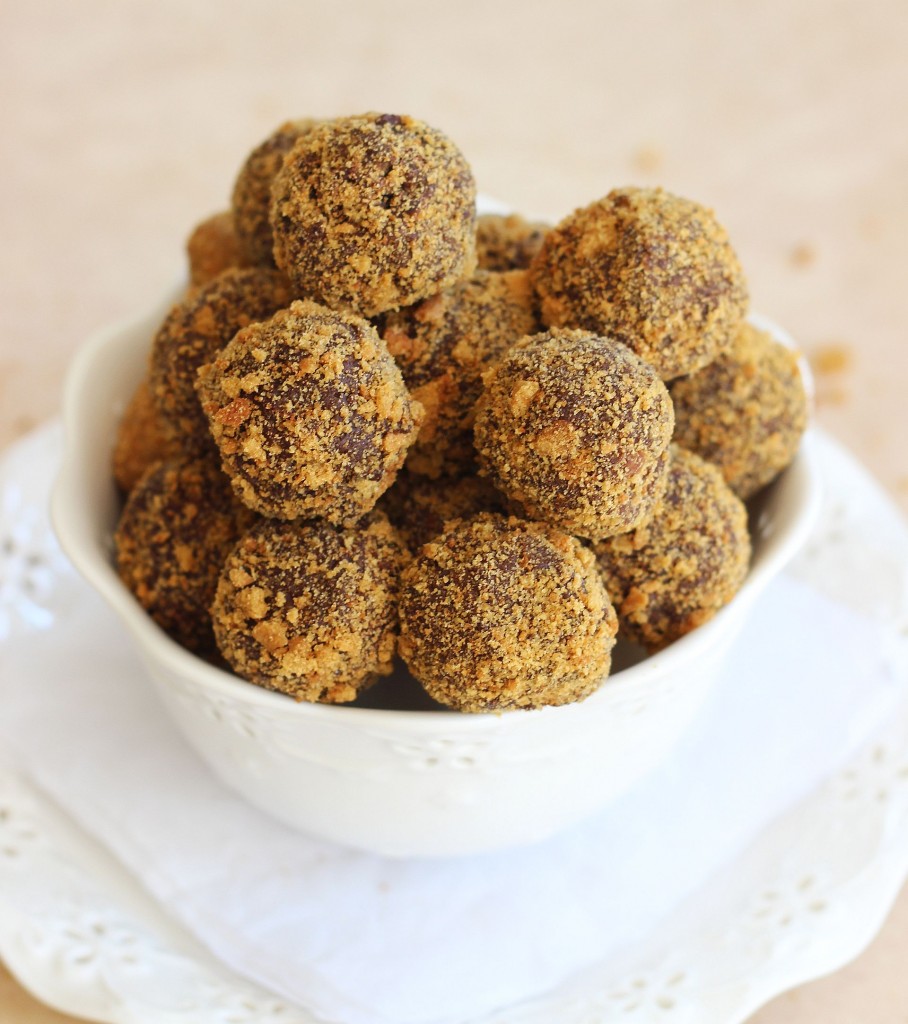 I've likely told this story before but when my Grandpa was still with us, he used to eat a whole batch of those in about a day. Seriously… within a 24 hour window. They're suuuuper chewy molasses cookies, pretty heavy on the ginger, and they're just altogether amazing. Love. Btw, the sweet tooth thing going on in this family is totally genetic. My Grandma can eat a 9×13 pan of fudge by herself in about 48 hours! The sweet-tooth gene is definitely a thing.
If there's a more ginger-focused person in the fam these days, that would have to go to my brother. If you're reading this right now, Jeff, this one's for you! 🙂 He used to eat bags of gingersnaps in a sitting. These truffles will be your jam, bro!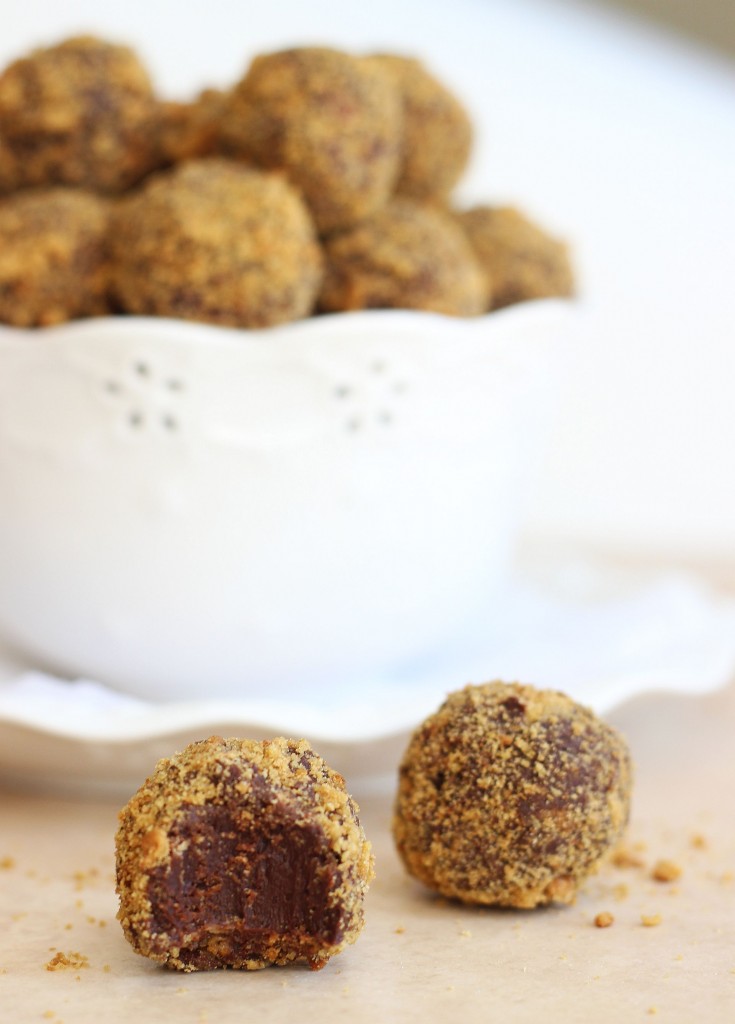 Let's say that these pumpkin spice gingersnap truffles are our transition recipe for moving into other seasonal faves. We're not going to say goodbye to pumpkin altogether. Um, no. But we'll start being more inclusive of other seasonal faves, I suppose!
These little no-bake truffles are quite fast to throw together, though they do require a little fridge time. They're super easy though, and the ingredient list is blessedly short. We can always appreciate that. The chocolate ganache is smooth, creamy, and so rich. What is it about simply blending half-and-half into melted chocolate chips that suddenly results in the ultra fancy and dreamy ganache. But dreamy it is. So silky and creamy. The gingersnap crumbs mixed into the ganache, and warm and cozy fall spices turn these into a truly incredible fall treat!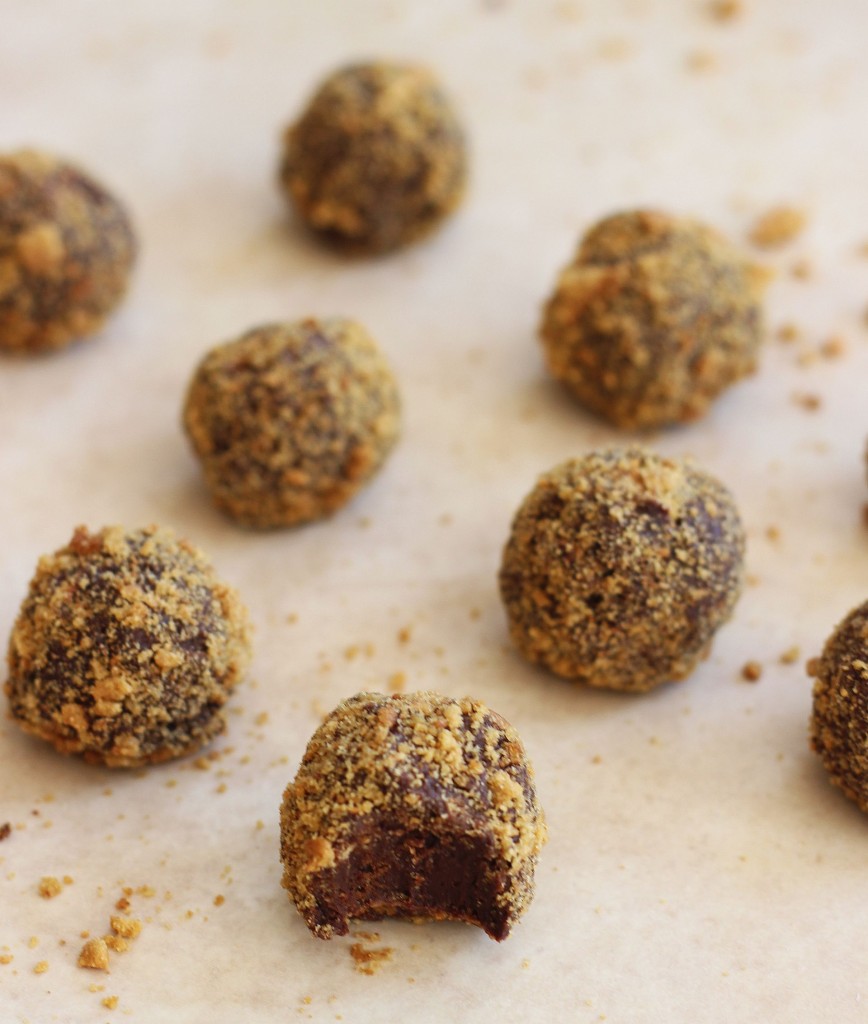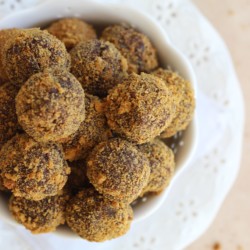 Gingersnap Chocolate Ganache Truffles
Creamy and rich chocolate ganache is mixed with crushed gingersnap cookies, and rolled in gingersnap crumbs!
Ingredients
1 1/2

c.

semi-sweet chocolate chips

1/2

tsp.

cinnamon

1/4

tsp.

pumpkin pie spice

1/2

c.

whipping cream or half & half

1

c.

finely chopped gingersnaps

1/2

c.

gingersnaps crumbs
Instructions
In a medium bowl, combine chocolate chips and spices.

In a small microwave-safe bowl, microwave whipping cream until it boils. About 1 minute.

Pour over the chocolate chips and allow to stand for 5 minutes. Whisk until smooth.

Stir in the 1 c. chopped gingersnaps.

Refrigerate for about 1-1.5 hours, or until firm, but soft enough to form into balls.

Scoop truffle mixture by rounded teaspoonfuls and shape into balls.

Roll in gingersnap crumbs.

Store in refrigerator. Enjoy!