I'm flying (again). It feels like I'm always flying. I'm actually not, and I travel a fraction of what I used to, but I still feel like I'm always at the airport.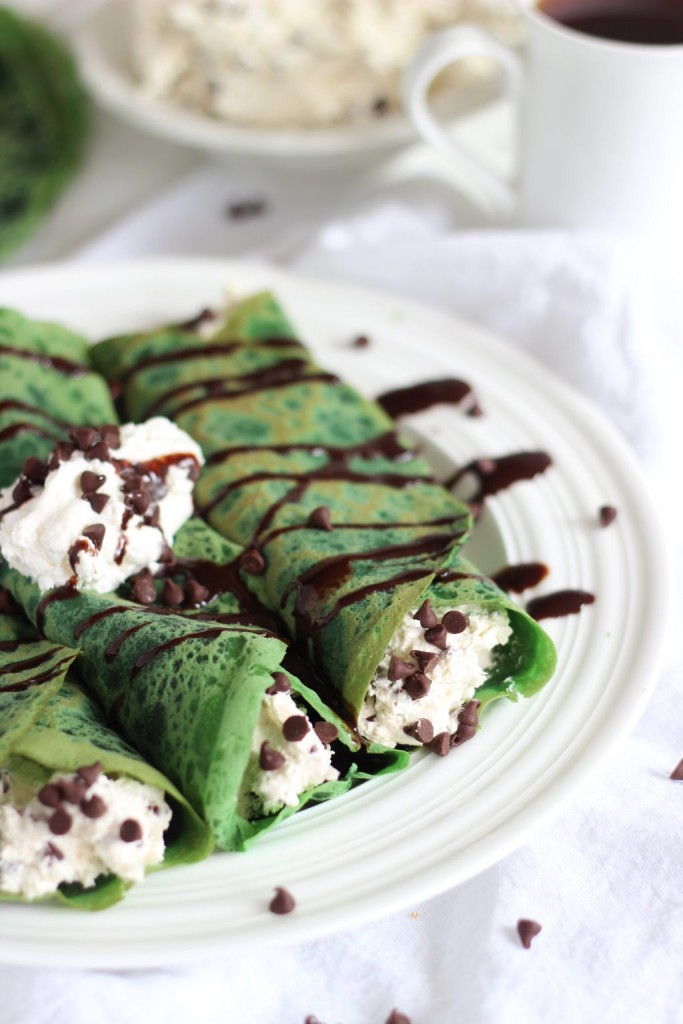 Every time I get there, it feels all too familiar and recent. Like, wasn't I just here?
I didn't get my usual super-efficient and productive airtime today.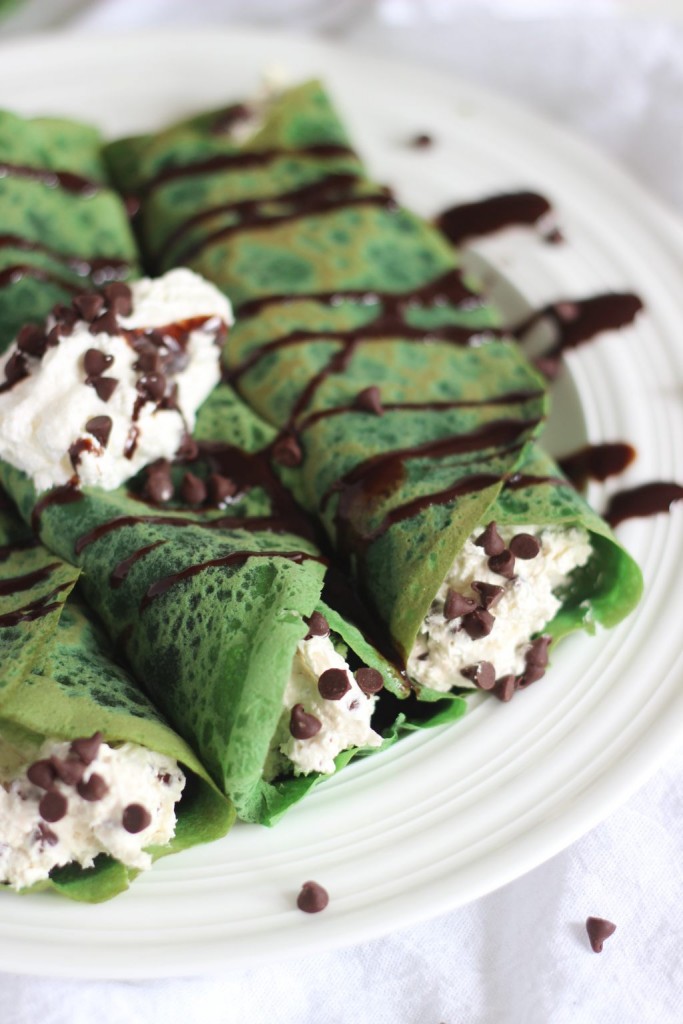 I felt like the individual next to me was looking over my shoulder to see what I was doing while editing photos and such, and it was intrusive to my process!!!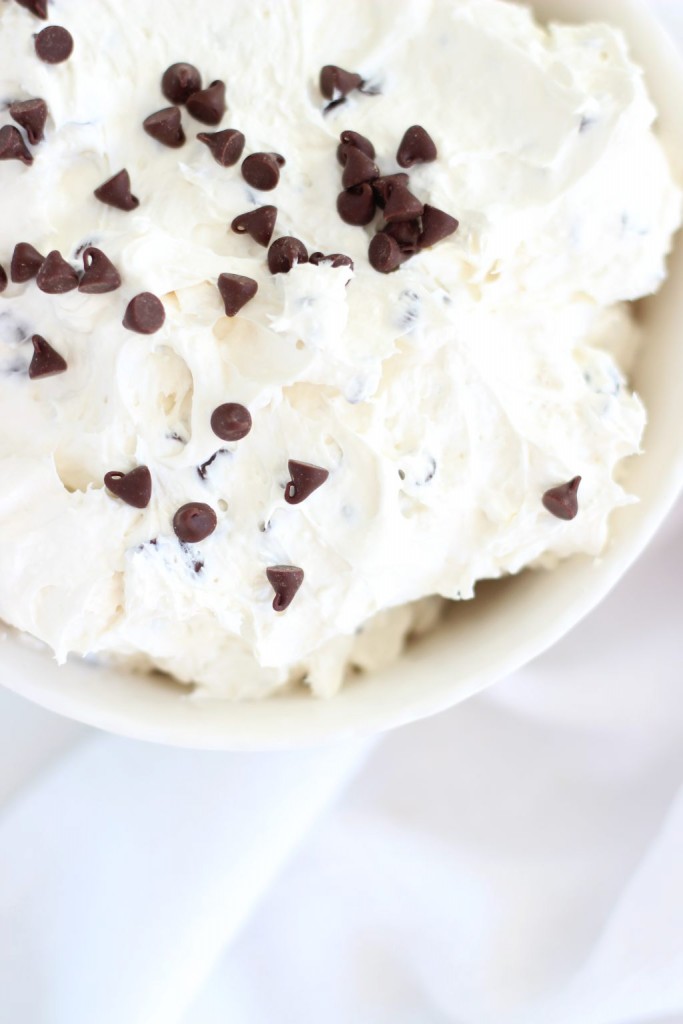 If I can't blog, my backup plan is to read. A real book. I hardly ever feel like I have time for reading real books, and yet I spent 3 hours frivolously reading magazines and made iTunes playlists for my Ipod, something I haven't done since probably 2008. Who makes playlists???
Who uses an Ipod, for that matter.. I need Pandora or Spotify, stat.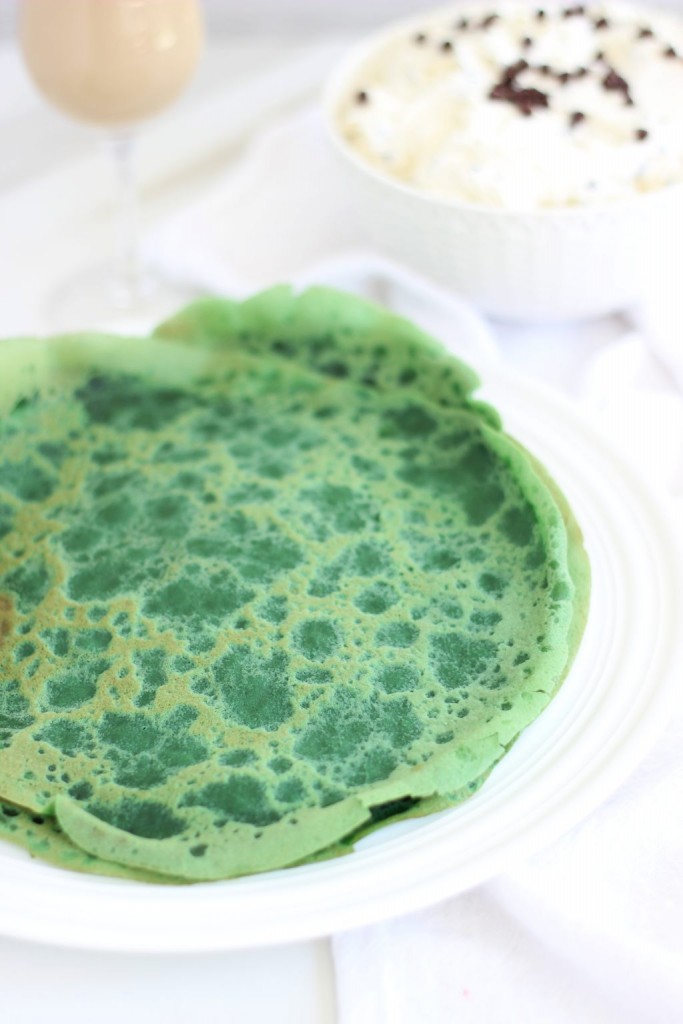 But I'm excited to land, and to spend a week relaxing with my family. Erie, PA, in March is so beautiful after all! 🙂
Of all the crepes recipes on the blog, I don't think I've ever made any for my family. We almost always have breakfast-for-dinner at least one of the nights that I'm home, and it's typically pancakes, eggs, and bacon.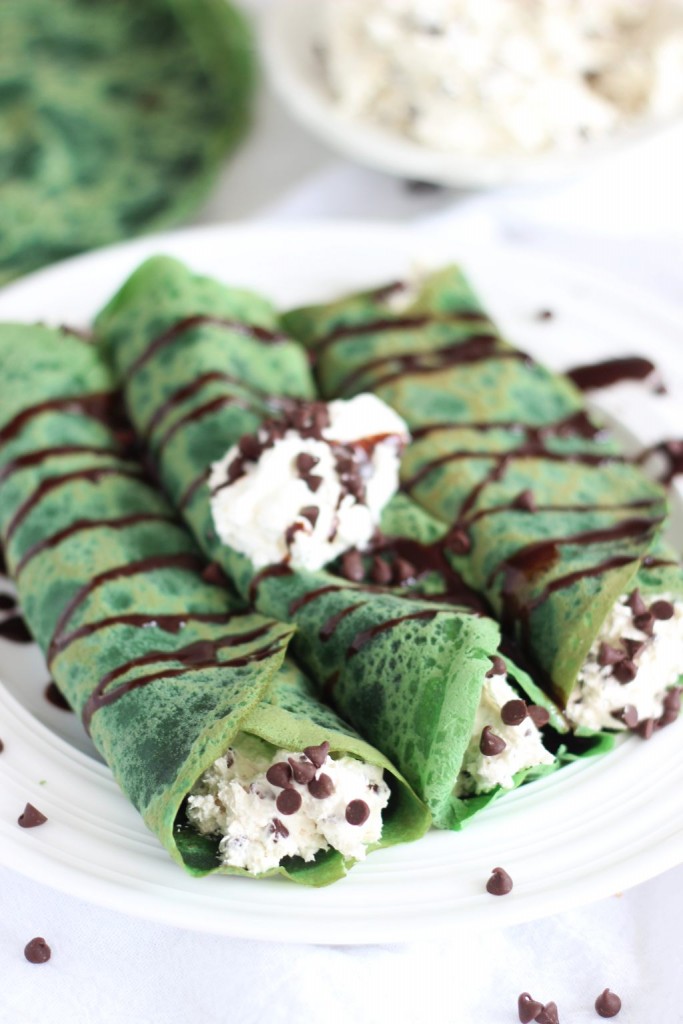 In the week leading up to St. Patty's, it would be fun to make these Green Velvet Crepes with Bailey's Chocolate Chip Cheesecake Filling. Like red velvet, these Green Velvet Crepes have just a bit of cocoa for a light and subtle chocolate flavor.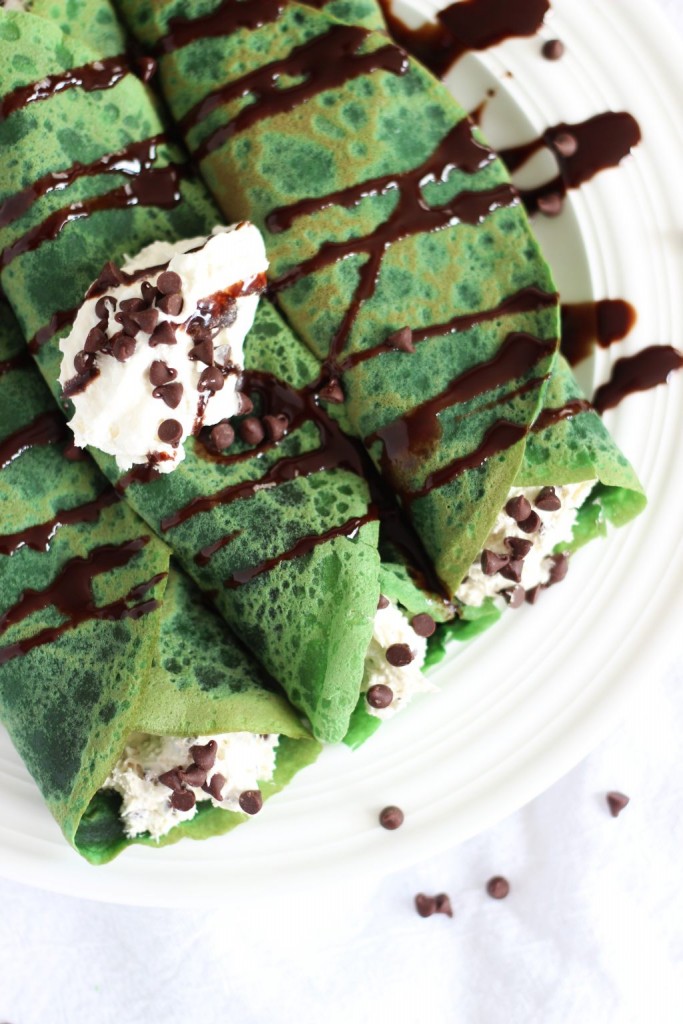 The filling is dangerously good. It was somewhat inspired by this No-Bake Bailey's Cheesecake that I made for St. Patrick's Day last year. Light and fluffy chocolate chip cream cheese filling, spiked with a solid dose of Bailey's. Irish cream cheesecake is the best.
These crepes are a bright and fun brunch dish that will start off your St. Patty's Day celebrations with a festive kick!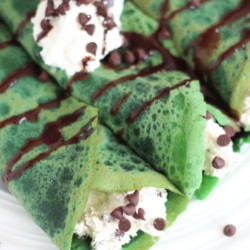 Green Velvet Crepes with Bailey's Chocolate Chip Cheesecake Filling
Ingredients
For Green Velvet Crepes:
2

large eggs

3/4

c.

whole milk

1/2

c.

water

1

c.

flour

1

tbsp.

cocoa powder

1/4

c.

sugar

4

tbsp.

melted butter

1

tbsp.

green food coloring
For Bailey's Cheesecake filling:
1 - 8

oz.

package reduced-fat cream cheese

softened

1 - 8

oz.

container whipped topping

thawed

1/3

c.

Bailey's Irish Cream

1/2

c.

powdered sugar

1

c.

mini semi-sweet chocolate chips
Instructions
For crepes:
In a large bowl, combine all crepe batter ingredients and whisk until smooth.

In a large saucepan over medium heat, pour scant 1/3 c. batter, covering the entire bottom of the pan in a thin layer.

Cook for 2-3 minutes, or until the top looks mostly cooked too, even before flipping. Carefully (it will be thin and delicate) flip the crepe over, and cook for about 30 seconds.

Remove crepe from pan, and continue making crepes with remaining batter.
For filling:
In a large mixing bowl, beat cream cheese until smooth.

Add whipped topping, Bailey's, and powdered sugar, beating until smooth.

Fold in chocolate chips.
To assemble crepes:
Spread several tablespoons of Bailey's Cheesecake filling on each crepe, and roll.