Weekend brunch! And it includes beer, but only because it's almost St. Patrick's Day.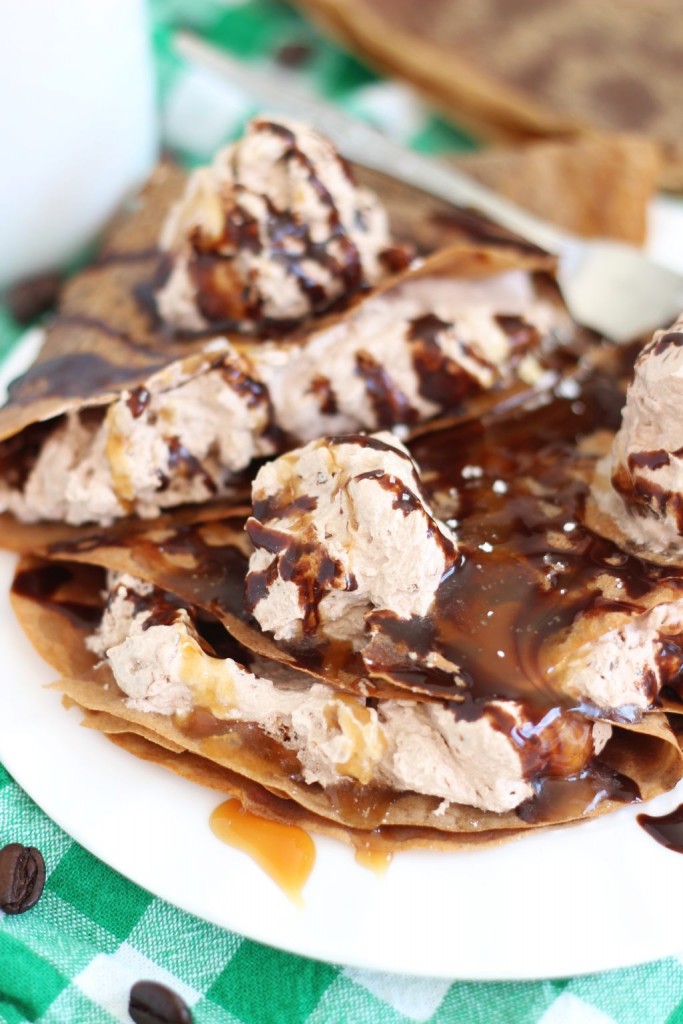 Any other weekend of the year, beer for brunch would be gross – unless it's Super Bowl Sunday. Beer would be acceptable on Super Bowl Sunday morning, for sure.
Otherwise, appropriate brunch alcoholic beverages are Mimosas or Bloody Mary's, of course. That is all.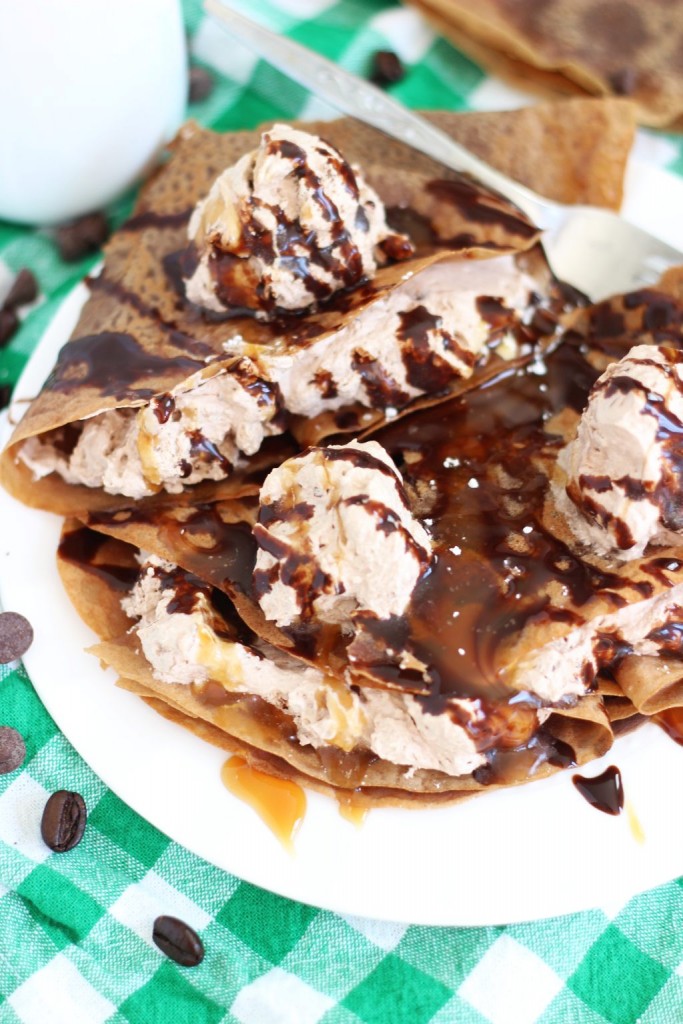 But since it's almost St. Patty's, Guinness in our breakfast is fine. It's fiiiiine.
I made crepes again!!! I can sense your looks of shock.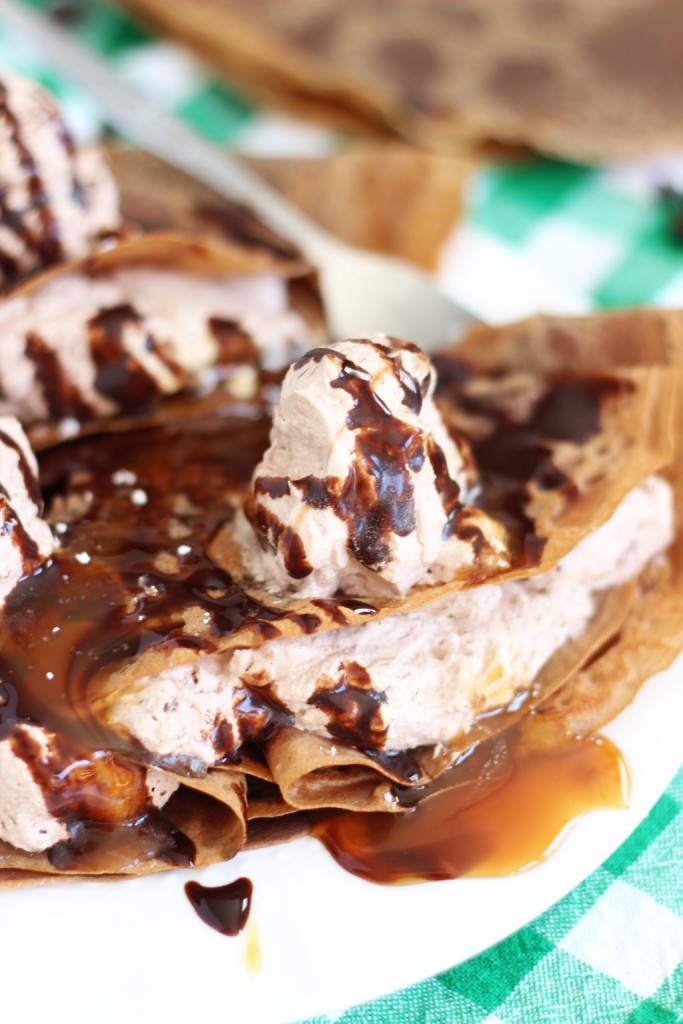 The basic crepe recipe that I've used for the last few years is the most versatile recipe on the planet. I've contorted it in so many ways, and it never fails.
Spoiler alert: more crepes coming up in the next post.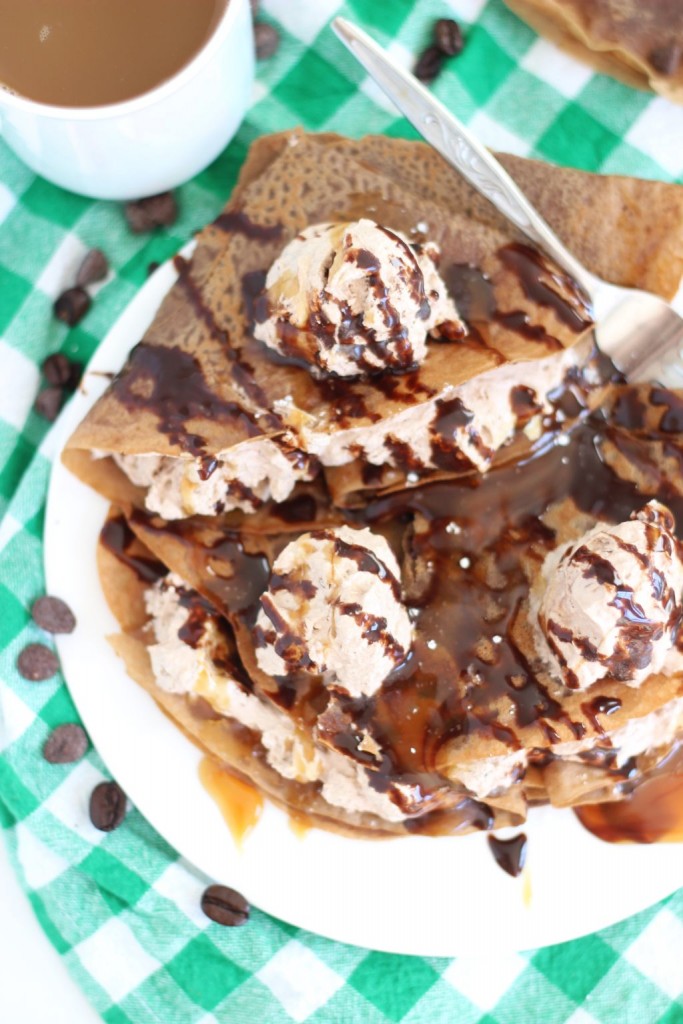 These crepes are punched up with cocoa powder and instant coffee granules. They're just how I like my coffee – strong, flavorful, and only slightly sweet. I really wanted these crepes to be sweet, but not too much. I didn't want this to be an ultra-saccharine dish.
I filled these crepes with a Guinness-spiked whipped cream, because, I don't know, doesn't that just sound good? Equal parts sweet and kinda bitter… sweet and creamy whipped cream, and Guinness. It was really nice, especially up against the bold and strong espresso-infused cocoa crepes.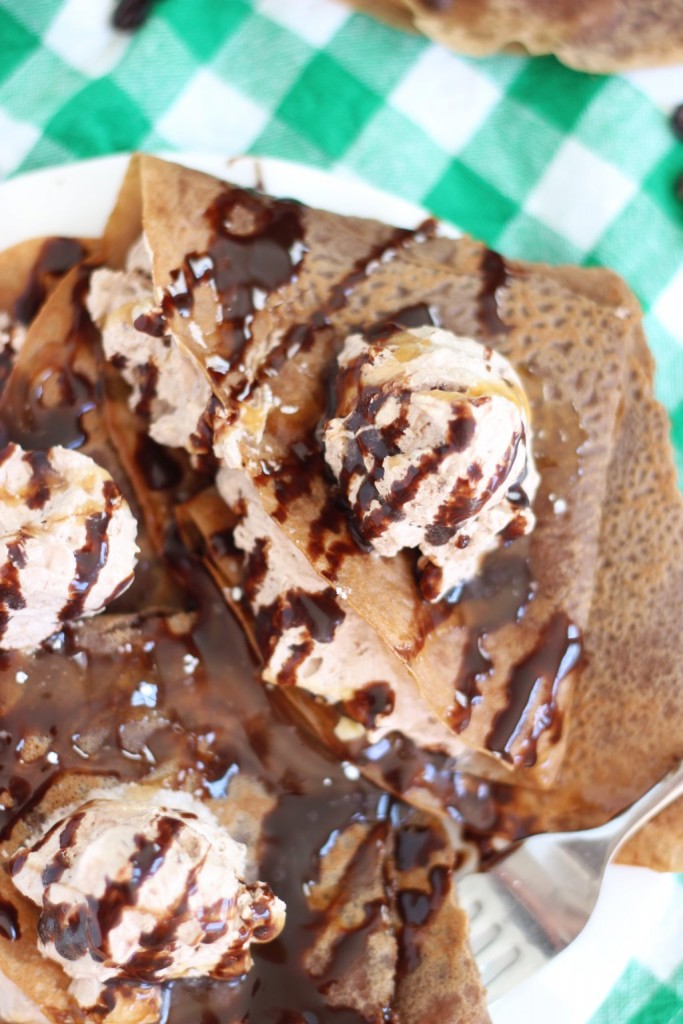 The caramel sauce drizzle on top adds the right amount of sweetness that I was going for. Think about how much you love caramel macchiatos – coffee and caramel together – that's what we have going on in these crepes. Plus beer.
It's the weekend before St. Patrick's Day, and don't you think you should be festive with it??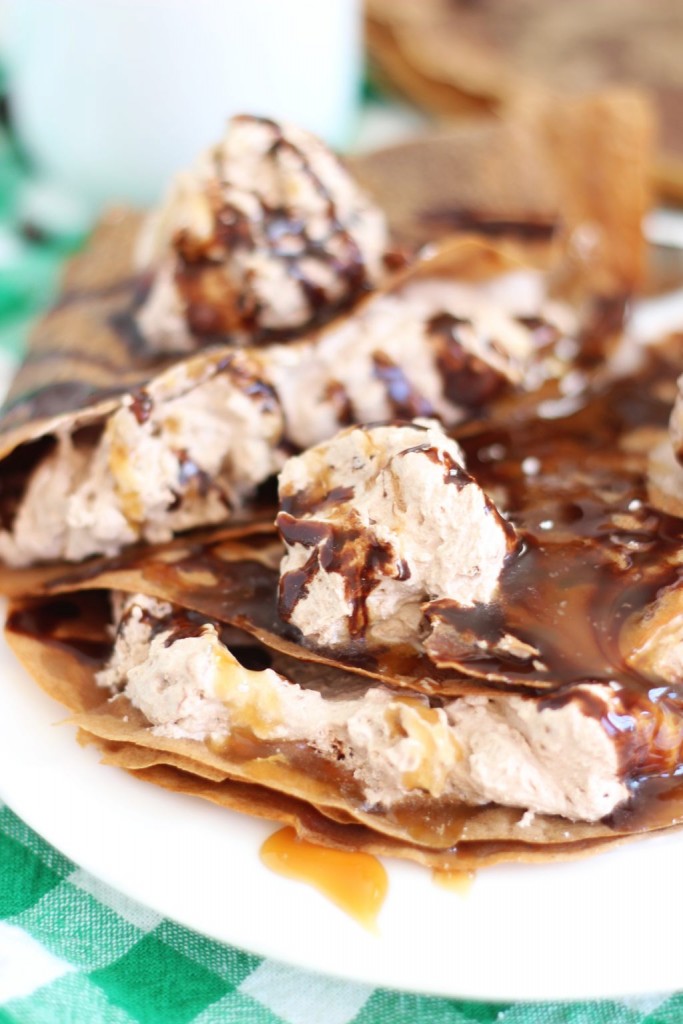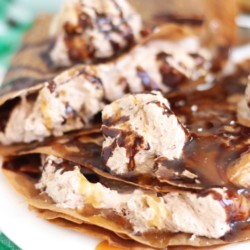 Espresso Crepes with Guinness Cream & Caramel Sauce
Ingredients
For Espresso Crepes:
2

large eggs

3/4

c.

whole milk

1/2

c.

water

1

c.

flour

1

tbsp.

cocoa powder

1/4

c.

sugar

4

tbsp.

melted butter

1

tbsp.

instant coffee granules
For Guinness Cream & Caramel Sauce:
1

c.

heavy whipping cream

1/3

c.

powdered sugar

3-4

tbsp.

Guinness

1

jar prepared caramel sauce
Instructions
For crepes:
In a large bowl, combine all crepe batter ingredients and whisk until smooth.

In a large saucepan over medium heat, pour scant 1/3 c. batter, covering the entire bottom of the pan in a thin layer.

Cook for 2-3 minutes, or until the top looks mostly cooked too, even before flipping. Carefully (it will be thin and delicate) flip the crepe over, and cook for about 30 seconds.

Remove crepe from pan, and continue making crepes with remaining batter.
For filling & topping:
In a large mixing bowl, combine heavy cream and powdered sugar, beating just until stiff peaks form.

Fold in the Guinness.

Fill each crepe with Guinness cream and drizzle with caramel sauce. Serve immediately!