Your weekend brunch needs to include this croissant French toast! It's filled with homemade lemon curd, raspberry jam, and fresh raspberries!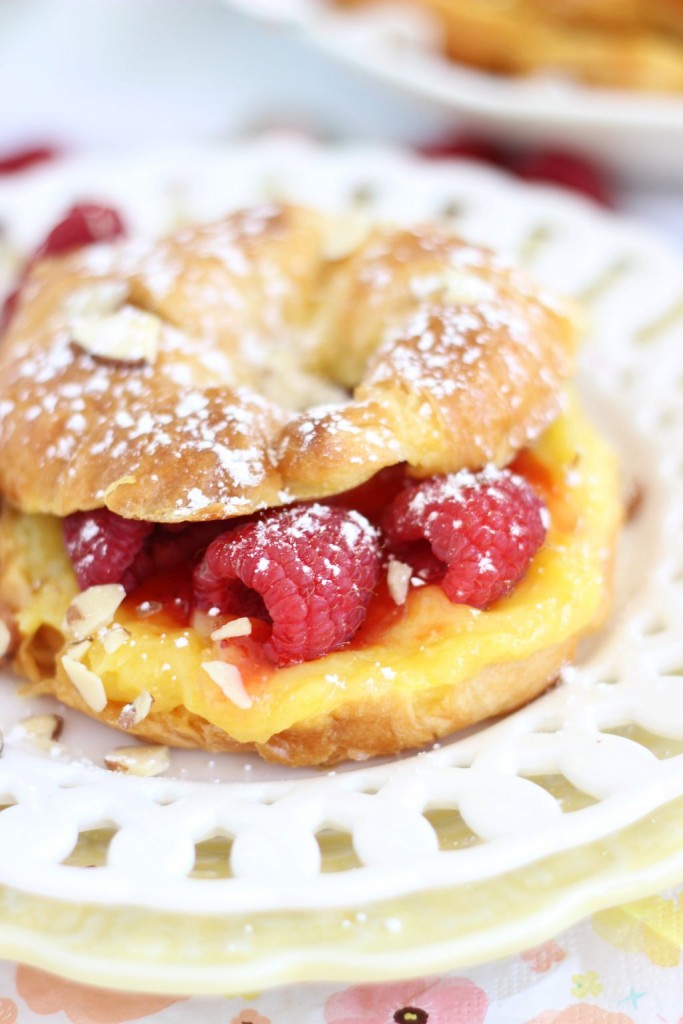 This brunch dish was partially an exercise in using things up! I have so much lemon curd, lemon glaze, basically lemon everything in my kitchen. Even lemon Mascarpone frosting!
My most recent lemon recipes were Lemon Blueberry Cheesecake Muffins, Lemon Raspberry Sweet Rolls, and Lemon Blueberry Bundt Cake, if you are just now feeling the citrus vibes and want to revisit those. I've been craving citrus since February, and still have a lot more to come.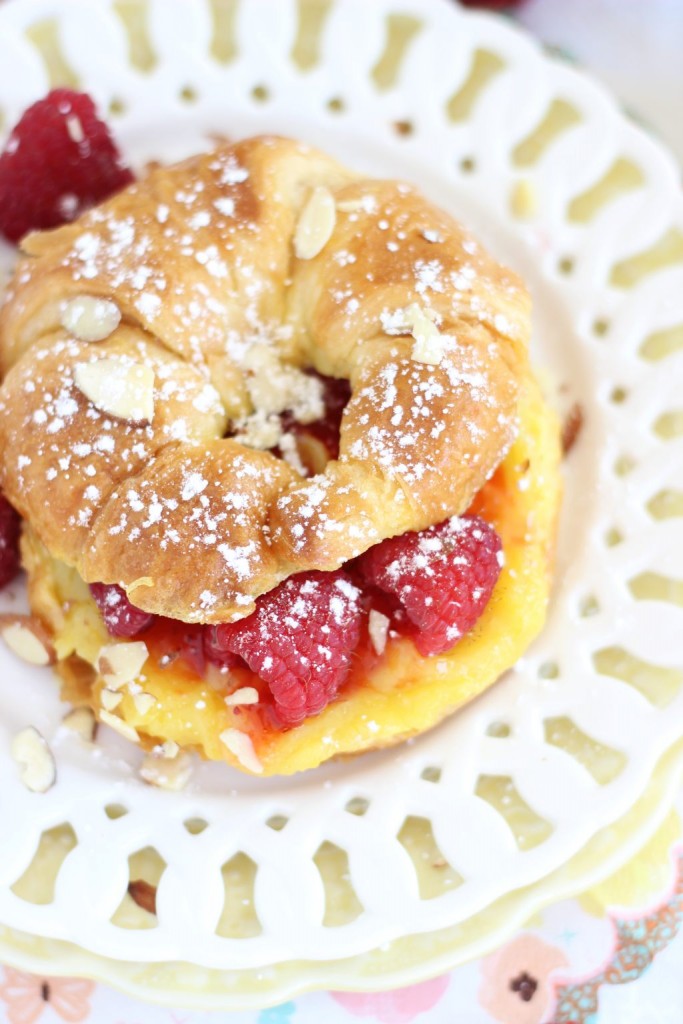 I eat French toast very regularly anyway, but lately I was really craving a fancier and more inspiring version than my usual whole wheat bread/eggwhite French toast. My dressed up version is much more elegant and… unhealthy. It's perfect for weekends when you want to get a little more indulgent though.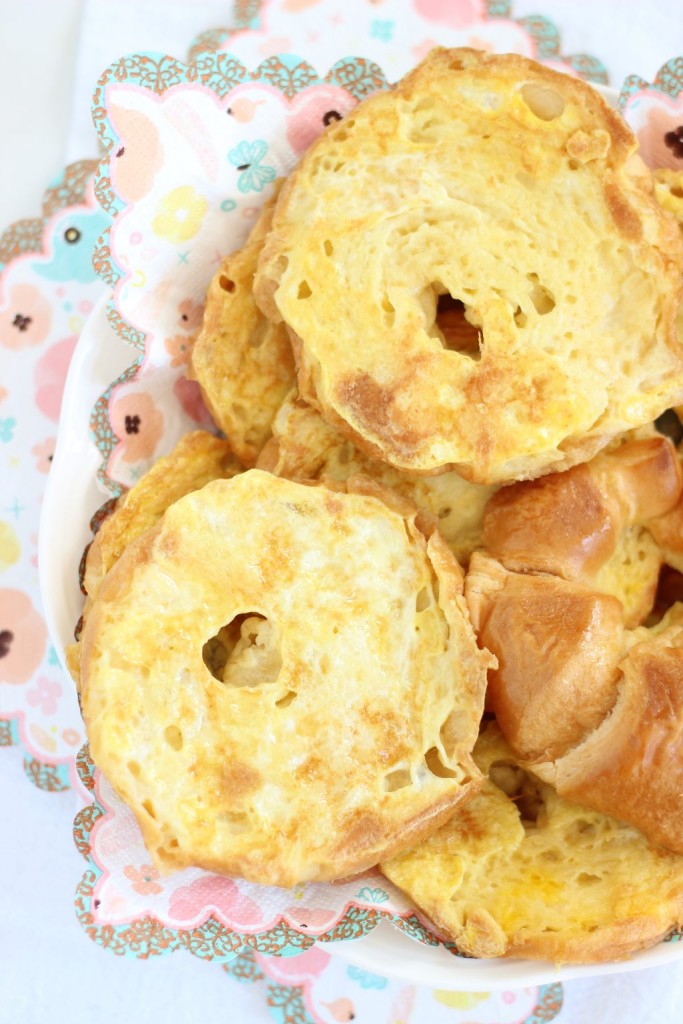 It starts with croissants instead of regular bread or Brioche, what have you. Croissants are just about the best carb on the planet, what with all their butter and flakiness! And because they are so airy and porous, they absorb so much egg mixture, giving this French toast a really nice custard-like interior.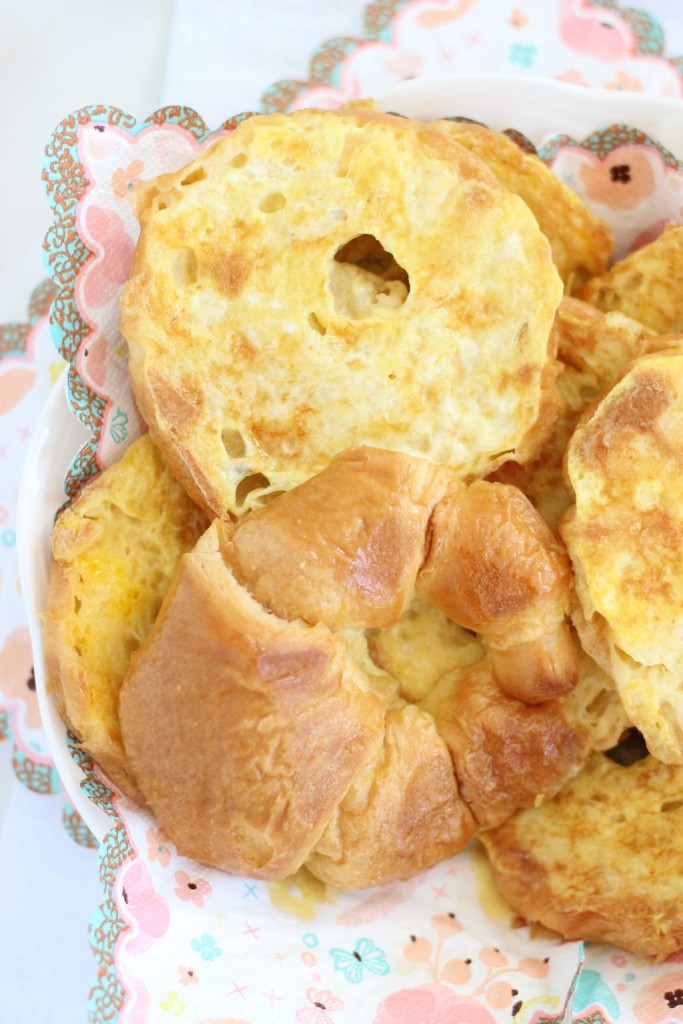 Make sure you give them just a super quick dunk though. You don't want to soak them, or they'll get spongy. Just a quick dunk.
After cooking the croissants in a griddle until golden brown, I topped them with homemade lemon curd. It is so easy to make homemade curd. It's ready in sheer minutes, and it's so handy for using up egg yolks.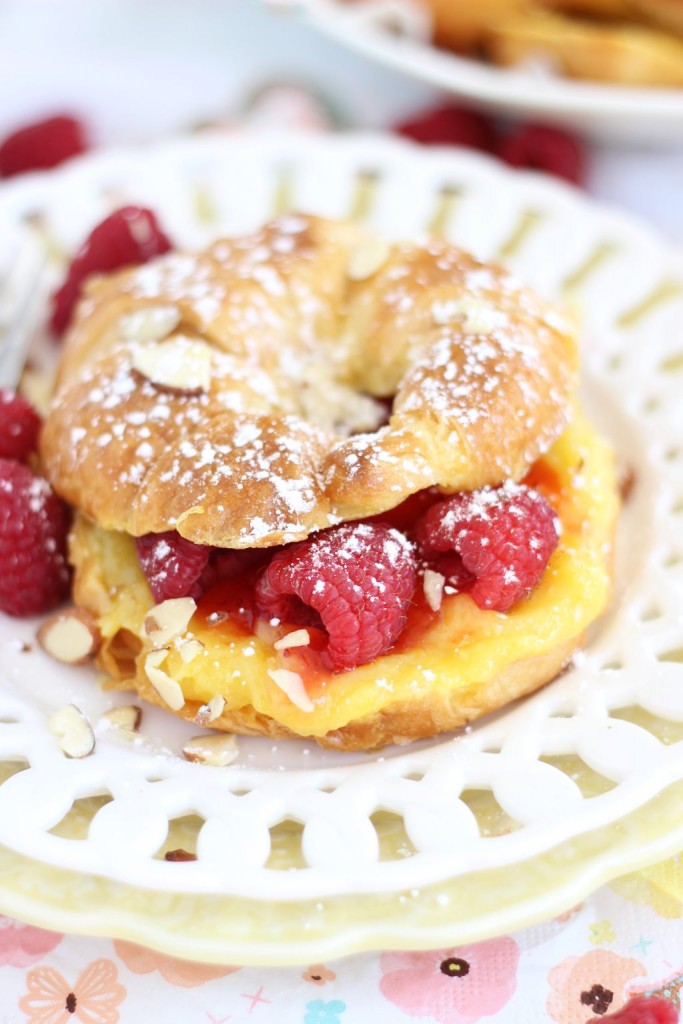 Plus, it can basically be spread on anything. Muffins, crepes, French toast, you name it. The world is your oyster. It's sweet, tangy, and ultra-rich.
I've made lemon, key lime, grapefruit curd, orange, mango, and soon to come: raspberry curd! It's the real MVP, and I had no idea it would be so good.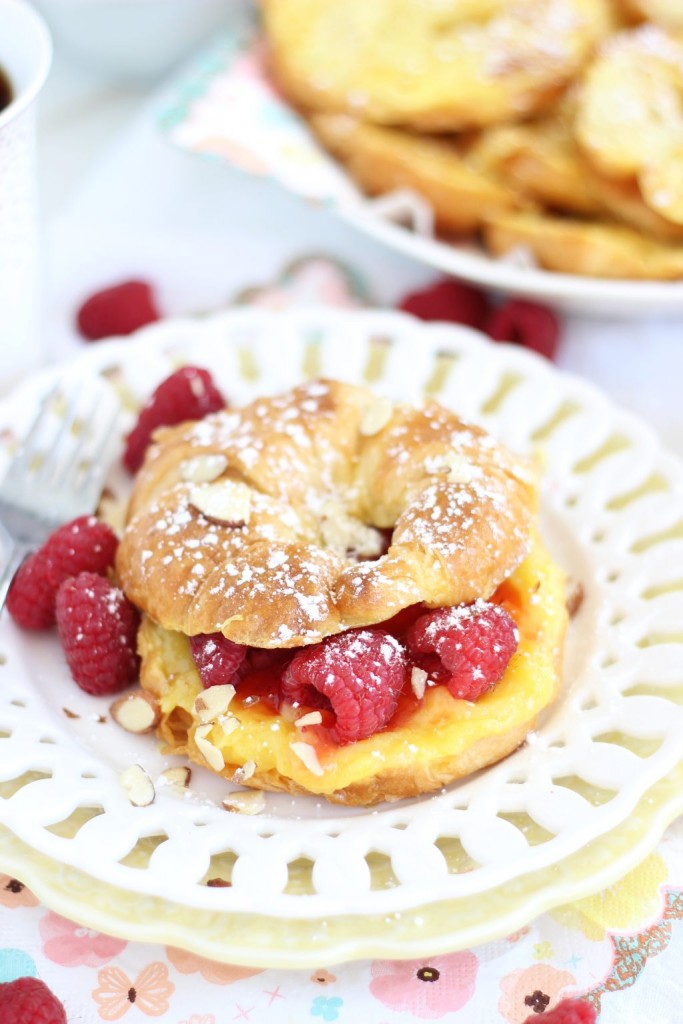 Next, I topped the lemon curd with a little bit of raspberry jam, fresh raspberries, slivered almonds, and a dusting of powdered sugar.
Of all the ways I enjoy lemony treats, it might be my favorite with raspberries and almonds! This brunch dish is a gorgeous springtime, weekend breakfast!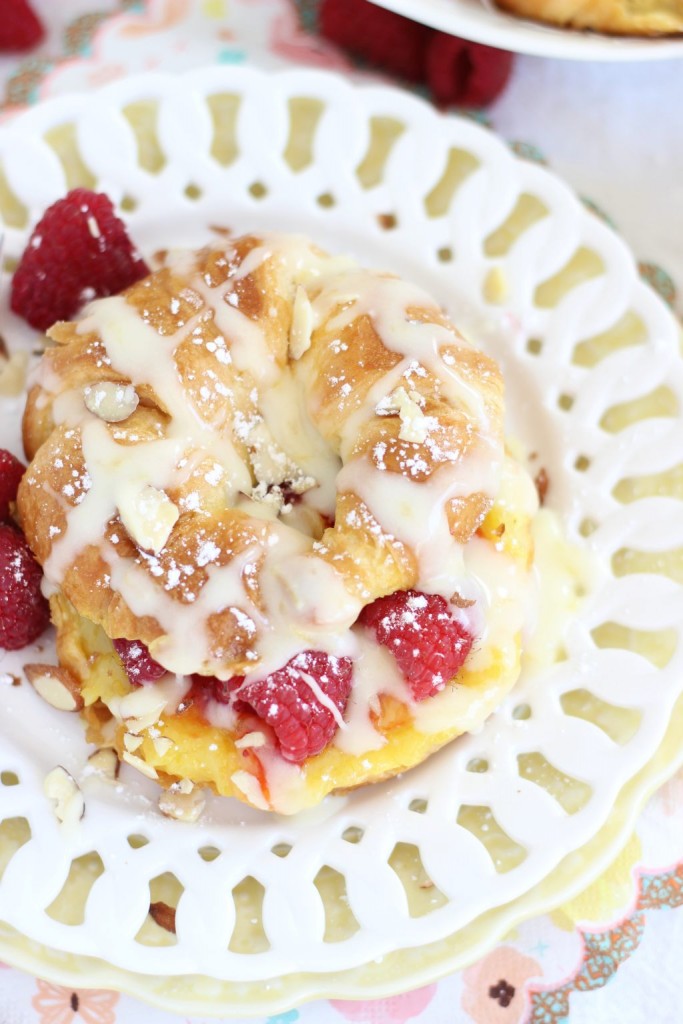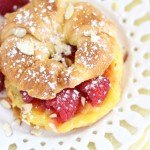 Lemon Raspberry Almond Croissant French Toast
Ingredients
For Lemon Curd: (can substitute prepared lemon curd for homemade)
4

egg yolks

at room temperature

Zest of 2 lemons

1/3

c.

fresh lemon juice

1/2

c.

sugar

pinch

of salt

3

tbsp.

unsalted butter

cut into cubes
For Croissant French Toast:
6

store-bought prepared medium-to-large croissants

sliced horizontally

4

large eggs

1/3

c.

whole or 2% milk

1/2

tsp.

almond extract

1

tsp.

vanilla extract

1

tbsp.

sugar

1/2

c.

raspberry jam

2

pints

fresh raspberries

1/3

c.

toasted slivered almonds

maple syrup

if desired, or lemon glaze - I used this because I had it leftover from making muffins!
Instructions
For Lemon Curd:
In a small bowl, whisk together the egg yolks, lemon zest, lemon juice, sugar and salt. Transfer to a small saucepan.

Cook the mixture over low-medium heat, stirring constantly, until it is thick enough to coat the back of a spoon, 3 to 5 minutes.

Remove from heat and add the butter. Mix until smooth.

Transfer the curd to a small bowl and cover with plastic wrap.

Refrigerate until chilled, about 30 minutes.
For Croissant French Toast:
Coat a large pan with non-stick spray.

In a medium bowl, whisk together eggs, milk, extracts, and sugar.

Dunk the croissants very quickly in the egg mixture - they are very porous and airy, so you want to give them a very quick dunk.

Cook the croissants for 2-3 minutes on each side, or until golden brown.
To assemble:
Spread the bottom of each croissant with 1-2 tbsp. raspberry jam, about 2 tbsp. lemon curd, and sprinkle with a handful of fresh raspberries.

Top with the top of each croissant half, and sprinkle with almonds.

Drizzle with maple syrup, if desired, and serve immediately.