Sweet, sticky, and crunchy Ritz cracker toffee candy with chocolate and peanut butter. Ready in minutes, you can make this anytime!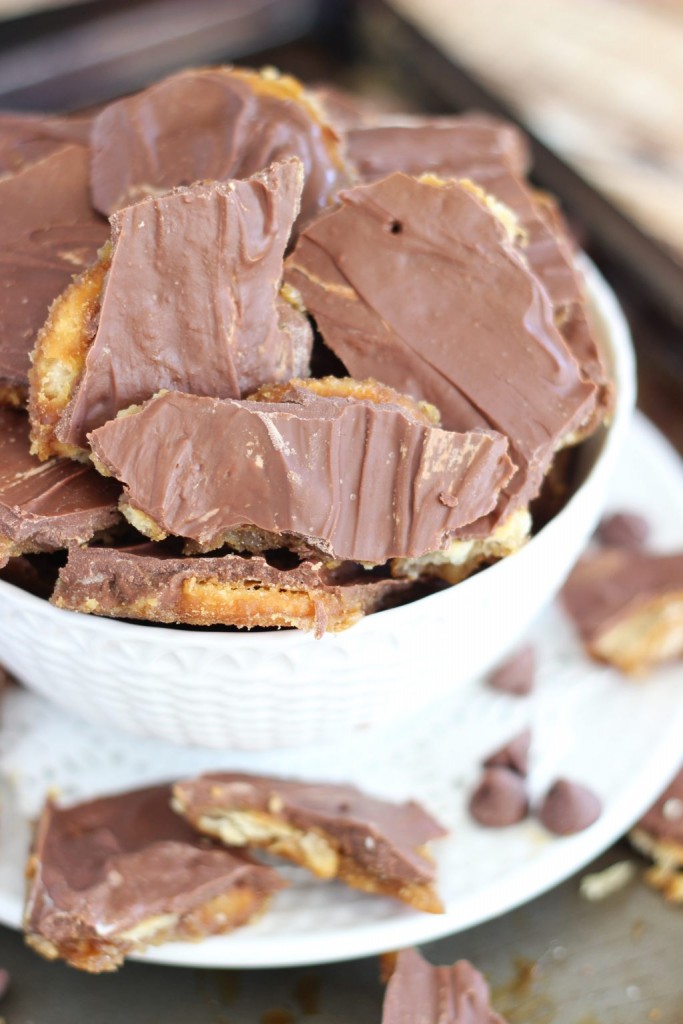 A friend of my mom's gave her a recipe for homemade Skors bars. I've never even had a Skors bar, but my mom made the recipe around Christmastime, and we all loved this treat.
My very first thought after trying this candy was: I have to add peanut butter to it!
It was incredibly easy, and it only took a few minutes to make. It might not be much to look at, but it's really divine!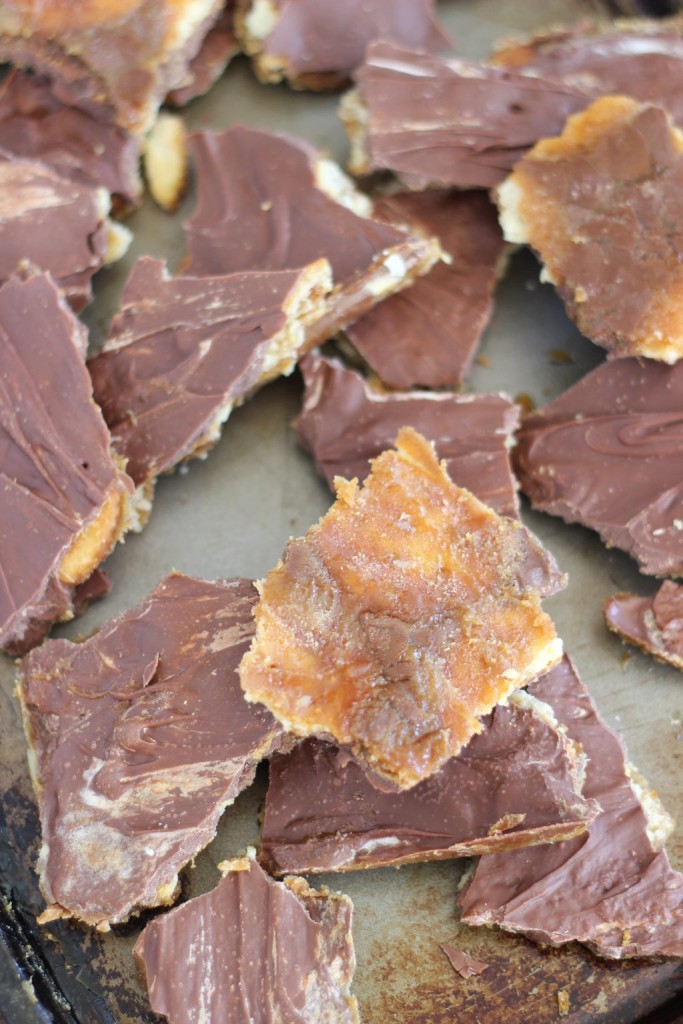 It's basically cracker toffee covered in chocolate and peanut butter.
The first step is to cover a cookie sheet with a single layer of crackers. Combine butter and brown sugar in a saucepan, and cook it until it's a nice, thick syrup. Whisk in a little peanut butter.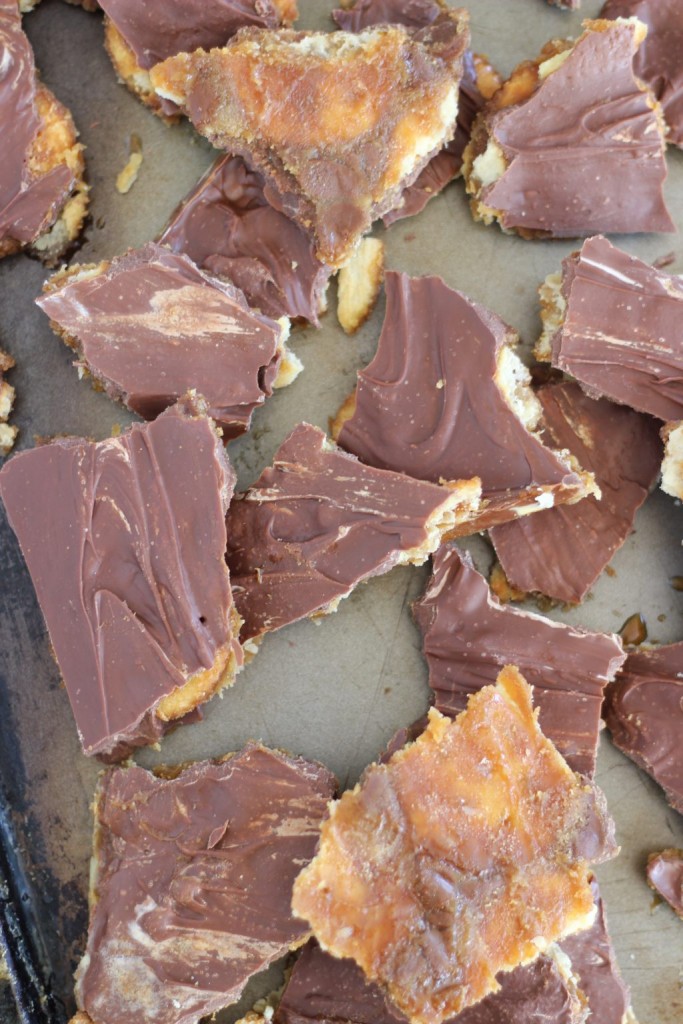 Pour it over the crackers, pop them in the oven for a few minutes until the syrup gets bubbly, and then slather them with a mixture of melted chocolate and melted peanut butter, while the crackers are still hot. Once the candy sets, you just break it into pieces.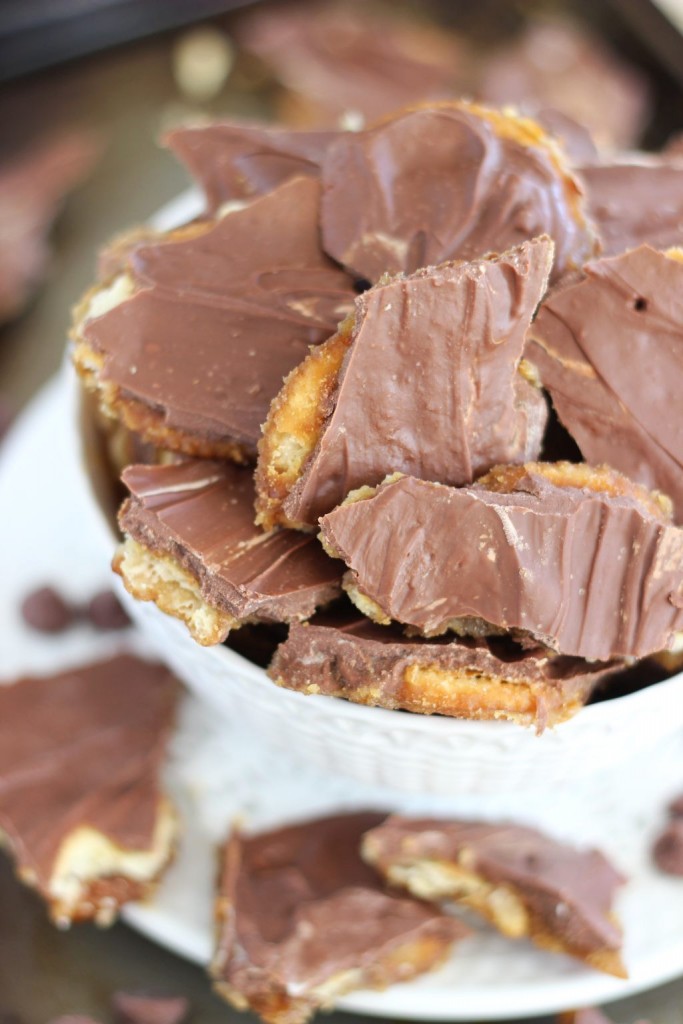 The original recipe calls for club crackers, but I would absolutely 100% suggest Ritz. We didn't have an entire sleeve of either, so my mom made these with half club crackers and half Ritz. It was unanimous that the Ritz are significantly better.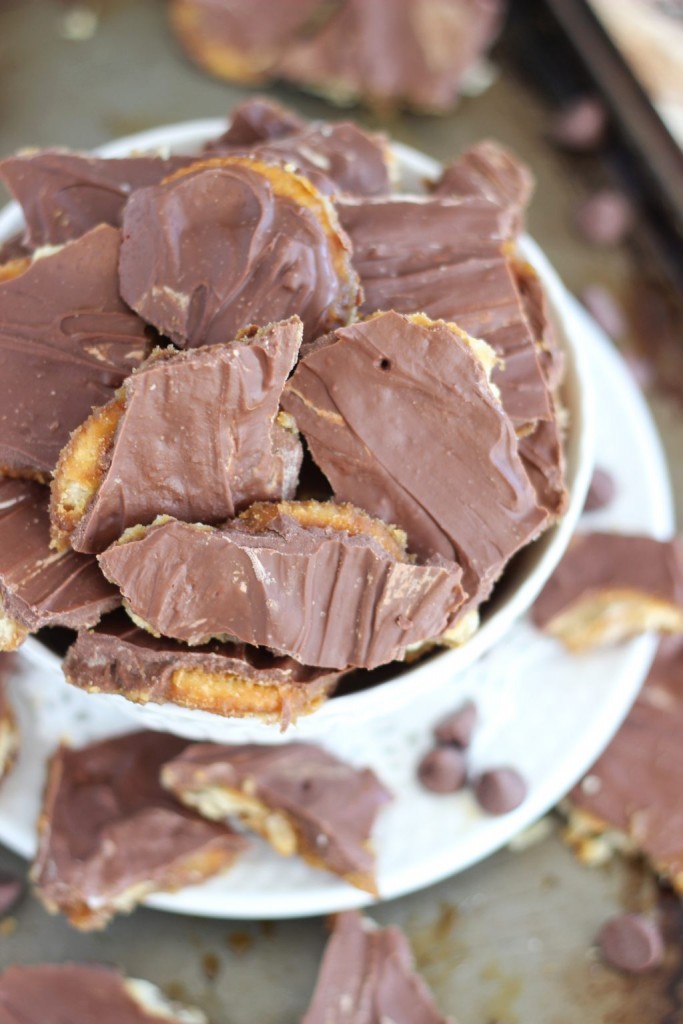 The club crackers are a little cardboard-like and don't really add much to the candy, while the salty and buttery Ritz are much more interesting and tasty. The saltiness cuts through the sweetness of the toffee and chocolate, while the buttery-ness of the crackers is simply more flavorful.
I also prefer these peanut butter toffee bars with milk chocolate, rather than semi-sweet. The boldness of semi-sweet chocolate is a little overwhelming to the rest of the flavors, but smoother and milder milk chocolate is a perfect complement.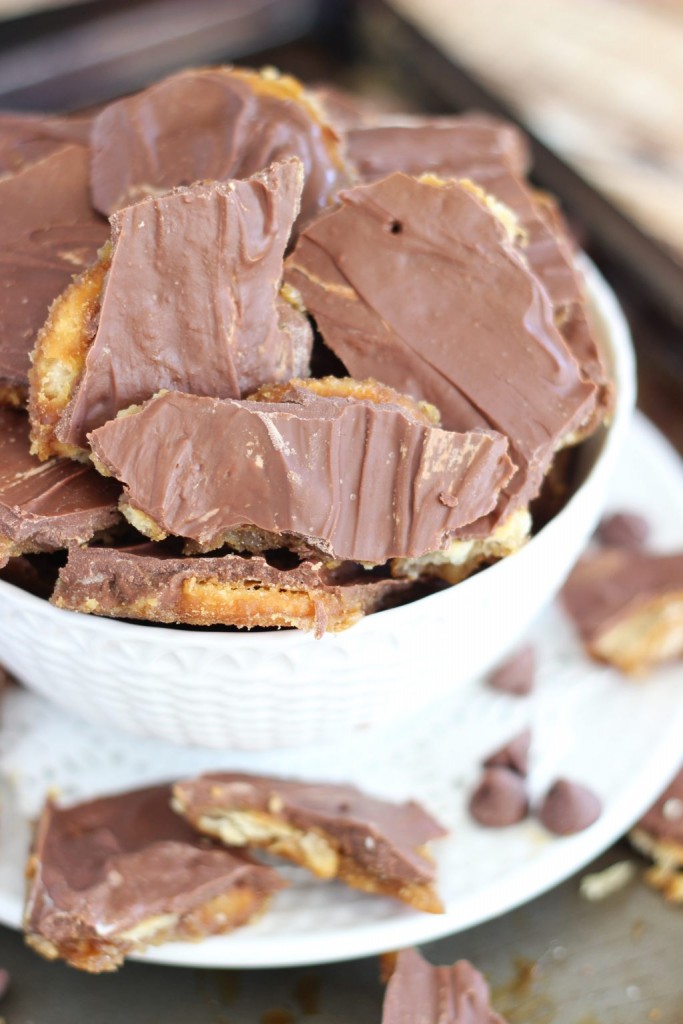 It isn't a fancy dessert, but it's really divine, and it's simple to make. It's a great recipe to keep on hand for those times when you need to pull something together in a time crunch, and you want it to be a crowd-pleaser! This peanut butter toffee bars recipe is now a go-to recipe for me!